Women in politics in powerful positions: year after year, the number of women in high-ranking roles increases. Arizona continues to pave the way for that kind of leadership. Tonight we'll talk to an ASU expert about that.
Transcript:
Michael Grant:
Tonight, on "Horizon," the current price of gas, it has decreased drastically in the past several weeks. Experts say the price is going to keep on dropping. We'll talk to an expert about the reason for the change. Then, women in politics in powerful positions: year after year, the number of women in high-ranking roles increases. Arizona continues to pave the way for that kind of leadership. Tonight we'll talk to an ASU expert about that. Then we'll introduce you to a couple of propositions that you'll be voting on in November. And, as Hispanic Heritage Month begins we'll show you how one Arizona city is celebrating that occasion. That's all next on "Horizon." Good evening, welcome to "Horizon," I'm Michael Grant. The price of gas has fallen 38 cents in the past month here in the Valley. Valley-wide average is now $2.43 a gallon, state-wide that average is $2.52 a gallon. Reasons for the decrease are varied. Here to talk about why gas has gone down is Linda Gorman, spokeswoman for triple-A Arizona. Well this is a lot better than the last time we chatted.

Linda Gorman:
It is isn't it? Certainly (laughs)

Michael Grant:
38 cents in a month, and Mike Sauceda reminded me of the expression that prices shoot up like a bullet, but fall like a feather. We're bucking conventional wisdom.

Linda Gorman:
We certainly are. We anticipate and expected that prices would drop, but usually it doesn't typically happen until the end of September. Whereas, this year we saw prices start to decline before Labor Day. So people who are actually going on their Labor Day travels, actually benefited by seeing some decrease a little bit earlier. In addition to that, this is the second-highest decline ever since they've been recording gas prices. The first highest was right after Hurricane Rita. But right now, in six weeks, the prices have dropped about 54 cents. So that's pretty substantial if you look back at the trends.

Michael Grant:
All-knowing one, the logical question is: why?

Linda Gorman:
A couple of reasons. Really it comes down to, number one, oil. If you look at oil prices they've dropped about $13 in the last six weeks, which translates to about 31 to 32 cents per gallon. That's also a very big drop.

Michael Grant:
What's our rough current price per barrel?

Linda Gorman:
It closed at about $61 per barrel today.

Michael Grant:
It was in the mid seventies at one point?

Linda Gorman:
It had gone to $78 a barrel, the highest ever, a few months ago. It was shortly after the Middle East fighting broke out. Then it hovered around $71 to $73, but it's come down $13 a barrel. Gas prices are made up, approximately 54 percent, of oil. So that has a direct impact on gas prices.

Michael Grant:
Okay. What else?

Linda Gorman:
Then you look at what's behind the drop in oil prices because that's the next logical question. Analysts had predicted some things that they were very jittery on for a couple of reasons. Number one, the hurricane season. Last year was a very, very active hurricane season with Rita and Hurricane Katrina knocking out about 162 million barrels of oil. And based upon that, analysts were nervous and jittery, so that had propped up the price of oil, over fears that something like that could damage refineries on the Gulf Coast. And so far we've had a very benign hurricane season. Another factor are world tensions. And there was some concern over Iraq and Iran and whether or not they would discuss the package that was set before them. That's still playing out, but it's certainly less tense than it was, at least from an oil standpoint, when they were threatening to remove their oil from the market, than it was couple of months ago.

Michael Grant:
I suspect this doesn't have too much impact because it's too far off in the future. But obviously they recently announced what apparently is a very large find of reserves in the Gulf of Mexico. Now, that's a long way from being reality, but does news of the largest find of oil reserves in a generation, I think -- since the Alaska reserves -- does that tend also to impact the market in some way?

Linda Gorman:
Philosophically, really, is the answer to that question. Number one, they did find the field, and it was a successful test. But what it would take to actually withdraw that oil from the ground and then to produce it into gasoline, we're talking about a lot of resources: money, infrastructure, and then also time. You know, realistically, that gasoline wouldn't be available for another probably five to seven years. And even if we were able to use that to the full capacity, the United States would still be importing approximately half of our oil needs. And that's looking at current consumption, which we all know will go up. So, while it sounds great, right now it means nothing, really. But it did have a philosophical impact on the market.

Michael Grant:
Well, that's the macrocosmic elements. Why don't we get down to the microcosmic? I assume, depending on where you go in the Valley, what we did indicate, perhaps a 10 to 15 cent spread, depending on where you are and those kinds of things?

Linda Gorman:
Flagstaff has the highest right now in the state. They're at $2.71. Phoenix has the lowest at about $2.41. That takes all of the gasoline stations and averages them out. I actually paid $2.32 this morning and that was in central Phoenix. Depending on where you live, you can find even cheaper gas. There's a website off the triple-A site that, if you enter your zip code, it'll tell you the cheapest gas prices in your area. So it takes the work out of it.

Michael Grant:
Again, is it going to drop to $2.00 a gallon? Some are saying it will.

Linda Gorman:
Some are seeing around $2.00 a gallon. It hasn't been for us since early 2002, and then oil prices were $22 a barrel. Oil prices would really have to drop tremendously, we'd have to see a significant decline in the price of oil. But I don't think it's unrealistic to expect that we would see maybe a 25 to 30-cent drop through the remainder of 2006.

Michael Grant:
Okay. Linda Gorman, some good information and we appreciate it very much.

Linda Gorman:
Thank you.

Michael Grant:
One measure, on November's ballot would change the debt limit for governments in Arizona. Mike Sauceda tells us more about proposition 104, and then Merry Lucero tells us more about proposition 302 which would increase legislatures' pay.

Mike Sauceda:
Proposition 104 was put on the ballot by the legislature. It would allow municipal corporations into a higher debt limit. Currently, they can incur debt up to 6% of the value of the property in the jurisdiction. Proposition 104 would amend the state's constitution to allow incorporated cities and towns to include public safety, law enforcement, fire, and emergency facilities and streets and transportation facilities in the 20% debt limit. Arguments supporting the measure submitted to the voters' guide, the propositions, state that the cities will help keep up with growth without having to raise taxes. There were no arguments submitted against the measure.

Merry Lucero:
There are 30 senators in the Arizona state senate and 60 representatives in the Arizona House of Representatives. Currently the annual salary for Arizona state lawmakers is $24,000 a year. Legislators also receive daily allowances for travel and other expenses. The legislature is in session for five to six months per year, but lawmakers serve in the off session through constituent services and committee hearings. The Commission on Salaries for Elected State Officers recommends that legislative-based salaries be raised to $36,000 a year. Proposition 302 would raise the salaries effective at the beginning of the next legislative session. Arguments supporting proposition 302 submitted to the Arizona secretary of state's state voters' guide suggests that lawmakers deserve the raise because they carry a huge amount of responsibility, authority, and time commitment, and a higher salary would attract the best and brightest to legislative service. There were no arguments against Proposition 302. A yes vote would increase lawmakers' annual salaries to $36,000. A no vote would retain salaries of $24,000 per year.

Michael Grant:
Last week the nation mourned the death of one of the most recognized female leaders of the country, former Governor Ann Richards,
known for her sassy attitude and quick wit. Her death has brought about some discussions about women in politics, particularly in Arizona. From Arizona's first Supreme Court Chief Justice Lorna E. Lockwood to former Governor Rose Mofford, and the list can go on. Joining us here tonight to help us look at the future is Gina Serignese Woodall. Gina it's good to see you. Ann Richards certainly wasn't the first prominent woman in nationwide politics but she did gather a whole lot of attention, I guess for the couple of the reasons I cited.

Gina Serignese Woodall:
She garnered a lot of attention because of her personality. She was very strong-willed and had a very eccentric personality. And that is why she did garner national attention. And she did -- she was a good governor, she did a lot of things for Texas. That's why the combination of her kind of personal traits with the policy outcomes that happened in Texas gave her national presence.

Michael Grant:
Is Arizona a leader in the country? We certainly have set some records.

Gina Serignese Woodall:
Absolutely, Arizona is a leader in terms of bringing women politicians to the forefront. We're actually the third in the nation in terms of the female -- the proportion of women we have in our state legislature, and then also we're one of eight states, I believe, that has a female governor. So, because Arizona does have this individualistic streak when it comes to the political landscape, as voters we do vote -- you know, we don't necessarily always vote by party ID, which is what most people usually vote by. It's who people want to be put in office.

Michael Grant:
I wonder, also, if Arizona's relative youth -- 1912 -- but as states go, that's pretty young. I wonder if that contributes a little bit to it, as well? You don't have perhaps some of the same dynasties that you might have?

Gina Serignese Woodall:
That might be a contributing factor. Although some of the more progressive states that have a lot of women in their political offices, like Washington, and some of the older states in the northeast actually are more progressive in that they do have more women in political office than, say, the southern states.

Michael Grant:
Was our "Fab Five," was that a national first?

Gina Serignese Woodall:
Yes, it was. It was a national first to have five women in executive office for any state. So that's why I think the five women, I think they were on the cover of JFK Jr's magazine, now defunct. I think they made the cover of "Time" because we did have that first in the nation

Michael Grant:
And back-to-back female governors, another national first.

Gina Serignese Woodall:
Yes.

Michael Grant:
Let's stop talking about firsts and talk about current trends. Nationwide, is the number of female office-holders continuing to grow or not?

Gina Serignese Woodall:
You know, it's kind of reached a plateau. We've seen with 1992, it was coined the "Year of the Woman" because we had more women running for political office and more women winning political office. And then around 1998 to 2000, it did plateau. And it's still kind of just stable. But I believe that in the future, you know, if we can get some of the obstacles that have hindered women in the past, certain gender stereotypes that people hold about women, and also some issues with the media and kind of unequal coverage for women and men politician candidates, then we can probably continue to increase.

Michael Grant:
Are voters still inclined to elect women to -- I guess what I would call more support offices, as opposed to the key executive offices? In other words, governor? We might be more likely to elect a woman a state treasurer, rather than the state's governor?

Gina Serignese Woodall:
You know, I don't know the exact trends nationally with that. You would think, just given some of the research that's out there, that voters would be inclined to do that. Meaning, well, we'll give her some power, but we're not going give her kind of the head executive.

Michael Grant:
For heaven's sakes, let's don't give her the whole thing.

Gina Serignese Woodall:
There is some research on the legislators itself, and whether they're professionalized or considered part-time legislators. The ones that don't pay as well tend to have more women in them than the more professionalized. To some degree, there are fewer women in those positions.

Michael Grant:
How does the media -- is there a gender bias in the media or not?

Gina Serignese Woodall:
You know, there is. Research has shown that it's in the way the media covers the political candidates. For instance, if a male candidate has his stances and what he feels and how he stands on certain issues, he'll talk about those in his campaign. A woman candidate does exactly the same thing; however, the media will mirror what the man covers in his campaign pretty close to what he covers. The media will cover that exactly. When it comes to the female candidate, sometimes they distort what the female covers. They won't actually stress the issues that the woman is stressing in her campaign.

Michael Grant:
More the trappings than the substance?

Gina Serignese Woodall:
Exactly. They'll stress more what are considered female issues like education and health care and other women's issues maybe such as abortion rights and things like that. Even if the woman is maybe tough on security and she's talking about the war, the media will tend to kind of cover the women's issues, even though the woman may not be covering the issues in her own campaign.

Michael Grant:
Gina Serignese Woodall, thank you for joining us, interesting subject. We'll try for some more firsts. Hispanic Heritage Month is under way. The city of Chandler is celebrating the month by displaying a photo exhibit paying tribute to all of the pioneering families of Chandler. Jean Reynolds spoke with "Horizonte" on the subject.

José Cardenas:
Tell us a little bit about the history of Chandler and its Hispanic population.

Jean Reynolds:
Well, Chandler was founded in 1912 by a gentleman by the name of Dr. A.J. Chandler. He started out with kind of a big ranch. And really, the Latino population started about the same time, because a lot of these families that we featured in the exhibits have talked about how their grandparents came in and worked on his ranch and helped raise the ostriches and, later on, do farming and later on to help build the San Marcos Hotel.

José Cardenas:
And the ranch was famous for its ostrich growing or farming, after a fashion?

Jean Reynolds:
Yes.

José Cardenas:
And cotton as well?

Jean Reynolds:
Uh-huh.

José Cardenas:
The exhibit, what's the idea behind it, what's its purpose?

Jean Reynolds:
The purpose is really to celebrate the Hispanic heritage in Chandler, and to kind of honor those families that have been in Chandler as long as other Anglo families there. And it's really just a nice way to kind of talk about the contributions of the Hispanic community to Chandler.

José Cardenas:
And how is that done? You have photos, as I understand. Is there some kind of additional information presented in the exhibition?

Jean Reynolds:
Yes, what we do is take the family photographs and select the best ones. And then we blow them up to museum quality and display them. Then we do little biographical summaries of the families.

José Cardenas:
As I understand it, this is not the first year of the project. What's the history of the project?

Jean Reynolds:
It actually originated in 2002. It was kind of started because they did an exhibit called "When Cotton Was King" which looked at the African American community in Chandler. And, those photographers talked with Councilman Phil Westbrook. He came up with the idea, well, why don't we do something for the Hispanic community, that's part of his community, and do something every year as part of Hispanic heritage month. Then the Human Relations Commission got on board and kind of started that. They had their very first exhibit in 2003.

José Cardenas:
As I understand it, Congressman Westbrooks, himself, is of both Mexican American and African American descent. What does it take to be in the exhibition?

Jean Reynolds:
Right. That's kind of the fun part, you put the call out to the community, through the newspaper, and also as people are coming to the exhibits they are suggesting names to us. Then we talk to people and kind of look at their history and look at what kind of photographs they have. Then, basically kind of pull from that group. And we tend to highlight about eight to ten families per year.

José Cardenas:
Now, we have some stills from the exhibition that we want to show and talk a little bit about three of the families that were chosen. Then we've got another picture. This first one I understand is the Rivarté family. What can you tell us about them?

Jean Reynolds:
They actually came to Arizona in the 20s and started out in Mesa. But then they were married in the 1930's and moved to Chandler.

José Cardenas:
And the family includes some rather prominent members of the community, now still in Chandler. Severté is an attorney and his sister Lucia is a long-time member of the community in broadcasting for a number of years. They were from -- back originally from Mesa, as I understand it, and then moved to Chandler. We've got another picture of I understand the Ortiz family that we're going to put up on the screen. Their background?

Jean Reynolds:
The Ortiz family, the father comes from the Tempe area, but the mother actually originated in the Goodyear area. This is kind of an interesting little piece of history. Goodyear originally started south of Chandler in what is the Ocotillo area, they established some cotton ranches and one of those was in this area south of Chandler. At that time, this was about 1917, 1918, brought in lots of Mexican immigrants to come out and basically be workers there. They had workers' camps surrounding the area, and she was one of those people that came out of that Goodyear area. Then she ended up, the mother ended up moving into the Chandler area with the Paes family, the original married name. And they had a farm kind of in the area where the 202 freeway is now.

José Cardenas: As I understand it, the intent wasn't just to focus on some of the more prominent Hispanic families in Chandler, such as the Cerranos, a longtime family with significance in the community even until this day, but more everyday people. Why was that?

Jean Reynolds:
Well, I think that's the way you should do history. And I think that history is really about prominent people and politicians like we had a former mayor whose family went back to 1912 that we featured. But we also want to talk about the everyday people that came into Chandler and sort of made Chandler what it was. They built the hotel and worked the fields and did farming and contributed as much as anybody else to kind of the establishment and the growth of Chandler.

José Cardenas:
The next picture that we're going show our audience is not of a family, but it's kind of an aspect of life in the Hispanic community. What can you tell us about this one?

Jean Reynolds:
This is kind of a neat picture, from the 1980s probably. This was in high town, a little tiny barrio in west Chandler. There was a woman who made a promise in the 1970s, while her sons were in the military, that if they came back safe from the military she would hold this celebration every year. And they had a connection to the town of Guadalupe. They brought the dancers over and had a big procession that went throughout the neighborhood, and then a big feast after that. So it was a very important community event.

José Cardenas:
And the event is named after the references to Our Lady of Guadalupe, who is the patron saint of Mexico?

Jean Reynolds:
Right.

José Cardenas:
We've got the last of the stills we're going to show our audience here, of the Ortiz family.

Jean Reynolds:
They are also from the high town area, as well. The gentleman there, the groom -- sorry about that -- the folks that are getting married there are originally from Mexico. The woman who's in the bridal gown is from the Ortega family and they were one of the first families to settle in the community in the 1920s.

José Cardenas:
One of the things you want to do with this exhibit is get people in to look at some of the pictures that don't have families associated with them. What can you tell us about that?

Jean Reynolds:
Basically some of the photographs we have this year we're featuring from the Chandler Museum collection, and they're photographs that have not been identified. We're hoping people from the community will come in and take a look and maybe recognize some of the faces, so we'll be able to identify some of those photos.

José Cardenas:
Well, let's hope that happens. Jean Reynolds, thank you for joining us.

Michael Grant:
If you would like to see a transcript of this show, log on to the Web site at: azpbs.org. Thanks, very much for joining us on a Wednesday evening. I'm Michael Grant, have a great one. Good night.

In this segment:
Linda Gorman:Spokeswoman, AAA Arizona;Dr. Gina Serignese Woodall:Poltical Science Department, Arizona State University;Jean Reynolds:City of Chandler;
SPOTLIGHT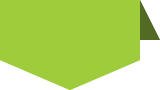 STAY in touch
with
azpbs.
org
!
Subscribe to Arizona PBS Newsletters: