Michael Grant sits down with journalists Howard Fischer of Capitol Media Services, The Tribune's Mark Flatten and The Arizona Republic's Doug MacEachern to look back at the year's top stories and give predictions for 2007.
Transcript:
Announcer:
Horizon is made possible by Contributions from the friend of eight, members of your Arizona Pbs station. Thank you.

Michael Grant:
Good evening. I'm Michael grant. Joining me is our annual Sure-fire prediction panel, Howie Fischer of capitol media Services, Mark Flatten of the "East Valley Tribune" and Doug Mceachern of the "Arizona Republic." Before we start with these 2007 Predictions it is time to look back as what our experts thought was going to happen in 2006. Producer Steve clausen has this Recap of the 2006 hits and Misses.

Steve Clawson:
When we last left our esteemed group they were licking their wounds from a less than stellar performance in predict 2005. Certainly they could do better in 2006. Michael grant started with a Simple political question. Would jor Jan Kyl defeat -- Senator Jon Kyl defeat Jim Pederson.

Howard Fischer:
I Jon Kyl walks away with the Thing.

Mark Flatten:
I think Kyl wins it pretty handily. At least I would give him probably a 10 point edge.

Doug MacEachern:
I'm tempting to be contrary here. But there's no way I can do that. I'm going to say Kyl wins it pretty handily as well.

Steve Clawson:
Senator Kyl did win Re-election beating Jim Pederson By ten points in the November Election. While our panelists were correct in who would win, they were not as good in figuring out how much money would be spent in the Senate race.

Doug MacEachern:
I'm going to go for 15 million.

Mark Flatten:
I'm going 50.

Howard Fischer:
We'll be closer to 13, I Think. While it's going to get Desperate I think at a certain Point it's going to become obvious to the democrats that this one is not winnable.

Steve Clawson:
The latest available figures show over $25 million was spent by the two candidates. And that amount will go up once the final campaign reports are finalized. Another race that had a lot of interest was the 8th congressional seat being vacated by long time congressman Jim Kolbe. Panelists thought he would emerge victorious.

Howard Fischer:
I think Gabby Gifford's, even though she's a democrat.

Doug MacEachern:
I'm picking a name out of the Hat and saying patty wise.

Steve Clawson:
Gifford's defeated randy graf By 12 points. Attention then turned to the Governor's race and who would Run, in particular a certain Share known for pink underwear and green baloney named Sheriff Joe arpaio.

Mark Flatten:
He's not going to run, I don't think, relatively sure of that.

Howard Fischer:
Given our record of Predictions I brought along a Special magic crystal ball this Year with a little smiley face this year. Let's see what the magic ball has to say. You've got to be kidding saying no. I don't think he's going to run.

Steve Clawson:
Sheriff Joe Arpaio didn't run for governor. For that matter few republicans decided to enter the race. The question was who would win the g.o.p. Primary for governor?

Doug MacEachern:
I think Len Munsil has a pretty good shot getting that nomination.

Mark Flatten:
I'd have to go with somebody like green, just because I don't think the republicans are really going to care who wince the nomination too much.

Howard Fischer:
Given who turns out in the Primary, I'm in agreement with Doug.

Steve Clawson:
Len Munsil did win the September primary, governor Janet Napolitano easily won Re-election in November by a Nearly 2 to 1 margin. In March 2006 phoenix voters were asked to approve a major bond package that would change the face of downtown. But would residents approve?

Howard Fischer:
I think they will. I don't see anything really alarming in there.

Doug MacEachern:
There is a lot more than just downtown to the bond elections. I think voters will be committed to it, it will pass easily.

Mark Flatten:
I assume it will pass.

Steve Clawson:
Phoenix voters overwhelmingly Approved all the ballot Propositions in phoenix. On the November general Elections ballot there were 19 Propositions. Two of the highest profile Measures were props 201 and 206. 201 called for a statewide Smoking ban in all public places while 206, supported by the tobacco industry, would have exempted bars from the smoking restrictions. Our panel was asked if Arizona voters would put an end to smoking in public places.

Howard Ficher:
Statewide smoking ban makes the ballot; I think it wins because only 24% of Arizonans smoke, makes the ballot, wins.


Steve Clawson:
Voters approved prop 201 by Nearly 10 point and rejected Prop 26 by nearly 16 points. Prop 107 called protection marriage Arizona would have banned same sex marriage. Heading into 2006 there were questions whether it would make the ballot because of a possible Violation of Arizona's single Subject rule.

Mark Flatten:
If it make it will win. It's won in just about every -- In fact I think in every other State it's been on. Arizona won't be any exception.

Doug MacEachern:
In all likelihood it will get on the ballot. Looks like it probably will. certainly controversial but I Think it will pass.

Howard Fischer:
I'm going to go out on a limb and say the courts will go to knock it off under single subject rule. Arizonans aren't going to get to vote on it at all.

Steve Clawson:
The courts ruled prop 107 could remain on the ballot but Arizona became the first state In the union to reject a same sex marriage ban as it was defeated by about 4 points. Then they're always asked for ta Long shot and sure thing Prediction.

Mark Flatten:
This is the year that Congress is finally going to do serious immigration reform. Something meaningful. That is I think the sure thing. The long shot is, I don't think the president and McCain are going to get the kind of quasi amnesty.

Doug MacEachern:
I hate to say this in this Environment, university of Arizona in football. That's my slam dunk because I'm a fan. Long shot, I'm saying that Tom Delay chooses not to run for re-election.

Howard Fischer:
Sure shot republicans continue its love affair with Janet Napolitano and re-elect her. Long shot they come up with a deal of spending tuition tax Credits for private and parochial schools to corporations.

Steve Clawson:
Now to find out who did the best job of predicting 2006. Out of a possible 15 points mack -- if Doug had only taken the Sub devils to beat the University of Arizona in football he could have won outright. [laughter]

Michael Grant:
That serves you right.

Doug MacEachern:
oh, no kidding.

Mark Flatten:
You should pay penalty points for picking u of a.

Michael Grant:
I can give you guys a lot of Grief when you do badly. I got to congratulate you. That's some heavy duty stuff. That is very nice showing.

Howard Fischer:
About every six years we need to do it right to keep people tuning into the show.

Doug MacEachern:
We'll fix that this time.

Mark Flatten:
Cumulative averages still about 40%.

Michael Grant:
And in that spirit, let's plunge right in. The first question concerns when, not whether, senator McCain will announce for President. And so we can properly score this, Mark, you got to pick a month.

Mark Flatten:
I would say March. There's a lot of pressure for -- To get in early this time. I think they found out last time particularly in the democratic primaries, that people who wait add long time had trouble getting traction. There's going to be a lot of pressure for people to get in early. McCain's already building a very extensive organization nationwide. I'm going to say March.

Michael Grant:
McCain, what month to declare for president, Doug?

Doug MacEachern:
Mark, I agree with everything you said; only I think that you haven't got the ball rolling fast enough. I think he'll do it in February.

Michael Grant: Any possibility December, Howie? [laughter]

Howard Fischer:
Which December? Actually I'm going to play Contrarian on this figuring McCain is having no problem at all raising money through his quote unquote nonpartisan p.a.c. So I think he's going to hold off until perhaps June or July.

Michael Grant:
Any surprises in the Presidential a race? By that I mean like expected Names that don't run, people in --who are going to --

Howard Fischer:
I think in the end mitt Romney is going to look around and say that he cannot get the Backing that he needs. In terms of names we haven't thought of, it's hard to Predict. It's sort of a negative. I don't see anyone. Maybe Bill Richardson from New Mexico throwing his hat in there as a southwest long shot. I think Rudy Giuliani, McCain, The obvious ones. Certainly Barack Obama -- and obviously Hillary.

Michael Grant:
Okay. Howie named every possibility. I don't know how we are going to Score that.

Mark Flatten:
I don't think Barack Obama is Going to run. I think Howie's right. He'll keep his name out there, Get the publicity, the talk, the chatter. But the guy's got two years in the senate and a couple years as a state legislator. I think he likes getting his name out there but I don't think He'll pull the trigger on this Thing. I think he'll eventually back out and say I can best serve my party and my country by --

Michael Grant:
You think he's running for Vice-president?

Mark Flatten: I think he would love to be Vice-president. He'd be a very attractive candidate for vice-president. In terms of who might get in the race, I would say probably the One -- it's not really a surprise that at this point isn't really on the table would be a bill Richardson who I think actually can wage a pretty strong campaign.

Michael Grant:
Doug, what do you think?

Doug MacEachern:
I think the list is longer for the people whose names are nearer the top of the wish list now for dropping out. I think that you're hitting a Little bit more about bill Richardson. I think he will officially drop out sometime before this time next year. And also I'm going to double my bet here. And I'm going -- I really do think that Barack Obama is going to recognize the fact that you're only a fresh and exciting face once. And that he's going to take advantage of that and launch a campaign.

Michael Grant:
Going to go for the gusto?

Doug MacEachern:
Yeah.

Michael Grant:
Speaking of going for all the Gusto, at anytime during the Year 2007, Doug, will the President's approval rating Exceed 50%?

Doug MacEachern:
I only wish I could have saved this for my slam dunk, but no, it will not. I can't foresee anything.

Howard Fischer:
We may need this as a tie Breaker. How many points below 50 will he get? I believe the highest he gets, assuming that war in Iraq can be wound down, I think maybe he gets up to 43 and that's it.

Michael Grant:
Mark, what do you think?

Mark Flatten:
I think he may get to the mid to high 40's. I don't think -- certainly not Next year I don't think he's going to cross that 50% Threshold. Maybe late in the last year of His term he might start getting back up there as well. Most likely so with Reagan. Reagan had a bad mid-term in his second term but then by the end of his term he was starting to come back up. But he didn't have something like Iraq which is so volatile.

Michael Grant:
Mark, this is going to be a Tough one for you because you hang out constantly in the East Valley. But Phoenix is going to have a mayoral election.

Doug MacEachern:
Really?

Michael Grant:
Next year. Anybody going to challenge Phil Gordon?

Mark Flatten:
Oh, let's see. Where's Howie's little yellow ball? Nobody serious.

Michael Grant:
Okay. That's fair enough. Doug?

Doug MacEachern:
Nobody serious. Well, I was going to say randy Pullen, but then again everything the same as mark's Answer. I think Randy Pullen will make noises that he's going to run.

Howard Fischer:
I'm in agreement with Doug Because of the fact that we saw years ago, for example, when Terry Goddard was governor, when the party officials would go ahead and run against him just to keep -- randy has been building a lot of name for Him. Obviously all the successes in Terms of the immigration stuff that will be a hot button issue. He will want to go ahead and run perhaps on a platform of we're going to close down the labor centers, get rid of the illegal immigrants; hang around 36th Street and Thomas. That's a very attractive name.

Michael Grant:
Doug, that's segue I guess to New republican state party Chair. Randy pullen wants to be that. Is he going to be that in I think late January is when they get together?

Doug MacEachern:
I think that, yes, that I've Been hearing noises that he may want that job, too. Maybe both at once. So, yeah, I think that Randy Pullen may be the next state party chair for the Republicans.

Michael Grant
Mark, what do you think?

Mark Flatten:
I'm going to say no. The reason I'm going to say no is because he's not a fan of John McCain. John McCain is going to pull out every stop that he can possibly pull out to make sure that state Republican Party chairman is his guy. Because the last thing he wants when he's running for president is going to be to have all the Northeastern media coming to Arizona to fawn over John McCain and finding a republican state Chairman saying he sold us out. He's not a real conservative. So I think McCain is going to do everything he can to keep that particular job from going to Randy Pullen.

Michael Grant:
You know, that's the kind of insightful analysis that has made this program what it is Today.

Mark Flatten:
That's what keeps me in the 50% range.

Howard Fischer:
We'll be playing that tape a Year from now. Folks will be seeing that. I'm going to -- I like mark's Reasoning. But I don't think McCain is Powerful enough among the people who choose the party chairman. Part of the problem has always been with the republicans, the moderates sit out a lot of what goes on and let the conservatives run the party. This goes back to mecham where the precinct committee men were the mechamites. Randy made it clear and said, I'm not a McCainiac. I think he's lined up the votes. It's going to be very hard unless they come up with a single attractive candidate up Against him. They've thrown different names out like ken Bennett but it hasn't caught fire.

Mark Flatten:
Actually from what I'm told -- actually Jeff groscost was going to be McCain's guy to run as party chairman. But unfortunately he passed away. Which kind of left McCain Without somebody. But McCain has tried to Influence a lot of elections in Arizona. He generally doesn't do very well in local elections. But think back to 2000 when there was a big fight over Whether Jane hull who was the Sitting governor or senator McCain was going to chair the State's delegation to the convention. A lot of people thought McCain doesn't have that much pull in the party. He did. When he pulls out all the stops he can make those guys tow the line.

Michael Grant:
All right. Doug I'll start with you on Ccmprehensive immigration reform 2007. Because I need to finish --

Mark Flatten:
We will note that I should have gotten two points on that One.

Michael Grant:
Okay. 2007, is this time year for congress to pass comprehensive Immigration reform? Or some form of it? Even not comprehensive?

Doug MacEachern:
One would think that this not Being an election year for them, that this would be the optimum Time for them to do that. I think, however, that the head butting in congress over that and so many other issues will bring it to a stale math on anything that you can -- stalemate as being comprehensive or approaching that.

Michael Grant:
Howie, some of the thinking is if they don't get it done before the election cycle really gets underway it's not going to get done.

Howard Fischer:
Well, but you're back to the Point Doug makes with the Democrats there. The democrats are no fan of -- On one hand you say the Democrats say they support Hispanics and causes and that. A lot of them are labor-backed. They're not anxious in making Bush look good. For a lot of the democrats, their position like Janet Napolitano's position on Immigration is much closer to the president's than people of his own party. I think it's possible. I'm going to disagree with Doug and say that we'll pass something that will have some element of a slightly expanding guest worker program. There'll be some additional border patrol money, some sanctions. Is that comprehensive? That's as far as they're going to get.

Mark Flatten:
I think you're going to see Incremental increases in the enforcement. Maybe some more stringent laws on employer sanctions, things Like that. I don't think you're going to see the kind of comprehensive package that bush-McCain-flake and that crowd are looking for. The reason is, even though the Democrats will control congress, their hold is very tenuous particularly in the senate. They know this is an extremely volatile issue. For every supporter you pick up On your position you're going to lose one over here. I just don't think they're going to want to roll the dice on that this year.

Doug MacEachern: I have to throw in one little Caveat here. If you're going to talk comprehensive that's got to mean something exclusive of what happens on the border. You've got to have something happening with employer sanctions in order to be comprehensive. You've got to have something harding --

Michael Grant:
Guest worker?

Mark Flatten:
You can't just say, we're going to increase the penalty on Employer sanctions but we're not going to enforce. It you can't just say we're going to build a wall and not Fund it.

Howard Fischer:
What they will do is expand what they call the safe program, these computer programs Companies can use and require more companies to do use it. If you do business with the Federal government. I think there'll legislation at the state level, if you do Business with the state you will Use these programs and check the Veracity of the identity of the People who work here.

Michael Grant:
aha. Now. That was what I was going to ask you about next, which is moving to the state level, four Immigration-related propositions clearing overwhelmingly the November ballot. Legislature going to send Governor Napolitano another Series of immigration-related bills to see if she vetoes or not?

Howard Fischer:
Not on the issue of sanctions. And there's two reasons. Why number one, they pretty much cleaned out what they can do at the state level in terms of dealing with the adult education, with the subsidized childcare and the tuition. Number two is Tim will be a different kind of leader. I don't think Tim wants to send her something she'll veto. If they don't want to put it on the ballot they don't have to do that. Having said, that they will send some form of immigration quote Unquote reform. I think we will see some additional employer sanctions Measures. Is it something she can sign? I don't know. But I think that's the hot Button this year. Not so much going after the People who are here but the People who are bringing them Here with the lure of the jobs.

Michael Grant:
Mark, what do you think? I.d. thing, maybe some additional state benefits --

Mark Flatten:
Not to drag us back to the prior discussion, but when I say Comprehensive I'm talking about basically amnesty. When you get to what's happening at the state level, the Proposition as Howie said kind of cleared the table. There's not a lot more they can do legislatively. They can do some show things. I don't think they'll send her anything substantive. The more interesting thing to watch is terry Goddard's offers and the interpretation. That was the big stink of the One that passed -- prop 200. They passed what they thought, Four years ago -- was it four Years ago? Two years ago?

Michael Grant:
Four. Whatever.

Mark Flatten:
They passed -- they recently passed -- what the supporters thought was the kind of comprehensive changes we saw in the last election only to see the attorney general's office come up with a very narrow, limited interpretation. So that's going to be what's Interesting.

Michael Grant:
Okay, Doug, two-part Question. Number one will we ever get the year right on that proposition? And number two, legislature going to send any more immigration-related stuff to the Governor?

Doug MacEachern:
Part a, no. Part b, you really are down to really almost symbolic things. I think it's a possibility that Legislature might send something up that would refer to cracking down on landlords who rent to Illegal aliens. I think the likelihood is that Governor would probably veto something like that.

Michael Grant:
Okay. Mark. Theoretically --

Mark Flatten:
Theoretically he says.

Michael Grant:
Theoretically the republicans have control of both houses of the legislature.

Mark Flatten:
Yes, they do.

Michael Grant: But in particular in the House by a much narrower margin. Now, in the great tradition of -- of a few years ago, here is the question: can the Republicans retain control of the legislature on key issues like the budget? Or do you see some defections to the d side?

Mark Flatten:
I don't see defections of r's to the d side. But what I see is the sort of the middle of the road r's saying, play ball with me or we will defect. That's really where their power comes in, that little block of moderate isn't so much pairing up with the d's. that rarely happens. But what happens is they'll say you need to come closer to my position or we'll walk. We'll go over here. I think we will see some of that.

Howard Fischer:
The political reality is, the Governor won by a very large margin. The moderates recognize that as much as Jim weiers likes to say I have a mandate, too. Sorry, Jim. You stayed in by about 12 votes in your own district. What's going to happen is the moderates will say, why do we want to send her something she's going to veto? It's not an election year. Not like last year we have to send her tax cut bills, tax credit bills. Let's just come up with something. We don't want to be here 164-days the way we were last time.

Doug MacEachern:
I think that margin was so Narrow and that there was a very small group of what could be construed as republican moderate will become very much a factor, will become almost like a third leg of government and that they will seriously impede what happens in the house in particular.

Michael Grant:
Okay. Now, in a cheap rating knockoff here we're introducing a new segment, deal or no deal. [laughter]

Michael Grant:
So Doug mceachern, I ask you, U.S. Airways, Delta merger, deal or no deal?

Doug MacEachern:
I say no deal, Howie. [laughter]

Michael Grant:
I wanted to put one of the ball caps on.

Howard Fischer:
And a little piece of hair on your chin or something like that? Lay, look, I'm the Howie here and I'm going bald so I suppose I qualify. I think it's a no deal. I think that creditors are going to say that they've got a much better chance of emerging as a Full-blown airline. Maybe cut back, maybe sell some Routes. But I don't see it as deal, either.

Michael Grant:
Mark Flatten I turn to you and ask, deal or no deal?

Mark Flatten:
I say no deal. If I'm not mistaken, all the things Howie said they would say they've already said. Didn't they say not interested? I think no deals.

Doug MacEachern:
I think depend on what the creditors come up with. They're the ones with the decision-making power here. I got a suspicion they're going to say no deal.

Michael Grant:
All right. I think we're almost out of Time. It's always difficult to judge this show. So we have to go to where you get bonus points. Well, sometimes you get bonus points. The long shot and the sure thing prediction Mark?

Mark Flatten:
The cardinals will not be playing the inaugural super bowl in phoenix stadium? Is that what you call it?

Doug MacEachern:
University of Phoenix Stadium.

Mark Flatten:
Long shot? Howie in that chair.

Michael Grant:
Howie?

Howard Fischer:
That scares a lot out of me. A sure shot the legislature will Come up with more freeway money Despite the fact that budget is Tight. My long shot is -- will be Forced to sell -- or channel 12.

Michael Grant:
wow.

Doug MacEachern:
I would say my sure thing is that legislative republicans will find some money, however small, to kickback to taxpayers in some sort of either rebate or tax cut. And long shot, the Arizona Cardinals this time next year, a winning record.

Michael Grant:
Doug mceachern, Howard Fischer and Mark Flatten outstanding show. Thank you very much. Our special thanks to you for joining us on this special prediction show Horizon. I'm Michael grant. Have a good one. Good night.

Announcer:
Horizon is made possible by contributions from the friend of Eight, members of your Arizona PBS station. Thank you.

In this segment:
Howard Fischer:Capitol Media Services;
SPOTLIGHT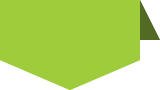 STAY in touch
with
azpbs.
org
!
Subscribe to Arizona PBS Newsletters: