senate Majority Leader Thayer Vershoor and House Speaker Jim Weiers join Michael Grant to give the Republican reaction to Governor Napolitano's State of the State address.
Transcript:
Michael Grant:
Governor Janet Napolitano stated the state address yesterday, left some wondering how many of the ideas would be funded; yesterday marked the first working day of the 2007 legislative session. How did the speech go over with Republican leadership? Find out next on "Horizon."

Announcer:
"Horizon" is made possible by contributions from the friends of 8, members of your Arizona P.B.S. station. Thank you.

Michael Grant:
Good evening. I'm Michael Grant. Welcome to "Horizon." The governor kicked off Arizona's 48th legislative session yesterday, outlining her goals and programs. Republican lawmakers support some of the governor's agenda, such as possibly increasing state investment in education funding, while other programs left leadership questioning the details. We'll get to some of those specific points in a bit. First, what was the general response from those in charge of the two legislative chambers? Joining me now is senate majority leader Thayer Verschoor and speaker of the house Jim Weiers.

Jim Weiers:
Good evening.

Thayer Verschoor:
Good evening.

Michael Grant:
Well, Mr. Weiers, give me your general reaction to the state of the state address.

Jim Weiers:
It sounded good. I think all of us were very excited about many of the ideas that she's proposed. We're waiting for Friday. That really is the day that everybody is going to get the answers to the questions of how are you going to do it and how are you going to pay for it and what is it going to cost.

Michael Grant:
I get the impression that senate leadership was not unhappy with the speech.

Thayer Verschoor:
No. I think -- I think there was a lot of points on there. I think probably one of the main points was towards the end there when she said "and we won't raise taxes one thin dime." I think we look forward to that, although it does raise the question -- you know, a lot of proposals on the table -- how are you going to pay for those? The devil's in the details. 3 look forward to seeing those on Friday.

Michael Grant:
Yeah. Some of the proposals could be -- and we'll talk about some of those as we move through tonight's program but could be a chunk of change. What's the available money at this point? I saw one JLBC analysis that indicated, once you accounted for all the stuff the state has to do, like growths in k-12 enrollment, access, that kind of thing, that maybe 40 million -- only 40 million in discretionary money was on the table. Is that accurate?

Thayer Verschoor:
That sounds pretty close to what we've seen in the JLBC meetings we've had so far before the session began. I think we have to recognize that there is a couple of things that we look at when we're doing the budget, and one of the main things we look at is ongoing expenditures versus ongoing revenues. We have a lot of revenue sources, but some of those revenue sources are one-time revenue sources, and we don't want to spend those on ongoing programs. And so, when we talk about -- sometimes we'll talk about the structural deficit. That's what we're talking about is that we don't want to spend one-time money on ongoing programs.

Michael Grant:
What does the house think about the revenue picture? Can you cram everything that the governor talked about into a "no tax increase" budget?

Jim Weiers:
I don't know how. That's why we're somewhat anxious to find how it's going to be done. There's been a lot of speculation as to where the economy is right now. It's now starting to slow to where it should be. We're not going into a depression. 18%, 19%, 20% growth unheard of, unprecedented. That's one reason we were able to do so much we were able to do in the last couple years.

Michael Grant:
What's that cooled to do you think?

Jim Weiers:
5.5%, 6%.

Michael Grant:
With a maximum of 8%?

Jim Weiers:
With a maximum 8%, but the indicators are not going up. They're going down. I think you're going to see it -- and, again, who knows? You ask five economists, you get five different answers. If you look at where we are now and where we were four months ago and as the indicators press on, it's not getting better. It's getting a little bit -- I don't want to say worse, but it's slowing down where I think it's going to settle in at 5.5%, maybe 6% at best.

Michael Grant:
Let me pick up a couple of the education proposals. Increasing teacher-based pay to $33,000.

Jim Weiers:
Mm-hmm.

Michael Grant:
What do you think?

Jim Weiers:
It's a great idea. I don't think anybody at the legislature -- and I'm going from one to 90 -- wants a position where you've got a problem encouraging people to come into the teaching profession or to keep them on retention, and you do want to pay teachers. The question is what is considered base pay? There's lots of teachers out there. When you look at lots of different sources of revenues with different initiatives and the gaming money that comes in -- you know -- a teacher will say, "I'll make $31,000 or $32,000," and with the combined income they may be up to $36,000 or $37,000. Within the district probably most prevalent within where I live, you're looking -- I believe it's around $46,000 or $47,000 as the average.

Michael Grant:
But that's not base. I mean, that's average teacher pay.

Jim Weiers:
And it's hard, because when you're talking about numbers, everybody has to agree with the definition of the numbers you're talking about. And I've talked to school districts from the southern tip of Arizona all the way to the northern part of the state, and the first thing, when you're talking, just like on the budget, you have to agree with what are the numbers as caseloads. You have to agree what you're starting with on the revenue forecast. And when you're talking on teachers' pay, you also have to get down to what are you talking about base? What you're taking home or where you start at?

Michael Grant:
We need to make a shift to immigration in just a second, but how does the Senate feel about -- I know there's sometimes resistance to instructing school districts on what they do with particular money.

Thayer Verschoor:
I think that's absolutely the case. We all want to see our teachers make a livable wage, and I think most of us agree a teacher is not going to get rich, and they don't do it for the money, but they shouldn't go into poverty doing this job. It's an important job. We want the best of the best. We want to see the best. We do have districts that are elected, local citizens out there that use those schools, and they're the ones who should be making those decisions. And I think that's very prevalent, too, in our bodies.

Michael Grant:
Border security a major focus for lawmakers at both the state and the federal levels. Of course the governor thanked congress and president bush for their support by paying for National Guard at the border. However, she said congress has not completed necessary comprehensive immigration reform. Some of her immigration initiatives the governor outlined.

Gov. Janet Napolitano:
There are three things human smuggling rings rely on more than anything else. Stolen cars, fake i.d.'s, and gangs. The department of public safety, auto theft, and the homeland security fraudulent document task forces have been integral to our success over the last four years, and it's time to expand their numbers and their reach. I'm very proud the state department of public safety has pioneered the use of advanced license plate reader technology that vastly improves our ability to detect the stolen vehicles used by human smugglers and to arrest the criminals who are driving them, often preventing additional crimes at the process. I propose we expand the license plate reader program so it becomes a tool for crime fighting at every part of the state.

[applause]

Gov. Janet Napolitano:
We are also going to use millions of dollars of federal funds to equip our borders and border guards with the latest detection technology, including new radars and new sensors. We will continue to expand the reach of GET'M to attack the gangs plaguing our border communities, and we are modernizing our crime labs so that the science of DNA will remove any shelter for criminals.

Michael Grant:
Mr. Weiers, the governor's comments on immigration came at the end of the speech, and they were relatively short in context of a 43-minute or so speech. Given public sentiment as expressed at the election, were you surprised at all that immigration issues did not play a more prominent role in the speech?

Jim Weiers:
I don't know if you mean prominent by placement or prominent by time.

Michael Grant:
Maybe either.

Jim Weiers:
Let's take time now. I think that immigration still has, if you look at what happened within the election as to the sentiments that still exist -- and this comes back into the phone calls, the e-mails, the letters that you receive. People still at this point want some resolve, and they want to see the state go forward, and I understand that the governor -- and she's exactly right. The federal government is charged with the border security, but that doesn't mean where they're lacking we shouldn't be picking up. And that is what we're charged with is to protect the state. A lot of what the governor did kind of reemphasizes the public safety of the state, which I agree with. As a family man, as a father of four, you know, this is important to me. And when you've got illegal immigration -- and almost everything the governor touched on does have a direct correlation back to the state.

Michael Grant:
How should, in the house's opinion, the legislature move forward? For example, our polls indicate that the general populace strongly is in support of a crackdown on the hiring of illegal aliens.

Jim Weiers: I think you're going to see legislation come out this year, as was last year that does that. Will it change? I don't know. You've got different bodies in those seats. But I can tell you that the legislature, the senate, and the house leadership are committed to put out legislation, sitting down with the governor and finding out where in fact she's at and working towards the good of the state, putting out employer sanctions and getting rid of the ability for people to operate under that radar where they hire knowingly people that are not here legally.

Michael Grant:
Senator Verschoor, here is, I think, the problem perceived with last year's legislation. A lot of people thought it was a toothless tiger, that the employer sanctions were very material sanctions.

Thayer Verschoor:
I will tell you what. It wasn't a toothless tiger. I mean, I was happy to see that the governor did talk about this. I think she could have devoted a lot more time to it and made it a higher priority, because it's definitely a priority with the people in Arizona. A lot of things she talked about are proposals that republicans have been talking about both in the house and the senate for years -- a couple of years. In fact probably at least another four years. And have kind of been scoffed at until they realized that this is really a serious issue, and it's taken us pushing this to the voters to make it a serious issue, and the people are kind of -- are kind of tired of excuses, and so --

Michael Grant:
Right.

Thayer Verschoor:
-- We're going to have to do something. They want us to do something.

Michael Grant:
And is one of the items on that agenda getting more serious about employer sanctions?

Thayer Verschoor: Absolutely it's getting more serious about employer sanctions, but you know when we say serious about employer sanctions, we are serious and we have been serious about employer sanctions but at the same time, you want to get to those who knowingly are violating the laws, but you don't want to inadvertently bring people into this that are trying desperately to obey the laws and do the right things.

Michael Grant:
Why not mandate use of the federal social security verification system?

Thayer Verschoor:
You know -- and the social security verification system, we can talk about the use of that, and I think most people are ok with that, but that system, all that does is say whether the social security number is good or bad, and it doesn't really address what you do after that point. Not even -- the federal law says you can't fire somebody because of that.

Michael Grant:
Well, maybe you can't hire them, but we'll talk more about that as the session goes on. The governor also talked about transportation, said Arizonans pay a time tax when they sit stuck in traffic that should be moving.

Gov. Janet Napolitano:
Last year, we agreed to direct an additional $300 million toward accelerating highway construction. With these new monies, we've been able, for example, to speed up work on new lanes for i-17 north of phoenix and on i-10 in Pima and Pinal counties. Now, by changing the way we finance the terms of existing bonds, as many states already have done, we can raise money this year for critical transportation projects and do even more by simply extending the terms from 20 to 30 years, we will free up more than $400 million above our current budget to relieve traffic congestion. I ask -- [applause]

Gov. Janet Napolitano: I ask this legislature to support this idea and cut the time tax.

[applause]

Gov. Janet Napolitano: We also need to explore transportation innovations. Today, I am directing the Arizona department of transportation to provide for us, within the next 90 days, a list of options for mass transit, including commuter rail and light rail, so that this can be part of our transportation planning as we grow.

Michael Grant:
Mr. Speaker, did you pay a time tax driving in here to the program?

Jim Weiers:
Well, it takes you longer than you normally should have to because of the traffic, sure. But it also has further implications. There is a smog issue. There's a cost when it comes to city idling and traffic. The traffic wasn't that bad because we didn't take the freeway. We took the surface streets.

Michael Grant:
What about the proposal to lengthen bond funding from 20 years to 30 years? 30 years is a fairly standard brick and mortar capital improvements kind of bond term. Is there a problem with that?

Jim Weiers:
I don't know if there is or not. We haven't seen the details. And it's a very interesting proposal the one I really want to look at -- if I understood the governor right, she was talking about a couple of million dollars that would be the benefit of the consolidation of those bonds. We just want to make sure that it's going to be the best bang for the buck. How much is it going to cost to reorganize? Sometimes it sounds good in the beginning as you're going to be able to get this kind of money, but is the governor accurate on that point saying one of the reasons you're going to get the benefit of x is because you missed a payment within a restructuring? Just like on a mortgage payment, you restructure, so you miss a payment or get to make a payment 45 days later. It comes back you're not saving anything. It's going to come back and get you.

Michael Grant: If you can combine, going from 20 years to 30 years, with an adjustable rate, the state may never have to pay for the highways at all. What does the senate think of that concept?

Thayer Verschoor:
I think we're cautiously optimistic with this idea. There are some pluses to it. Obviously we're talking about, like you said, a capital improvement that -- you know -- 30, 40 years from now, you'll be driving on those freeways. It's not like you're buying computers or something like that with that borrowed money.

Michael Grant:
Right.

Thayer Verschoor:
But the problem is that it is borrowed, and its interest, and it costs money to borrow money. You have to weigh out the cost versus the benefit. But there again, right now, transportation dollars, especially freeway acceleration, probably go a long ways to our economic development in this state and increasing the revenues that we bring in to help pay for those.

Michael Grant:
Health care initiatives among the topics governor Napolitano addressed. She proposed increasing total investment in graduate medical education and directed access to create a new physician recruiting office, and the governor also had another access-related proposal.

Gov. Janet Napolitano:
Here is my plan. This year, we will make sure that every Arizona child under the age of 19 and whose family makes less than $60,000 per year has affordable health care through access and our kids' care program.

[applause]

Gov. Janet Napolitano:
There's one problem. We have an estimated 100,000 children who are eligible for access or kids' care but have never been signed up because their parents simply don't know about it. Even though one of the main places uninsured children are found is a school, we have an outdated law that keeps us from doing simple outreach there. That makes no sense. I call on you to repeal the gag rule. Let teachers talk to parents so that our children get the health care they deserve.

[applause]

Michael Grant:
Senator Verschoor, this one has the potential of being perhaps the largest budget increase item the governor suggested. How do you think the senate will feel about this proposal?

Thayer Verschoor:
I think this is one of those things where she's made a proposal. She's talked about we aren't going to raise taxes, but this is going to be expensive. We've already got over a million people on the excess rolls in our state. You know, I think this one's going to be a challenge for us in the legislature this year. I think that -- you know -- we all care about our children. I think -- but we all have different ideas obviously about what's the best way to take care of them. And I'm not sure that this may be -- may or may not be the best way to take care of them.

Michael Grant:
Here's one of the arguments for it, Mr. Weiers. The federal government picks up, I think, 3/4ths of the kids' care program, three out of four bucks. To the extent you head off health problems later in life which would be more expensive by some level of health care when people are young, it's not bad bang for the buck. What do you say to that?

Jim Weiers: It's still the taxpayers' dollar. In a perfect world, everybody would have health care, but I guess it goes back and looks at the operable word, affordable. There's other ways. Do you want everybody at this point to be on government health care? If you've got a million people --

Michael Grant:
Is this specialized medicine?

Jim Weiers:
You'd have to ask the governor. I'm not going to speculate. It's certainly a huge increase, 10% into the rolls as they exist now. What can be done for affordable health care? There's a lot of things. We made a start last year when we were talking about insurance light. Some of the policies come up with a lot of the mandates that aren't there. They'll develop a policy that's going to be a lot less. Litigation causes a lot of cost to health care. Accessibility had to come in.

Michael Grant:
Tort reform?

Jim Weiers:
Tort reform is one of the issues. And let's not forget the fact again, going back to the illegal immigration issue, if you look at a hospital that is on a program to where the uncompensated care is going to have to be picked up -- and it's going to be picked up. They're not going to go into the red. They're going to charge everybody else for it. When you have a huge number of illegals coming in and using the health care system that are not paying for it at that point, it's going to come back, which means all of our costs go up. That's not the way you try to contain it.

Michael Grant:
Senator Verschoor, how do you think the senate will react to the proposal to repeal the so-called gag rule that prevents outreach in public schools?

Thayer Verschoor: I think folks will look at that. I'm not sure that there really is such a thing as the gag rule. I think we've looked at the statute. I think the statute says that you can't have clinics at the schools. It doesn't say that you can't talk about it. But, again, I think the question that's going to come back to you -- you know -- what is this going to cost us and how are we going to pay for it? I would think that maybe -- maybe the governor could take a play from the democrats, the blue dog democrats in congress, that are saying you need to pay for it as you go. If you can't pay for it, then you don't do it.

Michael Grant:
Finally, the governor talked about economic development supporting start-up businesses within the state and attracting companies from other places as well.

Gov. Janet Napolitano:
Arizona has some of the most highly-skilled workers in the world coupled with a business climate that is second to none. Our research institutions are leading the way in stem-cell research, genomics, optics, water technology, and more. Together, that makes Arizona a nearly irresistible destination for foreign investment. Right now the international business community doesn't know us very well, and here's what I have to say to the world. It's time to wake up to an Arizona that's leading the nation in innovation. And we'll send this message by developing a global brand for our state. We're going to take it on the road and to the air to bring businesses and foreign investment home. Call it in-sourcing. Let's do that.

[applause]

Michael Grant:
Mr. Weiers, what did you get from this portion of the governor's speech specifically as to what the legislature should do?

Jim Weiers:
I don't know. Work towards bringing more businesses and corporations into the state and retain the ones that we've got. I can tell you, as a business person, the first thing you look at as a business is can you make money. And when Arizona is ranked right at the top when it comes to the expense of property on the business side, this is not where you start. If you want to make an incentive, if you want to encourage people to come here, show them the reasons why you're going to level that playing field, why it's better to come here than it is Utah or California. That's a bad example. That's why people are not locating to California.

Michael Grant:
We already talked about the tightening budget situation. I don't want to call it a tight budget situation because, four or five years ago, we had a tight budget. But it's tightening. There's no doubt about that. Any place for tax cuts in that budget in the house's opinion?

Jim Weiers:
You know, I don't know. We'll kind of wait and see where in fact the budget falls at to start with. As I talk to lots of different members, they just never want the issue of reduction of tax burden ever forgotten. And when you're looking constantly to come back in and place more and more emphasis on building government and making it bigger -- you know -- government doesn't produce the economy. It's the businesses out there.

Michael Grant:
Senator Verschoor, only about 30 seconds left, but is there a tax cut on the senate's agenda?

Thayer Verschoor:
I think we're going to see something as far as tax cutting goes. You know, I don't subscribe to the fact that cutting taxes means you're going to lose revenues. In fact, I firmly am a strong believer that, as you cut taxes, you spur economic growth and you actually increase your revenues. And income tax cuts, property tax cuts, those things have been proven to spur the economy. Those are the things that are going to invite these manufacturing businesses and these foreign businesses. If you want to in-source, you've got to have a business-friendly climate that they can make money at.

Michael Grant:
Senator Thayer Verschoor, thank you very much for joining us, talking about the state of the state address. Jim Weiers, thanks to you as well.

Thayer Verschoor:
Thank you.

Jim Weiers:
Thank you very much.

Michael Grant:
You can see video of Horizon, get transcripts. You can find out about upcoming topics, you can do all that on the web site. That address is azpbs.org. Click on "horizon" and follow the links.

Announcer:
State lawmakers are reacting this week to governor Napolitano's state of the state address given Monday at the capitol. Wednesday on "horizon," see what members of her own party are saying about plans laid out in her speech. Democratic leaders in the state legislature join us Wednesday on "horizon."

Michael Grant:
And Friday of course capitol reporters will be here to talk about the week's news, including the state of the state. Thanks for joining us on this Tuesday evening. I'm Michael Grant. Have a great one. Good night.

Announcer:
If you have comments about "Horizon," please contact us at the addresses listed on your screen. Your name and comments may be used on a future edition of "Horizon." "Horizon" is made possible by contributions from the friends of 8, members of your Arizona P.B.S. station. Thank you.

In this segment:
Thayer Verschoor:Senate Majority Leader;
SPOTLIGHT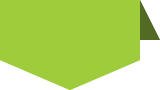 STAY in touch
with
azpbs.
org
!
Subscribe to Arizona PBS Newsletters: