Don't miss HORIZON's weekly roundtable where local reporters get a chance to review the week's top stories.
Transcript:
Howard Fischer:
It's Friday February 16, 2007. In the headlines this week, Arizona voters are one step closer to deciding the fate of photo radar use on freeways. State lawmakers are considering legislation that would increase funding for the National Guard to patrol the border. And after first rejecting an offer, Governor Napolitano has agreed to meet with key Republican Legislative Leaders to discuss something that's not the budget. That's coming up on "Horizon."

Announcer:
"Horizon" is made possible by contributions from the friends of eight, members of your Arizona PBS station. Thank you.

Howard Fischer:
Good evening, I'm Howard Fischer of Capitol Media Services and this is the "Journalists Roundtable." Joining me to talk about these and other stories are Dennis Welch of the East Valley Tribune, Mark Brodie of KJAZZ Radio, and Mike Sunnucks of The Business Journal.

Howard Fischer:
As the City of Scottsdale gets ready to activate its freeway photo radar system next week, Arizona voters may get the final say on the future of it.

Howard Fischer:
Dennis, what is happening at the capital? Are we going to have voters saying turn those cameras off?

Dennis Welch:
It certainly looks like they might have the last word on that. Senate Transportation Committee Chairman Ron Gould had proposed a measure that would take that question to the voters. And it looks like that has a lot of support. This week it passed unanimously through Senate Committee.

Howard Fischer:
If this thing is on the 2008 ballot and it only affects freeways what do you think voters might do with that? Is there a lot of sentiment out there that this is somehow unfair to be caught by a camera?

Mike Sunnucks:
I think it passes. I think the polls have shown it's popular in Scottsdale. A lot of the west valley jurisdictions are looking into doing it. Voters like it on the freeways. You get into paradise and areas where there's a speed trap you see an opposition because there's a range that goes from 25 to 35 and you don't realize. On the freeways I think it passes. I think voters like it because it catches the Scoff Laws. The cities like it because it's revenue for them and the state.

Dennis Welch:
But it won't be revenue for the city if this passes. Under some of the proposals we've seen out there I don't think it will go to the cities.

Mike Sunnucks:
I think they'll try to split it between there and the state.

Mark Brodie:
Lots of proposals where to put the money. Everybody agrees it shouldn't go directly into city's general funds. But with it goes after that is still a matter of great debate.

Mike Sunnucks:
let's put it towards transportation, toward roads and highway and maybe even transit that makes it a better sell.

Howard Fischer:
Yet somehow at the same time they've been debating at the legislature the issue of these plastic covers of a license plate so you can't get caught by photo radar. Do they believe that people being caught by photo radar are someone else other than them? They're buying the covers.

Mark Brodie:
It's interesting, Mike, you think it will pass. Part of me thinks it depends on how many people get caught by photo radar between now and then. A lot of people think it's a great safety thing, but if I get caught it may not be great anymore.

Mike Sunnucks:
I think it was successful in Scottsdale. It cut down on speeding on that dangerous stretch of the 101. You have this case where people are getting constant, every day tickets for going more than 100-miles an hour on a Friday night. And you're catching drunk drivers, too. So if you do it on a safety perspective I think they can sell it.

Dennis Welch:
It was successful in Scottsdale. But when you start talking a statewide effort to do something like this, drivers are going to have to take a second to think about this. Anybody who drives on the freeways knows, there's a lot of people who don't obey the speed limit and a lot of people will get tickets.

Howard Fischer:
I saw you driving. In I saw you, Mr. Scoff law.

Dennis Welch:
In full disclosure, I have been caught with photo radar in Scottsdale.

Howard Fischer:
I'm shocked to hear that. Let me go to a related issue in terms of getting from here and there on the freeways. There's a lot of talk about taking some of the existing high occupancy vehicle lanes, car pool lanes and converting them to toll lanes part-time or full-time or building new ones. Seems to be some sentiment for that at the Legislature.

Dennis Welch:
That is one solution that's being talked about. This clears up some of the congestion and doesn't cost the state any money. What these so-called hot lanes do is, for a fee you can get over into that lane and pay whatever amount that may be to drive in that lane, if you feel your time is worth that.

Howard Fischer:
That's the question. There are people who say, well, wait a second. These are lanes that have already been built. We've paid for them. Is there going to be a voter backlash on that?

Mark Brodie:
Well, that is the argument coming out of the governor's office and some other opponents of these h.o.v. lanes that when we pay taxes we've already paid for this freeway construction once. Why should we have to pay again to ride on these lanes? The other dissension is a lot of environmental groups are upset about it this because they say the h.o.v. lanes were to reduce the number of cars on the road, get people car pooling, air quality is bad. Now you're allowing solo drivers to ride in these lanes.

Mike Sunnucks:
Obviously it benefits wealthier, more affluent folks that can afford to drive on these lanes and then you have the class argument. When you fill up your gas tank that money is supposed to be towards building these lanes. Shouldn't we all be able to use these lanes within reason?

Howard Fischer:
The question coming back to maybe mark's point is, are h.o.v.'s basically social engineering? You're trying to change behavior by giving special privileges, or as the case may be buying your way out of it.

Mike Sunnucks:
I think everything they do is social engineering. Our tax codes encourage charitable giving and ownership. The car pool lanes -- is allowing somebody in a beamer to go on those lanes is that a good thing?

Dennis Welch:
In other parts of the country where they have these, there's a reason they call these Lexus lanes. You're not seeing the old 1977 station wagons rolling through these things on a consistent basis.

Howard Fischer:
Well, lawmakers seem to be interested in toll lanes, Dennis. They don't seem to be too interested in the whole statewide toll authority to create all new highways. What happened there?

Dennis Welch:
Well, the guy who was sponsoring this idea, I think he fully expected this thing to at least get through the committee and then get worked in the caucus before it went out to the floor. And during the committee hearing, Ron Gould again, he kind of flipped and turned the vote and voted against it.

Mike Sunnucks:
I think in a lot of states you see toll roads where they're used for a specific project, a specific road like a by past that they could build of Phoenix or Tucson or improving the link to Vegas. They've been trying to expand it. You could use it like that, kind of a user fee. If you're going to drive on this you would pay to use it.

Dennis Welch:
I think there were a lot of question and concerns from some lawmakers about the authority they were giving some of these public-private entities. For example, some of the powers that this bill -- proposed bill would have given them would have been the power of eminent domain, to come and seize private property, come build these roads. I know there's a couple of people on the committee, even Senator Blandeu, even though he voted for it, very uncomfortable giving that kind of power.

Howard Fischer:
Part of the question becomes, will Arizonans support toll roads? The line the governor keeps using with us, Mark, is that if I wanted to be on a toll road I'd live in New Jersey.

Mark Brodie:
Right.

Howard Fischer:
Will Arizonans accept the idea of toll roads? Will they make the tradeoff and say, well, you know, if it gets us the roads we need we're willing to accept tolls? Or are they going to say, hey, that's for the crazy easterners.

Mark Brodie:
I think obviously I don't have any polling data on this. But my gut tells me what Mike had mentioned about having a particular use road, if you drive on a particular road people might be more willing to do that as opposed to every single freeway or -- you could be tolled on the I-10 because it's going to being to some project out in Lake Havasu City or something like that. That might have less support among the voters.

Howard Fischer:
Well, what do you think the ultimate is going to be as far as lawmakers? Are they ready to make the jump and say we're willing to charge people to drive on the Arizona highways?

Dennis Welch:
You now, it depends. It doesn't so much matter whether they're ready to make that jump. I think the question is what the governor's going to do. By every indication she said that there's no way she's going to sign a bill that's going to charge.

Mike Sunnucks:
Within the Republican caucus or any caucus down there, that coupled with the governor's opposition I think killed it.

Howard Fischer:
Enough. State lawmakers this week considered several measures to deal with the issues of illegal immigration. A couple of them focus on spending more money to beef up border security. Mark, what do they have in mind and what's it going to cost us?

Mark Brodie:
One of the proposals would give the governor basically $10 million to send the guard down to the border. But the guard would have to be in a primary role. None of this building roads, building fences, helping out the border patrol with paperwork. The National Guard would have to be basically apprehending illegal immigrants, doing the work of the border patrol. The governor doesn't seem like she's really in favor of that. Another bill would give $25 million for border technology, border radar things like that. The governor supported border radar last year. Not sure if she's going to this year.

Howard Fischer:
She's been re-elected since then. Let me stick for the 10 million for the guard. As I do the math on that, Dennis, it would mean you could put 100 guard troops down there for one year. There are over 2,000 guard soldiers down there now in support roles. Would 100 soldiers, even in a primary role, make a big difference?

Dennis Welch:
You know, just conventional wisdom would say no. It's almost a 400-mile border down there. What's an extra 200 people going to do down there? Now, the argument is that these people if they're going to be playing a primary role down there, an extra 200 people can get a lot of extra work down there. I don't see it.

Mike Sunnucks:
I think the issue is the border patrol itself. It's always been the stepchild of federal law enforcement. They don't get the right equipment all the time, last in the pecking order, their budget hasn't been that large. I think Bush put some more agents down there but still not at the level the 9/11 folks say. I think it would b wiser to focus on the border patrol itself and boosting that. Plus you're trying to cover so much area, 100 guardsmen is really not going to do it. If they're confronted with people, there's a valid argument let's not retreat, let's do our job. These are tough guys. A lot have been in Iraq.

Howard Fischer:
Dennis your paper wrote about the cost of illegal immigration. Something like $2 billion a year for the illegal aliens and the children born here of the illegal aliens. Yet at the same time the governor says we shouldn't be spending state money to secure the border. It seems like voters maybe getting frustrated and might be willing to spend state money even if it is a federal responsibility.

Dennis Welch:
Well, guess who, Russell Pearce down at the Legislature will look at a stat like that and say, see; there are huge costs to not securing our borders here.

Mike Sunnucks:
But you look at -- there are benefits. A lot of people come in, work, they pay sales taxes. Some of them pay payroll income taxes even if they have fake i.d.'s. It goes into a system that contributes to the economy. You look at the costs, they doesn't like at the benefits.

Howard Fischer:
You bring up an interesting question which is one of the other bills out there which has to do with employer sanctions. There are half a million illegals in this state. We know some of them are working. Every employer I've spoken to said we don't hire illegals yet somehow they're being employed. Can you really make a difference? Is there something the state can do to cut down on employers?

Mike Sunnucks:
There's a Democratic bill. Russell Pearce has a bill. There's a third bill out there. They want to try to get into this Federal Employment Verification System where you call in and find out if people are legit. And the main thing is to go after the Scoff Laws. It's a couple of industries and a lot of Scoff Laws within those industries, construction, services, some tourism, farming, and those types of things. They need to go after those. The people support it, take it to the ballot which Pearce could do and do a Draconian Bill. It will pass. It polls very high. The trouble is down at the Legislature the business folks water these things down enough to where either side can fight it. Janet vetoed the one last year. And yet people that are hard line on the issue on both left and right are disappointed.

Dennis Welch:
But politically speaking the threat of taking it to the ballot gives Pearce and them a lot of power. If you take it to the ballot and it gets approved, by all indications -- the last election we passed four measures.

Mike Sunnucks:
Tough measures always pass.

Mark Brodie:
The thing to keep in mind also about that basic pilot program is that it's really hard to find somebody who thinks that it's ready for the kind of increased traffic it would get if every business in Arizona or a lot of businesses in Arizona had to use it. The system could be prone to crashing. One of the things the business people say is it's not ready for prime time. It's not ready to go.

Mike Summucks:
The Democratic Bill gives it a couple years to get going for businesses to really abiding by it.

Dennis Welch:
Nobody is talking about dollar figure about how much it's going to cost to police this and go after it. How many people is Terry Goddard going to need?

Howard Fischer:
That goes back to Russell's point; we're spending more on education and healthcare. One of the other bills that's coming up is a state crime of trespass for people in this state illegally. The governor vetoed this. It's back. What does Russell attempt to accomplish?

Mark Brodie:
It's not an election year so he can't say that what the Democrats said last year which is that Republicans were trying to make the governor look bad. He has a bill also the domestic terror bill where if you are an illegal immigrant and you participate in some kind of civil disobedience where an U.S. citizen gets hurt or you commit a crime you get classified as a domestic terrorist. It's hard to believe that the governor, based on her past vetoes, would support a bill like that. But clearly they are trying to do something. The opponents are saying that this isn't the way to do it. These extreme measures.

Mike Sunnucks:
They want to find a middle ground on this. You have folks that want to come here and do work and landscape and construction. I don't think anybody wants to police pulling them over when they're going to work. But you also have some bad guys here, drug cartels, human smugglers, those types of folks. If we can give pools to the local police to pull those guys over who are criminals then I think the public supports that. They don't want workers pulled over when they're hanging out at home depot or mowing your lawn.

Howard Fischer:
That comes back to one of the other bills which would have police whenever you stop somebody for traffic tickets go ahead and check them for their legal status here. This again seems like something that would be broader than what Michael is talking about. It would take in everybody who happens to be stopped whether they're going to work or rob a bank.

Mark Brodie:
I'm no lawyer but that to me has lawsuit written all over it. If that were to be passed and signed by the governor. I mean, having law enforcement, having police officers or D.P.S. stop anybody basically that is pulled over for traffic violation, check their immigration status; I would have to think the ACLU would fight that.

Mike Sunnucks:
They could check to see if you have a valid drive's licenses and check that against their databases. Just like when they pull you over all the time when you're speeding in Scottsdale.

Dennis Welch:
Photo radar hasn't pulled me over.

Mike Sunnucks:
So they can check for that and camp a few undocumented folks who are criminals when they're doing that. I do think the pulling everybody over and checking for your papers, so called, would be a little extreme.

Howard Fischer:
Of course if you have a valid Mexican driver's license they're going to say you should be allowed reciprocity. Pearce's bill said no reciprocity unless you're here legally. Ultimately, Dennis, are we going to see four, five, six measures back on the ballot on border security like this past year?

Dennis Welch:
The governor said this session shouldn't be about immigration. I don't see why it would be any different this year. She vetoed an omnibus bill last year with a lot of the same proposals. Particularly she was opposed to the trespassing.

Mike Sunnucks:
I think it's almost certain you see people on the right on immigration, on the left on other issues like the economy, minimum wage, always take things to the ballot. Because there's popular support and they can't seem to get it done at the Capitol.

Dennis Welch:
I guess the thing with the governor is she willing to let these things go to the ballot again or work to try to get maybe a watered-down compromise version out there everybody can hate a little bit?

Mike Sunnucks:
I don't see that as a loser to her even if it goes to the ballot. She's called for employer sanctions. It's popular among Democrats and Conservatives. I don't see that a loser for her.

Howard Fischer:
Should be interesting to see if she's willing to sign something. Well, earlier this week Governor Janet Napolitano had turned down an invitation to speak with Republicans about a new budget. But she's since had a change of heart. Mike, she's now willing to go, in but maybe not talk about the budget?

Mike Sunnucks:
Yes. She says she's been over here budget already and talked about it in the State-of-the-State so they have that. She's talk about broad terms in investing in Arizona's future and issues important to Arizona's future. As usually this has been successful to her in the past, the first term. She talks about broad concepts, improving education, all day k, attracting more tech companies here, helping universities. She doesn't want to get into inside baseball stuff that Republicans at the legislature always seem to get bogged down when they fight against her.

Howard Fischer:
Dennis you've seen the governor at press conferences. Mark, I want to talk to you both about this. She sometimes doesn't like to be questioned about the rightness of her cause. How do you think this is going to go when she's suddenly sitting there facing 33 House Republicans and 17 Senate Republicans all questioning her about her priorities?

Dennis Welch:
I guess that would depend if mark and I were allowed to cover that. [laughter]

Mark Brodie:
I wouldn't think so.

Dennis Welch:
And I don't think so, either. No. I mean, she can be somewhat standoffish. Specifically in situations like this. This whole thing, this whole week, it's just such a big school yard fight. It's all about, well, she didn't come and speak to our caucus but she went and spoke to their caucus. I mean, isn't there something else that we could be discussing or getting done for the people of Arizona other than talking about which caucus to address?

Mark Brodie:
Interesting you say, a school yard kind of thing. Her response to a question about why are you not talking to the Republicans about the budget she said, well, should they know that education is a priority? It's almost as if you said, well, does, of course it is. She was very animated about the fact that Republicans in the House and Senate should know what's in her budget. So why would she possibly need to speak to them?

Mike Sunnucks:
She does well in polls. She obviously got re-elected with a huge margin because the voters see her more reasonable than Jim Weiers and the Republicans down there, Jack Harper, the whole crew. When she doesn't look reasonably think that takes the luster off a little bit. She should be saying, yeah, I'll meet with them. I'll meet with anybody on the budget. She said that before in previous sessions. She brings business folks, in Moderate Republicans in, all kinds of folks. In the more open she is, that helps her.

Howard Fischer:
And then can you tell me how it's going to be when Russell Pearce asks her the first question about immigration? What do you think is going to happen, mike?

Mike Sunnucks:
They're going to get together and work out a compromise, of course, Howie, like they do every year. She has been successful at allowing the Republicans to give enough rope to them to hang themselves. They've let Russell Pearce come up and ask the first question on immigration, to be their spokesman on immigration. He's probably not seen as the most reasonable guy on that issue anymore.

Dennis Welch:
She's just so politically savvy; I'm surprised she allowed this to be an issue that we're talking about this. I don't understand why she doesn't as Mike said, let's talk, get it over with. Non-issue.

Howard Fischer:
Something else occurring this week, mark, is the Legislature is moving to "reform the initiative process" to change a few things. How many think that basically all they're doing is throwing hurdles in the way of citizen process? What are they trying to do? What's the story behind that?

Mark Brodie:
There are a number of measures as you mentioned, Howie. One would require campaign for initiatives to put their major donors at the bottom of a petition signature and make sure that people gathering signatures got a flat hourly rate as opposed to getting paid per signature. There are measures that would allow the Legislature to basically change a voter-approved initiative and then send it back to the voters, things like that. People who are generally supportive of the citizen's initiative process are really really unhappy about this. Because they think the Legislature is trying to undercut what the voters are doing in elections.

Mike Sunnucks:
Up to the business industry really to restrict a lot of these. They have opposed minimum wage, the pens for the pigs and calves, these types of things. Russell Pearce, the immigration stuff doesn't like that. Sierra Club and Labor Unions have gone around the Legislature which hasn't acted on their agenda items over the years and gone to the voters and found voters very receptive of that.

Howard Fischer:
Are you suggesting, mike, that the business community finds the -- finds the 90 lawmakers they contributed to much more receptive than 2 million Arizona voters?

Mike Sunnucks:
I believe that's the way it works down there. Even with clean elections they go out and do campaign work for them, write checks. They have a lot of influence down there. There's a disconnect between the Legislature and voters. Not a partisan one. We're a very populist state. All the tough measures passed. Minimum wage passed, hog wash passed, cigarette tax passed.

Mark Brodie:
The other thing legislators will tell you that very ham strung especially by the budget by voter initiatives with spending mandate increases that they have a say over a very small percentage of the budget. They probably would like to see some more restraints on the initiative process themselves.

Howard Fischer:
The argument would have been we wouldn't have these had the Legislature been more responsive in the first place in terms of expansive healthcare or such. Are lawmakers slower than the average human being?

Dennis Welch:
That's a loaded question there, Howie.

Howard Fischer:
Yes or no. Don't wiggle out of that one.

Dennis Welch:
You know, I'm not going to answer that question.

Mike Sunnucks:
67% passed. It never went anywhere the last five years in that Legislature down there.

Howard Fischer:
Yes. Okay. One of the other things that came up this week had to do with the credit freeze and the idea that the business community hates the idea of people being able to say, no, you can't just give me instant credit. Yet the lawmakers seem to have heard from the voters they want something else.

Mike Sunnucks:
Yeah. Identity theft is a big problem in the state where we're first per capita in the country. Several bills laws that have been passed in California, New Jersey, other states where you can call your credit bureau if you think your i.d. has been stolen you can put a temporary freeze on it that would keep people from opening new accounts and using existing accounts. The problem with the retailers and credit card companies you go into Macy's and the other stores you get a discount right away and get a deal on a credit card, open up right there, quick credit check. They're worried about that. Consumer advocates including the attorney general think it's a good idea. I think voters probably side more with the consumer side of the argument.

Howard Fischer: As soon as we get your social security number we'll put it on the air. Gentlemen, thank you very much. It's been an interesting week.

All:
Thank you.

Larry Lemmons:
Mesa City Councilman Tom Rawlz has refused to stand during the pledge of allegiance to protest the war in Iraq. And a conversation with "New York Times" reporter Linda Greenhouse who's written a book on Former U.S. Supreme Court Justice Harry Blackmun on Channel 8's "Horizon."

Howard Fischer:
Tuesday you learn about transportation bills being heard at the State Capitol. Wednesday, Phoenix Mayor Phil Gordon talks about downtown development. And Thursday we talk about A.S.U. School of Computing and Thematics. Coming up next on now, is the government reading your e-mail? That's next on "Horizon." Have a wonderful weekend. For "Horizon," this is Howard Fischer.
In this segment:
Dennis Welch:East Valley Tribune;
SPOTLIGHT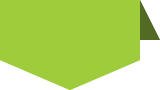 STAY in touch
with
azpbs.
org
!
Subscribe to Arizona PBS Newsletters: