Federal law protects the employment reinstatement rights of Reserve and National Guard members returning from active duty. Butch Wise, executive director of the Arizona Employer Support of the Guard and Reserve Committee, joins us to talk about the conflicts that can occur between civilian employers and Reservists over an employee's military commitment.
Transcript:
Larry Lemmons:
Tonight on Horizon, we continue our series on Arizona's Military affairs with a look at issues facing reservists. One dealing with their employment reinstatement rights, another looks at child custody rights of members of the military when they are deployed out of the country. Plus he was the only politician in Arizona who was a senator, Governor, and chief justice of the state supreme court. The career and accomplishments of Ernest McFarland. Those stories next on Horizon.

Larry Lemmons:
Good evening. I'm Larry Lemmons and welcome to Horizon. Those stories are coming up in a Moment. But first, the enthusiastic pitch by Arizona super bowl host committee officials to host the 2011 super bowl was turn down by NFL owners today. Owners voted instead to hold the 2011 super bowl at the Dallas copies was new $1 billion stadium in Arlington, Texas. Time now for the Arizona commission to refocus on the 2008 super bowl which will be Held at the University of Phoenix stadium in Glendale next February.

Larry Lemmons:
The national guard and Reserves make up about 45% of The united states military. Currently, there are thousands Of Arizona guard and reservists Mobilized for the war on Terrorism. When guard and Reserve members are deployed Federal law protects their Employment reinstatement rights when they return from active Duty. But conflicts can arise between Civilian employers and Reservists from an employee's Military commitment. Employers support of the guard And reserves is a department of Defense organization that was created in 1972. The ESGR promotes cooperation between guard and reserve Members and their civilian Employers and assists in the Resolution of conflicts arising from an employee's military Commitment. Joining me now is Lawrence "butch" wise, the executive Director of the Arizona ESGR Committee.

Lawrence Wise:
Good evening, Larry.

Larry Lemmons:
Good evening. We were talking about these acronyms. There's no acronym for that?

Lawrence Wise:
For ESGR? No. That is the acronym.

Larry Lemmons :
What do you guys do?

Lawrence Wise:
Employer support of the guard And reserve is as you said Earlier a department of defense Organization that's mainly made up of volunteers. We are a national in all the 54 States and territories. Each state and territory has a Committee, like Arizona. We currently have about 41 volunteers on our committee and What our charter is to assist employers who have military service members that work for them with any conflicts, issues or questions that they may have in regard to military service. Specifically, just not recently but lately with these deployments.

Larry Lemmons:
I know a lot of people, I Thought for the longest time That people knew especially Employers that whenever guards Are reserves were deployed that There were some sort of Commitments to bring them back. And if was surprised that this is Even necessary in this regard, That, you know, you have to go Out, sometimes, and just educate Some people.

Lawrence Wise:
That's absolutely right, Larry. Most of the time, and I would Say 98% of the time, it just, it Is just an education issue. On rare occasion we could have to get a little more in the weeds but in most cases it's Just a matter of a phone call or a written correspondence to that employer explaining to them what the deal is, and we usually resolve the issue.

Larry Lemmons:
What are some of the conflicts that arise?

Lawrence Wise:
Most of the time, some of them involve termination. Quite frankly. But the majority of the ones at least we see in Arizona are seniority rights, benefits, and specifically one of the things we dealt with quite a bit lately is health care reinstatement. But again, we usually are able to resolve them with a phone call in most cases.

Larry Lemmons:
When you say resolve them, that's funny because you guys are not in the business of clamping down on these companies. You defer that to the department of labor. Is that correct?

Lawrence Wise: That is correct. We are an informal mediation, consultation, education service That for employers as well as military service members. And usually our resolution rate is around 98% and that's a national resolution rate.

Larry Lemmons: And you were talking, too, I know a lot of people think that the guard or the reserve member comes back and they expect their old job back. But what does that you will actually mean? It's not that specifically because, say, for example, they have been gone for a while. Maybe they need a little bit of retraining. What are the responsibilities of an employer? What right things they need to remember when a guard or reservist member comes back?

Lawrence Wise:
It depending on the length of the deployment depends on where they go back. historically with the previous Deployments we have been seeing Most of these folks, guys and gals, have been deployed for Over a year. So what the law says is they Have to place them back into a Position of same pay, seniority, and stature. If it's possible. Ok. That does not always happen. Sometimes they go right back to the same job. But in some cases, as you said Earlier, they do require Retraining and that is part of the employer's responsibilities To do that. What they call reasonably accommodating that returning Service member.

Larry Lemmons:
Again, I think there is some, Sometimes people wonder whether or not they have to lose vacation time or anything like that. And that's another thing you have to educate employers on.

Lawrence Wise:
And we do. Sometimes employers try to require the service man or woman to use annual leave or other Types of leave, and that is against the law. Basically, what the law says is they just have to require them or give them the time off. Whether it's leave without pay status or other type status. However, the service member can choose to take annual leave.

Larry Lemmons:
We have less than a minute Left so I do want to say, Though, that you have said that Arizona companies have been Really wonderful in that regard.

Lawrence Wise:
and they have been. Overall, Arizona employers are great. And they just have been extremely supportive and in many ways I couldn't even explain tonight. I would like to thank all the Arizona employers for that support to the guard and reserve.

Larry Lemmons:
Thank you, butch wise, for visiting us tonight. I hope to have you back sometime.

Lawrence Wise:
Thank you.

Larry Lemmons:
Another important issue that some military reservists face is the custody of their children. The issue for deployed military is that federal law does not specify in custody cases the jurisdiction should rest with the state where the child resided before a soldier is deployed. Some states, Arizona among them, are taking action at the state legislative level. Recently, the state legislature passed house bill 2635 which was Signed by the governor. It states that custody orders Based on the military deployment of a custodial parent are temporary, and revert to their Original decree at the end of the deployment. We will talk about that in a moment. First, Merry Lucero spoke with one army reservists who would have benefited from this law.

Brad Carlson:
In May of 2003, when my wife, my then-wife and children left for Luxembourg on vacation my daughter wasn't quite two years old. My middle son was three years old and my oldest son had turned five years old. So my daughter and my middle son don't really remember me as their father. But my oldest one does. He is the one that will talk to me the most. And he is the one that's probably the saddest when I leave for my visits.

Merry Lucero:
As a captain in the army reserves, Brad Carlson was living in phoenix in 2003, when he volunteered to deploy to the Middle East.

Brad Carlson:
My then-wife and children were in Luxembourg visiting her parents who live in Luxembourg. And I volunteered about two weeks later after I volunteered, she told me she called me and told me she wanted a divorce. I didn't file for divorce at the time because I thought we could work on our marriage, work and resolve the issues while I was deployed. In April of 2004, I took my Two-week R&R leave and I went to Luxembourg and went to see my kids and hoped to try to patch Things up with my marriage. I found she was being unfaithful. So I went back to Kuwait, and I found an attorney online in Scottsdale, Arizona, that dealt in international cases. And we served my then-wife with divorce papers in Luxembourg. When I got back off of active duty on July 31 of 2004, the following week, we had the first child custody hearing. And the judge ruled that since My kids had been out of the country for more than six months, that the Arizona so-called home state rule applied, meaning that wherever the kids were domiciled the last six months, that's where -- that state or that country would get to decide child custody and child support. Child custody jurisdiction. So I hired another lawyer to appeal that. Decision by the judge. We appealed directly to the Judge. The judge refused the argument. Then we appealed to the appellate court, the Arizona appellate court, the second Appeal. They refused to hear the case. Then we appealed to the Arizona State supreme court, the third appeal. And they also refused to hear the case. And I can't tell you how frustrating it was to appeal Each time, and just not have -- Have anybody listening to me or Listen to my situation. Or what happened. And that was so frustrating. So Luxembourg got to decide on child custody and child support. And so they ruled since I was in the states and my kids no longer knew me for whatever that means, That I got to see them three times a year, I got to see them the week after Christmas, I get to see them one week during Their two-week Easter holiday. And I got to see them for two weeks from July 15 through August 15. And so a total of four weeks a year. Due to my vacation, you know, in America we don't get six weeks off like they do in Europe so due to limited vacation, and it costs a lot of money to go rent a car, stay in a motel, feed myself for those times, I see them one time a year in the Summer. I don't get to check out their school work. I don't get to see them grow up. Every year they are always bigger. And, you know, I didn't get to see my daughter or my other son ride their bikes for the first Time. I don't get to see them when their teeth come out. All these little things that I see little kids around. I just miss those events, those small things.

Merry Lucero:
Carlson's children call him Bradley instead of daddy. They speak German to him on the Phone but are still U.S. Citizens.

Brad Carlson:
When the whole divorce Process was over I felt so wronged and so violated. How can my country send me off? I was in Iraq for two months. I was in Afghanistan and other Countries. How can they send you off into harm's way and not protect your rights back at home? Your child custody rights.

Merry Lucero:
Carlson has resolved to let go of his anger about his case, And advocate for the custody rights of deployed members of the military.

Brad Carlson:
There's two things. One is informing soldiers, Airmen, sailors and marines that, hey, when you deploy you are not necessarily protected. Your child custody rights are not necessarily protected. And, two, trying to get some action on the federal level to get the law changed.

Larry Lemmons:
Joining me now to talk about this legislation and the custody rights of reservists is Marilyn Murphy, a Phoenix Attorney who represented Brad Carlson in his custody case. And what a -- what a sad story for Mr. Carlson. That's so difficult.

Marilyn Murphy: It was extremely difficult Because he was working from Iraq, and Kuwait, and we had to do everything by email and fax.

Larry Lemmons:
You just said you didn't actually meet him in person until after it was all over.

Marilyn Murphy:
Exactly. When it was all over and I sent him on to an appeals attorney, he walked in my office for the first time. That was amazing.

Larry Lemmons:
Describe the law as it existed before house bill 2635.

Marilyn Murphy:
ok.

Larry Lemmons:
What did he go through in That regard?

Marilyn Murphy:
Actually, right now, we have Got a black and white law in I Think 48 of the 50 states. And the law says, once a child has lived for six months in a State that becomes the home State. And so all litigation has to take place there. And quite frankly it's a great Law because in the past, I have been litigating for 20 years, we Would have court cases going in Different states, and no judge Knew who was really in charge. However, there's this problem with people going overseas on Military duty, because often Their spouses will go back to Michigan or Alabama or wherever Where the family is supposedly For the deployment which is what Happened in this case. However, once they are gone six Months, you have lost your right to litigate here in Arizona. But the new law is going to say that any custody orders that we Have got are temporary until the Armed forces person returns and Then at that point, if they Choose to go into court and try To modify it or change it, the court retains jurisdiction. So that's really important. And in brad's particular case, What we have tried to do is say that in the new law, if a person is deployed, then, that stays or puts on hold that six-month rule. So that if they come back and there's a problem with the Marriage, they can go ahead and File here and not in a foreign State.

Larry Lemmons:
So, well, but his wife then went to Luxembourg.

Marilyn Murphy:
Right.

Larry Lemmons:
How would that have stopped the Luxembourg authorities from doing what they are doing?

Marilyn Murphy:
When I say foreign state I am talking about United States. We call foreign countries actually technically foreign states also.

Larry Lemmons:
Right.

Marilyn Murphy:
And with Brad's particular Case, in fact, I had contacted The state department, and they said if I could just get a temporary order we could then serve it in Luxembourg and Luxembourg would recognize it. We were kind of halfway there. But unfortunately, we couldn't get a temporary order here because of the six-month rule. And so on that point we failed and he had to litigate in Luxembourg.

Larry Lemmons:
How difficult was that in Terms of dealing with their Authorities?

Marilyn Murphy:
Right.

Larry Lemmons:
Dealing for you as his Attorney?

Marilyn Murphy:
well, of course, you get Wonderful cooperation from Attorneys in other countries because the collegial. But --

Larry Lemmons:
Comes with the job.

Marilyn Murphy:
We try to be. And I did line up an attorney For him in Luxembourg but he had to travel there. He had to incur the expense, of Course, of attorneys in two Countries at that point. Ultimately, in the United States, we depend on the common law and I am sure you remember that from high school.

Larry Lemmons: Yeah.

Marilyn Murphy:
You have heard all that. But in Europe, they use the Napoleonic code, when napoleon controlled all of Europe. It's interpreted by Luxembourg gives the mother all the rights so he went in behind the eight ball so to speak. That's why he's got such limited visitation. Has nothing to do with the merits of the case or his fitness as a father. It's simply that that's the law in Luxembourg.

Larry Lemmons:
We only have about 30 seconds. Is there anything he can do subsequent to this law? Is there anything that's possible for him in this particular case?

Marilyn Murphy:
In his particular case, technically no. But there's always hope. And who knows. He may be able to work with his Ex-wife now that the dust has settled.

Larry Lemmons:
Thank you so much, Marilyn Murphy, for joining us and clarifying all of that.

Marilyn Murphy:
Ok.

Larry Lemmons:
It's Tuesday evening so here on Horizon, we bring you another Arizona story. Only one politician in the history of Arizona was a United States senator, a governor, and a chief justice of the Arizona Supreme court. Ernest McFarland's life was a rollercoaster. Victory, defeat, and victory. Veterans who gain their college educations through the G.I. bill have McFarland to thank. Tonight's Arizona story, if travel to Florence with videographer Richard Torruellas to learn more about Mac.

Ernest McFarland:
The American people look to their leaders in congress for bold and far reaching initiative.

Larry Lemmons:
In Pinal county, the town of Florence claims the oldest standing courthouse in Arizona. It survived many incarnations but today, it's the home of the McFarland state historic park named to honor its former owner and perhaps Arizona's most important statesman, Ernest McFarland.

Christopher DeMille:
He was governor and signed a Bill into effect making state Parks.

Larry Lemmons:
McFarland achieved a unique place in history by representing Arizona in the United States Senate, by serving as its governor, and by presiding as The chief justice of the Arizona Supreme Court.

Ernest McFarland:
Our nation was founded in a Spirit of self-sacrifice. On hard work, on overcoming insurmountable obstacles.

Larry Lemmons:
Ernest McFarland was raised in Oklahoma. He joined the navy during World War I but became ill with a lung Infection. Like many, that led him to the Dryer Arizona climate. Eventually he studied law at Stanford and returned to Arizona Where he set up a practice and later served as judge of the Superior court of Pinal county.

Jack August:
He's kind of an uncommon Common man. He had a kind of a plain, plain way of speaking, homespun, someone called him a homespun Ernie.

Larry Lemmons:
As a boy in Florence, John Swearingin met Mac while eavesdropping on a party.

John Swearingin:
We were sitting and spying on All that was going on down below And when out of there came a big guy and he walked right below us and walked up, hello, boys, he Said. You came to join our party? And that was Mac. Because he was like that. He wanted everybody to be happy.

Larry Lemmons:
But McFarland's life would be touched by tragedy. His first wife Claire died after enduring the consecutive deaths of their three young children. This was one of many losses that Mac would endure. But it was also one of many indications that he would never quit. McFarland later met and married His second wife Edna. She and their daughter Jewel were with him when he won his first senate race in 1940.

Jack August:
He got grass roots support. He was a very, very good grass Roots politician in the era Before television. He worked hard at everything he Did. Even senator Hayden loved Working with him and just said The guy was indefatigable.

Larry Lemmons:
Senator McFarland was also a man of the times. With the Second World War raging He led the call for an act that forced thousands of Americans into camps, simply because they were of Japanese descent. At war's end McFarland came to the aid of Americans returning from the fight by working to create the G.I. bill.

John Swearingin:
The G.I. bill probably was the one thing that affected more people. In fact, I even got a loan to Build my first house.

Jewell Lewis:
And since the G.I. bill of Rights was used so extensively, I think it brought a new middle Class to our country. Because we have, I have had many doctors say, well, I would never have been a doctor if it hadn't been for your father. And then I hear lots of people say that, well, we would never have owned a home.

Delbert Lewis:
And everybody was educational Conscious, and industry got started. They had a source, a resource pool of young men and women that were trained, educated in all endeavors. And gave us the base to expand to greater things in the sciences and the arts and you name it, and it just caused the growth to sky rocket.

Larry Lemmons:
Part of that growth contributed to the emergence of a new kind of voter. While McFarland and Hayden worked hard to bring federal dollars for infrastructure into the state Arizona was attracting private industry and with it More of the pro-business Anti-labor sentiment. Nevertheless, McFarland was reelected to the senate in 1946 and was elected majority leader. He was recognized as a senator who could bring differing parties together. By 1952, perhaps overly confident in his position, tied to president Truman and representing big government, he was upset in his reelection bid by Barry Goldwater, who Represented the new Phoenix business ideal.

Jack August:
I think Ernest McFarland was an unrepentant new dealer and maybe that unconsciously Goldwater tapped into that kind of unconscious feeling and he was able to offer something new, something fresh, something truly Arizonan.

Larry Lemmons:
Unwilling to throw in the towel, McFarland absorbed that loss and turned it into a successful run for governor in 1954 and 1956.

Jack August:
He still had the public service bug or what do they say about politician's campaign? The only thing that's going to cure them is embalming fluid.

John Swearingin:
I talk about him patting everybody on the back, shaking hands with everybody. He shook hands with everybody he met wherever he went. I really thought when we have His funeral, Mac will be lying in his casket shaking hands with people as they go by.

Larry Lemmons:
It was during his tenure as Governor that Mac in an unprecedented move argued before the United States Supreme Court in what would become the longest Supreme Court case in American history, Arizona vs. California. It would ultimately result in the Colorado basin project act of 1968.

Jack August:
But McFarland committed his, His presentation before the Supreme Court to memory. And one of the things did, he was up all night writing notes and throwing them in the garbage. Archivists would just blanch at that but he threw his notes away But he went in before the Supreme Court, argued beautifully. Arizona won its motion.

Larry Lemmons:
McFarland would make an Unsuccessful bid to unseat Goldwater in 1958 but ever persevering was elected to the Arizona Supreme Court in 1964, Becoming chief justice. On way he would also take advantage of his faith in the technological promise of his day by opening Phoenix television KTVK. Mac died in 1984. In his day, he was an influential power broker and businessman who never let defeat overwhelm him. Yet he will also be remembered for his down to earth style and his respect for the common person.

John Swearingin:
People were overawed by this man. In Florence, why, he insisted he was Mac. He was not some senator or something like that. And he didn't want to be dealt with in that manner. He simply was the man who wanted the world to be better.

Larry Lemmons:
We will be featuring Arizona Stories segments each Tuesday night here on Horizon. And starting June 12, you can see the new series of the half hour program "Arizona Stories" Every Tuesday night at 7:30.

David Majure:
We see and hear the war Stories almost every day. American soldiers serving in Afghanistan and Iraq. But what happens when the stories turn tragic and soldiers Are send home with an injury or Illness? We will take a look at the challenges of caring for injured war veterans Wednesday at 7:00 On Horizon at 7:00.

Larry Lemmons:
Also be sure to join us on Thursday. We will continue Arizona Military affairs with a look at controversy surrounding the Arizona veteran home. Friday the journalist roundtable. Thanks for joining us this Tuesday. I'm Larry Lemmons. Good night.
In this segment:
Lawrence Wise:Executive Director, Arizona ESGR Committee;Marilyn Murphy:Attorney;
SPOTLIGHT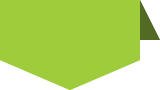 STAY in touch
with
azpbs.
org
!
Subscribe to Arizona PBS Newsletters: