County island areas in the town of Gilbert have been at the center of controversy regarding the fire coverage. A bill that allows non-touching county islands to form fire districts was recently passed by the legislature and allowed by the Governor to go into law without her signature. The law would require the surrounding municipality to provide fire and emergency services for a fee if the district doesn't have a private provider or a service agreement.
Transcript:
>> Matthew Whitaker:
Tonight on Horizon, fire coverage for county island areas in the town of Gilbert has been at the center of controversy lately. A new law allows island residents to form fire districts to provide fire and emergency services for a fee. Plus three brothers of the Riordan family came to Flagstaff, Arizona, in the 1880's to explore business opportunities and wound up helping build a community. Those stories, next on Horizon.

>> Announcer:
Horizon is made possible by contributions from the friends of Eight, members of your Arizona PBS station. Thank you.

>> Matthew Whitaker:
Good evening, I'm Matthew Whitaker. Welcome to Horizon. We all want to be assured that should a fire or other emergency occur at our homes, the fire department or other emergency service provider will respond. But it is not always so for the emergency services in some areas of county land, surrounded by land belonging to municipality called county islands. The residents of those county islands are sometimes able to contract for those emergency services, but not always. Residents of county islands near the town of Gilbert are at the center of that burning controversy. Merry Lucero reports.

>> Merry Lucero:
The charred remnants of a home and personal belongings are all that remain where a family of three once lived at the Loop 202 and Higley Road. The fire burned recently in a county island area surrounded by the town of Gilbert. The Gilbert Fire Department responded, but because there was No immediate danger to people, Firefighters waited for rural Metro fire to arrive. But Rural Metro recently relocated their station out of the immediate area. By the time they got there, the fire was much larger.

>> Joan Pierskalla:
Now the fire has spread. Now there are propane tanks. But they could have stopped it from getting that bad. Those people's personal possessions were in there. It's their home.

>> Merry Lucero:
Town officials say the fire was unfortunate but that is the procedure for unincorporated areas.

>> Joan Pierskalla:
I was more disturbed that the town's policy is they will respond if there's a chance a life is in danger, and I believe the fire chief is the one that was quoted that they inadvertently went there only because they weren't sure. Now I see that's a problem, when a fire system is set up and they don't know whose county and whose town and there's discussions should we respond, should we not.

>> Merry Lucero:
Joan Pierskalla is a county island resident nearby. She and her neighbors enjoy a rural type of lifestyle in the midst of new subdivisions and developments.

>> Joan Pierskalla:
The space is something, I mean, I cherish. This is my retreat when I get home at the end of the day. It's a lot of work and it's worth every minute. The people that live in these neighborhoods really appreciate The hard work that goes into it.

>> Merry Lucero:

It is a 30-year-old neighborhood. She has had this property since 1993, but more recently her home has also been a center of Stress.

>> Joan Pierskalla:
When I moved here it was the happiest year of my life. The last two years have been -- I'm 51 years old and I can say the last two years have been a consistent -- where you have things that happen but then, you know, it's a day or a week. The last two years have been the worst two years of my entire Life. The day the town twice now has turned us down for an annexation agreement, and is using the fire issue as a ploy.

>> Merry Lucero:
To get fire service from Gilbert, the county islanders must sign an annexation agreement with the town. But she worries if they are property is annexed, will she and her neighbors lose control of their lot size, animal property zoning, and the safety of their street?

>> Joan Pierskalla:
If our yards get smaller will our restrictions get smaller? I just wanted to keep my grandfathered rights, horse property has always been grandfathered. Once we're annexed it will be conditional and a town official told me if you don't have horses when it's annexed the town will make the decision whether the property can remain as such. We did -- now, with he need fire service, but now we have the town design the road so all the traffic was dumping on to our road. It's a great cut through to avoid intersections that everybody in the valley loves to document problem was we have children standing out on that road. The county came up to visit us and see the problem, while they were there, somebody went off the road and almost took down the mailbox.

>> Merry Lucero:
On the fire issue, state lawmakers stepped up this session with a resolution, a controversial bill that allows non-touching county islands to form fire district sews they can ask the surrounding municipality to provide fire and emergency services, for a fee. The governor allowed the legislation to go into law without her signature.

>> Gov. Janet Napolitano:
That was a tough one, and I'll tell you why, because there was nobody who had the upper hand in terms of the high ground on that. To me the city of Gilbert had not acted responsibly over the last year, they should have been able to work out an agreement for fire coverage for islands within the city of Gilbert. Every other city in Maricopa County worked out those agreements. Gilbert was alone. But there wasn't a bill there. The county was not stepping up to the plate. And then I had other mayors calling me saying they didn't -- they were already providing coverage, just didn't want to be told to do that. Well, in the end, I said look. What we need to do is make sure that there is interim public safety fire protection and coverage for the county islands, primarily in Gilbert, until a fire district is created. I also had assurances from the county that they would pass a resolution to underwrite the liability for that and the payment for that. So in fact today this afternoon they unanimously passed that resolution. So Gilbert's got to provide the fire coverage, the county's going to back them up, a fire district ultimately will be created. It was not the best way to legislate. That probably never should have arrived at my desk. That should have been worked out between the city and county last year. So I'm disappointed in both entities but I think at least temporarily the problem is solved.

>> Merry Lucero:
Ones the legislative session ends, the county islanders must wade 90 days through a long hot summer before they can form a fire district and ask the town of Gilbert to contract with them for fire and emergency services. Until then, residents hope their homes stay safe.

>> Joan Pierskalla:
So let us have some fire service. Let us pay for it and let us have our lives.

>> Matthew Whitaker:
Joining me now with more on county island fire coverage is Fulton Brock, Chairman of the Maricopa County Board of Supervisors and Steve Berman, Mayor of the Town of Gilbert. Thanks for joining us on Horizon. This is obviously an emotional and tense and contentious issue, Mayor, can you tell us was the fire department merely just following policy in their response to or how they handled the fire a few weeks ago?

>> Mayor Steve Berman:
Absolutely. The Rural Metro held itself out as being willing to respond to fires in the county islands so they were supposed to be the first responders. The reason we went there in the first place, the call came in on a cell phone and the people assured us they were Gilbert residents. We went there, it was not a Gilbert residence. Our firefighters did the responsible thing, they went and did a life check, make sure there's nobody inside. Which was dangerous, because the fact is this was -- there were explosion's going off inside the trailer. There was downed power lines, unsafe, it was a dangerous situation for firefighters but they went through despite that to make sure nobody was in there, and left and waited for Rural Metro to respond as Rural Metro said they were going to.

>> Matthew Whitaker:
Okay, Supervisor Brock, question about interim solution, you know, the county stepped in with the interim solution. What will the county do if there is an emergency? How will they respond?

>> Supervisor Fulton Brock:
Well, the county is there says a backstop because the cities can provide the quickest response. Our agreement basically said that for approximately 180 days we would be there as a financial supporter of the cities to allow them to be reimbursed should there be a response from the cities. There are 25 cities within Maricopa County. They can respond much faster than a unit of Rural Metro that is, you know, much farther out in their dispatch responses.

>> Matthew Whitaker:
Okay. Mayor, what are your thoughts on the legislation talked about in the piece before our interview?

>> Mayor Steve Berman:
Well, the legislation's bad legislation. The simple fact is the people in the county islands have always had access to fire service. It's always been available to them. They lost fire service to begin with because they didn't pay their bills. Only 47% were paying their bills in county islands. That's why they canceled the service two years ago. When they lost their service, the town of Gilbert, the only town that did this, despite cheap shots from the governor, we offered to let people annex into our town and we offered to take in everybody. They said they would only take certain parts. We'd take everybody and agree to waive costs and fees associated with annexation, basically a free annexation into the town of Gilbert. So the legislation is just it's giving people more choices than I'm not sure anybody's entitled told unlimited choices but the fire service has always been available to them. The easy, simple answer is to annex because the people will get the same fire service we all get. Everybody else in town is a town citizen. That's why they get the fire service.

>> Fulton Brock: Well, one of the things that we feel very strongly about is of course that everybody, whether they're a city or county resident, has access to emergency services, and the problem that I have and I've had this dialogue with the mayor before, is that what if you get a parent who refuses to annex but yet their child or a neighbor's child comes over, is electrocuted, bitten by a poisonous snake or floating in the swimming pool or pond, do we stop the emergency services people at the county island border? And the answer is no, we can't do that. We have to respond.

>> Matthew Whitaker:
Ok. What about mutual aid agreements? Why can't those be arranges for these areas?

>> Fulton Brock:
I'll let the Mayor respond.

>> Mayor Steve Berman:
Be glad to answer that one. The operative word mutual aid is mutual, and so we do have mutual aid agreements with other cities to provide true mutual aid but Rural Metro hasn't done that. So they don't want to put out our fires and want us to put out theirs.

>> Fulton Brock:
Ok. Let me respond. As far as Rural Metro informed us, Gilbert is the only city that doesn't have a mutual aid agreement. There's again 25 cities and towns in Maricopa County, and we believe that every citizen, whether they're county island resident or they live within one of those 25 city boundaries should have access to the closest professional unit and the firefighters professional firefighters basically feel the same way.

>> Mayor Steve Berman:
I'd like to respond to that. First of all, I agree that citizens should have access to service. But let's talk about whose citizens they are. The people we're talking about are not citizens of Gilbert. They're citizens of Maricopa County. They don't pay property tax to Gilbert 2000 Maricopa County. Their state highway funds from gas tax doesn't go to Gilbert. It goes to Maricopa County. The state revenue funds don't go to Gilbert but Maricopa County. So the fact that they don't vote for me, they vote for the county board of supervisors. They're not our citizens. The county supervisors have responsibility to provide for the people they collect taxes from.

>> Fulton Brock:
There's three things wrong with that argument. First, the county is not permitted by statute to have a fire department. The second, we're not talking about politics. We're talking about lives, and if an adult refuses to annex and we hope they will annex, if they refuse to annex, we think that every municipality should have the responsibility as do professional firefighters, to go in and save lives and rescue people that have emergency needs.

>> Mayor Steve Brock:
Let's go back, we're talking about firefighters union in phoenix that's had their pension funds held hostage by the state legislature. That's why they agreed to support the bill. But the guys I talk with are absolutely not in support of this bill.

>> Matthew Whitaker:
Something I want to ask you, Mayor.

>> Fulton Brock:
It's not a matter of --

>> Matthew Whitaker:
I want to ask you, were you suggesting that the citizens of Maricopa county as you put it that aren't citizens of Gilbert, are you suggesting they're anticipating or wanting a free ride? I mean, how were --

>> Mayor Steve Berman:
They get -- exactly. I mean, what I'm saying is they pay their taxes to Maricopa County. Maricopa County should provide the things that they need. That's their governing body.

>> Fulton Brock:
We're not authorized to do that. We're prohibited from doing that.

>> Mayor Steve Berman:
But the laws have been changed, currently the governor just agreed to a law to force the people -- the same - they have the authority to do two things to solve the problem. Either grant Maricopa County the authority to create a fire department. In my conversations with the supervisors nobody's crazy about that. Or two, simply change the law that sews if you're surrounded on three or four sides by city you're automatically annexed.

>> Fulton Brock:
But mayor, we've talked about this before. Even if the county had the right to form their own fire department, we couldn't respond at the same speed that your city professionals could because of the size. We're bigger than nine states in the union, the third largest county in the country. Same is true with the county sheriff. We can't get there as fast as your city policemen can. There's a felony.

>> Mayor Steve Berman:
That's a choice the people who live there had to make. If they want town services, from time in memorial, people have come together in villages, cities, and towns to pool their resources to buy services that they can't provide for themselves individually. And we have people that live adjacent to the town of Gilbert who want the services provided by the town without contributing to the cost across the board. And the county island people use a lot more than just our fire service. They use services across the board we're not compensated for.

>> Fulton Brock:
But they're willing to pay for those services and you set the fees. What the governor by not signing the bill allowed to occur is that the cities would be reimburse at the rates that you set. You charge a super premium for anyone who doesn't subscribe, and that will back you up and reimburse your city for responding to that emergency call.

>> Mayor Steve Berman: If you want us to provide service to county islands, I've said since day one there's three things we have to have, otherwise I won't send them in voluntarily, have you to force me. One, the county's responsibility to build roads. You built beautiful roads in Sun City. In Gilbert they're despicable. I can't get my fire engines on a lot of those roads.

>> Fulton Brock: I don't agree with that.

>> Mayor Steve Berman: The fire department was.

>> Matthew Whitaker: There's a couple of questions we want to get to before we wrap this up. Perhaps we can come back to that. To what degree are code violations a concern here?

>> Mayor Steve Berman:
Huge concern in Gilbert. The place on fire, it's vastly out of code compliance, Maricopa County has 12 code compliance options. Gilbert has 10, just for our town. They had the codes as Supervisor Brock tells you, they're stretched thin, not enforcing their codes and that's one thing they're counting on, if they become part of Gilbert, the things they're doing are illegal, we will enforce the code.

>> Fulton Brock:
But the difference is not as exaggerated as the mayor lets on because our codes are similar. The county's codes are pretty similar and again it comes back to time of response. With respect to the fire that occurred three weeks ago, Rural Metro led us to believe that if the city had responded with their water cannon across even stayed in the city of Gilbert that the fire would not have spread and wouldn't have been as spectacular as it turned out to be.

>> Matthew Whitaker:
Ok. We just have about a minute left. I want to ask you supervisor Brock, there have some residents who say the residential roads are used as a cut through, you heard this in the intro, a cut through on their land and people are speeding through their land to get to other areas. How do you respond to that?

>> Fulton Brock:
Well, the Mayor said that, you know, he'd like the roads to be in the same condition, the same width and pavement as the city roads. That's not a very practical thing. The good news is at least in Gilbert, and this applies statewide, at least in Gilbert the county roads are flat. There's very few cattle guards or concrete culverts. We think that either the city or rural metro unit could respond without any difficulty at all in the county island.

>> Matthew Whitaker:
Ok. Alright, would you like to respond?

>> Mayor Steve Berman:
Our fire department disagrees entirely. Our fire chief told me the problem with the roads in the county islands and they've been there. If you go through Gilbert, you'll find three lanes to one lane to three lanes again and the one lane is a county island. We have gone in there --

>> Fulton Brock:
They're flat and easily -- easy to transgress.

>> Mayor Steve Berman:
When you go high speed from three to one lane, it's dangerous. And the county has not provided the responsibility for proper roads. We need enforcement of fire codes and fire hydrants if you want us to put out fires in the county island.

>> Matthew Whitaker:
With that note, you know, there's a summit on the issue on the 18th. What do you expect from that summit?

>> Fulton Brock:
Thank you. Maricopa County has invited cities in east valley and fire districts, Gila River, Apache Junction, and the Sun River fire district to come together for a summit to talk about reimbursement and response. We think it's a positive step.

>> Mayor Steve Berman:
Ok. We're not going to settle all these issues tonight obviously but we thank you both for joining us on horizon. Thank you very much.

>> Fulton Brock:
Thanks, Matthew.

>>> Matthew Whitaker:
The Riordan brothers were prominent flagstaff business men who developed a successful logging business' in tonight's Arizona stories we look at how their building efforts to essential to the development of Flagstaff and Northern Arizona.

>> Announcer:
Flagstaff, Arizona, a vibrant, eclectic community of about 50,000, with millions of tourists passing through each year. And nearly 100 trains a day. Before the very first train arrived, things were quite different. The valley that was to become flagstaff transformed from untouched forests and meadows to a railroad construction camp, to a booming mill town. This is the story of three brothers who came to northern Arizona seeking opportunity and ended up helping to build a community.

>> Announcer:
With construction of the Santa Fe railroad line through northern Arizona under way in 1880's, Chicago businessman A. Arye speculated that rough and tumble Flagstaff could sustain an ongoing lumber operation. It was, after all, situated in the middle of the largest Ponderosa Pine forest in the world.

>> Park Ranger:
He said that if the railroad was the father of this community, then the lumber company was the mother, because the lumber company is what provided the jobs here. It's why the town was established in this location and it was the main economic engine in this community for well over 50 years.

>> Announcer:
Ayre hired Chicago native Dennis Matt Riordan in 1884 as manager of day-to-day operations. Riordan arrived with wife Celene and children and quickly realizing his good fortune he convinced half brothers mike and Tim to move from Chicago to help him manage the mill. Matt purchased the Ayre lumber mill outright in 1887, sealing the deal with little more than a handshake. The Riordan-owned Arizona lumber and timber company emerged.

>> Park Ranger:
There were other lumber companies here in town later. But the Riordan company was the biggest one in town and they provided most of the jobs. So at any given time, two thirds or so of the people who live here work at that lumber company.

>> Announcer:
The life was more than just work for the two younger Riordan brothers. With bright professional prospects ahead, the men seized yet another more personal opportunity.

>> Mary T. Riordan:
My grandmother Riordan and her sisters were first cousins of the Babbitt young men. When the Babbitts came to flagstaff, the Metz girls came to visit them, and at that time they met the Riordans. And two of them married the Riordans. Timothy married Carolyn Metz and Michael married Elizabeth Metz.

>> Announcer:
Like most young couples in a new town, the Riordans set about making Flagstaff home.

>> Park Ranger:
The Riordans are middle class people, so they wanted to have things here in Flagstaff that would benefit themselves and other people like them. They wanted to make this a stable place, so they cared about the economy of the town.

>> Announcer:
The Riordans volunteered their time and resources to countless community building endeavors. Starting a company hospital that served the lumber mill and the town. Bringing electricity to Flagstaff, development of a community hotel known today as the Monti Vista. Construction of three catholic churches, and aiding the establishment of some of the most important scientific and educational institutions in the community, including Northern Arizona University, Lowell Observatory, and the Fort Valley Experimental Forest Station. Perhaps the most precious contribution of the Riordan family was something that sustains Flagstaff to this day.

>> Announcer:
Tim Riordan had an idea that we could put in a reservoir south of town in a little valley. He had the company purchase the land and put in a test dam in 1903. The lake was named after his oldest daughter Lake Mary and today we still get one third of our annual water from that lake. He considered it the greatest accomplishment of his life because of the legacy of water provided for our community.

>> Announcer:
Mack Riordan left the lumber business in 1897, selling out to his brothers. With business booming in 1903, the town coming into its own, and the Arizona territory looking towards statehood, things on the Riordan home front took an interesting turn. The brothers commissioned architect Charles E. Whittlesee, designing El Tovar total at the Grand Canyon at the time, to build their family home.

>> Announcer:
Designed as some say the biggest duplex in town, a family home, altogether 13,000 square feet. Each house is about 6,000 square feet. The room in the middle that joins them together.

>> Mary T. Riordan:
Well, I didn't grow up in the house of course, but I spent most of my life visiting in the house. We used to have Christmas at the house when I was a little girl. And as I grew older I came to the house in the summertime and spent summers often. And played with my cousins.

>> Announcer:
Throughout the remainder of their lives, the Riordan brothers worked hard, traveled the world, and enjoyed close-knit family life. The mill stayed in the family until Tim sold it in 1933, just three years after Michael's death. Some of their children stayed in the area, life led others to far away places. In the 1980's, the extended Riordan family made yet another gift to flagstaff, the community that Matt, Tim, and Michael were so proud to build.

>> Park Ranger:
The houses came as gifts from the second generation to be used as a museum by Arizona state parks, so today we have an opportunity to tell the story not just of the Riordan family but of Flagstaff and the style of architecture too. When they first moved into this giant house, Michael wrote a letter to his sister and said they'd already figured out the important things in life weren't the kind of window coverings you had and that these new houses, while they enjoyed them, really only gave them more room to stretch in. It was more for him about family, friendship, and about community. And that's the legacy left here in Flagstaff and is why people here in town who are grandchildren of their employees walk around and tell nice stories about the Riordans 100 years later. And that's to my mind really what the Riordans are about.

>> Matthew Whitaker:
Thank you for joining us on this Tuesday evening. I'm Matthew Whitaker. Good night.

In this segment:
Fulton Brock:Chairman, Maricopa County Board of Supervisors ;Steve Berman:Mayor of Gilbert;
SPOTLIGHT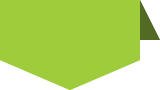 STAY in touch
with
azpbs.
org
!
Subscribe to Arizona PBS Newsletters: