Local First Arizona/Arizona Chain Reaction is a nonprofit organization that encourages Arizona consumers to shop at locally owned, independent businesses. They say when doing so, 45 cents of every dollar stays in state — versus only 13 cents of every dollar spent at a national chain. They are asking Arizonans to support Arizona-based businesses during "Independents Week," July 2 through July 8. Kimber Lanning, executive director of Local First Arizona, joins the studio discussion.
Transcript:
>>Richard Ruelas:
Tonight on "Horizon" - Republican and Democratic presidential candidates addressed a non-partisan group in Florida. Plus, shopping at locally-owned independent businesses means more of every dollar stays in the state versus money spent at a national chain. And, crews building the Arizona canal in the 1880s created Arizona Falls. Now this piece of history is a place of beauty and power. Those stories next on "Horizon."

>>Announcer:
"Horizon" is made possible by contributions from the friends of Eight, members of your Arizona PBS station. Thank you.

>>Richard Ruelas:
Hello and welcome to "Horizon," I'm Richard Ruelas. The largest gathering of Hispanic politicians took place last week at Disney World in Orlando, Florida. Some 1,000 members of the National Association of Latino Elected and Appointed Officials (NALEO) met for conferences and a presidential debate. All major Republican and Democratic presidential candidates were invited to address the non-partisan group. Seven Democrats and one Republican took NALEO up on the offer. First up, the Democratic candidates.

>> Speaker:
Let me introduce you to the person who will get us out of the war in Iraq.

>> Yeah! [ crowd applause ]

>>Announcer:
The person who will bring healthcare to every American and the person who will bring peace and prosperity to the country and integrity and confidence. The Senator from New York, Hillary Clinton.

>>Hillary Clinton:
Thank you so much. [ crowd cheers and applauds]

>>Announcer:
He is now in his second term as the governor of New Mexico - Bill Richardson [ crowd applause ]

>> Bill Richardson:
Thank you.

>>Arturo Vargas:
Each candidate will be asked a minimum of four questions on the following topics: the war in Iraq, education, healthcare and immigration.

>>Hillary Clinton:
I was disappointed that we were unable to move comprehensive immigration reform forward. Of course, there were problems with the bill, we all know that. It is not a bill that any of us would have written if we were writing it all on our own. But the considered judgment of many of us was that we wanted the debate to continue. We wanted there to be an effort not only to pass the Senate but then to go to the House, so we could try to come up with a fair workable compromise.

>>Announcer:
The honorable Mary Rose Wilcox, Maricopa County Supervisor and past chairwoman of the NALEO educational fund.

>>Mary Rose Wilcox:
How does your plan address the need for increased diversity in healthcare, particularly the need for more Latino physicians?

>>Dennis Kucinich:
Understanding, first of all, your point is well taken about the lack of opportunities in the healthcare profession, but also about the lack of access for those of Hispanic, Latino descent to healthcare, period. And so what I stand for is this: I am the co-author of a bill to create a national healthcare plan called Medicare For All and it means that we recognize that we are already paying for universal standard of care. We are just not getting it. My plan means the end of healthcare for profit. We all know and everyone here knows that health insurance companies make money not providing healthcare.

>>John Edwards:
Thank you to all of you and to NALEO for having us. We are all proud to be here with you. First, let me speak about Iraq. If I were president today, I would draw 40,000 to 50,000 troops out of Iraq, out of the north and south and engage the Sunni and Shia leadership into trying to reach some political solution in Iraq, which is the only way there will ever be stability in Iraq. Also, engage other countries in the region, specifically the Iranians and Syrians into helping provide stability in Iraq because both those countries have a serious interest in seeing a stable Iraq.

>>Barack Obama:
I'm deeply disappointed about what happened last week. I'm disappointed not only because the bill didn't pass, I'll confess there are some elements of it that I did not like. I did not like the guest worker program that would not provide the opportunity for guest workers over the long term to become citizens of the United States. I didn't like the changes in the family reunification process that so many immigrants have depended on in the past. But I supported it and voted for it because I wanted the process to continue. What I was most disturbed about was an ugly undertone that crept into the debate this year that was seemingly absent last year.

>>Joe Biden:
Al-Qaeda in Iraq has become a Bush-fulfilling prophecy. It did not exist prior to Bush waging this unnecessary war against Iraq. Case in point, look at what's happened here in the London bombing attempt, the two car bombs that were placed that thank god did not explode. Look what's happened in all the other places around the world. Does anybody think if we were out of Iraq that kind of activity would stop? It is a ridiculous assertion for the president to say that unless we fight them in Baghdad we would have to fight them in Boston. What we need to do is provide for protection at home.

>>Sen. Steve Gallardo:
What is your vision for a post U.S. withdrawal from Iraq? What would you do as president to help stabilize the region? And how would you work to uphold the American standing throughout the world?

>>Christopher Dodd:
I would make a very strong case and have over the months that we are less secure today and more vulnerable and more isolated than at any time in the recent past history in our country. I believe that to be the case because we fail to understand, our leadership has, the president has, that there is no military solution in Iraq. This is a raging civil war in that country and there is no treasury deep enough or army big enough that is going to solve the problem of sorting out the civil war. There are methods and tools available that we have neglected over the last six years. We have treated state craft and diplomacy as if it were a gift to our opposition - a sign of weakness here.

>>Bill Richardson:
Congress failed to pass an Immigration Act and they must return. But it was a bad bill. What I objected to is they stopped working. As president, I will not militarize the border. The first thing that will go down when I'm president is this wall that this Congress wants to build. And we have to have enhanced border security. We have to have an earned legalization plan. We also have to talk to Mexico and say, 'Mexico, let's work together to create jobs on your side of the border.' We have to have employer sanctions. But we also must recognize that in this nation it is important to know that immigration has been historically a very positive element.

>>Richard Ruelas:
The only major Republican candidate who accepted NALEO's invitation to address the group was Congressman Duncan Hunter of California.

>>Duncan Hunter:
We need to build the border fence. We need to complete it, all 854 miles and let me tell you why. A few years ago before I built the first 14 miles of fence between San Diego and Tijuana, Mexico, that area was a no man's land and you had armed gangs, many of them with machine guns that roamed that hill area between San Diego and Tijuana. You had an average of 10 murders a year. The people that came across illegally would be accosted by the gangs and they would rob them, sometimes abuse the women, and sometimes murder them and when we built the double border fence we put those gangs out of business. We reduced the murder rate from 10 a year to zero and we reduced the smuggling of narcotics and people by more than 90 percent.

>>Richard Ruelas:
Local First Arizona Chain Reaction is a nonprofit organization that encourages Arizona consumers to spend their hard-earned dollars at locally-owned independent businesses. They say when doing so, 45 cents of every dollar stays in state, versus only 13 cents of every dollar spent at a national chain. This week, they are asking Arizonans to support Arizona-based businesses during "Independents Week." In a moment, we will talk more about that and tell you how to get a discount at participating businesses. First, Merry Lucero gives us a read on one local independent business.

>>Merry Lucero:
You can easily spend a good part of your day at Changing Hands book store in Tempe. There are gifts, toys an entrance to the Wildflower Bakery right through the store and, of course, lots and lots of books. Changing Hands is a locally-owned independent business that began more than 30 years ago with an idea and $500.

>>Gayle Shanks:
Very humble beginnings. Very tiny space and we really grew organically over the years. We moved from our little location across Mill Avenue to the one at 414 Mill Avenue, which is the one that a lot of people still remember and are still pining for. But even in that space, we grew to the boundaries.

>>Merry Lucero:
They eventually grew beyond their store boundaries in downtown Tempe. Co-owner Gayle Shanks says Changing Hands no longer worked when chains sprouted on Mill Avenue.

>>Gayle Shanks:
I think we would have been happy staying on Mill Avenue had it not changed the flavor there. I think the community just changed and it stopped really feeling like our community and it felt like the developers had kind of taken over and were making it into something that we were no longer comfortable with. We've always wanted to be a community-based book store that was serving the community that we lived in and supported.

>> Merry Lucero:
Now, several miles southeast, Changing Hands continues to support the community, partnering with local charities and doing much more than selling books.

>>Cindy Dach:
Our mission first is the community, it is the community before profit. And, you know, doing the events that we do without a fee and having authors come in and not charge the public because we want to see the discussion happen there. We can say in the Valley we are unique because there are very few independent book stores here.

>>Merry Lucero:
Independent is the key to the Local First Arizona Chain Reaction campaign, which encourages Arizona consumers to shop at local independent businesses. Changing Hands is one of many local businesses part of the coalition. Its goal is to promote independent companies, keep more sales tax revenue here in Arizona and reinvest into the local economy.

>>Cindy Dach:
We give an incredible amount of dollars back to the community, whether it be gift certificates, supporting school programs, the discounts that we provide for teachers. We make book donations and we have a van where people can donate books. We make donations. Anybody who asks for a donation, we give back to the community. Also, when people spend money here they are paying for the buyers and book sellers who work here and the money is staying in the state and the tax dollars are better based here.

>>Gayle Shanks:
Local dollars spent by locals in their own community at independent businesses stay within the community. If you spend dollars in a big chain book store, the majority of those dollars go elsewhere. If you spend your dollars locally at a Changing Hands kind of book store, 62 to 70 percent of that dollar stays in the community. And it stays there because we hire local graphic designers, we hire local lawyers, we hire local accountants, we hire local janitors, we hire local staff people, we don't bring in managers from elsewhere in the country. So those dollars get recycled through our community in a really big way.

>>Merry Lucero:
And another thing Changing Hands offers that can't be found at a large chain store -- a unique taste of Arizona flavor.

>>Richard Ruelas:
Joining me now with more on supporting independent Arizona businesses is Kimber Lanning, executive director of Arizona Chain Reaction. Let's get right to the saving the money thing.

>> Kimber Lanning:
Sure.

>>Richard Ruelas:
It is Independents Week through the end of the week. What kind of discounts and how do people use the Golden Ticket to get the discounts?

>> Kimber Lanning:
If you visit our Web site at localfirstaz.com, we have a special running throughout the entire week based on a Willie Wonka style Golden Ticket. It's a coupon you can print out at home and take it to any participating businesses across the city. We have 35 businesses participating. It is a wide variety of restaurants and retailers and services, old favorites like Duck and Decanter and Don and Charlie's and Changing Hands book store and then some new ones. And if you have family there is discount admission to the zoo all week long, Kidstop, Pop The Soda Shop is a really fun visit. I don't know if you have been there. It's a great store.

>>Richard Ruelas:
What is the discount?

>>Kimber Lanning:
Twenty percent across the board - 20 percent at all participating businesses.

>>Richard Ruelas:
Wow! Pop The Soda Shop is great. You mentioned Cowboy Ciao.

>> Kimber Lanning:
Yup, Cowboy Ciao is a great one.

>>Richard Ruelas:
How long has Arizona Chain Reaction been around and you just started Local First Arizona, right?

>> Kimber Lanning:
Yes, Arizona Chain Reaction I founded about three-and-a-half or four years ago and that is really an advocacy organization. We do a lot of call to actions and a lot of work behind the scenes with the governments to try to get them to sort of stop corporate welfare and stop subsidizing national retailers to come here, using our taxpayer dollars. It is our firm belief that they would come here regardless, so we don't need to incentivize them. We are the fastest growing region so here they are. We are trying to level the playing field. We started Local First Arizona, which is a nonprofit organization, which is going to be the face of the organization as we work out into the public. It is a little more self-explanatory. We want the public to recognize it is not black and white and we are not anti-chain. We are just trying to encourage people to shop locally first.

>>Richard Ruelas:
I guess starting these groups was a slightly selfish motive because you own Stinkweeds records store in Tempe.

>>Kimber Lanning:
Right, I have been a local retailer all my life.

>>Richard Ruelas:
What barriers did you see in going up against the national chains or in operating your records store business?

>> Kimber Lanning:
Well, believe it or not, on the ground floor I have no problem. I have better customer service and I have a niche that you can find things in my store that you can't find at national retailers. The problem is my industry itself. They offer sweetheart deals to the national retailers which you and I have had this conversation for many years, I always laughed and thought at some point you will come back to me because you cannot break a new artist in a national retail setting. You can't have people come in and asking what is the greatest new thing, and you know, we have listening posts. People come to me because they want to find out what is new. And now with the deregulation of radio you literally can't find out what is new and the mass marketers won't be able to tell you either.

>>Richard Ruelas:
But there are disadvantages against chains - subsidies.

>> Kimber Lanning:
Absolutely. Subsidies are one of them. And the general mentality that it is better for them to get in more places at once because they can have fewer staff stock the Best Buys across the country, for example, than it takes to have staff to outreach to all the little stores.

>>Richard Ruelas:
Okay.

>> Kimber Lanning:
It's a short-sighted tactic in my opinion, but that is where it comes, it's cutting costs.

>>Richard Ruelas:
How many retailers are part of Arizona Chain Reaction?

>> Kimber Lanning:
We are near a thousand at this point when you count all the way down to the little tiny one person businesses all the way up to Bashas', which is our biggest employer.

>>Richard Ruelas:
And seems like they are all over the map as far as services. Piano teachers, carpet cleaners, businesses you wouldn't think would need the extra publicity, like Pizzeria Bianco, the Arizona Club, Alice Cooperstown. There's also a little bit of, because you were born and raised here...

>> Kimber Lanning:
I was.

>>Richard Ruelas:
What kind of Arizona pride does this bring?

>> Kimber Lanning:
That's just what I was going to say. They may not need the publicity but they are throwing their hat into the ring because they are proudly Arizona homegrown businesses. An example I always use, when I was in third grade we went on a field trip to Shamrock Farms and I remember we got an ice cream at the end of the field trip. So when I'm buying dairy products I know I'm going to buy Shamrock. But we have 400,000 people a year moving here and another 300 or so moving away. In that whirlwind capacity, a lot of people don't know. What really did it for me is hearing all the people who move here and live here and they're still talking about how great it was where they came from. Often people who come from San Francisco or Chicago is a big one. They will tell us how great it was there and they really connected with the businesses in those towns that they grew up in. So when they think about what makes a great city they will tell you it's the restaurants and walkable neighborhoods and all those things. And then they come to an environment like Phoenix and they forget about that and they don't seek out the local places and just seek out the national chains and wonder why they aren't connecting here. That was part of it, was building a database so people could find us.

>>Richard Ruelas:
And it's not just feel good stuff. You mentioned there was a recent study that backed up the economic impact of this.

>> Kimber Lanning:
A lot of the numbers that Gayle mentioned from Changing Hands but most recently a study done in San Francisco that showed that for every 10 percent of consumer spending we can shift towards local business we create 1,000 jobs. And for the same 10 percent conversely that shifted towards national chains we eliminate 1,000 jobs. It is ironic when the city governments are giving away money to businesses that will come here and export our wealth and eliminate jobs.

>>Richard Ruelas:
Especially when stuff is so good. Four Peaks, the Desert Botanical Garden, Memory Lane Records.

>> Kimber Lanning:
I'm proud of the roster that we have.

>>Richard Ruelas:
I'll see you at the local restaurants.

>> Kimber Lanning:
I hope so.

>>Richard Ruelas:
Thanks for joining us.

>> Kimber Lanning:
Thank you.

>>Richard Ruelas:
Back when the Arizona canal was first built, crews reached the area south of Camelback mountain and found a ridge of hard rock in their way. Instead of blasting it with dynamite, they let the water flow over it. Arizona Falls began as a cool escape from the heat in Phoenix that eventually came to be used in some very different ways. Producer Merry Lucero and videographer Richard Torruellas bring us tonight's Arizona story.

>>Merry Lucero:
The canals we depend on today were first designed to bring irrigation water to feed agricultural development. In the early 1880's, railroad excavator and entrepreneur William J. Murphy was hired to construct the canals. Murphy was dealing with funding issues, floods and raw desert.

>>Shelly Dudley:
He was doing excavation along land that hadn't been developed at all, hadn't been any type of farm and he had a point from the original Arizona dam to go all the way across to the Agua Fria and they had engineers out there staking in 1883 and they just had to go through whatever they came across.

>>Merry Lucero:
One thing they came across at what is now 56th Street and Indian School, a solid shelf of rock.

>>Shelly Dudley:
There was a big fall in the land. And there had been possibly some discussion about taking out the grade, but even as early as 1883-1884, when the Arizona Canal was being built, people saw the potential for hydropower so they left the fall in there.

>>Merry Lucero:
The hydropower would come, but first, the falls would take on a different role, a place of pure enjoyment.

>>Shelly Dudley:
There was nothing out there before. It would have been cactus and dried brush and here we have a great canal going across the northern part of the Salt River Valley and a spectacular fall and people ended up going out and having picnics.

>> Merry Lucero:
Murphy, who acquired land around the area, planted trees and grass around the falls.

>>Shelly Dudley:
People lived in a desert. There was agricultural farmland but they probably wanted to go to open spaces and what better place to pack up their buggy, take the family, have a picnic basket, and go to where the falls were.

>>Tom Jonas:
That would be an interesting time there. There were a lot of things that I can picture out in history but that one being so close to home right in town here, I could just imagine some of the things that went on.

>>Merry Lucero:
Tom Jonas is a local history buff. He has researched Arizona Falls and helps offer information about the place.

>>Tom Jonas:
The first thing I did was I looked on the Internet and I figured there has to be some information on the Internet and there wasn't. A little bit on the Salt River Project Web site. There was just not much out there. So I dug into it, did a lot of research and I figured, well, I'll put something on the Internet myself.

>>Merry Lucero:
But the falls had potential for more than a picnic spot.

>>Shelly Dudley:
Around 1900-1901, they petitioned the federal government to build power plants on the Arizona Canal. In 1902, the first hydropower plant electricity was delivered to the City of Phoenix.

>>Merry Lucero:
But in 1905, a huge flood took out that plant. And the federal government authorized what is now Salt River Project to take it over.

>>Shelly Dudley:
In 1910, the Salt River Valley Water Users Association, which is now part of Salt River Project, saw the potential in the Valley and signed a contract with the federal government to construct three hydropower plants in the Valley along three different canals. And one of them was the Arizona Falls.

>>Merry Lucero:
The new power plant was finished by 1913, providing electricity to farmers around the area. But the falls were now covered up.

>>Shelly Dudley:
It became a great massive concrete structure.

>>Merry Lucero:
And stayed that way until about 1950 when it was no longer a cost-effective power source. The plant was shut down. But the structure stayed for the next 50 years. Most valley residents had no idea what was under it.

>>Norma Steckenrider:
When we first came here, we moved in about 1986, and I used to walk the dogs up and down the road and it just was ugly, it wasn't pretty, I didn't even know there were falls there.

>>Merry Lucero:
But at the turn of this century, new renewable energy technology and some forward-thinking has brought the falls back to life. S.R.P., the City of Phoenix, the U.S. Bureau of Reclamation and the Phoenix Arts Commission have partnered to make Arizona Falls new again.

>>Tom Jonas:
It gives you the feeling of what the waterfall might have been like back then. You get the roar of the water falling and the idea of all of that and the mist and it just brings back what used to be there to some degree.

>>Shelly Dudley:
We recreated the feeling of the falls and yet have retained and are producing green and renewable energy. It is a marvelous blending of technology and a learning environment.

>>Merry Lucero:
All in a creative and natural public art setting and, once again, a good place for a picnic.

>>Richard Ruelas:
We will have "Arizona Stories" segments each Tuesday night here on "Horizon." And you can see the new series of the half-hour program "Arizona Stories" following "Horizon" tonight and every Tuesday night at 7:30 p.m. Tomorrow we will be off so Eight can bring you a Capitol Forth. We will be back Thursday with Governor Napolitano's monthly visit. For all of us here at "Horizon," have a good night.
In this segment:
Kimber Lanning:Executive Director, Arizona Chain Reaction;
SPOTLIGHT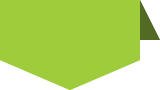 STAY in touch
with
azpbs.
org
!
Subscribe to Arizona PBS Newsletters: