A panel is working on a model to instruct ELLs in Arizona. Find out more about the model and how close the panel is to completing this project.
Transcript:
>>Steve Goldstein:
Tonight on "Horizon," how hot was it today? It was so hot we piled on to the Record of the number of days Reaching 110 degrees or more this summer in the valley. Educating English learners does cost more than teaching Kids who already speak English. We'll talk about a model being developed to educate English Learners to help the cost. All that is next on "horizon." Good evening I'm Steve Goldtsein. Welcome to "Horizon." Arizona senator John McCain Says his campaign finances are fine, and he can win the Republican nomination for President. McCain is in Phoenix today, and Talked with reporters. A Cronkite 8 poll released this Week showed McCain in a tight battle in Arizona for the Nomination. Here he talks about the campaign Struggles and the state of the War in Iraq.

>>John McCain:
We had ups and downs in 2000, Bob Dole in 1996, when he left some of his staff on the tarmac. Ronald Reagan fired his closest Advisor John Sears. There's always up and downs in Political campaigns, and I fully expect there to be further up and downs in ours. But we have very good turnouts in the town hall meetings in New Hampshire, we're doing fine in South Carolina, we have a lot of work to do in Iowa, but the fact also is, since 1980, the Candidate from both parties that was the eventual nominee, There's one that won two of the first three early primaries, and I'm happy where we are in all of those, although I think we need to do better in all three.

>>John McCain:
This is a seminal event in the history of this country. If we set a date for withdrawal, which is a date for surrender, it will be chaos, genocide, it will spread throughout the region, and we will be back. And that would be bad for the United States of America. I am aware of American public opinion. I'm aware of their sorrow, their frustration of the sacrifice that has been made because the war was mismanaged for four years. Terribly mismanaged by Rumsfeld. And now this strategy has been in effect for a short time. I believe it can and will succeed if given an opportunity to do so, and I am fully aware of the political consequences associated with it.

>>Steve Goldstein:
McCain turned 71 yesterday, and would be the oldest person Elected president.

>>>Steve Goldstein:
Yesterday we broke a record that we probably would rather have left alone -- the number of days with temperatures at or above 110 degrees. Today we added another day to the record of 29 days we've had this summer at such high temperatures, bringing the new record to 30 days. Here now to talk about why it's so hot is Tony Haffer, a meteorologist with the national weather service in Phoenix. Welcome.

>>Tony Haffer:
Thank you, Steve. Pleasure to be here.

>>Steve Golstein:
A record of 110 degrees or higher in the valley. Why is that?

>>Tony Haffer:
What are we thinking? It's a dry heat, right? It's been an interesting summer, to say the least. We've had pretty much a nonsoon, and that means we've not had a Lot of moisture. We know one thing for sure in Arizona; we're going to have sunshine. And the thing that determines on how hot it's going to be is how much moisture we have over our area. We haven't really had a lot of it this year, and as a result we've seen an unusually large number of hot days. Today being another one.

>>Steve Goldstein:
Give us an explanation as to the nonsoon, as you put it. And to make a joke, dry heat. Dew point temperatures have been at or above 55. It seems more frequent than usual.

>>Tony Haffer:
We have had a fair amount of Moisture, but not enough to give us the storms we'd like to see. The bottom line is, we've been hot, it has been moist as well, so we've been uncomfortable as all get-out.

>>Steve Goldstein:
Talk about the urban heat Island as far as overnight Temperatures. 91 degrees just last night, that's not exactly cooling off. When will it cool off at night, And some other things as far as that goes?

>>Tony Haffer:
Really good point. The urban heat island is very Significant for us, because the streets and the buildings and the sidewalks absorb the sun's heat all day long. The more of them that we have streets and buildings, the more we have heat to radiate at night. So the bottom line is, our Morning temperatures, 91 this morning, are starting the day off much hotter than usual. bringing Mr. Sun, and we have all the opportunities to just send the temperatures up to the Hundreds. 111 was today's high.

>>Steve Goldstein:
I'm sure you hear complaints all the time about why is the meter still at Sky Harbor Airport. That in and of itself is a heat island. Are we actually getting accurate numbers there when we consider the outlying valley areas it's 81, Sky Harbor, it's 91. Why do we keep it at Sky Harbor?

>>Tony Haffer:
It's an excellent question. One of the important things about weather forecasting and climatology is to have long records, a long history much data so you can compare. Was 1991 as hot as it was in 1971, and what have you? We've had to provide weather support to aviation interests forever and ever. And the bottom line is, it's only been in the last few decades we've been able to go to automatic imagination. So the government and most agencies had a finite number of human resources to provide weather observations. So one of the best ways of using those resources was to take those observations at the airport. So from a forecaster's standpoint, we want to see a long-term record to get a notion of how weather systems affect us in town. But automation is here now, we have weather stations in private locations; we have weather stations with university. So think over time we're going to see more data in outlying areas in the metro area here and elsewhere around the country, and have a better representation of what really is going on.

>>Steve Goldstein:
As someone who has been doing this for a long time, how bad has this summer been? We mentioned the record number of 110-degree high days, but we haven't had the 120, the 122. Has it been a longer summer? Did it start earlier? It certainly feels like it.

>>Tony Haffer:
It's an interesting situation. What do you mean when you say it's been a hot summer? Did it reach 120? Does that determine hot? What we as meteorologists like to do is average the temperatures. The morning low, and the afternoon high, add them, divide by two, and that gives us an average daily temperature. So far since June 1st, our average daily temperatures have been within one-tenth of one degree of being the all-time hottest summer ever in Phoenix. From that perspective it's been hot day in and day out.

>>Steve Goldstein:
Is there a situation that we can in some way mark that this is in fact been hotter and we're getting hotter, or are the years so inconsistent? Is it cyclical?

>>Tony Haffer:
It's an interesting phenomenon. Really from an Arizona perspective and the Phoenix perspective it's the amount of moisture. My feeling is sometimes the moisture comes and goes completely on its own, as opposed to the typical weather systems that we see in other parts of the country. We have cold fronts move through, and what we call Synoptic Scale. Here in Arizona we basically are affected by how thunderstorms act and react to the environment, and hence it determines the thunderstorms, just how much moisture we're going to have. The next day. And how hot it's going to get.

>>Steve Goldstein:
Talk about the effects global warming can have on this area. More so than any other area.

>>Tony Haffer:
Certainly. Global warming is a reality. We can't deny that at all. It's very difficult to say just how significant the global warming factor or the climate change factor has been on our temperatures, because we haven't had the opportunity to compare these historical records both in terms of trends globally as compared to what's been happening here in Phoenix. No doubt about it, global warming has made us hotter.

>>Steve Goldstein:
Thanks so much for talking about the weather. And do your best to stay cool.

>>Tony Haffer:
Thank you.

>>Steve Goldstein:
Tonight we wrap up our series "the cost of teaching English." A recent state law required a task force to be set up to come Up with a model to teach English to those who speak other languages. That task force has been at work coming up with a model and could have it finalized in September. The committee submitted its model to the Joint Legislative Budget Committee in June, and then had public hearings on it in August. I'll talk to two members of the task force about the E.L.L. educational model, but first Mike Sauceda tells us about a key component of English language learning -- the costs.

>>Mike Sauceda:
Students coming to this English learner class at Glendale High School, the students in this class called E.L.L. Read 180 and English 12 Are intermeetiality English learners. Most speak Spanish as their main language, though there is one French speaker. Glendale high, there are 1100 Students who are English learners. In classes throughout nine high schools out after total student Population of over 15,000. Glendale High School District Spends more money to educate English learners than spends on other students.

>>Gene Dudo:
Regular students we spend in the neighborhood of $5,000 on Regular student being a student that is enrolled in six classes that count towards graduation. E.L.L. students, we are spending in addition to the funding that the state provides us, about $2200 per student additionally. That's an additional $2.2 million that the district spends for its E.L.L. population.

>>Mike Sauceda:
The English learner classes are smaller and have a teacher's aide. That's a big portion of the cost.

>>Gene Dudo:
The most significant cost E.L.L. classroom is the staffing. Our E.L.L. classrooms range in size from as low as 13 to 15 students, to a teacher and an instructor aide, to classes as large as the one that you viewed today, which had about 24 Students in it. Those are our largest E.L.L. classes. So the student-to-staff ratio is the biggest expense that we bear. Each class room has a highly qualified teacher and a highly qualified instructional aide.

>>Mike Sauceda:
There's also training costs.

>>Gene Dudo:
All of our district starves needs extensive staff development. Our district spends in the Neighborhood of $350,000 a year on staff development for all staff, not just E.L.L. staff. But in addition to that, our E.L.L. staff will receive specific training on areas of the E.L.L. classroom. We spend another about $50,000 specifically for that.

>>Mike Sauceda:
Textbooks don't really add a Significant cost to teaching English learners. Most of the books are the same used in regular class, but there are about $30-40,000 in cost to textbooks for E.L.L. classes. Every high school in the district has a read 180 class named after the special computer system used in the class.

>>Gene Dudo:
Today you're in the, what we Call the E.L.L. read 180 Classroom, which is a classroom that combines a reading program along with their English instruction. To set up that classroom costs our district on the average $50,000 per classroom, in software and technology to implement the read 180 program. That's probably the most expensive piece of software and equipment that we have in our E.L.L. program right now.

>>Mike Sauceda:
Another cost that may not be Apparent is communication of Parents with English learners.

>>Gene Dudo:
Obviously with the number of languages you have to deal with, you cannot have on-site interpreters for everything. Our district has had as many as 50 different languages being spoken in our classrooms in one year. We have incorporated the use of a service that is called language line. The cost to the district is about $10,000 a year for that. That's a base cost if we go over in our usage, then there are additional fees we have to pay.

>>Mike Sauceda:
Most of the money for the Extra costs associated with Teaching kids English comes from A special property tax the District is allowed to levy for desegregation. Only 19 of Arizona's more than 200 school districts can do that. The district does receive $370 on top of the $2200 it spends to Educate English learners, but for the schools that receive just the state funding and don't have other source of revenue, teaching E.L.L. kids can be tough.

>> Gene Dudo:
They have to do it under the state funding formula. So you -- the most common way of funding an unfunded mandate is raising class sizes. You increase class sizes, you cut back on the number of staff you need, and that gives you funds for adding programs in other areas. And so your regular classes become more and more crowded.

>>Steve Goldstein:
Here now to talk about the E.L.L. model are two members of the panel working on the Project, Gene Garcia and Margaret Garcia-Dugan. Garcia is vice-president for education partnerships for Arizona State University; Garcia-Dugan is Deputy Superintendent of Public Instruction for Arizona. Let's talk about some of the basics. There's a retirement of -- a requirement of four hours a day. Tell us about that.

>>Gene Garcia:
This is a legislative requirement. So what concerns me in the four hours is it's really not a research-based time frame. Legislature in its wisdom determined that was the case, But some kids will come to the enterprise, learn English and learn English in school with different abilities in English, different abilities in a primary language, previous educational experience, good teachers, bad teachers in the previous years. So setting one set of time period for -- four hours, seems to me to be capricious. And so I think this is a problem with the time limit.

>>Steve Goldstein:
Margaret, what's your Response to that?

>>Margaret Garcia-Dugan:
My response is, in 2000, Proposition 203 was passed and the law required that students, English Language Learners be placed in a structured English language classroom. That to me probably meant all day. The task force with the new legislation of house bill 2064, has mandated at least the minimum of four hours. So you could go more than four hours if you would like. So I think within -- there's a little flexibility for the school, so four hours of English Language development, and I think with a very structured program, our students can learn the English in four hours during The day and the other two hours are flexible to take physical education, mathematics, art, some other classes that they might want to do, they call them specials in the element, they call them electives at the high school. I really believe that you need to have at least a set amount of time. I think four hours is all good number to choose, although if people want to go all day, I think the more, it's this whole thing, time on task. The longer you stay on the task you're probably going to learn it faster and more efficiently. So I think the four hours are all day, no longer than a year, then they become mainstreamed with the regular ed students.

>>Steve Goldstein:
I'm glad you brought up the Concept of the year. How difficult does that in fact make the model? Our expectations too high? How do-able is that?

>>Margaret Garcia-Dugan:
I think it's very do-able. I think if the students are given a focused sequential Instruction in English Language, they should be able to Mainstream in the regular Ed Within a year. For some it could take a little longer. But I think especially the younger children and really 50% of our students English Language Learners are in the k-3, and those children, they're sponges, they will pick it up and soar academically. At the high school, where I came from, that was my background, we had students that might take two years to get through, and some maybe three. But we had a four-hour section for the first-year kids and sometimes two to three depending on the motivation and the ability of our students.

>>Gene Garcia:
The thing that bothers me most about that, you heard Margaret say, I think this is a good program, I think this makes Sense. One of the charges of the task force was to look at research, to really have a research-based model. This model, or this set of things we put together as a task force, is not research-based at all. This seems reasonable, four Hours, three hours. What we have is an effort here to have one size fits all. And this set of kids is very diverse with regard to what they can do linguistically and academically. What you need is very good teachers making judgments about how these kids are doing with the flexibility within any model we adapt to move those kids to Challenge them and move them Into academic proficiency. And that's the key here. Academic proficiency one year to meet academic proficiency. I want to take you to China. I want you to meet one Academic proficiency to 18-year-old in China, in one Year, good luck.

>>Steve Goldstein:
There's not going to be any flexibility once this model based on what district needs are?

>>Gene Garcia:
The model is pretty straightforward. The law is straightforward. Keep in mind; we have come up with something called a model. But we haven't adopted that model. We sent it forward for review, but we haven't adopted it officially. But what we're essentially hamstrung by is the legislature that says you have to have four hours. You should meet proficiency in one year. There's no evidence to suggest, we think it might be done, we think if this happens, we can't do that to Arizona's kids. We've got 25% of kids coming to our schools who do not speak English as their primary language. We ought to be doing what's right, what good data suggests will help those kids, and we ought to be asking for them to achieve academic proficiency, Not just language proficiency.

>>Steve Goldstein:
Talk about the model.

>> Margaret Garcia-Dugan:
I think the model does offer some -- not, some there is flexibility within the model. First it depends on the number of E.L.L. students a school would have. If you have a high number of E.L.L. students, your model will look very different than if you have low incident. But I do believe there are attributes within the model. The four hours of English Language development, you must teach them the English Languages, and I really believe that any person that goes to a foreign country, if they want to pick up the languages they're going to ask for a concentrated very structured time element so that they can learn the Language. Four hours to me, yes, is research based because I all day Am going back time on task, that Is probably the one piece of education, at least theory that Says that the longer you stay Working on something, you'll probably learn it faster, more efficiently. So to me if you spend most of your day learning English, You'll probably learn it. These immigrant children that are coming to us today are no different than our immigrants that came to us 200 years ago. They can learn English very quickly if given the opportunity in a very structured environment.

>>Steve Goldstein:
Do a lot of your concerns, Good evening start out with the 2000 vote, proposition 203 that got rid of bilingual education?

>>Gene Garcia:
I think the people of Arizona And the legislature of Arizona Essentially have -- the set Parameters, the kind of Instructions these kids can get. Colorado, Texas, do it very differently and have successes with these kids. The people of Arizona Legislature decided to constrain that. But in Colorado, right next door, we have multiple models of Education for these kids, and they're doing just as well if not better than kids in Arizona. Texas has multiple models. California even in its Proposition has multiple models. We're the only state, the legislature and the people say, we want to constrain your Instruction. And there's no empirical evidence to suggest it's the best. In fact we have contrasted evidence that suggests it may not be the best. My concern is that we're hamstringing superintendents, principals, and teachers to do what's best for kids. To give them the degrees of freedom. Other states have given that degree, they're not lacking in achievement for these kids.

>>Steve Goldstein:
Margaret, do you have that feeling as a member of the task force that someone like Gene, His concerns are not being heard, or is it the sense that comes down to it, the hamstring may be true, but it's the job of the task force to do the best they can and can you do the best?

>>Margaret Garcia-Dugan:
Well, today I think that's what teachers have been asking for, some structure. Some type of guidance from the department of education which we're giving. I've had many teachers call and ask, when is the task force going to come through with the models and give us some training? And which we are going to do. I think teach verse been asking for a long time, give us some structure, give us some recipe so that we can better instruct these children because there Are a lot of teachers when they first start teaching English Language Learners, they need themselves the structure, just like any teacher needs a lesson plan. These teachers also have been asking for a structure, they've been asking for some type of curriculum. This is the very first time since at least I've been in Education, that we now have proficiency standards listed for English Language Learners that are aligned to the Arizona Academic Standards that teachers now can use in order to instruct these students. Before then it was very loosey goosey. And that's why I guess I'm a little in the difference of opinion with Dr. Garcia, because It's been very loosey goosey. How to teach English Language Learners: just go ahead and do it and do whatever you feel. I think it's very different -- there's different ways teachers use the how and the strategies, but they need a curriculum, they need some set of a focus and structure in order to teach these kids --

>>Gene Garcia:
They're out there doing some really good things with kids. Let's not say it's a disaster. There's a challenge here. And there are some districts, some schools doing just excellent work. If I heard anything at our hearings, our public hearings, I didn't hear teachers saying, give us more structure. What they said is give us flexibility. Any model needs to take into consideration the kids in our districts, the kinds of experiences they have, the kinds of teachers that we have, the kinds of professional development we offer. And hold us accountable to the results, but don't give us a structured model one size fits all. If I heard anything, I didn't hear teachers saying, I need more structure. What I need is flexibility and the expertise to make decisions about what's best for kids.

>>Steve Goldstein:
Margaret, very briefly, do we have a time frame as far as when we think the model's going to come out?

>>Margaret Garcia-Dugan:
I'm hoping and I'm very hopeful by the end of September that we will have adopted the models for our Arizona schools and therefore our teachers will be able to implement them, and then the A.D.E. will come in with good training and make sure these kids are learning English and in a very short time.

>>Steve Goldstein:
Margaret Garcia-Dugan, Gene Garcia, thanks very much for your time today.

>>>Steve Goldstein:
I'm Steve Goldstein, thanks Very much for watching "Horizon." We'll see you back here tomorrow night for the Friday Journalists' Round table. Good night, everybody.


In this segment:
Tony Haffer:Meteorologist, National Weather Service, Phoenix;Eugene Garcia:Vice-President, Education Partnerships, Arizona State University;Margaret Garcia-Dugan:Deputy Superintendent of Public Instruction, Arizona;
SPOTLIGHT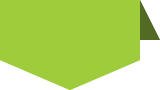 STAY in touch
with
azpbs.
org
!
Subscribe to Arizona PBS Newsletters: