This month, we asked Arizona voters for their thoughts on the presidential race and a possible state law banning text messaging while driving. We discuss the results of this poll.
Read the complete results.
Transcript:
>>> Christina Estes:
Tonight on "Horizon," how do Arizonans feel about presidential candidates? The latest Cronkite eight poll has the answer to that and more. And what would the world look like without us? A U of A journalism professor has written a best-selling book with the very detailed answer to that. All that's next on "Horizon."

>>>Announcer:
"Horizon" is made possible by contributions from the friends of eight, members of your Arizona PBS station. Thank you.

>>>Christina Estes:
Good evening. I'm Christina Estes. Welcome to "Horizon." before we get to our main topics tonight, here's the latest news. Governor Janet Napolitano is meeting with Mexican governors, Mexican president Philippe Calderon, and California governor Arnold Schwarzenegger. The governor is meeting with the dignitaries in rocky point. They are talking about farms, water, the economy, and security among other topics.

>>>Christina Estes:
A budget shortfall may mean a small pay raise for state employees next year or none at all. In September, the department of administration provides a recommendation to the legislature on pay raises for state employees. But a $600 million budget shortfall has caused the department to hold off on pay recommendations for now.

>>>Christina Estes:
More Arizona voters surveyed align with Hillary Clinton on shared values than any other candidate, but she is also the candidate they are most likely to never vote for. Those results come from the latest Cronkite eight poll. The poll was conducted by KAET eight TV and the Walter Cronkite School of Journalism and Mass Communication September 20th through the 23rd. 703 registered Arizona voters were interviewed, and overall results have a margin of error of 3.6%. Here are the results.

>>>Mike Sauceda:
We asked registered Arizona voters how they feel about the people running for president. 9% reported very positive feelings about republican Senator John McCain. 38% said they felt positive about him. 29% reported negative feelings. 14% said they had very negative feelings about McCain. 6% said they felt very positive about Mitt Romney. 27% said they had positive feelings about him. 29% cited negative feelings while 14% reported very negative feelings from Romney. Fred Thompson garners a 10% very positive rating. 25% feel positive, 28 report negative feelings about him, while 12% report very negative feelings about Thompson. 11% said they had very positive feelings about Rudy Giuliani. 37% reported positive feelings. 28% negative and 14% very negative feelings. 15% report very positive feelings about Senator Hillary Clinton. 24% positive feelings. 21 negative feelings. 34% felt very negative about the New York senator. 15 said they felt very positive about Barack Obama, 34% positive, 23% negative, and 12% very negative. Finely, in this -- finally, 8% feel very positive about candidate John Edwards, 31% feel positive, 30% reported negative feelings, 36% feel very negative about Edwards. Republicans 27% choose Senator John McCain, 27 for Rudy Giuliani, 17% for mitt Romney, 17% support they had Thompson. 8% would cast a ballot for new Gingrich. Hillary Clinton gets 38% support from democrats. 18% would vote for Barack Obama, 8% would vote for former vice president al gore. New Mexico governor Bill Richardson gets 5% of the support. We asked voters of both parties have one candidate best shares their values. 13% said it was Clinton. 9% McCain or Obama. 6% Romney or Thompson. 5% Giuliani. 37% said they would never vote for Clinton, 8% McCain Romney or Giuliani, 3% Thompson or Obama. We asked participants if they would support a deadline by congress to withdraw troops from Iraq. 40% said they would not. Text messaging while driving ban, 11% opposing that.

>>>Christina Estes:
Here now to tell us about the results of the Cronkite eight poll is poll director Dr. Bruce Merrill and associate poll director Tara Blanc. Why ask voters about their feelings about candidates?

>>Bruce Merrill:
What we're fining more and more is that a lot of people think that making a decision to vote for a candidate is kind of a rational purchase. In other words, that you look at what can they do for me, et cetera. What we're really finding is most people vote on the basis of their gut feelings, things like can we trust this person? Are they going to take care of me? And so the feeling thermometer really tells us a lot about that dim mention of voting, how people feel about a candidate.

>>Christina Estes:
And one of the questions, Tara, asked was who most represents your shared values. Didn't seem like anybody was a real big winner in that category.

>>Tara Blanc:
No. The overall percentage was very low of voters who had the same opinion. But among people who did have a candidate who shared their values, Hillary Clinton had the most, I believe, at 13% of the overall poll said Hillary Clinton most shared their values. McCain and Obama were behind her at 9%, and the rest of the candidates very small percentages.

>>Christina Estes:
What does that say about the candidates? Do we say nobody really connects with me or they all do a little bit?

>>Bruce Merrill:
No. I think what it tells us particularly about Hillary Clinton, because we did ask a question, is there a candidate out there that you would never vote for under any condition? And she had a third of all registered voters in Arizona said they'd never vote for her. But it's highly based upon partisanship. When we looked at how republicans and democrats answered that question, 85% of the republicans said they would never vote for her, and that really doesn't matter now, because the key thing is the primary. She really cares about how democrats feel about her.

>>Christina Estes:
And what are you finding? How do democrats feel about her?

>>Tara Blanc:
Well, they're -- she is the clear frontrunner among democrats. She's at 38% now among democrats in the primary, 20 points over Obama here in Arizona, and he's second with the others distant third and fourth.

>>Bruce Merrill:
And she's increased that lead 3% in the last month.

>>Tara Blanc:
Actually, every poll we've done, she has increased her lead over Obama. The first poll we did, they were very close.

>>Christina Estes:
Any ideas why?

>>Bruce Merrill:
Yeah. I think what is happening; it's kind of what we find in the feeling thermometer stuff. I think what you'll see the Clintons saying to democrats particularly are that Osama's really a nice young man. He's clean cut. He's fresh. He's exciting. He's a great speaker. But we're at war, and we've got real problems, so we've got terrorism threats and some problems. You may like him, but is he tough enough to be president? And I think that this thing about people not liking her kind of cuts two ways. I mean, I think they also see her as a pretty tough person, and maybe that's what they're going to vote for. Their gut again, they're going to feel maybe they need somebody to protect them.

>>Christina Estes:
Speaking of tough, that's been sort of the mantra John McCain has been out there pushing. Never surrender. That's his thing. The media really likes that. What did you find with the polls in terms of McCain? Not a lot of movement up or down from your last poll.

>>Tara Blanc:
No. In fact McCain has evened off in the polls. He had actually lost a little ground the last couple polls. In this poll, he was even with Giuliani, and he and Giuliani are slightly ahead of Thompson and Romney. Which is pretty -- which is close to what you see pretty much nationally. McCain actually has gained some ground. He's been campaigning in New Hampshire and in South Carolina. He's actually gained ground there. So I suspect that what will happen is, when we get closer to the primary and McCain comes back to Arizona and really campaigns hard here, that you'll see those numbers go up. I suspect that there's very little chance that john McCain won't carry Arizona. It's just a matter of by how much.

>>Christina Estes:
And how about the other republican candidates? How are they doing here in Arizona compared with nationally?

>>Bruce Merrill:
As Tara said, it's interesting. Our polls mirror the national polls very, very closely. McCain has gained 5% or 6 percent across the nation. Romney does better than a lot of people might think he would do in Arizona, but there's a lot of Mormons in Arizona. The people that are running Romney's campaign here are very bright young people that are really committed to what they're doing. He's got a good organization here, and I think he has the capability of running a close second to John McCain, but I think I'd have to agree with Tara. He's still very popular among republicans statewide and, when he comes back and campaigns here, he's going to do well. If he doesn't, he has no business being president. In other words, if he can't carry his own state, he has no chance at the national level.

>>Christina Estes:
What do you predict or are you able to sort of predict, when it comes to the republican side, who's going to lead the pack? You ask people. They're like, there's too many candidates. I don't even want to pay attention yet.

>>Tara Blanc:
It will be interesting because, when you go into a primary election, the people who turn out to vote are the real hardcore party folks. They're in the republican primary the very conservative core. In the democratic primary, it will be the very liberal left sort of to the left kind of people. So, in the republican primary, it's going to be interesting to see which candidate actually gets the attention and the support of the right wing. And the question will be will there be a candidate coming out of the republican primary who can take on whoever the democrats nominate? Who that candidate is, I'm not sure I could say.

>>Bruce Merrill:
I think the conservatives were hoping Fred Thompson would fill that role, but we haven't heard much from Fred Thompson.

>>Tara Blanc:
He talked about wanting to go to Iowa and New Hampshire and start to do some campaigning. He actually is in second place nationally when you look at some of these races in the early primary states. He's worked his way into second place. Whether that will hold or not once the campaign starts is the question.

>>Bruce Merrill:
And Tara's too nice. The republicans don't really have a front-running candidate like the democrats do. Hillary Clinton is clearly the leader of the Democratic Party.

>>Christina Estes:
Well, we'll have to have you back very soon, and maybe there will be a republican leader that we can talk a little more about. Thank you both very much.

>>>Christina Estes:
What if every human were to suddenly disappear? How long would it take nature to recover? That's the question given a very detailed answer in the best-selling book "the world without us." It was written by a University of Arizona journalism professor. I'll talk to him about his book, but first here are some artist conceptions about what would happen to Manhattan after humans disappeared.

>>>Christina Estes:
"The world without us" was recently number seven on the "New York Times" hard-cover nonfiction book list. Here is its author, Alan this book is filled with fascinating information but, before we get into the real details, please start by telling us why in the world you came up with this idea, how you came up with this idea, the world without us.

>>Alan Weisman:
Well, I'm a journalist. I cover the environment a lot, and these days most stories are environmental stories. I've been all over the world, and I've looked for a way to write something that would talk about all these different things that are going on in the world and how they are connected. And you do it in such a way that readers wouldn't be repelled, that the book wouldn't be so overwhelming or frightening or depressing that they wouldn't want to spend time with it. And an editor of a magazine pointed out to me that I had once written a piece for -- it was for Harper's at Chernobyl about how the villages around the reactor, once they were evacuated, nature just rushed in and took over and the hedges started growing wild and overtaking the walls and tree roots and even flowers started breaking up the sidewalks. They said, what would happen if that happened everywhere? And I realized what an interesting question. Just suppose humans fled. Not a radioactive disaster, but just suppose we were gone. Say some homo sapien specific virus picked us off. A lot of people believe in rapture. Suppose we were just gone. Instead of readers reading something, oh, lord. We're going to all die if this keeps going on. We're already dead. And yet, because of my research, they get to see what happens next. And it kind of disarms the fear factor and gives us one of those irresistible glimpses of the future that are always so fascinating. So I went around the world and met lots of authorities, scientists, eyewitnesses, and I found some very interesting things.

>>Christina Estes:
A lot of interesting things. Let's touch upon as much as we possibly can. Start with the Korean DMZ trip.

>>Alan Weisman:
That was one of the first trips I made for this book. You have a 2.5-mile wide strip that bisects for 150 miles the whole Korean peninsula. It's been devoid of human beings since 1953 when the truce was signed. On either side of the strip, you have two of the world's host hostile and largest armies facing each other off insight of each other. And that strip has reverted to wilderness. It was once villages and rice patties, and today many endangered species live there. You go; you've got two armies insight of each other and in come floating these incredible birds, the red-crowned crane that we see in Japanese art and Korean silk art, rarest thing on earth. They just settle down there, most of them in the world wintering in the Korean DMZ. This is incredible, a metaphor for this human tension where we have fled and there's a no-man's-land in between that becomes the refuge for species.

>>Christina Estes:
We showed some photos, a photo montage of Manhattan and what that would look like without humans. Talk a little about that and what you discovered first in subways.

>>Alan Weisman:
Manhattan means "hilly." there used to be lots of hills before they were smashed down to super impose a city on top of it. All the rivers and streams that ran between the hills went underground. So the subway engineers have to pump about 13 million gallons, even on a sunny day -- 13 million gallons of water to the ocean. If they weren't there maintaining the 800 pumps down there or if nobody was in our power plants, all those columns that hold up the streets would start to rust and eventually collapse, and we'd have rivers in Manhattan again on the surface. In the meantime, pipes would be freezing in buildings because there would be no heat, and plants would be colonizing. You'd have plastic bags clogging up the sewers. No one would be raking away the leaves we'd be gathering in the gutters. Seeds would be germinating and coming up through cracks in the sidewalk that nobody would be patching. Everyone I talk to from civil engineers to maintenance percent medical to the biologists and botanists agree that New York would revert to a forest again.

>>Christina Estes:
So what about cockroaches? What about rats, the things that we say we'd like to get rid of? What would happen if we weren't here?

>>Alan Weisman:
Well, in a northern city like New York, cockroaches are seeking heat in the wintertime. That's why there's such a display. Cities aren't going to have to worry about cockroaches in the north. But when you come further south, the cockroach will be back in its elements. Sorry.

>>Christina Estes:
Cockroaches stay in Arizona whether we're here or not, huh?

>>Alan Weisman:
Yes. And as far rats, they're Norway rats. They came over on colonial ships and established themselves. They haven't done that well in the country. Probably the urban rats will become foot for all sorts of raptors like falcons and hawks and other wildlife that will come pouring into cities when humans are no longer occupying them.

>>Christina Estes:
And what were you able to find when it comes to a modern day building versus some of the very old buildings? I know you've seen a pretty recent example with the seaside resort and Cyprus. What does that tell you about buildings today?

>>Alan Weisman:
Well, it turns out that the oldest things that we built are probably going to last the longest. New York City, St. Paul's chapel is the oldest building, right across the street from the world trade center. It's made out of Manhattan chist, the stuff the island was made out of, and it was not even budged by the planes. It will be the longest-lived building in New York. The resort you're referring to was a seaside resort on the east side of Cyprus that was built in the early '70s and then it got orphaned on the Turkish side during the civil war, and the Turks put a barbed wire fence around it thinking this would be a great bargaining chip when the island got back together for reunification talks. No humans have been in there thing for 33 years, but nature has just rushed right back in. Sand dunes filled the hotel lobbies. Animals colonized. The rooms now, there are ornamental plants growing right through the roofs. The streets are now fields of cyclamen, kind flowers, and the bait they are on the beaches are all sea turtles. The buildings are no longer salvageable.

>>>Christina Estes:
Let's talk about one really big chapter dealing with plastics. You described all the flowers and trees. It sounds so lovely. But there's a lot of ugliness out there in terms of what will be left behind if humans were to cease to exist. You referred to it as a floating garbage pit. Talk about that.

>>Alan Weisman:
One of the plastic experts I spoke to told me that, since you mentioned trees, it took a long time for microbes to evolve to eat the lignin in the trunks of the trees, so those trees would just fall over and nothing would decay. They would finally get compressed, and that's our coal-bearing layers today. Plastic, the same thing is going to happen. It's this new material on the block. Invented in the 20th century and now it's omnipresent. Everything washes to sea eventually. Entire mountain ranges will erode and go to sea. Plastic being a lot lighter than rocks is going a lot faster. It's blowing on the wind, and this garbage patch is the size of a small continent, and it's in between Hawaii and California. There's another one in the Indian Ocean. And the mass of plastic on the surface is about six times that of plankton now. Wave action does the same thing to plastic as it does to rocks. Turns them into little grains of sand and we get beaches. We have smaller and smaller particles of plastic out there because nothing can really eat it but stuff swallows it. Smaller and smaller organisms are finding little pieces of plastic that they mistake for, like, a fish egg or something organism, and they're eating it. And we find seabirds dead with over four pounds of plastic in them. Imagine this going down the food chain. Plankton forms the basis of our food chain. They are eating plastic. This is a new discovery.

>>Christina Estes:
It's actual products, a lot of beauty aids that have plastic in there. If I'm washing my face and it's going down the drain --

>>Alan Weisman:
I was actually staggered to find out this is not a case of unintentional consequences. Intentionally, many manufacturers and -- you know -- people can just look at the bottles that they have in their bathrooms. Many manufacturers of facial cleansers with little exfoliants in it, now, some of the good ones are made out of crushed apricot seed or jojoba sides are something like that, but a lot of using what they call micro beads, these little round pieces of polyester, and we are purposely, intentionally flushing plastic into the ocean where organisms are discovering it and mistaking it for food.

>>Christina Estes:
What did you want people to take away from your book?

>>Alan Weisman:
I didn't write "the world without us" because I think human beings don't belong on the planet. Obviously we do. I think we deserve to be here. But I also think that we have grown so huge in our impact and our reach and our ability to harvest in our shared numbers that we have to bring ourselves into better balance with nature. So I wrote this book to theoretically clear us away, clear our distractions away so people could see how nature would flourish without us and how it could heal and also how some of the stuff that we left behind would -- you know -- nature would have to contend with for a while. When they see how beautiful it could be, they'll figure out a way of how to add ourselves back into the mix so we're not in combat with nature but in harmony with it.

>>Christina Estes:
Tell folks interested in reading more where they can get your book.

>>Alan Weisman:
It should be available in most bookstores, "the world without us." there's a web site, worldwithoutus.com that has a lot of pictures we've been looking at.

>>Christina Estes:
It really nails it home to see those images and then to hear your research. Thank you so much.

>>Alan Weisman:
It's been a pleasure. Thank you, Christina.

>>Christina Estes:
And thank you for joining us. Please join us tomorrow for the "journalists' roundtable." I'm Christina Estes. Have a great evening.

>>> Announcer:
If you have comments about "horizon," please contact us at the addresses listed on your screen. Your name and comments may be used on a future edition of "horizon."

>>> Announcer:
"Horizon" is made possible by the friends of eight, members of your Arizona PBS station. Thank you.
In this segment:
Dr. Bruce Merrill:Director, Cronkite Eight Poll;Tara Blanc:Associate Director, Cronkite-Eight Poll ;
SPOTLIGHT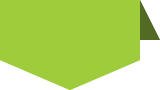 STAY in touch
with
azpbs.
org
!
Subscribe to Arizona PBS Newsletters: