Don't miss HORIZON's weekly roundtable where local reporters get a chance to review the week's top stories.
Transcript:
>>Ted Simons:
It's Friday October 26, 2007. In the headlines this week, the phoenix new times is asking a federal judge to void the law that resulted in the newspaper being the target of a grand jury investigation. Maricopa county attorney Andrew Thomas blasted a local media organization for publishing a link to his home address. And attorney general terry Goddard accused Andrew Thomas of being part of a political witch hunt. That's next on Horizon.

>>Announcer:
Horizon is made possible by contributions from the friends of eight, members of your Arizona PBS station. Thank you.

>>Ted Simons:
Good evening, I'm Ted Simons and this is the journalists' roundtable. Joining me to talk about these and other stories are Dennis Welch of the East Valley Tribune, Doug MacEachern of the Arizona republic and Howard Fischer of Capitol Media Services. There were several new developments this week regarding last week's controversial cover story in the phoenix new times about a grand jury investigation targeting the newspaper. Attorney General Terry Goddard has spoken out against the tactics used by the Maricopa county attorney's office. In that and other aspects. Howie, this letter, this is strong stuff. This was not just hi, how are you doing. I wish you'd stop doing. This pretty tough stuff.

>>Howard Fischer:
Well, I think terry Goddard saw that here was Andy Thomas, under fire, defensive over his handling of the new times. He figured, you know, while I've got the opportunity, Andy's been investigating me, Sheriff Joe has been investigating me. And this goes back to an incident where the state treasurer was charged with essentially failing to file certain financial statements. He was allowed to -- in a plea deal with the attorney general he was allowed to plead guilty, allowed to resign, got probation. Now, the sheriff beliefs and Andy tom as believes that that probation, that deal is show soft treatment because the treasurer's office transferred money to the attorney general's fund which they're supposed to do whenever the attorney general gets a settlement for them. So the sheriff has been investigating. So terry figured, hey, I'm going to write a letter to Andy and say, this is a political witch hunt. Of course, it's Halloween. No big surprise there. And I want you to back off. And the reason you're going after me is back in 2002, I ripped your derriere running for attorney general so this is just payback. Obviously Andy Thomas said, you don't get to pick your prosecutor. Then of course Sheriff Joe had to write back and say to the attorney general, well, actually because we're investigating your office, you should step aside as attorney general while we're investigating you. So like I say, it's not even Halloween and we're in the middle of it.

>>Dennis Welch:
You need a flow chart to kind of keep track of everything that's going on with. This we're talking about this really convoluted thing that goes back all the way to former state treasurer Dave Peterson. And in this so-called bribery case. It was pretty interesting to me that he would use this at this point to come out and say, well, you need to transfer this to another venue.

>>Howard Fischer:
Obviously, the piece of the political equation is while terry is referring back to 20002, we know the real focus here is 2010.

>>Dennis Welch:
Sure.

>>Howard Fischer:
Terry is the likely democratic candidate for governor in 2010. Andy Thomas, I think, has made it clear that his political ambitions do not stop with being county attorney. And he might want to run. So each of them sees this as weakening the other.

>>Ted Simons:
And Doug, as the letters slide back and forth the accusations go back and forth, the public looks at this and says, is anyone watching out for us? Who's taking care of the bad guys.

>>Doug MacEachern
That's something we raised in editorial this week, we asked with a great deal of legitimacy, are these guys spending all their time threatening each other and demanding each other step down and losing the greater respect of the public's best interests, which is protecting the public and doing their job as law officers. There's also a global issue at play here, that is this fascination that our public officials have gotten with investigating each other. And terry is as guilty of it in the long run as any of the others. He's investigated numerous elected officials for various times, include including the former county treasurer, I think, whose criminal conviction was recently overturned on appeal.

>>Dennis Welch:
He just started an investigation into the current state treasurer where he started gathering information on dean martin regarding some complaints that's been out there for four or five years.

>>Howard Fischer:
And of course, you know, the county attorney got a conviction against a former lawmaker from Yuma. It is right, Doug. Just having a wonderful time. And I don't know what makes them believe that this is -- I don't question somebody needs to be accountable. Somebody need -- if a public official is corrupt you need to be accountable. But your point is correct, you know, if you're spending so much time busy looking over that, crimes that really don't involve major public corruption, you know, did the former lawmaker from Yuma, did he falsely swear that he was in one place when the signatures were signed somewhere else. I mean, we're not talking major corruption here.

>>Ted Simons:
But is that ten or of the times? Is that play politics is played? You basically play hard ball all the time and go over the top as opposed to a chance of not being strong enough.

>>Howard Fischer:
That's not new. I'll give you a prime example of trying to weaken someone else up. When Terry Goddard was mayor and was running for re-election, Bert Kruglikh head of the state Republican Party ran against him to try to throw charges against him to try to get him to say things. This has been the case. We've got a couple hundred years of history in this country and over a hundred years in the state of politicians smearing each other.

>>Ted Simons:
But it's debatable. Some folks see it, some folks don't, the idea that tenor of political debate here and nationally has gotten so raw and fighting gotten so strong that people are turned off to politics because of it. Doug, are you hearing this?

>>Doug MacEachern:
There's no question that certain public officials need to oversee the actions of other public officials and bring them to light. There is a distinct trend in the federal level and locally -- we're taking our cues from what happens in Washington -- to criminalize what is essentially political behavior. And there is not so fine line, I think, that's really been crossed by the whole lot of them.

>>Ted Simons:
Interesting.

>>Howard Fischer:
So we have to throw them all out. It's very simple.

>>Ted Simons:
I want to ask this. Work with me on this one because I'm curious. We got the team of Thomas and Arpaio here. Who's the lead horse?

>>Howard Fischer:
Oh, I think it's Joe Arpaio. And I'll tell you. Why Joe Arpaio has figured out how to maintain 80% popularity despite the lawsuits against the system and everything else. He's got his Christmas mall patrols. He's against illegal immigrants. He hangs out a sign that says we will always have a vacancy in the county jail with the tent city. I think Andy is trying to have that popularity rub off on him, which is why he's gone so strong in terms of using a law meant to get coyotes to actually get illegal immigrants. So I think that Andy is using Joe's popularity. And so I think Joe is really driving the bus on this.

>>Dennis Welch:
Which is a lot different from I think Andy's predecessor, which seemed like he and the sheriff were always bickering or arguing about a lot of different things and he would refuse to take a lot of cases from the sheriff's department.

>>Howard Fischer:
And you need that check and balance. You really do. Because if you have these two people, each of whom -- you put the two of them in the room and it sucks the air out in terms of egos there. Somebody has to -- there has to be a check on this.

>>Doug MacEachern:
Honestly, Ted, I think that's a question for the ages. I think it's a wonderful question because it could keep a dinner party going all night long. But really, pure speculation, I don't think Joe is strategic or even is essentially political in terms of his actions. I think he takes a lot of these issues very personally. He took attacks by new times on him extraordinarily personally, in ways that I can't even fathom. But there was a confluence there, not just of these two but also their special prosecutor Wilenchik who I think with the three of them working together, I think that they took this whole new times things to places that rational people normally wouldn't.

>>Howard Fischer:
But that gets to the point in Dennis becoming the lynch pin on Wilenchik. Because you have the situation that here's Sheriff Joe getting beat on by the new times. Here's Dennis Wilenchik who has been the sheriff's defense attorney in certain civil cases then being charged by Andy Thomas to go off and be a special prosecutor to investigate new times on behalf of the sheriff. Now, I'm sorry. You don't need a special prosecutor to figure out -- then the -- did the new times public on the web the name of the sheriff? Duh. It's there. No question about it.

>>Ted Simons:
And that information, along with some other things, came out by way of the unsealed document. I want to get that in a second. But we've got flee plays here as far as the letters are concerned, Thomas, Arpaio and Goddard. With a scale of one damage, 10 a whole lot of damage, Howie, Thomas, 1 to 10, damage.

>>Howard Fischer:
Thomas has taken the most damage of any of them. I think Sheriff Joe is almost bulletproof. Terry is sort of peripherally off on the side of this thing. He actually inserted himself into a fight he didn't need. To but I think Andy is the one, particularly since he's up for re-election this coming year and he's going to have to figure out if the democrats can find somebody to run against him or republicans can find somebody to knock him out in the primary.

>>Ted Simons:
Doug, Thomas, Arpaio, Goddard.

>>Doug MacEachern:
Well, I have to agree with Howie, really. Joe is completely -- he's got a lead vest on. But I think Andy is probably the most exposed with this one. I don't know that it's terribly permanent. He's in a position as county attorney where issues can evolve very quickly, will go on to the next sensation at crime or political crime and who knows what it will be looking like at that point. But as of right now, yeah, it's most damage to him.

>>Dennis Welch:
I'd like to offer a different sort of opinion but I can't. I mean, obviously Mr. Thomas is the one that was hurt the most over this past week, week and a half with the developments that have come out. And yeah, there is going to be a new development and something else down the line. But I still think this when he's up for re-election again, this issue will be trotted back out. So there's going to be some continued fallout from this.

>>Ted Simons:
Let's go on to the unsealing of the documents, a major story this week. We found out what was in there. And we really pretty much knew most of it by way of the subpoena, which was out for everyone to see. Howie, was there any surprises on there?

>>Howard Fischer:
Only fun piece was the New Times staffers basically offering to remodel the face of the special prosecutor.

>> Doug MacEachern:
When has that ever happened before?

>>Howard Fischer:
Yeah. For several of us, three out of four of us who have actually worked with New Times and worked with some of these people, we recognize, yeah, so? You know, this is very typical. As you point out, we had seen the subpoena because New Times had put it up, which of course was the thing that led to Lacey and Larkin's arrest and the whole routine. We already knew pretty much that Wilenchik who an intermediary had approached judge Baca maybe for proper reasons so again, no surprises in that. But again you got to look through this stuff because you never know what you're going to find.

>>Ted Simons:
Was there any indication to corroborate Thomas' story he didn't know anything about the subpoena or the arrests?

>>Howard Fischer:
How do you corroborate? It's a known-known, an unknown known. All this stuff on the federal level. My believe is, I understand, special prosecutors by definition are in fact supposed to be divorced. Any special prosecutor, this is my history from new times. That didn't keep them from firing the special prosecutor but we'll leave aside that. My gut feeling is, if Andy didn't know, somebody else in his office did. I don't think Dennis was that far out on a limb in terms of issuing subpoenas, in terms of convening a grand jury, in terms of having citations issued just on his own without double-checking with somebody in that office.

>>Doug MacEachern:
I got to disagree, Howie. I really don't -- I think this is something that -- I don't think that Thomas even consciously kept an arm's length from. Once he appointed Wilenchik, Wilenchik is the kind of takeover attack dog that I think really kept this entirely to himself. He -- the sort of kizmet he and Arpaio had before increased exponentially between Wilenchik and the sheriff.

>>Dennis Welch:
Let's not forget that Mr. Thomas worked for Wilenchik and had a close relationship with him before he was elected to office. In fact, he worked for him immediately before taking office. We don't really know exactly what he did but he was employed there. So he's got that close relationship.

>>Howard Fischer:
We're going to find out. Because there are a couple of open bar complaints against the county attorney and against Mr. Wilenchik . And the bar, you know, talk about doing a legal colonoscopy on somebody, the bar can do that with you. If you don't cooperate with them they yank your ticket. It will be interesting to see what they come up with. They're looking at everything, the conversation with Baca and the special prosecutor and everything else. I have a feeling in the next 12 months as the bar complaint winds up we'll see a lot of interesting stuff.

>>Dennis Welch:
Doesn't the head of the bar also represent terry Goddard?

>>Howard Fischer:
Well, the bar is the bar. All lawyers are unbiased. Don't you know that?

>>Ted Simons:
We also found out that Mr. Wilenchik apparently wanted Judge Baca removed. Is that the way you go? You just walk in and say, I want you removed?

>>Howard Fischer:
Well, you can do that. I mean, that's a variation on the whole thing with the county attorney and all the judges, 62 judges disqualified. Anybody can allege by as. You actually have to have some proof in there. It certainly didn't help then when he for whatever reason through this intermediary tried to meet with Judge Baca supposedly to smooth things over with Andy Thomas' office. Let's just say not the best way to do it.

>>Ted Simons:
I don't know Dennis Wilenchik but I know Paul Reuben. He can be cagey, a little wiry. Do you think he could take on Wilenchik ? Who would win it?

>>Doug MacEachern:
It would be a pretty good fight. But Paul is an athletic guy.

>>Ted Simons:
Speaking of Mr. Wilenchik , he did respond this week to a variety of things. Obviously I imagine that would be a person who would look to respond as soon as possible. Howie, did he say anything of merit -- of worth here?

>>Howard Fischer:
He didn't want to return our calls initially. He finally issued a long, an eight-page, single-space treatise. Nope. Again, no surprises. His side of the story. The most interesting thing to me was this issue of the arrest of Lacey and Larkin. Now, Wilenchik did in fact order that citations be issued to Lacey and Larkin for disclosing this grand jury subpoena on the pages of New Times. Now, he insists that he never said they should be arrested but that some unknown person in his office or assistant special prosecutors told the sheriff's deputies to pick them up. You know, as I say, I'm not calling anyone a liar. So please do not file the lawsuit this week. But let me tell you, all of these coincidences, all this stuff does stretch a lot of credibility here.

>>Doug MacEachern:
I was very impressed by the use of the past tense and by the third person and other linguistic tricks that were -- that were in Mr. Wilenchik 's lengthy explanation as to why everyone but he is lying about what occurred here. I couldn't make a great deal of sense of it. But like Howie, I was fascinated by the efforts to place the responsibility for having the two, Lacey and Larkin arrested, on to this unnamed person that apparently no one knows, even Wilenchik , I would guess, probably doesn't even know who this person is.

>>Howard Fischer:
How hard is it to find out? You take the deputies who went out to one home in the east valley and one home in phoenix. Who told you? Okay. Hey. I don't even have subpoena powers and I could figure that out.

>>Ted Simons:
In another courtroom, Wilenchik apparently -- this had nothing to do with invading people's privacy. Does that suggest that he still isn't quite aware of what people are mostly concerned about here?

>>Howard Fischer:
Well, the explanation -- this goes back to explain. One of the things that he wanted from new times was a list of everyone who had visited their website since the beginning of 2004. Their IP Addresses, where they had been before they surfed there, any identifying information, even what type of platforms they were use to go surf the web. I'm not sure how that helps. Ostensibly he says -- because once he had that list he could compare it to the list of people who had threatened the sheriff. I'm not sure. If he's got a list of people who have threatened the sheriff what do you need that for? I'm assuming, again, under the theory of giving him all benefit of the doubt, he was trying to prove that New Times knew the publication of the web address posed an immediate and serious threat to the sheriff. That gets to the law, which makes it illegal -- I mean, I can give the address here tonight. He can put it in the paper but you cannot put it on the web. So he was trying to make the case that because New Times published it, it posed an immediate threat to the sheriff as shown by the fact somebody who read that was also threatening him.

>>Ted Simons:
An immediate and continuing violation because it was still up there on the web so you could continue to go to it and provide a possible threat to the sheriff.

>>Doug MacEachern:
They're making -- the New Times was making a case that what they did wasn't against -- wasn't against the law and they shouldn't be prosecuted for it. So I expect they probably thought that taking off the web would have been some sort of admission.

>>Howard Fischer:
Well, and this gets to the whole issue of the law. As I say, this is a very unusual law. The 1999 law was passed because somebody was putting up the names of phoenix police officers. So they made it illegal only to put up the names on the web -- like I say, you can take a billboard and put Sheriff Joe's address on that billboard. But again, you have to show, a, that it posed an immediate and serious threat. And b, that person who posted it, that that threat was apparent to the person there. You know, in terms of first amendment, this law doesn't wash. New Times obtained that information legally. They obtained it from the sheriff's own financial disclosure statement, which is, a not only on file in the recorder's office, but b you can go to the county recorder's website and pick it up there. So you cannot make illegal to repeat what is already out there.

>>Doug MacEachern:
I understand that people can link to it on the web.

>>Ted Simons:
That brings us to our next topic of conversation. Andrew Thomas coming out against channel 12, AZ central, and not pleased that apparently his home address was put on display by way of you guys. Your response.

>>Doug MacEachern:
Well, it was placed on there in a story by a channel 12 reporter, Brian Reznik, who was making a point that Sheriff Joe's address is available in a number of different venues, and a link to the county's website as Howie just described. And also if one went there to go check out his evidence you could find, in addition to information about Sheriff Joe, you could also find information about the county attorney. And the county attorney took quite serious umbrage about that. So it was inadvertent issue. It wasn't presented -- it was something that was inadvertently, I think, placed on the website. And as soon as it was pointed out they took it down.

>>Howard Fischer:
But the point still remains. Let's assume that he had written the story and the only link is here's the county recorder's office. Once you're there you have to navigate yourself. The point remains you can get there. How much of a road map do you have to give? I don't know. It's sort of fascinating that everyone forgets what's available out there. One of the political bloggers then took the name of the republic's editor, Warren Bush yes, put that, his link to his address and in fact put the Google earth shot of his house up on the web. I mean, look, we're all vulnerable. Look at, folks, everyone is watching.

>>Doug MacEachern:
As a matter of fact, I think the next day there were radio talk show people giving out my home address. So there's a lot of information out there.

>>Dennis Welch:
This is a little bit, though, too, I think on Thomas' point of view of being the victim after taking bad publicity, say, look what they're doing to me. I prosecute over 40,000 of the most serious cases in the county. I've been the victim of viable and credible threats. Here you are giving them a road map to my house.

>>Howard Fischer:
Here's the thing -- I credit this guy with pointing it out to the county attorney. So rather than calling the republic or channel 12 and saying take it down, he holds a press conference with TV cameras, radio, to point out that his address is on the Arizona Central website, to which Dennis asks, excuse me, so this is the quiet way of handling it? I mean, hello.

>>Ted Simons:
It can be messy sometimes.

>>Dennis Welch:
The answer was interesting. Because he said, well, he was assuming that any news organization contacted by him would have felt they were being pressured with prosecution, he said, and his job in holding the press conference was to shame the media into taking that link down.

>>Howard Fischer:
So the press conference doesn't cause pressure. Uh-huh. Yeah.

>>Ted Simons:
Real quickly before we get going here, I know you did a story regarding the use of private attorneys by way of the county attorney's office. How prevalent is that? And is that unusual from past regimes?

>>Dennis Welch:
Oh, no. They use private attorneys quite a bit in this case. I mean, we did a story that focused on the use of private attorneys in cases or clients that involved political opponents of his in the past. There's several hundred thousand dollars had been used in that, to handle some of those cases. They've come back and would say, listen. A lot is civil case from different types of litigation and whatnot. But they haven't been coming in these types of cases like people like we are America, Terry Goddard which involved a civil racketeering case, apparently.

>>Howard Fischer:
One of the interesting things about this -- I'm not mentioning Thomas because the AG.'s office has been guilty of this, too, is sending cases out to political allies, to people you have worked for, to friends. And billable hours at 3, 4, 500 bucks an hour, that's a nice bit of love.

>>Dennis Welch:
Well, in the case of Goddard, there's a couple of line entries in there, mark Goddard, $14,000. We talk today Terry Goddard and he says, listen, we only got two or three letters from them. That's a high price for every word.

>>Ted Simons:
We'll stop it right there, guys. Thanks so much.

>>Larry Lemmons:
Congressman Harry Mitchell joins experts from ASU's school of sustainability and the global institute for sustainability. They discuss the importance of issues and directions that reinforce the concept of sustainability in our changing world climate and economy. A special edition Monday night at 7:00 on channel 8's Horizon.

>>Ted Simons:
Tuesday, a look at new technology for detecting breast cancer. Wednesday, a conversation with former UN Weapons inspector Scott Ritter. Thursday, Governor Janet Napolitano makes her monthly visit to the Horizon set. Friday, another edition of the journalists' roundtable.

In this segment:
Dennis Welch:East Valley Tribune;
SPOTLIGHT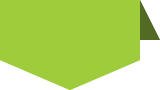 STAY in touch
with
azpbs.
org
!
Subscribe to Arizona PBS Newsletters: