The United States Supreme Court's session begins in October. Michael Grant guest hosts HORIZON and talks to ASU Law Professor Paul Bender about the new session.
Transcript:
Michael Grant:
Tonight on "Horizon," the United States Supreme Court's new session is underway. Among the cases it's hearing this session, a challenge to lethal injections for executions and a challenge to a voter I.D. law similar to the one in Arizona. We'll get analysis on those cases and more next on Horizon.

Michael Grant:
Good evening. I'm Michael Grant. Welcome to Horizon. The traditional "red mass" was held the day before the United States Supreme Court started its new session. Six of the justices attended, five of whom are catholic. Also right before the state of the session, Clarence Thomas, the Supreme Court justice who is known for not talking, talked a lot about his new book, "my grandfather's son." after that, the court was on to business. It accepted more cases than usual at the start of the session. Some of the big cases this session, another Guantanamo bay case, a challenge to lethal injection and a challenge to a voter I.D. law. Here to talk about those cases and more is Arizona State university law professor Paul Bender.

Michael Grant:
Paul, welcome back.

Paul Bender:
Welcome to you Michael. I am allowed to say how happy I am to have you back. But I am going to be nice to you, maybe that will encourage you to come back some more.

Michael Grant:
I appreciate that.

Paul Bender:
We have missed you.

Michael Grant:
Thank you very much. I promised to leave--

Paul Bender:
Now you can promise to come back.

Michael Grant:
Anyway, it is good to be back, and certainly a couple of my favorite shows are the Supreme Court preview and the Supreme Court review.

Paul Bender:
Unending source of entertainment.

Michael Grant:
It is, indeed. This will be the second full term for chief justice Roberts and justice Alito.

Paul Bender:
No it's Alito's second term.

Michael Grant:
But the two of them together --

Paul Bender:
You know, people were wondering whether they were going to be more like Kennedy and O'Connor, conservative moderates, or whether they would be more like Scalia and Thomas -- in the first few years, there is no question where they stand. in introducing justice Thomas in 60 seconds over the weekend, the reporter introduced him as the most conservative justice on the supreme court. That is not true. Alito is the most conservative. Roberts are more conservative than Scalias.

Michael Grant:
So now basically you have four, four, and one, whereas with justice o'connor --

Paul Bender:
O'Connor and Kennedy switched back and forth of being swing votes over the course of 15 years or so. Now only one. in order for the conservatives to prevail, they need one vote, Kennedy's, and in the past they needed two votes. in the first term of Alito, you could see that happening. O'Connor had voted to strike down the -- each case was a 5-4 case. so that changed the result in that case, and there will probably be more like that as the years go on.

Michael Grant:
Speaking of change, everybody going to try to hang on through 2008? Justice Stevens is 87.

Paul Bender:
He is over 85. There was an interview with him in the "New York Times" magazine in which he said he had no plans to retire.

Michael Grant:
He is pretty healthy.

Paul Bender:
He really enjoys his job. He does a lot from Florida. He was one of the first justices to work from home by computer. So, no, I'm sure he is not planning -- you can never tell what's going to happen. Right now it would be very hard for president Bush to get through the senate, now controlled by democrats, a really conservative candidate. the only one who could get through would be somebody quite moderate, like maybe O'Connor --

Michael Grant:
Or perhaps one of its own.

Paul Bender:
Maybe. Yeah

Michael Grant:
The argument is often offered for say John Kyl or --

Paul Bender:
that would be interesting. Versus the future of constitutional law. I don't know which side people come out on that.

Michael Grant:
This is not -- looking -- I don't mean to trash the show before we get into it, but this is not a particularly fascinating line up of cases going into the term.

Paul Bender:
It is fascinating intellectually. There are five or six intellectually interesting cases. in terms of the importance of the cases, i suppose the most important case in one way is the lethal injection case. There is a possibility that the court will say things that will stop lethal injections for a while or maybe cut them down, and certainly the court is considering that case. it is going to stay all lethal injection executions until it decides if that is a constitutional --

Michael Grant:
Justices turning into workaholics here? we have 43 cases.

Paul Bender:
No. they went into this term with less cases, 26 cases before they --

Michael Grant:
They granted some last week.

Paul Bender:
The lowest number that I ever remember, and the 17 just brings it up to where it has been in the last few years, which also -- last year they decided 68 cases. The lowest number I can remember. It will be interesting to see whether they continue that trend of granting a lot of cases. They needed to grant a lot of cases to figure the argument schedule through January. it takes a while for a case to be argued after it is granted. if they hadn't granted cases, they would have had empty days in January. Even though they had four hours a day set aside for argument there may have been days they were not sitting at all.

Michael Grant:
Well, speaking of cases, why don't we move into those. a couple of political cases that could impact Arizona. The first one is Indiana voter I.D. law is being challenged. Taking a look at the Indiana law, it seems to be more severe than Arizona's voter I.D. requirements.

Paul Bender:
It requires a government issued photo I.D. at the time you vote. if you vote in person at the voting place. whereas I think the Arizona law has some alternatives. if you don't have a government-issued photo I.D., there are other things you can do. in Indiana, if you don't have the government issued photo i.d., you can cast a provisional vote, but the only way to validate that vote is to come back within 10 days with a government issued I.D. or an affidavit of indigency Reaction to the fact that these environments of a photo I.D. impact heavily on poor people. People who drive cars have driver's licenses and they have photographs and that's enough.

Michael Grant:
If I recall correctly, there was a blunt sentence in the dissent that said something let's not kid ourselves --

Michael Grant:
Everyone knows what is going on here.

Paul Bender:
It was a 2-1 decision in the 7th circuit upholding this. the court took it which suggests they may be getting ready to reverse it. the opinion below is written by judge posner who is very smart but sometimes off the deep end. we know this interferes with people's right to vote, but there aren't very many of them. you don't need much of a justification.

Michael Grant:
It is applying a balancing test, and I think he said something about it -- the strong interest in the state, safeguarding the process overrode what he saw as a slight impact.

Paul Bender:
Because there were so few people it impacted. How did he know there were so few people? Because there were no proof of people who came forward and said I have been stopped from voting. Then he goes on and says, yeah, but the reason the state is doing it is to prevent fraud. of course there is no proof that fraud exists, but we all know it does. he gives reasons why he thinks it does. he is willing to assume the facts that behind the state's interest, and he is willing not to assume, refuses to assume any facts on the other side. even if you do that, the notion that it only affects a few people, the state doesn't need as much of a justification, when you are talking about taking away constitutional rights, that is new to me. I thought if it affected one person, you need a strong justification.

Michael Grant:
The bottom line on this one, visa in Arizona, if the court were to affirm Indiana's law, Arizona's law survives. if it overturns Indiana's law, Arizona's law might or might not --

Paul Bender:
If the court overturned it on the grounds that none of these laws go to people who vote absentee ballots by mail. if you can tolerate for people who vote by mail in Arizona, absentee ballots Indiana, why can't you do the same thing here. if they decided on that ground, it would affect Arizona's law. if they decided on something else that isn't in the Arizona law then it wouldn't.

Michael Grant:
Let's go to the state of Washington and look at the primary system. Which I find very confusing. it is a kind of thing that the highest two vote getters move on to the next round.

Paul Bender:
It is a version of the open primary. some states, mostly in the west, Washington, California, Arizona, have tried to move away from letting the parties decide who is going to be on the final ballot and letting the primaries decide and not letting the parties tie up the primaries to be sure that the party's candidate gets on the ballot. California passed an open primary law. Anybody can vote for anybody on the primary.

Michael Grant:
Democrats can vote for Republicans. Republicans can vote for Democrats.

Paul Bender:
In the California law, the republican with the most votes gets on, and the democrat with the most votes gets on -- that violates the free association of the parties because they have an candidate pick by the people who are not members of the party

Michael Grant:
Certainly subject to mischief.

Paul Bender:
So, what Washington did was say, okay, we are going to get rid of making this a party candidate. we are going to put anybody who meets the test, enough signatures and filings to get on the ballot, we will list on the ballot. And people can vote for anybody they want, and the two highest people, two people who get the most votes go on the ballot. But they did one thing which caused the court to hold it unconstitutional. it is not the party's candidate. The candidate can self-identify as a member of the party or as an adherence to the party views --

Michael Grant:
Republican, democrat, independent.

Paul Bender:
Still somebody is going to go on the ballot with them after his name and -- and that violates the free association of the -- it is not the party's official candidate.

Michael Grant:
In Tucson recently, Judge Collins ruled our open primary system unconstitutional as applied to the libertarian party. Which I always thought the libertarians had a stronger argument for that being so small --

Paul Bender:
Yeah, it is easier for outsiders to do that. But the -- but Arizona has the highest -- democrat with the highest number of votes goes on the ballot as the democratic candidate. if they wanted to challenge the Arizona system, I think they would prevail. The libertarian party challenged it and the judge in Tucson held that that was unconstitutional to let independents vote on who the libertarian candidate should be.

Michael Grant:
One of the other arguments that the libertarians have made they do not, the state does not pay for their primary. They bear all of the costs. I'm not sure if that locks into the equation.

Paul Bender:
And they put that person on the primary ballot.

Michael Grant:
Correct. Well, let's get to the Guantanamo bay case you mentioned previously. a lot of Americans are seeing this as a scene from "ground hog day" didn't we decide this not once, not twice --

Paul Bender:
This is the third time this issue has come up. it is very confusing. There are two kinds of people at Guantanamo. There is a small number of people, a dozen or so, who the government wants to prosecute as war criminals. And they want to do that through military commissions, and there has been litigation about that. The president originally proposed a certain kind of military commission. The Supreme Court said it was illegal because the statute requires you use court martial procedures and it violates international law. it is being litigated now whether the new procedures -- the problems, you can use evidence gotten by torture -- that is not involved in this case. this case involves a much larger number of people, 400 people now, once over 600, of detainees, people being detained as enemy combatants, prisoners of war, and they stay in detention, and the only way they have of getting out is to go before a status review tribunal, which is a cursory examination which gives them almost no rights. Its decisions are appealed to the court of appeals which has very little role. These people arguing that is not sufficient procedure to test whether they should be detained under those conditions for the rest of their lives.

Michael Grant:
Basically, it's not sufficient procedure to adequately substitute for the writ of habeas corpus which congress suspended the ability to take a habeas petition.

Paul Bender:
I don't think they want the federal judge to decide whether they're enemy combatants -- let them see the evidence against them. Let them have lawyers, things like that. When that case came to the Supreme Court, the Supreme Court said you can go to a federal judge and ask him -- the congress immediately reacted -- it limited the statute.

Michael Grant:
Congress has the constitutional power to do in circumstances.

Paul Bender:
Unless they suspend. The supreme court held that congress hadn't done it right and hadn't made it retroactive for these people. We mean it to apply to these people. Even though they bought the suit before the statute. We don't want people in Guantanamo to have any access to a federal court. We know you held at the previous statute, habeas corpus statute let them, we are amending that statute. We don't want to give them the right of habeas corpus. That -- congress cannot suspend the writ of habeas corpus except in times of invasion or rebellion. The question is this a suspension of the writ? What writ? I take it means the writ as it existed in 1789, because that is what the constitution is talking about. So, the lower court opinion is all about what the English courts did in the 17th century -

Michael Grant:
So this is Tom Jefferson and the pirates --

Paul Bender:
Something like that, yeah. and they held that they said the common law was that people who are outside the sovereign territory of England or the united states, and who were not citizens did not have access to habeas corpus. There are people who think the cases show the opposite. Should you treat Guantanamo as part of the sovereign territory of the United States. Sovereignty is in Cuba even though Cuba has no control over it and the United States has complete control over it. That is the decision that will decide the case.

Michael Grant:
This is one where justice Kennedy will rule against the administration?

Paul Bender:
Yes, I think he will rule against the government here. he wrote an opinion in one of the earlier cases in which he said, I don't care about the technicalities of habeas -- this is a question of whether you can -- you can't do that unless you have a good reason, and you don't have a good reason when they're in Guantanamo, which is basically the united states.

Michael Grant:
Basically you're trotting on our territory and you better have a darned good reason for doing so.

Paul Bender:
He is very much into his territory. In this one I think it probably would put him on the side of the liberals and this statute will fail as well. it will be interesting to see if I'm right on that. What rights these people actually have. The only issue here is can they go to a court? The question of what rights they have is still up in the air.

Michael Grant:
Still up in the air. all right. a couple of -- I was going to say a couple of death penalty cases. one is not a death penalty case, but let's talk about the one that clearly is. You mentioned it earlier as well. it goes to lethal injection. Ironically enough many states going to lethal injection because it was thought to be a more humane form of execution. The allegation here is with certain circumstances, certain chemical mixes it is not.

Paul Bender:
Right. There is some evidence that it is not at least in some cases, maybe in a lot of cases. The question is whether the first drug they give really knocks you out or just paralyzes you. The drug they give stops you from breathing. If you are not knocked out but paralyzed and they stop you from breathing,that can be very, very painful.

Michael Grant:
It is generally conceded that can happen. The question is what do you do about that?

Paul Bender:
The argument is that they call it a cocktail of drugs that they give. there are cocktails that don't raise that danger that much and the state has a constitutional obligation to use the cocktail that produces the same result, that is the execution, but doesn't have the same danger of causing this incredible pain. The lower court, the Kentucky Supreme Court said yeah, it might cause pain, but not everything that causes pain is cruel and unusual punishment. they don't have to get the less painful method as long as it isn't too painful and there isn't enough evidence that it is -- in this group of cases they're going to hear this year, i think there are more situations where the court has granted review of a conservative result below than usual. so, it may suggest that the court is going to decide on the liberal side in a few of these cases.

Michel Grant:
It does seem strange for the Supreme Court to be getting into something like a balance of chemicals.

Paul Bender:
They are not going to talk about the right balance. They will talk about what the standard of proof is to force the state to use a safer chemical.

Michael Grant:
On the cruel and unusual standard.

Paul Bender:
Exactly.

Michael Grant:
Which I think is the -- is the profile of, the potential profile of this case, the rational or importance of this case.

Paul Bender:
Right. The question is whether it is unnecessary pain.

Michael Grant:
Now, the other sort of semi-death penalty case, and it is only a death penalty case because the defendant has been sentenced to the death penalty, involves the international court of justice in a memorandum from president bush to his attorney general. This is strange.

Paul Bender:
Strangest cases. Vienna convention -- Arizonians have contact with this because the same issue came up in Arizona some years ago. The international convention, Vienna convention, if a foreign national is arrested, they have the right to be informed that they can consult the consular office of their country and the person has a right to help them. The United States rarely lets people who are arrested know when they are arrested from a foreign country. Texas has many Mexican nationals who it hasn't told that to. The international court of justice said that you have to give them -- you have to go into the question of whether if they had seen that consul, it might have led to a different result. If it would have you have to give them a new trial in that situation. Texas said, well, maybe so, but we have a rule that you waive an objection unless you bring it up at trial. These people never objected at trial, they waived that objection. The international court said that is one you can't waive. The decision is whether the Texas courts have to agree with it. The U.S. supreme court said a number of years ago you do not have to agree with the international court over something like that.

Michael Grant:
Because that is domestic. Those are our procedures.

Paul Bender:
The question whether it is national or international -- the president writes a memo to the attorney General Gonzalez saying I want to obey the international court of justice in this case. I want you to make sure that all states waive their waiver rules and do what the international court says they should do, consider whether the failure to let them know about the right to see consul prejudiced them, and the Texas Supreme Court said not only does the international court of justice not have the right to tell us what to do, but who are you as president to tell us what to do --

Michael Grant:
Is it involving treaty supremacy even though under the United States?

Paul Bender:
They say it is a treaty, but the courts have the right to decide what the treaty means. The courts mean the domestic courts. We're not bound by what the international court thinks the treaty means. the president said no, I am the one who enters into these treaties and I have the right to tell you what the treaty means and I say it means what the international court says it means.

Michael Grant:
I suspect once that comes down you will need blackboards to try to sketch that one out. That is just absolutely baffling.

Paul Bender:
Another case that the court granted conservative result below.

Michael Grant:
Paul Bender, thank you very much as always. We will watch, not necessarily me, but we will watch the decisions as they come down.

Paul Bender:
Thank you for doing this.

Michael Grant:
Thank you, Paul.

Michael Grant:
Thanks very much for joining us this evening. Have a great one. I'm Michael grant. Good night

In this segment:
Paul Bender:Law professor, Arizona State University;
SPOTLIGHT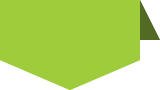 STAY in touch
with
azpbs.
org
!
Subscribe to Arizona PBS Newsletters: