The Mitchell Report is out today, the culmination of a 20-month investigation into the use of steroids and other performance enhancing drugs in baseball. Doug Franz of the morning sports show "Doug and Wolf" on Sports 620 KTAR talk about the report and implications for our local team, the Arizona Diamondbacks.
Transcript:
>> Ted Simons:
Tonight on Horizon, it's being called one of the biggest baseball scandals in decades. The "Mitchell Report" is out. It shows the use of performance-enhancing drugs in baseball. There are several names of players with ties to the Diamondbacks in the report. We'll talk about how this impacts our baseball team. A new lawsuit has been filed in the employer sanctions case -- this after the judge tosses out the old one. Hear from one of the lawyers working on the case. And five years ago an effort which started to make Arizona a leader in biosciences. We're going to look at a report on how we're doing after five years. That's all next, on Horizon.

>> Announcer:
Horizon is made possible by contributions from the friends of Eight, members of your Arizona PBS station. Thank you.

>> Ted Simons:
Hello and welcome to Horizon. I'm Ted Simons. Roger Clemens, Barry Bonds, Miguel Tejada. Those are just some of the big names revealed in a 20-month investigation into performance-enhancing drug use in baseball, the "Mitchell Report." The report included the names of dozens of ballplayers -- and yes, several had ties to the Diamondbacks. Here to talk more about the report is Doug Franz, co-host of "Doug and Wolf," a sports talk show heard mornings on Sports 620 KTAR.

>> Ted Simons:
Doug, good to have you. Welcome to Horizon.

>> Doug Franz:
Thank you. Good evening.

>> Ted Simons:
What was in this report?

>> Doug Franz:
Well, the big thing that was in the report was the name of Roger Clemens. That was one name that there was a lot of speculation. But we didn't have a lot of proof. Now, proof is a very subjective term now. What's in the report is depending upon how you want to look at it as an individual. What I mean by that is, we have statements from people that say, this person used steroids. But then they were able to corroborate that with, "Here's the check I received because I bought this person steroids." Another person said, "I'm the one that injected Roger Clemens with steroids." So if you want to say that this person might be vindictive or you want to go after that witness, you can still put your Roger Clemens poster on your kid's wall and everything is okay. But if you want to say, there is so much overwhelming circumstantial evidence here that you want to be a believer, then there's enough in this report that you would say, "Roger Clemens, son, it's time to take the poster down."

>> Ted Simons:
It seems like Roger Clemens is the major name here. However, there were a lot of other names still. But the hype for this report was very high. Is there a bit of a letdown in terms of maybe some of the other big names weren't involved?

>> Doug Franz:
From a media standpoint, absolutely. Because the media did almost all the grunt work on this report, or at least that's what it feels like for a lot of the people that have been investigating. The reason why I say that is the book called "A Game of Shadows" so much of that feels like it's been lifted. It's almost if you were on a college campus and issued this report you might get an 'F' for plagiarism. You just picked it up, put it down and here's my report on this event. That's why there's a little bit of a letdown because so many of the names that came out of this report, most of us in the media already knew. It does help with the details a little bit. I think the part that's not a letdown is for the people that didn't want to believe, for the people that were still out there that thought steroids weren't a problem in baseball. There's enough details, bank records, cash checks, transcripts, calendars that showed this is when you go involved in your steroid cycle. That information is there for certain players. Therefore, that's where it's not a letdown. As long as you're a nonbeliever, there's no problem in baseball. I think this report hurts your standing in that opinion.

>> Ted Simons:
Well, it's interesting you say hurts your standing. Because Matt Williams, his name has already been connected to steroids before this report comes out, his name is in the report as well, along with a lot of other -- I think Grimsley is in there as well. How does a player -- let's take Matt Williams. This is a guy that's idolized by a lot of Diamondbacks fans, was here during the glory days, is still with the team in a variety of aspects. Yet his defense is, yeah, I took it but I didn't like it so I stopped taking it. Yet I ordered more of it that later. I mean, how is he going to play out of this?

>> Doug Franz:
This was actually good that his name got leaked out early. Because it's almost as if, okay. We've moved on from Matt Williams. Now let's go to Roger Clemens and Andy Pettitte. So from that standpoint that's a good thing for the Diamondbacks, if there's such a thing as a good thing in this. But if you want to focus on the Matt Williams thing, it is a very difficult to believe type of story. And the element of h.d.h. and the element of steroids is this: It is legal in this country if you get a doctor's prescription. So from that standpoint, if you want to focus on that, not only did he not do anything wrong because he had a doctor's prescription, but also he didn't do anything wrong because it actually wasn't illegal within the game of baseball. They didn't test for it, didn't have rules against it. Now, that is a very "put the blinders on and that's the end of the discussion" if you want to protect Matt Williams. The next step is, what about this doctor? The doctor was a dentist. And the doctor was charging prescription rates that are so abnormally high. Why? Because when you know you're doing something wrong, whether it's selling drugs on the street or whether it's selling steroids through some kind of doctor that has a quack type of reputation, that's what we're looking at here. Because if you really felt like you weren't doing anything wrong, why were you paying such an exorbitant amount of money to have these drugs shipped to you? And I think that's the deeper part of the issue that needs to be focused on. There is a court of record. And I don't think these players should be subjected to the court of law here. But in a court of public opinion, I have no problem judging a lot of the men on this list.

>> Ted Simons:
And that goes back now to my next question, which is going to be kind of in general an overview for baseball. A lot of folks put a lot of commitment into following their teams. And a lot of cities, towns, counties, put a lot of money into building stadiums for these teams. And they don't want to see that product tarnished. How much is this product, baseball, tarnished by this report?

>> Doug Franz:
That's a very individualized question for anybody who's listening or viewing or however they want to see this report and how it comes out. Because there's a subjective nature here of how do you want to look at these players? A player like a Barry Bonds who used steroids in order to -- out of jealousy. He was jealous that Mark McGuire and Sammy Sosa got so much home run attention that he wanted that attention, he wanted to feel that type of exhilaration. So then he takes and now he explodes off the map when it comes to body size, but also production. So from that standpoint you could say, well, okay. That's Barry Bonds going to the extreme. But what about the guy who's the 25th man on the roster who's close to being cut? What does that guy do? If that guy's married and he has a family and he's thinking, if I use steroids and I can hang around the game three more years I might sign that one big contract. So then Ted and Doug are going to debate whether not I did the right or wrong thing, but I've got my millions and my kids are happy. So that's, if you're a fan, how do you want to look at what these players did? And there's too many variables between the high end of the Barry Bonds type people and the low end of the Alex Cabrera's that makes you say, I don't know which ones I want to judge. Personally, I admit, I don't get wrapped up into the lower end of the spectrum because I don't think they're challenging the Babe Ruth's of the game or the Lawrence Bonds of the game. I look at the Bonds' and Clemens' and I get personally offended because then I go back to dad, me, my grandpa, going to baseball games together. I grew up in southwest Ohio so we would drive to Cincinnati Reds games. And in 1976 I can still give you the roster of the starting lineup. And I was four. That was baseball to me. And I feel like that's been robbed. Not by Cabrera. By Clemens.

>> Ted Simons:
Exactly. And we'll wrap it up with this question real quickly. We've only got about 30 seconds. Can baseball to the next generation, will the next generation be there with the same kind of interest to look back and say, "Oh, this was the steroid era?"

>> Doug Franz:
Deep question. And here's the issue. I think baseball already lost a generation of people by not having games start on time, by losing the kids. It's a corporate game now. And I don't think corporations care. You're going to take your partner or you're going to take your client and take them to a game anyway and hope you make that big contract sale. So you'll still buy the tickets. I think they lost kids a long time ago but this certainly cuts deep.

>> Ted Simons:
Alright Doug thanks so much for joining us. We certainly appreciate it.

>> Ted Simons:
A federal judge late last week tossed out a case aimed at derailing Arizona's new employer sanctions law, which penalizes employers for knowingly hiring illegal aliens. Judge Neil Wake ruled that the lawsuit targeted the wrong officials. A new lawsuit has been filed to target county attorneys. And I'll talk to an attorney working on the case. But first, David Majure reports on arguments being made against the employer sanctions law.

>> David Majure:
Illegal immigrants have long been a part of Arizona's work force. But a new state law seeks to end the practice of hiring illegal workers by penalizing employers who do so. House bill 2779, signed by the governor in July, punishes employers who knowingly hire unauthorized workers. Their business licenses can be suspended for a first offense and revoked for a second violation. And under the new law that goes into effect January 1st, employers must verify the legal status of all new hires using the federal government's e-verify system. But a lawsuit has been filed in U.S. District Court to stop the law from taking effect. Led by the Arizona Contractors Association, about a dozen business groups are behind the lawsuit that names Arizona's county attorneys, attorney general and registrar of contractors as defendants. The challenge to Arizona's employer sanctions law is based on several claims, among them that law is unconstitutional because it interferes with and is pre-empted by federal immigration law. There's a claim that it violates an employer's right to due process guaranteed by the Arizona and U.S. Constitutions. Another claim says it illegally regulates interstate commerce because it affects workers who may be hired and work in states other than Arizona. The lawsuit also argues that the separation of powers doctrine of Arizona's constitution is violated, because the executive branch has little if any discretion in enforcing the law. And it claims that there's a violation of the U.S. Constitution's Fourth Amendment protection against unreasonable search and seizure. This has to do with the requiring employers to use the e-verify system to check the status of workers. By doing so they must allow periodic site inspections by government workers.

>> Ted Simons:
And here now to talk about the lawsuit against the employer sanctions law is Lou Moffa, an attorney with Ballard Spahr, which represents the plaintiffs in the case.

>> Ted Simons:
Lou, good to have you here. Thanks for joining us.

>> Lou Moffa:
My pleasure.

>> Ted Simons:
Why did you file again?

>> Lou Moffa:
We filed again because we felt it was the most expedient thing to do in order to address the judge's concerns and get the matter before the judge so that we could get a ruling on the actual merits of the case in advance of the law taking effect in January.

>> Ted Simons:
As far as that original ruling was concerned, do you feel that was just technicalities and time to move forward?

>> Lou Moffa:
Well, they're technicalities because they're procedural maneuvers and procedural rulings and it tossed the case without prejudice, meaning we could re-file and correct the deficiencies. We don't agree they were truly legal deficiencies, obviously, we thought it was correct the first time around.

>> Ted Simons:
And the judge ruled -- said -- that it was hard to claim an injury over a law that has not taken effect yet. How do you respond to that?

>> Lou Moffa:
Well, he said that, and he was more concerned in his view with the fact that none of our plaintiffs claim that they were violating the law or intending to violate the law. And he felt that that was a necessary allegation in order to establish constitutional standing, you know, the idea that in order to come under the constitution and get in federal court you have to have a real injury, not a hypothetical injury.

>> Ted Simons:
Okay. But again the idea of, if I get this correct where he's coming from is, basically you have to admit hiring someone without the papers in order to claim the injury and no one was admitting hiring someone without the papers.

>> Lou Moffa:
Effectively, that's what he said. That's exactly what he said, that you had to come in here saying you're going to violate the law. And therefore the law would penalize you and that would give you the right to claim that you could be injured if the law takes effect.

>> Ted Simons:
Are we having now businesses - and I understand at least one - that says it has been at least the target of a county attorney's office?

>> Lou Moffa:
We have filed affidavits as John Doe affidavits to protect the identities of the businesses who filed. And one person, one business has filed an affidavit saying they do now knowingly hire an undocumented alien and they will continue to keep that person on their payroll after January 1st.

>> Ted Simons:
Okay. Why would it be wrong for the county attorney to go after that business?

>> Lou Moffa:
Well, under the Arizona law it clearly it wouldn't be wrong. We argue the Arizona law is invalid, so therefore it's an unconstitutional exercise of authority.

>> Ted Simons:
Okay. But to at least investigate what's going on.

>> Lou Moffa:
Right.

>> Ted Simons:
Would that make sense to you?

>> Lou Moffa:
Well, technically under the law that would be what the county attorney is supposed to do. But that's why we want the law stopped before January 1st.

>> Ted Simons:
And the Sheriff's Department as well, there are also allegations that sheriff is threatening some businesses. What do we know about that?

>> Lou Moffa:
There were claims by people that he's made comments and he made them in the press, at least the Sheriff's press releases, I should say. When they announced the agreement between the county attorney's office and the sheriff's office to investigate these things, the Sheriff's Office press release indicated that they'd had numerous calls already claiming that employers in the county were hiring undocumented aliens. So that, that's a matter of record.

>> Ted Simons:
Right. But he is saying that he is not necessarily threatening, he's warning that, "When the law takes place I want to come look for you."

>> Lou Moffa:
Semantics. Whether a warrant or a threat, if I'm coming after you, is that a warning or a threat?

>> Ted Simons:
What is wrong with this law? Why is this -- I understand that there are a variety of levels. Go ahead and touch on them if you will. Because there's federal, there's state, there's also other aspects. From where you sit what is the biggest problem with this law?

>> Lou Moffa:
Let's be clear first. We're not saying there's something wrong with regulation of illegal immigration or that there's not a problem with illegal immigration because there clearly is. It is clearly a major problem. The issue is, who gets to decide how to solve that problem? And how are we going to solve that problem? This law infringes on federal authority in the area of illegal immigration. And we have alleged and we believe that under the constitution, the supremacy clause, that the federal government has principal authority in this area and that state governments and local governments don't have the right to regulate in this area in this way. And that's the big picture, why is the law wrong. The little picture of why is it on the specifics, it requires, it mandates businesses to join up with the e-verify program, which is a voluntary program by the federal government. Federal government doesn't require it but the state's trying to require it. That's a conflict. When there's a conflict between federal and state law, federal wins. That's why the law is wrong. The state law also has a limit on the defenses that an employer could raise in a proceeding. And that is a procedural due process problem. You can't limit my defenses if my penalty is I could lose my license. I'm supposed to have full due process rights. That's another problem with the law.

>> Ted Simons:
And the license aspect in particular, though, the state will say, we're the ones giving these out. We're the ones regulating these things. Now you're telling us we can't continue to regulate?

>> Lou Moffa:
No. No. And that's where there's a difference of opinion obviously. Certainly the state can regulate licenses. The issue is what is the basis for taking away a license or suspending a license? We say if the federal government has adjudicated you to be in violation of federal immigration law -- because that's what we're talking about, federal immigration law -- that is certainly a basis for a state to say I'm going to take away your license or suspend it or penalize you under state law. But it's the federal government first, then the state gets to act. The state doesn't get to say, if you violate federal law we'll take away your license and we get to determine whether you've violated federal law. That's where the rubber hits the road. The state doesn't get to make the call of whether you violated federal law or not.

>> Ted Simons:
There's a curious dynamic going here. Because let's say you succeed. There are initiatives making noise out there that would no doubt be boosted if you succeeded. How would you -- I mean, work that for me a little bit. Would you wind up working against initiatives for the state whereas you're going against the state right now? Do you understand what I'm saying?

>> Lou Moffa:
I'm not as familiar with the initiatives. I know generally that there are initiatives out there. I know that the folks who have proposed those initiatives are well-intentioned and are trying to steer this very complicated path through a constitutional quagmire. But we are not intending anything or any impact on any initiatives. And the lawsuit is meant for the law we have right now. If there's another law then we'll take a look at it when there is one.

>> Ted Simons:
In terms of pragmatics, though, let's talk about the idea -- and this is where the governor comes from saying if at least you get it through the legislative process, you can tinker, you can change, you can do. If that doesn't work, an initiative comes along and it's over. There's no way to change it.

>> Lou Moffa:
Well, there's a way to change it if it's not constitutional.

>> Ted Simons:
True. True. But the fact is there are going to be a number of initiatives coming through. And the court battles will go on forever. Meanwhile an issue a lot of people would like to see solved in one way shape or form is still sitting there, the big elephant in the room. Again, the dynamics are interesting.

>> Lou Moffa:
It's a tough problem. That's all the more reason why it's a federal problem. It's a problem that should be uniform throughout the country and not dealt with on a state level or even a local level. In Pennsylvania, in Hazelton, Pennsylvania, very local, very small, federal judge had no problem telling you, "You can't do that." And the power that a local government has is no different than the power that a state has in this particular area.

>> Ted Simons:
And I understand there was something before you came on tonight, there was some news as regarding the case.

>> Lou Moffa:
We had the other plaintiffs in the case did file a notice of appeal late today of the original ruling that judge made last Friday. And that's an option that we considered and we're still considering it and we haven't made a decision on that yet.

>> Ted Simons:
I was going to say, when were you expecting some kind of decision here?

>> Lou Moffa:
We will probably decide within the next couple of days, probably before the next event in the case. There's a hearing scheduled in the case on Tuesday before Judge Wake. It's coming Tuesday at 1:30. I would certainly expect that if we're going to appeal or we're going to do it before then.

>> Ted Simons:
Okay.

>> Lou Moffa:
But we haven't decided yet.

>> Ted Simons:
And again if you lose -- no one ever wants to talk about what will happen if they lose -- but if you lose, appeal obvious.

>> Lou Moffa:
Sure. And I think whoever loses is going to appeal. There has to be a higher authority.

>> Ted Simons:
Okay. Boy, I'll tell you. What a mess, huh? Lou, thank you so much.

>> Lou Moffa:
Thank you very much.

>> Ted Simons:
We appreciate it.

>> Ted Simons:
You might have seen the headline recently, a local biosciences consortium, T-Gen, found the gene that is responsible for prostate cancer. A plan to produce more news like that was set into place five years ago in Arizona. That's when a ten-year plan was begun to make Arizona one of the leaders in the biosciences. The Flinn Foundation, a local philanthropic organization, recently put out a progress report on the bioscience industry in our state. And earlier I spoke with John Murphy, C.E.O. of the Flinn Foundation.

>> Ted Simons:
And John, thank you for joining us on Horizon.

>> John Murphy:
Appreciate being here.

>> Ted Simons:
Bioscience means a lot of things. But we hear about the bioscience industry in Arizona. What are we talking about?

>> John Murphy:
We're talking about health, healthcare. But we're also talking more broadly about agriculture in the state particularly. And we're talking about therefore food, modified foods. We're talking about biofuels, substitute for oil and gas through use of plants and other items.

>> Ted Simons:
So when people think of bioscience, it's not necessarily health kind of benefits or medicinal purpose.

>> John Murphy:
That's the primary core but it's broader than that these days.

>> Ted Simons:
Just had a report out. Arizona had some good things and had some things that may be need to be a little bit better. Sounds like jobs are up.

>> John Murphy:
Jobs are up. The number of new firms are up substantially. Higher wages for those jobs. All those are very positive signs. Also the number of start-up companies that are being spun off from our universities as well as research institutes is up.

>> Ted Simons:
Okay. The not so good things involve funding, federal funding in particular. What's that all about?

>> John Murphy:
Well, national institutes of health funding is the so-called gold standard of research funding. Our goal was when we began this project five years ago was to look at and set a target of achieving the rate of growth of the top 10 states. Well, we've exceeded that. But in 2006 it dropped down to about 19% which was not the same growth rate that we had been having in the state. So that's the only negative. And we're hoping that's just a one-year blip.

>> Ted Simons:
Are other states experiencing the same kind of thing?

>> John Murphy:
Oh absolutely. Because there's been a stabilization if you will or lack of increased funding on the part of Congress for the N.I.H. So that's really what's happening to this.

>> Ted Simons:
The report also said that Arizona is all but invisible on the national stage as far as bioscience. Good start-up, way to go, that sort of a thing, but still not making much of a presence. Your response.

>> John Murphy:
Yeah, because we're playing catch-up here first. Secondly, I think what's fair to say is we got buzz in the vernacular that's so often used in economic development circles. People know about us now. That's evident from the standpoint of venture capitalists and their firms calling on us and visiting in the state. It's evident too from the standpoint of the number of other universities and business firms that are trying to recruit some of our scientists from here.

>> Ted Simons:
Is it fair to say that because Arizona got such a late start, that there will always be a catch-up factor, and so the state is wise in going after niche markets?

>> John Murphy:
Well, that was the issue. We decided early on to target niche markets and say, let's build on the strengths, what we're really good at, and let's keep moving on those and not try to be all things to all customers. Because you can't play catch-up and win in that game.

>> Ted Simons:
Against places like, for example, San Diego and Maryland.

>> John Murphy:
Maryland, Boston, yes.

>> Ted Simons:
Is the state learning anything from those locations? What have they done in the past that Arizona can do, a, and b, what mistakes have they made do you think that Arizona could avoid?

>> John Murphy:
We have done several things in recent years which I think have begun to pay off and pay dividends. And one of those is significant investment in biomedical research infrastructure, that's facilities, Biodesign Institute at Arizona State University is an example, Bio5, the investments, significant investment from the public and private sector. And T-Gen is another example. So those things will begin to pay dividends. What we have to work on next is what I call the commercialization process. Because research by itself doesn't result in commercial products that can benefit patients. And what we need to do is that part of the transition called commercialization process needs to occur here. Other states have made investments, sometimes direct investments from the public sector, sometimes a blend of private and public sector investments. Our legislature recently adopted an angel tax credit program, that's a step in the right direction. Last I saw the state had committed I think 1.5 million for brand-new start-up companies this last year. That's a significant progress because we didn't have that in our neighborhood before. Now it's available.

>> Ted Simons:
And Arizona again, young state, growing state, to compare against areas where it's just the venture capital is so much greater --

>> John Murphy:
Yes. Because we don't have that natural venture capital here. So in talking with very experienced senior venture capitalist firms, outside the state, there is an interest. They have been definitely watching what's going on here. And they have an interest. But the challenge was, you need to have local investors, persons and firms with discretionary wealth say, we will contribute and be the first ones on the line. And if you do that then we will follow.

>> Ted Simons:
All right. John, thank you so much.

>> John Murphy:
Thank you.

>> Announcer:
Just a couple of weeks before Arizona's employer sanctions law kicks into effect, and there's still plenty of controversy surrounding it. We'll talk about the latest lawsuit and the battle over money to teach English. We'll talk about that and more on the Journalists' Roundtable Friday at 7:00 on Horizon.

>> Ted Simons:
And that's it for now. Thanks for joining us. I'm Ted Simons. You have a great evening.
In this segment:
Doug Franz:Sports 620 KTAR;Lou Moffa:Attorney, Ballard Spahr;John Murphy:C.E.O., Flinn Foundation;
SPOTLIGHT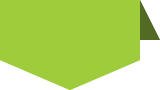 STAY in touch
with
azpbs.
org
!
Subscribe to Arizona PBS Newsletters: