For nearly four decades, the Barrett-Jackson auto auction has drawn worldwide attention to its auction of rare and exotic vehicles. Patrick Van Den Bossche, Chief Operating Officer, will talk about how the auction has grown in popularity and how it got its start.
Transcript:
>>Ted Simons:
Tonight on Horizon, could Arizona senator John McCain do better than expected in tonight's Iowa caucuses? Two pundits will discuss his chances. The Barrett-Jackson auto auction is just around the corner. Find out where it started and where it stands now. That's next on "Horizon."

>>Ted Simons:
Welcome to "Horizon." I'm Ted Simons. Governor Janet Napolitano is out with a revised plan to deal with the state's budget deficit. The governor's new plan would cut $870 million from the current budget, that's higher than her previous plan of $600 million. But $100 million less than the latest budget shortfall estimate by state lawmakers. Napolitano's new plan calls for $214 million in spending cuts and raids on special program funds, $393 million in borrowing for school construction, and $263 million from the state's rainy day fund. The state's top court adopts new rules for lower courts to deal with the employer sanctions law. The Arizona Supreme Court's new rules require a judge hear most cases brought under the new law instead of a jury. The new rules also say a case must be tried in the county where the illegal alien was employed, which can be more than one county if the immigrant was employed in more than one county. Finally, after what seems like an eternity of campaigning, the presidential elections start tonight. Democratic Iowa voters are meeting in caucuses where they will choose their candidates. Republicans will simply cast ballots. Arizona senator John McCain hoping the vote in Iowa will give him much-needed momentum. A new pew research poll shows McCain in the lead nationally with 22%. In Iowa, however, he is in third place in an average of nearly 12%. Mike Huckabee is first at 30%, Mitt Romney second at nearly 27%. Barak Obama and Hillary Clinton are neck and neck about 30% each w. John Edwards coming in with 26%. Here now to talk about McCain's chance and the entire field in Iowa is Stan Barnes a political consultant from Copper State Consulting, and Bob Grossfeld, a political consultant from the media guys. John McCain's chances in Iowa, what do you think?

>>Stan Barnes:
I'm a McCain guy, so I'm a little biased. But I think it's going to be a good night for him. He did something he didn't mean to do, and that is, he just wrung all the expectation out of his campaign. He was declared dead sometime last summer, and from that point on everything he's done that's been positive has been magnified such that it's built on itself, and there's a certain momentum for him going into Iowa. He's in the world's best spot. He does have to come in first or second. If he comes in third the headline is going to be John McCain is back, and that's going to do well into New Hampshire next week.

>>Ted Simons:
What do you think, same kind of deal? He can come in third and still be a winner?

>>Bob Grossfeld:
Oh, sure. It's been said for a long time, McCain's strongest constituency is the media. And they love the guy. And a third place finish, they're going to take that third place and go boing into New Hampshire going, yeah, he's the guy. I think to disagree at least to some extent with my good friend here, I'm not sure how much of this is McCain and how much of it is the rest of the republican field engaging in what Keith Olbermann described as demolition derby. They're just killing each other off. McCain is a known quantity, and he's been around a long time.

>>Stan Barnes:
I think the Romney Huckabee battle, whether Romney or Huckabee wanted it or not, is kind of, whose side is Jesus on thing, has repulsed a certain block of the republican electorate that's wanted to find a home now. And the home is John McCain. He's pro life; he's pro balance budgets and the like, so I think he has benefited from the demolition derby and the rest of the field.

>>Ted Simons:
And yet we're talking Iowa. He's against ethanol subsidies; he's on the wrong side of the conservative argument regarding immigration. Are these people just going on personality here? Are they just tired of the other guy and saying, let's try McCain?

>>Stan Barnes:
That's why expectations were low from the get-go. But we sometimes expect too little from voters. And voters end up surprising pundits and the media and everybody else with some really quality thinking. This idea that someone's got to be the nominee, and McCain has got the moral high ground with the straight talk thing that has worked will for him. When you're willing to tell a farmer in Iowa that the ethanol subsidy is not the right thing for the country, that's courageous. And that gets rewarded. It's been part of McCain's plan from the beginning that voters would reward authenticity and couragesness. It didn't look like it was working in the summertime, but maybe now it is.

>>Ted Simons:
Lieberman's endorsement of McCain, big in New Hampshire, play in Iowa?

>>Bob Grossfeld:
Not at all. McCain is not a player in Iowa. He passed on it very similar to Giuliani, except Giuliani, that guy is walking around with three bullets aimed at his head by his own hand. In New Hampshire is where McCain's been pushing hard. To some extent does Lieberman help? Sure. It gives him another boost, a little name ID but McCain is trying to go after the independents that he got the last time. That's going to be a problem for him in New Hampshire, because now they've got the democratic side that's working very, very hard to pull in the democratic voters.

>>Stan Barnes:
That's part of the phenomenon of this election we were talking about earlier. This is the most wide-open election we've had in our lifetime New Hampshire where independent is a prized possession as a voter, it can choose to do a lot of things. The democratic side of the aisle has got so much of a horse race going on; it's taken away the battle on the republican side in the New Hampshire races.

>>Ted Simons:
I want to get back, but as far as republicans are concerned, if Romney doesn't win, and let's say he loses to Huckabee by a considerable amount, how much does that hurt his campaign?

>>Stan Barnes:
Romney did the opposite of John McCain. He built up expectations for himself in Iowa, spent a town of ton of money and got into a cat fight with Huckabee over who is going to win Iowa. So I if I this Romney comes in second he's got a bullet in his boat as well. So he's got trouble for running second.

>>Ted Simons:
Democratic side, it just seems like it's a three-horse race here. Let's -- Clinton, Obama, and Edwards. Edwards winds up third, and it's neck and neck and a little bit of a distance with Edwards, is he in trouble?

>>Bob Grossfeld:
Well, the conventional wisdom based on the old primary system would say yes. Well, you can't do Iowa, he's not going to -- southerner is not going to do well in New Hampshire, he'll never make it to Florida and Carolinas. But with this new system where we've got basically a few votes here, delegates, a few here, a few here, then February 5th, boom, everything. So in a way, he could play out a McCain kind of strategy, just hang in there. Not do much. And see if everybody else implodes. On a practical level, he's better off probably cutting a deal. And going, ok, I'm going to bow out and help somebody. And right now I suspect that's probably Obama.

>>Ted Simons:
Interesting. You see the same thing as far as the democrats are concerned?

>>Stan Barnes:
I do. The democrats are doing something historic. We don't talk about it often, but the lead horses are female, black, Hispanic. John Edwards is a white male, and somewhere along the line --

>>Bob Grossfeld:
shhh.

>>Stan Barnes:
I'm telling you. Somewhere along the 39 was a secret hoped that would play out that all this groundbreaking momentum on the gender and everything and the race would end up going to him in the net. As Bob said, it's really not over in the traditional sense for anybody in Iowa or New Hampshire. Pat Robertson won Iowa in 1988. It's not the presidential maker it might be, but we're in a new world order. We almost have a national primary February 5th. Which we participate in. And so if that's the Giuliani strategy. He thinks he can say, hey, I don't care what happens in Iowa, or hardly New Hampshire. I'm going to win Florida and California, that's where the votes are. And there's some truth to that, but it's never been done. That's why it's so tough.

>>Ted Simons:
It's also tough because usually you can hear one of the top two candidates might be thinking about a vice-president circumstance maybe a team the two. You could team a woman with an African American on the democratic side and that would be something.

>>Bob Grossfeld:
That would be amazing. Given the -- I don't think that's going to happen, or at least not with those two guys. But it is groundbreaking.

>>Ted Simons:
Real quickly, we could spend the next three hours doing this, but could you condense it for us really quickly -- how do the democrats caucus? They go in different parts of the building? What do they do?

>>Stan Barnes:
We're all listening.

>>Bob Grossfeld:
It's not that big a deal. Go back to elementary school. The teacher said, ok, everybody who likes Johnny go over there. And anybody who likes, you know, Mildred, go over there. And they -- that's what they do. And anybody who doesn't have 15% goes, ok, you guys, find another team to join up. And they will do that a couple rounds. And at the end of the day, the people who have less than 15% are out of it. Those people have to go to someone else.

>>Ted Simons:
At the end of the day is the operative phrase. It could go on forever, couldn't it?

>>Bob Grossfeld:
It will probably go very, very late tonight for a number of reasons. First is, enormous turnout expected. Which portends actually quite well for Iowa becoming a blue state when we hit November. And the second thing is, you just have a lot of new people, like 60% have never done this before. And you have some people who are the old-timers, who are the chairs of these precincts, and it's their moment to shine, and they might take forever just doing it their way.

>>Ted Simons:
All right. Let's get a couple of prediction here. As best we can, because this thing is -- this is really tough stuff. Stan, are you seeing any surprises, a, and b, if yes, what are they, and if no, what do you see anyway?

>>Stan Barnes:
If you count John McCain running third as a surprise, that's my thinking. It's going to be Huckabee, Romney, McCain type thing. So if I -- if this were July, we'd all be surprised by that. But it's now, and so there's John McCain. I think we're going to get a surprise on the democratic side. The whole Hillary Clinton campaign has been based on I am inevitably the nominee, please get on board, if not, there's going to be pain later. And that inevitability is going to be seriously damaged tonight. And that's the surprise I'm calling.

>>Ted Simons:
Are you seeing any surprises?

>>Bob Grossfeld:
I think the big surprise might be things being much, much closer on the republican side. Huckabee is -- has been shooting himself in the foot, mouth, head, rear end, for the last week or so. And that's gotta have a cumulative effect. And then it's all bound to turn out. Who is actually that determined to actually show up?

>>Ted Simons:
If Obama wins this caucus, major headlines?

>>Bob Grossfeld:
All over the world. All over the world. It will be a signal to the entire world; United States is now a different place.

>>Ted Simons:
It will be fun to watch. Gentlemen, thank you so much. We have a lot of big events coming up in Arizona soon, including our own presidential preference election. One of the more exciting events is the Barrett-Jackson auto auction, which is known worldwide. But it started small, with a meeting in Scottsdale between two car buffs, Tom Barrett and Russ Jackson back in 1960. In 1967, Barrett and Jackson started a car show called Fiesta de los Autos Elegance. The event was initially a fund-raiser for local charities. The auction continued to grow, and 10 years ago, started being broadcast live on the speed network. Today it's seen by millions on TV. and a quarter million people actually attend the event. We'll learn more about the Barrett-Jackson auto auction, but first here's a video tour of preparations for the event, hosted at west world by the scion of the legacy, Craig Jackson.

>>Craig Jackson:
This is where the cars enter the main auction arena. This, when the auction is going on, will be a sea of chairs filled with bidders. Typically we have about a high 4,000, 5,000 bidders. Which if they all bring significant other, that's -- needs seating for 10,000. We have sky boxes on either side, which we'll have then over here, the bleachers. The bleachers will sit for the general public; will sit in front of all the sky boxes all the way around. Here we're building two-story sky boxes with seating, grandstand seating in front of them. We built all this from scratch. This one structure is here. We add all the structures on to it.

>>Mike Sauceda:
How do you keep track of when people raise their hand for bids?

>>Craig Jackson:
Forty-two bidders' assistants. We're also implementing a TV. scanning system, it'll have six monitors on the block that we have guys with joysticks that will zoom in on them and I can watch them from up on the lectern to help. We're standing here, the bidders can be there. This is three football fields this way. So it's -- it is literally like looking from end zone to end zone to see a bidder.

>>Mike Sauceda:
Have you bidders from all over the world?

>>Craig Jackson:
All over the world, all 50 states, billion dollars worth of lines of credit. There's some people that are worth that in themselves. These are guaranteed letters of guarantee, from their bank, that add up to over a billion dollars. They spend about a hundred million with us, roughly, 112 last year, this year, who knows. And they spend that equal amount in the city of Scottsdale buying, you know, food, beverage, hotel rooms, art galleries, shopping, they spend another hundred million in direct spending, which with a regular economic impact study would be $300 - $400 million worth of economic impact every year.

>>Mike Sauceda:
Sounds like that other thing going on, about the Super Bowl.

>>Craig Jackson:
It's about the equivalent of a Super Bowl every year. This area here is our sponsor area. So the sponsors have an area underneath, and then they can have their sky box up above it. This is also a sponsor area. And then this whole area here is our vendor pavilion. The one at the end is our automotive pavilion. This tent over here is our lifestyle pavilion. Very high end items and services. Another one is our boat pavilion. One thing I've realized is if you're into the finer things in life, you're into a lot of other things. And fast boats and fast cars, and great jewelry, it's all the things that I have noticed my customers like. Jets, three different jet companies here. It's all -- when you have this kind of disposable income, you like all sort of the same type of thing. First year I did it I couldn't believe. I expect maybe 3,000 people. I had 25,000 people show up. First year. It's grown. We do different things. Tuesday and Wednesday nights we have happy hour night, where you can come after work or live on speed channel. It's a very, very cheap admittance price. You don't have to be wealthy to come out. It's great people watching. There's people that have actually been here and said, "I never made it into the auction arena!" This is where all the cars, the high-end cars will be. There's 275 that will be up here. And then there will be roughly another 950 down on the field. About 1200 cars all together. Somewhere in that area. This tent is 1800 feet long when it's done. You look down there, I swear you can see the curve of the earth, it's so long. [laughter] all together we'll probably have up -- last year we had over 600,000 square feet up of tent. This year probably 650-700,000 square feet of tent. A lot of tent. That's a lot of square feet. You put that against a normal convention center, that's about a convention center in a large city. One super Wal-Mart. This tent that's over here is called the garage. And that's a nightclub. So people can come out here, they can spend the whole day. That will have dancing in it. It's gonna have a whole patio outside so they can watch all the cars as they're staged. This area down here, this retention basin, we're bringing in dirt and we're building a hummer experience down there for general motors. General Motors is putting up a whole pavilion of all their cars. You actually can come out. It's very interactive with what we're doing with the car companies. It's not just a static show; it's very interactive, and a lot of different things happening. Three different fashion shows. Those happen in that tent also on Tuesday night, Saks Fifth Avenue, Tommy Bahama and Flirt, three different types of fashion shows. So there's a lot of things for the wives. Black tie gala for child health kicks it off. People who have never been to Barrett-Jackson, if you're not even into cars, there's something about the atmosphere of Barrett-Jackson, it's electrifying atmosphere, it is a see and be seen atmosphere out here of fun, like-type individuals. That's what car collecting is all about.

>>Ted Simons:
Here now to tell us about the Barrett-Jackson auto auction is Patrick van den Bossche, chief operating officer of the auction. That's quite an operation.

>>Patrick van den Bossche:
It is.

>>Ted Simons:
Talk to us about how these guys first met and how it started.

>>Patrick van den Bossche:
They shared a love for automobiles, is what they had. They came together once a year with this wonderful event, and as that -- as they continued spreading -- word spread about the event, about the fund-raiser, it kept growing. And as the event continued growing and -- Tom Barrett probably was the most prolific car collector that ever exited. He had probably some of the most amazing cars that ever existed in the history come through his hands.

>>Ted Simons:
Was there an event or time period when it really exploded? Was there something that shot it up?

>>Patrick van den Bossche:
I think the speed -- the television was a big part of it. It started taking what had been a home-grown local, organic business and started reaching out to households. As that started to reach out to the grander nation out there, and we started adding other elements to it, as Craig talked about, the fashion show and some of the other things, it became a destination event. It became a destination event; people started marking it on their calendars. It became a Mecca.

>>Ted Simons:
Economic impact, not just in terms of general impact, but direct economic numbers, what have you got?

>>Patrick van den Bossche:
The report -- just short $100 million of direct spend, which was pretty amazing. Another hundred million across the block. If you apply a factor to that, we're on line with the Super Bowl.

>>Ted Simons:
And you've also got the city and the Barrett-Jackson folks, you guys are still working things out, if you can put a finer point on it, a nicer point, at least. What's the sticking point?

>>Patrick van den Bossche:
Arizona, Scottsdale, we've been here 37 years. It's a very key element of our business. We've continued growing. We added Palm Beach six years ago, we added Vegas in '08, but we're going to continue growing. Scottsdale is still an important part of our event.

>>Ted Simons:
But what are you guys look for? Are you looking for permanence, something specific?

>>Patrick van den Bossche:
When we're not there, and for those that have been to West World, it's an equestrian park. What it's lacking is infrastructure. To put it more bluntly, it requires more after long-term view to it. It's not just us, there's a lot of events that are held there. There are other events that could be held there. So really it requires the city to look at the whole area, the West World area, and really coming up with a strategic long-term plan. They've had consultants that have spent time, recommendations, and I think it requires leadership to really bring that -- those concepts and really make those a reality.

>>Ted Simons:
As this struggle has gone on between you guys and the city, Las Vegas enters the picture, and now you're up in Vegas. Is that a bargaining chip?

>>Patrick van den Bossche:
No. Each of our events has its own personality. Vegas is a natural fit for us. And for those, we have people that go to Scottsdale, and then go to Palm Beach, those are very different events. On paper they appear to be just another event, but when you go there, it's different. It's different. Vegas will be different again. There's gambling there. You don't have that here in Scottsdale. People come here and it's a golf capital, it's a spa capital. In Palm Beach you have a different -- each one offers a different characteristic. So we view it as really the Triple Crown.

>>Ted Simons:
Is there a contract difference with how you deal with Vegas as opposed to Scottsdale? Are you getting things in Vegas you're not getting in Scottsdale?

>>Patrick van den Bossche:
Well, they have more -- other things to offer up. Going back to the fact it's an equestrian park. They can't offer up things that aren't there. Vegas, they're professionals. They've got convention space. So they can offer up convention space. So it's like plug and play. We show up, we -- at West World we started building that city that Craig showed since Thanksgiving. In Vegas or even Palm Beach, we roll into town and it's plug and play.

>>Ted Simons:
Room for compromise? Room for negotiation?

>>Patrick van den Bossche:
You know, it's important. We're working with the city. It's an important part of our business. We've had -- we continue working with the city.

>>Ted Simons:
Ok. And this year you're working with kind of a different crowd, I would think, because of the Super Bowl being in town. You've got the FBR open, the Super Bowl. How does that change your dynamic?

>>Patrick van den Bossche:
It really hasn't. We developed a docket very similar to you would develop a script for a great movie. And so we develop it, and it becomes the magnet for folks to show up. We're two weeks ahead of the super bowl, so folks that come here, they come here for the Barrett-Jackson. We're very fortunate in this state we have so many other things to offer in '08 because of the Super Bowl, and the FBR open. So I think it's a bonus for the attendees.

>>Ted Simons:
And there are other things to do besides holding up your hand and waving big numbers at cars. Are you surprised sometimes at some of the folks that get there wandering around and gawking at things?

>>Patrick van den Bossche:
Not so much surprise as much as it's a great slice of humanity out there. From those that come with their kids and are there to maybe share with their son kind of stories forgone, maybe their past, maybe the car they used to have. They're just having a great day. We have 250,000 people that show up, when you figure only 5,000 paid for the right to raise their hand; they're there to participate in the experience. And it's a wonderful event. It's a lot of things to see. This year we've got Robosaurus. An amazing amount of things for people to see.

>>Ted Simons:
When does it start and how do you get tickets?

>>Patrick van den Bossche:
It starts January 13th with family value days, and it goes on there until January 20th. The place to get tick sets off our website, which is barrett-jackson.com, and come out, it's a great time.

>>Ted Simons:
We've got about 10 seconds. What's your favorite car?

>>Patrick van den Bossche:
Well, I'll tell you what. The Blastolene, which is a handmade work of art, is a fabulous. It's 20 feet long, eight foot wide, hand blown, handmade headlights. It's an amazing piece.

>>Ted Simons:
All right. Thank you so much for joining us.

>>Patrick van den Bossche:
You're very welcome.

>>Ted Simons:
That is it for "Horizon." Thank you for joining us. Have a great evening.
In this segment:
Stan Barnes:Political consultant, Copper State Consulting;Bob Grossfeld:Political consultant, The Media Guys;
SPOTLIGHT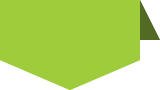 STAY in touch
with
azpbs.
org
!
Subscribe to Arizona PBS Newsletters: