We honor the accomplishments of the Tuskegee Airmen, who fought fascism in WWII and racism at home. Then, HORIZON talks with Paul Chavez, son of Cesar Chavez. We close the program with a look at the genocide in Rwanda with the man who the movie Hotel Rwanda was based on, Paul Rusesabagina.
Transcript:

Ted Simons:
Tonight on "Horizon," a look back at the courage and accomplishments of the Tuskegee Airmen. A conversation with Paul Chavez, the son of Cesar Chavez, and a look at Rwanda, what can it tell us about the future? That's all next on "Horizon."

Ted Simons:
Good evening, and thanks for joining us tonight on this special edition of "Horizon." I'm Ted Simons. The example of the Tuskegee airmen continues to be an inspiring story for all Americans. They were young men who enlisted during the Second World War to become the first African-American military airmen. Last year the Arizona airmen and their surviving family members were presented with replicas of the congressional gold medal. We will talk about the significance of the ceremony and the achievement of the men who made their mark on history.

Merry Lucero:
They fought bravely and served our country during World War II. Finally, the Tuskegee airmen are being recognized in Arizona. At a recent ceremony, 14 of Arizona's Tukegee airmen were presented with medals. Governor Janet Napolitano honored them.

Janet Napolitano:
Understand that you're legacy and the things that you have done live on today in our fighting men and women, and you should be very, very proud of that. We all should be very, very proud of that.

Merry Lucero:
In 1941, the U.S. Government created the Tuskegee Institute, an experimental college formed to substantiate a war department study claiming blacks were unreliable in combat and unable to train as pilots. That notion backfired.

Janet Napolitano:
In 1942, the first five students successfully completed training, followed by 987 more who received their wings and all became known as the Tuskegee airmen. And despite federal policy that there would be no discrimination based on race or color, they endured racial discrimination yet prevailed. They meant, through dedication and commitment, to set new standards of excellence in the defense of our nation.

Merry Lucero:
They flew 1500 combat missions over Europe and North Africa, and 15,000 brave sorties destroyed more than 400 enemy aircraft and sank a destroyer. 32 became prisoners of war. 66 died protecting our country. The Tuskegee airmen of Arizona are partners with Luke Air Force Base which upholds their legacy.

Dave Orr:
They are an amazing group of Americans who have overcome discrimination and seemingly insurmountable obstacles to preserve our nation's freedom. Every opportunity we get to have them out to Luke brings far-reaching results. I look in the eyes of our young airmen when they hear Colonel Campbell, Dr. Gaines, Preacher Tolliver, and so many other Tuskegee airmen, as they tell their story. I know our airmen grow as military professionals, as combat warriors, and they grow as human beings.

Merry Lucero:
They fought two battles: one against Nazi Germany and the other against racism and hate from within. They are finally honored for their bravery, perseverance and strength of character.

Steve Goldstein:
Joining me now is Clovis Jones junior, president of the Archer-Ragsdale Arizona Chapter of the Tuskegee airmen organization. We are also honored to 71 of the original Tuskegee airman joining us, Lieutenant Colonel Asa Herring. Thank you very much.

Clovis Jones:
Thank you.

Steve Goldstein:
Mr. Jones, give us a brief history lesson. Why is it important to remember the Tuskegee airmen?

Clovis Jones:
It's important because the Tuskegee experiment was one to prove once and for all that African Americans were inferior, their brain was too small, they would wither in the line of fire, and that all they were good for were service-type jobs and the military. This was even taught in some of our academies, universities and colleges, and even the war department did a study in 1925 stating, and for a fact that African Americans were inferior and were only to be used in service-type missions and combat. The Tuskegee experiment was not supposed to succeed. But what these men and women did was to prove once and for all that sophisticated war machinery could be handled and handled successfully by African Americans, and I might add that that was a hospital, self-contained. In essence we had a black Air Force. With administration, legal, finance, mechanics, radio repairmen, the whole gamut. What was in the larger air force was at Tuskegee. These men and women proved blacks could excel in that and not only there, but once they got into civilian rife they made contributions to this country, and really changed the world. Because, if it had not been for their success, follow-on generations of African Americans would be relegated to the lowest denomination of jobs and opportunities.

Steve Goldstein:
Lieutenant Colonel Herring, how did you step into that? Why did you want to join the air force at that point?

Lt. Col. Asa Herring:
I was a young fellow coming along about that era and the war was going on. And everyone was touting the exploits of these fighter pilots here and there, in Europe. And I just wanted to fly. I had always been interested in aviation. And I was so enthused that I went down and volunteered but I had to wait until I was 18 before I was called to active duty.

Steve Goldstein:
Did you know at the time how important it was that the thing that you were doing, that you were involved in this? Did you feel at the time that there was this Tuskegee experiment that actually wanted to prove you couldn't do it?

Lt. Col. Asa Herring:
I didn't even realize there was a designated name for this, the Tuskegee experiment. I was going to Tuskegee Institute, in college there, and it had a good aviation program. And that's the reason I became aware of this. But as far as the impact that it has made, I had no idea. I was just trying to do my part just like all the rest of the fellows who were putting forth efforts to win the war against the aggressors.

Steve Goldstein:
How important was the ceremony last week in Arizona and the ceremony in March, President Bush presided over to present the medals to their families?

Clovis Jones
It was very important because it acknowledges the U.S. acknowledged the contributions of these men and women finally. France had done it. England had done it and now America was doing it as the highest civilian award to these airmen. So it's quite significant because they really change the military as well as change the United States.

Steve Goldstein:
Lieutenant Colonel Herring, how is it to fight for a country, even if you have lived in segregation to some extent, coming from the south, how was it to fight for a country that was not giving you as many opportunities as it was giving someone else?

Lt. Col. Asa Herring:
I wasn't really aware of the differences at the time. But as time went on, it was fairly evident. But as far as policy concern, what was my real aim tot out and fly aircraft and if combat, and so be it.

Steve Goldstein:
How does it feel for to you have that medal and to finally be acknowledged? Did you feel like long time coming or I'm glad to have it regardless?

Lt. Col. Asa Herring:
Well, number of people have said, well, it's a long time coming. It really has. But that doesn't diminish the impact or the significance of the award itself. It's a very good thing. I'm just quite pleased. I think everybody is surprised, they weren't aware of this -- that it was coming. But I'm very happy with it. And this is the medal itself.

Steve Goldstein:
Clovis, we are currently at a war in Iraq. How important is the legacy of the Tuskegee airmen even today?

Clovis Jones:
Well, and the Tuskegee airmen legacy continues and, in fact, that's why we have these various Tuskegee Airmen Chapters to carry on the legacy. But in Iraq you have the 332nd Expeditionary Wing. And it is almost a microcosm of what the original airmen experiment units were like. There's a hospital, they have F-16 fighters, they have helicopters, drones. And they are admin people. So you have a mini air force in the 332nd Expeditionary Wing in Bellad, Iraq.

Ted Simons:
It's been over a decade since Cesar Chaves' death, his son Paul Chavez, the President of National Farm Workers Service Center visited Phoenix last year. Larry Lemmons had the chance to talk to him about the impact his father had on the history of American Civil Rights.

Larry Lemmons:
When I think about your father, the memory I have of the various films, videos, that I've seen over the years, he strikes me as this quintessential Americans hero. Fighting for human rights, and he didn't do it for money. He never got rich. He didn't do it for political office. He did it for his fellow workers.

Paul Chavez:
You know, he really believed that that we have a moral obligation to help those in need. For your own sake as a human being. I think that's how he lived his life there. Really was a very strong moral driving force that really made him his brother's keeper. And I think that's a lesson we can all learn from.

Larry Lemmons:
What do you think your father would think about what's happening today in terms of immigration reform?

Paul Chavez:
He would -- I think the first thing he would do, he would remind people of the tremendous sacrifice that hundreds of thousands of people make on a daily basis. That includes working in difficult conditions, under severe heat, many times working for minimum wage pay. And he would remind people it's through their effort and sweat that Americans enjoyed the greatest abundance of food the world has ever seen, and at affordable prices. So he would say it's a basic question of fairness. If we have people sweating to put food on their tables, the least we can do is to recognize their needs and make them full-blown members of our societies. So he would be for comprehensive immigration reform, he would be for a program that would recognize and celebrate the contributions that immigrants make and create a pathway for legalization.

Larry Lemmons:
What is the Caesar Chavez foundation about?

Paul Chavez:
Shortly after my father passed away we began to receive request to attend different commemorations throughout the country, and we were very happy and grateful for the recognition and the honors, but after a little bit we began to think that if the sum total of my father's legacy is a name in front of a school, or a holiday that kids don't really understand why they're celebrating, it would be kind of hollow. And we thought that with all of the problems that exist today, that we could use my father's life and work as an example to future generations to hopefully inspire them to get out and be their brother's keeper. So the work of the foundation is really to inspire future generations to step up and be their brother's keeper and go out and make the communities a better place.

Larry Lemmons:
I know as a kid you probably attended lots of rallies and demonstrations. But did you really realize the magnitude of your father's influence at that time?

Paul Chavez:
Yeah, you negotiation remember when we were growing up, we understood at an early age that we had to share him with his larger family. And so we didn't spend time with him at baseball games. We were on picket lines. We didn't dot family vacations, but we were on marches. So we spent a lot of time with my father not in those typical father-son setting, but we spent time with him and we were able to be inspired by his life and work. But the interesting thing about this is that even though he was surrounded by a lot of people, begging for his attention, he always had time with all of the work going on to sit us down and talk to bus what we should be doing and what we shouldn't be doing, and if we needed to be scolded for coming home late, he would scold us. So he was a leader to a lot of people, and as I grow up he's become more and more of an inspiration to me. But he was that's guy that got on me if I came home late from being out on Friday night, or I got scolded if I didn't do my yard work at the house. So he was well-balanced man.

Larry Lemmons:
It's been 14 years since your father's death. What are conditions now for migrant workers?

Paul Chavez:
You know, during his life many conditions were improved. Farm workers have been excluded from every major piece of work protection in U.S. history. Under his leadership and the work, water -- potable water is now a common thing in the fields, and workers have access to unemployment insurance, and workers' compensation. But conditions are still very difficult. People working in some of the most difficult conditions around, they're being exposed to dangerous pesticides, and the wages are not nearly enough to raise a family, to raise a family on. So while there's been a lot of progress there's still a lot of work to be done. That's why it's important when we talk to people we help them, it's important that they understand that the work hasn't ended. The thing is, I mentioned earlier that I think my father realized it wouldn't be finished in his lifetime. Just like I have a feeling it won't be finished in our lifetime. But we have to work every day like it's our last, because there are tens of thousands of deserving people that need representation and help. And so that's what we dedicate ourselves to.

Larry Lemmons:
What's your father's legacy?

Paul Chavez:
While he was a Latino and he worked with immigrant farm workers, I think his legacy really transcends that. I think if you look at his example, he came from a humble family, never had the benefit of a proper education. Never earned a lot of money, owned a house or bought a new car. But he showed through perseverance and just hard work and being nonviolent that you can make life and social change. So I got to believe that his legacy is that there's a Caesar Chavez in all of us. When people come to the visitors center to visit the memorial center, that we built in memory of my father, it's amazing how kids will look at him and you kind of see the little twinkle in their eye and I know they're thinking you know he kinda reminds me of my father, and he reminds me of my uncle. And I've got to believe whether they leave they walk away saying, you know, maybe there's a little Caesar Chavez in me. If we cock that with am of the -- if we dock that with all of the celebrations we've been having, we honor his legacy. At the end of the day there really is a lot of Caesar Chavez in all of us.

Ted Simons:
During the 1994 Rwandan genocide, Paul used his influences and connections to save more than 1200 lives. His story is the inspiration for the film Hotel Rwanda. Now he lectures about his experiences and spoke at Northern Arizona University last year. Kerry Pfeiffer spoke with a representative from the Thunderbird school of global management about the current status Rwanda. But first Merry Lucero takes us to Flagstaff.

Merry Lucero:
You may not remember his name, but you've probably heard his story.

Announcer:
Get your people on the bus. I will take care of the others.

Merry Lucero:
Paul Rusesabagina was featured in the 2004 film "Hotel Rwanda." his character played by actor Don Cheadle. Rusesabagina saved 1260 people from being slaughtered in the 1994 Rwandan genocide by letting them take refuge in the hotel where he was manager.

Paul Rusesabagina:
Most of the parts for the movie, a true story. It is more or less like a documentary.

Merry Lucero:
The Rwandan hero was recently in Arizona at Coconino High School in Flagstaff to speak with students about his experience.

Paul Rusesabagina:
I love to talk, to convey my message to young people. These students are the ones who are tomorrow's leaders. They are the ones who will be dealing with these issues. They need to know them. They need to know. They need to learn. And if we don't tell them they will never know.

Merry Lucero:
Rusesabagina tells the students about his most difficult decision, to leave his wife and children and face death to stay and save the refugees.

Paul Rusesabagina:
When I decided to send my wife and remain behind, my wife and children and remain behind, that was a true story. At the given time, my friends came to me and told me that I should go, these people "they are going to kill you. Come with us." I told them my friends, I cannot come ."

Merry Lucero:
But Rusesabagina's family was sent back to the hotel. He and his wife gathered their own children together with other fans that had fled the massacre.

Paul Rusesabagina:
We told our children that as parents we might be killed today or tomorrow. If we happened to, the elder one among you, our children, will take care of the rest of all the children altogether as brothers and sisters. I remember that day in tears. We shook hands, all our new brothers and sisters. We remained. My wife, children and myself. That day we remained. We didn't go.

Merry Lucero:
Eventually Rusesabagina and his family escaped out of the hotel through the violent, deadly streets of Rwanda. The film "Hotel Rwanda" stayed true to his experience.

Paul Rusesabagina :
So the audience, for you and many others, to see what was going on inside the sanctuary, a place that was supposed to be a sanctuary. And then you think about what was happening outside. This is Hotel Rwanda.

Merry Lucero:
The students who hear him in person are moved beyond what they learned from the film.

Hattie Peterson:
It really opens your eyes. The movie itself is like -- you watch it and you're blown away by it. But seeing him and hearing him talk about his experiences and the way he changed through it. It makes you want to do something or change the world type of thing. But I mean, it does. It just makes you want to do something for other people.

Thomas Moore:
Like when you really think about it, if you were put in the situation of 400 people in your hands, and you could have the potential of handing their lives over to save yourself and your family. But you decided to put yourself on the line and at risk every day. It's pretty amazing.

Merry Lucero:
The students were also amazed to learn that violence continues in Rwanda.

Paul Rusesabagina:
Many people have been disappearing. The killing systems have changed. They are no more killing people and exposing dead bodies. They kill them,burn them, some of them just get lost completely for life. This is a new style of frustrating people. Humanitarians, human rights organizations have been dismissed from the country, kicked ought.

Merry Lucero: Rusesabagina's role continues to travel the world, raising awareness of what happened in his country so the international community can help others who suffer now.

Cary Pfeffer:
As you saw, Rusesabagina's immediate family survived the genocide. However, his brother, mother-in-law, father-in-law, sister-in-law and six nieces and nephews died. Here now to bring us perspective on the Rwanda genocide and the current state of conflict is Dr. Femi Babarinde, a professor at the thunderbird school of rule and management. Professor thanks for being here.

Femi Babarinde:
Thanks for having me.

Cary Pfeffer:
People who saw the film or just have been introduced to this conflict through Merry's story might not understand some of that history there. Talk a little bit about -- a little bit about that background so that people understand more how this very, very deadly, very bloody conflict could take place within the confines of a country.

Femi Babarinde:
Yeah. It is a country that has about 9 million people. You have three major ethnic groups there. Actually two major ethnic groups and one minor one. One of the major ethnic groups is the Hutus. Then you have the Tutsi and the -- it was very small group. About 1% of the population.

Cary Pfeffer:
So you have these two major groups that have gone head to head.

Femi Babarinde:
They have gone head to head. But it is known that Hutus constitute about 85% of the population. So they really dominate in terms of sheer numbers. The context of this crisis goes back to the pre-independent period when the Tutsi, the minorities, dominated the political scene, economic scene and so forth. So you're talking about years of subjugation.

Cary Pfeffer:
And pent up anger. And that's portrayed in the movie. That explosion of anger.

Exactly. What happened was in 1994 - first of all in 1990 a group of Tutsis got together and formed what's known as the Rwanda Patriotic Front -- PTF -- these were people who were exiled. And what they wanted to do was to come back to Rwanda and challenge the government what they believed to be the government's attitude, which was Tutsis in exile and others in exile. So they fell felt they were completely ignored by the Hutu-led government. So they launched an offensive in 1990. And that translated into civil war.

Cary Pfeffer:
Right.

Femi Babarinde:
Now, that war raged on for about two years and there was ceasefire in 1992. And that ceasefire was broken from time to time. But it was generally held up. In 1994, in April, something terrible happened. When the plane that was carrying the then President and the Presidential Barundi was shot down. To date we don't know who actually did it.

Cary Pfeffer:
Right. And that sort of kicks off this chaotic scene that we see portrayed in the movie. Talk about the atmosphere now. Because sometimes we hope that a major movie like this will raise the profile of the situation and internationally we hope that there'll be change and all that sort of thing. Talk about the atmosphere within the country now.

Femi Babarinde:
Yes. The atmosphere is generally cordial. Still tense. We should make no mistake about it. They've been working on reconciliation for some time now. And there are different things that the president -- has been doing in trying to bring about reconciliation and the unity in the country.

Ted Simons:
Thanks for joining us on this special edition of "Horizon." I'm Ted Simons, you have a great evening.
In this segment:
Clovis Jones Jr.:President, Archer-Ragsdale Arizona Chapter of the Tuskegee airmen organization;
SPOTLIGHT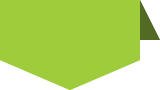 STAY in touch
with
azpbs.
org
!
Subscribe to Arizona PBS Newsletters: