Don't miss HORIZON's weekly roundtable where local reporters get a chance to review the week's top stories.
Transcript:

Ted Simons:
It's Friday, January 11th, 2008. In the headlines this week, the Arizona legislature begins its 2008 session. We'll look at the big issues lawmakers will be tackling. Another study looks at the impact of illegal immigration. And Governor Napolitano throws her support behind Barack Obama. That's next on "Horizon."

Announcer:
"Horizon" is made possible by contributions from the friends of eight, members of your Arizona PBS station. Thank you.

Ted Simons:
Good evening. I'm Ted Simons and this is the "Journalists' Roundtable." Joining me to talk about these and other stories are Mary Jo Pitzl of the "Arizona Republic," Paul Giblin of "the East Valley Tribune," and Howard Fischer of Capitol Media Services. It's back to work for Arizona lawmakers as the legislature begins its new session next week. Mary Jo, they have been meeting these precession kind of deals, how unusual is it to have these?

Mary Jo Pitzl:
Quite unusual. Appropriations committees coming in to get a jump start on how they are going to dig themselves out of the budget hole. It hasn't been done in recent history. The idea is to set a tone. A new way of doing things and they will lick this problem quick.

Howard Fischer:
Part of the reason that they're doing this, we're not talking about getting an early jump start on next fiscal year's budget, it is this year's budget that has that billion dollar hole. Every week you delay -- they needed to do something. They figure if they educate lawmakers, here's some options, they will start gauging what will sell and what's not. The democrats don't want any of this of course. They need the republicans, and they will need the governor to decide how do we make this happen, get out of this budget year and move on to the next?

Mary Jo Pitzl:
They're trying to start early beginning next year's budget, devote the week of the 21st to the '09 budget. Again, part of the spirit, we have to move this thing forward. We have a big budget problem and it will take a lot of work.

Howard Fischer:
The reason you have to link these, if you just make temporary fixes, you could fix this year's budget, you could take 700 million from the rainy day fund - drain the rainy day fund, do a little borrowing and fix it, but if you are still spending at the same level, you're in trouble. The projections are that the revenues next fiscal year will only be 1% above this year. State government automatically grows larger than that. You have what is essentially a structural deficit. Unless you make some real cuts this year that carry forward, you are going to be in trouble.

Paul Giblin:
Do you see any cooperation here? Do you think it will happen?

Howard Fischer:
Eventually, by June 30th, there will be a budget. And it will cooperate…like the Mafia saying you will cooperate with me.

Paul Giblin:
Every other year the budget is the last thing that gets done, but now --

Howard Fischer:
They have to do the '08 now. You can't put it off. To the extent that they put it off, and Mary Jo and I have watched this, it helps the governor. To the extent that you can't make cuts, you are forced to deal with it through temporary measures.

Mary Jo Pitzl:
They've got to take care of this year's budget now. They're talking about rolling that in February before they come up with a fix on that. And even though they're starting early, Paul, I don't think there is any guarantee that this won't be something that we will be talking about in May or June.

Ted Simons:
As far as these pre-session meetings, is there any indication that they're doing good? Is there something being done besides please don't cut me, please don't cut him?

Howard Fischer:
It's an education process and that's it. There are no decisions being made here. Pretty much nothing was taken off the table. Russell Pearce and Bob Burns who respectively chair the props committee came up with their plan. Now, is this a plan that they know is not going to be adopted? Of course. It has 600 plus million in actual ongoing spending cuts. They wanted to let people know the scope of the problem and then we can move from there.

Mary Jo Pitzl:
Uh-hmm. One of the benefits of doing this, so it has allowed some members to air ideas on what they might want to do. These are rather bigger picture ideas how you -- what you could do to hold down the budget. Representative Cavanaugh's proposals that university students - all of them, regardless of financial status pay at least 40 percent of the tab

Ted Simons:
I want to get to specifics that people are talking about. Before we do that, I'm getting differing ideas as to how serious and long term this economic slow down is going to be. Do we know who to believe? You have your experts and they have their experts?

Howard Fischer:
That is it. My economist can beat up your economist. If you believe some members of the state's finance advisory committee, we are in this not only for this year and next year, but we still have a deficit in fiscal year '09, '10. If the ongoing revenues don't increase, the ongoing expenses will continue to swamp us. The governor has her own hired expert, a guy named Dennis Hoffman from right here at ASU, who says that he can't predict -- he can't use the figures to say we're going to be that big. Things will get better. Absent a terrorism attack. So it comes down to, you know, lies, damn lies and statistics.

Ted Simons:
Isn't that the idea in democrats saying we can manage our way through it, the republicans saying it is that bad? It's time to make some serious decisions.

Mary Jo Pitzl:
That is a good way to boil it down. The democrats are always saying, "one step at a time." Let's take care of this year's budget problem and then we will move on to the next year. They won't necessarily have to be linkage between the two. The Republicans are saying, everything we do to make savings in this year's budget, we need to take into account what that will do next year.

Howard Fischer:
State of the State, Monday, the theme of the governor's state of the state will be like watching a musical -- the musical "Annie", the sun will come out tomorrow -- we don't need to keep investing and we don't need to make major cuts, permanent cuts, and that's the problem. Legislators basically doing their best Scrooge imitation to say, no, things are horrible, we need the lump of coal.

Ted Simons:
At the risk of you mixing more Broadway musicals, let's get to more specific aspects of the budget cutting process, the one that seems testy here is the repeal of the property tax, temporary repeal. Republicans want to make it permanent. Mary Jo, do they have a chance of doing that?

Mary Jo Pitzl:
This will be the third time that they're going to try to do this. The idea was broached in 2006, the agreement, we will take the tax -- today it is 37 cents on the dollar and it was 43 cents at the time, and we will put it on hold for three years. We're nearing the end of those three years. Last year senator Waring ran a bill to make the three year extension permanent, and it didn't get out of the senate. They are making a push this year. Backers confident, it is an election year, if people vote it down and allow the tax to go back into place, they will get hammered with the line that they have allowed the biggest tax increase in state history. This sets the stage for horse trading. Republicans really want to make this tax cut permanent, and the budget is not going to see the benefit, if you would, of the revenue if it were to come back into place until 2010, and it could help them down the road. Maybe you use that to horse trade a little bit with the democrats who really want this strong desire to bond for school construction.

Howard Fischer:
The issue is the governor's point, and she is legally correct, you don't need to deal with it. Because the tax doesn't come back until fall of '09, you can deal with this next year. Premature, she called it irresponsible and political gainsmenship and all of that is true but here is the other piece of the equation. Possible there will be one or more measures on the ballot to provide California style prop 13, property tax relief, and lawmakers know what kind of havoc that could cause. To the extent they can say we're giving you property tax relief this year, you don't need to approve these, that becomes a bargaining chip too.

Ted Simons:
Purely politics.

Howard Fischer:
Not that anything out there is.

Ted Simons:
Looking at it through that lens, you're saying we are giving you a tax break or also saying we're giving you a tax break in troubled times. The electorate wants a tax break -- saying this is irresponsible, this ain't the time for that kind of a break.

Mary Jo Pitzl:
I think the republicans have a great line. The last thing you want to do for homeowners struggling to make the mortgage payments, the mortgage meltdown, you don't want to put more tax on their back.

Howard Fischer:
Let's also understand the scope of the problem. For a $200,000 home, what we're talking about here is $90 a year. Now, is somebody going to be kicked out of their home based on the $90 a year property tax? If democrats are smart, that's debatable some days. They would say for $90 a year, we're talking about cutting services to the needy, elderly, blind, deaf, and there is a lot of polls that suggest that people, if they think there are people with real needs out there will trade what they consider a small tax pay. It is $90 a year a small tax break…not for the home owners but for the business community, it is a big tax break for them.

Paul Giblin:
If you turn it around, look at it another way, if the money comes back into the budget, will that help save the budget?

Howard Fischer:
Not this year and not next year. Depending on the rate it could be $250 million. We're a billion dollars in the hole. Is that a big share? No, but it does make a difference. I mean, if you consider that state construction for schools is $350 to $400 million, it would mean that we wouldn't have to bond for schools if we can do it that way. That becomes, as Mary Jo says, one of the tradeoffs, do you want to bond for schools or the property tax?

Ted Simons:
Let's talk about bonding for schools. That looks to be a real sticking point as well and a real fight coming up. What do you think, how deeply entrenched on both sides are bonding for school construction?

Howard Fischer:
I think it's going to come down to can you balance the budget without it? You very clearly have a situation where the governor recognizes that -- she thinks we're $870 million in the hole. In you bond $400 million of that, that money, instead of paying cash, we can use it for programs, keep the place afloat. Her argument says it makes sense. Capital costs, we should be borrowing for them. The republican response, we're building 30 new houses each year. $400 million this year, next year, and next year, the reason Paul and I are journalists, we're not good at numbers. At what point does your debt service come down to equal what you pay in cash? So, I don't know, Paul.

Paul Giblin:
Don't turn to me for an answer on that.

Howard Fischer:
If the question is from a public perspective, what does the public think about borrowing for school construction? Do you think it is salable, or do they like the idea of paying cash?

Paul Giblin:
Any school issue, whether you have kids in school. People who have kids, they are in favor of anything that will get schools up. People who don't have kids, they don't want to spend the money. You know as well as I do the people who vote tend to be older folks and they are the people who carry the weight on those issues.

Ted Simons:
Is this going to be part of horse trading --

Howard Fischer:
Of course, you're talking -- look at all of the moving pieces in here. You have the question of bonding, the rainy day fund. You have the Pearce/Burns proposal. Cut 10% out of ever state agency, cut 10% out of ASU. We're talking $50 million. You would have to close down the W.P. Carey School, architecture school, and probably have to close this station for $50 million. If your screen goes blind folks, you will understand why. There are so many moving parts. When you are talking about trying to cut a billion dollars out of a $10 billion budget, and it is not that. Some is off limits. Access the state's health care program, voter protected, that's a billion. How do you cut a billion dollars out of $5 billion really? I won't make any projections. I think we will wind up somewhere between what the governor wants, a little bit of borrowing, shifting money from different funds, doing deferments and more serious cuts that she doesn't want.

Ted Simons:
I want to get back to the budget and cuts here shortly. I want to shift a little bit. We had breaking news today regarding the Governor and her ideas as far as who the next president of the United States should be. Paul, why did she decide now to go with him, Barack Obama?

Paul Giblin:
That is a good question. Everyone has been asking it. Her usual tact is to wait until the last second, until everything is pretty clear and then endorse a guy who is going to win anyway. She went out on a limb. We're a month away from the presidential primary election here in Arizona, and she went for Obama. She says he is fresh, and he offers good ideas. She also made this point which I think probably is the most salient point. She said that he attracts democrats and independents and republicans, and that's something she has been able to do herself. Hillary Clinton, on the other hand, she is polarizing. You either love or hate her. Maybe that's why she went with Obama.

Mary Jo Pitzl:
Did you get a sense, did the governor explain, did she have an issue with Hillary? Is this a dissing of the Clinton candidacy? You always like the guy you endorse, but what was the problem with Hillary?

Paul Giblin:
No, she didn't have a real issue with Hillary. In fact she said that if Hillary wins the nomination she would be happy to support the Democratic candidate…which would be Hillary. The interesting thing is that Hillary's husband, Bill Clinton, was the person who appointed her to the U.S. Attorney. So it's kind of like, thanks for the memories and now I'm going for your opponent.

Ted Simons:
She is going to fly out to Vegas and start campaigning. There are no ifs ands or buts about it.

Howard Fischer:
The Vegas caucuses coming up in a week. Does it make a difference what the governor from Arizona thinks? I don't know. This is the larger question we will wrestle with. What does a newspaper endorsement mean, what does the endorsement of Janet Napolitano mean? I think it is not so much I think it will help Obama except for the fact that it hurts Hillary. The Clinton campaign was counting on women to turn out. This was their first opportunity. A high profile woman, National Governor's Association, a woman with ties to the Clinton administration, policies close to that of Hillary Clinton -- she basically says never mind. I'm going to endorse Obama. There are rumors about did he promise her something? She insists she is not looking for a cabinet post, vice- presidential slot. We can speculate on this all that we want.

Paul Giblin:
There is another reason that this helps Obama. One of Obama's promises, he is not establishment. He doesn't come in with a team in place. So, if you are getting theoretically high profile people getting behind him, that shows he has some momentum.

Ted Simons:
Speaking of momentum, John McCain, nice results in New Hampshire. He had to win this thing.

Paul Giblin:
He had to win this thing. Back in the summer he ran into financial difficulties. He had to rearrange the whole thing. He focused everything on New Hampshire. He gave away Iowa, and was looking for a comeback in New Hampshire. He did quite well in fact. Since then his people report that more money has come into the campaign. He has good support from Arizona financially and getting more money from the rest of the country.

Howard Fischer:
That is the interesting thing about the campaigns. You have to show backing to get the money. Right now Rudy Giuliani's people, some are volunteering, working without money. Rudy is planning on winning Florida. If you still have money to run the ads in Florida will be interesting.

Ted Simons:
Michigan is next for republicans. Michigan is Romney's, you better win big or you have troubles if you are Mitt Romney.

Paul Giblin:
His father was governor of Michigan. It is always a good fight up there. They are talking about whether or not the country is in a recession, or Michigan is in a recession -- they're having the same kind of conversations up there right now.

Mary Jo Pitzl:
And given the dynamics that it is an open primary, but only the republicans are competing there, and the independents, perhaps, who might on another day break between the republican and democratic primaries have no reason to not go out and vote in the primary.

Ted Simons:
The Democrats are not participating because they are not happy they moved the date. John McCain, the momentum, can it keep him going?

Howard Fischer:
I buried him about six times here on the show. He keeps coming back. He is undead. Want to be president. You know what it has come down to? It was a very good ploy. Be the survivor. Let everybody else come in and burn themselves up. Rudy Giuliani, whatever the question was, the answer is 9/11. Mike Huckabee, very well liked in terms of certain groups, but maybe not be able to draw the center. Mitt Romney the same sort of thing. A slow, steady campaign, and I think once all of these flashes in the pans have come up, well, what do we have left? Hey, John is still here.

Paul Giblin:
What hurts presidential candidates is voters getting to know them, quite frankly. When you don't know someone, they look great. Mitt Romney beautiful, handsome man - you like Fred Thompson and he seems like a great guy. When he gets up and talks about politics, maybe that is not the same guy I thought he was. People pop up, people get to know them, and they die and it moves on.

Howard Fischer:
The other thing McCain has, double-edged sword for him is experience. Same thing Hillary Clinton is talking about against Barack Obama. I have been here. I've been in the senate. I understand foreign policy. I understand how things work. You look around and Mike Huckabee, nice guy, governor of Arkansas. We did that once, mixed sort of bag for republicans. Mitt Romney governor of the Taxachussetts the way Republicans see it there. Once you get past 9/11, for Rudy, what have you got there?

Ted Simons:
Republicans are going not bad. Hillary Clinton has said I've been there and I have had experience --

Howard Fischer:
She still thinks it is going to sell. When I talked to the Clinton campaign today about the Barack Obama endorsement by Napolitano -- they will look for somebody who can solve the problems from day one. They think they can convince voters that Barack Obama is a nice guy. Maybe in four years, maybe in eight years he would be right, but not now.

Ted Simons:
All right. Not now also for a couple of state lawmakers that were rumored or showing interest regarding a congressional activity. They are not going to go for it.

Mary Jo Pitzl:
They want to stay in the legislature. Bill was exploring the idea for running in congressional district one. And he announced this week that no, he's going to stay in the House of Representatives representing eastern Arizona. He cited the early death of his brother as something that gave him pause, and the budget crisis that the state is going through right now. The consequence of that at least the republican field to Sydney Hay-- isn't she the only declared candidate?

Paul Giblin:
She is. We will have other republicans jump in now.

Mary Jo Pitzl:
Russell Pearce, well-known state lawmaker and the leading anti-illegal immigration lawmaker in Arizona, last summer said he would launch an exploratory committee against Flake because he was unhappy with Flake's position on a comprehensive immigration reform - earlier this month Pearce said I am going to run for the state senate.

Howard Fischer:
Russell Pearce, I think on budget issues and immigration issues, big fish in a medium sized pond. Talk about the voice in the wilderness here, I think that was part of it. I think he recognized it is a long campaign. I think he recognized the cost, being away from grandchildren.

Howard Fischer:
You know, I don't know. I don't -- the problem is you can't count Russell out. I have watched him out-talk -- I watched him on Lou Dobbs. Dobbs got in one question. Eight minutes later Russell took a breath.

Mary Jo Pitzl:
Who does that remind me of?

Paul Giblin:
I don't think he would have won. I think he is kind of in a way like Hillary Clinton, he is a polarizing guy. You either love him or hate him. Jeff flake, very nice guy. You might not like all of his issues, he doesn't turn you off on a personal level. He has done terrifically.

Ted Simons:
Last question here, legislative session, how long does it last? How many fire works do we get to work? How many fireworks will we watch?

Howard Fischer:
We have one session, we actually went into July. You know, before they start saying how it is going to go, I don't know. Working for a short session, it is an election year. Everyone wants to get out of there. The thing working against it, we have to deal with two budgets. Clean-up of the employer sanctions law and everything else. I am guessing we will be sitting around this table sometime mid-may.

Mary Jo Pitzl:
Memorial Day sounds pretty good and I'm leaning toward the far side of Memorial Day, maybe into early June. As far as fire works, the budget will bring out the long knives, debates over immigration. There has only been 230 bills introduced so far. We have yet to see some of the things out there.

Ted Simons:
That will have to do it panel.

Paul Giblin:
Over memorial day.

Ted Simons:
You got it in, you son of a gun. All right.

Larry Lemmons:
Governor Napolitano will deliver her annual state of the state address. She and the state's legislature will grapple with a budget deficit. The entire 2008 State of the State followed by analysis. A full hour of "Horizon" Monday night at 7:00.

Ted Simons:
Tuesday we'll get the perspective of republican leaders on the new session. Wednesday we'll hear from Democratic legislative leaders. Friday we'll be back with another edition of the "journalists' roundtable."

Ted Simons:
Coming up, will Latino voters provide the margin of victory in the presidential election? That's next on "Now" on PBS. I'm Ted Simons, have a great weekend.

Announcer:
If you have comments about "Horizon," please contact us at the addresses listed on your screen. Your name and comments may be used on a future edition of "Horizon." "Horizon" is made possible by contributions from the friends of Eight, members of your Arizona PBS station. Thank you.
In this segment:
Mary Jo Pitzl:The Arizona Republic;
SPOTLIGHT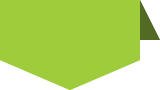 STAY in touch
with
azpbs.
org
!
Subscribe to Arizona PBS Newsletters: