Don't miss HORIZON's weekly roundtable where local reporters get a chance to review the week's top stories.
Transcript:
Ted Simons:
It's Friday, February 15th, 2008. In the headlines this week, the latest on possible changes to the Phoenix Police policy on illegal immigration. John Shadegg: is he or is he not going to seek re-election. And we'll talk about the issue of gay marriage in Arizona and the ban some lawmakers would like to see. That's next on Horizon.

Announcer:
Horizon is made possible by contributions from the friends of eight, members of your Arizona PBS station. Thank you.

Ted Simons:
Good evening, I'm Ted Simons and this is the Journalists' Roundtable. Joining me, Matt Benson of the Arizona Republic, Mike Sunnucks of the Business Journal and Howard Fischer of Capitol Media Services.

Ted Simons:
We learned today what changes a panel is recommending on changes to Phoenix Police policy when it comes to dealing with suspected illegal immigrants.

Phil Gordon:
A press conference held this afternoon. People from both sides of this issue thought we were doing too little at the time or too much. So we're doing what every city in this country should be doing but doesn't. I ask the panel to make a thoughtful evaluation of what policy is best for the entire community, and to do it against the backdrop of reason, not extremism, not fear, and not threats. Further, cities should be continuing to evaluate and update policies to reflect the realities of the day and the increasing imbalance between what the federal government should be doing and what it actually does.

Grant Woods:
The distinction here now is that we're saying that in all crimes, I.C.E. will be contacted. Today the policy is, it reads, "serious crimes, I.C.E. will be contacted." we're saying "all criming, felonies and Misdemeanor's.

Ted Simons:
Operation 104, recommendations. Mike, what do we see, compromise at best?

Mike Sunnucks:
They kind of split the difference. The existing policy was not to question everybody, people like Arpaio on the other side who questions everybody, the victims, the witnesses and the perps if necessary. This goes after the offenders in everything but traffic cases. It's in the middle. It's where the public is at. They want the police to ask about these guy's immigration status if they're arrested for a serious crime. But the police are worried about losing witnesses and community support. So it's kind of a compromise.

Howard Fischer:
I think, no, he caved in for the police department. I think it's very clear officers weren't interested in talking to victims. Officers weren't --

Mike Sunnucks:
The law enforcement union has some folks in the law enforcement union have come out for that.

Howard Fischer:
No. Even the most radical understood the need for witnesses and the need for victims. And I think this is pretty much what most of the officers wanted in the first place, because they were precluded from asking. I mean, don't ask don't tell policy. I think what happened is Phil Gordon who initially said, no, no, this is a horrible idea did one of these in saying, I'd like a political future, and said okay this is what I'm going to come up with.

Mike Sunnucks:
It makes sense for a law enforcement standard. You arrest somebody for a serious crime, aren't you going to figure out where they are from and if not from this country what their status and build a case against them and charge them with different things? Maybe immigration is one of them.

Howard Fischer:
Right now practical effect if you look into the county jail the sheriff's department is already asking, has people trained there. So whether this really has more of a P.R. effect than any practical effect.

Mike Sunnucks:
It's a national thing, too, a lot of police departments throughout the country doing this, going through the I.C.E. training that Joe's office and other city departments have done.

Matt Benson:
The question is this going to go far enough? Will this have an impact? The whole discussion came out of the shooting of officer Nick Erfle by the illegal immigrant the so the next time we have a shooting I think you'll have the same outcry from the public saying this didn't go far enough. Then we'll be talking about what else do we need?

Howard Fischer:
That specific situation, the guy was deported. It's not a question that the system doesn't work.

Mike Sunnucks:
Yeah. But he came back and was rearrested in Scottsdale and they did not ask about his status. And then this horrible incident happened. But the question is, is how much cooperation the police are getting now witness-wise from undocumented folks. Those folks fly below the radar screen for the most part, they don't want to be out in the open because they don't want to be deported. I don't know what kind of impact asking offenders what's going on with their status is going to have on witnesses.

Howard Fischer:
Here's the real interesting thing in terms of how this will be applied. This says you will ask for a felony arrest, a misdemeanor arrest are you here illegally. Are they going to only ask that of people who are a little bit browner than I am? Or is everyone going to get asked? Because if they don't ask everyone, now you've got a civil rights problem.

Mike Sunnucks:
Wouldn't they ask you for identification when they arrest you? You'll have to give your social security number, driver's license. If you don't have any of those things or fake I.D.'s you start looking into it.

Ted Simons:
The question would be if you don't have your driver's license or identification, no matter what you look like or sound like that might be the opportunity for the police to go ahead and say, are you here illegally or not? Response from the police chief obviously standing next to the mayor seemed to be in agreement?

Howard Fischer:
Well, I think again this comes back to what I was saying initially. I think this is pretty much what he wanted. I think that certainly Jack, you know, even if some of the union people wanted it, I don't think Jack wanted them to go out and be rousting witnesses. So I think he got it. In fact, it is -- it is a power play. He won, Phil lost. He's the winner in this.

Ted Simons:
All right. Let's move on, then. Let's talk about winners and losers as far as congressional delegation is concerned and how it might change. But before we even get to that, John Shadegg. Howie, go ahead.

Howard Fischer:
Well, you know, here is John who had been in congress for a long time. Of course he was used to being in the majority. He finally wound his way up in the heights of the republican party only to find out. A they're in the minority, b, they're likely to stay in the minority after the next election. And c the White House may in fact be in democratic hands. So I think that sort of helped push him along. What happened in the interim after he announced this and after a bunch of people announced they wanted his seat he said, you know, I got this letter from all my friends how they want me to stay. I'm going to take the weekend and think about it. Leaving a bunch of people, for example, Jim Leary had a press conference at the state capitol, all dressed up no place to go because there's not an open seat. He's certainly not going to challenge Shadegg as an incumbent. He spent a couple hundred dollars on business cards. If you'd like to buy some on e-bay I'm sure he'd to sell them to you.

Mike Sunnucks:
The quandary here is for democrats, the attorney Bob Lord has been running, he's been raising money, he has a couple hundred thousand in the bank and they're all deferring to him. He's not a high profile guy. Phil Gordon said no. Jim Pederson lives in that district and ran for senate. He's a wealthy developer, former party chairman. But they're all deferring to Lord who has been out there working the weeds for six months or a year and putting some money in them. It's a republican oriented district. It's north Phoenix, Anthem, Cave Creek. The republicans still have an advantage in that district. The question is how crowded that primary is going to be, you got Weiers, Gorman.

Howard Fischer:
Again, make, the assumes. Here's the interesting thing. Steve may who's a form state lawmaker who got a lot of national attention over being outed and forced out of the army says he's staying in, anyway. So it could be a really fascinating primary if Shadegg decides to stay, knowing that Steve may is staying, that could end up helping the democrats.

Ted Simons:
Back to the original announcement, how much of a surprise was this?

Matt Benson:
Huge surprise. Huge surprise. Congressman Shadegg is a seven hen term incumbent. He's been polling very well. According to his internal polls he's up 31 points on Lord. He raised almost half a million dollars in the fourth quarter. So really he was a strong candidate. And this came out of nowhere, frankly, among those of us who have been watching it and political observers as well. So the question here, I think we're getting a little ahead of ourselves, at this point I think it's very much up in the air whether he's going to retire or not. I wouldn't be the least bit surprised if he says, well, in the case of all this overwhelming public support from my colleagues I'm going to give another go, I'm going to come back and fight the good fight so the terrorists don't win or something along those lines.

Mike Sunnucks:
The question is how does it deal with him and John McCain? John McCain could resign from his U.S. Senate seat and focus on presidential race. Under state law Janet would appoint an interim republican same party as John McCain to serve in the next general election. That could set up a kind of 50-meter dash to November for a permanent person to finish out John McCain's seat. That could be Shadegg and that could be the reason that he stepped down was to focus on that. So if John McCain is going to do it, then Shadegg would be obviously one of the main people talked about.

Howard Fischer:
The issue is, in order for there actually to be an election this fall for John McCain's seat, John McCain has to quit by the filing deadline which is in June. In fact, maybe a little before to give anybody a chance to get the signatures. Because if he doesn't, then whoever Janet appoints is going to stay.

Mike Sunnucks:
He'll obviously do it before that date. You'll just see this rush of people on both sides, flake, J.D. Hayworth, Thomas, Shadegg, Pederson, even Janet.

Matt Benson:
That date isn't until early may. Here we are in mid February talking about this. Frankly the John McCain angle is the reason this Shadegg, the time has gotten so much legs because people are anticipating this is the domino that indicates John McCain is going to resigned and then you'll have as you mentioned a whole ton of people going for that seat. So what's interesting to me, is did Shadegg resign or retire, rather, with something in mind with John McCain's seat and then something changed? Did John McCain change his mind? What changed in the span of three days?

Ted Simons:
Or was it so tenuous that when you got the letter with all these people saying oh, please oh, please maybe you're thinking this isn't such a done deal after all.

Mike Sunnucks:
There's nothing easier to manipulate that is than a politician's ego. So I'm sure he enjoys that. But the republican brand, and Howie is right, is so down. They're in the minute north. They're probably going to lose the white house race. They're going to lose seats probably in congress. And these guys have been in the majority for a few years. You've got I think 29, 30 republican incumbents not running now including Renzi up in Flagstaff. It's no fun to get beat up all the time.

Ted Simons:
Well, and that's another aspect of all this is the fact that 28, 29 now republicans in congress in the house, at least, are saying, we've had enough of this. Not used to being in the minority. Apparently affecting a lot of them. You mentioned the land rush for Shadegg's seat. We got names. May, Gullett, Winkler, Noble, Wearing, Goreman, Weiers. Let's say Shadegg goes ahead and says he's not going to run for re-election. Handicap?

Mike Sunnucks:
The way the Republican Party is now, there's no machine there anymore. John McCain and Kyl and the old Symington days they would pick somebody and get behind them. We haven't seen that in the republican party for a number of years it. Would be a real horse race based on money and name I.D.

Howard Fischer:
And that I think gives a certain amount of advantage. I'd say out of all those I'd say Jim Wearing. The reason is he's got good name I.D., state senator, got a couple of years under his belt. Good-looking, single, which certainly doesn't hurt with the female vote. Has some good issues behind him like a lot of drunk driving bills this year. Now, somebody's been there longer obviously is Jim Weiers. Weiers barely got reelected to his own see the last time so I don't know how a congressional race would shape out although he might have more republicans in his congressional district than legislative. Pam Gormon…I don't know if she has the name I.D. People in Anthem know her but does anyone else, I'm not sure anyone else does. Other than she carries a .45 gun. So I'm not sure what that does for your congressional choices.

Matt Benson:
In terms of sort of lesser-known republicans, Sean Noble should keep in mind, long time staffer for Shadegg but hasn't held office. He is known among political ties. Nice family guy, good-looking. Very likely he would run a energetic race.

Mike Sunnucks:
You can see the real right wingers in the party dominate this primary. It would be a special, quick race and would be based -- loads of people would turn out. I don't think moderates and soft republicans are really excited about voting in republican primaries right now if you look the way the presidential votes are going on. Presidential votes are going on. So an insider like Sean could do it or social conservative could do it.

Ted Simons:
The Congressional delegation overall, Renzi gone, Shadegg possibly gone, Mitchell and Gifford's facing tough fights, may even have John McCain gone as far as representation in the senate. What do you see, Howie?

Howard Fischer:
That's the most fascinating thing. This is -- years ago when we had I think we had six seats. I think it five-one at one point. We're now at a point where it's four democrats in the house, four republicans. And two republican senators. Now, as you say, this gets shaken up like dice. You throw them here. Mitchell I think is fairly safe, although we have to see who shakes out of that whole republican primary there and whether it becomes somebody who was very conservative who can't draw the middle. I think Gifford's is safe. I think Tim Bee, despite the fact he's Senate President, he is so enmeshed with the whole budget problems here he's not going to get out of there until June to start campaigning. Those stay safe. Assuming that Renzi's seat could go democratic, that seat has been in democratic hands before, and now wee got the possibility of if this is a fresh seat and perhaps a Sean Noble wins the primary and everyone says, who's Sean Noble, and you've got lord who's been spending, as mike points out, bukoo bucks, we could see this as a true democratic represented space.

Mike Sunnucks:
I think John McCain obviously the republican nominee. Not going to see democrats putting that much money here or republicans putting that much money here. There are so many other states and battle ground where they'll have to fight each other. Why go after in a state John McCain is going to win? That helps the incumbents, Giffords and Mitchell on the democratic side. I don't think there's any reason to vote them out. They haven't had any big missteps there. It helps republicans in Shadegg's seat because of the delegation and Renzi's seat. If you have a slight democratic edge but voted for bush pretty easily in the past few elections and pretty conservative. You won't see big infusions of money here, so it comes down to incumbency and voter I.D.

Matt Benson:
The first congressional district, Renzi's seat you've got a pretty good name democrat there Ann Kirkpatrick. She's made a lot of money. The republicans frankly don't have a big-name candidate in that district yet. Sydney Mays is probably the biggest name. C.D. 3 is a bit of a wild card. Bob lord has raised over $65,000. He is for real.

Mike Sunnucks:
The thing about Kirkpatrick is whether she's too liberal socially for that district. That's a conservative social district.

Howie Fischer:
But it's a funny district. Certainly Karen English represented although she was running against a guy that even Barry Goldwater when he was alive couldn't support. She's got long roots in Flagstaff. And that does make a difference up there.

Ted Simons:
What about Chris Mays?

Howard Fischer:
Well, you know, Chris has been in and out and up and down. And the other issue is Chris says, well, I'm really from Prescott. She's lived about three blocks from the studio here, lived in Scottsdale. I'll move back to Prescott. I'm also not sure that the corporation commission is a stepping stone to anything, you know. The last person who really tried that was Richard Kimball trying to run for the U.S. Senate years and years ago and didn't get anywhere, either. Interesting little side note to all this, the guy who's got to be the angriest of everyone in all this, assuming Shadegg steps out is Jeff Hatch-miller. He lived in Shadegg's district, sold his house so he could run in the east valley legislative district, then picks up the paper one morning and says a bad word when he notices, wait, this may be an open seat.

Mike Sunnucks:
He's got to -- Kris Mayes has to overcome the fact she was communications director for Napolitano who is a democrat. And for a conservative red meat conservative like Sydney Hay she'd have a challenge there. I think they should watch Jim Pederson, the lot of money, ran a decent campaign and learned lessons from that and J.D. Hayworth who's a radio commentator now, big name, big name personality. J.D. is a big campaigner and he wants to get back into it.

Ted Simons:
You mentioned Tim Bee in budget talks. There are some who would suggest otherwise. The pace of the budget slowing and governor's office saying let's step it up. Governor's office saying come on step it up. Republican leadership saying, come on governors…. What's going on with the pace of the budget negotiations?

Howard Fischer:
The two polls are not even on the same planet. The governor's plan, even with -- matt and I looked at the figures the other day. 1.15 billion in the hole for this year, somewhere around 1.7 billion in the hole for next year. Well, we'll cut another 75 million and we'll do a little more long-term borrowing, a little short-term borrowing, a little song, a little dance and we've got it solved. Not a problem. The other side is looking at the fact that the economy continues to worsen. We are collecting less in taxes this year than our expenses. You can't keep that up and make it up in volume. And so their feeling is, you need to make some realistic cuts. The funny thing, is when Bob Burns and Russell Pearce came out with their plan everyone said, oh, my god, it's draconian, they only came up with 400 million. Even that won't do it.

Matt Benson:
What we really saw this week -- and this was striking to me -- was an admission from the governor's office that things are a lot worse than we thought. Her revised shortfall estimates, 720 million in additional deficit in this year and next. That's huge. And it's really the governor's office saying, the fourth quarter was so bad locally and nationally, we've got to act. Up to now, we really hadn't seen that level of --

Mike Sunnucks:
Those kind of cuts. She's offered photo radar. They got to write like 3 million tickets to make the money? She's offered more advertising for the lottery. I think a number of people find the lottery is pretty tapped out. That's the stupid people tax. So -- stupid people tax. She hasn't offered anything but a lot of borrowing that's going to come due after she's in the Obama administration.

Howard Fischer:
I won't ask you how many lottery tickets you bought. Here's the problem: city of Phoenix is cutting bodies. Maricopa County is cutting bodies. The governor said through George Cunningham her financial guru this week, no, we don't think it's necessary. I'm sorry. When you have close to 40,000 state employees, leaving aside the universities, you can't tell me that every one of these people is absolutely necessary, that there's nobody. And I'll pick on the parks department that can't go nobody at C.P.S. processing papers that can't go. And as long as she's unwilling to look at even a hire freeze. She doesn't get it.

Mike Sunnucks:
Look at the landscape here. They've got so much ballot-mandated things they can't touch. The governor says we won't cut any education or children's services type stuff. That's off. They aren't going to hold back tax cuts so where from other than debt?

Ted Simons:
That's the question. Is the idea now that the governor looks at cuts more closely and republican leadership says, all right, maybe there can be some bondings?

Matt Benson:
We're going to end up seeing a mix of both. Frankly a lot of this was sort of an exercise in babble. They're going to end up doing a lot of both, bond to go some degree. Even republican leadership is agreeing to a level of bonding in 2009. So we're going to have some of that. We're going to have rainy day basically drained. We know that. There are going to be cuts. The question, is the governor's office is not going to want to do lump sum agency-wide cuts. Goring to a want to do targeted cuts. Because they know otherwise when people start complaining about, you cut my favorite program, all that blame is going to get shifted to the agencies and therefore to the governor. And they're not going to want that.

Mike Sunnucks:
The Republicans have not done a good job since she's been in office in making argument against the growth of government. Pearce and Burns like Howie said came out with these cuts and everybody threw their hands up in the air, you're cutting children's vaccinations. They need to make the argument these programs aren't always working, we're always increasing funding on these thigns.

Howard Fischer:
Now a step beyond that. We keep adding programs. Take a look at the growth in the revenues. Or if you want to use an indicator, total personal income in Arizona goes up so much each year. Supposed to be an indicator of how we track the budget. We have consistently, not just Napolitano on Symington have consistently beat that. Because when times are good, hey, we get to do some pork. We get to start a new program. And everything sounds good. I mean, we talk about new mandates every year. More people covered by insurance. More programs. More childcare. Nobody wants to say no.

Mike Sunnucks:
They don't make the case that some of these programs don't work. Big government doesn't always work. They don't make a case to say, doing these vaccination programs, for example, they might be not be the best way to do it. You can privatize, do someplace else, do grants but not always increase spending.

Ted Simons:
Real quickly. A minute or so left. I know you mentioned photo radar and the idea of that generating help knew and keeping us safe, Howie, at the same time.

Howard Fischer:
It's all about safety.

Ted Simons:
That's right. But it's also all about, what three bills now in the legislature too, that may go to the ballot which says no photo radar?

Howard Fischer:
Well, sure. And I think if you put it on the ballot people are going to say no. The governor is already preparing for that at the press conference earlier this week. She gave us the spiel about it's all about safety. And then she got through the routine, voters have to understand, are we going to help speeders or going to help the children?

Mike Sunnucks:
It's always about the children. So I think there's a backlash against kind of our police state here. Some of the D.U.I. laws, surveillance cameras, traffic cameras people are starting to get fed one that a little bit.

Ted Simon:
Once it gets on the ballot it's a go?

Howard Fischer:
Again now, here's the deal. It's now part of the budget negotiation. Because if they agree to accept her 90 million the leadership can't let that thing come to a vote and go to the ballot.

Ted Simons:
All right. I think we should stop right there so Mike can get some lottery tickets.

Matt Benson:
Solved the budget crisis for you.

Ted Simons:
And a speeding ticket. Drive fast as you go get your tickets.

Howie Fischer:
It helps the budget, folks.

Ted Simons:
Two political types go head to head in our regular Monday feature, one on one. Issues that interest those watching the legislature are dissected by our political experts. Monday at 7:00 on Horizon.

Ted Simons:
Tuesday, we'll hear from Arizona Capitol Times reporter Jim Small about some of the key issues state lawmakers are working on. Wednesday, our monthly talk with the governor. Thursday, a new report on Arizona's education system. Friday, we'll be back with another edition of the Journalists' Roundtable.

Ted Simons:
Coming up corporations are taking benefits from workers by calling them freelancers. That's next on "Now" on PBS. I'm Ted Simons, have a great weekend.
In this segment:
Matt Benson:Arizona Republic;
SPOTLIGHT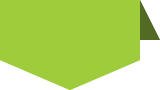 STAY in touch
with
azpbs.
org
!
Subscribe to Arizona PBS Newsletters: