We hear from Arizona Capitol Times reporter Jim Small about some of the key issues state lawmakers are working on this week.
Transcript:
Ted Simons:
Tonight on Horizon, Arizona lawmakers are working on a bill to create a guest worker program. That -- plus other news from the state capitol and a look at politics around our state. And, he has climbed Mount Everest and crossed Arabia's Empty Quarter. Find out why adventurer-author Jaime Clarke visits the valley. Plus, two state lawmakers join us to talk about bills dealing with Arizona's Child Protective Services. Those stories next on Horizon.

Announcer:
Horizon is made possible by contributions from the friends of eight, members of your Arizona PBS station. Thank you.

Ted Simons:
Good evening and welcome to Horizon. I'm Ted Simons. To run or not to run -- that's the question congressman John Shadegg is not answering -- quite yet. Shadegg announced his retirement last week but may be changing his mind. Here at the state capitol lawmakers voted on a budget proposal this afternoon and are considering a bill for a guest worker program in Arizona. And a federal judge ruled Arizona's employer sanctions law will not be on hold while a group seeks to overturn the law. Joining me now with an update is Jim Small from the Arizona Capitol Times.

Ted Simons:
Jim, good to see you.

Jim Small: Good to be here, Ted.

Ted Simons:
Let's go with the employer sanctions law. The judge says not going to block it.

Jim Small:
Yeah. After the ruling earlier this month that said the law was constitutional, the business groups and the civil rights groups tried to get the judge to put a hold on the law to keep it from again -- to keep businesses from facing enforcement if they violated the law temporarily while the federal court goes ahead and -- federal appeals court goes ahead and ultimately decides what the fate of the law will be. The judge today, Neil Wake, said he wasn't going to do that. He didn't see any harm in the businesses having to comply with the standards of the law for the time being.

Ted Simons:
And they were saying basically that while it's on appeal, let's go ahead and block it for reasons that judge just wasn't buying.

Jim Small:
Yeah, basically. One of the big arguments was that undocumented workers in Arizona provide more benefits than they actually take away. The taxes that they pay more than offset the harmful impacts that they may have to education and health care and some of the wage concerns. And the judge basically said, "I don't buy that argument." He looked to an argument that was put forward by Maricopa County attorney Andrew Thomas, a report that they filed as part of their court documents that said the presence of illegal workers in the state depresses wages and means lawful citizens here are earning less and are suffering at their hands.

Ted Simons:
And it's interesting how that a to him superseded whatever damage is might do to businesses that may have hired illegal immigrants and to illegal immigrants who may have found jobs. He is basically saying, that's on one side of the ledger but the damage done to American workers getting paid lower wages trumps.

Jim Small:
Yeah. And I think that his attitude is understandable if you look at the way the case was handled and the way he approached the case and the way he wrote his rulings back in December when he tossed the first suit in February when he just ruled that law was constitutional. He's very much a supporter of states being able to go after business licenses. He says, look, congress gave an express avenue for states to act. And Arizona has every right to do that.

Ted Simons:
Let's go to the budget. I know there was some action this afternoon. What happened down there?

Jim Small:
The senate appropriations committee passed a budget fix for the current fiscal year. Legislative budget analysts had expected the deficit to be about $970 million. The budget fix that they passed today looks like it's about $1.2 billion for the current fiscal year. They do that through a variety of state agency spending cuts, through some fund sweeps taking money that's dedicated for certain programs and certain regulatory boards and sweeping that into the general fund one time, and also through taking about $615 million from the state's rainy day fund.

Ted Simons:
Help me with this, though. You've got appropriations committee going ahead and getting this through, yet don't you have leadership and the governor's staff working in a bipartisan way somewhere that no one can quite figure out? Are these two trains on different tracks?

Jim Small:
Well, at the very least you've got republican and democrat leadership in the house and senate working together to try to come to a budget agreement. And the idea of putting a budget through committee initially started with the chairman of the committees, Russell Pearce and Bob Burns. They were frustrated with the slow pace of negotiations. They wanted to go ahead and kind of urge the negotiators to pick up the pace by passing a budget through their committee. As it turns out, the republican leaders I've spoken with seem to back the idea of putting a bill through committee. They say, look. We're at a point where we at least need to move something out. It doesn't need to be the final product and this won't likely be the final product. But we at least need to go down that road, start putting something out. When we come to an agreement later we can come back, change it and do floor amendments on it.

Ted Simons:
Sound like a fallback position if nothing else.

Jim Small:
I think at the very least.

Ted Simons:
John Shadegg, what kind of time frame are we looking at now for him to confirm or go back again on this idea of not running for re-election?

Jim Small:
Well, I would think certainly by the end of this week. And we're hearing that as soon as tomorrow we could have word as to what he's going to do. And most people tend to think he's going to go ahead and stick with his original decision to resign -- or excuse me to retire -- and not seek another term in office which would then open up the floodgates for a large number of elected officials at the capitol and elsewhere to go ahead and seek his seat.

Ted Simons:
I would imagine it's making for a lot of anxious folks down there. A lot of folks in the state legislature, they're looking at this going, this could be my time. Are you sensing that as well?

Jim Small:
Absolutely. You've got a couple senators, Jim Waring, Pamela Goreman who both said, look, I'm interested in running. Senator Waring was supposed to hold a press conference last Friday that got called off because Friday morning everyone woke up and found out that Shadegg was reconsidering his decision. Senator Goreman formed an exploratory committee. In the house you've got Representative Sam Crump who lives up in anthem, the same district as Senator Goreman who says, if Mr. Shadegg isn't going to run again, he's definitely going to run. He's absolutely. In you've also got other people. Adam Drigs of Phoenix, another representative who is weighing his options right now.

Ted Simons:
Final topic here is the state temporary guest worker program. Is that gaining any ground?

Jim Small:
Well, it got through committee yesterday through a house panel. It was approved unanimously 6-0 vote. What the program would do is basically allow citizens of Mexico to come here and work for up to two years and as long as they pass background checks and they're not criminals and the businesses can show that they can demonstrate that there's a need for workers, that there aren't American workers already in place to take these jobs.

Ted Simons:
And this of course would be contingent on the United States congress giving its approval.

Jim Small:
Congress would have to approve it. There's also a sister companion bill that's going with it, a resolution that would put the item on the ballot in the fall. Which would allow voters to actually have the say as to whether or not to create a state guest worker program.

Ted Simons:
Is there much opposition at the capitol to this? Because this is a very, very highly-charged topic.

Jim Small:
Well, I think that there definitely will be some opposition. You'll have people that look at it and say, this is the first step down the road to "amnesty" for foreign citizens coming in here. The proponents of the bill will all say, look. This isn't amnesty. There's no path to citizenship. There's no intent to go ahead and let these people overstay their welcome or to do, you know, to do any of the things that have caused a lot of the stress so far.

Ted Simons:
All right. Busy times at the capitol. Jim, thanks so much for joining us.

Jim Small:
Thank you, Ted.

Ted Simons:
He is the only person to have both climbed Mount Everest and crossed Arabia's empty quarter on foot and by camel. Jamie Clark has co-produced documentary films and co-authored books based on his expeditions. Clarke was recently in the valley to address environmental public interest group Valley Forward Association at its annual luncheon. He spoke with Merry Lucero about his adventures and how he hopes others will engage in their own, and apply them to everyday living.

Merry Lucero:
Jaime Clarke, thanks so much for sitting down and talking with me. First of all, what was it like to climb Mount Everest?

Jamie Clarke:
I believe day for one for which I was born on a lot of levels. On the summit itself, I tried twice before and failed both times, coming very close. So it was a long process to get there. I was a little kid with a dream. And off we went. And so to have this moment all these years later to realize the dream, for me there was a great sense of peace that here you are on the smallest of patches of snow that marks the top of the world. And this dream is realized. And I was just flooded with a sense of peacefulness. Plus fear. I had a long way to go to get back. But predominantly peace. And I still carry that with me today.

Merry Lucero:
So you get to the top of Mount Everest, you have this peace. And okay, now, where am I going to go?

Jamie Clarke:
Yeah. The second most asked question anytime I completed an adventure, is what's next? And so even, not long after the summit of Everest I was already contemplating, would it be another mountain. But I was more interested in a more diverse environment. I wanted something not only geographically different than Everest but culturally different. I had spend time in the desert of Arabia and Africa. And I was sick and tired of being cold and vertical. And I figured it was time for something flat and hot.

Merry Lucero:
And dry.

Jamie Clarke:
And dry, yeah. And so off we went to cross Arabia's empty quarter. The world's largest proper sand desert on foot and by camel.

Merry Lucero:
Why did you do it that way and not with all the modern technology that was available?

Jamie Clarke:
We wanted to have the adventure across the Empty Quarter as one that was as close to what the traditional mode of transport was through the region. So there was this idealistic notion that we would go and have this journey like the first who had journeyed across the region. You couldn't employ much of today's technology to get across that desert, 4-wheel-drive vehicles or hummers or something. You could skirt the heart of the desert. But it's a very strange and bizarre region right in the middle of the desert. Monstrous dunes 3,000 feet high. And snaking beneath their valley in the valley floor are these regions of quick sand, of salt and sand and these mud flats. To drive across there in a vehicle is impossible. We wanted to cross the heart of the desert. The won't way to do that is on foot. You need some sort of animal to help you get across. Horses obviously wouldn't be able to endure that heat or the length of the days without food and re-supply. And the only creature evolved and adapted to that sort of travel is the camel.

Merry Lucero:
Your greatest hardship and your best triumph in that journey?

Jamie Clarke:
The desert beat me into the ground, in a way that I -- I thought I had respected but I didn't really understand until we were there. And it was more of an emotional pounding than it was necessarily the physical challenge. It was just being hungry and more profoundly being thirsty every day, stuck in the heat 125, 126 degrees. He mean, you viewers can appreciate that sort of temperature. No air conditioning to escape. To no shade to be found. 18 hours a day under foot, albeit on the camels at times. And there was no distraction. On Everest there was always the drama of risk of potential fall around every corner a new vista with every rise in elevation something new to see. The desert was monotonous and flat and it beat me up. And it was like a great mirror lifted out of the sand to reflect the raw reality of who I am. And I realized I didn't really like that person I bumped into out there. And so to have to face that and to somehow get past it was without sounding hokey, was by far the most humbling portion of that journey. And in the end, the greatest reward.

Merry Lucero:
And you come here to do some training?

Jamie Clarke:
Spent a lot of time in Arizona. I love Arizona. My favorite thing to do when I'm in town if I'm here on business is to run Camelback Mountain. And I would do it in the summer. So I would try to train my body to deal with the heat. Normally I would be here in January and February. But then over time I creeped closer and closer and closer to the summer. And I did it one time in July, up and over and back again. I had some rough hours afterward. I was just laying in my cold bathtub back in my room thinking Mount Everest is a lot easier. So I spent a lot of time doing physical activity in the desert, learning about desert travel, desert navigation. This environment in Arizona to me, the beauty of it, the smell of it, it's very reminiscent, all the vegetation is different, very reminiscent of the empty quarter of Arabia. I loved coming here.

Merry Lucero:
You're talking to the valley forward association. What do you bring to them this group who is focused on the environment?

Jamie Clarke:
What I guess I bring is someone who has a love of all sorts of environments around the world and has basically dedicated my life to the largely human power travel through them. And I guess ultimately the idea of how we interact and live in our environment is something particularly of interest to me. Harsh as it may be at times, how can we embrace it more than trying to wall ourself up from it? And I think Valley Forward Association is a lot about embracing the beauty of the environment and incorporating into our life rather than trying to create walls to separate us.

Merry Lucero:
Is one of your goals in writing Everest to Arabia to get people to think about adventures, however large and small that they've had in their past and remember those and apply them to their lives?

Jamie Clarke:
You said that better than I could have imagined. Yeah. That's not just the goal of that book but the goal of pretty much everything that I put out, whether it's the talks I give -- like I'll give the Valley Forward Association, whether it's the books I've written or the -- inside of all the entertainment and stories I want to do exactly what you said. I want to inspire people to live an adventurous life on their own terms. And I don't think it requires grandiose adventures like crossing Arabia on camel or climbing Mount Everest are thousands of dollars and years of preparation. It doesn't require that. I think you can have adventures on Camelback Mountain, on Saturday morning. So it's July and it's hot. Well, get up at 4:30 and go hike up it. And my belief is that a life among many other things well-lived is one rich in experience. And experience comes when willing to engage. And ultimately that's all I'm hoping for is that people will engage in their lives. Small things. If you do them consistently they add up into great big things. And that's really at the heart of what I believe in. And from an environmental perspective, waving the flag on a soap box -- I think the message is lost when you try to jam and preach to people. I believe in people, if they're hiking Camelback Mountain then they are concerned about its preservation. How are the trails maintained? What are we going to do with parking? How is it taken care of? Because it's a place that I travel and I have memories there. So I want people to get out into the environment. Go into the national parks. Get up to Sedona. Walk around this beautiful place to see it and care about it. The more people who are out engaging the environment, naturally the more they're going to care about the environment. And as a result we're going to not feel badly about paying taxes to take care of it, we're going to lobby our politicians and elect those who we believe will take care of it with us. And that to me is a mission.

Merry Lucero:
Jaime Clarke, thanks so much for sitting down and talking with me. Good luck on your next adventure.

Jamie Clarke:
Thank you. I'm off to Indonesia, to climb a big peak in the jungle. Should be fun in a sick, twisted sort of way.

Larry Lemmons:
State lawmakers are working on a number of bills dealing with child protective services. Among them -- legislation to make certain records on child-welfare cases and court proceedings more accessible. Lawmakers also want to improve communications between C.P.S. and the Department of Public Safety. Some lawmakers say transparency in the system will raise accountability. Others say the bills should be crafted carefully so privacy is not compromised. Joining me now with more on that, Representative Kirk Adams and Representative Steve Farley.

Ted Simons:
Thank you both for joining us here on Horizon. Steve, I want to start with you. Because you represent Tucson. In past year, five deaths of children that were involved in some way, shape or form with C.P.S. reported. Something's got to change.

Steve Farley:
There's no question. As a parent myself, I was outraged to see these cases happen. You always get angry and disturbed whenever a child dies, particularly in the care of their parents. It's one of the worst things that can happen in our society. And the fact that C.P.S. maybe had a chance to be able to save these kids' lives, it just makes it that much worse. C.P.S. is in the situation where they weren't quite sure what they were or were not allowed to release in terms of information to the public. I certainly wanted to find out information about what happened and why. There are a lot of things that they could not release because of federal privacy law. And I think some of these bills that we're working on this session actually will help a great deal. We do have to be very careful, however, because there are a lot of other kids involved. There are other family members involved. Whenever -- even when a child dies. So we have to tread very carefully so these kids don't get victimized again by exposure to public sunlight.

Ted Simons:
But in cases of death or near death, I know that House Bill 2454 kind of addresses that particular aspect. It would seem to me like the more information the better.

Steve Farley:
The more information the better in many cases. But you don't want to expose information of these kids. There's often siblings involved. And I know that sometimes they can be redacted but there's other information that may identify siblings. They could get teased at school. As they grow up they may forever be branded as coming from an abusive family. That's very tough. We're also dealing with people who call into the hot line for C.P.S. and give anonymous information. And if people think that they cannot give information anonymously on a hot line without being exposed later down the line, that could potentially endanger them and they may not give the information that needs to be given in order to get the information to help stop child abusers.

Ted Simons:
Kirk, are there avenues and are there ways to get the information out but also protect siblings, protect innocent bystanders if you will?

Kirk Adams:
Absolutely. In the bills that we're proposing provide for that. In fact, the state law does not govern this area. Federal law does. Federal law governs the privacy for children that are involved in fatalities or near fatalities. So this really is somewhat of a red herring in my opinion. The truth of the matter is that when the public, through the media or otherwise, has the information available on how C.P.S. operates, we will see more accountability and reforms because of that. As a matter of fact, we've already seen that happen. The simple fact is that there have been six children over the last year in Pima County alone that have three things in common: the first is that their parents were investigated by C.P.S., is the second that C.P.S. left them with their parents; the third that now all six are dead. If that isn't a wake-up call to reform how C.P.S. operates and shine some light into what they're doing, I don't know what else is.

Ted Simons:
Is there a threat though that working so fast to try to change something here that with seven, eight bills here that we're talking about, there's too much, that you're giving prosecutors, for example, too much power in working with C.P.S. or overseeing C.P.S. child abuse cases? Is there that threat?

Kirk Adams:
No, not at all. As a matter of fact, we're instilling accountability into statutes that are already existing. Let me give you an example: in the 2003 special session on C.P.S., one of the reforms that was instituted would require C.P.S. and local law enforcement to establish protocols for dealing with crimes against children. Here we are in 2008, five years later, and those protocols are not being followed. The reason why is because there is no accountability to make sure that happens. What we're doing in house bill 2455 is providing that accountability. Because if we can't deal properly with crimes against children, then I don't know, you know, we have a long ways to go. And that's what we're hoping to do.

Ted Simons:
Steve, why should prosecutors not be more involved in cases of child abuse?

Steve Farley:
I think they should be more involved in cases of child abuse. But I think that we need to have a predictable timeline set out. We may need to make sure that we are conforming with the federal requirements regarding child protection and privacy protection for the kids in the family. That's why I'm supporting another bill that does the same type of thing as 2454 but representative Hershberger has introduced that one. That is more closely aligned with federal law. It has more support from people in C.P.S. and it will get information a little faster to us than I believe 2454 will so we can find out. I think it's important to find out information not just to find out what C.P.S. workers did or didn't do but to really see the underlying causes of what's causing these issues. We know that 75% of all kids who were abused in these families, it's a result of substance abuse. Mental illness has a big part of it. Poverty has a big part of it. We need to work together own a lot of different fronts to really solve this problem. It isn't all about C.P.S. but the process of opening up C.P.S. to public scrutiny will actually show what a hard job they have and how all of us can help support them in their jobs.

Kirk Adams:
Ted, this is a really important issue. Because when we're talking about public records law, this is an area where Arizona really ranks towards the bottom in terms of openness of public records. Keep in mind that this is an agency under D.E.S. that works for the taxpayers of Arizona. And they are tasked with perhaps the most difficult job that we could ask them to do, and that is child welfare. But where they have made errors or where they have made mistakes, if we do not have the ability to quickly review that information, we will not see real change to this agency. The only reason why we have these reforms in place now is because the newspaper association decided to sue state to release those records. Were it not for, that we would not have had the ability to begin to implement these reforms. So that cannot be lost. The reason why the Hershberger bill in my opinion does not go far enough is because it establishes bureaucratic timelines and sets up C.P.S. its own public records law which is not required by federal law. House bill 2454 is in complete compliance with federal law. Now, these bills were developed over three different hearings. We have all stake holders at the meeting and negotiating this bill, working out the technical problems with it, including the governor's office, the prosecutors, C.P.S., Children's Action Alliance. This is a bill that I think is going toe have a fundamental change on how C.P.S. operates. And that will be a change for the better.

Ted Simons:
Okay. Real quickly, got less than a minute left. Kirk, are there enough C.P.S. case managers and case workers?

Kirk Adams:
The answer is no. In 2003, the legislature appropriated 160 positions for C.P.S. today those positions are still not filled. The simple fact of the matter is, we could hire more people but without these reforms we'll continue to get what we're getting. And it's just not good stuff.

Ted Simons:
And Steve, real quickly, unless you change the system, hiring more case workers going to make any more difference?

Steve Farley:
I think we do need to change the system to make sure the case workers on the ground can do what they need to do. But we need to look beyond this to reduce the number of cases they deal with in the first case by dealing with mental illness, substance abuse and poverty.

Ted Simons:
We'll stop there. Coming up tomorrow on Horizon, Governor Janet Napolitano talks to us about same sex marriage and the proposal for a guest worker program. That's Wednesday on Horizon. Please visit our website at azPBS.org/Horizon for video and transcripts of Horizon. Thanks for joining us on this Tuesday evening. You have a great evening. I'm Ted Simons.
In this segment:
Jim Small:Arizona Capitol Times;Jamie Clark:Filmmaker and author;Kirk Adams:State Representative;
SPOTLIGHT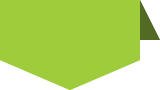 STAY in touch
with
azpbs.
org
!
Subscribe to Arizona PBS Newsletters: