Don't miss HORIZON's weekly roundtable where local reporters get a chance to review the week's top stories.
Transcript:
>>Ted Simons:
Hello and welcome to "Horizon." I'm Ted Simons. Joining me tonight, Amanda Crawford of the Arizona Republic, Matt Benson of the Arizona Republic, and Howard Fischer of Capitol Media Services. An ethics complaint has been filed in the Arizona legislature. Amanda, lets get the background on this baby.

>>Amanda Crawford:
This arose out of the last date of the session. Senator Jack Harper was at the chair. There was a Democratic filibuster designed to delay the vote on the same-sex marriage ban that eventually sent that to the fall ballot. While the two Democrats, Senator Paula Aboud and Senator Ken Cheuvront were debating a completely unrelated bill, Harper switched off the mics. What's really interesting about this is-Senator Cheuvront filed a complaint that you can't do that when a senator has a floor you can't just shutoff the debate on the mics. What's interesting is Senator Harper trying to have both ways. He set up a time. He said I'm sorry. One minute. I pressed the wrong button. But, instead of acknowledging the person who was cut off mid-sentence, Senator Paula Aboud. He instead called on Senate majority leader Thayer Verschoor, who was poised with his microphone in hand ready to talk. And Thayer Verschoor brought and end to the debates and They brought up the same-sex marriage ban and it passed. Senator Harper said he had reason to shutoff the debate because it was out of order. Well if it was a mistake and you said I pressed the wrong button and now you're saying you had a reason, that you were right in the decision to stop the debate so-

>>Howard Fischer:
And the thing is if the debate was out of order, you actually have to say that from the chair. You cannot-if you want to say the debate is not about the merits of bill, the debate is superfluous fine, then you rule through procedure cut someone else. The larger question, you know, beyond Jack is was there a vast right wing conspiracy between Thayer Verschoor and Jack Harper if you want to call it that. As Amanda pointed out even before Jack cut off the mic there's Thayer with the microphone standing at the ready. We asked Jack specifically had you planned it with Thayer. "Well, you know, I can't talk about that." I asked Thayer and he said we had some general discussion on how to expedite debate. This could go deeper than just Jack.

>>Ted Simons:
In the annals of legislative hijinks how does this rank?

>>Amanda Crawford:
Pretty high up there. A lot of people said they've never seen anything like this. There's motions you can make to end debate and there are motions that you can make prior to the debate starting to limit the length of time of the debate. This just turning off the microphones is rather unheard of.

>>Howie Fischer:
Let's be fair here. Paula Aboud and Ken Cheuvront are openly gay legislatures. It was clearly a delaying tactic. The thought was that one of the lawmakers who supports gay marriage had a plane flight and had to leave which would have left them one short of the 16 needed for the gay marriage vote. As it turned out she decided to hang around anyway. Understand while they are complaining about oh, my, god, they did this to us; they were playing with the system too.

>>Amanda Crawford:
Filibusters are not unheard-they are apart of the legislative process. The irony here is Senator Jack Harper led an all night long filibuster along with Senator Ronald Gould to delay the vote on the state budget just the night before. All night long Matt was there and I know you were there, too, Howie, until what time in the morning 7 a.m. or so?

>>Matt Benson:
It was early in the morning. But I'm glad you brought it up-it was interesting in the last week of the session we saw two of these occasions where sort of a break in the senate decorum. Usually in the senate you are allowed to filibuster, you can talk as long as you can-that's a tactic unique to the senate. During that budget filibuster a couple of nights earlier the senate basically voted to cut them off. You had Jack Harper and Ron Gould, the two leading the budget filibuster basically arguing you're cutting us off we're senators we should have right to talk and filibuster and conduct this. The Democrats cut short the debate and two nights later they were the ones crying foul when their filibuster was cut off.

>>Amanda Crawford:
But there's a difference between a vote and turning you have the mics. This was an action by one, maybe two or three if you brought in the conspiracy theory, one or two or three senators to cut off this filibuster versus the vote of majority. Regardless of whether you agree if they should hold the vote or not he turned off the mics.

>>Matt Benson:
I don't know that a tyranny of the majority makes it ok either. In the senate, the senate is supposed to be where one or two senators can draw it out. You've seen this before Howie.

>>Howard Fischer:
Exactly. And that becomes the point. The house has specific rules. How long you can speak. You can speak only once on a measure. You can ask questions a second time. There are very strict rules, explaining your vote can only be for five minutes. The senate, the understanding has always been that we are the deliberative mature--ha, ha--upper chamber. Well as we saw the last couple of nights, maturity, this was romper room it really was.

>>Amanda Crawford:
Another point to make was that when Senator Jack Harper and Senator Ron Gould had their filibuster, it took the senate through the night all night long they were debating.

>>Ted Simons:
Was that a filibuster though that could be argued it was not necessarily stalling-They were deliberating legislation as opposed to the other one?

>>Amanda Crawford:
They were stalling with the kind of motions that they put forth by calling division on every vote if I understand it correctly.

>>Howard Fischer:
But the difference as Amanda points out what Jack did was clearly spurr of the moment. Prior to the debate on the budget, they amended their rules by majority to limit debate. It's unusual motion to limit the debate given the history as Matt pointed out of the senate. They followed procedure. They said five minutes. No more. That's it. It was as Matt's points out a tyranny of the majority but in fact they did it legally.

>>Amanda Crawford:
But what I wanted to point out was that filibuster took them through the night. When Jack Harper turned off the microphone it wasn't like it was 3 a.m., 4 a.m., it was like 5 p.m. in the afternoon--It was a legitimate time for the senate to still be on the floor and it hadn't been going on that long.

>>Howard Fischer:
And here's one other interesting thing he is consulted a republican staff attorney who gave him the opinion he wanted backfilled in how it was legal. The night of the thing the senate rules attorney said what happened was illegal but it was too late to go back and fix it procedurally. So you actually have two senate attorneys with two different opinions. So it's going to be real interesting to see if we go past this. Now, remember the vote on Monday is only to decide whether even to investigate. Now if we actually get into hearings and witnesses, for example the calls for a point of order, which are supposed to be recognized and we ask Jack did you hear them and he said there was a lot going on. I was so confused. Will there be witnesses to say (the senate secretaries who were sitting right in front of Harper) that they heard the point of order.

>>Ted Simons:
Senate ethics committee takes it up. How far do they go with this? Again we're talking about Republicans looking at Republicans.

>>Amanda Crawford:
It a committee like all legislative committee and staffed in favor the majority. It has three Republicans and two Democrats. So interesting drama unfolded this week because one of the Democrats Leah Landrum-Taylor was still in bed-rest after the birth of her child. She couldn't be there. There was speculation that they wouldn't replace her. They replaced her with Senator Victor Satero and he will be out on Monday. They replaced him. They got a Democrat that can be there. For a little while it looked like it would be a pre-decided.

>>Howard Fischer:
Let's go step beyond maybe your next question. I'm willing to bet a small dinner, nothing fancy and that the committee will vote to pursue this further.

>>Amanda Crawford:
Me, too.

>>Howard Fischer:
I think the reason is that Jay Tibshraeny, who chairs the committee who was there that night, who saw what happened and who's not beholding to leadership because he didn't like leadership will go ahead and say there's enough here to at least pursue it. Will they ultimately reprimand Jack? Not that it matters. It's an election and I don't think they will come back. I don't know. Will it affect Jack's primary battle against the guy from Wickenburg? I don't know. He's already ranting about radical liberals.

>>Amanda Crawford:
Militant liberals.

>>Howard Fischer:
Militant liberals. I'm sorry militant liberals going after him, such people like this guy from Wickenburg who's running against him.

>>Ted Simons:
And we're going to have Senator Tibshraeny on the program on Monday to talk to him more about this. To Howie's point in the grand scheme of things Harper is relatively secure. Let's talk about Farnsworth and Verschoor. I mean how much is Verschoor tainted by this?

>>Howard Fischer:
That's tricky because Verschoor's problem is not this. Verschoor's problem is that he's been seen as an ally of larger budgets even though he ultimately didn't vote for it. Eddie is attacking him from the right. The issue whether he cut off the debate so they could vote on the gay marriage. Both Eddie and Thayer are in favor of the Gay Marriage Amendment. So I don't see any downside to that-

>>Ted Simons:
Cut them a little bit of slack here. If you do something as bold as simply cutting off a microphone in the middle of a filibuster, I would imagine Howie that there's some sense of decorum among these folks.

>>Howard Fischer:
Your assuming something that those of us who have been out there--

>>Ted Simons:
We've all been out there Howie and there's some sense of decorum with these people.

>>Howard Fischer:
Nobody cares-

>>Amanda Crawford:
Obviously he cares to some extent because he hasn't returned my phone calls. So I will say that, maybe you've talk to him but when you care and you feel like maybe you're being roped into something that doesn't like good for you that's when you don't make calls back. There is a sense of decorum at the senate and that is what this issue is about. It may not mean a lot to people in the grand scheme of things sitting at home. This is how we make laws. If these kind of things happen into the future and if turning off microphones during the debate is the way that things are then that could shape the future law making powers of this body going forward.

>>Matt Benson:
I think it's going to depend largely if there is a finding. At this point you have a lot of he said she said. You've got an ethics committee that's just going to start its work on Monday. Let's see what they come up. If there's a formal finding against Thayer Verschoor, you'll see it in campaign material. It depends on whether it comes out in time. Because you know how this stuff works--It takes forever.

>>Howard Fischer:
But here's the other problem the only complaint is against Harper. There is no complaint against Thayer. Will he get tainted if they say--again back to the vast right wing conspiracy. The only finding will be against Jack Harper. Thayer will say Jack recognized me. I'm the majority leader and push the floor debate. I don't think they give a rats you know what truthfully.

>>Amanda Crawford:
But, I think like I said in the grand scheme of things going forward if this-if we get to have a legislature where this kind of thing happens all the time. Eventually people might care.

>>Ted Simons:
Let's move on a lot of folks care about the environment. It sounds like Matt, that we have a grand conspiracy of the west now?

>>Matt Benson:
No ethics complaint here. This involves the Western Climate Initiative. Arizona is part of it with seven western states and four Canadian provinces. And what's new is this cap and trade program for Greenhouse Gas emissions. So this is just a draft right now. Arizona hasn't joined this yet, it hasn't been adopted. There's a final proposal that comes out in the next six weeks or so. The first phase covers power plants, industrial centers, your largest polluters. They would have to report their emissions and starting in 2012 sort of this cap and trade program and put in place some kind of market fundamentals to encourage these companies to reduce their pollution.

>>Howard Fischer:
Here's the interesting this about this and we've talked about the precursor on this before. Does the governor need permission of anybody else? If she doesn't. We talked about imperial governor on this program. The fact is we are not just talking about vehicle emissions. We're talking the industrial emissions, power plants and Lori Faith who's the governor's environmental advisor ran me all around when I asked do you need legislative permission. That isn't the only problem. Bill Mundell from the Corporation Commission said as far as he is concerned you need permission of the Corporation Commission to do this because the biggest emitters are coal fired power plants. He said you guys can do whatever you want it costs $50 to $80 more a month for electricity per resident if in fact you impose this. If she thinks she's doing this without Corporation Commission approval, she has another thinking coming.

>>Ted Simons:
How many facilities are we talking about here in Arizona effected?

>>Matt Benson:
Theirs is not estimate. I pushed all day yesterday with the governor's office and ADQ, Department of Environmental Quality, they don't have an estimate at least none they're willing to share at least in terms of how many companies will be impacted, how many total emissions we're talking about.

>>Ted Simons:
Back to the prior point. This needs a sense of legislative okay perhaps.

>>Howard Fischer:
Perhaps. Look I thought that imposing entirely emission standards on cars required legislative permission. They passed a bill to prohibit the governor from that and prohibit the governor from cap and trade which she vetoed calling it micro management in her field.

>>Matt Benson:
The bigger question is here we are it's almost august of election year. We'll have new federal administration coming up in November one way or the other McCain or Obama. Both of whom said that they believe in Global Warming and do probably going to do something about it one would assume. So does it make sense for small number of states to act regionally or should we wait nationally for a plan to cover everybody? Because some of these companies are worried about facing an unfair playing field. I'm facing cap and trade in Arizona whereas in Colorado they are not.

>>Howard Fischer:
That won't satisfy the business community. I talked to Glen Hammer from the Arizona Chamber. He said it's not a question of national plan but we want an international plan because otherwise we will be exporting our jobs to India and China the developing nations. Nothing will satisfy the business community.

>>Amanda Crawford:
There's wait for someone bigger to act which is a way to wait and not act.

>>Howard Fischer:
That's key. You're right. Will seven states and four Canadian provinces make a difference in carbon dioxide? Not a lot. Should we start somewhere? And should we be the ones to start.

>>Ted Simons:
The biggest cap and trade in North America would seem to be some kind of a start. Matt, I don't want to get too deeply into this because as of air time now this is not passed and signed. But we have a federal housing bill making its way through Congress. Here in Arizona we're getting hammered with this housing crisis. Will this make much of a difference?

>>Matt Benson:
Overall it's $300 million bailout. In terms of Arizona it trickles down to about 100-million dollars that would come in here to help the government pick up some of these foreclosed properties. One-hundred-million dollars that's a lot of money. But in the grand scheme of things we're told it's a drop in the bucket in terms of the foreclose problem we have here. It just illustrates what a massive problem it is.

>>Howard Fischer:
They'll spend $20 million to administering it and which houses do we buy and which neighborhoods do we protect. Big political battle there. Are we buying the houses to rent them out and then put the government in the position of being landlords.

>>Ted Simons:
We've also got arms turned into 30-year fixed at the arm rates and banks holding on here and investors in the banks. It sounds like a good deal. We don't know, do we?

>>Matt Benson:
The bigger piece of this is that it basically gives an unending line of credit to Freddie Mac and Fannie Mae, because if they went down, they account for 45% of all mortgages in this country. If they went down that would be catastrophic. I think that's the more salient point here.

>>Ted Simons:
Let's move on here Amanda. I want to get back to Terry Goddard back in Washington talking about polygamy. They are calling for a federal task force now to coordinate everyone's efforts because of the way some of these groups use different state laws. Talk to us about that.

>>Amanda Crawford:
The polygamist groups, the fundlementalist Church of Jesus Christ and Latter Day Saints the one headed by Warren Jeffs up along the Utah, Arizona border has for years taken advantage of the idea that they are between jurisdictions. If Arizona officials start to looking real hard they leak to Utah and back and forth. Colorado City and Hilldale, Utah, are right there on the line on the border. They have taken advantage of the jurisdictional questions when both states start cracking down. If you can call what they've done as cracking down, I don't know. But they starting looking more heavily into their actions the group starting moving to Texas. Is why you see the compound there-they have property in lots of states. Terry Goddard has argued for a long time that you needed someone, you needed the federal government to step in and to help with the jurisdictional issues and they can coordinate responses between states and then make sure that someone is watching and watching where they're moving so that they cannot run and hide to another state and hope that no one is paying attention.

>>Howard Fischer:
The crimes Terry's talking about are federal crimes--The tax evasion, fraud. Child labor law violations, 12-year-old boys being sent to work before they were run out of town. Civil rights violations. Mann act violation in terms of transporting women across state lines for sexual purposes. And so he doesn't have jurisdiction even assuming he can prove it happened in Arizona.

>>Amanda Crawford:
The jurisdiction he has is over child abuse and those kinds of things happen under Arizona law but it is limited.

>>Ted Simons:
And I think he got an apology did he not? From Harry Reed who basically came out against the attorney general, I believe in Utah and Arizona and I think Harry Reed said during the testimony and "sorry I apologize for that."

>>Amanda Crawford:
Harry Reed definitely went forward and said there should be some federal action. And he had drawn attention that he had said Arizona and Utah were dropping the ball. When Texas made what ended up in hind sight a poorly calculated raid on the FLDS facility. It makes sense for the federal government to get involved and coordinate action and bring in muscle as Howie was saying to deal with these kinds of crimes. But there is certainly that reluctance and I hear it all of the time from readers and from people commenting on our stories online about the Waco aspect and the concerns about the federal government really doesn't want to weigh into something that has religious overtones.

>>Howard Fischer:
And there' another little that Terry reminded the legislators of that a lot of our people who haven't been in our state since 1953. Howard Powell was governor of this state; he decided we will raid the community of Shore Creek. We're going to send the DPS in and we're going to these polygamists. What happened, everyone forgets, the publicity was so bad Howard didn't get reelected again and everyone decided to leave the community alone which also made members of the community more suspicious of outsiders. It had the reverse effect of what it should have had. Texas figured that out in El Dorado I think. There's funny feelings about how active do we want to be. And that also gets to the question that you (Amanda) suggested is this religious beliefs or practices? It's real a fine line.

>>Amanda Crawford:
In his testimony Goddard made a point to differentiate that. These are polygamist groups but we're not here about polygamy. We're here because these are groups in which there's been a tradition of marrying off girls 12, 13, 14 years old against their will sometimes to men 70 years their senior or blood relatives that are cousins or closer. That as far as the public relations issue here is making the case this is not about polygamy which is illegal but a religious belief but about child abuse.

>>Howard Fischer:
Let me just make a quick correction polygamy is not illegal in Arizona.

>>Amanda Crawford:
It's unconstitutional.

>>Howard Fischer:
It's unconstitutional but there's no statute. The only statute is bigamy which is two licenses. That's part of the reason that several years ago the legislation had to pass a bill on child polygamy. If you and your sister's wives want to live with Matt, no problem.

>>Amanda Crawford:
Thank you for that.

>>Ted Simons:
We have to cut off Howie's microphone off that one. A couple of things. We had a resignation in state legislature. Mark De Simone finally decided to resign.

>>Matt Benson:
Yeah he was arrested I believe the last day of the session the very eve of the end of session for domestic related charge involving his wife. He resigned this week. He had already pulled his name off the ballot for this November.

>>Ted Simons:
What does this mean as far as the house is concerned because I know Democrats were thinking this was their shot.

>>Matt Benson:
It's a difficult district. It's a Republican-controlled district in terms of voter registration. He was viewed as an ideal Democrat because he's business friendly and chamber likes him. With him out of way, it certainly eases things for the Republicans to reclaim that seat and makes it difficult for Democrats to regain control of the overall house.

>>Amanda Crawford: There are 10 write in candidates they have to receive 301 write-ins in that district in the primary and they get to become the Democratic nominee. So the Democrats have strategy.

>>Ted Simons:
Are these folks that the Democrats can run with confidence in the Republican district?

>>Amanda Crawford
One of them is a member of the Scottsdale School Board who has the support of district precinct men. They need those 301 people to come out and write in names in order to even have a name on the ballot in November.

>>Ted Simons:
Something we talked about topic of airport slot machines which was floated and then Howie, floated back.

>>Howard Fischer:
For a variety of reasons. Initial shock factors first of all. Somebody looked at a tribal gaming compacts that said if you do off reservations gaming, then the limits of what you can do on the reservation are off. No limit on slots which are limited for reservations. They can do no limits on black jack and roulette. They can basically offer anything. It was an interesting idea. I love the fact that people decided that gambling which some call a sin or some minor sin is suddenly a revenue source. Our governor did this with the university. She decided to pay for billion dollars of improvements hopefully a new studio for us here is by convincing people to gamble more-I love that!

>>Amanda Crawford:
With lottery-it's different from slots a little bit.

>>Matt Benson:
It's all disappointing for a compulsive gambler like myself, Ted, because I was looking forward to that ding, ding, ding, ding, ding while I am waiting for my plane for three hours.

>>Ted Simons:
Confusion between here and Las Vegas-you just don't know where you are sometimes do you?

>>Matt Benson:
We'll I get that sometimes.

>>Ted Simons:
We'll stop right there. Thank you Howie for not forcing us to turnoff your microphone in the middle of deliberation. Thank You all for joining us on "Horizon."
In this segment:
Amanda Crawford:Arizona Republic;Matt Benson:Arizona Republic;Howard Fischer:Capitol Media Services;
SPOTLIGHT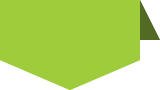 STAY in touch
with
azpbs.
org
!
Subscribe to Arizona PBS Newsletters: