Don't miss HORIZON's weekly roundtable where local reporters get a chance to review the week's top stories.
Transcript:

Ted Simons:
>> Tonight on Horizon, the economy continues to wreak havoc on the Valley. We'll look at the picture for the Valley and the state. We'll take a look at why sheriff Joe Arpaio is making headlines again this week. And we're just over a week away from the elections. We'll take look at the latest polls. That's next on Horizon.

Announcer:
>> Horizon is made possible by contributions from the Friends of Eight, members of your Arizona PBS station. Thank you.

Ted Simons:
>> Hello and welcome to Horizon. I'm Ted Simons. Joining me tonight are Dennis Welch of the East Valley Tribune, Steve Goldstein of KJZZ radio and Mike Sunnucks of the Business Journal. Well, everyone is feeling the economy. Mike, we have numbers regarding housing in the Valley: 17 straight months of home declines.

Mike Sunnucks:
>> Yeah. It continues to be bad news for Phoenix, one of the hard hit markets in the country. Southern California, south Florida, Vegas and us continue to be the big drags on the market. Prices are down. There's a lot of houses just sitting out there. A lot of the sales that are happening are distress sales, foreclosures, people doing short sales. The National Association of Realtors did come out with a little bit better numbers nationally today. It was the first time it's increased, number of sales in like three years. But the prices are down because 35-40% of the sales nationally are still distress sales, foreclosed homes that people are coming and getting at a good price. Really hard to get a mortgage. Not a lot of open houses. It's not getting any better.

Ted Simons:
>> Does it look like it's going to turn and anytime soon?

Mike Sunnucks:
>> The best people are hoping for is to start to see it bottom out second, third quarter of next year. That would be a bottom. We're going to have a lot of subprime loans that come due that adjust, that jump up in the mortgages in February. That's kind of the last batch. But there's a lot of homes out there. A lot of homes in some pricey areas. Scottsdale has a lot of those. So we're going to continue to see a lot of pain.

Ted Simons:
>> Reminds you a little bit of the late 80s, early 90s after the S&L crisis. But they're saying it could be worse than that.

Steve Goldstein:
>> I tell you I think it clearly is worse. We're still waiting for office parks and new buildings that have been built. Where are we going to have the office space? Are they going to be filled? That's a huge concern as well. What I find ironic is that Arizona was hit late by this recession, what is becoming a recession by many. Yet we're going to get hit harder and it's going to last longer because we're so reliant on the real estate business.

Mike Sunnucks:
>> The bailout they're talking about, reworking loans, changing the IRS code so you can go in and work out with your bank, rework the loan and the bank gets part of the equity if the price goes up. There's so many different factors here. If you're sitting in a house and making your mortgage you got to wonder about the house across that will that bring your value down. There's so many factors in play here that they can't account for right now. Moving parts.

Ted Simons:
>> Are you seeing in your part of town individually, are you seeing any signs of activity? Are the signs in the ground the same ones that were there six months ago?

Steve Goldstein:
>> Ted you stole my comment. There are signs everywhere but the homes for sale in my neighborhood in particular -- a year ago homes were still going pretty quickly, within a month or two. We have the same signs everywhere, not a good sign that there's going to be progress. The prices are coming down and even that is not encouraging buyers.

Dennis Welch:
>> I live in Tempe, about a mile away from here. Tempe has been pretty good as far as the market. I haven't seen a lot more for sale signs. But other neighborhoods it's pretty apparent. House after house with that for sale sign out there. The signs are pretty obvious.

Mike Sunnucks:
>> In the West Valley, Arrowhead Ranch is a little more established. Not as many signs as foreclosed homes. But out to Peoria and some of the new development, they're getting hit so hard. Those were younger families that refinanced, took advantage of the market and loan rates. Now they're really hurting. You got people that refinanced three or four times that are way upside down. So the new neighborhoods in the West Valley are hurting a lot.

Ted Simons:
>> Of course one of the effects of the housing crisis and economic crisis and the whole nine yards, you're seeing reduced sales, enthusiasm, reduced sales tax receipts. And it sounds like Phoenix cutting 1,000 jobs?

Steve Goldstein:
>> That is a possibility, Ted. The problem is general fund for Phoenix is about $1 billion. They're talking about making cuts of about $250 million which is going to hit a lot of people very very hard. And also an issue it comes down to when we look at Phoenix, Phoenix relies so much on sales tax like a lot of other communities do. In the state itself sales tax receipts are down 7%, in auto sales down 28% alone.

Dennis Welch:
>> This is really you could almost say a failure of leadership. Leaders in Phoenix and throughout the Valley and the state have been warned about this for years. For years they were bringing in these big high end retailers offering all sorts of incentives, tax abatements, all this other stuff. They were told they were given the caveat, you need to diversify your economy. You want something more resistant to ups and downs in the market. I can't think of a single thing that is going to be affected more by a recession than retail sales. When people stop buying anything is because of a recession.

Mike Sunnucks:
>> The one bright thing is gas prices are down. They're down below $3. Oil prices are $60, $75 bucks. They're expecting to go down a little more because we're in recession. But that frees up consumer spending a little bit because people aren't spending it on gas. It helps trucking and lowers prices a little bit. That's the only kind of bright spot right now.

Steve Goldstein:
>> So many people are losing jobs, you don't need as much gas in your tank because you're not driving anywhere really.

Ted Simons:
>> Indeed we talked about Phoenix looking at perhaps as many as 1,000 jobs. They're saying in Phoenix no police no fire. Try not to. In Mesa it sounds like the fire department and police department are looking at service cuts.

Mike Sunnucks:
>> Mesa has had some financial problems for a while. Their sales tax base eroded quickly a lot more than others. Older shopping centers didn't do that well, they've been looking at cuts for a while. Mayor Gordon said Phoenix cut $200 million over the past few years with various budget problems. They're going to have to cut 250 in one fell swoop.

Dennis Welch:
>> As far as Mesa goes, older shopping centers, newer projects where they were asked to pump in millions of dollars in tax abatements. There are still empty store fronts and I don't see the parking lots full.

Mike Sunnucks:
>> Those past tax abatements have worked out in the city. But the retailers and developers come in and fill them up, people buy stuff. Now I don't think that's going to be the kind of case.

Ted Simons:
>> Is this what could get Mesa on the road to a property tax?



Mike Sunnucks:
>> I think so. They voted it down before and there's a large anti-tax sentiment out there. But you kind of have to diversify your tax base and be not dependent on one thing. Talk about the different legs of the stool.

Ted Simons:
>> Good luck with that one.

Ted Simons:
>> All right. Speaking of sales pitches and such, let's talk politics here. And John McCain. We got a Cronkite/Eight poll by the way, coming out this week. It should be very interesting. We're hearing hints that McCain may be losing a little bit of his lead here in Arizona?

Steve Goldstein:
>> I'm hearing the same thing, Ted, but also Dr. Bruce Merrill, spoke to him a little bit today. The interesting thing he's saying are we getting the likely voters, the young voter who are more likely to swing toward Obama and will they go to the polls? We're expecting them not to use the mail in ballots.

Dennis Welch:
>> That's the big question with all these polls this year. I was talking to county elections officials before I came to the show. They told me in the past month since the primary they signed up 115,000 new voters. That's just in one month. The thing is, the big question mark, how many of these people are going to show up? These people aren't getting contacted by pollsters out there. They don't have land lines as they're saying. They have cell phones. These people aren't really being contacted.

Mike Sunnucks:
>> Nationally the polls all are over the place, too. Polls where Obama is up 10 points. One up 5, one McCain within one or two. Places like Indiana he's doing well, mountain states. It's going to be an interesting election. If young voters turn out it's going to be a very good night for Obama.

Dennis Welch:
>> Conventional wisdom too says these new voters coming out here are probably more likely to go for Obama because it's a big change election, people are being motivated today do this. In Maricopa County it seems to be a little different. Despite all the huge voter registration numbers recently, the gap between Republicans and Democrats has stayed relatively flat, stayed relatively the same. There's still that big edge for the Republicans here.

Ted Simons:
>> And when you have young voters they are historically inconsistent in terms of going to the polls. And especially if you've got a big election where there might be a long wait, these sorts of things. That's got to be factored in there as well.


Steve Goldstein:
>> No question about it. I know many people who do not want to stand in line for two hours whether they like Barack Obama or not, Harry Mitchell or not. I'm intrigued to see can Democrats win five of eight seats in Arizona and can John McCain still hold Arizona?

Ted Simons:
>> Move with that a little bit. What happens if this -- this is entire speculation here -- if this election, the presidential election is somewhat decided relatively early, are you going to see -- are you going to see McCain supporters just saying oh, the heck with it, I'm not going to bother? Or vice versa, will Obama supporters say to heck with it. They don't need me anymore. We won.

Mike Sunnucks:
>> I think Republicans with the depressed turnout. You've seen the Democrats and Obama supporters do that already. They're trying to convince people it's all over with, he's got it won, he's on his way. What's happening in this election is Democrats are voting for Obama. They're voting for change. Republicans are voting against Obama, they're not really voting for McCain. Things are so down for Republicans on congressional races in terms of the president's approval ratings, everything's down on Republican side. So if you see Obama up, if he wins Virginia they call Virginia at 7:00, it's going to be a rough night.

Steve Goldstein:
>> Ted I'm intrigued by proposition 102, the so-called gay marriage amendment, some call the marriage amendment. The idea is that going to be a wedge issue that will keep some of the conservative Republicans coming out or not?

Dennis Welch:
>> I don't see like any prop issue or ballot initiative that's going to really draw people out like we have in previous years. Two years ago the employer sanctions thing would draw a lot of people out. I don't really see that this year. Because the buzz is all about the presidential election, all about the economy. So I think these other issues kind of get pushed to the side.

Mike Sunnucks:
>> I think 102 has a good chance of passing but I don't think it will drive voter turnout. It's all the economy all the time and that really hurts Republicans.

Ted Simons:
>> Conversely if it's a very close race throughout the day and into the evening all bets are off.

Mike Sunnucks:
>> Absolutely.

Ted Simons:
>> Before we leave this, John McCain. Let's say if he does lose the election, what happens to him?

Steve Goldstein:
>> I have thought about that a long time, Ted. I'm not really sure. I presume he'll serve out the rest of his term but i don't think he'll run for re-election in 2010. What's the point?

Ted Simons:
>> Interesting.

Dennis Welch:
>> I agree. What's left for him? He's climbed the peak of his party, gone as far as he can at that that time. What's left for him to do? He can easily just not run again and move to that elder statesman role.

Mike Sunnucks:
>> I think he stays and not run again. But still it's not over yet. There's some polls that have it close. There's a lot of close states. Comes down to Pennsylvania, Virginia, Colorado, and it's not quite over yet but it's not looking good.

Ted Simons:
>> It's not looking good. And that also puts the governor into play as to what she might be doing in the future. And we're seeing what was it a law journal had a list of the future leaders of the Obama administration? And there she was. Homeland Security? Do you think she would leave the governor's office for Homeland Security?

Steve Goldstein:
>> I think that there's going to be a $2- $3 billion deficit in the state. I think she may consider that. The Attorney General, I think we would all agree she would leave in a second for that. I don't think it's that exciting a job unless she likes Michael Chertoff and wants to follow in his footsteps.

Mike Sunnucks:
>> She does have the experience on the border and border issues. She was U.S. attorney. She doesn't have national security experience but she does have border experience. And I'm with him. This budget is so bad, it's not going to get any better for her. I think her bags are packed.

Dennis Welch:
>> I don't see -- I kind of see her maybe serving out the rest of her term and running against -- running for that senate seat in a couple of years. If she doesn't get it I'm sure she's been told there's a place for her in the Obama administration. I don't think you want to go around and start plucking your Democratic governors especially in this Rocky Mountain strategy. I don't think you want to take them out.

Mike Sunnucks:
>> If she's got that security type position with the administration, that's a pretty good thing on your resume to go along with governor, chief executive and I have some national security experience.

Ted Simons:
>> Does Homeland Security equate good things on your resume if you run for senator?

Steve Goldstein:
>> I sure don't think it does. I'm trying to parallel her with Governor Bruce Babbitt who left the governorship to run for president became Secretary of the Interior. Everyone sort of thought at some point will he run for senate? He never did. I don't think she wants to follow in the same path.

Ted Simons:
>> The hierarchy in state politics should Obama win and Napolitano leaves. Interesting times?

Mike Sunnucks:
>> Yes. Jan Brewer would become governor. I think budget cuts would be a lot easier to do. She can take an ax and go across the middle of it.

Ted Simons:
>> Scalpel?

Mike Sunnucks:
>> No. I think it would be more of a hatchet. And you could see obviously the Democrats think they can gain one or two chambers. They may gain one. They're probably going to gain some seats. We could see a different speaker, obviously different senate president with Bee gone and likely to lose to Giffords.

Dennis Welch:
>> And the outcome of those legislative races could play very largely into the governor's decision out there. If the Democrats can deliver the house or the senate, it can make it a lot easier for Governor Napolitano to step aside and I guess turn the key of the car over to Republican Jan Brewer.

Ted Simons:
>> And if she does run for senate she could very possibly run against John Shadegg who I think by then will have a better accounting of his credit cards? What's going on there?

Steve Goldstein:
>> It's a very interesting story. It turned out one of John Shadegg's campaign assistants ended up in Bob Woods's campaign office and his credit card was left as well, which upset some of the people working for Bob Lord. Because they checked their records, if you buy a bumper sticker, make some sort of donation they have your record down. And the name was one letter off and phone number was one number off as well. Tempe police department were saying there really is no smoke there at all. But it does seem a little sketchy to magically accidentally drop the credit card.

Dennis Welch:
>> This isn't like Watergate where he's breaking into the office in the middle of the night. I talked to some of these folks about this. They claim, party leaders claim, that well there was some sensitive information he could have seen by walking into the office. I'm like well, my answer was, he better do a better job of guarding that sensitive information if you're going to have a store front out there. People are going to walk in and out all the time.

Mike Sunnucks:
>> This Shadegg race is one of the races that will be kind of bell weather to see if it's a Democratic landslide. The Lindsay race, they're probably going to lose that. But I think if lord can knock off Shadegg in a Republican district then Lord did not have great NHL I.D. They ran a name I.D. If he wins that a long night for republicans.

Steve Goldstein:
>> Key factor for us an interesting story I can't imagine one voter thinking that oh, my gosh I'm amazed. This is somewhat par for the course. A little bit of underhandedness. As Dennis said this is minor.

Mike Sunnucks:
>> I think Democrats should focus on the fact they run ads equating Shadegg with the economy. That's the bread and butter.

Dennis Welch:
>> Fact that this is even a close race I think is a bellwether, shows this might be a bad time for Republicans out there. This is a guy, Shadegg, that retired earlier this year and whose party men begged him to come back. Now he's found himself in a real dog fight with this Bob Lord guy that nobody heard of six months ago.

Mike Sunnucks:
>> And here's the dynamic here. Lord's been working hard. Shadegg is a Washington guy. He's involved with leadership. He wants to be a senator. He's a policy guy back in D.C. not a district guy. Those are the guys that lose when you have those types of races. That's what happened to the Democrats in 94.

Ted Simons:
>> $105,000 in donations, state G.O.P. returns money from the mysterious S.C.A. what, someone from -- talk, please. Someone from the Sheriff's Department is involved here? Not involved here? Sheriff's Command Association?



Dennis Welch:
>> I talked to the sheriff yesterday and asked him about it. Who's this Joel Fox, guy this runs this independent expenditure campaign. And he works for the sheriff's office and the sheriff says he has no knowledge of it. And they were the ones that ran that attack ad that went after Dan Saban and brought up a lot of the stuff that came up in that libel suit. So the sheriff is saying there's nothing to it. But the guy works for him. So draw your own conclusions.

Ted Simons:
>> And they gave the money back. Do we know who they're giving the money back to? Wouldn't that be a good start?

Mike Sunnucks:
>> I assume some of the people in the sheriff's office --

Mike Sunnucks:
>> This is one of those things I don't know how much voters really care. Because both parties really peck around the edges at campaign rules and laws and moving money around and stuff. Once in awhile they get caught and it's an ah ha moment and a short story.

Dennis Welch:
>>But the ad itself people do care about because it really backfired on the Republican Party. People got calls, you know, saying you guys crossed the line on this one. This one just went way too far.

Ted Simons:
>> How much do people care about this raid now at the Mesa Library, City Hall. Now we're finding out that Sheriff's Department says Mesa Police Department did not follow up, that's why we went in there. How much traction is this getting?

Dennis Welch:
>> The political rhetoric has got to the point where maybe it's starting to interfere with the communication between the two offices out there. I know that Sheriff Arpaio has sat down with the mayor or was supposed to sit down with the mayor, Scott Smith, in Mesa today and sit down and talk about this. So maybe they could iron some of that out. We don't know yet.

Ted Simons:
>> Do we know how that meeting went? Have we heard anything?

Steve Goldstein:
>> Both gave it flying colors. Even Sheriff Joe said we've come to an agreement. He knows I'm going to come into the community and enforce immigration laws. We're going to work well there.

Ted Simons:
>> Everybody in agreement that they're in agreement. We also had a ruling from a federal judge regarding inmates rights at county jails. It sounds as though they're saying this the inmates, this class action suit could go on for 30 years.

Mike Sunnucks:
>> A lot of suits against the Sheriff's Department for treatment of prisoners and the judge sided with the prisoners and said a lot of service there, health care, were lacking. It's one of these things that go on and on. They'll appeal it. This comes up in the Nelson Thomas race, all the money they spend on lawsuits against Arpaio and outside council to have to represent them.

Dennis Welch:
>> Politically it's one of those funny things with him, lawsuits like this seems to almost embolden the sheriff out there. Voters who like Joe Arpaio like the fact he gets tough on his prisoners. The fact they're not getting the best health care, prison is not a place you should be, anyway.

Ted Simons:
>> Did the judge say there was needless suffering and deterioration of the inmates. My question is a lot of people saying so what who cares?

Steve Goldstein:
>> I think that's what they are saying. Earlier this week there was what many would characterize as a horrible murder in the county jail and the backlash was limited. The idea is Sheriff Joe is tough. These are really prisoners, do we care that much anyway?

Ted Simons:
>> We're going to see campaign advertising from both the sheriff and county attorney here. Sounds like the money is starting to increase.

Dennis Welch:
>> We're seeing unprecedented amounts of money spent on these two countywide races. Traditionally these races in the general election have just been no contest. These races have always been generally decided in the primary. A lot of people might say that Dan Saban is a long shot for the sheriff's race. But that county attorney's race is a real dog fight. Some internal people have told me that internal polling shows Tim Nelson's camp is within striking distance of Thomas, and it's going to go all the way down to the wire.

Mike Sunnucks:
>> If it's a referendum on Arpaio and Thomas at the same time. If Arpaio can carry Thomas along, if the folks out there still want the tough enforcement on immigration.
Nelson's picked up big endorsements.



Dennis Welch:
>> We'll see how big coattails the sheriff really has. You've noticed they've been appearing in these ads together, get tough on immigration and stuff like that. Because let's face it. Recent poll done by ASU and other people have shown that Andy Thomas isn't very well-known throughout the county despite his high profile prosecution.

Mike Sunnucks:
>> Immigration not been a big issue.

Dennis Welch:
>> Not on the federal stage or in some of the congressional races. It's all bailout right now.

Ted Simons:
>> Are we going to see more of these tandem advertisements with the sheriff and county attorney together?

Steve Goldstein:
>> Andrew Thomas says they will for sure. Even the question at the time why are you getting so close to Sheriff Joe. At this time of year it's going to help him.

Dennis Welch:
>> Got to be because those name I.D. polls out there have got to raise some concern. Especially in like a change election where the Republican brand has really taken a hit all over the country.

Mike Sunnucks:
>> Thing is there'll be a lot of people splitting the ballots, a lot of Republicans that might do that either at the top of the ballot or some congressional races. They're going to look for some Republicans to vote for -- look for Arpaio's well-known name.

Ted Simons:
>> Sounds like downtown Phoenix has a new logo, out is Copper Square, in is x marks the spot.

Steve Goldstein:
>> Did you weep when you heard Copper Square is going away?

Ted Simons:
>> Well, s.o.p.

Steve Goldstein:
>> I'm not sure this is even the timing for x marks the spot because the economy is doing so poorly. But maybe something like this will help. I just don't see it.


Mike Sunnucks:
>> We want to have the downtown Phoenix people call it that anyway. Nobody calls it Copper Square unless you work down there. They went with the more realistic name. And they want to brand it as the urban core which, how much of an urban core? But if it's there, that's downtown Phoenix.

Ted Simons:
>> Has anyone seen -- I didn't get a chance to look at the actual, are they painting x's in streets?

Mike Sunnucks:
>> It will say Downtown Phoenix but with the x in Phoenix with kind of a circle around it accented. Downtown Phoenix is what they want to --

Steve Goldstein:
>> The circle around it is almost like a x like we don't want this, this isn't good. It doesn't look good.

Dennis Welch:
>> I just don't get how a x is going to brand the city. I don't get it. You know, I just don't.

Ted Simons:
>> Do you think it's going to work?

Mike Sunnucks:
>> Oh, it can't hurt. I mean, Copper Square. When you're at the airport and you ask the taxi cab driver, the few we have here, to drive you to Copper Square they probably don't know where it is. Ask them to drive you downtown they do. Somebody here on vacation, you ask somebody where should I go? They might say downtown Phoenix. There's a few museums and sports stadiums.

Steve Goldstein:
>> The danger, say to the cab driver take me where the x is. They're going to think it's some old movie with buried treasure.

Ted Simons:
>> Which type of topless bar do you want to go to? So again real quickly, will we be talking about x marks the spot a year from now or will this be another Copper Square?

Steve Goldstein:
>> I think another Copper Square.

Ted Simons:
>> What do you think?


Dennis Welch:
>> Copper Square.

Ted Simons:
>> What do you think?

Mike Sunnucks:
>> I think it will help a little bit. Better than Copper Square.

Ted Simons:
>> Thank you very much, gentlemen. Good stuff. Appreciate it. Coming up Monday on Horizon we start our four-part series, Catching Up With, where we bring you up-to-date on people who have left the limelight. We start our series with former senator Dennis Deconcini. That's Monday at 7:00 on Horizon. Tuesday, with the election just days away, find out who Arizona's registered voters support in the presidential election. That's in the latest Cronkite/Eight poll. Wednesday we'll see if any voter registration fraud is occurring. Thursday we'll get you ready for the election. Maricopa County Recorder Helen Purcell will join us. And Friday we'll be back with another edition of the Journalists' Roundtable. Next on NOW, investigating an urgent health care problem, a critical shortage of nurses. That is it for now. I'm Ted Simons. Thank you so much for joining us. You have a great weekend.
In this segment:
Dennis Welch:East Valley Tribune;
SPOTLIGHT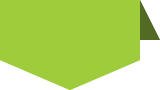 STAY in touch
with
azpbs.
org
!
Subscribe to Arizona PBS Newsletters: