Local journalists review the week's top stories.
Transcript:
Ted Simons
>>> Tonight on "Horizon" we'll see what the future looks like for Arizona without Governor Janet Napolitano. Not looking bright for County Supervisor Don Stapley, and why the Goldwater Institute thinks the Maricopa County Sheriff's office is failing. That's next on "Horizon." "Horizon" made possible by contributions from the friends of 8, members of your Arizona PBS station. Thank you.

Ted Simons
>>> Hello. Welcome to "Horizon." I'm Ted Simons. Joining me, Paul Giblin of the East Valley Tribune, Mary Jo Pitzl of the Arizona Republic and Howard Fisher of Capitol Media Services. From governor to homeland security secretary, Mary Jo, the governor is going to be gone. Why did she go?

Mary Jo Pitzl
>> She said that when as hard as it is to leave this state, when you're called to serve you gotta go. So the President-elect Barack Obama wants Janet Napolitano to be his next homeland security chief. She apparently passed their 63-question screening questionnaire and she will be leaving, but not real soon.

Ted Simons
>> Not real soon. That timing is a big factor.

Howard Fischer
>> Of course it is. Right now we're trying to deal with a $1.2 billion current deficit. Going into a new session. She's going to be giving the state of the state speech outlining her legislative priorities. She's going to be delivering a proposed FY-09 budget for a budget she's not going to be here for. I think she just wants to put her stamp on it, say bye-bye, I'm outta here. Here, Jan, go for it.

Paul Giblin
>> The timing is curious. Her new job would start with Obama's administration, later in January. Puts her in a difficult place.

Howard Fischer
>> Well, look. If there were any question about her being confirmed you might say of course she wants to hang around as governor. I don't think there's any question but that she will be confirmed. She's hanging around to put her stamp on the next legislative session, to somehow say she's doing the state a favor. I'm sorry, the Republican lawmakers all know we can outwait her. Why are we even dealing with her because of the fact that we're going to have Jan in there, who is more cooperative. It just ties everything up.

Ted Simons
>> How much are they dealing with her? What kind of meetings have gone on and is anything coming out of them?

Mary Jo Pitzl
>> All these discussions about budget meetings, you hear conflicting stories from opposite camps. Republican staffers are saying we were supposed to have had a meeting last Tuesday with the governor and she canceled. The governor's office says there never was a meeting to cancel. We're committed to moving forward with a special session if we can come up with an agreement. But there's a lot of confusion there as to -- and some points of disagreement on how to make maybe a quick, partial budget fix on this deficit. Hopes were not looking good, they were dimming earlier this week. Sounds like even today this is not going to happen.

Howard Fischer
>> The outgoing Senate President Jim Watters, outgoing house speaker delivered a letter to the governor and said, because you didn't come up with a plan that we think is comprehensive, it's your fault and we might as well not keep our people hanging here and saying shall we hang around for Christmas. The governor insists she did come up with a plan for $1.2 billion to fix the budget. Here's the key. Out of that how much real cuts is a lot less than that. They are talking suspension, which means we'll take this year's expense and put it off until next year. Next year will be even worse. We're talking about budget gimmicks, short term borrowing. We're talking about some other gimmicks. We're talking about fund sweeps. The question is you can come up with $1.2 billion. They think, lawmakers, there should be a lot more cuts.

Mary Jo Pitzl
>> Well, what the Republican leaders said earlier although this is the new set of Republican leaders, not -- the governor has a plan, we'll work with it. They were taking things off the table. They thought they could at least get 400, maybe 500 million down the road towards this $1.2 billion budget deficit. I don't understand why they can't do that. Everybody says we need to do it in bites, little bits and pieces. If you could do that you could whack down the deficit by a third, maybe close to a half, with the current legislature, the current governor. If you wait until Jan Brewer has been installed as governor we're talking maybe four months left in the budget year.

Paul Giblin
>> How much weight does a lame duck minority party governor actually have in these discussions?

Mary Jo Pitzl
>> Apparently not much. There did seem to be an effort until this past week of trying to work with her. But she doesn't have much authority. They can't come into session -- this is her trump card. They can't have a special session until she calls them in but they won't have one until lawmakers can agree with her plan.

Ted Simons
>> There's a dynamic between someone trying to transition to the department of homeland security and someone else who is trying to transition to your old job. After a while she is going to get stretched pretty thin.

Howard Fischer
>> You have a couple of issues. The fact that she doesn't want to give up her day job until she's confirmed for the new job, we know she's going to be traveling back and forth to Washington. She needs briefings. They can give her some. She's over secret service. She's over immigration. Over customs enforcement. She needs to be brought up to speed. Can she be focused on what's going on here? The same point you've got as you say Jan Brewer who said to us this afternoon, well, I don't have a solution to the budget because I haven't seen everything that Janet has. So everyone is waiting to get into the next position. So in the meanwhile, the state's spending continues. They have made a few freezes and cuts but the state keeps spending like there's no tomorrow.



Ted Simons
>> If there's a special session, throw a date out there, the 17th, whatever. What is Jan Brewer going to do during special session?

Howard Fischer
>> She wouldn't do anything because she's not the governor.

Ted Simons
>> What is she going to do, sit in, does she have negotiating power? Is she going to try to find what the Republican leadership is doing? She has to step into what they are doing.

Howard Fischer
>> She will be more focused on the issue of the next year's budget. I think she hopes and doesn't sound like it's going to happen that somehow they will resolve the current year's mess maybe before she has to take over or at least half the current year's mess. I think she's inheriting that mess, next year's mess and she admitted today maybe two years down the road mess because we're so deep in the hole.

Mary Jo Pitzl
>> Jan Brewer today announced her transition team. Shea people to help advise her on budget and fiscal matters. Although I wasn't at the news conference it would be hard to believe she wouldn't have her people getting involved in some of the discussions on fiscal policy.

Ted Simons
>> About the transition team, it looks like high ground is very much involved here. Looks like there's other relatively familiar names helping her, and the chief of staff, who is this?

Howard Fischer
>> It's going to be Kevin Thai, chief of staff as secretary of state. She relies on Kevin. Kevin is her eyes, her ears, her mouthpiece when it comes to the press room. She has three people from the Symington administration, Chuck and Doug from high ground, and curiously enough, Jay Hyler, who is now working for the people who have the photoradar contract.

Mary Jo Pitzl
>> Actually more than that. Lisa Hauser is coming on board as attorney for the Brewer transition team. She also worked in the Symington administration. You're seeing a lot of people who have -- not the last republican administration in the state but second to last republican administration being called back at least temporarily.

Ted Simons
>> What message does that send?

Paul Giblin
>> That she's bringing in lobbyists for her administration. Trying to get lobbyists away from government. This is the opposite.

Howard Fischer
>> The reality is if you get people to work for free for a month, month and a half, you know, that's where you pick up the expertise. Now, as long as you understand there are conflicts. As long as you understand bass is there to rape and pillage the grasslands for his cattle, that's fine. You understand his stance. You got bill post from Arizona Public Service. He's there to make sure that we don't end up with a global warming situation that's going to increase the cost to his customers. All the other lobbyists have a viewpoint, but as long as everyone understands that, these are the people likely to happen as long as they don't have a permanent role in the administration.

Ted Simons
>> Last thing before we go away from this, Democrats obviously their worst dreams have come true. Where do they stand? What's the dynamic? What do they do? Procedural stuff? How do they get along? How --

Mary Jo Pitzl
>> For the Democrats in '09 it will be the search for relevance. I don't know where they will find it. We don't know until you see the dynamics of the new legislature, but they are in the minority more so now than they have been and will have lost their governor, who has been sort of the leading battering ram for Democratic policy. So we haven't seen their agenda yet. They were talking some of the house leaders came in and talked to our editorial board this week talking about fixes to the budget situation, dusting off that old report that Janet Napolitano had commissioned when she first came in as governor on budget priorities, closing tax loopholes, but they were quick to say these can't be proposals they will forward.

Howard Fischer
>> Here's the other way some of the Democrats are looking at it. They hope that all those bills that Janet vetoed in the past, go back up to Jan Brewer and she signs them. Their belief is if the public starts looking at so we're going to have guns in bars, we're going to put roadblocks in the path of abortion, cut more taxes for business, that that will be good for the Democrats. This is their year in the wilderness if you will.

Ted Simons
>> Is there a leader emerging to get them out of that wilderness?

Howard Fischer
>> Terry Goddard thinks he's the next governor but how much role he can play since he's attorney general is hard to say. Phil Gordon perhaps sees himself as the next governor, Jim Peterson. It's up to the legislators in both House and Senate. They are going to have to figure out what their role is and are they just sort of the back benchers, just waving the flag.

Mary Jo Pitzl
>> As much as at least some Democrats might hope, okay, let's let those Republicans put through some agenda that Arizona won't like, there are people like incoming senate minority leader Jorge Garcia thinks she will moderate things. Everyone thinks she's not just going to fill out the last two years, that she will want to run for governor in her own right in 2010. You have to take that into account when running for a statewide office. You may see guns in bars. I think a lot of the abortion issues probably will get through, but some of the other issues that have been depicted as fringe, they might come up, but there's no guarantee those will be a slam dunk for the governor's signature.

Paul Giblin
>> Those Democrats are going to be spread thin. They are all running for Governor and U.S. Senate and there might be a couple house seats. A lot of jobs for those people you mentioned.

Ted Simons
>> Let's get to the other big story. Don Stapley. We're talking more indictments than there are days of the last couple of months. This is big. Is it big stuff or is it just a big number? What's going on here?

Paul Giblin
>> He was indicted earlier this week. Andy Thomas, Maricopa County attorney, Sheriff Joe Arpaio indicted him on counts related to land holdings he has and withholding information about the land holdings. They allege that Stapley has hidden all these land holdings for years, millions of dollars, the entire tenure he's been in office. I don't know if these are going to stick. A lot of them appear to be doubling up. They charge him with fraud and misstatements and they layered them on for the same land holdings. There could be stacking charges. There may be something there. I don't know.

Howard Fischer
>> The problem is that the laws are sometimes a little vague about what you have to report in terms of what a personal holdings and business holdings, class 1, 2, 3 categories. I assume his argument, he's retained former Attorney General Grant Woods.

Ted Simons
>> Has he? I believe Woods came out and said he has not been retained.

Howard Fischer
>> Woods issued the statement on his behalf. Grant may look at it and say, I don't want any part of this. Some of this is blown up. As Paul pointed out you take the same event and charge it four ways and say four different theories. Some of it is I think they are throwing around things to taint Stapley. For example, they pointed out in the press release that among the things he hid was business dealings with Connolly. He's a convicted felon for check kiting schemes years ago. There is no law against having business dealings with somebody who did his time and is a convicted felon. Of course when we asked Andy Thomas about that he said, maybe the public would want to know he's doing business with a convicted felon, so there's a little bit of a smear campaign going on here too.

Ted Simons
>> This was a seven-month investigation. Do we know what prompted it, A, and B, why now? Why now? Didn't a grand jury hand this down last month?

Paul Giblin
>> I cannot address that personally. I don't know why. Maybe Howie or Mary Jo does. The second one is curious in that it is now. Happens to be in the same week that the Goldwater Institute issued this policy report concerning Sheriff Joe Arpaio and his operations. This came a day later, which moved the story a different direction. Maybe that could be part of the reason.

Howard Fischer
>> I want to add one thing. I specifically asked that of Thomas. If the indictment was handed up in November he said Stapley was out of the country until now and until they could serve him they did not make it public.

Mary Jo Pitzl
>> I talked to Stapley two weeks ago.



Howard Fischer
>> I understand. I'm telling you what the county attorney told me. I'm not saying that any of this has any similarity between the comments and reality,.

Ted Simons
>> Let's talk about the relationship between Joe Arpaio, Andrew Thomas, Don Stapley and the board of supervisors en masse.

Paul Giblin
>> There was a press conference a short while as with Sheriff Joe Arpaio and Andy Thomas, accusing the board of supervisors for I believe his words were circling around an accused felon because the board had a meeting today in which they saw outside council advice as to whether or not they have a conflict with their own county attorney since the county attorney is indicting one of the supervisors. So now Arpaio and Thomas are accusing the entire board of supervisors for being against them.

Howard Fischer
>> These are two people who see conspiracy everywhere. That doesn't mean there aren't. [speaking simultaneously]

Ted Simons
>> Are they alienated from the entire board?

Paul Giblin
>> No, one ally was named Don Stapley. A bunch of protestors came in a couple months ago making the usual allegations against Arpaio and Stapley among others stood up and clapped for Arpaio. He had an ally named Stapley until recently.

Ted Simons
>> Gone a little dusty as far as allies. Goldwater, are you surprised by that report, that this came out that harsh?

Paul Giblin
>> Well, the findings in the report I'm not surprised at. 18 were from the Tribune investigation, but the source of the report being this conservative group the Goldwater Institute, yeah, that did surprise me. What this does, it leads more credibility to the charges.

Howard Fischer
>> We discussed around this table, A.C.L.U. types and everything else. There are people with legitimate concerns about the ability of the sheriff's office to fight crime, to do its basic duties while they are off with these sweeps, why they are taking 60 deputies and special officers hanging around Fountain Hills looking for brown people. That's really the issue behind the Goldwater report.

Mary Jo Pitzl
>> The sheriff's response to this is really attacking the messenger, not addressing the message. We'll see if any of what differentiates the Goldwater report from press accounts is that Goldwater is a think tank. Here's something that could be done to fix this situation. Why don't you consider legislation on a, b, c, and we'll see if anyone wants to run with that.




Howard Fischer
>> Not right after Joe got reelected. That's a vote of confidence by the public that they like what he's doing. The question is had this report perhaps been issued on October 15th, might it have made a difference? I don't know.

Paul Giblin
>> I asked a researcher, why did you wait until after the election and he said because it wasn't done earlier and besides we're out to affect policy not public races.

Howard Fischer
>> You --

Paul Giblin
>> He said, well, that's a side --

Howard Fischer
>> Yeah, yeah.

Mary Jo Pitzl
>> And they were out of the country, right?

Paul Giblin
>> Yes.

Ted Simons
>> Very unpopular policy is photoradar. Just about everyone and their brother has been snapped. A fourth of these actually resulting in people being identified. Where do we go from here? I understand there are folks that want to put something on the ballot, taking axes to cameras.

Howard Fischer
>> I love this guy going up to the camera on the 101 with an officer parked under the bridge and whacking at the camera. Look, I don't know if he's a folk hero or maybe -- few bottles short of a load.

Howard Fischer
>> We have talked about that on this show. There is a frustration with photoradar because it's arbitrary. It doesn't deal with the time of day, conditions on the road, if it's clear and dry and there's no one else on the road perhaps 11 miles over the limit is not unreasonable. The other frustration is the way this governor set it up, to make money, admitted at a press conference it was to make money. They set it up so they want people to pay the ticket and not fight them. No reporting to your insurance company, no points on your license, pay the ticket and shut up.

Ted Simons
>> Yet D.P.S. does a study on a couple freeways toward New Mexico and last year there were 27, 29 some odd accidents. This year with cameras, two.

Howard Fischer
>> Well, of course.

Ted Simons
>> What do you mean of course? It maybe it's working.


Howard Fischer
>> But remember this was a special test we took all 42 cameras and put them every 20 miles. If you had a cop every 20 miles --

Ted Simons
>> But you don't. The point is something like that -- you can say you may not like it but it seems to be working.

Mary Jo Pitzl
>> Wasn't that some of the evidence from the experiment with photoradar cameras couple years ago? Now you have this. There does seem to be evidence if you know a camera is going to snap your picture even if all you have to do is pay that fine which you seem to think is so inconsequential, it would not alter behavior, I disagree.

Paul Giblin
>> It's a big fine, in the neighborhood of $250.

Howard Fischer
>> Good news, the photoradar is only 165. This goes to the issue of what you're talking about. The initiative launched this week says we think photoradar has a place but not for everyone. It would say you cannot convict on photoradar unless, A, you're doing more than 20 miles over the speed limit, or B, it's a red light camera both of which they admit are public safety. If you're just getting a ticket because you're 11 miles over the speed limit, 76 in a 65, you shouldn't be getting a ticket.

Ted Simons
>> Could that pass?

Howard Fischer
>> Oh, yes.

Mary Jo Pitzl
>> It could pass. One loophole is I assume if a police officer with a radar gun clocks you going 11 miles over the speed limit that ticket would stick.

Howard Fischer
>> Yes.

Paul Giblin
>> Clock you for doing seven over the speed limit.

Ted Simons
>> Hold your horses. Thanks, guys. Coming up, highlights from Arizona's Supreme Court arguments on a challenge to the state school voucher programs and the latest on efforts to consolidate Arizona school districts. That's Wednesday at 7:00 on "Horizon." Join us Friday for another addition of roundtable. Coming up next on now, Iran and Pakistan look to be policy flash points for the Obama administration. Next on Now. That's it for now. I'm Ted Simons. You have a great weekend.
In this segment:
Paul Giblin:East Valley Tribune;
Also in this episode:
SPOTLIGHT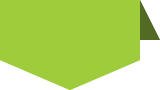 STAY in touch
with
azpbs.
org
!
Subscribe to Arizona PBS Newsletters: