Get ready to ride the light rail when it rolls out for a public grand opening on December 27. METRO CEO Rick Simonetta previews the new method of public transportation for the Valley of the Sun.
METRO Light Rail Ride Guide
Transcript:
Ted Simons:
tonight on "Horizon," you've seen the test runs. now the real thing is about to begin what you need know about light rail before you hop aboard. he's the former executive editor of the Washington Post and newest faculty member of the cronkite school at asu. he's leonard downie jr. we'll speak with him coming up next on "Horizon."

"Horizon" is made possible from contributions from the friends of eight, members of your arizona pbs station. thank you.

Ted Simons :
hello and welcome to "horizon." i'm ted simons. the grand opening of the valley's light rail system is just 10 days away. metro light rail ceo rick simonetta is here to get us ready to ride you can ride free of charge til the end of the year. Then you'll have to buy a ticket. hillary foose shows us where to get one


Hillary Foose:
these are our vending machines. this is where the fare transactions need to occur. it's different from get being on the bus where you pay the operator as you enter. all of that needs to occur on this machine. so this is the home screen that you'll come to. one of the steps in this, it'll ask what you to type what fare you want to purchase whether it's a single ride which starts at $1.25 or all day which is $2.50. a three-day, a seven-day, a 31-day. and then how many passes would you like whether you're buying just for yourself or maybe your family. we'll select two. this is an important step whether or not you want to activate your pass. you want to activate and select "yes" to the question when you're literally ready to hop on board the train. this system does allow to you prepurchase. you can say "no" to activation and carry that pass with and you validate it by sticking it in this slot here when you are, in fact, ready to use it. it'll ask your method of payment whether it's cash, credit or debit card and the pass comes out of this drawer here. this is what you get if you bought a single ride, $1.25. literally. it is what it is. one ride on the train. because we work on a proof of payment system, this is what you would need to present and keep with you in the case that you encountered a fare inspector. in all the other ones, the all-day, three-day, seven-day and 31-day all look like this. and then lastly, the third type is the transit pass or the smart card or platinum pass. there's several names for it this is the employer-based program that you can look to your employer for hopefully. a lot of the city and local and government entities offer it to their employees. A lot of city and governorment entities offer it. but this is what would you take and actually tap this orange validator to make sure you're validated for that usage. it is a pay-as-you-go program. you do need to cap this every time you do hop on board. i've got my pass now. i'm ready to hop on board.

Ted Simons :
joining me now to talk about this new era of public transportation is ceo of metro light rail, rick simonetta. good to see you again, rick.

Rick Simonetta:
thank you, ted, nice to be here.

Ted Simons :
will there be folks at stations helping folks figure this out?

Rick Simonetta:
yes, for the first couple of weeks, we'll have a team of ambassadors throughout the system at every station, especially at these ticket machines, because we know there's going to be a learning curve for everyone we want to make sure that everyone does get the proper instructions so that they can come back at a later date and really start to teach other people how to use it. that's generally what happens.

Ted Simons :
how do you make sure now that someone has paid the fare?

Rick Simonetta:
well, i think hillary made reference to a fare inspector. whether he have uniformed fare inspector that will be checking about one in five passengers. they'll board the train and they'll ask everyone to show them their proof of payment. you have to show that card or ticket or pass that you purchased and had validated. they'll insert that into a handheld reader. they'll tell them exactly the time and the location that that fare was paid.

Ted Simons :
do we know about fines if --

Rick Simonetta:
yes, there are fines. all three cities, mesa, tempe and phoenix passed ordinances which call for a $50-$500 fine for fare evasion or for violating other rules with regard to riding the system.

Ted Simons :
security in general on trains at the stations, what can people expect?

Rick Simonetta:first of all, the fare inspectors are uniformed police or security officers. so that's one way that we'll have a police presence on the trains. in addition, we'll have patrols that will be patrolling the trains, not doing fare inspection. spending time at the stations, driving around either in segways or in automobiles just observing what's going on with the operation and at the park-n-ride lots. we'll have personnel there that will be in a little safety booth. they'll also do patrols around the park-n-ride lots.

Ted Simons : as far as passengers are concerned, what is prohibited from being on board these trains? let's start with things like pets and booze. i mean, can you take that stuff to these trains?

Rick Simonetta:
the only pets we allow would be pets that are assistant pets like the dogs that assist people with visual impairments. i suppose if there's a pet in a container like people carry them onto airplanes, that could also be acceptable but we certainly don't want to see people with open containers and certainly no alcohol in open containers. we also don't want people eating food on board the trains. we want people if they have a radio to make sure that they've got head phones and the radio isn't turned up so that even if someone sitting next to them -- we don't want them to hear the head phones. we don't want people to litter or damage the train. we certainly want to guard against vandalism we don't want people putting their feet up on the seats so when someone else comes and sits down and they get themselves stained or something like that all the rules will be posted in the trains so people will be aware of exactly what the prohibitions are. but they're just really common sense courtesies that i think most people adhere to on a daily basis.

Ted Simons :
the metro doesn't go directly to sky harbor airport, but there's at least one solution for riders who need to catch a flight.

Hillary Foose:
you're interested in connecting to the airport using light rail. when you get off at the station here at 44th and washington, you walk to the southwest corner and there'll be sky harbor shuttles that will pick you up and take you to all three terminals of sky harbor.
the free phoenix airport shuttle comes and goes every 10 minutes. all light rail passengers have to do get off the light rail, cross the street, come over to the shuttle stop, hop on the free phoenix airport shuttle and go right to the airport.

Ted Simons :
why didn't the original line include stops at sky harbor?

Rick Simonetta:
well, there's a couple of reasons, ted. one, it would have been very expensive. it would have probably added literally hundreds of millions of dollars to the project. we were competing for federal funding and federal funding really has a cost-effectiveness measurement that basically says you need to keep your costs low and maximize your passengers. secondly, the majority of our passengers don't really want to go to the airport. they want to ride from tempe to phoenix or phoenix to tempe and having to go through the airport and making every one of the stops at the terminals would have really slowed down the ride. and so i think that the solution that we have at 44th street starting out with a very convenient 10-minute shuttle and then ultimately an automated train that will be a real convenience is the way to go.

Ted Simons :
and that expansion project at sky harbor is fascinating and it'll be interesting to see how that develops. there are also expansion plans for light rail as well. i know we have a map of what's in the works. how close are these things to becoming reality?

Rick Simonetta:
with a number of tax referendum that were passed by the citizens in individual cities as well as the maricopa county one that was passed in 2004 known as prop 400, we have a 57-mile high-capacity plan now that metro is responsible for implementing. first 20 miles of that is going to open, as you said in nine or ten days. the other 37 miles are in some stage of study right now. the first extension, a three-mile extension north on 19th avenue in the city of phoenix is really scheduled to open in 2012. another 3 1/2-mile extension east into downtown mesa is scheduled for 2015. then we have extension into glendale at 2017, i-10 west, 2019 and the paradise valley mall area at 2025. we're quite busy right now to try to advance the studies to keep that study on schedule.

Ted Simons :
will the light rail stops include the artwork we're accustomed to seeing? Some of the stuff is stunning. what was the theme? was there an idea behind artwork?

Rick Simonetta:
i think each of our cities is committed to public art. they require a certain percentage of any construction budget include some public art component. for light rail, what that really allows us to do is to take 28 station locations and really connect those stations to the neighborhoods. and so the artwork really reflects the character of the neighborhood. and citizens were involved in making the decisions about what art would go where.

Ted Simons :
what kind of reaction have you had so far to the artwork?

Rick Simonetta:
everyone is sort of fascinated with it. the art is sometimes really easy to figure out. other times, the art is going to take someone really studying the literature we put together and really trying to understand what the community is all about but it really is very unique art and i think the public is going to enjoy it.

Ted Simons :
and talking about reaction, what kind of reaction so far have you had? i know as we've seen more trains out there, more and more seems like reality, it's really going to happen. are people getting more excited? is the criticism dying down or heating up?

Rick Simonetta:
actually, i've seen the criticism die down over the years. when i first got here, i'd go out and speak to groups and they would ask me why? why? why? a couple years later, it was -- the question was how? how do i ride it? how much is it going to cost? and those kinds of things. so i think there's a building amount of support and if we're as successful as other western cities that have built light-rail, we're going to see probably more passengers than we've even contemplated.

Ted Simons :
there was some talk and some concern about keeping the light rail free of advertising for at least a year or more. a year moratorium with cars in stations and such? that'll be modified a bit for the nba all-star game?

Rick Simonetta:
yes, back in 2003, the metro board was made up of different individuals. at that time, of course, they were just thinking about the concept of light rail. and basically said we don't want to do any advertising for at least a year. but the reality of today is that we've got an economic downturn. we're looking for every little bit of way to make money. if there's money for advertising, we want to take advantage of it we have the nba all-star game coming to town in february. it's a great event. it's a unique event. it'll be something i think will have a lot of celebration around it. so working with the nba and the phoenix suns, they have an interest in doing some limited amount of advertising on trains and at a couple of stations for about a four-week period of time. so our board today actually authorized staff to negotiate with the nba and the suns to make that happen so that we can really get a senses of what does it look like to wrap a train? what does it look like to put advertising at a station? we'll be interested in our own reaction and the reaction of the public in general about that.

Ted Simons :
all right, very good. rick, good to see you again. thank you very much for joining us.

Rick Simonetta:
thank you, ted.

Ted Simons :
last week, asu's cronkite school of journalism announced leonard downie jr. would be joining the faculty as the weil family professor of journalism. downie was the longtime executive editor of the "washington post". mr. downie jr. made us a visit just before the election to talk about the coverage of the presidential campaign and challenges in the newspaper industry.

Ted Simons :
thank you so much for joining us on "horizon."

Leonard Downie, Jr. :
thank you

Ted Simons :
let's talk about the presidential campaign is press doing a good job so far?

Leonard Downie, Jr
yeah, the press now you adays takes in so much, everything from blogs to major newspapers, all different kinds of television so it's hard to have the press -- think of it as a monolith and so it's doing a really great job in many ways. i they there's much more known about the issues and the candidates' backgrounds than ever before. a lot of very substantive stuff is known to people through the media on the one hand. on the other hand, there's so much partisanship in some aspects of the media. keith olbermann on msnbc and o'reilly on fox to take two extremes and blogs that are very, very partisan and they attach themselves to the little things they hope will grow into big scandals and they muddy the waters. you have both things going on at the same time.

Ted Simons :
is there something the press -- and again, monolith -- is there something the press can do to help narrow the focus? I almost wonder if there's too much information out there. there's 14 different versions of the mccain economic plan, you know?

Leonard Downie, Jr
yeah, yeah. there is a lot. i think it puts the emphasis on where it ought to be on the citizen. think the citizen has so much information available right now. you need to pick and choose and need to decide which brands you know and trust. it's out there now. you can't say you can't find it.

Ted Simons :
you mentioned brands with internet with new media, which i'd like to get into further -- but how does a consumer know that what they're looking at or listening to is accurate?

Leonard Downie, Jr
well, it's sort of like walking to the supermarket and seeing a whole bunch of brands of coffee. you taste different ones to see which ones you really like and can depend on. you listen to what your neighbors have to say about it. you sort of test and find out. that's why i think brands matter now on the internet. we have literally millions of blogs and other kinds of information out there on the internet. and so people will decide after awhile, well, you know, i'll come to the "arizona republic" site or the "arizona republic" newspaper, i'll come to the "washington post" site because i trust what they're doing. even though i want to look at some of the other places because i'm kind of interested in what is going on there i come to the brand -- for instance, our page views on our web site have mushroomed during this campaign because we know people are coming there for verified information.

Ted Simons :
talk about the new media further here. you tube, facebook, these sorts of things, how are they changing the landscape?

Leonard Downie, Jr
well, for one thing, a candidate cannot do anything without having it be recorded some place. and quite often on video. we've seen that. terrible mistakes candidates have made could be repeated over and over again on video. also, the mainstream media can't make mistakes either without being caught. this is good for us. any kind of mistakes we make any plagiarism anybody commits, any falsehoods made into the media will be caught by someone and have to be corrected. i think this serves citizens much better than before by having so much information available.

Ted Simons :
talk about some people will always have a problem with a newspaper or a news source. they'll see a bias there or see something they don't agree with in other areas. talk about the role of the press. general question here. kind of a journalism 101 question here but let's get into it do people understand what is being described as the adversarial role of the press?

Leonard Downie, Jr
you think actually they understand it. understanding it doesn't mean they like it. it's like the umpire at the baseball game. he's doing his job. when he makes a call, you could get mad at him. people do bring their own biases to the media, too. people that are rock ribbed republicans or rock ribbed democrats, they won't like our coverage if it's down the middle. it's not reflecting their bias. that's one of the things i think people need to understand. you're bringing your bias to the judgment about things. quite often, people will gravitate, then to media that reflects their bias. if you're more conservative, you want to watch o'reilly beat up on liberal people. if you're more liberal, you want to watch olbermann beat up on the republicans. I think the peole are smart enough to know which news services to go to that are going to be relatively straight. Even if they don't always agree with them, because they are not reflecting their own biases.

Ted Simons : smart enough but there's still people and do you see something happening here as happens in places in europe where the partisanship by way of the media is overt and you pretty much flock to one paper or the other?

Leonard Downie, Jr
i really don't think so in part because there are now more choices than ever before. you don't have to be exclusively reading or watching a particular medium at any particular time. and also just because it's not our tradition. it's the tradition of americans to want to sample around and want to have arguments about things and not be life long. we're going to see it in this election. we'll have democrats that won't vote for barack obama probably because of his mixed race. we'll have republicans that won't vote for john mccain probably because of his age. these are people that otherwise really believe in what those parties stand for but for personal reasons, personal aspects of the candidates, they'll vote differently. you don't see that in other countries where people are more in lockstep with their parties.

Ted Simons :
so when you get one side saying "the washington post" didn't cover the march to war like they should have of, they should have been right on the administration right away. or "the washington post" can't leave sarah palin.alone, they have a liberal bias. what do you say about that?

Leonard Downie, Jr
there'll be critics on either side that aren't seeing what they want to see. We're not perfect. we'll make mistakes. we were slow to point out the flaws in the administration's rationale for the war in iraq. since then, we've done a great job of covering the war, i think. and if people are unhappy with the conduct of the war, they're unhappy because they know what the mainstream media has told them about it. we cannot worry about that. we have to worry about being fair and as accurate as possible. you want to listen to people so when you make mistakes, you correct them. you can't be swayed by the fact that some people are going to want to you lean one way or the other.

Ted Simons :
should the press have seen the credit crisis coming?

Leonard Downie, Jr
actually, the press did see much of the credit crisis coming. no one was being paid attention to who was asking questions about it we're not the only newspaper that had stories going back several years now about subprime mortgages. no down payment mortgages. no interest initially in mortgages and how it was a trap for people. questions were being raised -- one of our financial comments won a pulitzer prize for raising questions of the arcane things like these mortgage-backed securities. there were questions being raised in the press and by others. the people in charge of regulation and in charge of our financial system were ignoring it.

Ted Simons :
sideways question then, could the press do a better job explaining to the public what derivatives and what credit swaps are --

Leonard Downie, Jr
we're doing our best. i happen to live across the street from an official in the treasury department whom i've great respect for. i ask him a lot of these questions. he can't always give me clear answers. that's how complicated it's become and because some of these have been dreamed up by people over here and people over here don't know what it's doing right now. all that is unraveling right now. we'll learn more and more about this as unravels.

Ted Simons :
we're learning more and more about this time about what's it -- about what it's like to lose a newspaper one of the papers has made a fifty percent cut. what is the future of newspaper?

Leonard Downie, Jr
it's -- newspapers are having to transform themselves almost completely for several reasons. much of the audience has gone to the internet. a lot of advertising, particularly classified advertising for jobs and cars and homes and so on has gone to the internet. -- some of it disappeared entirely in the difficult economic times. maintaining a large newspaper newsroom, newsrooms and newspapers in any given town are much larger, for instance, than the newsrooms of local television stations. we have so much more we need to cover in a newspaper. it's very expensive. we maintain a bureau in iraq still that costs us millions of dollars every year. it's very expensive to run a good newspaper newsroom. we're no longer getting enough revenue to cover our costs so we've had to cut our staff at the "washington post" and the "new york times" has cut staff as well. many other newspapers had to do so much more drastically. 25% to 50% cuts aren't unusual right now. and there is real questions as to which newspapers will survive. the ones that will survive, i think, will be the ones that find the right combination of print because there's still a lot of people that read printed newspapers. a lot of advertising still goes into printed newspapers and what they're investing to do on the internet and then handheld devices. we have the new application in the iphone whose audience is growing rapidly. so far, we're not selling advertising on it. we have to figure out how to do that. i think there'll be technologies we don't know about yet. maybe ways to read a newspaper that is really a screen around the corner there some place. the newsroom that survive are the ones that will find new platforms. not all will survive.

Ted Simons :
you knew at a late date who deep throat was, didn't you?

Leonard Downie, Jr
yes, i edited carl and bob for the last 18 months before Nixon resigned. i knew who deep throat was. deep throat was the only source we had to keep secret. i started guessing. i guessed wrong twice. i guessed elliott richardson. elliott richardson died. Bob said no. i guessed patrick grey. we waited until he died. i waited for a long time. i wrote his name down on a piece of paper and i gave it to bob. of course, he didn't react. bob in some of his speaking engagements said deep throat was rather ill. i went to bob, i said, look, if he's rather ill, we need to be prepared for when he dies and we have to write who deep throat is. he said, i wrote a draft of the book. i said, bob, it's time for me to read that book. he took me to his house in georgetown. i opened up the book at breakfast and it was mark felt.

Ted Simons :
wow.

Leonard Downie, Jr
for some months, we were preparing for mark felt's death. what happened instead, of course, mark is still alive. what happened instead was a member of the family wanted the story out and for some reason wasn't getting along with bob about that and went to "vanity fair".

Ted Simons :
woodward keeps a secret pretty well, doesn't he?

Leonard Downie, Jr
yes, he does.

Ted Simons :
you're writing a novel.

Leonard Downie, Jr
yes.

Ted Simons :
based in washington?

Leonard Downie, Jr
i just finished it, yes.

Ted Simons :
why fiction? why you? why fiction?

Leonard Downie, Jr
obviously, my day job is nonfiction all these years. some years ago, i just had an idea for a novel and realized that my experiences in journalism, what i knew about washington might be of interest to other people and fiction was probably the best way to play with it right now. maybe some day i'll write a memoir. fiction was the best way to deal with it. there's a made-up newspaper who is investigating political corruption in washington that grows into something much bigger involving the defense department and the white house and ironically a woman president -- i wrote this three years ago before we knew what was going on right now -- a woman president who became president because she was the surprise running mate of an elderly senator who was elected president and died in office.

Ted Simons :
thank you very much for joining us. we appreciate it.

Leonard Downie, Jr
all right, thank you.

Ted Simons :
sounds interesting. coming up on "horizon," join me for a discussion with pbs news anchor jim lehrer. hear what this former marine has to say about his long career in journalism and the state of the new business. one-on-one conversation with jim lehrer thursday at 7:00 on "Horizon." that's it for now. thank you so much for joining us. i'm ted simons. you have a great evening.

if you have comments about "horizon" please contact us at the addresses listed on your screen. your name and comments may be used on a future edition of "Horizon." "horizon" is made possible by contributions from the friends of eight, members of your arizona pbs station. thank you.

In this segment:
Rick Simonetta:C.E.O. Metro Light Rail ;Leonard Downie, Jr.:Weil family professor of Journalism, Cronkite School of Journalism, Arizona State University and Former executive editor, Washington Post;
SPOTLIGHT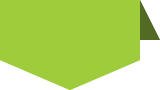 STAY in touch
with
azpbs.
org
!
Subscribe to Arizona PBS Newsletters: