The numbers for housing sales were horrible in December. Catherine Reagor, a real estate reporter for the Arizona Republic, talks about the housing market.
Transcript:
Ted Simons:
Tonight on "Horizon," the latest news on housing -- and it's not good. We'll talk about it. A bill to get rid of photo radar is speeding its way through the Legislature. And the City of Phoenix is holding hearings on budget cuts. More on that, next on "Horizon."

Announcer:
"Horizon" is made possible by contributions from the Friends of Eight, members of your Arizona PBS station. Thank you.

Ted Simons:
Hello, and welcome to "Horizon." I'm Ted Simons. Sheriff Joe Arpaio's latest plans for mass transit are over. Arpaio planned to use light rail to transport prisoners in an effort to save money. Arpaio personally transported an inmate on light rail Tuesday night. Rail officials and riders expressed concerns about traveling with inmates on light rail. Arpaio says now he's disbanding the program after Phoenix provided his deputies with four free parking passes at the airport. Arpaio says his deputies had to pay for parking at Sky Harbor but airport officials said police agencies routinely get free parking at Sky Harbor. Amid all the bad news, Arizona State University received some good news today. The Army announced a five-year, $50 million contract with ASU's Flexible Display Center. The new agreement comes after a previous five-year contract to build flexible video displays for the military. Some prototypes have already been field tested by soldiers. ASU President Michael Crow made the announcement today and he also talked about the legislature's latest plans to cut universities.

Michael Crow:
So far, my understanding is that the Senate and the House have come to a compromise on the budget and that there are a certain level of reductions for the universities in that -- it would seem to me based on what I have heard that the reductions being proposed are far less than the broader proposal. There's still, they're still painful but we're prepared to move forward with our institution. Sort of getting '09 behind us, and now beginning to focus on 2010. What we really need relative to 2010, and this goes to the purposes of the Army, this goes to the purposes of the national government, the President of the United States has said, listen, it's a time of national crisis. We need to mount up and one of the places he wants to mount up are the universities. Well, we are going to make sure we keep ours as focused as we can, as together as we can, to move through these next phases of the financial crisis so that we can continue to do what we do -- which is to produce the latest and the best and most capable people that we can in every field that we're producing, so that they can go on and help us to be both economically and in whatever way -- militarily, whatever it happens to be, as competitive and as creative as we possibly can. It looks as if the reductions, while still very challenging and strenuous, are far less than the proposal by some of the Legislative leaders.

Ted Simons:
Home sales nationwide were down 45% from December of '07 to December of '08. Here in Arizona, its worse. For the same period new home sales were down 60%. Resale homes down 72%. Here to talk about all of this is Arizona Republic Real Estate reporter Catherine Reagor. Good to have you on the program. Thanks for joining us.

Catherine Reagor:
Thank you. It's good to be here.

Ted Simons:
Let's start with an overview. The state of housing in the Valley right now.

Catherine Reagor:
It's tough. It's tough. Home building is also down. Home building is down 60% from last year. Home building is one of our top industries. The real problem are foreclosures. And through January it looks like foreclosures are going to climb again. We had some dips in November and December, which were great. But those were because of lender moratoriums on foreclosures. Those are pretty much off. And foreclosures are hurting the entire market. New home sales are off because they're competing against foreclosure homes that are reselling. Regular home prices down because foreclosure homes are reselling for very low prices. There are great deals out there.

Ted Simons:
You mentioned lender moratoriums are over. Are lenders in other ways working with folks, struggling homeowners right now?

Catherine Reagor:
Actually some numbers just came out today from Hope Now, an alliance of lenders and housing advocate groups and they say in December, they helped more than 200,000 people nationally stay in their home. The problem is, it can't just be a quick fix. It has to be a long-term fix, because also more than 50% of the loans that were fixed and adjusted to keep out of foreclosure in the first half of last year are now back into closure. So there has to be a long-term solution.

Ted Simons:
I know foreclosures are a major problem, but inventory is kind of overriding that as well. We still have way too many homes out there, don't we?

Catherine Reagor:
Yeah. There are a lot of homes for sale. There are a lot of spec new homes that are still for sale. Elliot Pollack, the economist, just said the other day we have to absorb 20,000 to 40,000. That's from the boom in 2005 when we built 68,000 new homes, compared to 12,000 last year, but, of course, we've already started to absorb some of those and that has to happen. But these foreclosures are just blowing up the inventory. Of all the resales in December, I believe 60% were these foreclosure resales. The good thing is, they're selling, because if they weren't it would be terrible. But if you're just a regular homeowner and you need to sell your house, or are trying to sell your house it's really a tough time.

Ted Simons:
Well, not only that -- if you're a regular home owner and your neighborhood has been stable and there are homes for sale and all of a sudden there's a bank-owned sign out front that means your value, your neighborhood, is going to get hit one way or the other.

Catherine Reagor:
It happened to me. Home right across the street sold for about one-third that it had sold for during the peak. But very happy to have a homeowner in there. They are doing work on it. It had been gutted. This is another problem -- we kind of have to change our mind-set a little bit about it and maybe not look at our comps for a couple years. Like our 401(k)s and just think: okay, great, if someone's buying those homes and it's not an investor, and someone's living in it, and that's a good neighbor, and they are having work done that brings money into the economy and makes the neighborhood better.

Ted Simons:
Like Zillow. Just stay away at all costs. As far as significant increases in prices, are we looking at 2011? Are we looking at 2012?

Catherine Reagor:
For significant increase in prices they are saying 2012. The word is that this year is going to be as bad as last year. Now, we have already felt the pain. We will not see another huge drop in prices or huge drop in sales. We will hold steady, so if we can just get through this and we will start to see it pick up in 2010. But again, as soon as foreclosures slow and more people have their loans modified and work that out -- and we'll see what the economic stimulus plan has for that -- it will help expedite...well, that may be too strong of a term...it will help speed up the recovery.

Ted Simons:
It would seem, though, that it stands to reason if you've got folks who have three and five-year mortgages, these ARMs things, and three years ago, things were gangbusters, five years ago things weren't all that bad. Some of these folks, they're coming due and I've got a funny feeling they're not going to be able to handle this.

Catherine Reagor:
Yeah, and be able to refinance. A lot of the wave of the first foreclosures were subprime loans. It's people losing jobs now and that's a problem but there is this wave of Alt-A, which are slightly better than subprime, but they're bigger loans, the more expensive homes. That is set to readjust late this year. I've talked to lenders, and they are expecting foreclosures to jump again in 2010 because of that. We have a lot of Alt-A loans. Not as many as California, but we're third or fourth in the nation for those types of loans.

Ted Simons:
I don't think there's any hot spot out there, but how about a warm spot? And what are the ones that are just dead cold?

Catherine Reagor:
The fringes. It's a tough time for the edge communities, partly because so many new homes went up, so many during the boom, so many of the buyers, so many people bought at the peak and unfortunately some of the amenities that they needed out there, didn't come because things slowed. Gas prices, you know, a year ago made it very tough. Areas closer in seem to be faring better, and the thing is, this is a huge valley and we are a neighborhood by neighborhood area. We have had, you know, 40% overall drop in home prices in the past year. But some neighborhoods have done better. Some neighborhoods of central Phoenix, some neighborhoods in Tempe, some neighborhoods of Scottsdale, Ahwatukee, are doing better because of schools and pockets and they didn't have at lot of speculators or investors during the boom to lose the homes to foreclosure.

Ted Simons:
Last question. We have home builders now filing for protection. Is that something that affects the housing industry? Or is the housing industry just basically affecting them?

Catherine Reagor:
I think it goes both ways. I think it goes both ways. We are going to see more consolidation definitely. And more bankruptcies. Fulton Homes was a surprise because that's a builder that's been around since the '70s. They have done very well. Ira's a huge contributor to the community. But private builders are in a tough spot. It's their names on the bank note. Unlike the public builders who get their money from shareholders and the public. Banks are calling loans. Right and left. And they call your loan, and you don't have the cash and you can't sell the homes --

Ted Simons:
Again, we depend so much on housing and construction and finance and those three things are so involved in everything that's going south right now. We're just going to have to tough it out for a while.

Catherine Reagor:
Yeah. But the outlook is good a few years out. If we can get the job market coming back that will help.

Ted Simons:
Catherine, thank you so much for joining us on "Horizon."

Catherine Reagor:
Thank you.

Ted Simons:
Photo radar certainly upset some folks. One man went as far as sticking a pick axe into a photo radar camera. The state legislature is taking a more reasoned approach with a bill to ban the speed cameras. We wrap up our four-part series on legislative priorities with Mike Sauceda reporting on how some folks feel about photo radar.

Mike Sauceda:
House Bill 2106 would have Arizona join seven other states that already ban photo radar. Right now the Arizona Department of Public Safety is operating nearly 70 mobile and stationary cameras. The bill would also eliminate the Photo Enforcement Fund which was set up last year to provide money for the state's general fund. Here's what some people in downtown Tempe thought of photo radar.

Edwin Love:
Not just half, not just 60%, I think all of them should be gone. Now, the little vans that they have on the side with the cameras, I guess that's all right. The little mobile vans and things like that. But just the ongoing camcorder on the freeway at all times I think that's invasion of privacy. Big time. All day long.

James Arkadie:
I think it's a great thing. It reduces traffic. It reduces accidents. People are more aware and alert. If that radar, the photo radar is there, people drive with more caution.

John Toliver:
I think photo radar in cities is fine, but as far as on the freeway I think it's a ploy by our governor just to raise dollars and I don't think it's good.

Louise Schimmel:
I hate photo radar. I think it's intrusive and I think it's unsafe, because people are usually traveling at about 75 miles an hour and all of a sudden they see the sign for photo radar. They put on the brakes -- 65. The people behind them don't realize what's going on, boom. Accident.

Sherry:
Pinal County, where we live, has just finished with photo radar. Sheriff has just shelved it as being inefficient and as being a cause of accidents. In Maricopa County, the blinding lights, I think, are horrible, and can also cause accidents. What I didn't realize until recently is that we're kept on tape for a period of time, and I think that law-abiding citizens going about their business have no need of big brother watching who's going where. I think it's just horribly intrusive. And for a while I was on the fence. I'm no longer on the fence. No photo radar. Thank you very much.

Ted Simons:
City of Phoenix is working to eliminate a $270 million deficit. As part of that effort, it's holding public hearings. The hearings have become so popular they have been moved to bigger venues. I'll talk to the Phoenix City Manager, but first, here are some comments from citizens at a recent hearing held at a Phoenix movie theater.

Ruth Osuna:
I would like to thank you for being here this morning, and taking time out of your day to come and let us know your opinions about the budget. We've got a budget that's nothing like we've ever seen before. And it's been very, very difficult for us to make some choices. And so we're here to hear all of your opinions about those choices that have been made so far. We will then go back to the City Council, and have a final budget approved in the first part of February. And I think it is February the 3rd.

Announcer:
For the fourth time since November 2007, cuts are needed to keep spending in line with decreasing revenues. To respond to this challenge, an additional $7.7 million cut and elimination of 67 jobs is necessary.

Phoenix Resident:
I think the city is short sighted in trying to eliminate 1400 positions. I am a student of government. I have a Master's in Public Management. If we eliminate positions in the city all we are doing is putting people into ACCESS. We are putting people into other services that we pay for anyway. And they're taxpayers. We keep their jobs, they're going to pay taxes and put more money into this city.

Phoenix Resident:
I am an advocate here for the Phoenix Center for the Arts. I took classes there as a child. My children took classes there and participated in theater. I am currently registered there as a student and have been for 12 years now. I would love to have my seven grandchildren now participate in the Phoenix Center, but with the budget cuts I am afraid that it's going to go away.

Phoenix Resident:
I am speaking for myself and for all of the children who like to swim. We need to keep our pools open in the summer.

Phoenix Resident:
I'm greatly, greatly concerned with all the budget cuts but especially the cutting of these after school programs.

Phoenix Resident:
Our concern this morning is the cuts for the staff at the Heritage Square Park. 80% of their staff has been cut, leaving them to one. And particularly, we are concerned about maintenance. In the program or in the budget information, it indicates that maintenance on the grounds at both Heritage Square and Tovrea Castle will be significantly decreased.

Phoenix Resident:
Why couldn't we have something like "Shop Phoenix Weekend?" People go out and shop. If we need sales tax, that's the way to get it.

Tom Simplot:
Who's in favor of reinstating a food tax?

Phoenix Resident:
What I want to talk about, with you right now, is self-tax on food. I think that we're not thinking out of the box. I know parking tickets alone down at the meters would probably pay for a whole lot of stuff. You cannot -- you cannot have a skeleton crew run our city.

Phoenix Resident:
The arts are incredibly important. As Phoenix tries to justify its ranking as a first class city, I can't imagine all the community arts programs being shuttered.

Phoenix Resident:
It seems that when budget cuts are necessary they always hurt the poorest of our population, the young and the old. The proposed cuts will take away the after school programs, the senior centers, the arts and the library.

Phoenix Resident:
We are the heart of this city. And the most important thing that concerns me that I have heard is the fundamental flaw in the reasoning of this budget. That if we under cut street light maintenance, water utility repair, after school programs, senior centers, transportation to schools, school nurses -- besides the Sherman Center and the Phoenix Center for the Arts. If we do not put children as the number one priority, our children won't have an appreciation for the arts. They will further spiral into crime because what else will be there for them to do?

Phoenix Resident:
We can do this. But we cannot let the children get into trouble. And if you cut all these things that you are talking about, our kids are going to be in deep doo-doo. And I mean deep doo-doo. [Applause]

Phoenix Resident:
Who's going to run this country tomorrow if we don't educate these children today? [Applause] You know? It doesn't make sense.

Tom Simplot:
We have heard a lot today, so thank you for showing up and sharing with us your comments and concerns.

Ted Simons:
Here to talk about the hearings and the budget is Phoenix City Manager Frank Fairbanks. I was captivated by some of these folks. There are a lot of concerns out there. Before we address their concerns, you now have a final budget ready to go. Correct? Just literally hours ago.

Frank Fairbanks:
Just this afternoon, we put together new recommendations, and thank heavens, thanks to some great work from our employees, we have some new resources. Some employee unions worked with management, and we found about $7.6 million in additional resources. And we are going to be able to restore many of the things those people were talking about in that film.

Ted Simons:
Let's get specific. What gets saved that was vulnerable before you found this money?

Frank Fairbanks:
Well, really what we did is look at what people told us at each of the 14 hearings. And the things that we heard the most are the things we saved. We are saving the after school program, the program that allows kids recreation or a chance to do homework, after school in the schools. We are saving the teen rec centers. Donna Neal asked for the Mark Atkinson Center and we are going to be able to pull that back. We're restoring the senior centers. We are going to add back three of the senior centers that were going to be cut. We are going to open eight of the libraries on Sunday afternoons. So people will be able to go to the library on Sunday afternoon. Adaptive recreation, we added back some of the very special but expensive recreation for disabled people that there were cuts in. We provided some funding for Phoenix Center of the Arts to try to help them do fundraising and help them to expand that program. We are restoring swim teams at the swimming pool. So we tried to address really everything we heard the public talk to us about.

Ted Simons:
Even with that additional revenue, though, there are going to be cuts. And it's going to be quite a bit. What does it -- well, first of all, give us a number, and what does that translate into as far as jobs are concerned?

Frank Fairbanks:
Well, the city is short, was short about $270 million. And our revenues are falling through the floor. In November alone our revenues fell by 20% in a single month. And so if we don't make cuts we will get to the position where the city won't be able to pay its employees, won't be able to pay its bills. And by state law we have to have a balanced budget. So we have found about 107, now $114 million in other things that we can do, and so the cut was $162 million for the budget. Now it's $155. And approximately 1250 Positions. Many of those positions are vacant. We have had a hiring freeze in place for over a year trying to prepare for this. And the city does something unique. We try to take the employees that might lose their job and put them in another job, a job they can do. We don't believe in make-work. We only believe in jobs that people will be successful with, they can do a great job, and feel good about. But we are lucky that we have the airport and the Water Department that really aren't under the budget pinch.

Ted Simons:
Someone had mentioned in the hearings that we heard that what you are basically doing by getting some of these people losing their jobs is putting them into public services, which adds to the cost there. Is there a little bit of a shuffling going on here as far as money is concerned? People lose jobs and they are more needy as far as social services are concerned?

Frank Fairbanks:
I think that the number of people that will actually be laid off is fairly low. I think we are looking at 50 to 60 people. And we don't want to do that. But, yes, like other businesses, like the state of Arizona, like Mesa, there could be people that would end up on unemployment. We hope to pull them back. We hope this economy turns around and we can bring them back because we care about every employee and we want them back. But there would be people that might receive unemployment checks and be in a position where they won't have full-time employment.

Ted Simons:
Compare and contrast Phoenix, the budget problems that you are addressing, and other cities of comparable size.

Frank Fairbanks:
Well, you know in most of the West and Southwestern United States, our situation is pretty similar. Actually, the cuts we just saw in Mesa were perhaps a little worse. We understand that in Las Vegas, things are a little worse. Really around the country, the more rapidly growing the economy, the worse the recession has been. So that when you go back to Pittsburgh and buffalo, they are not suffering as much. Some of it has to do with the sales tax. The sales tax is really our key revenue. It goes up rapidly and it comes down rapidly. Back East, they are dependent on property tax. That is very stable. But we're limited here.

Ted Simons:
Do you think we are too dependent -- we'll talk about the city right now, but I have asked this question of state leaders, too. Are we too dependent on sales taxes here?

Frank Fairbanks:
Well, I think this recession raises that question. And being on sales tax has been great as the economy grows, because your revenue goes. But we see the downside to sales taxes and I think it does make sense at the state level and certainly at the city level to look at what our revenue package ought to be. Because in the end the voters have to pay for what they want. And it's clear that they want a lot of these services.

Ted Simons:
And there also, there are enterprise-funded departments, are there not? Things like golf and water, these sorts of things. They don't get affected too much by these cuts. Correct?

Frank Fairbanks:
Aviation, water, wastewater, sanitation: we run them as businesses and the money they take in pays their cost. The taxpayer or the city doesn't give them any money. We don't receive any money from them. And they are doing generally fairly well in this economy.

Ted Simons:
So if someone's out there walking a golf course, saying how come we're not getting the swimming pools on the weekend and this looks fantastic, that's because it's paying for itself.

Frank Fairbanks:
That's right.

Ted Simons:
Final budget. You'veve got it. Where do we go from here?

Frank Fairbanks:
Not only do the citizens talk about the things we need to add back but they talked to us about being able to make donations to the city. They talked about more volunteer programs. They talked about the city making sure it got its fair share of the federal program that's being developed right now. And we have initiatives in all three of those directions. And we've really listened to the public. This is a unique process we have where we draw on public input and we're really getting ready to change how the city does its business so we can take advantage of the ideas the citizens gave us.

Ted Simons:
Very quickly, is there a federal stimulus involved in this budget?

Frank Fairbanks:
The, all of the stimulus plans we've seen do not provide any direct cash to cities. There is a plan to provide cash to the states, which is great. But what we hope, what we are hoping to see is the feds may finance some infrastructure so the city might build roads or bridges or parks, that kind of thing.

Ted Simons:
All right. Very good. Thank you so much for joining us tonight on "Horizon."

Frank Fairbanks:
Good to be here.

Ted Simons:
Coming up on "Horizon," state lawmakers are working to find a solution to Arizona's budget crisis and Maricopa county Sheriff Joe Arpaio's plan to use the new light rail system to transport jail inmates is derailed. That's Friday on the Journalists' Roundtable. That's it for now. I'm Ted Simons. Thank you so much for joining us. You have a great evening.

Announcer:
If you have comments about "Horizon," please contact us at the addresses listed on your screen. Your name and comments may be used on a future edition of "Horizon." "Horizon" is made possible by contributions from the Friends of Eight, members of your Arizona PBS station. Thank you.

In this segment:
Catherine Reagor:Real Estate reporter , Arizona Republic;Frank Fairbanks:Phoenix City Manager ;
SPOTLIGHT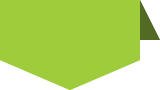 STAY in touch
with
azpbs.
org
!
Subscribe to Arizona PBS Newsletters: