Local reporters discuss the week's top stories.
Transcript:
Ted Simons:
Tonight on "Horizon," Arizona lawmakers continue to try and fix Arizona's budget problems. We'll look at their latest efforts and hurdles. We'll discuss why the governor got a little testy Republican lawmakers and the latest on photo radar. County Attorney Andrew Thomas says he won't prosecute some violators. Next on "Horizon."

Ted Simons:
Hello and welcome to "Horizon." I'm Ted Simons. Joining me tonight Steve Goldstein of KJZZ radio, Dennis Welch of the Arizona Guardian, and Howard Fischer of Capitol Media Services. Efforts this week to fix the budget and sounds like big things doing next week, Dennis. Let's talk about the joint session. The governor will finally say some things.

Dennis Welch:
The governor announced she will appear in a rare joint session and layout the principles in solving the state's economic problems in the future. Some of the stuff she is expected to address is probably what they will do with the federal stimulus money, how she will generate revenue and if and where there should be cuts in other places.

Howard Fischer:
She's been holding off on this. You have to remember constitution requires one address by the governor which was the beginning of the session state of state. Janet was not out the door yet and gave her swan song. So now she has been sitting there gathering information. This is her chance to sketch out her vision, her image and more importantly not tell not so much the lawmakers but tell the public, look, we are in real deep here. You don't fully understand the mess I was left with. Once you understand that, you will understand our options are limited. That will get into what Dennis said is should we cut voter-mandated spending, should we cut taxes and should we use federal money? Should we turn it down?

Dennis Welch:
You are looking at roughly a $3 million budget deficit. From the people I talked to close to the governor said, you know, a billion dollars in cuts. A billion dollars raised in revenues, you can figure out how she will get that. A billion dollars in the federal stimulus money and how they will apply. That it seems like Wednesday when she's done with her speech, there will be a lot of unhappy people.

Ted Simons:
Let's figure out the $1 billion of revenue. Is she going to suggest a special session or somewhere along the lines?

Howard Fischer:
Here's the deal you need two-thirds of vote to raise taxes. Now some have signed the blood oath I will not raise taxes. Does that mean I will not ask voters whether to raise the taxes? I think there's many that might be willing to say I'm willing to let my constituents decide this. That's what you need. The only way to pass this is putting it on the ballot. Now how quickly can you do that? Part of the problem with all of this stuff that Dennis is talking about is we've got a budget approaching us very rapidly. The soonest you could do an election is possible April maybe may because of the laws. You have to wait until then. Are we going to raise a billion dollars in sales taxes? Are we going to be able to cut voter-mandated spending on access and state education?

Ted Simons:
Is this appearance not only a state of the state address and way to play defense. Saying, you know, you are all coming after us. Let me go ahead and block some of the shots.

Steve Goldstein:
It will be interesting to see if Governor Brewer can have style and substance. She expresses over and over again we have to let people know how bad this is. I don't want to be the bad person and see if she can come up with ideas that doesn't upset anybody whether temporarily raising taxes or cutting programs.

Howard Fischer:
That's Dennis' point. You cannot bridge $3 billion. After we cut $580 million from the budget. We have a $5.9 billion budget. You cannot cut $2 billion out of that without cutting Lord knows what. Look what's being cut in terms of programs for children and healthcare and vaccinations and everything else.

Steve Goldstein:
I'm intrigued to see if she follows through what some of her advisers want to do is reform the tax system of the state and get away with it at this time when people are struggling and suffering. Are we going to rely on less sales tax?

Dennis Welch:
I think it will give us insight into whether Jan Brewer will be reelected next year. Let's not forget. She's a politician. The process starts the beginning of next year. When she is putting out a budget plan like this and makes everybody mad that something we think will happen is middle of the road. She will govern more middle of the road.

Howard Fischer:
The election campaign doesn't start next year but today. To the extent anything she does leaves us in somewhat better shape we're in, that's a victory for her.

Steve Goldstein:
I think she would love to get in time machine, too. When Janet succeeded Fife Symington things were in much better shape too.

Dennis Welch:
There's no way if she signs a deep budget and take more money out of K-12 and universities, I think you will have the throw it out attitude.


Howard Fischer:
Let's talk about the sales tax because it's more complicated than even on the surface. It's not just question some Republicans like Russell Pearce I talked to said I'm not going to ask voters to do it. Democrats don't like the idea not because they don't want to save the program. They say wait a second we will raise sales taxes by 1.1 billion and cutting the property tax and permanently eliminating that. It will be hard to pull together the votes to put it on the ballot.

Ted Simons:
I want to get back to the property tax and idea of whole slew of new business tax items and tax cuts and individuals as well. Back to the governor and her relationship with Republican leadership. She kind of went after them a little bit at least the Republicans in the house and senate who are complaining that agency heads were making grandstanding efforts to cut a in a way to try to get sympathy with the public. She's saying wait a second. You know a testy relationship there.

Dennis Welch:
A lot of Republicans--what's happened now since they made the budget fix is the emails are coming in. The angry phone calls are being made. They are starting to feel the pressure from the constituents out there that for all intents and purposes their programs got touched and feeling the effects of these things. Some Republican lawmakers said we didn't know they were going to make the cuts. We didn't know all of these things were going to happen. I asked the governor about that. She said she should. She should know this. She should have read their budget books and shame on you for not knowing this.

Howard Fischer:
More importantly, you're right. They gave the agencies this lump sum cuts and you know better. You will find the middle managers buried somewhere in here. You look at the department of economic security. Only 8% of their general fund budget is administrative. I'm sure there are probably people buried in there that you will never find. But if you are going to cut 100 million out of general fund out of Department of Economic Security, guess, what, you will hit day care--

Ted Simons:
Risks and these sorts of things?

Howard Fischer:
Exactly.

Ted Simons:
Is that something the governor again next week can deflect some criticism that's aimed at her? You are talking about all sorts of things people care about disabled, the elderly, and the poor, all of these things. She can come back and say here's why.

Howard Fischer:
She can say here's why and also say if we reform the budget process, if we allow cuts--let's say we allow access to charge co-pays to people. If we can cut some education funding here, we don't have to cut any further in developmental disabilities. She has to sketch out a broad vision. She has to sell this. This she has to do a great sales job not to 90% in the audience but the half million to million people who will watch it on the news clips.

Dennis Welch:
The governor did something pretty smart in week and called on her agency heads and said we want to know what further cuts will do. Describe to us in 5% increments what a 5%, 10, 20% cut in your agency would look like. In essence what she's doing is taking away the attitude's excuse for the legislatures for the next budget moving forward that you didn't know it was going to happen. She will say this was clearly laid out. We want you to go in eyes wide opened if you make another deep round of cuts, here's what will happen.

Ted Simons:
If there's a rift--if there's a rift between the governor and G.O.P. leadership, is that going to grow after her speech next week? Is it the same? Will it close?

Howard Fischer:
It depends on her speech. I think, I don't see a big change I think everyone the Republican lawmakers know why she's headed. They recognize she needs to appeal to a broader audience than a state senator from Glendale them recognize. That at the same time, they were hoping that she would take greater leadership. Can she mend fences by signing some abortion bills and soothing the savage beast there, I don't know?

Steve Goldstein:
I'm not sure I'm convinced--think about it. They say politically she needs to appeal to broader audience. I'm not convinced that they will and I'm not totally surprised of a little bit of throwing under the bus. I'm not convinced that broader audience. Most legislators are winning the elections and needs to appeal to the broader audience.

Dennis Welch:
This is going to be a fascinating process to watch to see if she can pull this off. Governor Brewer in essence has to put through the middle of the road moderate budget in a legislature that the entire place is elected in the primary. There is not middle ground. There are hardly any competitor districts out there. Will this grow? Will this rift with the Republicans? Probably. I can see that.

Ted Simons:
Let's get to the property tax and equalization rates. Sounds like straight party line vote out of the committee?

Howard Fischer:
Exactly. This is the number one priority of the Republicans. Remember back in 2006 we had a surplus? We really did have a surplus here, folks. There was an interesting deal struck. We cut individual income taxes by 10%. We suspend the state's property tax for three years. In exchange the Republicans got fund for voucher program which is currently before the state Supreme Court and Janet got full day kindergarten. When the tax is supposed to come back the Republicans are saying we never meant for it to come back and we want to permanently repeal it. The problem is its $250 million. The Republicans saying it's the largest tax increase in Arizona history. Democrats are saying it's largest for business in Arizona history. That's the fight.

Ted Simons:
Is that something that the governor could look at and say this is where my heart is but my head says this is not the time for it?

Steve Goldstein:
That's what I anticipate her doing.

Ted Simons:
Oh, really?

Steve Goldstein:
I really think when you have three billion dollars; I think everyone's got to share the pain. I think she will try to do something. I think we will see a lot of two and three-year incremental thing and oh does that as well.

Howard Fischer:
You can do that and say we will levee that property tax next year at 35 cents which is below. We will take off seven cents each year for next five years and permanently get away from if that way by 2013 we will maybe be in better financial condition.

Ted Simons:
You have individual and corporate and all sorts of things happening and you have Democrats--there are Democrats at the state house. I wanted you to know that. There are. You can find them. They are basically saying, what in the world are you doing regarding tax credits and tax breaks in the state is in the station? It's an ideological battle.

Howard Fischer:
That's right. This is our chance to starve the beast and shrink government. The other is the Laffer curve theory and they are in the equal denial. They trotted out a proposal that included not a single penny to be cut in taxes. It included short-term borrow airing, long-term borrowing.

Ted Simons:
That's what got us here is moved the stuff around.

Howard Fischer:
It got us here. Governor Janet Napolitano managed to do it. She figured I'm out the door. I don't care.

Ted Simons:
Let's get into idea of how the taxes figure into it. The tax cuts from the early '90s until recently are one of the reasons the state was so behind and is now being playing catch up for the last--careful, hold on for a second Howie. I am asking is--are we hitting a point where rubber meets the road where taxes are concerned?

Howard Fischer:
Here's the problem with the theory. I know who put that out because there's a political spin there. If we had not cut income taxes by 15 to 20% during the Symington administration. If we had not cut taxes, we would be spending it.

Ted Simons:
You wouldn't be spending more but what you should have had in the first place. That's a definite argument going on there. Is that argument now reaching the head?

Dennis Welch:
The problem is how do you sell a tax cut, you know, when you are cutting and helping human services programs and other education programs? How do you justify a tax credit for, you know, extracurricular activities when someplace else lost their music program? That's a hard sell.

Howard Fischer:
The sell is and you have heard this Dennis, you talked to our good friend Mr. Pearce we stimulate the economy. We have one of the worst tax climates in the nation. Businesses pay property tax twice the rate of homeowners and pay taxes on each piece of equipment they have. It makes manufacturing unattractive. You get manufacturing here and friends in California have higher taxes. Maybe there's something to be said for that.

Ted Simons:
The question remains--go ahead, please.

Steve Goldstein:
I don't want to be the lefty public radio guy.

Howard Fischer:
But you are.

Steve Goldstein:
I am intrigued if the tax cuts go into effect, does the Republican Party have any ideas or plans for. That no tax, Howie, you mentioned there's so much about tax, tax, tax. And Steve at the flat tax and maybe look at that someday.

Ted Simons:
Interesting. I want to talk to you about this. I don't know I think you are an expert. Photo radar. Andrew Thomas says he will not prosecute solely on photo radar.

Steve Goldstein:
I was driving 46 on Indian school and was snapped.

Ted Simons:
That is a confession.

Steve Goldstein:
I know it's terrible. Andrew Thomas said he will not criminally prosecute anyone going over 21 miles other an hour. He said he would not prosecute. Terry Goddard said if you have going 20 miles over the speed limit that is up for prosecution.

Ted Simons:
He says he will not prosecute because of constitutional right to have witness.

Steve Goldstein:
That's right.

Ted Simons:
And you can't face a camera whereas the attorney general said there's someone who runs the camera, there's someone who calibrates the camera and that's an interesting argument.

Steve Goldstein:
It is and Governor Janet Napolitano built this in early to get more money for photo radar systems. As Goddard said it was up to the individual prosecutor.

Howard Fischer:
You are sitting in the truck when snapped. Fascinating questions, I reach in my pocket and roll something and light is up and say this is really cool, dude. Can you--it's being taped. It's going out on the air, you know, we are on T.V.?

Ted Simons:
Yeah, thanks, Howie.

Howard Fischer:
Can I be prosecuted of that based on the fact that we have videotape of me smoking something? Or do we need something else?

Ted Simons:
In order to keep up the habit and you knock off the Circle K and the evidence is the tape machine catching you rolling whatever after you hit the Circle K, can you use that?

Howard Fischer:
That's difficult. If you have nothing else. If you knock over a Circle K, there's missing money. There may be forensic evidence. I don't know.

Ted Simons:
And there may not be.

Howard Fischer:
And there may not be. That's the tricky part and exactly where this argument comes down to based on the lack--based on the lack of the crime, the body, if you will, can you prosecute somebody based on videotape?

Steve Goldstein:
There's criminal speeding in fact comes something like D.U.I.s where people say you know what even if you didn't kill somebody, you are driving 35 miles over the speed limit and you could kill somebody and therefore we will prosecute.

Ted Simons:
The lawmaker's intent was not make it criminal but civil. The attorney general says that ambiguity argument did you want cut it up.

Howard Fischer:
You can read it clearly either way civil violations, no report to insurance company. Remaining silent on the issue of criminal speeding which is anything over 20 miles over is the intent of legislature to say no photo radar or the intent of the legislature saying leave it the same.

Ted Simons:
Yes or no, we have one minute left. Yes or no the governor's speech will it ramp up everything or calm the waters.

Howard Fischer:
I think it will ramp up everything for a discussion for Thursday morning.

Steve Goldstein:
Is it will ramp up everything she might in fact get her picture taken speeding up that ramp.

Dennis Welch:
Photo radar.

Ted Simons:
There we go.

Dennis Welch:
We will stir things up. It will set the stage for the fight and knowing what's to come.

Ted Simons:
It will be a very interesting week. Gentleman, thank you so much for joining us on the Friday edition of Horizon. Next week, "Horizon" takes a break for special programming. Join us next Friday for another edition of the "Journalists' Roundtable." Coming up, after the economic collapse, is retirement out of reach? That's next on now. This is it for now. Thank you so much. I'm Ted Simons. You have a great weekend.
In this segment:
Steve Goldstein:KJZZ radio;Dennis Welch:Arizona Guardian;Howard Fischer:Capitol Media Services
Also in this episode:
SPOTLIGHT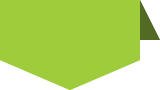 STAY in touch
with
azpbs.
org
!
Subscribe to Arizona PBS Newsletters: