Local reporters review the week's top stories.
Transcript:
Ted Simons:
Hello, and welcome to "Horizon." I'm Ted Simons. Joining me, Mary K. Reinhart of "The Arizona Guardian." Mark Brodie of KJZZ radio. And Mike Sunnucks of "The Business Journal." Over 70,000 people swarmed Sun Devil Stadium in triple-digit temperatures Wednesday. They saw the president give a rather inspiring commencement speech.

Mark Brodie:
They said it was inspiring. One of the things they wanted to hear the president talk about was the fact that all of these graduates are going into a job market that's pretty terrible and speaking with some folks there, students felt a little bit better. He gave them a little bit of confidence they might be able to get a job. And if they don't, it's ok. There's other ways they can use their degrees.

Ted Simons:
And it doesn't seem that political of a speech. No specific agenda. It was more of a wide-ranging, here's the future, go and get 'em.

Mark Brodie:
I don't think many people expected a policy speech. The one policy thing he did discuss was ASU's decision not to give him an honorary degree. A theme he kept coming back to. At one point, he said, they're right. I haven't done enough. Even being president didn't necessarily mean you've done enough to warrant such a thing.

Ted Simons:
The snub and the dustup, he turns it around and makes it a pretty good speech.

Mary K. Reinhart:
It was clever to turn it around and tell the graduates your body of work essentially is never done and today's graduates, we have to -- reinvent themselves two or three times and it's a different world and indeed, just keep on sort of reinventing yourself and continue, you know, until your body's work is done essentially when your body is done.

Mike Sunnucks:
I think that the Notre Dame situation overshadowed the ASU situation. Because of his stance on abortion. He had a good way of diffusing it.

Ted Simons:
Not necessarily a political speech but politics has to be a play. He's been here twice as president.

Mike Sunnucks:
He carried New Mexico, Nevada, Colorado. The only reason he probably didn't carry Arizona was because it was McCain's home state. There's some senate seats coming up and we're going to gain congressional seats and you would have seen the Obama campaign put a lot more into Arizona had it been Romney from the Republican side.

Ted Simons:
Is that the idea you got? He's here because -- first commencement speech as president in Arizona.

Mark Brodie:
We heard the fact that Arizona will be in play in the next couple of election cycles. The one thing I keep thinking about, I'm not a political genius, but Arizona bucked the trend in elections. Both the house and senate legislature, the Republicans gain seats and they all won. The county's share, Arpaio won handily. I'm not sure that because you see people leaving the Republican Party, I don't know how that's going to play. I think probably too soon to say what that's going to mean for Democrats putting Arizona in play.

Mike Sunnucks:
We're a libertarian state and in an age of bigger government with the bailouts and healthcare plans, but personally very popular. You haven't seen the economy come down on him yet. It's still George Bush and I think that Barack has a lot of good will and political capital.

Mary K. Reinhart:
The new west political strategy during the last campaign, were it not for McCain and with the rise of the independent voter and the Hispanic voter, it's a purple state if not a state that can turn blue.

Ted Simons:
Supreme Court is going to have to choose something here relatively soon and among the names, the likelihood, Janet Napolitano. Is this something that could happen?

Mike Sunnucks:
The story that came out of Washington and Napolitano and Granholm, the governor of Michigan, and four or five appeals judges are all on the list. Most of the picks lately for the court has been from judges and not political folks. That's an easier path. You don't get caught up with past votes, past partisanship. They can say I'm a jurist and I'll consider the facts when I see it. That's what you saw with Alito. I think he'll take a sitting judge. Maybe a woman, maybe Hispanic, but Napolitano's name is still out there.

Ted Simons:
Is this the kind of thing -- let's say for argument's sake, Napolitano is the nominee and she goes in front of the confirmation hearings and all of a sudden, those waiting for years to get back at anything to do with the Clarence Thomas hearings finds an easy ready target.

Mark Brodie:
I think that's possible. There's an argument to be made if folks were going to do that, they would have done it during her confirmation hearing to become homeland security secretary. I don't know, I don't remember who necessarily was on that senate judicial panel and how many of them are still in congress or on that committee, necessarily. But I guess in theory it's possible.

Mike Sunnucks:
Joe Biden was on that panel and our inspector who jumped sides. I think a challenge for her, if it were to be her, is her performance as homeland security secretary. She had a little passive surveillance gaffe. And from Obama's perspective, he's got political capital, he's got the economy, and I don't know if he's ready for a big partisan fight over a Supreme Court justice when he can pick someone who is liberal, and I think he's trying to not come across as partisan. And picking someone, whether it's Napolitano, might diminish that a bit.

Mary K. Reinhart:
He's got to find another homeland security chief.

Mark Brodie:
I have a colleague who is convinced at some point, Napolitano will be on the Supreme Court, but not now.

Ted Simons:
And I think that's valid because we keep hearing her name. When there was an opening in the recent past, there was always that murmur out there that she might be considered. A murmur and then some regarding a local lawmaker removed from office.

Mary K. Reinhart:
He's allowed to keep his seat while he appeals. Presumably will appeal. The 4-1 vote by the elections commission this morning to remove Doug Quelland and fine him for essentially not telling them about a $15,000 campaign expenditure and then taking public finance money, the question goes back and forth between the political consultant who had emails and checks and his story didn't hold a lot of water and the commission voted 4-1 to ask him to leave.

Mark Brodie:
Quelland told the Clean Elections Commission, I hired and fired him days later and there was evidence that directly contradicted that. I have not spoken with members of the commission. I would imagine being lied to is not something they enjoyed.

Mike Sunnucks:
He had lost that seat and won it back and that was key to the members' gains so you can see the Democrats go after that.

Ted Simons:
I was going to say who is Doug Quelland and how much impact would it have if he were to be removed.

Mary K. Reinhart:
He is one of the 35 republicans in the house. A Republican would have to be chosen to replace him. We haven't heard a lot from him lately because he's had distraction, a little problem he's had to deal with so he hasn't really been a player this session at all.

Mark Brodie:
In past sessions he's been big on healthcare issues. He was in the legislature previously and lost a couple of years ago when Jackie Thrasher, democrat in that seat, and then he won that seat back lot of November. Big on healthcare issues and Medicare and things like that. There are other issues that he also dealt with but that was one if you talked to him, he was passionate about.

Ted Simons:
All right. Let's get to the '09 budget fix. How much was fixed? 600 some odd dollars here.

Mark Brodie:
$650 million was the shortfall for the fiscal year that ends on June 30th. It was a three-pronged approach that lawmakers took. They're going to delay $100 million payment to universities into the next fiscal year and delaying payments to K-12 school districts and they're using I believe $250 million federal stimulus dollars to close that gap.

Mike Sunnucks:
This comes after the February fix. It shows you how bad the state is in. How bad of a condition. They've made this fix in February. A couple months of the fiscal year and had to come back and do this. And it doesn't bode well.

Mary K. Reinhart:
They knew they'd have to come back and fix it again and in April, we saw estimates for April revenues about $400 million out of whack and going north, the state Medicaid rolls to the tune of $250 million. And so that was something that immediately they had to fix on Tuesday, although no one had heard about it on Monday. Quickly, within 24 hours these bills got talked about and then introduced and on the governor's desk in less than 24 hours.

Mark Brodie:
What legislative Republican leadership was saying there was a payment due today, Friday, to school districts and the state didn't have the cash to cover it? So they needed to pass this to delay the payment so that the state would be able to -- would not be writing checks that would bounce.

Mary K. Reinhart:
On Wednesday, when it was testified and all of this went down, the state was 30 something million in the hole and with this 300 plus million aid payment due Friday we ran the risk of being in debt and violating the constitution. We've been carrying a little bit of debt and borrowing money, but there's a limit to how much we can borrow and Dean Martin was afraid it would push us over the limit.

Mike Sunnucks:
And we might not get through the year without another fix.

Ted Simons:
The most controversial aspect is the K-12 funding taking from school districts money they had accumulated above and beyond this 4% limit. The districts say they need this as far as carrying forward for future years and bond ratings, and lawmakers saying you can't spend it, we're going to take it.

Mark Brodie:
One of the interesting things, I asked a number of lawmakers how confident are you that there's $300 million that they allocated as part of the fix out there? And none of them said oh, yes, there is. Pretty much everybody says, you ask, we don't know how much money is out there and I think a lot of lawmakers were scared. We're going to set this $300 million -- not pay it, but we don't know if it's there or not.

Mary K. Reinhart:
In fact, three Republicans voted against. Precisely because they didn't know what the impact would be on their districts and won't until they close the books on June 30th. Whether there's any money to sweep in the carry forward balance and if it's going to result in property tax increases. This is money that would have been returned to property taxes.

Ted Simons:
I use the word sweep and take away to president Burns and decided both of those words didn't count because this was not their money to spend. Are they right about that?

Mary K. Reinhart:
They are. Anything above 4%, the districts are not allowed to accumulate. They're supposed to return that to local property taxes. Usually keep the rates steady. They say, the law requires they've been doing it, the county treasurer, you know, that's not money that's sitting around in funds. But I think virtually everybody who voted for that plan Wednesday agrees there isn't $300 million. Even if there's a few hundred bucks, whatever it is, we don't know and it's certainly going to be $300 million. About $100 million is for reservation schools. That's money the state can't take.

Mike Sunnucks:
It doesn't bode well for the next budget. There's zero cooperation between the legislature and the school districts. Both playing hardball and there's not a lot of middle ground.

Ted Simons:
Not only zero cooperation, but this plan, this maneuver was being talked about for fiscal year 2010. It's now being used to fix FY '09. The overall fix for '09, how does that impact the next year's budget? There's a university payment that's been rolled over. You have $250 million fewer stimulus dollars you can use in 2010 and at some point these bills will come through. Even Russell Pearce says it wasn't his first choice but the least bad option. He said this is going to make it more difficult for 2010. So making it more difficult is definitely not a good thing.

Mike Sunnucks:
The cupboard is bare in terms of the -- the cupboard is bare. They're running out of options for the next budget.

Mary K. Reinhart:
The stimulus money, I think the Republicans' first choice would be to cover the whole thing with stimulus.

Ted Simons:
The 2010 that came out of the appropriations committee, is this the kind of thing that could look relatively similar once a final vote comes?

Mary K. Reinhart:
I think the house appropriations committee, they agree on the model but just arguing about the bells and whistles. I forget his exact quote. But the structure of it is key and real, but it's a little tinkering, more than tweaking, but they don't have the votes and they've got to make serious changes and even to the extent of tearing it up and starting over again. I'm not sure if everybody is on board with the model of car.

Mike Sunnucks:
It's kind of pretty close to a line in the sand. You can't do it via spending cuts and some of the house Republicans have said in the past, we're just trying to get through the 2010 budget and hope that 2011 is better. She takes a better tact. She thinks 2011 is going to be just as bad and she wants a long-term fix. The ability to go after voter mandated spending.

Ted Simons:
Is there any sign of support for that sales tax, whatever the tax might be we're not specific on that as yet? But $1 billion by way of a tax is that gaining ground or do folks have their minds made up?

Mary K. Reinhart:
Depends on who you talk to. I think there are parties -- people in both parties talking to each other, but I think one of the things, at least the Democrats in the house and senate have suggested to Governor Brewer is have five party negotiations. Bring everybody from all four caucuses and let's deal. That hadn't happened. There have not been real negotiations in that regard. There have been hallway chats but I think that's the extent.

Ted Simons:
Is there a little bit -- I know there's frustration in the past, but seems like people are talking more. Is that frustration still there?

Mark Brodie:
This week, the frustration was about stimulus money and wanting to know how the governor intends to allocate it. Governors have the authority to allocate the federal stimulus money. The governor says, look, we all know that a large chunk of this is going to go to education. So I know it, you know it, I don't know what the problem is, but there was definitely some frustration about that this week.

Mike Sunnucks:
I think in terms of the sales tax, she's struggling to get all of the moderate Republicans on board. Those should be the folks she gets first. And not all of them are on board. It's unclear how cooperative the Democrats are going to be in terms of a Brewer budget plan. And I think her best bet is to do what past governors have done. Take it down to the last second and force some kind of deadline deal.

Ted Simons:
Can this governor do that when there's a moratorium on all bills? The horse-trading you see and don't see but you know exists, is it out there at all? Is there anything behind the scenes when nothing is heard?

Mary K. Reinhart:
It's in the form of the BURB. You are seeing some of that maneuvering going on. In the bills that are basically policy that implement the budget. But both sides now are playing, saying you don't have the stimulus numbers and we can't do a budget. And the governor's office is saying, yes, you can. You know where the money is going to go. Don't blame us.

Mike Sunnucks:
There's some anti-abortion proposals that Napolitano vetoed that you'll likely see moved at some point. That could be used to help bring the conservatives on board.

Ted Simons:
The guns in the cars, the one you can have your gun in the car as long as the car is locked or something.

Mike Sunnucks:
The gun has to be put away or something like that. We have the N.R.A. members and McCain will address those and you might see a few more gun rights bills come out. But, you know, the budget is dominating things right now.

Ted Simons:
And talk about perhaps a special session regarding these vouchers which were shot down but maybe working them into school tax credits.

Mary K. Reinhart:
That just percolated yesterday. Representative Rick -- Yarbrough and Murphy are pushing for a special session. There was talk on Monday, I'm not sure that's going to happen now that it's Friday afternoon. And the issue is the Supreme Court, if I'm getting my courts correct, overturned a small program for disabled and foster -- adopted foster children allowing them to attend religious and private schools with vouchers. The bill essentially would turn that program into a tax credit program and enable, I think, 400 and something students to continue in those schools in the fall. The rush of the week is sort of -- legislation, is that if this 90 days until -- from the day the bill is signed until it becomes law, if we don't hurry and do it, those kids would have to potentially change schools.

Mike Sunnucks:
There's an expectation we'll see a special session for the budget later this year. The way the revenues are coming in, we could see multiple special sessions the way things are going.

Ted Simons:
Last question. I know if I were a lawmaker and I had ideas and plans and goals and I ran on certain things and I had constituents, I would be more than a little frustrated knowing nothing happens until this budget gets done. Are you feeling that from -- hear that from the reaction, like what are we doing down here?

Mark Brodie:
I think in the senate, you're hearing that. The house is doing some bills but the senate isn't doing anything that's not budget related. I'm not sure how many bills we're going to do, specifically, I'm not sure if we're going to do my bill this year, I hear. And you are hearing a little bit of it. But I think I, at least, hear an understanding that the budget situation is so important that they might be -- they're less frustrated with the situation than they might be if the situation weren't so dire.

Mike Sunnucks:
You see the business groups and other groups that go and advocate they're frozen. It's a malaise. There's nothing they can do. But on the budget, I don't think you're seeing big thinking. Whether the people like the governor's plan, she thought outside the box at least, in terms of being a Republican. She called for the sales tax increase. And I don't see a lot of other big ideas out there. Maybe we need a few big ideas.

Ted Simons:
With that big thought, we'll end it right there. Thank you for joining us on "Horizon."
In this segment:
Mary K. Reinhart:The Arizona Guardian;Mark Brodie:KJZZ radio;Mike Sunnucks:The Business Journal;
SPOTLIGHT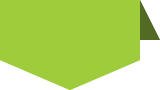 STAY in touch
with
azpbs.
org
!
Subscribe to Arizona PBS Newsletters: