Rebecca Rios, Assistant Leader of the Senate Democrats, and House Democratic Leader David Lujan discuss their goals for the legislative session.
Transcript:
TED SIMONS: JOINING ME NOW TO GIVE THE DEMOCRATIC RESPONSE TO THE GOVERNOR'S STATE-OF-THE-STATE SPEECH IS STATE REPRESENTATIVE DAVID LUJAN AND STATE SENATOR REBECCA RIOS. THANK YOU, BOTH, FOR JOINING US ON "HORIZON." LET'S GET YOUR THOUGHTS ON THE SPEECH.

REBECCA RIOS: IT WAS SURPRISING TO ME. IN THE END OF HER 40-MINUTE SPEECH, I THOUGHT IT WAS MORE OF A CAMPAIGN SPEECH. THERE WAS NO CLEAR DIRECTION, PLAN OR VISION IN TERMS OF HOW WE'RE GOING TO GET OUT OF THIS MASSIVE BUDGET DEFICIT. BASICALLY SHE DUSTED OFF LAST YEAR'S PLAN, DUMPED 40% OF IT AND SAID WE'RE GOING TO CUT SOME MORE AND WE'RE GOING TO RAISE TAXES. HOWEVER, SHE'S SHOWN OVER THE LAST YEAR SHE'S NOT BEEN ABLE TO GET HER TAX REFERRAL THROUGH THE LEGISLATURE. WE SAW NO INDICATION THAT HER PLAN CHANGED ANY. AND QUITE HONESTLY THAT SHE'S GOING TO BE ABLE TO PROVIDE THE LEADERSHIP TO DO IT. SECONDLY, I THINK LAST YEAR WE HEARD THE GOVERNOR GIVE LIP SERVICE TO BIPARTISANSHIP AND WORKING WITH THE DEMOCRATS. THAT WAS CLEARLY ELIMINATED FROM THIS SPEECH. SHE DIDN'T SAY THE "B" WORD ONE TIME. THERE WERE NO OVERTURES TOWARDS WORKING WITH THE DEMOCRATS. I THINK THAT'S VERY CONCERNING. AGAIN, I THINK WHAT WE SAW WAS THE GOVERNOR MOVING FURTHER TO THE RIGHT AND USING THIS AS AN OPPORTUNITY FOR A CAMPAIGN SPEECH AS OPPOSED TO LAYING OUT A PLAN FOR HOW TO GET ARIZONA OUT OF OUR DEFICIT.

TED SIMONS: DAVID? THOUGHTS?

DAVID LUJAN: I WOULD AGREE WITH REBECCA. AT A TIME WHEN ARIZONIANS ARE LOOKING FOR US TO WORK IN A BIPARTISAN FASHION TO GET OUT OF THIS ECONOMIC CRISIS, I THINK THE GOVERNOR'S SPEECH WAS ONE OF THE MOST PARTISAN SPEECHES I'VE SEEN IN A LONG TIME. JUST TO GIVE YOU AN EXAMPLE, SHE REALLY SPENT A GREAT DEAL OF HER SPEECH CRITICIZING ATTORNEY GENERAL TERRY GODDARD. I THOUGHT IT WAS IRONIC THAT HERE IS A GOVERNOR THAT'S PERSONALLY SIGNED MILLIONS OF DOLLARS IN CUTS TO HIS OFFICE AND PUTTING ARIZONIANS' PUBLIC SAFETY IN JEOPARDY AND YET HERE SHE IS CRITICIZING HIM FOR NOT TAKING ON THE FEDERAL HEALTH CARE PLAN. I THINK MOST ARIZONIANS WANT TO SEE AN ATTORNEY GENERAL THAT'S FOCUSING ON VIOLENT CRIME, IDENTITY THEFT, MORTGAGE FRAUD AND YET HERE SHE IS ATTACKING HIM BECAUSE HE'S NOT ADDRESSING AN ISSUE THAT SHOULD BE ADDRESSED IN CONGRESS.

TED SIMONS: REGARDING THE PARTISAN NATURE OF THE SPEECH, THE GOVERNOR'S OFFICE WAS QUICK TO NOTE SHE USED THE WORD "WE" 74 TIMES AND US "19 TIMES." APPARENTLY THEY COUNTED THAT UP. THEY SAID THAT'S US. THAT'S WE. THAT'S BIPARTISANSHIP.

DAVID LUJAN: SHE MADE NO INDICATIONS SHE'S WILLING TO WORK IN A BIPARTISAN FASHION IN TERMS OF COMING TOGETHER ON RESPONSIBLE SOLUTIONS TO GET US OUT OF THIS ECONOMIC CRISIS. HOPEFULLY HER ACTIONS WILL CHANGE AS WE MOVE INTO THE SESSION BECAUSE I, AGAIN, THINK THAT'S WHAT ARIZONIANS ARE LOOKING FOR. THEY'RE LOOKING FOR US TO WORK TOGETHER. INSTEAD WHAT WE'VE SEEN THROUGH THE PAST YEAR IS JUST REPUBLICANS FAILING TIME AND TIME AGAIN TO COME UP WITH ANY ANSWERS AND WE'RE IN REALLY DIRE STRAITS BECAUSE OF IT.

TED SIMONS: THE IDEA OF DEMOCRATS HIDING BEHIND PARTISAN RHETORIC WHICH IS WHAT STANDS BEHIND G.O.P. AND THE GOVERNOR'S OFFICE IN PARTICULAR, HOW DO YOU RESPOND?

REBECCA RIOS: AGAIN, WE CAN ONLY OFFER OUR ASSISTANCE TO HER TO WORK. WHEN I HEARD HER SAY "WE" I HEARD THAT AS A CALL FOR HER REPUBLICANS TO WORK WITH HER. WE'RE CLEARLY LOOKING AT A GOVERNOR THAT'S CLEARLY NOT WILLING TO WORK WITH DEMOCRATS BUT HAS FALLEN OUT OF FAVOR WITH HER OWN PARTY. IN TERMS OF RHETORIC, I THINK WE ARE CONTINUING WITH THE SAME MESSAGE WE'VE BEEN GIVING THE GOVERNOR VERY DIRECTLY, TAKE LEADERSHIP. STAND UP FOR ARIZONA. BRING US ALL TO THE TABLE. UNTIL SHE DOES THAT, THERE'S VERY LITTLE WE CAN DO AS A MINORITY PARTY TO FORCE OURSELVES INTO THAT PROCESS. IT'S UNFORTUNATE, BECAUSE IF WE WERE ABLE TO I THINK WE WOULD HAVE ALREADY DONE THAT.

TED SIMONS: WHAT COULD SHE HAVE SAID THOUGH TO APPEASE ALL SIDES? WITH THE KNOWLEDGE THAT IF YOU GO TOO FAR IN ONE DIRECTION, THE OTHER SIDE GETS AWFULLY ANTSY?

REBECCA RIOS: THE POLITICAL REALITY IS, YES, IF YOU GO TOO FAR TO ONE SIDE, YOU LOSE THE POLAR OPPOSITE SIDE BUT WITH A COMPROMISE, THAT'S WHAT IT'S GOING TO TAKE. THAT'S WHAT WE'VE TOLD HER TIME AND TIME AGAIN. DROP THE FAR LEFT. DROP THE FAR RIGHT. BRING THOSE OF US TO THE TABLE THAT ARE WILLING TO TRULY WORK ON A COMPROMISE AND IT'S GOING TO BE PAINFUL FOR DEMOCRATS. IT'S GOING TO BE PAINFUL FOR REPUBLICANS. BUT YOU GET THAT CORE MIDDLE THAT'S TRULY WILLING TO TACKLE THIS ISSUE AND ADDRESS IT WHICH IS WHAT MOST ARIZONIANS WANT AND HOW MOST ARIZONIANS BELIEVE. SHE'S NOT WILLING TO DO THAT. I THINK IN AN ELECTION YEAR, WE SEE HER EVEN LESS LIKELY TO DO THAT SHE'S GOT TO POSITION HERSELF NOW AS VERY CONSERVATIVE. THAT'S WHAT WE'RE BEGINNING TO SEE.

TED SIMONS: IS THERE A CORE MIDDLE, A. AND, B, IS THAT CORE MIDDLE ENOUGH TO GET ANYTHING DONE?

DAVID LUJAN: I BELIEVE THERE'S A CORE MIDDLE. I THINK WHAT YOU'RE ASKING IS THERE ENOUGH PEOPLE WILLING TO WORK AND FIND COMMON GROUND? CERTAINLY ON THE DEMOCRATIC SIDE. I THINK WE HAVE A CAUCUS THAT'S READY AND WILLING AND READY TO VOTE ON THINGS WE NORMALLY WOULDN'T WANT TO VOTE ON. I THINK PARTICULARLY IN THE HOUSE SIDE I THINK IS WHERE YOU'RE GOING TO SEE SOME REAL CHALLENGES IN GETTING HOUSE REPUBLICANS TO MOVE TOWARDS THE MIDDLE BECAUSE YOU KNOW, WE'VE HEARD A LOT OF -- A LOT OF TALK ABOUT DEMOCRATS HAVEN'T BEEN WILLING TO VOTE FOR THE SALES TAX REFERRAL. WELL, THE REASON WE HAVEN'T VOTED ON IT FIRST OF ALL, WE HAVEN'T BEEN ASKED TO VOTE FOR A STRAIGHT SALES TAX REFERRAL YET AND EVERY REFERRAL WE'VE BEEN ASKED TO VOTE ON HAS COME WITH MILLIONS OF DOLLARS IN CORPORATE TAX GIVEAWAYS ATTACHED TO IT. THOSE HAVE BEEN ATTACHED BECAUSE THEY NEEDED TO PUT THOSE ON TO APPEASE THE FAR RIGHT IN THE HOUSE REPUBLICAN CAUCUS. UNTIL WE CAN GET THEM TO MOVE TO THE MIDDLE, IT'S GOING TO BE VERY DIFFICULT TO FIND COMMON GROUND.

TED SIMONS: THE IDEA OF FINDING COMMON GROUND AND COMPROMISE, WE HAD SPEAKER ADAMS AND PRESIDENT BURNS ON "HORIZON" LAST NIGHT. I TALKED WITH THEM ABOUT THIS AND ASKED THEM THE IDEA OF WORKING WITH DEMOCRATS AS REPUBLICAN LEADERSHIP AND HERE'S WHAT THEY HAD TO SAY.

BOB BURNS: THE DEMOCRATS, I HAVE ASKED THEM AND I SPOKE TO THEIR CAUCUS TODAY AND ASKED THEM TO GO AND DEVELOP A BUDGET PLAN IN CONCEPT. WE DON'T VOTE IN CAUCUS. SO WE DEVELOP A PLAN AND THE REPUBLICAN CAUCUS WILL BE DOING THE SAME THING. WE WILL ESTABLISH A SCHEDULE SO WE CAN PUT DEADLINES IN THERE. ONCE THE CONCEPTUAL PLANS ARE PUT TOGETHER SEPARATELY, WE'LL GO THE APPROPRIATIONS COMMITTEE AND SEE IF WE CAN TAKE PARTS OF ONE AND PARTS OF THE OTHER AND COME UP WITH A CONSENSUS.

KIRK ADAMS: WE HOPE TO ENGAGE THE DEMOCRATS AND DO FRANKLY A BETTER JOB THAN WE DID LAST SESSION OF ENGAGING THEM AND BRINGING FORWARD LEGISLATIVE PROPOSALS. IT'S NOT ENOUGH TO HAVE A FEW BULLET POINTS ON A WEB SITE OR TO HOLD A PRESS CONFERENCE SAYING YOU HAVE A PLAN. WE ACTUALLY NEED TO SEE THOSE BILLS, BECAUSE IT'S ONLY WHEN YOU HAVE IT IN WRITING AND IT'S ONLY WHEN IT'S IN BILL FORM THAT THE REAL DEBATE BEGINS AND THE TRUE VETTING PROCESS STARTS. AND SO WE'RE WILLING TO PROVIDE THEM THE AGENDA TIME THAT THEY NEED, THE FLOOR TIME THAT THEY NEED TO ADVANCE THEIR PROPOSALS.

TED SIMONS: RESPOND TO THAT IF YOU WOULD, PLEASE.

DAVID LUJAN: YEAH, YOU KNOW, IT'S FUNNY BECAUSE IF ANYONE WHO FOLLOWS THE LEGISLATURE KNOWS THAT THE REPUBLICANS NEVER PUT THEIR BILLS INTO BILL FORM UNTIL USUALLY ABOUT AN HOUR BEFORE WE VOTE ON THE BUDGET. AT THE VERY END OF THE SESSION. IT'S USUALLY THE LAST BILL THAT'S INTRODUCED ON THE VERY LAST DAY SO WHEN HE SAYS THE DEMOCRATS ARE -- NEED TO PUT OUR BILLS IN BILL FORM, THAT ACTUALLY CAUSES ME A LOT OF CONCERN, BECAUSE TO ME, I THINK IT'S TRYING TO SET THE STAGE FOR REALLY POLITICAL GAMES THAT THEY'RE REALLY NOT SINCERE IN WANTING TO WORK WITH DEMOCRATS. IF THEY WERE, THERE'S A PROPER WAY FOR US TO DO IT AND THAT'S TO WORK TOGETHER ON A BILL AND PUT THAT BILL TOGETHER ONCE WE KNOW WE'VE REACHED A COMPROMISE. TO ME, WHAT THIS IS INDICATING IS THEY WANT TO PUT SOMETHING OUT JUST TO VOTE IT DOWN. THAT'S NOT WHAT THE PEOPLE OF ARIZONA ARE LOOKING FOR. THEY WANT REAL SOLUTIONS.

TED SIMONS: COULD IT BE ARGUED, THOUGH, THAT IF IT WERE PUT OUT AND WERE VOTED DOWN AND WERE USED FOR POLITICAL PURPOSES THAT THE PEOPLE OF ARIZONA WOULD SEE THAT AND NOT BE TOO -- THEY WOULD SEE SOMEONE TAKING THE HIGH GROUND AND MAYBE GIVING THEM CREDIT AS OPPOSED TO JUST SAYING, WELL, THEY'RE NOT DOING IT SO WE'RE NOT GOING TO DO IT.

REBECCA RIOS: WELL, I THINK THE NAME OF THE GAME HERE AS MUCH AS WE'D LIKE TO TAKE CREDIT FOR THE GREAT IDEAS WE CAN PUT OUT THERE, IT DOESN'T GET US A BUDGET THAT'S PASSED THROUGH THE LEGISLATURE. THE SPEAKER AND THE PRESIDENT ARE TALKING ABOUT WORKING ON PARALLEL TRACKS. WELL, IF THEY'RE PARALLEL, THEY'RE NEVER INTERSECTING SO AT THE END OF THIS PROCESS, IT COULD TAKE TWO WEEKS, FOUR WEEKS, YOU NOW HAVE A REPUBLICAN PLAN AND A DEMOCRAT PLAN. I CAN TELL YOU RIGHT NOW IN THE SENATE, WE CAN GET 12 VOTES FOR A DEMOCRAT PLAN. YOU NEED 16. SO I SEE THIS AS AN EFFORT FOR POLITICAL GAMING QUITE CLEARLY BUT ALSO IT PROLONGS THE INEVITABLE. WE'RE LOOKING AT RUNNING OUT OF MONEY BY FEBRUARY. THERE'S STILL A RELUCTANCE ON THEIR PART TO SIMPLY CUT TO THE CHASE AND BRING DEMOCRATS AND REPUBLICANS TO SIT AT THE SAME TABLE. THIS IS FURTHERING THAT RELUCTANCE. IT'S BASICALLY SAYING TAKE IT TO THE SENATE APPROPRIATIONS COMMITTEE THAT'S BEEN HAND CRAFTED AND ON THAT COMMITTEE ARE THE MOST CONSERVATIVE REPUBLICANS IN ALL OF THE SENATE. EVERY AMENDMENT THAT WE'VE OFFERED HAS BEEN -- WE'VE NEVER GONE AN AMENDMENT THROUGH THAT COMMITTEE. THEY FAIL ON PARTY LINES. WE'RE MORE THAN WILLING TO GO THROUGH THIS EXERCISE BUT QUITE HONESTLY IT WASTES TIME. I'M CONCERNED IT MAY BE AN EXERCISE IN FUTILITY.

DAVID LUJAN: I WANTED TO POINT OUT, TOO, I THINK IT'S IMPORTANT FOR OUR VIEWERS TO KNOW THAT THE DEMOCRATIC CAUCUSES HAVE PUT OUT DETAILED PROPOSALS. WE'VE PUT OUT LINE-BY-LINE SPENDING PROPOSAL THIS HAS LAST YEAR WHICH IS REALLY EXTRAORDINARY FOR A MINORITY PARTY TO DO THAT. IF YOU FOLLOW THE LEGISLATURE, THAT'S NOT HAPPENED IN A LONG TIME. WE'VE GIVEN THEM TWO BUDGET PROPOSALS IN THE LAST YEAR BECAUSE WE WANTED TO PROVIDE RESPONSIBLE SOLUTIONS TO THIS.

TED SIMONS: WHEN THE GOVERNOR SAYS, TELL US CLEARLY HOW YOU'LL SOLVE A $5 BILLION BUDGET PROBLEM OVER THE NEXT 17 MONTHS, THE SUGGESTION BOX IS WIDE OPEN, YOU SAY?

DAVID LUJAN: WE'VE PROVIDED MANY SUGGESTIONS. GOVERNOR, WHY DON'T YOU LISTEN TO SOME OF THOSE. I THINK THAT'S WHAT HAS BEEN SO FRUSTRATING IS THAT LAST YEAR, THE FIRST TIME SHE CALLED ALL FIVE LEADERS TOGETHER IN ONE ROOM WAS AUGUST 21ST. THE BUDGET WAS DUE ON JULY 1ST. THAT WAS THE FIRST TIME SHE BROUGHT ALL FIVE PARTIES TOGETHER AND THAT WAS ONLY FOR A THREE-DAY PERIOD. WHAT WE'RE SAYING IS LET'S NOT WAIT UNTIL AUGUST 21ST THIS YEAR.

TED SIMONS: THE REPUBLICANS -- PLEASE, GO AHEAD.

REBECCA RIOS: YOU THINK, WE CAN SIT HERE AND EVEN THROW OUT A FEW EXAMPLES. THERE'S THE OPPORTUNITY TO SECURITIZE THE LOTTERY AND TOBACCO FUNDS THAT WILL BRING IN $800 MILLION AND A BILLION DOLLARS. THE FIRST THINGS FIRST BOARD HAS OFFERED TO LOAN US $250 MILLION TO HELP US GET OUT OF THIS DEFICIT AT MINIMAL INTEREST RATES. ANOTHER GREAT SUGGESTION IS PERHAPS WE NOT ALLOW $100 MILLION IN PRIVATE SCHOOL TUITION TAX CREDITS TO STRAY FROM OUR GENERAL FUND BUT RATHER TO GO TOWARDS PUBLIC EDUCATION OR SOME OTHER ISSUES. REAL QUICKLY, YOU DO THE MATH THERE AND ADD UP THOSE THREE ITEMS AND WE'RE AT $1.4 BILLION WHICH IS THE DEFICIT FOR FY 10. WHAT DEMOCRATS HAVE BEEN SAYING IS THERE ARE OTHER SOLUTIONS AND OTHER OPTIONS TO THE TASK REPUBLICANS HAVE TAKEN WHICH IS SIMPLY CUT AND SWEEP FUNDS THAT DON'T BELONG US TO. THERE ARE OTHER OPTIONS. WE'VE YET TO BE HEARD ON OUR OPTIONS.

TED SIMONS: SPEAKER ADAMS IN PARTICULAR HAS AN IDEA REGARDING TAX REFORM, THIS BEING A PHASE-IN OF INCOME AND CORPORATE TAXES STARTING IN 2012 REACHING UNTIL 2016 WITH THE IDEA THAT BY THEN THE ECONOMY SHOULD BE A LITTLE BETTER AND SHOULD BE ABLE TO WITHSTAND SOME OF THESE TAX CUTS IN TERMS OF THE GENERAL FUND AND ETC., ETC., UM, YOUR THOUGHTS ON THAT WITH THE IDEA BEING THAT IT'S NOT IMMEDIATE. THE ONE CENT SALES TAX, IT SOUNDS LIKE, THEY'RE READY TO GO WITH THAT PROVIDED THIS STUFF STARTS PHASING IN IN 2012. WHAT DO YOU THINK?

DAVID LUJAN: HE COUCHED IT AS SORT OF HIS JOBS PROGRAM. I WOULD AGREE WITH HIM ON ONE THING WE DO NEED TO MAKE CREATING JOBS FOR ARIZONIANS ONE OF OUR TOP PRIORITIES. THIS IS NOT THE WAY TO GO ABOUT IT. IN A TIME WHEN WE'RE FACING THE WORST ECONOMIC CRISIS IN THE HISTORY OF OUR STATE, THEIR PROPOSALS TO GIVE MILLIONS OF DOLLARS IN CORPORATE TAX GIVEAWAYS. THE WAY WE'RE GOING TO CREATE JOBS IS CREATE A QUALITY EDUCATION SYSTEM THAT WILL PROVIDE THE QUALITY WORK FORCE AND INVEST IN PROGRAMS LIKE SCIENCE FOUNDATION ARIZONA. IF WE IMPLEMENT THESE TAX CUTS, IT'S GOING TO SERIOUSLY JEOPARDIZE OUR ABILITY TO PROPERLY FUND EDUCATION AND OTHER PROGRAMS IN THE FUTURE WHEN WE DO COME OUT OF THIS ECONOMIC DOWNTURN. SO IT'S MORE OF THE SAME BAD FISCAL POLICY THAT THEY HAVE BEEN PUTTING FORTH FOR OVER 40 YEARS.

TED SIMONS: I ASKED SPEAKER ADAMS ABOUT THIS PLAN AGAIN LAST NIGHT ON "HORIZON" WHEN HE AND PRESIDENT BURNS WERE ON THE SHOW AND HE BASICALLY RESPONDED BY SAYING THAT DEMOCRATS ARE OPPOSED TO TAX RELIEF, PERIOD. AGAIN, HERE'S WHAT HE HAD TO SAY.

KIRK ADAMS: WE HAVE DONE EXACTLY WHAT SOME IN DEMOCRATIC LEADERSHIP SUGGESTED WE DO LAST YEAR WHICH IS THEY WERE IN FAVOR OF TAX REDUCTIONS ON COMMERCIAL PROPERTY, FOR EXAMPLE. IF IT WAS DELAYED AND PHASED IN OVER A PERIOD OF TIME. WE'VE DONE THAT EXACTLY. THE TRUTH OF THE MATTER IS THAT THEY'RE OPPOSED TO TAX RELIEF FOR BUSINESSES. DOESN'T MATTER WHEN WE DO IT OR HOW WE PHASE IT IN, THEY'RE OPPOSED TO IT.

TED SIMONS: DEMOCRATS ARE OPPOSED TO TAX RELIEF FOR BUSINESSES, PERIOD. RESPOND.

REBECCA RIOS: NO, THAT'S NOT TRUE. AS DEMOCRATS, WE DO SUPPORT STRATEGIC ECONOMIC DEVELOPMENT. LAST YEAR, MANY DEMOCRATS SIGNED ONTO LEGISLATION THAT CREATED THE SOLAR ENERGY CREDIT TO ENTICE SOLAR ENERGY BUSINESS INTO ARIZONA. WE PROPOSED EXPANDING THAT AND ALSO CONSIDERING DOING THAT FOR OTHER INDUSTRIES, HIGH TECH, THE MEDICAL FIELD, AGAIN, WITH THE REQUIREMENT THAT THOSE BUSINESSES THAT THEY PAY A HIGH MINIMUM WAGE, THAT THEY PROVIDE HEALTH BENEFITS. AS DEMOCRATS, WE HAVE IDEAS, TOO IN TERMS OF ENCOURAGING JOBS TO ARIZONA, BUT WE DON'T BELIEVE THAT YOU GIVE AWAY $800 MILLION IN TAX CUTS IN A YEAR WHERE WE'RE IN THE RED. THOSE ARE TAX CUTS WE LOOK AT WHEN WE START TO RECOVER BECAUSE THEY WILL DO THE $800 MILLION IN TAX CUTS WHICH WILL BE IN PERPETUITY ALONG WITH PERHAPS SENDING A SALES TAX INCREASE REFERRAL THAT MAY NOT PASS AT THE BALLOT AND EVEN IF IT DOES, IT'S TEMPORARY, IT'S THREE YEARS. I DON'T THINK YOU ENACT LONG-TERM TAX CUTS WITHOUT ACKNOWLEDGING WE MAY NOT HAVE REVENUE TO COVER THAT. IT'S NOT TIME.

TED SIMONS: BUT, AGAIN, WHAT THE SPEAKER IS SAYING IS THAT BY 2012, BETWEEN 2012 AND 2016, THINGS SHOULD BE BETTER AND THAT WOULD BE A GOOD TIME TO GO AHEAD AND START WITH SOMETHING LIKE THAT. IS THAT FLAWED, DO YOU THINK?

DAVID LUJAN: WELL, I THINK -- I THINK THE APPROACH TO TAKE IS ONE IN WHAT DEMOCRATS HAVE SAID IS THAT WE NEED TO TAKE A COMPREHENSIVE APPROACH TO OUR TAX SYSTEM. THAT IF WE'RE GOING TO BE CUTTING CORPORATE TAXES WHICH IS ALL THEY'VE PROPOSED, THEY'VE PROPOSED TAX GIVEAWAYS FOR CORPORATIONS AND THE RICH. WE NEED TO MAKE SURE WE HAVE THAT STABLE REVENUE SOURCE TO SUSTAIN THE SERVICES, THE QUALITY EDUCATION, THE INFRASTRUCTURE WE NEED TO PROVIDE QUALITY TO OUR STATE. IF THEY NEED TO CUT SOMETHING, THEY NEED TO SHOW YOU, WHERE ARE WE GOING TO BRING IN THE REVENUE TO MAKE UP FOR THE LACK OF REVENUE THAT WE'RE GOING TO GET AND THAT'S WHAT WE'RE LOOKING FOR.

TED SIMONS: SOME OF THE ASPECTS OF THE GOVERNOR'S SPEECH, ROLLING BACK ACCESS TO 1/3 OF THE POVERTY LEVEL. WHY IS THAT A BAD IDEA?

REBECCA RIOS: I THINK IT'S IMPORTANT TO RECOGNIZE THAT THERE'S ABOUT 16% OF ARIZONA'S POPULATION IS UNACCESSED. BUT IF YOU LOOK AT WHO IS THAT 16% IT'S LARGELY CHILDREN. I KNOW THEY LIKE TO PAINT IT AS THOSE THESE ARE PEOPLE FEEDING AT THE PUBLIC TROUGH. THESE ARE WORKING FAMILIES. MANY OF THESE WORKING FAMILIES THAT HAVE BEEN VICTIM TO THIS RECESSION AND HAVE LOST THEIR JOBS. IF WE CUT ACCESS AND UNDO THE WILL OF THE VOTERS, WE'RE LOOKING AT A REPUBLICAN LEGISLATURE THAT HAS DISMANTLED PUBLIC EDUCATION AND IS GOING TO START WITH THE HEALTH CARE INDUSTRY. THERE'S GOING TO BE THE CUMULATIVE EFFECT THAT BASICALLY YOU'RE PASSING THE COSTS ONTO THE HEALTH AND HOSPITAL INDUSTRY. THOSE OF US THAT ARE LUCKY ENOUGH TO BE INSURED, YOU'LL FLOOD OUR EMERGENCY ROOMS WITH UNINSURED FOLKS. AGAIN, ANOTHER EXAMPLE OF A VERY SHORT-SIDED SOLUTION ON BEHALF OF THE REPUBLICANS. NOT ONLY THAT, WE'D JEOPARDIZE POTENTIALLY MILLIONS IF NOT BILLIONS OF DOLLARS IN FEDERAL AID IN MEDICAID MATCH DOLLARS. A LOT OF THESE SOLUTIONS MAY SOUND GOOD UNTIL YOU -- YOU KNOW, THE DEVIL'S IN THE DETAILS AND THEY'RE SHORT-SIDED SOLUTIONS.

TED SIMONS: SPEAKING OF DETAILS AND DEVILS, SPEAKER ADAMS WAS SAYING THAT VOTERS WHEN THEY WENT AHEAD AND PROTECTED THESE INITIATIVES AND PASSED THINGS LIKE EXPANDING ACCESS, THEY WEREN'T NECESSARILY SAYING LET'S DO THIS AT THE EXPENSE OF SO MANY OTHER THINGS IN STATE GOVERNMENT UP TO AND INCLUDING THE STATE HAVING TO SEND OUT IOU'S. THAT THAT MAY NOT HAVE BEEN THE INTENT OF THE VOTERS. AGAIN, RESPOND TO THAT, PLEASE.

DAVID LUJAN: WELL, I THINK THEY WERE INTENDING FOR US AS A STATE LEGISLATURE AND AS POLICYMAKERS TO CONTINUE TO DO OUR JOB AND FUND THE INFRASTRUCTURE THAT WE NEED AND THAT'S WHERE WE HAVE FAILED. WE AREN'T PROVIDING, YOU KNOW, -- THE REPUBLICANS HAVE HAD SOME OF THE MOST MASSIVE CUTS TO EDUCATION IN THE HISTORY OF OUR STATE THIS PAST YEAR. AND SO WE CAN'T -- I DON'T THINK THAT THAT SHOULD BE THE RATIONALE FOR NOW ASKING VOTERS TO GO AND REVERSE SOMETHING THAT THEY'VE ALREADY APPROVED. IT WAS -- BECAUSE THE LEGISLATURE HAS IMPLEMENTED THESE MASSIVE CUTS. NOW WE SAYING, WELL, THAT'S THE REASON WE SHOULD GO BACK AND TAKE A LOOK IF YOU REALLY WANT THESE PROGRAMS? IT DOESN'T MAKE SENSE.

TED SIMONS: IS THAT HOW YOU SEE IT, AS WELL, AS FAR AS REFORMING THE VOTER PROTECTION ACT?

REBECCA RIOS: I HAVE A CONCERN. THE VOTERS INITIATED PROP 20 FOR YOU FOR HEALTH CARE AND PROP 301 TO GIVE TEACHERS SALARIES AND IMPROVE OUR EDUCATION SYSTEM. WHY? BECAUSE THE LEGISLATURE FAILED TO PRIORITIZE THOSE TWO ISSUES. WE HAVE A LEGISLATURE THAT UNFORTUNATELY REPUBLICAN CONTROLLED FOR THE PAST 40 YEARS HAS TAKEN US DOWN THE WRONG TRACK. IT'S THE PUBLIC OUTCRY THAT CREATED THOSE INITIATIVES IN THE FIRST PLACE TO NOW GO BACK AND SAY YOU REALLY DIDN'T KNOW WHAT YOU MEANT, YOU REALLY DON'T WANT TO FUND THAT I THINK IS INSULTING TO THE VOTERS. AGAIN, YOU NEED TO LOOK AT THE BIG PICTURE. HAD WE NOT SINCE '93 GIVEN AWAY SO MUCH IN TAX CUTS, ESPECIALLY TO CORPORATIONS, I THINK WP CARRIE ESTIMATED WE HAVE ANOTHER $2.58 BILLION IN OUR GENERAL FUND. AT THE END OF THE DAY, YOU'RE LOOKING AT PRIORITIES. CLEARLY EDUCATION AND HEALTH CARE FOR CHILDREN HAS FALLEN TO THE WAY SIDE WHEN IT COMES TO REPUBLICAN PRIORITIES. THEY'RE VERY IMPORTANT VALUES TO DEMOCRATS.

TED SIMONS: WHEN YOU LOOK AT PRIORITIES AND YOU LOOK AT THE SITUATION NOW AS OPPOSED TO THE SITUATION THEN AND REGARDLESS OF WHO WAS AT FAULT AND WHO DID NOT KEEP UP WITH THE FUNDING AND WHO MIGHT HAVE DONE THAT, THIS OR THE OTHER, THE FACT IS WE'RE STARING AT THE ABYSS RIGHT NOW. WHAT I'M HEARING FROM THE OTHER SIDE IS DRASTIC TIMES MEAN DRASTIC ACTIONS. DO WE NEED TO GO THAT FAR? I MEAN, WE'RE GETTING BACK TO THE IDEA OF COMPROMISING, SACRIFICING AND THE WHOLE NINE YARDS.

REBECCA RIOS: WELL, I THINK A MISSING PIECE OF THIS PUZZLE IS THE FACT YOU NEED ADDITIONAL REVENUE AND EVERY YEAR, YOU KNOW, THE STATE OF ARIZONA FOREGOES $10 BILLION IN TAX EXEMPTIONS VIA LOOPHOLES. THERE'S GOT TO BE SOMEWHERE IN THAT $10 BILLION THAT WE CAN BRING SOME OF THAT REVENUE IN. MAYBE IT'S A TAX ON COUNTRY CLUB MEMBERSHIPS OR PEDICURES BUT AGAIN WE'RE LOOKING AT A FAIRNESS ISSUE AND A QUALITY OF LIFE ISSUE SO AGAIN, THE REVENUE PIECE OF THIS ISSUE NEEDS TO BE ADDRESSED AND THE REPUBLICANS AREN'T WILLING TO GO THERE.

TED SIMONS: IS THAT HOW YOU SEE IT AS WELL? AGAIN, THE IDEA THESE ARE TOUGH TIMES AND PERHAPS THINGS WE WOULDN'T HAVE EVEN THOUGHT OF A FEW YEARS AGO WE HAVE TO ADDRESS RIGHT NOW. IS THAT IN PLAY AS FAR AS YOU'RE CONCERNED?

DAVID LUJAN: HERE THEY ARE PROPOSING GOING BACK TO THE VOTERS TO REVERSE THINGS THE VOTERS HAVE ALREADY APPROVED AT A TIME WHEN THEY ARE PROPOSING MILLIONS OF DOLLARS OF CORPORATE TAX GIVEAWAYS AND SO I DON'T THINK IT'S RIGHT TO ASK THE VOTERS TO RECONSIDER FUNDING FOR POLICY PROGRAMS THAT THEY CONSIDERED IMPORTANT WHEN THEY VOTED ON IT AT THE BALLOT JUST BECAUSE THE REPUBLICANS WANT TO FUND MILLIONS OF DOLLARS IN PUBLIC CORPORATE TAX GIVEAWAYS. THAT'S NOT THE KIND OF LEADERSHIP THE PEOPLE OF ARIZONA ARE LOOKING FOR.

TED SIMONS: IN THE STATE-OF-THE-STATE SPEECH, FINAL FEW MINUTES HERE, GOVERNOR IS SAYING SET ASIDE POLITICS, DO WHAT IS RIGHT FOR THE STATE. SHE'S MADE THE HARD CHOICES, SHE SAYS, AND WITH TOUGH CONSEQUENCES AND SHE WANTS TO SEE DEMOCRATS AND OTHERS, I GUESS, BUT I THINK SHE WAS SPEAKING MOSTLY TO DEMOCRATS THERE TO DO THE SAME. HOW DID YOU TAKE THAT STATEMENT? THOSE KINDS OF THOUGHTS WHICH WERE PERMEATED THROUGHOUT THE SPEECH?

DAVID LUJAN: WELL, I DON'T THINK SHE'S PAYING ATTENTION IF SHE REALLY BELIEVES THAT BECAUSE SHE'S NOT INVITED DEMOCRATS INTO THE PROCESS ONCE. AGAIN AS I SAID, IT WAS AUGUST 21ST LAST YEAR THE FIRST TIME SHE BROUGHT DEMOCRATS TO THE TABLE ALMOST TWO MONTHS AFTER SHE NEEDED TO HAVE A BUDGET PASSED. EVEN WHEN THAT HAPPENED, WE DIDN'T ENGAGE IN REAL NEGOTIATIONS. IT WAS, HERE, VOTE ON A REPUBLICAN BUDGET THAT'S GOT MILLIONS OF DOLLARS OF CORPORATE TAX GIVEAWAYS ATTACHED TO IT. SO SHE NEEDS TO HELP AND REACH OUT TO US AND INCLUDE US IN THE PROCESS, BECAUSE SHE'S THE GOVERNOR AND SHE'S THE ONE WHO COULD DO THAT.

TED SIMONS: AGREE?

REBECCA RIOS: I AGREE. WE SAW OUR LAST GOVERNOR ABLE TO DO THAT AND IT WAS A REPUBLICAN-CONTROLLED SENATE AND HOUSE. SHE WAS OF THE OTHER PARTY AND SHE WAS ABLE TO BRING THOSE PEOPLE TOGETHER AND COME OUT WITH A COMPROMISE. IT TOOK LITERALLY HUNDREDS OF HOURS OF WORK. I MEAN, WE SAT AROUND A TABLE AND WENT LINE BY LINE BY LINE OVER A BUDGET. THAT'S WHAT THIS GOVERNOR NEEDS TO DO. SHE'S COMPLETELY AVOIDED DOING IT. UNTIL SHE DOES IT, MY CONCERN IS WE'RE NOT GOING TO GET OUT OF THIS MESS.

TED SIMONS: YES OR NO, VERY QUICKLY, OPTIMISTIC?

REBECCA RIOS: CAUTIOUSLY OPTIMISTIC.

TED SIMONS: YES OR NO?

DAVID LUJAN: OPTIMISTIC ABOUT THE CARDINALS?

TED SIMONS: HA-HA. NO. NO. NO. NO. THE BUDGET AND THE LEGISLATIVE SESSION. REAL QUICKLY.

DAVID LUJAN: NOT REALLY, NO.

TED SIMONS: OK, ALL RIGHT, WE'LL STOP IT RIGHT THERE.
In this segment:
Rebecca Rios:Assistant Leader of the Senate;David Lujan:House Democratic Leader;
SPOTLIGHT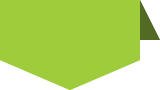 STAY in touch
with
azpbs.
org
!
Subscribe to Arizona PBS Newsletters: