Local reporters review the week's top stories.
Transcript:
Ted Simons:
Good evening and welcome to "Horizon." I'm Ted Simons. Joining me tonight are Mary Jo Pitzl of "The Arizona Republic," Mike Sunnucks of "The Business Journal," and Jim Small of "The Arizona Capitol Times." There is talk of another special session at the legislature, Mary Jo. This obviously, sales tax again?

Mary Jo Pitzl:
Yes, once again, who knows if this will happen but the plan is for the governor to call a special session on Monday to start a three-day special session to once again, try to get that sales tax referral on the ballot. If they want a May 18th election for voters to decide, they've got to have this tied up with a bow by February 16th.

Ted Simons:
Is there anything to suggest that this special session will produce something that the previous special sessions did not?

Mary Jo Pitzl:
Well, yeah, we're farther down the road. There are fewer and fewer options for balancing the budget. It's $1.4 billion out of balance and there are all of those daunting numbers. I must say that hasn't stopped the legislature in the past or compel them to action. And late yesterday we were hearing although some Democrats in the house were on board with this, they have now fallen off. And it's believed you're going to need bipartisan support in both the house and senate. I think they've got it in the senate.

Mike Sunnucks:
It's tenuous whether it will pass from the voters. People are pretty strained right now and consumers pay a little bit more and they to do it in and not November, doesn't give them much time to fight it. They can say, look, here's the budget cuts we're working on and they're going to be worse if they won't pass this and you're seeing it at the city level. And Phoenix and Tempe, juxtapositioning the tax increases against major cuts so they're going to try and parlay that into passage before the fall.

Ted Simons:
Is this going to be something, Jim that will be linked in any way, shape or form with tax cuts or revamping, trying to refer a revamping of the voter protection act?

Jim Small:
There's talk that that may be included in special session. Certainly it's a critical option needed in both of governor's budget plan and what the Republicans are considering doing. The Democrats obviously are quite opposed to that. They don't want any kind of referendum on whether ballot measures should be protected forever. It will be interesting see what comes of this. Like Mary Jo said, we're farther down the road and there are future options.

Ted Simons:
Is there any indication -- I know you -- a meeting that seemed like beyond future I'll. Is there any indication that people are willing to do X, Y, to get to Z?

Mary Jo Pitzl:
No. I don't see a lot of external things. The house appropriations committee hearing on Wednesday was just a great show of partisan bickering and the Democrats and Republicans went back and forth. Show me your plan, you show me yours. Back and forth and went nowhere except with the proposition that next Wednesday they'll get down to work on it. Other items they're talking about, the theme would be to find more revenue and help the state balance its current year's deficit, not to mention next year. There's talk about creating a new state lottery so it starts when the current one expires, I think in July of 2012 and then the state can borrow against it. Much like the tobacco tax settlement. And those two, you wouldn't have to take the lottery to the ballot, according to senate Bob Burns.

Mike Sunnucks:
That was something that Napolitano pitched and the Republicans sneered at it but sneered at the gimmicks that Napolitano used to pitch and now we've adopted a lot of those. It's an election year and most of the legislatures are in kind of districts decided by primary voters and there's not a lot of push for them to go to the middle. Because they're catering to the meat eaters on each side.

Jim Small:
I watched the same appropriations committee that Mary Jo was talking about earlier this week. While -- behind the scenes there's partisan working that's happening. There's a budget proposal being floated around that's been put together by a group ranging seven, eight people, all the way up to 20, who have had a hand in this. And it takes pieces from the governor budget and pieces from what the Republicans want and what the Democrats proposed in the past and starting to get aired out. I think it was submit stood house speaker Kirk Adams just a little while ago and that's happening and if that can gain traction, it may not be something that goes out as its own bills and package, but if it can gain traction and people see that these ideas will garner some level of support, that may help draw the two sides together.

Mike Sunnucks:
The cities are getting worried. Mary Jo talked about them looking for revenue and the cities are saying don't go after shared -- state shared revenue and they're worried that might bubble up again.

Mary Jo Pitzl:
And actually, the cities, Phoenix came out and said, look, we may have to lay off up to 500 police and firefighters and close libraries and senior centers. And you can, as a defensive move. Can you take more blood out of the turnip?

Ted Simons:
Is the budget something that everyone can say, I'm not for it, but these guys are doing it? It sounds stealth, but it could be something --

Mary Jo Pitzl:
Where they're going to get the support, where all of the election -- the decisions are made. It remains to be seen but the more time pressures there are, it would seem that would create more I am put us for middle ground.

Ted Simons:
Jim, we had a tax cut bill. This is speaker Adams' pet project. How likely this could get through the senate.

Jim Small:
The bill includes income tax for both individuals and corporations and also creates a number of economic development tools that the state has right now in limited capacity or doesn't have at all. Things like cash incentives for businesses that come and create highway jobs. A fund you could use to pay for infrastructure costs if you're going to get a big manufacturer in and they need roads or rail lines, that you could pay for those to attract businesses here. I think the ultimate goal is -- even if it's not linked -- you know, in name to what happens in the special session, I think the fact that tax cuts are moving so quickly, by design, they want to get these through the house before the special session, that way they can come back to the members, speaker Adams and John McComish can say, vote for the sales tax, we're going to support it. You've voted for tax cut, they're not linked. Not in the same bill. But you've helped this thing out. I think in a way it's going to be used to massage votes.

Mike Sunnucks:
Democrats are making hay out of this. You want to raise taxes on regular folks? Cut all of these programs, a lot for the poor. Kids care and AHCCCS and cut taxes for a laundry list of business interests. All of these have been pushed by real estate and economics folks and Democrats can score points on that. You're hurting the middle class folks, working families and helping all of the special interests. The Republicans say you're trying to create jobs.

Jim Small:
I thought the argument that the Democrats are putting out there -- the corporate bailout, adopting the terminology from the D.C. discussion over Wall Street and everything like that. But at the end of the day, it's the old school class warfare wrapped up in the new terminology we're hearing from D.C.

Ted Simons:
Is there any way that Democrats will go to a sales tax increase if this is anywhere close it a table?

Mary Jo Pitzl:
That's hard to say. They've said repeatedly that they don't wanted sales tax increase to pay for tax cuts, but I think -- what I'm hearing, if the pot is sweetened and there are ways to guarantee that the money raised will protect education and healthcare and public safety, they could do that. Governor Brewer initially was promising to do that, but those bets are off now. Things are too far down the road. They need the revenue that the sales tax would generate to make the budget balance.

Mike Sunnucks:
I think that's one of the governor's major failings on the staff. She's never come out and said this is what it's going to protect. Here's 10 things it's going to protect and worth it for the three years it's going to be in effect. She's never done that and that's diminished her capabilities.

Ted Simons:
The -- Jim, it's a laundry list, a check -- whatever metaphor you want to use. A lot of things on the table, on that particular table. Talk to us about it.

Jim Small:
It's got everything. Even tossed out or thrown up against the wall is on this list. Includes things that certainly would have never been considered a year ago. Certainly not considered seriously, but we're looking at everything from tax cuts to major program reductions, whole sale elimination of some programs. You know a gasoline tax. Attaches on selling vehicles from person to person. Raising the property tax for the average homeowner, order of $225 a year. So there's a lot of things in this list and we'll see what comes of it. The one thing they did, last year they put up the chairman options and they got tagged as Republican. But they also -- the amount of options they put out there barely covered the size of the -- the deficits they were talking about. One deficit was 1.2 and they put it at 1.25. And the other was $2.5 billion. So everyone looked at it and said these aren't options. This one goes well above what the size of the current deficit is and I think that was intentional and designed to really drive home the point these are just options and not a plan.

Mike Sunnucks:
It shows the lack of courage. It's staff. So they throw something at the wall and everybody says I don't want a 10-cent gasoline increase, it's not associated with any party or lawmakers. It's one of the problems. No one's stepped forward.

Ted Simons:
What do you make of this, Mary Jo?

Mary Jo Pitzl:
I think it's a starting point. I disagree it shows a lack of courage. It gives options. Last year, there wasn't much wiggle room.

Mike Sunnucks:
They're supposed to work for us. We elect them. They work for the people of Arizona and maybe one can come forward and say, "This is what I believe." I think the shortfall is great; we need to decide we're going to raise taxes or cut things. When they don't step forward, it hurts the process.

Mary Jo Pitzl:
This is the worksheets, or one of many that they're going to work off of. They're just beginning; the question is who will -- which choices where they make. At some point, some decisions have to be made.

Ted Simons:
Some of these options include cuts to K-12. Universities by $164 million. A billion in bonds. We've got gas tax hike. Car registration increases. Electricity generation.

Mary Jo Pitzl:
That's a democrat idea. They're pulling in idea that's everybody's put out there.

Ted Simons:
And more -- do -- will the state own anything by the time this is all done. [Laughter]

Mary Jo Pitzl:
I think the state will own the original state capitol because I understand from a former budget director there's some agreement in the deed they cannot sell that original limestone building.

Ted Simons:
Well, we got it. Quickly, Jim, I know you wrote about the fact that the Department of Revenue, some cuts have shown up to have been more than just job cuts. They cost the state as well.

Jim Small:
Sure, these were cuts made primarily a year ago when they addressed the 2009 budget. They cut a lot from DOR. Laid offer 300 people. About 215 of them, 210 were people who were tax collectors and auditors and went after folks who dodged paying their taxes, whether intentionally or accidentally and by having to lay off those people, that -- there's a pool of money out there that is uncollected and if you cut back on the people collecting that money, you're obviously going to get less of that money and using figures from DOR, they said they didn't have an exact figure. But they estimated every collector brings in about $800,000 a year and auditor, $400,000 a year and you add that up and that's well over $100 million.

Mike Sunnucks:
Financial institutions and the attorney general's office. Research poor, they don't have a lot of resources to go after white collar crimes.

Ted Simons:
What kind of reaction does this get? When those pushing for the cuts now see the results?

Mary Jo Pitzl:
Inside or outside of the capitol?

Ted Simons:
Both.

Mary Jo Pitzl:
I think inside, we've seen it in the governor's proposal. Proposing to put money back into the department of revenue, and the Democrats have talked about that since last year and the people roll their eyes on the outside and why would you cut off the hand that feeds you.

Mike Sunnucks:
Tax collection is a dirty world.

Ted Simons:
There's the idea of the economic downturn is to blame. Not the fact that there's fewer auditors. Just people not paying as much. That was used as an answer. Sanctuaries cities and immigration is back on the front burner.

Jim Small:
It's certainly on the stove. Obviously, the budget, it's been interesting so see the immigration issue melted away the past couple years as the budget has taken center stage. But a couple of legislative panels gave approval to bills that would deal with the sanctuary city problem. Law enforcements that have policies in place that say you can't enforce immigration -- I am legal immigration crimes. The idea is to make sure that nothing like that can happen. Senator Russell Pearce, who's been one of the main people going after illegal immigrants through the statutes, has said he's got and plan, any government worker they need to verify their status. Competing bill that went through a house committee this week says we're going to give police officers discretion. We're going to say, cities can't make policies preventing it, but we're going to let the officers on the street say it's not the best use of my time. I'm going to let it go.

Ted Simons:
Your thought, Mary Jo, everyone's, regarding the house bill, which is now as rigid as the senate bill. Which one would be more likely to get through?

Jim Small:
I think that they're both going to have their backers. The house bill went through in a similar form. Actually vetoed by Governor Napolitano. She said it didn't provide funding. The folks who aren't as hard line on immigration and don't want to see mandatory checks on people I think may start to push the house bill.

Mike Sunnucks:
I think the tougher bill will pass because it's an election year and a lot of Republican lawmakers need to need -- they tend to get the votes. There's a bill to expand the 287G. And have the cities use those. I think it will pass because it's a primary voter issue.

Ted Simons:
What do you think, Mary Jo?

Mary Jo Pitzl:
The sanctuary bill that came out of the house did pass the house last year and never got through the senate because of the logjam of bills at the last minute and there will be hard work to push that one. I don't know if there will be down the road, an effort to find middle ground between those two bills.

Ted Simons:
Just the makeup of the legislature in general, everyone and their brother seems to be running for congressional district three now. How is that impacting the state of nature down there?

Mary Jo Pitzl:
Right now, the senate, which is 30 members, is down to 28. They might be doing a special session next week on the budget and they've got two fewer votes on the Republican side. Although with the absence of senator Gorman, she was not going to support the sales tax referral anyway. You're shorthanded and until you know who is going to be appointed to the board of supervisors, it's interesting --

Mike Sunnucks:
The cities are going to push the board and the county are going to be scared. If we don't get someone who will support a sales tax, we're going to see a lot of cuts. You can see them maneuver that.

Ted Simons:
Will it be radically different when this dust clears?

Jim Small:
I think Senator Pamela Gorman leaving; she was one of the major roadblocks on a lot of this budget stuff. You could see a lot of difference. Sam crump, a representative from the same district, running for congress. Said he's going to resign on Monday. Who is going to put into that seat? There's a lot of names tossed around as potential candidates and comes down to who the board ends up selecting.

Mike Sunnucks:
If they can convince Carolyn Allen to run --

Ted Simons:
Let's get to what looks like an interesting senate race at least on the Republican side between pockily J.D. Hayworth and Senator John McCain. Apparently said he was going to run.

Mike Sunnucks:
J.D.'s in. He may not have filed, but he's making the rounds. He did some robocalls questioning McCain's vote for the bailout. And he's in and he's going to try and tap into this anti-government kind of anti-incumbent mood in the country. It will be interesting. McCain's taking this seriously. He's been on local media a ton.

Ted Simons:
The GOP meeting, what was the reaction like to J.D. Hayworth and John McCain.

Jim Small:
I think that John McCain was there at all shows you how seriously he's taking this campaign. There is a standing ovation, loud cheers and definitely there were some boos that you could hear and jeers. And at a couple of points during his speech and later on in the day, there were chants from Hayworth supporters and shouted down by people running the show.

Ted Simons:
Is there any indication of Democrats watching all of this and saying if a J.D. Hayworth were to pull off this particular miracle, maybe we want to play all of a sudden?

Mary Jo Pitzl:
I think it's testament to that, that this might be an opportunity. The mayor hasn't made a decision and the Democrats have a candidate in the race who has raised a sum of money.

Ted Simons:
You mentioned polling -- you mentioned polling. I'm mentioning polling to you. The idea that senator McCain's numbers are as low as they've been in memory. Certainly post-Keating five. Sheriff Joe Arpaio's numbers low. What's going on out there?

Mike Sunnucks:
I think the Arpaio thing is specific to Joe. The grand jury going on and the circus with the county board of supervisors and he was done. And McCain's is at 40%. And Obama was too. I think there are a lot of folks sick of who is in office. Regardless of party right now. And J.D. is hoping to tap into that.

Ted Simons:
And looks like independents were souring on Arpaio. But they had strong numbers with Republicans.

Mike Sunnucks:
McCain was in the 50s and Joe higher. J.D. has a challenge. He's an immigration guy and that's not the issue that it was. The economy is the issue. And J.D. has burned bridges in the party over the past few years. He's trying to galvanize conservative support in the state and elsewhere. Conservatives throughout the country are looking at knocking off Harry Reid and Arlen Specter. Are they going to go after John McCain nationally?

Ted Simons:
And one more poll shows Terry Goddard losing ground. Is it that he's not been visible?

Mary Jo Pitzl:
That's part of it. Whereas, Brewer and Martin have been out there, much more -- and just the name. Dean Martin. You ask an average Arizonan, they like that name. And Goddard, even though he filed paperwork for governor, has kept a low profile. Hasn't laid out a position on anything.

Mike Sunnucks:
That's the challenge for the attorney general. He's pretty low profile. Nobody likes the bank, even the most conservative Republican. They don't go after a lot of folks because they don't have the strength of New York or California to go after banks or mortgage lenders. But Terry doesn't do that and doesn't play the P.R. game like Martin or our sheriff does.

Ted Simons:
We'll stop it right there. Thanks for joining us.
In this segment:
Mary Jo Pitzl:The Arizona Republic;Mike Sunnucks:The Business Journal;Jim Small:The Arizona Capitol Times;
SPOTLIGHT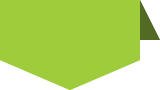 STAY in touch
with
azpbs.
org
!
Subscribe to Arizona PBS Newsletters: