Local reporters discuss the week's top stories
Transcript:
Ted Simons:
Good evening and welcome to "Horizon." I'm Ted Simons. Joining me tonight are Sarah Fenske of "The Phoenix New Times," Howard Fischer of Capitol Media Services, and Dennis Welch of "The Arizona Guardian."

Protests are scheduled for the valley tomorrow. But let's first talk legal matters. The Department of Justice meeting with the attorney general today.

Howard Fischer:
The Obama administration, the president himself, told Eric Holder, the attorney general, I want you to look at Arizona's law and decide is it constitutional? Does it infringe on the exclusive rights of the federal government to regulate immigration. Will it lead to racial profiling? Well, the DOJ lawyers were in town they talked to Goddard and the governor's office and wanted input, say, why do you think this law is legal? Now, Terry's defense of this law to this point has been tepid. During the debate, he said it was troubling and could lead to civil rights violations and said we'll defend it. By today. All of a sudden, he's decided I'll do a vigorous defense. It's constitutional. We'll not be racial profiling. One might suggest he's realized which way the wind is blowing.

Dennis Welch:
He's running for governor and a lot of this is going to taint what he does. This has been a popular jobs as a lot of polls have shown that the people like this bill and this law. Everybody may not know exactly what it does yet but know they want something done with illegal immigration and Terry will play to that. Just like today, this is about taking action, looking like you're standing up to do something again. Democrats have been beaten up in the past for being soft on the border, being accused of being part of the open borders crowd.

Ted Simons:
He says on a variety of levels, that he'll vigorously defend it but says it must pass the constitutional muster and there are at least five other suits out there. Nothing that the department of justice does is going to help matters.
Howard Fischer:
It's true, there are five other lawsuits and they've examined in great detail, every angle of this. There's a difference, however, between facing even the ACLU in court and the U.S. Department of Justice. And he admitted that because he said if the Department of Justice gets involved, we're going to have to divert resources. He's afraid, you don't want to face the entire might of the department of justice in defending Arizona's law that you didn't like in the first place.

Ted Simons:
Is it there a sign of life for the Goddard campaign? Because everyone is waiting for something to happen, is he starting to get things in gear?

Sarah Fenske:
I don't think so. I think it looks like me-too-ism. Everybody knows he's not a vigorous opponent of this law and now he says he's going to defend it? I don't know that this will win him points with anyone. The people who are so worked up over immigration are already going to vote for one the Republicans. I know overall, it's not popular to say this law is a bad law in Arizona and obviously, he wants to jump on that.

Howard Fischer:
And maybe he figures where else are the hispanics going to go. I've got them, so might as well try to pick up folks in the middle, that look like I'm pursuing a defense of the law. It's hard. One of the legal obligations under the constitution is to defend state statutes so he's doing it and putting his best happy face on.

Dennis Welch:
I would suggest though too, that it may not be to pick up votes as to not lose some, there are a lot of independent voters in this state. It could isolate himself from that criticism, hey, Terry, what have you done for Senate Bill 1070? You don't like this. Now he can say, I'm on record saying I am going to vigorously defend the law.

Ted Simons:
And not only that, he's threatened that he could come back against the feds if they don't see things his way or go too far in one direction. At least he's throwing it out there.

Sarah Fenske:
He's throwing it out there. I don't see that going anywere.

Ted Simons:
No, no, but he's going to make it -- Ok. Let's talk about what's happening tomorrow. We've got protests and demonstrations all over town.

Sarah Fenske:
Tea partyers coming to town lead egg buy-COTT, saying they are going to spend their tax dollars here to counterbalance everyone who isn't. And meanwhile we have tens of thousands of people or maybe 10 thousand people who are going to be protesting. So I think it's going to be a dramatic day in term terms of footage.

Ted Simons:
We've got a march up and down . And later that evening, Tempe, diablo, the buy-COTT crowd. Do they know the suns are playing tomorrow night. They're going to be in the heat and the Suns are playing.


Dennis Welch:
I'm getting wore out and tired of seeing the protests over Senate Bill 1070 and I don't think right now there's a good discourse. Seems to be a lot of hype on both sides. And people are talking about the facts.

Howard Fischer:
Here's the deal, and I hate to go back to the silent majority or that stuff, but the governor announced she was going to form a defense fund to defend SB 1070. And I want you to know how many calls I got from people who want to know the address so they can defend it. There's a pent-up frustration, of people who are angry, that Los Angeles has said we're going to boycott Arizona, certain companies. So you might get 10,000 people out at Tempe diablo stadium saying we support Arizona, we support the rule of law.

Ted Simons:
Stand up with Arizona -- it's at 6:00 at Tempe, diablo stadium. Out of state tea partyers pushing this thing. Arizona is America's -- Alamo?

Howard Fischer:
I love that somewhere lost in that, you notice we did lose the battle of Alamo and if you understand Texas history, the Alamo was in Mexico. A bunch of Americans went and settled there and declared it to be their own country. I love this parallel. Who exactly are the illegal immigrants there? It's an interesting parallel. It's interesting you have out-of-staters leading this. I think they believe they can marshal the support of the rest of the tea partiers. There's much more attention outside of Arizona than inside. Take a look at the protests. I don't know if we'll get more than 10,000 people at the march. We're getting protests from New York and L.A. and Sacramento and places like that. And even on the pro side, people in Arizona, feel ok about it, but again, it's people outside of the state, like the tea partyers getting worked up.

Ted Simons:
I was going it ask, the anti-1070 march, suggesting that up to 50,000 people could be marching. Is that realistic? Are you hearing that could be possible?

Sarah Fenske:
I find that really hard to believe. You know, any time I hear a number like 50,000 are there that many tea partyers who feel like spending late May in Phoenix.

Howard Fischer:
I don't know that they've got the opposition. Remember, four years ago, when you put over 100,000 people on the street in opposition to the federal law, part of a national movement. You can marshal that many people in certain things. But I haven't seen it. Even when Al Sharpton was in town, I think it's going to be real hard. Whether the Hispanic community is feeling cowed? Sheriff Joe put out a notice saying if folks are coming in and think there's going to be civil disobedience, we'll be there. That scares people.

Ted Simons: You've got both sides, we know the boycott is affecting some convention and tourism business, do you know how much and what kind of effect the buy-COTT is having?

Dennis Welch:
Anecdotal evidence as far as the boycotts, I don't know about the buy-COTTs, but you talk to people downtown and hotel owners and people booking conventions, it does have a affect and the long-term effects, how do you put a price on that. People talked about the MLK stuff for almost 20 years, how long does that hurt Arizona's image going forward.

Ted Simons:
Sarah, are you hearing from people at all, people in the tourism business, that this is hurting.

Sarah Fenske:
There was a convention scheduled for the minority contractor as they have canceled and I think the taint of controversy almost hurts more than the thing itself. Why would you want to pick a fight or cause a bad headline by saying we've chosen to go to Phoenix. They're going to quietly go somewhere else.

Howard Fischer:
The other side of the question, does the buy-COTT work? That's harder to show that somebody from Syracuse is going to go to Phoenix in the summer, but leaving that aside, I don't know you'll find some anecdotal evidence of that. Will a convention actually come here because of the fact they're supporting 1070? There may be some groups. Maybe an NRA or something like that. Definitely not enough to I don't have set the number of businesses.

Sarah Fenske:
It's golden --

Howard Fischer:
Didn't you listen to them? It had nothing to do with them.

Sarah Fenske:
They didn't want the controversy and people can say they're with us, but when push comes to shove are they going to potentially hurt themselves by standing by. I don't see it.

Ted Simons:
1200 National Guard troops heading to the border via President Obama. Do we know where these troops are going to be.

Dennis Welch:
I read a story before I came over here, maybe hardly any will come to Arizona, we really don't know. As we were talking in the green room, they're only going to be down there to provide support for the guard troops.

Howard Fischer:
That's not necessarily a bad thing.
Operation jumpstart from a couple years act ago, 6,000 in -- along the border, but there's a belief among people like representative Giffords that because the Califronia's borders and Texas border's been hardened this is a place where the lion's share should go.

Ted Simons:
But 1200, McCain says give me 6,000 at least.

Dennis Welch:
Obama would have send 6,000, McCain would have said give me 10,000. How many more troops do you have to send there? Border violence has been going down the past 10 years, why are we doing this. I can't help but smell politics.

Howard Fischer:
Now who is being cynical? [Laughter] The fact is having guard down there in a supporting role will help somewhat. How many? I don't know. Now, McCain managed to get the good for 6,000 on to an armed services bill and it will be interesting to see how far that goes. And there's an interesting side argument. You have congress directing the commander and chief where to put troops and if McCain had been president and somebody sent a bill -- you'll send X number of troops here -- he would veto it. Now he wants to direct what the president should do.

Ted Simons:
Sarah, everyone and his brother are taking credit for the additional troops down at the border. I'm about ready to take credit myself if it's going to help the show. What prompted this? Is Russell Pearce the person?

Sarah Fenske:
I think this is entirely 1070, that's Russell Pearce. You can't argue with that. They really made this part of the national discussion. Crime is -- has fallen in Arizona and on the border and yet we're in this tizzy and that's 1070.

Howard Fishcer:
Obama needed to give something to that side because he's preparing to move quickly the other way. Whether it's intervening in 1070 to sue, or maybe a DOJ indictment against Arpaio. But felt the need to defend that flag, this may be the precursor to the attack.
Ted Simons:
Bottom line, to your point. Before 1070, the national debate politically in the state and across the country was about jobs and economy. 1070 drops and all of a sudden, people forgotten, you can't get a job or you're losing your job and we're struggling to get out of this economy because we're fixated on the immigration debate. I think 1070 has a lot to do with what is driving that.

Ted Simons:
That may have been who is behind it. Who gets the political bonus from this?

Howard Fischer:
I think Jan Brewer, certainly. This is a woman who went on national TV and signed the bill. Who has been -- you know, unavoidable for comment, at least as far as the national media goes, to talk about there will not be racial profiling and we need to get the federal government attention. And she has. All of this talk, nobody is paying attention to Arizona, between Russell Pearce and Jan Brewer, they got the president's attention.

Ted Simons:
The president mentioned Gabrielle Giffords by name. Helps?

Dennis Welch:
I think it's a lot of politics going into this and this is to give them political cover. She's running a tough race against most likely Jonathan Paton, who is a strong candidate and this immigration issue is driving everything.

Howard Fischer:
You've got a border district and she's a nice lady but has waffled all over the place. She claims I've been a thorn in the side of the administration. Well, not exactly. If you want somebody who has actually been proposing things like this and supporting the guard on the border, you have to look to Paton.



Ted Simons:
And Terry Goddard, trying to get attention by vigorously defending and then we've got the troops on "Horizon" that night. He said I'll take credit. Didn't seem shy. Does it help him?

Sarah Fenske:
I don't know, maybe a bit. Like you said, maybe neutralizes the people who said we'd like to vote for Goddard but can't because he hasn't done anything about it.

Dennis Welch:
Ask Howie; he tries to get something out of Mr. Goddard every day. And he's been cautious, not saying anything about this. I don't think you can ignore this issue much longer so he has to come out and start saying stuff about it.

Ted Simons:
Let's move on to the fact that the race is set, candidates all lined up. At the starting gate. General thought, let's start with the governor's race. Howie, what is developing? It sounds for the Republican side, it's the governor's to lose.

Howard Fischer:
It is, and we talked about the 1070 bump over and over on the show. You've got everything dividing the anti-Jan vote. The best thing that happened to Jan was you've got Buz Mills who spent $1.8 million, which means she gets have a money. Dean Martin is out there he gets money, John Munger is trying to raise some private money. Each of them attacking the governor and you have Matt Jetty who can probably pull off a few points either way. It's Jan's to lose. The best thing for her is a crowded primary.

Dennis Welch:
Dean Martin, whether he gets the money is still up in the air because he still hasn't qualified for matching funds. This is not just the GOP primary but I think the whole race is for hers to lose at this point right now, because of the 1070 bump and everything she's done since then.


Ted Simons:
And insn't that interesting? Because just a few months ago, the conventional wisdom, it was Terry Goddard's to lose.

Dennis Welch:
I was on "Horizonte" and Terry Goddard is going to be the next governor.

Howard Fischer:
But you thought he would actually say something, you thought he'd take a position on something you silly goose.

Sarah Fenske:
She played everything so well. I have to say I was one of the people who underestimated her. This -- the sales tax things, she was so smart on that. The only one who was willing to realy put her neck out for it, she won, and then with the whole 1070 thing coming off of that? You never want to speak too soon because we thought she was finished and she's not.

Dennis Welch:
But at this point barring some big event. If you're Terry Goddard, how do you run against her? She can go to the public and say we fought for the sales tax and bucked my own party to go for the unpopular sales tax, protect education and public safety and signed Senate Bill 1070 and had to make tough budget cuts and we've reduced big spending in the government, what does Terry has to say to counter?

Howard Fischer:
That's the problem, you can talk about the $10 billion worth of exceptions, the fact that doggy daycare is not subject to taxes and kicking kids off real daycare. You can talk about the fact you don't pay tax on a haircut, which I haven't gotten in years because I don't need one, but the fact that people losing healthcare. That's the problem. And Terry is so cautious and dipping his toe in the water ,how does it feel?. By the time he figures it out what to do, it will be December.

Dennis Welch:
Even when you talk about haircuts and all of this, that doesn't have the punch as like 1070 and stuff like that. I think that's even a problem, but yeah, I agree, he won't -- he won't go that route.

Sarah Fenske:
Yeah, he's a global kind of guy. A big thinker.

Howard Fischer:
That's the problem, attorneys over think things.

Ted Simons:
Well then, let's not over think this. Let's keep it at the governor's race and focus on other elections later on. I got to get to Sheriff Joe Arpaio and the myriad of opponents he seems to be lining up against. Let's start with b oard of supervisors, spending restrictions by the board against the sheriff's office. This is pretty serious stuff.

Sarah Fenske:
Absolutely, They've never been quite so hard on him and he's given them good political cover to do it because they're doing this routine audit, they are asking for information that every other department turns over related to the county issue credit cards and he refuses to turn it over. That's it, we're cutting off your credit card. Anything above $200, you have to get special permission from the county manager. He kind of played right into his hands by refusing to turn over these county records.

Ted Simons:
And he said there's sensitive information, I'll give you the books once I redact once sensitive. After all, a couple of you guys are under investigation.


Sarah Fenske:
Yeah, that's just silly it's the county auditor who wants this stuff. It's not like the board is going to be combing through looking for embarrassing details. Although maybe they would be. You can't do that in an audit, you can't start redacting stuff in an audit and I don't think he has a leg to stand on and frankly he hired a lawyer to argue that the hearing needed to be stopped on Wednesday and the judge says there's no one that has jurisdiction to do that, Joe.

Ted Simons:
And again were talking jail enhancement funds, the RICO funds and outside accounts, the jail enhancement funds, they're voter approved and if they find funny business, the county has to reimburse.

Sarah Fenske:
There might be as much as $50 million, not that he's taking it for himself, but taking money for earmarked for certain things and using it to fund immigration sweeps and to target his political enemies, and he could be in real trouble if that bears out once they get the records.

Ted Simons:
And there's a newspaper ad out there, Dennis, regarding Sonora, Mexico, the guy with the fatigues and binoculars saying we're looking for Arizonans and the kicker is to come have fun. No one saw the kicker, they saw the teaser, including Joe Arpaio, who says he wants Arizonans to boycott.

Howard Fischer:
The first version had did not have to have fun. It had the guy in the fatigues.
One was a teaser and one a kicker. Everyone saw the teaser -- what happened to the kicker?

Dennis Welch:
I don't know, but, you know, sheriff Joe taking on Sonora, He takes on everybody else, why not a country? [Laughter]

Howard Fischer:
When I saw the ad, Joe aside, given everything that's going on, given threats of retaliation, the Mexicans going to retaliate against the United States, to have somebody in what looks like battle fatigues with a pair of binoculars.

Ted Simons:
We had the tourism office on, no, no, those are hunter fatigues because people go there to hunt.

Howard Fischer:
No, they go to Sonora to drink -- never mind.

Ted Simons:
Before or after they hunt?


Howard Fischer:
The fact is people go to rocky point and to other places and the fact is somebody wasn't thinking. It won't be the first ad where some idiot ad exec says, "Hey! This looks great!" sitting in either Mexico city or New York And didn't understand what was going on.

Ted Simons:
the tourism department saying we're not running that ad. That's a hunter and it was humorus, and by the way, we're not running the ad anymore. With all of this happening, Joe Arpaio, the brand. We're hearing a city 5 candidate is using I'm endorsed by Joe Arpaio. Is it still gold? An Arpaio endorsement?

Sarah Fenske:
I don't think so. I think he's hurt by this. Especially with Thomas gone. He's looks like a crazy guy and I know that's his schtick, but he's overstepped a bit.

Dennis Welch:
I think in the primary and -- he used to have a lot of crossover poll but now there's polls in the past year that show that more and more Democrats and even moderates and independents are starting to cool to sheriff Joe.


Howard Fischer:
The new law allows state and local police to pick up people under the immigration law. The feds said, maybe we don't take them. But Joe goes, hey, I've got tent city. He understand he's got his finger on the pulse of what a lot of Arizonans think -- there are a lot of people saying, you got an illegal? Put them in tent city. I don't know why-- he gets it and there's enough people -- I agree with Dennis.

Dennis Welch:
A first.

Howard Fischer:
There are enough people who are like him.

Ted Simons:
Yes or no -- will there be an injunction on the 1070 law before the end of the month?

Howard Fischer:
There will be one before July 29th.

Ted Simons:
There will be?

Howard Fischer:
Yes.

Ted Simons:
What do you think, Dennis?

Dennis Welch:
Yes.

Sarah Fenske:
I'm going to go with, yes. I know that's borring, Sorry, Ted.

Ted Simons:
Can you say no for the heck of it?

Sarah Fenske:
No.

Ted Simons:
Good discussion.


In this segment:
Sarah Fenske:New Times;Dennis Welch:Arizona Guardian;Howard Fischer:Capitol Media Services;

SPOTLIGHT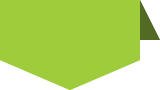 STAY in touch
with
azpbs.
org
!
Subscribe to Arizona PBS Newsletters: