Local reporters review the week's top stories.
Transcript:
Ted Simons:
Tonight on "Horizon," the fallout continues over Arizona's new immigration law. Reform groups are calling for a boycott of the state, including a push to move baseball's all-star game out of Phoenix. We'll discuss the latest, as well as next week's temporary election on a temporary one-cent sales tax, next on "Horizon." Good evening, and welcome to "Horizon," I'm Ted Simons. Joining me tonight, Mary Jo Pitzl of the "The Arizona Republic," Howard Fischer of the "Capitol Media Services," and Steve Goldstein of KJZZ Radio. Arizona's immigration law continues to keep the state at the forefront of national news. Mary Jo, who's boycotting? What's going on out there?

Mary Jo Pitzl:
I think the count is up to about 20 groups that have canceled or say they will not be coming to Arizona, citing Senate Bill 1070. They range across the spectrum. There was a protest outside of the American Bar Association meeting yesterday, the fact that they had dared to come to the state and hold their meeting here, even though 1070 had been signed into law. This could have severe implications for the whole tourism industry, the hotel and restaurant business.

Howard Fischer:
In just the first week after the Governor signed the bill, the Hotel Lodging Association said they lost 15,000 room nights, like a $6 million implication here. It's snowballed since then. We, in Arizona, are used to, okay, we've got 1070. The level of national attention is just phenomenal on this thing. City councils from the Midwest and back east are all saying they are going to boycott. Not that they were going come here in the first place, but national and international attention.

Ted Simons:
Girls basketball teams, City councils, all points in between.

Steve Goldstein:
I think back to the mid to late '80s, with the Martin Luther King Day holiday, it was hard for Arizona to make up for that. We saw the effects of that. I wonder now if it's just magnifying itself and going up so much higher that we're really looking at a tough situation here. Maybe Howie and Mary Jo can figure this out. What does it mean for the basketball team to go rogue to get to Arizona, as Sarah Palin said?

Ted Simons:
Was this a surprise? And how much of a surprise? And why?

Mary Jo Pitzl:
I think this was very much a surprise to the tourism industry. They did not see this coming. It was somewhat with good reason. 1070 was moving through the legislature, it did get some attention, but nobody in the hearings this past spring was out there talking about a boycott and talking punishment against the state of Arizona for this. So I think they felt they didn't need to speak up and say too much because they weren't seeing the potential downside of the bill passing.

Howard Fischer:
But they also weren't going to speak up. Russell Pearce is such a force down there, nobody wants to come down and say, Russell, this has implications. His argument would be, well, illegal immigrants have implications and it costs us hundreds of millions of dollars. He would pull some figures out about the numbers of people coming across the border. Nobody's going to do this. This was really blindsided. The Governor insisted on having a televised signing of the bill. That brought out the national media, the live thing, CNN had it on. Here she was answering questions when the woman from one of the Spanish networks said, Governor, what does an illegal immigrant look like? And the governor said, I don't know.

Ted Simons:
This bill was getting attention and it was snowballing at the time. Steve, where was the hue and cry when this was working through the legislature and getting out? All of a sudden it seemed like it just exploded.

Steve Goldstein:
I'm not sure they wanted to take on Russell Pearce on this issue. Looking at the chamber of commerce, they are very focused on Proposition 100 and the sales tax. Not only did they not want to get into it, I'm not sure they thought it would get that far.

Howard Fischer:
The Chamber was interested in a provision that made it easy to subpoena court documents without getting a court order. That made them happy.

Mary Jo Pitzl:
I agree, I think there is a lot of concern about people do not want to go there in terms of going up against Russell Pearce. There is a sense of weariness. We passed the employer sanctions law a year ago. They have lost. You've got to wonder how much more fight is in these groups when they come down and constantly lose.

Howard Fischer:
There was this closed-door meeting at the governor's office yesterday where the idea was, we're going to rebrand Arizona. Well, let's start off, from what? We're not racist. To what? Arizona's brand is cowboys, Wild West, getting tanned on Christmas Day. What do they think they are going to be able to do to overcome this daily deluge of publicity that's going to make people say, I want to come to Arizona? They believe in the rule of law. How do you sell that?

Ted Simons:
One of the ideas is a "buycott." Some lawmakers are saying we support this law.

Steve Goldstein:
We're going to have a reverse backlash. Instead of a boycott, we're going to have a buycott. I can't see it happening myself, and I'd be shocked, but May 29th is the big day.

Mary Jo Pitzl:
It seems to be aimed more at Arizona residents who already are spending dollars in this state. If you want to reverse the effects, you've got to get out to the groups nationally and say, don't do it. I went to a press conference this afternoon that the legislature's African-American members held, and they were all, boycott, bad idea. It's Arizona's minority community; you don't want to hurt them further.

Howard Fischer:
You have people urging, pushing on a national level to boycott. You have some Hispanic groups saying we understand it's our people that are going to be hurt. But Tierres was saying it was the same way that the blacks in Montgomery understood boycotting the bus system would hurt them, but it was for a larger good.

Ted Simons:
The community was very split on this.

Steve Goldstein:
I don't want to take us too far off track. He was an activist, became a senator and made a lot of money in this state. I think at this point he's in a better position than others.

Ted Simons:
The task force Howie mentioned sounds like it's going to come out of the commerce department. What goes on here?

Howard Fischer:
Well, Ted, we're sitting here saying, what do you do? You know, Arizona: We got rid of our illegal immigrants. It doesn't even fit on a bumper sticker. That was the problem. I talked to Diane Johnson from the lodging association. What's the plan? That's why we're meeting. I asked the Governor, what's the plan? They are going to patronize Arizona.

Steve Goldstein:
We will have the situation and then SB 1070, probably the Biltmore for $89 in the summer for vacations.

Mary Jo Pitzl:
I think the idea of rebranding, if we're just going into our torrid hot summer, it's hard enough to get people to come here when it's hot. How are you going to sell Arizona during this really -- that's when they want the business.

Ted Simons:
Some folks will not be coming for their national convention. Was that a surprise, not choosing Arizona?

Mary Jo Pitzl:
I don't think it was a surprise at all. Tampa was always, always, way out in front.

Howard Fischer:
To be fair, they have 27 electoral votes, we have 10. They are much more of a swing state. The odds of Arizona putting six members of Congress Democrat, it's true. Obviously it had to weigh on them. We all know how a journalist comes into town and covers things. You come in, do the convention coverage, and then go around and look for sidebar material. Oh, yeah, Arizona picks on its Hispanics. You have little reports on the nightly news about the effects of Arizona's anti-immigration law. That's the last thing you want on the national news.

Ted Simons:
People say it's because it's hot in Arizona, but Tampa?

Steve Goldstein:
It's beautiful. Sticky, very nice.

Howard Fischer:
You have these mosquitoes that are about this big.

Ted Simons:
All-star, speaking of being hot, the game next year will be in the dead of summer here in Phoenix. Is the idea of moving that game out, is that serious business here?

Steve Goldstein:
It's funny, Bud Selig, the major league baseball commissioner, was holding a conference and was asked that question: Are you going to move the game out of Phoenix related to SB 1070. Amazingly enough, his answer was to a completely different question. He said we're doing a great job of minority hiring in the league. I don't think they are. They have one Hispanic general manager and apparently no African-Americans, but that's considered to be great. He seems to be leaning towards staying here. 27% of the players in Major League Baseball are Latino; they are saying they don't want to come out.

Ted Simons:
The idea that the all-star game could even be moved suggests that there's a lot of traction going on here. What could this change, anything as far as the law is concerned, as far as where Arizona goes forward? People are upset with the law. Is the law going anywhere?

Howard Fischer:
Well, it's going to court, that's exactly the point. Nobody is going to repeal the law because of this. In fact, this governor, look at the polls on her. She's got a very tough primary ahead of her. The more she talks about, we believe in the rule of law, the more her popularity goes up. She's not going to lead the fight, Russell's not going to go ahead and lead the fight to do it. Racial profiling is not allowed. This is going to go to court. Let's assume between now and July 29th a court says, we're going to enjoin, what happens to the boycott? Well, people will say the law's not going to take effect.

Ted Simons:
Is there whistling past the graveyard you've sensed from some lawmakers, just wait this out and this, too, shall pass?

Mary Jo Pitzl:
Oh, yes, I don't think they see it as a graveyard. This is just outsiders not understanding what's happening in Arizona, and this will calm down and the law will go into effect and we won't see mass deportations of people and mass stops of people and charges of racial profiling.

Howard Fischer:
Some of this comes down to national polling which shows 59 to 70% of the people favor it. I've got a little problem with this. Sometimes the question is do you believe police should be able to ask people for their documentation? Well, yeah. But the wording of the law requires police, when practicable, to inquire of somebody's citizenship status when there's reasonable suspicion. Requiring is a little different than allowing. There's so much in here that is really hard to pull. If you ask people, should police blatantly question people about immigration status? Well, police do that all the time. If you get into the nitty-gritty I think you'll have a different poll result.

Ted Simons:
I want to get back to what we were discussing earlier, regarding the impact, the fallout of all this. Other states are saying, maybe we want to get into this game, as well.

Steve Goldstein:
It's been surprising to me. But perhaps they are thinking, maybe we'll force the hand of Congress, as well. Speaking to a few experts this week, the feeling was that Arizona had waited long enough. This is no longer something to get Congress acting. I think the Texas situation is the most interesting. Governor Rick Perry is not in favor of harsher law; he's facing a legislature where a lot of people are enthusiastic about it.

Howard Fischer:
Marco Rubio originally called it a far-out law, and I wouldn't want anything like that here. He had a little come-to-Jesus meeting with some of his supporters and yes, I would support such a law here.

Mary Jo Pitzl:
Also, right now the law is controlled by Republicans. There's a partisan divide there and for ages we've heard about the Republican Party trying to recruit Latino voters. I don't see how this wins them anyone.

Ted Simons:
With that in mind, let's get to some of these polls. Steve, Pugh Research, 67%, police should be able to detain to verify, 73%, people should be required to show papers when asked. That's pretty heavy stuff, that's not a close call.

Steve Goldstein:
In speaking with people involved in this immigration study, experts related somewhat to the polling, they want to see a difference between legal and illegally and the immigration problem. Too much emphasis is put on the fact of whether these people are legal or illegal. Are you against people in this country illegally? Yeah, unless perhaps they are doing my lawn, and then I'm not. I think that's the dynamic of these questions.

Ted Simons:
We talked to the same PBS reporter on radio; we had him here regarding immigration. He's making arguments that we discussed years ago, get rid of the magnet, it's an economic situation as opposed to a legal situation. This stuff is water way under the bridge in Arizona. We're now dealing with this particular law, and it's really coming back and hitting us like spray in the face.

Howard Fischer:
And the fact is Arizona has had to be on the leading edge for years. They tightened up the border in California. You used to be able to walk across at Otay Mesa, they tightened that up. Much of it is in the middle of a reservation. I lived near Bisbee, there's three strands of barbed wire separating all the traffic from Sonora down there. We're not just talking about the folks who came up to do the farm work and then would go home. We're talking about drug traffic and gun traffic. Once the rancher was murdered down there, it suddenly became very galvanizing. It's not just a problem of people passing through on their way to Chicago, but that it's affecting Arizona. Of course we're on the leading edge.

Ted Simons:
We've got it solved, correct, Howie?

Howard Fischer:
As soon as the sales tax passes, all of the immigrants are going to go home.

Steve Goldstein:
Or just build the dang fence.

Ted Simons:
Mary Jo, is there any sense that the immigration debate has in any way factored into people voting for or against Prop 100?

Mary Jo Pitzl:
There's a lot of talk about that, it's very hard to pin down. People upset that the governor signed Senate Bill 1070; they are going to vote against the sales tax as a way of punishing Governor Brewer for her action on the immigration bill. Those people who might be taking such an action would probably most likely be the ones who would most support a lot of services on the chopping block if this thing fails. It's sort of cutting off your nose to spite your face.

Howard Fischer:
That's the problem Terry Goddard got in. I can't support it because we've got taxes going out the back door for business. That's taken off the table. We should look at other taxes and close the loopholes, that's not on the table. You're down to this. Here's the deal. $428 million for K-12, the rest of it spread out. This is the only game in town, folks. If you want the services you've got to pay for it.

Mary Jo Pitzl:
Goddard never tied his hesitance to the immigration bill. His hesitance was because the legislature was surrounded by a lot of tax cuts. A lot of persistent questions from the reporters for the Governor to be clear on her position. Which is, the Governor says, there is no way she will call a special session and consider work on tax cuts after asking the people of Arizona to vote on a tax hike.

Ted Simons:
We can come out and at least march and shout a little bit in support of this thing?

Howard Fischer:
Goddard's press conference had already been scheduled. He did this, looked around and all of a sudden friends from the education association were saying, Terry, we need this.

Ted Simons:
He was not sure he could support this until he was sure the Governor was not going to enforce the business sales tax.

Mary Jo Pitzl:
This position pretty much had to be dragged out of the governor. It wasn't like she came to the news conference to announce this. You're a Democrat and running for governor, how can you be against something that would help schools?

Ted Simons:
As far as the GOP, you had an informal survey, I believe, regarding whether Republicans who are very much against this and didn't even want to refer it and the whole nine yards. What did you find out?

Mary Jo Pitzl:
We tried to do a little online survey, quick turn-around. A lot of lawmakers don't look at their e-mail during the off session. You had this dynamic last year where the Democrats said; no way do we want to vote to put this on the ballot. Others came around and pushed it. At the end of the day it took a combination of Democratic and Republican votes to put the issue on the ballot. Most of the Republicans are going to vote no and Democrats are saying, I'm going to hold my nose and vote yes.

Howard Fischer:
This is something you always see in the Republican circles. They see recessions as a chance to starve the beast. They believe government is too big, it has grown too fast. They got rid of full-day kindergarten, they didn't like it. They are trying to get rid of the expansion of access, all of that's going to be on the ballot. This is their opportunity to get rid of everything they didn't like, like kids care.

Ted Simons:
Let's go back to the border issues. Yahoo.com and J.D. Hayworth, that particular race and Steve and the dang fence. This was a political ad that is starting to become legendary. Is this going to hurt John McCain?

Steve Goldstein:
Ted, can I use the H word about politicians? The hypocrite word? Or are they just flip-flopping? We've heard John McCain saying I'll build the dang fence if they want the dang fence. It's so much pandering, it seems so transparent to me. But in the Republican primary, Senator John McCain may be here because of this.

Ted Simons:
Is this race that close to where John McCain has to go ahead and make public what seems to be a bit of a flip-flop?

Howard Fischer:
I think he believes it's that close. 15, 20 points, maybe, in some of them. And the fact is J.D. is very good on the stump. At some point he's going to have to debate him or face the consequences. He's trying to build that barrier. This man had the chutzpah to do this.

Ted Simons:
We had come in on the show, last week or the week before, we hadn't heard much from Dean Martin, but we're starting to here, including the idea of putting the troops on the border. Where has the Martin campaign been?

Mary Jo Pitzl:
If not in the deep freeze, way back in the kitchen. Treasurer Martin called a press conference yesterday to talk about the state's fiscal situation. The reporters who attended pretty much ignored everything he had to say because it wasn't particularly breaking news. And they got him to sort of go into what I would consider candidate mode, talking about troops on the border. He's running as a Republican-financed candidate and has not yet sent in his petitions to qualify for the public money that would come to help you get your message out.

Howard Fischer:
He seems to be particularly inept as a candidate. If you are the treasurer, you could be calling more press conferences. Our governor's certainly figured this out. He seems particularly inept at figuring out how to generate earned media, how to get the free publicity. I don't know if his people don't want him in the streets or whatever.

Ted Simons:
Could it be possible that he's interested in perhaps another office?

Steve Goldstein:
There are only about 400 Republican candidates running for C.D. 3. I've heard Martin has -- might have the best name recognition for that. As you said, he's disappeared.

Ted Simons:
Timing is everything, and we're out of it. Thanks, guys, appreciate it. That is it for now. I'm Ted Simons, thank you so much for joining us. You have a great weekend.

In this segment:
Mary Jo Pitzl:The Arizona Republic;Howard Fischer:Capitol Media Services;Steve Goldstein:KJZZ Radio;
SPOTLIGHT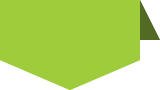 STAY in touch
with
azpbs.
org
!
Subscribe to Arizona PBS Newsletters: