Join us as the Republican candidates running to be Arizona's Attorney General debate issues important to the office.
Transcript:
Ted Simons: Good evening and welcome to this special "Vote " edition of "Arizona Horizon." I'm Ted Simons. Tonight's show is a debate sponsored by Clean Elections. We'll hear from candidates competing in the Republican primary for state attorney general. As with all of "Arizona Horozon's" debates, this is not a formal exercise, it's an open exchange of ideas, an opportunity for give and take between candidates for one of the state most important offices. As such, interjections and even interruptions are allowed, provided everybody gets a fair shake, and we'll do our best to see that happens. The attorney general is the chief legal officer for Arizona, representing state agencies and taking on cases involving civil rights, consumer protection and complex business fraud. Two candidates are competing in the Republican primary. They are, in alphabetical order former Assistant U.S. Attorney and Arizona Department of Gaming director Mark Brnovich, and current Arizona Attorney General Tom Horne. Each candidate will have one minute for opening and closing statements. Earlier we drew numbers to see who goes first, and that honor goes to Mark Brnovich.

Mark Brnovich: Good evening, thank you for joining us tonight. I'm Mark Brnovich running for attorney general. Many of you may not have heard of me, some of you know me, I grew up in the Phoenix area, graduated from Arizona State University with my undergraduate degree. I'm so blessed and happy to call Arizona my home. I've had the honor and privilege to be a federal and a state prosecutor here in the Arizona system. I've also worked as the director of law enforcement agency and the Arizona Department of Gaming. I'm proud to have worn the country's uniform in the Arizona National Guard. What makes me most proud is my family. My commitment to my wife Susan and our two wonderful kids, at the end of the day that is why I'm running for attorney general. Things that made our relationship strong, faith, country, values, are the same values we have tried to instill in our girls and that's why I'm running for attorney general. I've been endorsed by folks like Governor Brewer and Senator Kyl, and I would appreciate support and your vote, thank you very much.

Ted Simons: Alright, thank you very much. For the next opening statement we now turn to Tom Horne.

Tom Horne: Thank you Ted. Well, I have a long record of fighting the Obama administration on federal overreach. Last year I personally argued two important cases to the United States Supreme Court and won them both. The first one allowed Arizona to require evidence of citizenship for people registering to vote. The second one limited the extent to which federal courts interfere in the state court's enforcement of our criminal laws. Prior to last year we won the case of Horne versus Flores, which saved Arizona taxpayers over $300 million. I beat the Obama administration on the question of card check, fighting the Obama pointed National Labor Relations Board. I've been fighting the environmental protection agency on its irrational regulation. I've changed the priorities in the finances of the department, and we have dismantled 15 drug cartels. You can read about the details of any one of them on my website, electtomhorne.com.

Ted Simons: Thank you very much. Attorney General Horne, you're very well known, you've been investigated by everyone from the FBI to Clean Elections and a couple of county attorneys in between. Why should Republican voters want you back in office?

Tom Horne: Right. Ted, let me tell you what's happened. In 2010 when I won the office back for the Republicans, it had been in Democratic hands for 12 years. For the first time in many years Republicans had all the statewide offices. The liberal press couldn't stand that. You and I talked about that before, and I exempted you from the liberal press but they couldn't stand that and they engaged in ceaseless attacks on me, big headlines accusing me of coordinating with an independent campaign until a judge came along and said there was nothing to it, it was a false charge. So where a neutral judge makes a finding it's not true, even though you wouldn't know that to read the editorials, they are acting like I lost the case rather than won it. The fact is I did win it, and I think that's what the voters will care about.

Ted Simons: The idea that Attorney General Horne's troubles are caused by an aggressive press, you buying that?

Tom Horne: I think it was Shakespeare that wrote, the fault line is not in the stars but within ourselves. At some point this is why I entered the race to be attorney general. We wanted an attorney general with integrity and character, someone that could do their best to serve all of Arizonans. Unfortunately Tom has been distracted by his legal and ethical problems. At some point we need to appreciate it's not the FBI, not Clean Elections, it's always somebody else's fault. You're ultimately responsible for your actions. At some point you're responsible for what you do, and you can't keep blaming other people for your problems.

Mark Brnovich: Ted, let me respond to that because we've had a number of forms where we get together and the pattern has been, I talk about my achievements. Talk and political promises are cheap when they tell you what they are going to do. Mr. Brnovich attacks me and insults me, ethics is the most important thing to me. It's upsetting when there's a false charge against me. Let me tell you something about ethics, the people who know the best about ethics are the people who are practicing laws, the lawyers that have worked with them and opposed them in court. There's a company called Martindale Hubble that surveys the lawyers and that survey has rated me an AV lawyer. A for quality of my legal work, V for very ethical. 5.0 out of a possible 5.0. I'll show you that, Ted, so you won't think I'm making that up. In Mark's case, he has no rating in either category. I'll get to you as well. The people who know us best don't downgrade my ethics. And I'm proud of the fact that the people who have worked with me as a lawyer and opposed me as a lawyer rated me as very ethical every year I've been in law practice.

Ted Simons: Respond please.

Mark Brnovich: Ted, it's almost comical for the attorney general to talk about my ethics when he has been under a cloud of scandal after scandal. I don't want to pile on to Tom now, I think his actions have spoken for themselves. But at some point, Tom, you know, you're talking about these forums and being a role model, the role models here in our community are the guys playing at Chase Field. They are not working at the Attorney General's Office. I learned my first week on the job as a prosecutor that you'll always be held to a higher standard. Why is that? Because you wield the sword of justice. You have the ability to affect people's livelihoods, and we hold them to a higher standard. So at the end of the day, a popularity contest or anything else is really irrelevant. We cannot have an attorney general - This isn't a Republican or Democrat issue, it's not an issue of right or left, it's a plain issue of right or wrong. We cannot afford to have an attorney general that's constantly under investigation. He spends more time in the courtroom as a defense attorney than he does litigating cases.

Ted Simons: Has this been a distraction for you?

Tom Horne: No, it hasn't. The proof is the fact, the quotation Mark is referring to. I talked about the fact that I inherited a department that was known under my Democratic predecessors for not having enough attorneys to go into court and fight for the State of Arizona. I have personally argued in Arizona supreme court, federal Supreme Court, federal District Court, the 9th Circuit Court of Appeals, to send a message to the lawyers in our office that we will not engage in compromises. We are hungry to go to court and fight for the people of Arizona and that's what I've been doing.

Ted Simons: Aside from the distractions, if you can get aside from these distractions, has General Horne done a good, effective job in office?

Mark Brnovich: You know, Ted, at the end of the day, when you're looking at anyone you have to judge the entire body of work. There's an old saying, no one does anything uncharacteristic of who they really are. If you want to know what someone's going to do in the future, it's a good idea to look at what they do in the past. I've had a security clearance; I was a federal and state prosecutor. You go through background investigations to make sure when you're making decisions they are not based on personality or politics, but on what the law requires. I think it's important to have an attorney general that understands the rule of law and enforces the rule of law. Frankly, that starts with yourself. It's a little hard to enforce the law to be the state's chief law enforcement officer when you've convicted of a hit-and-run for example or you're constantly mired in scandal. At the end of the day I do think it affects your ability to do your job because as a state we have missed out on opportunities to push back on the overreach of the Obama administration.

Tom Horne: Let me address that quickly and then I want to talk about my achievements. You mentioned the hit-and-run. The Arizona Republic printed a picture on their front page of a car with a big black mark on it and I thought to myself, if I left that mark, I really should have left a note. Turns out on the FBI report it says when they contacted the owner of the car he said that his son put that mark in their garage. That illustrates the kind of problems I've had with the liberal press. Now let me just talk about --

Mark Brnovich: Why did you agree to plead no contest to the charges if you didn't do anything wrong then why are you pleading to charges?

Tom Horne: They agreed to a $300 fine, and that was better than a circus that would have been -- let me go on to the point you are making about being an effective attorney general. I've talked about winning two U.S. Supreme Court cases and fighting the Obama administration. In addition to that I'm the first attorney general to ever do anything about Colorado City where they have harems of young girls and the old guys dominate them. I gave $400, a year to the Mohave County sheriffs so, for the first time, girls are able to escape. They say it's because of what I did to put the county sheriff there. I brought in $2 billion to our state in the bank settlement. Four times what we would have gotten based on our population, because we settled -- we were the last state to settle late at night, when it was announced the following morning, that $2 billion has helped to keep people in their homes and has helped revived the Arizona economy.

Ted Simons: Okay, with that in mind, Senator Flake, Representative Salmon, a number of state lawmakers, Maricopa attorney Bill Montgomery, you've got Republicans racing against you in the primary, unusual in and of itself. You could spend the rest of the program listing your achievements, and yet no one seems to hear them or care about them. Certainly they are a distraction.

Tom Horne: The voters are hearing. Let me say this. There's a small self-selected group of people who consider themselves the establishment. They want to choose the candidates and office holders and control them. They don't choose the candidates, the voters do. I went through this in 2002 when I ran against Jaime Valera. All the Republicans not only did they all oppose me, but took turns doing radio ads against me. He ended up carrying one county out of 15 which was Santa Cruz County where he grew up. When the establishments are against me, the grass roots are going to be for me.

Ted Simons:: Are you part of the establishment?

Mark Brnovich: You know Ted, I'll tell you what: I am just a simple kid that grew up here in Arizona, started off working as a paper boy at the "Arizona Republic" in the sixth grade. I've worked hard my entire career, went to public schools, graduated from Arizona State University. Tom's been in politics for three decades. He's a Harvard guy. I believe strongly in serving our country. That's why I joined the military, that's why I became a prosecutor. I don't think that's the establishment, I think that's giving back to the community that's given you so much and frankly Ted, it's almost comical to accuse me of being the establishment. The reason folks like Governor Brewer are supporting me is because they realize we need a principled Arizonan person in the office. I'm tired of being the butt of jokes here as Arizonans. When you talk about hit-and-runs, you have the attorney general saying it wasn't as bad as this, at some point we have to own up to and take responsibility for our actions.

Ted Simons: Are you running for attorney general as Mark Brnovich, or are you running simply against Tom Horne?

Mark Brnovich: Ted, I am very, very happy with the support we've gotten. Recent polls have shown me up ahead, folks like Governor Brewer supporting me, Congressman Franks. This is about who is the person best qualified and capable to serve Arizonans as their attorney general. I am the only candidate running that's actually prosecuted cases in both the federal and state system. I'm the only one that's worn our country's uniform. I have been the director of a law enforcement agency. I would up my resume and my credentials against anyone because the stakes are so high right now, Ted. One thing we would both agree on is that we cannot have a liberal Democrat that's going to take orders from Eric Holder as our next attorney general. The issue facing our primary voters is this. Who best represents your values, who can defend those values, and be there to do everything he or she can to go against the cartels that are polluting our neighborhoods.

Tom Horne: First, the hit and run again. Montana advised the black mark came from when his son was parking the vehicle in the garage.

Ted Simons: Are you saying you did not hit that vehicle?

Tom Horne: I'm saying there was nothing significant. There may have been some scratches.

Ted Simons: You did hit the vehicle?

Tom Horne: There were some scratches and that's why I agreed to pay a $300 fine but it was blown up --.

Mark Brnovicch: He won't even give you a straight answer. You were convicted of it, why can't you admit that, Tom? If you won't be truthful to yourself, how are you going to be truthful with the voters?

Tom Horne: Your yelling at me doesn't change the facts, and we can't have an attorney general who can't control his temper. About being a career politician, I was a practicing lawyer for 30 years, I tried many cases. I was a special assistant attorney general, judge pro tem in the court of appeals. But I also have a public service record. When you talk about winning the general election, important to Republican primary voters, I won 14 elections, mark has won zero. The last campaign finance record I had raised $400,000, mark had raised $80,000. He cannot compete, he's a minor leaguer. He cannot compete in a general election and I can and I have proven it with 14 elections.

Ted Simons: Minor leaguer?

Mark Brnovich: At the end of the day it's not about how much money you spend it's what you do with the resources. All David needed was a rock to slay Goliath and at the end of the day if you look at the polling, look at the support we have Ted, it's been overwhelming. There's a reason Tom has been unwilling to debate me for so long. At the end of the day, he's in trouble, he knows he's in troubl,e, and I wouldn't be surprised if he doesn't start to run negative ads, it's all he has left.

Tom Horne: We were supposed to have a debate at Yavapai women's group and Mark canceled and I showed up and gave a speech.

Mark Brnovich: Hold on, what was that all about?

Tom Horne: I'm not exactly sure what Tom's talking about. I did have a medical issue, and I think at the end of the day Tom's very familiar. When the campaign first started we wanted to debate him any time and place. Talk to the L.D. chairs. I have the support of more than 200 grassroots groups, conservative activist,s, and what they will tell you, Tom would refuse to appear unless he got to speak first. You bailed on the Yavapai County women. There was an email that Tom sent to us on accident and it showed that clearly he was frustrated, and he wouldn't --

Mark Brnovich: You know what, I have showed up and Mark has not showed up at some of these events, including the Valley Republican Women. He sent out an email saying I didn't want to be in the same room with him in channel 3. How do you trust him to be attorney general when he would lie about something as simple as that? Because of my work protecting our border, I'm endorsed by Republican legislators including Judy Burgess, the most conservative of the legislators. I'm supported by law enforcement and I have a lot of support where it counts among the grass roots.

Ted Simons: Sheriff Arpaio said he looked to you for endorsement and you said no.

Mark Brnovich: He spent a lot of time at the defense counsel table. At the end of the day, people like Governor Brewer, no one has done more to fight immigration in the state, no one has taken more slings and arrows than Governor Brewer. Tom mentioned email and trust factors. Once again, this goes back to a fundamental issue. It's not everyone else's fault. Because the FBI lying, is Clean Elections lying, is Sheila Polk lying? Are they lying, as well? At some point, Ted -- at some point this is Tom's M.O., instead of accepting responsibility he likes to cast a shadow of blame on somebody else.

To Horne: This is the same pattern. I want to talk about my achievements. All he wants to do is attack me and make stuff up. Why would you say I didn't want to be in the same room with you when you now perfectly well that channel was the one --

Ted Simons: What was that all about?

Mark Brnovich: There are so many issues facing the state, I will put my ethics and integrity up against Tom's --

Tom Horne: Did you lie in that email or not? Did you lie in that email or not? He doesn't want to answer. Didn't you say I wouldn't be in the same room with you? [talking at once]

Mark Brnovich: You have a history, you bail on the events, make sure I have to speak first.

Tom Horne: You make stuff up.

Mark Brnovich: Everyone's entitled to their own opinion and I'm entitled to the facts.

Tom Horne: You wouldn't answer -- did you support Pete Rios, a radical left winger, as radical as they get, on border issues? A week ago you wouldn't answer that.

Mark Brnovich: Tom, you may have forgotten my answer. What I pointed out was back when I was going to Shadow Mountain high school you were on the Paradise Valley school board. You were working to get liberals like Walter Mondale elected. You were a Democrat and you used to vote for the Democrats for the legislature. At some point this is silly.

Tom Horne: I've been elected by conservative Republicans for the last 18 years. He wouldn't answer about his donations to Pete Rios. Why would he support a radical left wing Democrat against a Republican --

Ted Simons: His point is, why would you at one time be a Democrat?

Tom Horne: Many Republicans have been Democrats in the distant past and then become conservative Republicans.

Mark Brnovich: You're making the argument for yourself, Tom.

Ted Simons: We hear that a lot in these debates. What is wrong with a career politician being in one of the most important positions in the state?

Mark Brnovich: At the end of the day, when you're the attorney general you wield that sword of justice and hold that sovereignty. We need to trust that the people in those positions are doing right thing. It's not about right and left, it's about right and wrong. When you have someone eyeing their next office, I think they start to lose touch with the people. People are so frustrated with what's going on even in Washington, D.C. right now, Ted. You have a political class constantly running for some office. They start to view their job as an entitlement. They forget they are there to serve the people.

Ted Simons: Are you saying that about general Horne?

Mark Brnovich: When I was a young prosecutor we had a saying if it looks like a duck, walks like a duck, quacks like a duck, it must be a duck.

Ted Simons: I think he's calling you a duck.

Tom Horne: As a judge pro tem in the Supreme Court, the court of Appeals, and I was ranked as a preeminent attorney, 5.0 out of a 5.0. Mark has no rating in either category. I've been very active in the legal profession. I've argued a lot of cases as attorney general, probably more than anybody else, winning two important U.S. Supreme Court cases. But public service is also an important factor. You don't want to go into an election with someone who's never been in an election. You rather have someone who has already won 14 elections.

Ted Simons: This is a Republican primary, your critics in the Republican Party, some say you haven't fought federal overreach enough, you haven't fought Obamacare enough, you didn't fight against expanded Medicaid enough. Obviously these are in the attorney general's position. How do you respond to that?

Tom Horne: I think I've sued the Obama administration as much as anybody in the country. The first thing I did was join the lawsuit against Obamacare when I took office. The criticism about Medicare is an illustration of the fact that Mark doesn't understand how the Attorney General's Office works. We can't take a position contrary to the executive department, that would be unethical. It reflects a lack of understanding of the Attorney General's Office.

Mark Brnovich: I worked with the Attorney General's Office and as an agency director, I had a lot of interaction with the Attorney General's Office. I don't think we said anything about the Medicaid expansion tonight. Your office this last term supported House Bill which tried to limit the ability of citizens to sue their state government. Your office was pushing to make it harder in House Bill , harder for the public to get access to public records. I think as the attorney general you shouldn't be fighting. I can understand why, in your position, you wouldn't want people to have access to public records but that's not the right role for the attorney general. Tom brought up fighting overreach of the Obama administration. There were several other Republican attorney generals involved in that litigation. I have been talking about that since January. Tom has missed out on that litigation. I don't know if it's because of alleged problems or he doesn't understand these issues. Attorney generals are fighting back against the overreach of the Obama administration we don't see Tom's name on those documents.

Tom Horne: Mark knows it's not true because I explained to him on the one document he held up.

Mark Brnovich: Tom, your name's not on it.

Tom Horne: But we do join it. There were subsequent letters sent with my name on it He knows we were part of it. When he says we weren't part of it, he's lying just like he lied about me not wanting to be in the same room with him, or that somebody as liberal as they come on border issues was better than the Republican.

Mark Brnovich: Ted, I really --

Ted Simons: Quickly, please.

Mark Brnovich: I answered the Pete Rios question, Tom. I gave a contribution, $120 a decade ago. You were a liberal Democrat. You changed your policies so much you're like a chameleon.

Ted Simons: A little bit of time left Bottom line question, Tom, has your behavior in office, has that been acceptable for the State's top prosecutor?

Mark Brnovich: Ted, the liberal press has attacked me on that issue. It's very upsetting, ethics is the most important thing to me. I'm rated very ethical by my fellow lawyers. When the issue came before a neutral judge the judge said it wasn't true. If you read the public editorials you'd think I lost rather than won it, but I won that case. It's very upsetting to me when people make false charges and try to make those false charges as a reason to vote against me. I think that's a reason to vote against the people who associated with the people who made the false charges.

Ted Simons: Administrative law judge says these are false charges. He says these are false charges. Do you not believe him?

Tom Horne: At the end of the day, Ted, the Republican primary voters August 26th will have the final say on this issue. Second thing is I'm not sure Tom understands the administrative law procedure. The administrative law judge makes the recommendation. I put a lot of trust in county attorney Sheila Polk and Bill Montgomery. I trust their judgment a lot more than I trust the current attorney general's.

Ted Simons: And we will stop it right there. Each candidate will now give a one-minute closing statement. And going in reverse order of the opening remarks we start with Tom Horne.

Tom Horne: Yes, well, this followed the pattern of other times when we've appeared together. I talk about my achievements; Mark attacks me personally and insults me personally. He has no achievements or plans for the office he can point to. The feedback I've gotten is that he does not sell well because people like to see a candidate say what he's done and what he will do, not just be able to attack the other side and not be able to do anything else. The achievements are winning two supreme court cases last year, important cases against the Obama administration fighting federal overreach. Winning an important supreme court case before that, that saved Arizona taxpayers over $300 million. Another important issue of card check, which is secret ballots. Fighting the Environmental Protection Agency, bringing 2 billion into Arizona to keep people in their homes and revive the economy. Voters want to know, what are your achievements. It's not empty words or empty promises.

Ted Simons: Mark Brnovich with his closing arguments.

Mark Brnovich: Thank you very much. You know, it has been said that the state attorney general is the state's chief law enforcement officer and he or she wields that sword of justice. Whoever has that solemn obligation of being our attorney general will make sure they understand the rule of law, and they themselves will obey the rule of law. I've been very blessed and fortunate to have grown up here in Arizona and to have the support of Governor Brewer, Congressman Franks and others. Check the site to find out information about our campaign. At the end of the day, whether it's serving as a state agency director or wearing the country's uniform, being a prosecutor I believe we have a solemn obligation to work for society. I'm very pleased to tell you I will do everything I can to protect us against the cartels polluting our neighborhoods, and fight back against the overreach of the Obama administration. Thank you, bless you.

Ted Simons: Thank you for watching the "Vote " Clean Elections debate featuring candidates for attorney general. That is it for now, I'm Ted Simons, thank you so much for joining us. You have a great evening.
In this segment:
Tom Horne: Attorney General Candidate
Mark Brnovich: Attorney General Candidate
SPOTLIGHT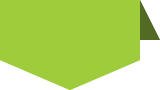 STAY in touch
with
azpbs.
org
!
Subscribe to Arizona PBS Newsletters: