Join us as three local journalists bring you up to date on the news of the week.
Transcript:


TED SIMONS: COMING UP NEXT ON ARIZONA HORIZON'S "JOURNALISTS' ROUNDTABLE," WE'LL DISCUSS THE IMPACT OF THE RECENTLY CONCLUDED NATIONAL POLITICAL CONVENTIONS ON ARIZONA POLITICS IN GENERAL AND THE UPCOMING ELECTIONS IN PARTICULAR. THAT AND MUCH MORE ON THE "JOURNALISTS' ROUNDTABLE," NEXT ON "ARIZONA HORIZON."

ANNOUNCER: "ARIZONA HORIZON" IS MADE POSSIBLE BY CONTRIBUTIONS OF THE FRIENDS OF ARIZONA PBS. MEMBERS OF YOUR PBS STATION, THANK YOU!

TED SIMONS: GOOD EVENING, WELCOME TO ARIZONA HORIZON'S "JOURNALISTS' ROUNDTABLE." I'M TED SIMONS. JOINING US TONIGHT STEVE GOLDSTEIN OF KJZZ RADIO. JEREMY DUDA OF THE "ARIZONA CAPITOL TIMES" AND LUIGE DEL PUERTO FROM THE "ARIZONA CAPITOL TIMES." THE DEMOCRATIC NATIONAL CONVENTION IS OVER. BOTH MAJOR PARTY CONVENTIONS NOW IN THE BOOKS. STEVE, IMPACT OF THESE CONVENTIONS -- WE'LL START JUST IN GENERAL AND THEN WE'LL FOCUS ON ARIZONA.

STEVE GOLDSTEIN: THIS SEEMED TO BE A MORE IMPACTFUL CONVENTION SEASON, WE THINK BACK TO THE RNC WITH TED CRUZ GETTING BOOED OFF THE STAGE AND NOW THE DNC, SUCH A POSITIVE APPROACH AND MANY PEOPLE -- I THINK WE'VE SEEN THE TWEET FROM CONSERVATIVE FOLKS, FELT LIKE I WAS WATCHING A PATRIOTIC DISPLAY WITH GREAT SPEECHES. IT HELPS WHEN YOU HAVE AN INCUMBENT PRESIDENT WHO'S POPULARITY HAS GONE UP QUITE A BIT, SO PRESIDENT OBAMA WAS VERY POWERFUL.

TED: LIKE THE DEMOCRATS FLIPPED TABLE ON THE REPUBLICANS WITH ALL OF THESE TRADITIONAL, ALMOST CONSERVATIVE LOVE OF COUNTRY LOVE OF SELF KIND OF BUSINESS.

JEREMY DUDA: AND EVEN LOVE OF JOHN MCCAIN, WE HEARD.

JEREMY DUDA: THEY WERE OBVIOUSLY TRYING TO PRESENT A REAL CONTRAST TO THE REPUBLICAN CONVENTION AND TRUMP'S SPEECH IN PARTICULAR, VERY DOOM AND GLOOM, BE VERY AFRAID. I'M THE ONE WHO'S GOING TO FIX THIS. IT WAS A STARKLY CONTRASTRASTING MESSAGE WE HEARD FROM CLINTON AND DEMOCRATS. ALONG WITH THE USUAL CASTIGATING OF THE OPPONENT, WHICH IS A LITTLE BIT MORE INTENSE THIS YEAR THAN WE SEE IN MOST ELECTION YEARS.

TED: WITH TRUMP, HIS QUOTE IS "THE AMERICAN DREAM IS DEAD." AND THEN YOU HAVE THE DEMOCRATS SAYING AMERICA IS STILLTHE GREATEST COUNTRY IN THE WORLD.

LUIGE DEL PUERTO: THE CONTRAST IS NIGHT AND DAY. YOU HAVE TRUMP, HIS VISION OF AMERICA, THE COUNTRY IS IMPLODING, IT'S GRIPPED WITH CHAOS AND VIOLENCE. AND THEN YOU HAVE THE DEMOCRATS SAYING, LOOK, IT'S STILL THE SHINING CITY ON THE HILL. IT'S -- IT'S, YOU KNOW -- THIS COUNTRY IS STILL GREAT. AND IT HAS BEEN GREAT AND WILL CONTINUE TO BE GREAT. I THINK YOU COULDN'T HAVE MORE CONTRAST BETWEEN THE TWO CONVENTIONS.

TED: LAST WEEK WE TALKED ABOUT THE REPUBLICAN CONVENTION.STEVE THIS WEEK, LET'S LOOK AT THE DEMOCRAT SPEECHES BY GABBY GIFFORDS AND RAUL GRIJALVA, RUBEN GALLEGO. ARIZONA THERE WITH A PRESENSE ON STAGE.

STEVE GOLDSTEIN: I WOULD SAY THE TWO THAT YOU MENTIONED FIRST TED REALLY STOOD OUT. OBVIOUSLY, GABBY GIFFORDS, AFTER THE SHOOTING ABOUT SIX AND A HALF YEARS AGO AT THIS POINT, PEOPLE WERE SO AFFECTED TO ACTUALLY SEE HER ON STAGE AND THE EMOTIONS IN THAT ARENA, STILL GOING ON AND UP THERE WITH HER HUSBAND MARK KELLY THE IMPACT TALKING HILLARY WILL PUSH FOR GUN SAFETY WHICH OF COURSE IS A VERY PERSONAL ISSUE FOR HER AND THEN RAUL GRIJALVA INTERESTING. ONE OF BERNIE SANDERS EARLY CONGRESSIONAL SUPPORTES, TELLING THE BERNIE SUPPORTERS NOW THE GAMES ARE OVER, TIME TO GET ON BOARD AND HE ALMOST GOT BOOED OFF STAGE.

TED: INTERESTING. THE GIFFORDS SPEECH WAS REALLY SOMETHING TO SEE. WHEN YOU LOOK BACK ON ALL OF THIS THAT IS A REMARKABLE SPEECH.

JEREMY DUDA: ABSOLUTELY, AND, OBVIOUSLY, SHE STILL HAS SOME TROUBLE SPEAKING, IT'S NOT LIKE THINGS WERE BEFORE THE SHOOTING. BUT WATCHING THAT IN OUR OFFICE, WOW, FROM THE LAST TIME WE SAW HER SPEAK PUBLICLY, SHE'S IMPROVED TREMENDOUSLY AND HOPEFULLY THAT IMPROVEMENT CONTINUES.

LUIGE DEL PUERTO: I'M REALLY STRUCK BY IT TOO, IMMEDIATELY AFTER SHE SPOKE, I WAS LOOKING AT YOUTUBE VIDEOS OF HER SPEAKING PREVIOUSLY AFTER SHE WAS SHOT AND THE IMPROVEMENT WAS REMARKABLE. I REMEMBERED LINDA LÓPEZ, ONE OF HER BEST FRIENDS,BALLING OUT OVER THE PHONE, IMMEDIATELY AFTER -- A COUPLE OF WEEKS, COUPLE MONTHS AFTER GABBY GIFFORDS WAS SHOT AND JUST POURING HER HEART OUT, SAYING, YOU KNOW, WHAT IS GOING TO HAPPEN TO HER IN THE FUTURE? FROM THERE, TO WHERE SHE IS NOW, JUST -- IT'S REMARKABLE.

TED: LET'S TALK ABOUT QUICKLY, THE DEMOCRATIC MESSAGE OF HOPE AND WE'RE ON THE RIGHT TRACK, ALTHOUGH WE CAN CERTAINLY IMPROVE. HOW DOES THAT PLAY IN ARIZONA, DOWN-TICKET RACES?

STEVE GOLDSTEIN: WOW, TED, SO MUCH IS BASED ON THE ANTI-TRUMP

STEVE GOLDSTEIN: I KNOW MOST OF THE CONVENTION TRIED TO AVOID SOME THAT AND GO , WE'RE COMPETENT, POSITIVE, MOVING FORWARD, BUT SO MUCH THAT HAPPENS DOWN THE TICKET, JOHN MCCAIN STILL HAS THAT WAR CHEST BUT WE EXPECT THEM HIM TO DEFEAT KELLY WARD IN THE PRIMARY. I THINK WHEN YOU LOOK DOWN AT THE IMPACT KRISTIN SINEMA DIDN'T GO, WE DON'T KNOW WHY AT THIS POINT AND KIRKPATRICK WAS BUSY GOING FOR THE ELECTION, I THINK SO MUCH DEPENDS ON THE TRUMP'S NEGATIVES. TO ME PEOPLE ARE EXCITED ABOUT THIS, I DON'T SEE IT TURNING A LOT IN ARIZONA, I THINK THE PREDICTIONS WE EXPECTED ARE PROBABLY STILL GOING TO HAPPEN.

JEREMY DUDA: IT WILL DEPEND HOW CLINTON AND TRUMP DO RESPETIVELY IN ARIZONA AND FOR THE TALK OF STATES LIKE ARIZONA POSSIBLY BEING IN PLAY, THIS IS STILL A RED STATE. WE ONLY HAVE GONE FOR A DEMOCRAT IN A PRESIDENTIAL RACE ONCE IN THE PAST 70 YEARS, I THINK IT IS, SO THE MOST RECENT NUMBERS WE SAW, TRUMP UP SEVEN, 7.5 POINTS, MAYBE WE HAVEN'T SEEN THE EFFECTS FROM WHATEVER POST-CONVENTION BOUNCE CLINTON MIGHT GET BUT IT'S A LOFTY GOAL FOR THE DEMOCRATS TO SAY WE'RE GOING IT TAKE ARIZONA EVEN IN THIS YEAR WHERE WE HAVE A UNIQUE AND DIVISIVE REPUBLICAN NOMINEE.

LUIGE DEL PUERTO: THIS ISSUE, A COUPLE WEEKS AGO, THIS -- TO BEGIN WITH, A DEFICIT THE DEMOCRATS HAVE IN THE STATE, 170,000 VOTERS IN VOTER REGISTRATION, WE'RE NOT TALKING ABOUT VOTER PERFORMANCE, WHICH, YOU KNOW, PAST ELECTION ELECTIONS HAVE SHOWN REPUBLICANS VOTE, DEMOCRATS NOT SO MUCH. I THINK THE GREAT EXAMPLE OR THE BEST EXAMPLE IN RECENT YEARS OF THE DEFICIT DEMOCRATS FACE WOULD BE THE SUPERINTENDENT'S RACE TWO YEARS AGO. WE HAD A DEMOCRAT, MR. GARCIA, WAS WELL LIKED AND HAD PRETTY MUCH THE SUPPORT OF THE ESTABLISHMENT, INCLUDING SOME REPUBLICAN, AND THEN YOU HAVE DIANE DOUGLAS, WHO WAS PRETTY MUCH -- WHO HAD -- WHO WASN'T CAMPAIGNING A LOT AND HE STILL LOST AND THAT GOES TO SHOW YOU THAT THE -- HOW BIG OF A DEFICIT DEMOCRATS HAVE TO OVERCOME IN ORDER TO WIN A STATEWIDE RACE.

STEVE GOLDSTEIN: ONE OF THINGS THAT EACH OF US HAS COVERED IS THE POWER OF THE LATINO VOTE. IS TRUMP'S ANTI-IMMIGRANT RHETORIC ENOUGH TO GET MORE LATINOS GOING TO THE POLLS? BALLOT COLLECTING, THE LEGISLATION AGAINST THAT, SOMEHOW GOING TO IMPACT THAT? IT'S A HUGE ISSUE AND WHETHER JOE ARPAIO IS STILL IN OFFICE, WHAT JUDGE SNOW DOES.

LUIGE DEL PUERTO: THAT'S NOT TO SAY SOME OF THESE GET-OUT-THE-VOTE GROUPS AREN'T DOING THEIR BEST. FROM JANUARY TO THE PRESIDENTIAL PRIMARY, DEMOCRATS REGISTERED ABOUT 70,000 MORE VOTERS. 70,000 VOTERS AND THEN THE REPUBLICANS REGISTERED ABOUT 56,000 VOTERS OR SO. SO THERE'S ENERGY IN THE PARTY. THE GROUPS ARE DOING THEIR BEST TO ATTRACT MORE VOTERS. BUT WHETHER THEY CAN ACTUALLY GET THEIR PARTY'S CANDIDATES OVER THE HUMP, IT'S STILL A LONG WAY.

JEREMY DUDA: THIS NOTION OF A LATINO TIDAL WAVE THAT'S GOING TO COME CRASHING OVER ARIZONA POLITICS, WE'VE BEEN HEARING NOT ONLY FOR YEARS BUT FOR GENERATIONS, THE LATE GREAT BRUCE MERRILL WHEN HE MOVED HERE IN THE '60S, HE USED TO TELL ME, PEOPLE HAVE BEEN TELLING ME THAT AND I'M STILL WAITING FOR IT TO HAPPEN. YOU LOOK AT NEIGHBORING WESTERN STATES WITH LARGE LATINO POPULATIONS, NEVADA AND COLORADO ESPECIALLY; THIS PROCESS BEGAN A LONG TIME AGO THERE AMONG DEMOCRATIC GROUPS. BUT HERE, IT DIDN'T BEGIN IN EARNEST UNTIL AFTER 2010 AND AFTER SB1070, I THINKTHERE'S A LONG WAY TO GO.

LUIGE DEL PUERTO: THAT DAY WILL BE HERE AT SOME POINT. MAYBE FOUR ELECTION CYCLES, MAYBE MORE, BUT TIME WILL COME WHEN WE HAVE THE SLEEPING GIANT WILL AWAKEN, AND IT WILL MAKE A DIFFERENCE IN ELECTIONS HERE.

TED: OTHER CONVENTION NOTES, 102-YEAR-OLD DELEGATE, AND WHAT WE HEARD FROM HER DURING THE ROLL CALL.

STEVE GOLDSTEIN: THE HONORARY DELEGATE, JERRY EMMETT. 102 YEARS OLD AND THINKING ABOUT, ARIZONA IS 104 YEARS OLD. APPARENTLY SHE KNEW GEORGE W.P. HUNT.

TED: I HUNG OUT WITH HIM.

LUIGE DEL PUERTO: GAVE HER A RIDE.

TED: AND ALSO, HER FAMILY WENT TO HIS HOUSE AFTER HE CAME BACK FROM -- IT WAS CALLED SIAM THEN, THAILAND. TO SEE HIS TREASURES. GOODNESS GRACIOUS.

STEVE GOLDSTEIN: THAT MIGHT BE MY NUMBER TWO NEXT TO GABBY GIFFORDS SPEAKING. RUBEN GALLEGO ANNOUNCED THE DELEGATES FOR BERNIE SANDERS AND THEN SHE ANNOUNCED FOR HILLARY CLINTON AND IN THIS HISTORIC YEAR, HILLARY CLINTON BEING THE FIRST MAJOR PARTY NOMINEE -- FEMALE NOMINEE AND A 102-YEAR-OLD WOMAN.

TED: SHE DRINKS TWO BEERS A DAY. ONE AT 10:00 A.M. AND THE OTHER AT 4:00 P.M. HER FAVORITE BEVERAGE. ULTRA LITE. ARE YOU MAKING NOTES HERE?

LUIGE DEL PUERTO: INTERESTING THING, IN THE TWO CONVENTION, OUR DELEGATION BOTH THE REPUBLICAN DELEGATION FROM HERE AND THE DEMOCRATIC DELEGATION FROM HERE, DID A GOOD JOB OF SELLING THE STATE, SORT OF STANDING OUT. AND WHEN THEY DID THE ROLL CALL DURING THE REPUBLICAN CONVENTION, UNITED STATES SOME SORT OF ALMOST LIKE AWKWARD EMBARRASSES SPEECHES FROM THE OTHER STATES AND THEN YOU HAD ROBERT GRAHAM, THE CHAIRMAN OF THE REPUBLICAN PARTY AND HE SAID, WE'RE THE HOTTEST STATE IN THE NATION IN TERMS OF JOB GROWTH. I THOUGHT THAT WAS COOL.

TED: RIGHT, THAT WAS -- I CAUGHT THAT. ALL RIGHT, OTHER NOTES FROM THE CONVENTION, AND AS WE HEARD HERE EARLIER, KIRKPATRICK NOT THERE. KYRSTEN SINEMA, NOT THERE. LIKE THERE'S A THEME RUNNING THROUGH THE SHOW. A TEQUILA FUNDRAISER, WHERE IS SHE?

STEVE GOLDSTEIN: DID NOT GET THIS CONFIRMED FROM HER, THEY KNOW HER WELL, THIS IS STILL A SWING DISTRICT AND SHE'S NOT SURE -- BASICALLY COMES DOWN TO VISUALS. IS THIS ONE OF THE THINGS WHERE IF SHE WANTS TO CHALLENGE JEFF FLAKE, SHE DOESN'T WANT TO BE SEEN RAH-RAH'ING IT UP. MAYBE SHE DOESN'T WANT THAT VISUAL.

TED: WHO IS SHE RUNNING AGAINST.

JEREMY DUDA: DAVID GILES AND JOHN AGRA I'M NOT SURE IF MOST PEOPLE IN ARIZONA KNOW WHO THE REPUBLICANS RUNNING IN THAT DISTRICT ARE. SHE TOLD CHANNEL 12, FOCUSING ON THE CAMPAIGN, A SWING DISTRICT BUT IT'S A LAUGHABLE PREMISE. I MEAN, TWO YEARS AGO THERE A BIG REPUBLICAN WAIVE YEAR, WON BY DOUBLE DIGITS, NOT EVEN SECOND OR THIRD TIER REPUBLICAN CANDIDATE, ANYONE YOU HEARD OF WANTS TO RUN AGAINST HER. THE ODDS OF HER LOSING THAT RACE SEEM INFINITESIMAL.

TED: OUR TWO SENATORS DIDN'T GO TO THE REPUBLICAN CONVENTION, FOR REASONS THAT ARE OBVIOUS. DIVISIVE. CONTROVERSIAL CANDIDATE. THERE WAS NONE OF THAT AT THE DEMOCRATIC -- YOU'RE A DEMOCRAT, ARE YOU NOT?

LUIGE DEL PUERTO: SHE'S A DEMOCRAT AND NOT ONLY IS THE FACT THAT SHE DIDN'T HAVE ANY CREDIT REPUBLICAN OPPONENT IN THAT DISTRICT. WHEN SHE WAS SITTING ON $2.6 MILLION IN CAMPAIGN CASH, SHE WOULD HAVE NO PROBLEM FLOODING THE DISTRICT WITH CAMPAIGN ADS IF SHE NEEDS TO, BUT, OF COURSE, SHE DOESN'T NEED TO THIS YEAR. I THINK IT BOILS DOWN TO THE FACT SHE'S THINKING LONG TERM. SHE'S THINKING ABOUT HER POLITICAL FUTURE AND KYRSTEN SINEMA IS VERY SMART. SHE KNOWS WHAT SHE'S DOING, SHE DIDN'T WANT THE VISUAL OF HER CHEERING FOR HILLARY CLINTON WHICH COULD BE USED AGAINST HER IN A STATE LIKE ARIZONA WHEN THE NEXT U.S. SENATE RACE IS UP.

JEREMY DUDA: AND JOHN MCCAIN, MOST CERTAINLY TOOK NOTE OF KIRKPATRICK'S ABSENCE, FUNNY TO TAKE SHOTS AFTER HE SPENT THE REPUBLICAN NATIONAL CONVENTION WEEK UP IN HER TERRITORY.

TED: LET'S TALK ABOUT THE U.S. SENATE RACE AND WHAT IS GOING ON THERE. WHAT ARE YOU SEEING HERE?

STEVE GOLDSTEIN: THE MCCAIN CAMPAIGN, EVEN IF WARD ISN'T A THREAT, WE'VE GOT MONEY AROUND AND MIGHT AS WELL SPEND IT AND KNOCK HER OUT. I GUESS KELLY WARD HASN'T DONE INFOMERCIALS YET.

JEREMY DUDA: IT'S NOT THE MCCAIN SPENDING MONEY. THE ACTION PAC, VERY PRO-MCCAIN SUPER PAC THAT FORMED TO HELP WITH INTRA-PARTY GOP RACES. THEY'VE SPENT ABOUT $1.3 MILLION GOING AFTERWARD. JOHN MCCAIN, TO MY KNOWLEDGE, REALLY HASN'T SPENT A DIME. I GET FOUR OR FIVE PRESS RELEASES A WEEK ATTACKING KIRKPATRICK, ONCE A MONTH, IF THAT DO THEY DEIGN TO ACKNOWLEDGE KELLY WARD'S EXISTENCE.

TED: IT'S NOT CHUMP CHANGE, ARE THEY -- NOT CHUMP CHANGE.

LUIGE DEL PUERTO: THEY'RE NOT TAKING THIS ELECTION LIGHTLY. THEY ARE TAKING HER -- THEY'RE DOING HER A POTENTIAL -- VIEWING HER AS A POTENTIAL THREAT.

TED: KELLY WARD.

LUIGE DEL PUERTO: KELLY WARD. THEY DON'T WANT LETTER TO GAIN ESPECIALLY IN A YEAR WHERE YOU HAVE -- DONALD TRUMP AND THE D.C. SENTIMENT CONVULSING, IF YOU WILL, THE PARTY -- CONVULSING, IF YOU WILL. THEY DON'T WANT TO SPEND THE MONEY FROM CAMPAIGN ITSELF AND, OF COURSE, IT'S -- YOU KNOW, IT'S THE GROUP SPENDING AGAINST KELLY WARD AROUND MCCAIN SPENDING AGAINST KIRK PATRICK.

JEREMY DUDA: I DON'T KNOW IF IT'S OCCURRED TO THEM THAT THERE'S A PRIMARY COMING UP IN A MONTH. MCCAIN STARTED RETURNING ADS AGAINST HER IN -- KIRKPATRICK RUNNING ADS AGAINST MCCAIN LAST WEEK, SHE MIGHT HAVE A TOKEN PRIMARY CHALLENGE. THE U.S. CHAMBER OF COMMERCE, SPENT MORE THAN A MILLION DOLLARS FOR MCCAIN. GOING AFTER KIRKPATRICK, LOOKING AHEAD TO THE GENERAL.

STEVE GOLDSTEIN: THAT'S A GOOD POINT, WITH THE CAMPAIGN, INDEPENDENT EXPENDITURE GROUPS GOING AFTER KIRKPATRICK, IT DOESN'T LOOK GOOD WHEN IT SAYS SHE LOVES HILLARY CLINTON AND HAS THE CHANCE OF PROJECTING ANN KIRKPATRICK AND THE CONVENTION.

TED: WE SHOULD MENTION THAT SHE'S SAID SHE'S NEVER ATTENDED A DEMOCRATIC NATIONAL CONVENTION AND HELD TRUE TO THAT. DOES -- LET'S GET TO THE GENERAL HERE, WHEN YOU'VE GOT A TRUMP, THE -- TRUMP V. CLINTON, WHAT DOES THAT DO TO MCCAIN V. KIRKPATRICK?

LUIGE DEL PUERTO: THE SHORT ANSWER IS WHO KNOWS EXACTLY WHAT KIND OF AN IMPACT THAT WOULD HAVE ON THE U.S. SENATE RACE IN THE STATE? WHAT WE KNOW IS THAT THE TWO CAMPAIGNS, MCCAIN'S CAMPAIGN IS TYING -- KIRKPATRICK'S CAMPAIGN IS TYING JOHN MCCAIN AND HAMMERING THE MESSAGE, LOOK, JOHN MCCAIN HAS BEEN THERE 30 YEARS, HE'S -- YOU KNOW, HE'S BEEN THERE SO LONG HE CAN'T SEE THAT THIS IS BAD FOR THE COUNTRY. THAT'S THE MESSAGE FROM THE KIRKPATRICK CAMP. ON THE OTHER HAND, YOU HAVE JOHN MCCAIN'S CAMP SAYING, LOOK, ANN KIRKPATRICK IS WITH HILLARY, OBAMA. AND THAT'S THE TWO MOST DOMINANT MESSAGES COMING OUT OF THE U.S. SENATE RACE SO FAR.

TED: IS IT BAD TO SAY SHE'S WITH HILLARY IN AN ELECTION WHERE I WOULD IMAGINE A NUMBER OF REPUBLICANS ARE GOING TO HOLD THEIR NOSES AND MARK THAT LINE ACROSS FROM HILLARY CLINTON.

JEREMY DUDA: OR GARY JOHNSON.

JEREMY DUDA: A LOT OF REPUBLICANS, EVEN IF THEY VOTE AGAINST THEY'RE -- TRUMP, THEY'RE NOT GOING TO GO DOWN-BALLOT. IT WILL ONLY GO SO FAR, IT'S STILL A REPUBLICAN STATE. HILLARY CLINTON IS STILL GOING TO BE VERY UNPOPULAR. TYING KIRKPATRICK TO HER IS PROBABLY GOING TO BE PRETTY SUCCESSFUL, OF COURSE, DOING THE SAME FOR MCCAIN WITH TRUMP.

TED: CALLED HIM A --

JEREMY DUDA: MADE FUN OF HIM FOR BEING A PRISONER OF WAR. WE HEARD A LOT OF DEFENSE OF MCCAIN.

TED: YOU CAN'T CALL HIM A DUMMY AND THAT HE'S NOT A HERO.

STEVE GOLDSTEIN: TRUMP'S MOST ENTHUSIASTIC SUPPORTERS ARE NOT TRADITIONAL CONSERVATIVES AND WHETHER IT'S THE STATE REPUBLICAN PARTY SO I ALMOST SEE THIS AS SQUIGGLY LINES AND I THINK THE PEOPLE WHO WOULD BE MORE INCLINED TO VOTE AGAINST MCCAIN ARE NOT GOING TO HAVE AS HARD OF TIME SAYING I SUPPORT THE PARTY. YOU SHOULD SUPPORT THE NOMINEE NO MATTER WHAT TRUMP SAID ABOUT YOUR WIFE OR FATHER.

LUIGE DEL PUERTO: I'VE SPOKEN WITH CONSULTANTS ABOUT THIS RACE AND ALL OF THEM ARE SAYING JOHN MCCAIN IS SUCH A WELL KNOWN ENTITY. HIS NAME IS PROBABLY 100% IN ARIZONA AND PEOPLE WILL VOTE FOR OR AGAINST HIM BASED ON WHAT HE'S DONE. IT'S NOT GOING TO BE BECAUSE OF DRUM AND THE FACT THAT DRUM HAS MOCKED JOHN MCCAIN A WAR HERO, HIS RECORD FOR BEING CAPTURED IN VIETNAM, TELLS THIS IS -- THIS IS THE CONSULTANT TELLING YOU, YOU'RE GOING TO VOTE FOR JOHN MCCAIN OR NOT VOTE FOR HIM BECAUSE OF THINGS HE'S DONE AND WHAT HE MEANS OR WHAT HE'S DONE FOR THE STATE.

JEREMY DUDA: DESPITE THAT, MCCAIN DOESN'T APPEAR TO BELIEVE THAT SUPPORTING TRUMP AS THE NOMINEE IS GOING TO HURT HIM. IT MIGHT NOT BE AS FULL-THROATED OF SUPPORT IF KELLY WARD IS ATTACKING HIM, BUT AS RECENTLY AS LAST WEEK, I ASKED ABOUT IT. PROBABLY THE 10,000TH TIME HE'S BEEN ASKED THAT, BUT HE'S SUPPORTING TRUMP AS THE NOMINEE AND NOT BACKING AWAY FROM IT.

LUIGE DEL PUERTO: BUT HE DOES PUT JOHN MCCAIN IN AN AWKWARD POSITION. EVERY TIME DONALD TRUMP SAYS SOMETHING CONTROVERSIAL AND ASKING RUSSIA TO RELEASE EMAILS, EVERY TIME HE DOES SOMETHING LIKE THAT, KIRKPATRICK WILL SURELY USE THAT TO SCORE POINTS.

STEVE GOLDSTEIN: MCCAIN BECAUSE OF HIS NAME RECOGNITION AND THE FACT HE'S BEEN IN CONGRESS 30 YEARS, AND 100% NAME RECOGNITION, HE'S GOING TO LIVE OR DIE ON JOHN MCCAIN.

TED: ALL RIGHT, JEFF DEWIT WILL BE THE CEO OF THE NATIONAL CAMPAIGN FOR DONALD TRUMP. WHAT DOES THAT MEAN?

JEREMY DUDA: COO. AND TOOK ME A LITTLE WHILE TO FIGURE IT OUT. I'VE NEVER HEARD OF A CHIEF -- A CAMPAIGN WITH A CHIEF OPERATING OFFICER BUT IF ANY CAMPAIGN WERE GOING TO HAVE THAT, DONALD TRUMP, THE BUSINESSMAN WOULD PROBABLY BE THE ONE. HE'S GOING TO BE HANDLING A LOT OF LOGISTIC, ADMINISTRATIVE ADVANCE WORK FOR RALLIES AND FUNDRAISING AND HELPING WITH FILING AND COORDINATING FUNDRAISERS AND ALL IN HIS SPARE TIME. NOT DURING HIS WORK HOURS FOR.

TED: SOUNDS LIKE A JOB YOU MIGHT WANT TO TAKE A LEAVE OF AND SENSE, OR RESIGN, BUT HE'S GOING TO HANG IN THERE.

LUIGE DEL PUERTO: IN A ELECTION LIKE THIS ONE AND A ROLE LIKE THAT ONE, YOU WOULD THINK HE WOULD DEVOTE EITHER HIS FULL ATTENTION EITHER TO HIS JOB AS STATE TREASURER OR, YOU KNOW, TO HELPING DONALD TRUMP. I MEAN, WE'RE PRESUMING HE'LL BE WORKING FROM 8:00 TO 5:00 OR 8:00 TO 6:00 OR 7:00 TO 8:00, AS TREASURER AND THEN SPENDING A COUPLE MORE HOURS BEFORE GOING HOME.

STEVE GOLDSTEIN: HE'S A MULTI-TASKER. AND I THINK THE CONFUSING THING, HE'S FOR 14 YEARS WAS CEO OF HIS OWN COMPANY AND DID NOT MAKE THE CEO JOB SOUND LIKE FUN. HE ALSO SAID, THE QUOTE WAS, JUST HELPING OUT A FRIEND.

JEREMY DUDA: VOLUNTEERING.

TED: NO DIFFERENT AT ALL.

JEREMY DUDA: NO DIFFERENT AT ALL. BUT I DON'T KNOW HOW MUCH THINGS WILL CHANGE. HE'S BEEN DEVOTING A LOT OF TIME TO THE TRUMP CAMPAIGN.

TED: WITH THAT IN MIND, JEFF DEWIT'S FUTURE IN ARIZONA POLITICS. HITCHING HIS RIDE ON THE TRUMP CART HERE. HOW FAR CAN HE GO?

JEREMY DUDA: BY HIS OWN ACKNOWLEDGMENT, NOT LOOKING FOR -- NOT GOING TO RUN FOR ANOTHER TERM AS TREASURER. THERE'S THOUGHT IF HE DOES, THE DUCEY PEOPLE WILL COME FOR HIM. I THINK THERE'S A GENERAL EXPECTATION IF TRUMP WINS, DEWIT WILL HAVE AN ROLE IN THE ADMINISTRATION. HE WAS THE FIRST STATEWIDE ELECTED OFFICIAL IN THE COUNTRY TO ENDORSE TRUMP. DEWIT WAS THERE.

LUIGE DEL PUERTO: THAT -- YOU KNOW, THE -- THIS NEWS HE'S GOING TO BE TAKE TAKING ON DUAL ROLE, FULL-TIME STATE TREASURER AND FULL TIME COO FOR DONALD TRUMP. THE QUESTION HAS BEEN RAISED IN MANY PEOPLE'S MINDS, HOW EASY OR DIFFICULT IS IT TO BE A TREASURER OF THE STATE? AND DO WE REALLY NEED SOMEBODY IN THAT POSITION.

TED: WATCH IT THERE, FELLOW. THE GOVERNOR USED TO BE TREASURER OF THIS STATE.

STEVE GOLDSTEIN: PLENTY OF TIME TO WORK ON A VERY SUCCESSFUL GOVERNOR'S RACE.

LUIGE DEL PUERTO: AND WORKED ON SEVERAL CAMPAIGNS WHILE WORKING AS A TREASURER AS WELL.

TED: DO YOU AGREE, DO YOU UNDERSTAND A STATE TREASURER'S JOB IS A CUSHY THING.

STEVE GOLDSTEIN: I WANT EVERY POSITION EXCEPT THE GOVERNOR AND ATTORNEY GENERAL APPOINTED.

TED: THAT WILL GO OVER WELL.

JEREMY DUDA: WE DON'T ACTUALLY NEED A LIVING BREATHING PERSON AS STATE TREASURER.

TED: WE'VE GOT A MINUTE OR SO LEFT. THERE'S GOING TO BE A COFFEE SHOP OPENED AT THE OLD CAPITAL CAPITOL BUILDING.

JEREMY DUDA: THE DREAM IS COMING TO FRUITION. THE ROOM IS KNOWN AS THE OLD ICE CREAM PARLOR. NOW IT'S AN EMPTY STOREROOM WHERE KIDS PUT THEIR BACKPACKS ON FIELD TRIPS BUT THE SECRETARY OF STATE HAS TO PAY RENT TO THE STATE SO LAST YEAR DECIDED WE'RE GOING TO PUT A COFFEE SHOP THERE AND PROVIDE OPPORTUNITIES FOR BLIND VENDORS AND IT'S TAKEN FOUR STATE AGENCIES BUT FINALLY GOT THE APPROVAL THEY NEEDED.

TED: ONLY IN ARIZONA DOES IT TAKE A SIX-MONTH FIGHT INVOLVING FOUR GOVERNMENT AGENCIES TO OPEN A COFFEE SHOP.

STEVE GOLDSTEIN: GET MORE PEOPLE IN THE CAPITOL MUSEUM.

TED: THANK YOU, GOOD TO HAVE YOU HERE.

TED: MONDAY ON "ARIZONA HORIZON," TEMPE TRIES A BUSINESS SOLUTION TO HELP KEEP PANHANDLERS OFF CITY SIDEWALKS.

TED: AND A PUBLIC SERVICE AWARD IS NAMED IN HONOR OF GABE ZIMMERMAN. TUESDAY, A NEW TEST TO DETECT ANTIBIOTIC-RESISTANT INFECTIONS, AND WEDNESDAY, BREAK DOWN A NEW PEDIATRIC SLEEP STUDY. AND THURSDAY, HEAR ABOUT A GRANT TO HELP IMPROVE THE HEALTH OF YOUNG ADULTS LEAVING THE JUSTICE SYSTEM. AND FRIDAY, IT'S THIS -- ANOTHER "JOURNALISTS' ROUNDTABLE." THAT'S IT FOR NOW. YOU HAVE A GREAT WEEKEND.

In this segment:
Luige Del Puerto: Arizona Capital Times
Steve Goldstein: KJZZ Radio
Jeremu Duda: Arizona Capital Times
SPOTLIGHT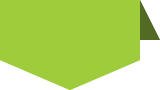 STAY in touch
with
azpbs.
org
!
Subscribe to Arizona PBS Newsletters: