Salt River Project will be doing a test burn of forest biomass to produce electricity at the Coronado Generating Station in St. Johns. SRP water supply director Bruce Hallin will tell us more about the effort to produce power from forest waste.
Transcript:
Ted: "Horizon" HIMEJI THE THE THE TEST TEST TEST TEST TEST TEST TEST TEST TEST TEST TEST TEST TEST

Ted Simons: COMING UP NEXT ON ARIZONA HORIZON: THE REPUBLICAN NATIONAL CONVENTION IS OVER. TONIGHT WE GET ANALYSIS FROM POLITICAL CONSULTANTS "AT" THE CONVENTION SITE IN CLEVELAND AND HERE IN‐STUDIO. A CONVENTION WRAP‐UP, NEXT, IN ARIZONA HORIZON.
Video: ARIZONA HORIZON IS MADE POSSIBLE FROM THE CONTRIBUTIONS FROM THE FRIENDS OF ARIZONA PBS. THANK YOU.

Ted Simons: GOOD EVENING AND WELCOME TO ARIZONA HORIZON, I'M TED SIMONS. THE REPUBLICAN NATIONAL CONVENTION CONCLUDED TONIGHT AS DONALD TRUMP ACCEPTED THE G‐O‐P PRESIDENTIAL NOMINATION WITH A SPIRITED ADDRESS. JOINING US NOW WITH ANALYSIS ON THE CONVENTION AND WHERE REPUBLICANS GO FROM HERE ARE POLITICAL CONSULTANTS CHUCK COUGHLIN, PRESIDENT OF HIGH‐GROUND PUBLIC AFFAIRS CONSULTANTS, STAN BARNES, FOUNDER AND PRESIDENT OF COPPER STATE CONSULTING GROUP, AND JOINING US LIVE VIA SATELLITE FROM THE QUICKEN LOANS ARENA IN CLEVELAND, CONSTANTIN QUERARD, FOUNDER OF GRASSROOTS PARTNERS. GOOD TO YOU YOU HERE THANK YOU FROJOINING US CONSTANTIN I WANT TO START YOU HAVE PAINT THE PICTURE OF THE SPEECH, HOW IT WAS RECEIVED AND HOW THE ARIZONA DELEGATION TOOK IT.

Constantin Querard: I THINK LIKE A LOT OF CONVENTIONS YOU WILL NOT BE SURPRISED TO NOTICE THE HALL IS PACKED WITH PEOPLE WHO LOVE THE NOMINEE. IT IS AN HOUR LATER AND YOU CAN STILL HEAR THE BALLOONS POPPING. I THINK THE QUESTION NOW IS HOW THE VIEWING PUBLIC NATIONALLY LOOKS AT IT.

Ted Simons: WHAT DO YOU THINK? YOU ARE IN THE BUBBLE BUT ONCE YOU ARE DONE AND OUT OF THE ARENA HOW DO YOU THINK FOLKS WILL TAKE THE SPEECH AND CONVENTION OVERALL?

Constantin Querard: I THINK THEY WILL REACT FAVORABLY TO THE SPEECH. HE HAS AN ADVANTAGE BEING A POPULUS AS OPPOSED TO CONSERVATIVE THEY RUN TO THE CONSERVATIVE AND THEN HAVE TO GET BACK TO THE MIDDLE BUT AS A POPULUS HE WAS THERE. HE TALKED ABOUT TAKING CARE OF VETERANS AND BLUE LIVES MATTER ALL THE WAY TO THE FAR LEFT WHERE HE MADE OBVIOUS ADVANCES ON THE BERNIE SANDERS VOTERS. HE IS ABLE TO DO THAT BECAUSE HE STARTS IN THE CENTER AT RELATIVELY POPULUS POSITIONS.

Ted Simons: SOME SAY HIS PERFORMANCE WAS STILTED. IT DIDN'T SEEM LIKE HE DIDN'T GET WHAT HE WAS LOOKING FOR AND THEN OTHER TIMES PEOPLE ERUPTED INTO APPLAUSE WHEN HE WAS NOT EXPECTING IT.

Constantin Querard: HE WAS WORKING OFF THE TELEPROMPTER WHICH ISN'T HIS NATURAL STYLE HE DID FAIRLY WELL AND AD‐LIBBED A FEW TIMES WHICH IS TO BE EXPECTED I DON'T THINK YOU CAN SCRIPT A CANDIDATE LIKE DONALD TRUMP. BUT I THOUGHT IT SEEMED RELATIVELY SMOOTH HERE. I THINK YOU ARE USED TO A WILDER, FREER DONALD TRUMP. THAT MAY NOT BE A BAD THING IF PEOPLE SEE HIM ACTING SORT OF TRADITIONALLY PRESIDENTIAL IN TERMS OF APPEARANCE AND PRESENTATION.

Chuck Coughlin: THIS IS CHUCK, THERE IS A COUPLE UNCONVENTIONALS ON THE SPEECH TRADE, AND REFERENCE TO EQUAL PAY AND ISSUES ON SOCIAL POLICY AND POLICIES ON PAY HOW DID THE HALL REACT TO THAT? HOW DO YOU THING MORE TRADITIONALLY CONSERVATIVES RESPOND TO THAT MESSAGE OUTSIDE THE HALL AND INSIDE THE HALL? INTERESTED IN YOUR THOUGHTS.

Constantin Querard: PROBABLY GET TWO REACTIONS. THE FOLKS INSIDE THE HALL WERE FURBANT SUPPORTERS OF DONALD TRUMP. HIS KIDS DO REALLY WELL. THEY PRESENT WELL. THEY SPEAK WELL THEY REALLY REFLECT WELL UPON HIM. SHE COULD SAY JUST ABOUT ANYTHING AND THE CROWD WOULD LOVE IT. YOU ARE AT THE REPUBLICAN NATIONAL CONVENTION AND SHE SAID I DON'T IDENTIFY AS A REPUBLICAN OR DEMOCRAT AND IT WAS AN APPLAUSE LINE AND THAT IS NOT SUPPOSED TO BE AN APPLAUSE LINE AT THE REPUBLICAN NATIONAL CONVENTION. THERE GOAL IS A BROAD SWATH OF VOTERS. I THINK WE HAVE TWO CANDIDATES WHO ARE HISTORICALLY UNFAVORABLE. SO FROM THAT STAND POINT I THINK TRUMP HAS THE ADVANTAGE OF BEING ABLE TO RANGE FROM THE FAR LEFT TO THE FAR RIGHT ON ISSUES WHERE HILLARY CLINTON CAN'T. SHE CANNOT DELIVER A CENTER RIGHT ON ANY ISSUE OUTSIDE OF TRADE SHE HAS POTENTIALLY A NARROWER PORTION OF THE PEOPLE SHE CAN APPEAL TO.

Stan Barnes: I AM ON THE SAME FREQUENCY AS CHUCK THERE WERE POIGNANT MOMENTS IN THE SPEECH THAT WE AS REPUBLICANS NEVER THOUGHT WE WOULD SEE. ONE WAS THE POINT CHUCK MADE ON TRADE AND THE OTHER WAS ON THE LGBTQ ISSUE. HE SAID IT BUT THEN DROVE IT BY THANKING EVERYBODY BY APPLAUDING IT I AM THINKING I AM WATCHING HISTORY HERE. WHAT DID IT FEEL LIKE IN THE HALLWAY?

Constantin Querard: I THINK PEOPLE RESPONDED FAVORABLY. WHAT WAS INTERESTING WAS IT WAS A RELATIVELY LONG SPEECH AND I DON'T REMEMBER HIM MENTIONING GOD A SINGLE TIME FOUR YEARS AGO THE DEMOCRATS BOOED GOD AT THEIR CONVENTION AND THIS YEAR I DON'T THINK THEY MENTIONED HIM IN THE SPEECH. I DON'T KNOW DELIBERATE OR NOT. BUT A LOT OF PEOPLE WENT THROUGH THE WRITING OF A SPEECH LIKE THAT. I THINK THAT ABSENCE WAS PROBABLY NOTED MORE BY CONSERVATIVES THAN ANYTHING HE INCLUDED. THE CIVIL RIGHTS EXTEND TO EVERYBODY. THEY COVER EVERYBODY REGARDLESS OF HOW YOU CHOSE TO LIVE YOUR LIFE. THAT IS A CONSERVATIVE MESSAGE. MAYBE IT HAS A HINT OF LIBERTARIANISM TO IT. WHAT I GOT FROM SOME CONSERVATIVES WAS THE ONE THING LEFT OUT OF THE SPEECH.

Ted Simons: YOU MENTION TED CRUZ I WANT TO GET YOUR THOUGHTS. YOU ARE A CRUZ SUPPORTER. DID HE DO THE RIGHT THING BY NOT ENDORSING DONALD TRUMP FROM THE STAGE?

Constantin Querard: THE POLITICAL QUESTION WE WILL HAVE TO ANSWER LIKE FIVE OR TEN YEARS FROM NOW I THINK HE DID THE RIGHT THING AS FAR AS HOLDING A SORT OF FIRM POSITION. IN AN ODD SORT OF WAY, WE HEARD REMARKS YESTERDAY AT THE MOST TRUMP‐LIKE THING DONE ON THE STAGE WAS DONE BY TED CRUZ. NO ONE THINGS IF THEY WENT AFTER MELANIA THAT HE WOULD GET ON THE STAGE AND ENDORSE TED CRUZ. STANDING ON THE GROUND AND DEFENDING YOUR LIFE AND FATHER WAS THE RIGHT THING TO DO. TO HIS CREDIT, HE SHOWED UP AND MADE THE SPEECH AND CONGRATULATED HIM BY NAME WHERE AS OTHERS SEND VIDEO I DON'T KNOW IF THE CROWD WILL FEEL DIFFERENTLY. YOU HAD THE FELLOWS IN THE YELLOW HATS WHIPPING THE BOO VOTES OUT OF NEW YORK TO CREATE THAT SCENE. POLITICALLY I DON'T UNDERSTAND THAT. YOU WOULD NOT WANT TO SEND A DIVIDEDED MESSAGE ON THE WEDNESDAY NIGHT ‐‐DIVIDED ‐‐BUT THEY WENT TO THE TROUBLE TO DO THAT

Ted Simons: DO YOU THINK TED CRUZ DID THE RIGHT THING? SOME ARE SAYING HIS POLITICAL CAREER IS OVER.

Chuck Coughlin: IT WAS ABSOLUTELY CRUZ‐LIKE. HE IS WHAT HE IS AND I THINK THAT IS WAS CONSTANTINE IS SPEAKING TO. TO EXPECT HIM TO ADVOCATE AS A CONSTITUTIONAL CONSERVATIVE TO A GUY I NEVER EXPECTED HIM TO DO IT. I WAS SURPRISED HE SHOWED UP. THE QUESTION IS MORE ETIQUETTE. DO YOU GO TO DONALD TRUMP'S CONVENTION, HIS BIRTHDAY PARTY, IF YOU WILL, AND DUMP ON THE FLOOR? THAT IS SART OF WHAT HE DID. SO I THINK THE CALCULUS IS JUST RIGHT HOW IS THAT GOING TO BE JUDGED FOUR YEARS FROM NOW?

Stan Barnes: IT FEELS TO ME HE STOOD UP FOR HIS OWN PHILOSOPHY BUT IN TERMS OF HIS ELECTABILITY IN 2020 AND HIS WAS REAGAN TO FORD HE FAILED. I DON'T THINK HE DID FAVORS BY GOING THERE, LEADING TO THE EDGE AND THOUGHT DELIVERING. THE NEXT MOMENT HE IS IN FRONT OF THE TEXAS DELEGATION AND HALF OF THAT DELEGATION WANTED HIS HEAD ON A PLATTER. I DON'T THINK IT WORKED FOR HIM.

Chuck Coughlin: I WANT TO ASK CONSTANTINE A QUESTION. IT SEEMED OUR NOMINEE DOUBLED DOWN ON THE IMMIGRATION ISSUE IN A MORE GERCONIAN WAY THAN I EXPECTED HOW DID THE RECEPTION SEEM IN THE HALL?

Constantin Querard: THEY REALLY LOVED HIM IN THE HALL. THE DAY BEFORE I ALMOST MISSED THE CRUZ SPEECH BECAUSE I WAS WITH HIM GETTING BACK AND FORTH FOR INTERVIEWS AND TRYING TO GET THROUGH THIS HALL WITH HIM IS DIFFICULT. THE NUMBER OF PICTURES YOU HAVE TO STOP AND TAKE ALONG THE WAY. THEY LOVED HEARING FROM HIM. THEY DID A REALLY GOOD JOB WITH THE SPEECH. YOU NEVER KNOW HOW IT IS GOING TO GO. I DON'T THINK HE USED TELEPROMPTERS EITHER.

Ted Simons: AS FAR AS THE CONVENTION AS A WHOLE HE HEARD AN AWFUL LOT ABOUT HILLARY CLINTON. SOME OF THE SPEAKERS MENTIONED HILLARY CLINTON MORE THAN THEY DID DONALD TRUMP. WAS THAT A SMART THING TO DO? RESONATED WITH THOSE AT THE CONVENTION BUT DO YOU THINK IT WILL RESONATE WITH THOSE OUTSIDE THE HALL?

Constantin Querard: I THINK YOU HAVE TWO CANDIDATES WITH HIGH UNFAVORABLE RATINGS. THEY HAVE A LONG LIST OF PROBLEMS AND ISSUES THAT OUGHT TO BE BROUGHT UP. VOTERS ARE NOT OLD ENOUGH TO REMEMBER ALL OF THE ISSUES. IF YOU TALK ROSE LAW FIRM WITH A VOTER WHO IS IN THEIR 20S THEY HAVE NO IDEA WHAT YOU ARE TALKING ABOUT. SO THEY PROBABLY MADE THE CALCULUS THEY HAVE TO DRIVE HOME POINTS. SHE HAS CERTAIN THINGS LIKE BENGHAZI AND OTHERS THAT OUGHT TO BE AUTOMATIC EQUAL ‐‐DISQUALIFIERS. IF THEY CAN SAY THAT DISQUALIFIES YOU FROM CONSIDERATION THEY MIGHT BE ABLE TO CHANGE THE VOTERS. THIS IS GOING TO BE A WORLD WAR THREE RACE SO WHATEVER THEY CAN DO TO MAKE UP GROUND THEY WILL DO.

Chuck Coughlin: THAT IS THE KIND OF RACE HE WANTS TO WIN. HE WANT A GROUND WAR CAMPAIGN AND HIM TO DICTATE THE TERMS OF THE DEBATE. I THINK WE WILL SEE THAT. WE WILL FIND OUT IF THAT IS THE TERMS THAT ARE ACCEPTED NEXT WEEK. I HAVE MAINTAINED IF SHE CHOSES THAT IT WILL BE A VERY TIGHT RACE. IF SHE CHOSES TO REDEFINE AND GO TO THE SPREAD OFF AND PLAY A MORE AGGRESSIVE STRATEGY, BECAUSE I WAS SURPRISED ON THE IMMIGRATION ISSUE TONIGHT. I HAVE DONE POLLING ON ARIZONA VOTERS ON SAY SENATORS SUPPORT FOR THE GANG OF EIGHT PROPOSAL A FIND A MAJORITY OF PRIMARY VOTERS SUPPORT THAT PROPOSAL. AND WIDE VAST MAJORITY IN ARIZONA SUPPORT A PRO‐IMMIGRATION BORDER SECURITY POLICY. I THINK WE HAVE SECURED THE BORDER IN TERMS OF ‐‐IN A MANNER THAT WAS SIGNIFICANTLY DIFFERENT THAN IT HAS BEEN SINCE 2010 WHEN IT BECAME THE REAL HOT BUTTON.

Ted Simons: WE HAVE TO LET YOU GO IN A MINUTE OR TWO BUT OVERALL YOU ARE ADVISING THE TRUMP CAMPAIGN. CONGRATULATIONS WHAT DO YOU TELL SAY?

Constantin Querard: I NEED TO TELL MY MOM. SHE IS NOT GOING TO BELIEVE THIS. TO A CERTAIN DEGREE THEY ARE WHO THEY ARE. THEY APPEAR TO LEAVE THE CONSERVATIVE MESSAGE ‐‐THE LOUDEST APPLAUSE OF THE NIGHT WAS APPOINTING CONSERVATIVE JUDGES WHO WOULD DEFEND THE CONSTITUTION BUT THEY PASSED THE CONSERVATIVE MESSAGES ON THE SURROGATES SO YOU WILL SEE THE NRA AND PERKINS TALKING ON ISSUE AND I THINK GETTING INTO THE NEIGHBORHOODS AND EXPLAIN HOW HILLARY CLINTON FAILED AND HOW THEIR LIVES CAN BE BETTER. USUALLY THE REPUBLICAN CAN'T GET THROUGH THE MEDIA TO GET THAT MESSAGE BUT TRUMP IS DIFFERENT. IF HE SAYS IT THEY WILL HEAR IT. HE HAS TO SAY IT A HUNDRED TIMES FOR THEM TO TO UNDERSTAND HE IS SERIOUS BUT THAT MAY MOVE THE NUMBERS IN THE SWING STATES

Ted Simons: THANK YOU FOR JOINING US. WE APPRECIATE YOU STAYING UP LATE FOR US. SAFE TRAVELS HOME.

Ted Simons: GENTLEMEN, I WANT TO GET BACK TO THIS IDEA THAT IT SEEMED AS THOUGH HILLARY CLINTON WAS THE STAR OF THIS CONVENTION FOR MANY OF THESE SPEAKERS. I MEAN IT WASN'T SO MUCH WHAT WE ARE GOING TO DO. IT SEEMED AS WHAT WE WILL NOT LET HER DO.

Stan Barnes: HERE IS THE SIMPLE REASON. SHE IS THE SINGLE UNIFYING FACTOR OF EVERYBODY IN THAT ARENA. IT COULD BE THE UNIFYING FACTOR OF THE REPUBLICAN PARTY IN 2016 IS THAT WE DON'T WANT HILLARY CLINTON TO BE PRESIDENT OF THE UNITED STATES. TRUMP DIDN'T DO THAT MUCH OF IT. I THOUGHT MAYBE HE WOULD DO MORE. HE DID A LOT. A LOT OF PEOPLE DID. HE BALANCED IT WITH A LOT OF OTHER THINGS. I HAD THIS FEELING WHEN I WAS WATCHING HIM. I AM A TEDDY ROOSEVELT GUY. WHEN YOU SEE THE BLACK AND WHITE FOOTAGE OF HIM HE LOOKS EXHAUSTED AFTER HE SPEAKS BECAUSE HE IS POUNDING THE FIRST AND EMPHASIZING AND I SAW THAT FROM TRUMP. WHEN HAVE WE SEEN SUCH A PASSIONATE SPEECH FROM A REPUBLICAN, NORMALLY STIFF AND SOMEONE TRYING TO BEHAVE IN THE BOX BUT TRUMP WAS BREAKING ALL OF THE RULES TONIGHT AND I THINK IT PLAYED TO HIS ADVANTAGE.

Ted Simons: DO YOU THINK THAT WAS PASSIONATE? I HEARD SOME SAY HE LOOKED STILTED FOR DONALD TRUMP.

Chuck Coughlin: HE HIT THE LINES WELL LET'S ADMIT WHAT WE ARE DEALING WITH. WE ARE DEALING WITH A MASTER MARKETER. HE USED TONIGHT'S SPEECH TO FRAME WHAT HE WANTS THE CAMPAIGN TO BE ABOUT WHICH AS WE JUST TALKED ABOUT IS AN AGENDA, IS A REFERENDUM ON WHERE THE COUNTRY IS TODAY FROM HIS PERSPECTIVE. I MEAN HE SAID, I AM GOING TO MAKE AMERICA RICH AGAIN LAST TIME I CHECKED WE ARE THE STILL THE RICHEST COUNTRY IN THE WORLD HE IS PORTRAYING A DARK VISION OF WHERE WE ARE TODAY. IF YOU LOOK AT NATIONAL AND STATE POLLS PEOPLE'S APPROVAL RATING OR DISAPPROVAL RATING ARE AT AN ALL‐TIME HIGH. HE IS SPEAKING TO THAT MESSAGE SET OF HANGING AROUND THAT STATUS QUO AND THAT DYSFUNCTIONALITY WITHOUT THE BURDEN OF IDEOLOGY WRAPPED AROUND IT. HE CAN LAY TRADE AND IMMIGRATION AT HER FEET WITHOUT OWNING IT HIMSELF.

Stan Barnes: HE IS NO REAGAN. HE IS DONALD TRUMP BUT REAGAN, WHEN HE RAN AGAINST CARTER IN 1980, HAD SOME OF THE SAME BROAD SWEEPS. THE COUNTRY FELT THE MALAISE AND LIKE WE WERE NOT WHAT WE USED TO BE AND READ ABOUT AND TRUMP IS DOING THE SAME PLAY.

Ted Simons: YOU MENTION REAGAN AND FOR REAGAN IT WAS MORNING IN AMERICA. I AM FEARING WITH TRUMP IT IS MIDNIGHT IN AMERICA

Ted Simons: THE BELL IS RINGING.

Ted Simons: WHAT HAPPENED TO THE IDEA OF HOPE, NOT NECESSARILY HOPE AND CHANGE BUT HOPE AND A POSITIVE LIKE WE ARE THE BEST AND WE WILL DO THIS AS OPPOSED TO ‐‐HE IS RUNNING OUT THERE SAYING THE AMERICAN DREAM IS DEAD.

Chuck Coughlin: AS CONSTANTINE SAID, THE CAMP PAIN WANTS A TRENCH WARFARE AND WANT THE CLINTON CAMPAIGN TO BE BATTLING IN PENNSYLVANIA, IN IOWA, IN NEW JERSEY AND NEW YORK. IN THOSE TRADITIONAL STATES. THE QUESTION HAS BEEN TO ME ALWAYS IS THIS IS HILLARY'S CAMPAIGN TO LOSE IF SHE PLAYS DEFENSE AND LOOKS AT THE DEMOCRATIC MAP FROM A TRADITIONAL PERSPECTIVE SHE CAN LOSE THIS CAMPAIGN BECAUSE HE IS GOING TO PLAY IN THEIR BACKYARD. ON THOSE ISSUES OF TRADE HE IS GOING TO PLAY IN THEIR BACKYARD. ON THE ISSUE OF IMMIGRATION WHICH PLAYS BETTER IN OHIO, INDIANA, PENNSYLVANIA, MICHIGAN, NEW JERSEY. OUR BIGGEST TRADING PARTNER IS MEXICO. WE NEED IMMIGRATION TO WORK. WE NEED A SECURE BORDER. WE NEED THE NATION'S ATTENTION TO BE ON MEXICO AS A FOREIGN POLICY ISSUE NOT A DOMESTIC POLICY

Ted Simons: DO WE NEED THE WALL? HE IS GOING TO BUILD THE WAIL.

Stan Barnes: THAT BOX HAS BEEN CHECKED AND WHETHER YOU SUPPORT IT THAT IS PART OF THE RHETORIC. BUT WE HAVE THE LAW AND ORDER CANDIDATE NOW.

Stan Barnes: CHUCK, IF YOU CAN BE WITH THE LAW AND ORDER SIDE OR THE BLACK LIVES MATTER SIDE WHICH SIDE DO YOU WANT IN AN ELECTION? TRUMP IS OWNING THE LAW ENFORCEMENT SIDE AND THAT IS CENTER RIGHT.

Ted Simons: SOME OF THE BIGGEST APPLAUSE WERE N ATTACK ON OFFICERS IS AN ATTACK ON EVERYONE. I AM THE LAW AND ORDER CANDIDATE. IS IT IN ‐‐ENOUGH TO SIPHON THE VOTERS?

Chuck Coughlin: I DON'T THINK SO. I THINK IT IS A NUANCE MESSAGE THE DEMOCRATS WILL HAVE TO ARTICULATE. WE ARE IN A NEW ERA OF TECHNOLOGY. WHAT WE ARE SEEING TODAY HAS BEEN GOING ON FOR THE LAST 50 YEARS IN AMERICA WE ARE JUST SEEING IT NOW BECAUSE THERE IS BODY CAMERAS AND CELLPHONE CAMERAS WE NEED TO ACKNOWLEDGE THERE ARE GOOD POLICE OFFICERS OUT THERE DEFENDING ME AND YOU AND EVERYBODY ELSE. BUT THERE ARE GUYS ON POWER TRIPS AND FEEL INTIMIDATED AND THE MORE AND MORE YOU SEE IT AND THE DALLAS CHIEF SAID IT, WE WANT YOU TO BE ON OUR FORCE. THEY NEED IT MAKE THE POLICE COMMUNITY AND SO THAT IS A MESSAGE, A BRIDGE MESSAGE THEY CAN USE TO SAY IN PHILADELPHIA, THAT THEY CAN ARTICULATE BUT DO THEY DO THAT? I THINK THEY ARE SMART ENOUGH TO FIGURE THAT ONE OUT AND FIGURE OUT HOW ‐‐

Stan Barnes: I THINK CLUES IN WHAT HAPPENED IN THE PAST AND THE REAGAN ONE. NIXON DID THE SAME THING ON THE LAW AND ORDER SIDE IN 1968. THAT WAS A TOUGH TIME. THE CENTER RIGHT OF THE COUNTRY WANTED TO HEAR THAT MESSAGE.

Ted Simons: HE SAID TODAY WE WILL ELIMINATE CRIME. HE CAME CLOSE TO SAYING WE WILL ELIMINATE CRIME.

Chuck Coughlin: WE WILL SEE A DISCUSSION ABOUT THE FBI CRIME STATISTICS AND WHAT THEY ARE. THERE MAY BE A BIG DEBATE ABOUT THAT. BUT THE PERCEPTION OF AMERICA, AND MR. REALITY TV SHOW KNOWS IT, IS WHAT THEY SEE EVERY DAY. WHAT THEY SAW IN DALLAS, BATON ROUGE, AND THAT IS WHAT HE HE IS PLAYING TO. HE IS GOING TO PLAY TO THAT TYPE OF FEAR.

Ted Simons: WAS THIS CONVENTION OVERALL A REALITY SHOW? WE HAD ACTORS, UNDERWEAR MODELS, EVERY MEMBER OF THE TRUMP FAMILY.

Ted Simons: WHAT IS YOUR PROBLEM WITH THAT? ARE YOU JUDGING?

Ted Simons: I AM JUST SAYING ARE WE SEEING A NEW FORM OF POLITICAL PRESENTATION?

Stan Barnes: YEAH, WE ARE. THIS IS DONALD TRUMP THIS IS REALITY TV. NOT JUDGING. THIS IS A GUY SPEAKING TO THE BROAD STROKE OF AMERICA. THE EXPECTATIONS WERE LOW THAT THIS WAS GOING TO BE CHAOTIC AND DIVIDED AND NO ONE OF ANY IMPORTANCE WAS GOING TO SHOW UP AND YET IT WAS A GREAT CONVENTION.

Chuck Coughlin: HOLD ON A SECOND. I HEARD BOOS AT TED CRUZ, I HEARD BOOS FOR MITCH MCCONNELL. THAT DOESN'T SOUND ALL HONKY DORY.

Chuck Coughlin: A HUNDRED YEARS AGO WE HAD FIRST FIGHTS. THIS IS A CONVENTION AND DEMOCRACY

Chuck Coughlin: DONALD CAME AWAY WITH A UNIFIED CONVENTION. HE KNEW CRUZ WASN'T GOING TO ENDORSE HIM. HE HAD HIS GUYS DOWN FRONT, READY TO INSIGHT THE CROWD, HE FLEW HIS PLANE OVER CRUZ'S RALLY THE NIGHT BEFORE WHEN CRUZ WAS TALKING AND CRUZ HAD TO WAIT FOR THE PLANE. THIS IS A GUY WHO IS A MASTER AT THE PERCEPTION AND MASTER OF TV.

Ted Simons: WE WENT INTO THIS CONVENTION THINKING THE WB PART ‐‐REPUBLICAN PARTY WAS DIVIDED. DID THE REPUBLICANS LEAVE THIS CONVENTION BETTER OFF THAN THEY WENT IN?

Stan Barnes: I DON'T THINK THERE IS ANY OTHER WAY TO SEE IT. THEY WENT IN WITH EVERYONE SPECULATING ON THE WORST OUTCOMES AND THEY DIDN'T HAPPEN. TED CRUZ MADE DONALD TRUMP LOOK LIKE THE BIGGER AND GRACIOUS MAN. AS A REPUBLICAN, I KEEP SAYING IF YOU COULD DIP TRUMP IN A LITTLE DIPLOMATIC HOT SAUCE HE WOULD BE SO MUCH BETTER.

Ted Simons: WOULD HE BE?

I DON'T KNOW I THINK HE IS WHO HE IS. THE QUESTION COMES DOWN TO WHAT HAPPENS NEXT WEEK. DO THEY FOLLOW THE DOG WHISTLE? OR DO THEY RUN THEIR AGENDA? DO THEY RUN MORNING IN AMERICA? DO THEY SAY WE ARE ON THE CUSP OF RE‐CREATING A NEW AMERICA, A GREAT AMERICA, WITH MORE OPPORTUNITY FOR ALL THAT REPRESENTS AN EQUAL OPPORTUNITY SOCIETY AND SOME OF THE POPULISM BERNIE BROUGHT TO THE STAGE. DOES SHE EMBRACE THAT AND SAY I AGREE? THAT IS GOING TO BE AN INTERESTING. I THINK YOU WILL SEE A LOT OF NATIONAL SECURITY REPUBLICANS THAT ALREADY WALKED AWAY, OTHER PEOPLE WHO HAVE ENORMOUS REPUTATIONS HAVE WALKED AWAY FROM DONALD, I THINK THAT WILL CONTINUE AND THAT WILL BE A THEMATIC NEXT WEEK. HAVING A GUY LIKE THAT AT THE TOP IS A SCARY PLACE TO BE

Ted Simons: ONE MORE QUICK POINT. WE ARE LEAVING OUT AN IMPORTANT POINT TRUMP RAN RIGHT AT WASHINGTON. I AM WITH YOU. I AM YOUR VOICE AND OF COURSE HILLARY IS WASHINGTON. THAT IS GOING TO BE ANOTHER DIVIDE IN THESE CAMPAIGNS.

Chuck Coughlin: HE HAS AN ENORMOUS ADVANTAGE THAT WAY. NO BAGGAGE FROM THERE. HE IS THE OUTSIDER. HE IS THE POPULUS AND HE IS GOING TO RUN THE STATUS GO.

Ted Simons: WE ONLY HAVE 30 SECONDS LEFT BUT ANYONE WITH COMMON SENSE WILL SAY YEAH, THAT IS ONE THING TO SAY BUT CAN HE GET IT DONE.

Stan Barnes: THE ENERGY IS ON THE REPUBLICAN SIDE AND NOT ON THE DEMOCRATIC SIDE AND THAT IS GOING TO PLAY A FACTOR.

Ted Simons: DO YOU AGREE WITH THAT?

Chuck Coughlin: IT IS UP TO HER. IF SHE GOES AND RUNS A CIVIL RIGHT CAMPAIGN IN HONOR OF IMMIGRATION REFORM THAT WOULD BEGIN TO SHIFT THE MESSAGE TO HER SIDE.

Ted Simons: GENTLEMEN, WE HAVE RUN OUT OF TIME. GOOD TO HAVE YOU BOTH HERE THAT IS IT. I AM TED SIMMONS AND THANK YOU FOR JOINING US. YOU HAVE A GREAT EVENING. CLOSED CAPTION PRODUCTIONS WWW.CCPRODUCTIONS.COM 844‐335‐0911
Video: ARIZONA HORIZON IS MADE POSSIBLE BY THE FRIENDS AND MEMBERS OF PBS MEMBERS OF YOUR PBS STATION, THANK YOU.

In this segment:
Bruce Hallin - SRP water supply director
Also in this episode:
SPOTLIGHT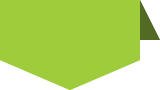 STAY in touch
with
azpbs.
org
!
Subscribe to Arizona PBS Newsletters: