The Arizona Corporation Commission is best known for regulating utilities and setting their rates, but the commission has many other functions such as overseeing securities. Lately, almost every member of the commission has been steeped in various controversies. The five Republican candidates vying for three of the seats on the five-member commission will debate issues pertaining to the commission. They are incumbents Robert "Bob" Burns and Andy Tobin, along with the challengers: former judge Boyd Dunn, state lawmaker Rick Gray and former state lawmaker Al Melvin.
Transcript:
TED SIMONS: GOOD EVENING AND WELCOME TO THIS SPECIAL "ELECTION 2016" EDITION OF "ARIZONA HORIZON." I'M TED SIMONS. TONIGHT'S SHOW IS A HOUR LONG DEBATE SPONSORED BY THE ARIZONA CITIZENS CLEAN ELECTIONS COMMISSION. WE'LL HEAR FROM THE CANDIDATES COMPETING IN THE REPUBLICAN PRIMARY FOR THE ARIZONA CORPORATION COMMISSION'S THREE CONTESTED SEATS. AS WITH ALL OF OUR "ARIZONA HORIZON"'S DEBATES, THIS IS NOT A FORMAL EXERCISE. IT'S AN OPEN EXCHANGE OF IDEAS, AN OPPORTUNITY FOR GIVE AND TAKE BETWEEN CANDIDATES FOR ONE OF THE STATE'S MOST IMPORTANT OFFICES. AS SUCH, INTERJECTIONS AND EVEN INTERRUPTIONS ARE ALLOWED, PROVIDED THAT ALL SIDES GET A FAIR SHAKE, AND WE'LL DO OUR BEST TO SEE THAT THAT HAPPENS. THE ARIZONA CORPORATION COMMISSION IS BEST KNOWN FOR REGULATING UTILITIES, INCLUDING RATE SETTING. BUT THE COMMISSION HAS OTHER REGULATORY OBLIGATIONS AND ITS MEMBERS SERVE IN EXECUTIVE, JUDICIAL AND LEGISLATIVE CAPACITIES. JOINING US FOR TONIGHT'S DEBATE, IN ALPHABETICAL ORDER: INCUMBENT COMMISSIONER ROBERT "BOB" BURNS. RETIRED SUPERIOR COURT JUDGE AND FORMER ASSISTANT ATTORNEY GENERAL BOYD DUNN. STATE LAWMAKER AND FORMER BUSINESS OWNER RICK GRAY. FORMER STATE SENATOR AL MELVIN. AND FORMER STATE SPEAKER OF THE HOUSE ANDY TOBIN. EACH CANDIDATE WILL NOW GIVE A ONE MINUTE OPENING STATEMENT, WITH THE ORDER DETERMINED BY RANDOM SELECTION. CLOSING STATEMENTS WILL BE GIVEN IN REVERSE ORDER. TO BEGIN, WE WELCOME BOYD DUNN.

BOYD DUNN: THANK YOU, TED. I'M BOYD DUNN AND I PROBABLY HAVE THE MOST UNIQUE QUALIFICATIONS FOR THE CORPORATION COMMISSION. EIGHT MONTHS AGO I RETIRED FROM THE SUPERIOR COURT IN THE STATE OF ARIZONA AFTER COMPLETING A 37 YEAR CAREER AS A CIVIL ATTORNEY, AS A TRIAL ATTORNEY, AS AN ASSISTANT ATTORNEY GENERAL TO THE STATE OF ARIZONA AND AS A JUDGE. I ALSO HAD PUBLIC SERVICE EXPERIENCE AS A MAYOR FOR THE CITY OF CHANDLER AND ALSO AS PRESIDENT OF THE LEAGUE OF ARIZONA CITIES AND TOWNS WORKING WITH THE 90 CITIES AND TOWNS THROUGHOUT ARIZONA ON ISSUES. IN JANUARY THE GOVERNOR APPOINTED ME TO THE ARIZONA POWER AUTHORITY. THAT IS A COMMISSION THAT DEALS WITH THE DISTRIBUTION OF POWER FROM THE HOOVER DAM TO VARIOUS ENTITIES THROUGHOUT THE STATE OF ARIZONA AT VERY GOOD RATES. I THINK THIS EXPERIENCE WILL GIVE ME THE ABILITY TO CERTAINLY BRING THE HIGHEST STANDARDS OF ETHICS TO THE CORPORATION COMMISSION WITHOUT CONFLICT OF INTEREST AND MAKING CERTAIN ALL DECISIONS FOR THE CORPORATION COMMISSION ARE DONE ON THE EVIDENTIARY RECORD AND THE FACTS PRESENTED TO THE COMMISSION IT ITSELF.

TED SIMONS: THANK YOU VERY MUCH. FOR THE NEXT OPENING STATEMENT WE TURNED TO AL MELVIN.

AL MELVIN: THANK YOU. I WANT TO THANK ALL THE VIEWERS FOR TUNING INTO THIS IMPORTANT GATHERING. AS WAS MENTIONED, I SERVED IN THE ARIZONA STATE SENATE FOR SIX YEARS FROM '09 TO '15. I'M A RETIRED CAPTAIN FROM THE U.S. NAVAL RESERVE AFTER 30 YEARS SERVICE THERE. I'M A GRADUATE OF THUNDERBIRD, WHICH IS NOW PART OF ASU. I EARNED MY MBA THERE. AND I WENT TO THE U.S. MERCHANT MARINA CAD ME AND NAVAL WAR COLLEGE. MY CAREER WAS IN INTERNATIONAL TRADE AND TRANSPORTATION. WHAT I WANT TO DO AT THE CORPORATION COMMISSION IS TO WORK AS HARD AS I CAN TO MAKE WATER, ELECTRICITY AND GAS AS AFFORDABLE, RELIABLE AND PLENTIFUL TO CREATE LET THE PRIVATE SECTOR CREATE AS MANY GOOD JOBS AS POSSIBLE TO PUT OUR PEOPLE BACK TO WORK. THANK YOU.

TED SIMONS: THANK YOU VERY MUCH. NOW WITH OUR NEXT OPENING STATEMENT WE TURN TO RICK GRAY.

RICK GRAY: THANK YOU, TED. I HAVE BEEN A PLUMBING CONTRACTOR. I'M RETIRED. AND THE LAST SIX YEARS I HAVE BEEN SERVING IN THE HOUSE OF REPRESENTATIVES FOR LEGISLATIVE DISTRICT 21. DURING THAT TIME I HAVE RECEIVED AWARDS FOR FRIEND OF THE TAXPAYER, FRIEND OF THE FAMILY, FRIEND OF CITIES AND TOWNS. I HAVE LEARNED HOW TO WORK TOGETHER TO ACHIEVE GOALS AND I LOOK FORWARD TO DOING THAT AT THE CORPORATION COMMISSION. ONE OF MY TOP PRIORITIES IS SOME OF THE WATER SITUATIONS AND MY THREE KEY POINTS IS I WANT TO PROVIDE RELIABLE, AFFORDABLE UTILITIES. I THINK WE NEED TO MAKE SURE WE PROVIDE THE LOWEST RATES POSSIBLE FOR RATE PAYERS. THEN WE ALSO HAVE TO PREPARE FOR THE FUTURE. SO I LOOK FORWARD TO THE EVENING TONIGHT AND OUR DISCUSSIONS AHEAD.

TED SIMONS: THANK YOU VERY MUCH. WE FOLLOW WITH BOB BURNS.

BOB BURNS: GOOD EVENING. I AM SERVING CURRENTLY ON THE COMMISSION. I WAS ELECTED IN 2012. THERE'S BEEN QUITE A BIT OF TURMOIL AT THE COMMISSION OVER THE LAST FEW MONTHS AND I'M CONCERNED ABOUT THAT. SO I WOULD CERTAINLY LIKE TO FINISH THE JOB, IF YOU WILL, TO DO WHAT I CAN TO RESTORE THE CONFIDENCE IN THE COMMISSION BY THE PUBLIC. I HAVE A NUMBER OF YEARS IN THE STATE LEGISLATURE. I WAS THE APPROPRIATIONS CHAIRMAN IN THE HOUSE FOR EIGHT YEARS, APPROPRIATIONS CHAIRMAN IN THE SENATE FOR SIX, AND THEN FINISHED OUT MY TERM IN THE SENATE AS PRESIDENT OF THE SENATE. SPENT A COUPLE YEARS ON THE CENTRAL ARIZONA PROJECT BOARD OF DIRECTORS. SO GOT A GOOD EXPOSURE, I BELIEVE, TO THE WATER ISSUES OF THE STATE OF ARIZONA. SO LOOK FORWARD TO THE REST OF THE DEBATE.

TED SIMONS: THANK YOU VERY MUCH. OUR FINAL OPENING STATEMENT COMES FROM ANDY TOBIN.

ANDY TOBIN: THANKS, TED. THANKS FOR DROPPING IN AND TAKING A LOOK AT THIS DEBATE TONIGHT. IT'S VERY IMPORTANT FOR ALL OF YOU TO GET A REAL SENSE OF WHAT THE CORPORATION COMMISSION MEANS AND DOES FOR YOU OR NOT FOR YOU. I'M AN ARIZONA RESIDENT FOR 37 YEARS, BEEN MARRIED FOR 30 YEARS. I'M A NEW GRANDFATHER TO BRYCE, AND HE AND GWEN ARE AT HOME. WANT TO SHOUT OUT THERE. I SPENT EIGHT YEARS IN THE ARIZONA LEGISLATURE, SIX OF THOSE IN LEADERSHIP, THE LAST FOUR AS SPEAKER OF THE HOUSE. I HAVE A BANKING BACKGROUND, AN INSURANCE BACKGROUND, A BUSINESS OWNER FOR OVER 25 YEARS. PAST NATIONAL PRESIDENT OF THE UNITED STATES JUNIOR CHAMBER OF COMMERCE. AND I WAS CEO OF A SMALL AEROSPACE COMPANY IN RURAL ARIZONA. I SERVED THE GOVERNOR AND THE CITIZENS OF ARIZONA AT THE DEPARTMENT OF INSURANCE AS THEIR DIRECTOR AND FOR A SHORT PERIOD AT THE DEPARTMENT OF FINANCIAL INSTITUTIONS AND WEIGHTS AND MEASURES. SO I DID WANT TO SHOUT OUT TO ALL THOSE FOLKS IN RURAL ARIZONA WHO ARE STRUGGLING WITH WATER, HELP IS ON THE WAY. THANK YOU.

TED SIMONS: THANK YOU, GENTLEMEN. LET'S GET IT STARTED. BOYD, WE HAVE FIVE PEOPLE UP HERE. THERE ARE EVEN MORE RUNNING FOR THESE OPEN SEATS. WHY YOU AND NOT THE OTHERS?

BOYD DUNN: WELL, I'M LOOKING FOR SOON TO BE ONE OF THE THREE CHOICES FROM THE VOTERS SIMPLY BECAUSE OF MY BACKGROUND. COMING FROM A JUDICIAL BACKGROUND, BEING A FORMER SUPERIOR COURT JUDGE, ASSISTANT ATTORNEY GENERAL, I HAVE WORKED WITH AGENCIES, WITH THE STATE OF ARIZONA, WHEN I WAS WITH THE A.G.'S OFFICE. BUT ALSO I THINK IT'S CRITICAL FOR HAVING THAT SORT OF BACKGROUND TO HELP THE CORPORATION COMMISSION, I THINK, TO GET BACK ON TRACK, TO MAKE CERTAIN THAT IT ACTS AS A QUAZI JUDICIAL PROCESS AND IT BASES DECISIONS THE MEMBERS BEING VERY IMPARTIAL AND BASED ON THE FACTS THAT ARE ACTUALLY PRESENTED TO THE COMMISSION AT THE TIME OF ANY RATE HEARING.

TED SIMONS: GETTING THE COMMISSION BACK ON TRACK. DO YOU SEE THAT AS SOMETHING YOU WOULD NEED TO DO?

AL MELVIN: I, FOR ONE, AM VERY PROUD OF MY FELLOW REPUBLICANS WHO HAVE SERVED AND ARE SERVING ON THE ARIZONA CORPORATION COMMISSION. I KNOW WE'RE GOING TO GET INTO IT A LITTLE BIT AFTER BOB HAS AN OPPORTUNITY TO SPEAK, BUT WHEN MONEY IS MENTIONED ABOUT SO CALLED DARK MONEY, WHICH I THINK IS A TERM USED BY THE OTHER PARTY AND NOT OURS TO DESCRIBE THE SITUATION, BUT WHEN IT'S MENTIONED SPECIFICALLY BY BOB, HE MENTIONS APS AND MOST MOSTLY APS. BUT WHAT HE DOESN'T MENTION IS THAT THE SOLAR INDUSTRY WEIGHED IN ON THE PAST ELECTION TWO YEARS AGO, AND IN FACT FIELDED TWO SOLAR TEAMS, A TWO PERSON REPUBLICAN TEAM AND A TWO PERSON DEMOCRAT TEAM, AND I HAVEN'T EVEN TOUCHED ON THE PART OF BUSINESS THAT WANTS DEREGULATION. SO THERE'S A LOT TO LOOK INTO.

TED SIMONS: ALL RIGHT, BOB. YOU MENTIONED CONFIDENCE, THE INTEGRITY OF THE CORPORATION COMMISSION. YOU HAVE MENTIONED ON THIS PROGRAM THAT IT NEEDS TO BE RESTORED. ARE YOU ONLY TELLING HALF THE STORY?

BOB BURNS: WELL, I THINK AL IS LEAVING OUT A LITTLE BIT OF THE STORY. WHAT AL FAILS TO MENTION WHEN HE IS TALKING ABOUT THE SOLAR PARTICIPATION IN THE ELECTION, AND IT'S 2014 ELECTION THAT WE'RE TALKING ABOUT, YES, THEY PARTICIPATED, BUT THEY REPORTED. SO THE VOTERS KNEW WHERE THEY STOOD AND WHO THEY WERE SUPPORTING AND WHO THEY WERE OPPOSING. APS, ON THE OTHER HAND, HID THE MONEY, PUT INTO IT A NONPROFIT ORGANIZATION, WHERE IT WAS NOT REPORTED, AND SO IT REALLY DIDN'T BECOME CLEAR, AND IT'S STILL NOT COMPLETELY CLEAR AS TO HOW MUCH MONEY THEY SPENT IN THAT ELECTION.

ANDY TOBIN: THAT'S

BOB BURNS: IT TOOK TIME TO GET THAT OUT IN THE OPEN, IF YOU WILL, PARTIALLY IN THE OPEN.

ANDY TOBIN: TED, THAT'S WHAT THE FIGHT IS ABOUT. AS YOU HEARD BOB IT'S NOT ABOUT THAT THEY SPENT THE MONEY. IT'S ABOUT THAT THEY DIDN'T REPORT IT. BOB HAS WIDELY EXPRESSED THEY PUT $3 MILLION IN IT OR WHAT HAVE YOU. IF THAT'S A FACTUAL BASIS, CAN WE MOVE ON? MY QUESTION IS, IS, OKAY, IF THEY PUT MONEY IN, IS THAT WHAT HE'S TALKING ABOUT REGULATORY CAPTURE? IS HE SAYING THAT ELECTION BOUGHT LAWMAKERS? BECAUSE OR COMMISSIONERS? NONE OF US HAVE SERVED OVER THERE. WE'RE NOT PART OF THAT 2014 ELECTION. AND BOB HIMSELF GOT INDEPENDENT EXPENDITURES IN THE 2012 ELECTION. AND THEY JUST RECENTLY DID SOME ADS FOR HIM HERE AND ROBO CALLS. SO I GET IT, BUT I'M TRYING TO FIGURE OUT, IS IT JUST BECAUSE PINWEST ISN'T REPORTING OR HE DOESN'T WANT THE MONEY SPENT. SEEMS LIKE IT'S OKAY IF PEOPLE SPEND MONEY.

BOB BURNS: FIRST OF ALL, I DON'T BELIEVE I HAVE EVER ACCUSED ANY OF THE COMMISSIONERS THERE OF BEING TAINTED

ANDY TOBIN: WHOSE REGULATORY CAPTURED, THEN, BOB YOU SAY REGULATORY CAPTURED. THERE IS ONLY TWO THAT ARE STILL THERE IN AN ELECTION--SO WHO IS REGULATORY CAPTURE?

BOB BURNS: WE HAVE A FUTURE WE HAVE A FUTURE IN ARIZONA, AND THERE WILL BE MORE ELECTIONS. AND SO TO ME THE CRITICAL ISSUE IS THE ELECTIONS OF THE FUTURE. I MADE AN ATTEMPT TO NOT EVEN LOOK AT 2014. I ASKED FOR APS TO VOLUNTARILY PROVIDE THE NUMBERS THAT THEY DENIED OR DIDN'T DENY SPENDING, THEY JUST DIDN'T GIVE ANY NUMBERS. WHEN THAT FAILED

ANDY TOBIN: WAS THAT PINNACLE WEST OR APS?

BOB BURNS: IT'S UNDER THE APS LABEL, BUT DO WE KNOW WHERE IT CAME FROM? NO, BECAUSE WE DIDN'T REALLY UNDERSTAND WHAT THE MONEY FLOW IS BETWEEN APS AND PINNACLE WEST. THAT'S SOMETHING WE NEED TO FIND OUT. SO THAT'S PART OF THE ISSUE.

TED SIMONS: RICK, GET IN ON THIS. SHOULD WE KNOW IF A REGULATED UTILITY IS CONTRIBUTING TO CAMPAIGN FUNDS FOR FOLKS RUNNING TO BE REGULATORS?

RICK GRAY: THAT HAS BEEN ONE OF THE BIG QUESTIONS THAT WE ALWAYS GET ASKED AT FORUMS. MY VIEW IS I BELIEVE YOU CAN CALL IT DARK MONEY OR YOU CAN CALL IT FREE SPEECH. MY CONCERN IS WHEN YOU LOOK AT THE RACE WITH PRIEST AND LITTLE AND I WAS AT A MEETING WITH BOB, AND I HAD SAID TO THE PEOPLE THERE, I HAVEN'T SEEN ANY EVIDENCE THAT THERE HAS BEEN THAT THEY HAVE BEEN COMPROMISED. THEY MET WITH LINDEN RYAN, ELAN MUSK. IT LOOKS LIKE THEY WERE TRYING TO BRING COOPERATION. THE WAY I LOOK AT IT, IT'S A THREE LEGGED RACE. WE NEED TO WORK TOGETHER. THE ONLY EVIDENCE HE GAVE IS THAT THEY DIDN'T AGREE WITH HIM. MY BIGGER CONCERN IS, THEY IF THERE WAS DARK MONEY, THEY DIDN'T KNOW ABOUT IT. IT WAS OUTSIDE OF THEIR CAPABILITY. BUT IN THIS ELECTION, WE'VE GOT A CANDIDATE THAT HAS DARK MONEY, AND IT'S FOR THIS ELECTION NOW, AND HE DOESN'T SEEM TO BE CONCERNED AT ALL ABOUT THAT.

TED SIMONS: AND WHO WAS THAT CANDIDATE.

RICK GRAY: BOB BURNS.

TED SIMONS: BOB, GOT TO RESPOND TO THAT.

BOB BURNS: FIRST OF ALL, THE INDEPENDENT EXPENDITURE THAT IS TAKING PLACE ON THE STREET AS WE SPEAK JUST GOT CRANKED UP. I ASKED MONTHS AGO THAT THESE INDEPENDENT EXPENDITURES OF PEOPLE WHO APPEAR BEFORE THE COMMISSION TO NOT GET INVOLVED IN THE ELECTIONS. I'M GOING TO MAKE THAT REQUEST AGAIN. AS SOON AS I GET TIME TO PREPARE A STATEMENT TO PUT OUT, I WILL ASK THAT THEY STAND DOWN IN THE ELECTION. NOW, THE FREEDOM OF SPEECH ARGUMENT IS BOGUS. I HAVE NOT AT ANY TIME, THAT I'M AWARE OF, EVER SAID THAT APS DOES NOT HAVE THE RIGHT TO SPEND THE MONEY. THEY HAVE THE LEGAL RIGHT BASED ON THE SUPREME COURT OF THE UNITED STATES RULING. WHAT I'M LOOKING FOR IS TRANSPARENCY, A REPORTING IN A TIMELY MANNER SO THE VOTERS KNOW WHO IS DOING WHAT.

BOYD DUNN: I THINK THIS IS THE POINT I WAS TRYING TO MAKE IN TERMS OF SOME OF THE DYSFUNCTION THAT'S ON OCCURRING ON THE COMMISSION BECAUSE OF THIS ISSUE. SENATE BILL 1516 BECAME EFFECTIVE ON AUGUST 6, AND THAT IS ARIZONA'S DEFINITION AS TO DISCLOSURE AS TO INDEPENDENT EXPENDITURES, WHETHER IT'S GOOD OR BAD, THAT'S THE LAW. AND MY CONCERN IS THE LAW EVEN PROHIBITS STATE AGENCIES TO USE SUBPOENA POWER. MY CONCERN IS THAT THE COMMISSION GOES DOWN THIS ROAD AND TRIES TO FORCE THAT DISCLOSURE, WE'RE GOING TO FIND OURSELVES BACK IN THE COURTS, WE'RE GOING TO FIND OURSELVES IN A LITIGATION PROCESS.

ANDY TOBIN: AND YOU'RE 100% RIGHT. THAT'S WHAT WE'RE DOING RIGHT NOW BECAUSE NOW MR. BURNS WANTS TO SPEND $90,000 TO HIRE AN ATTORNEY TO INVESTIGATE AND DO THE SAME THING. I AGREE WITH YOU. THE TIME HAS COME WHEN WE NEED TO HAVE OTHER ISSUES, AS WE SPOKE ABOUT. WE HAVE RAILROAD TRACKS THAT ARE IN BAD SHAPE IN ARIZONA. WE HAD ONE PERSON WATCHING RAILROAD TRACKS. BOB'S BEEN THERE FOR FOUR YEARS. WHO IS WATCHING THE RAIL? WHO IS WATCHING OUR SECURITIES? WHO IS WATCHING OUR SMALL WATER? WE'RE GOING TO HAVE THIS FIGHT NOW, AND A LOT OF IT IS THE MEDIA'S FAULT BECAUSE YOU GUYS EAT THIS STUFF UP. YOU THINK THIS IS THE BIGGEST NEWS OF THE DAY AND YOU IGNORE THE RURAL PLACES THAT HAVE SERIOUS WATER PROBLEMS AND CAN'T GET THEIR ATTENTION

TED SIMONS: SPEAKING FOR THE MEDIA I GUARANTEE YOU WE'LL IGNORE THE STORY ONCE IT'S A STORY TO BE IGNORED. WOULD YOU TRUST A REGULATE OR IF YOU KNEW THAT HE RAN FOR OFFICE WITH CAMPAIGNS DONATED BY SOMETHING THAT HE IS SUPPOSED TO REGULATE?

AL MELVIN: I AM A CLEAN ELECTIONS CANDIDATE. SO I CAN'T ACCEPT MONEY FROM A POLITICAL ACTION COMMITTEE, A CORPORATION, OR ANYTHING, EXCEPT A CLEAN ELECTIONS MONEY. AND THERE ARE THERE IS AT LEAST ONE OTHER AT THE TABLE IN THAT CATEGORY. I THINK BOYD DESCRIBED IT PROPERLY. WE'VE HAD A SUPREME COURT DECISION, AND CURRENT ARIZONA LAW IS THAT THEY DON'T HAVE TO DISCLOSE. BUT I WANT TO SAY ONE THING. THIS GATHERING HERE THIS EVENING COULD NOT BE MORE TIMELY BECAUSE AS WE SPEAK, ALREADY THE SOLAR INDUSTRY HAS WEIGHED IN ON BEHALF OF BOB WITH A SO CALLED ROBO-CALLS AND ALSO A MAILER, AND NOW HE'S GONE OUT AND HIRED A LAWYER AT TAXPAYER EXPENSE WITH STRONG TIES TO THE SOLAR INDUSTRY AND THE REGULATORY

TED SIMONS: IS IT A BAD THING IF THESE SOLAR FOLKS ARE HOOKING THEMSELVES UP TO ANY CAMPAIGN?

ANDY TOBIN: I DON'T THINK THAT'S A BAD THING. I THINK PEOPLE ARE ENTITLED TO SUPPORT BOB BURNS. I'VE KNOWN BOB FOR A LONG TIME. HE'S A GOOD PERSON. I THINK PEOPLE ARE ENTITLED TO SPEND THEIR MONEY THERE. I'M FINE WITH IT. I'M JUST TIRED OF HAVING THIS OWN THE ENTIRE CONVERSATION WHEN WE HAVE SO MANY OTHER THINGS TO POINT TO. I UNDERSTAND MR. BURNS WANTS PINNACLE WEST TO DISCLOSE ALL THEIR MONEY. I GET IT. LET HIM GO SUBPOENA THAT HIMSELF AND END UP PUT THIS THING IN COURT WHERE IT'S GOING TO END UP WHETHER WE PAY FOR ANOTHER LAWYER OR NOT. SO MY VIEW, I GET IT, BUT I THINK IF THEY WANT BOB BURNS TO BE THERE, THEY SHOULD BE ALLOWED TO SPEND THEIR MONEY.

TED SIMONS: WOULD YOU TRUST A REGULATOR IF YOU KNEW HE RAN ON CAMPAIGN FUNDS DONATED BY THE FOLKS HE IS SUPPOSED TO BE REGULATING?

RICK GRAY: NOT IF HE RAN ON THAT. I AM A CLEAN ELECTIONS CANDIDATE, TOO. TO BE HONEST WITH YOU, MY INTEGRITY IS MORE IMPORTANT THAN AN OFFICE. AND I LOOK AT, IF I EAT FUNDS ARE GOING TO COME OUT IN MY SUPPORT, WHAT AM I SUPPOSED TO DO? DOES THAT MEAN THEY OWN ME? ABSOLUTELY NOT. AND I WOULD NOT WANT TO BE PUT IN THAT POSITION. THAT'S WHY I'D RATHER THEY STAYED OUT. BUT IF

TED SIMONS: HOW DO YOU KNOW IF THEY'VE STAYED OUT IF WE DON'T KNOW WHERE THE MONEY IS COMING FROM?

RICK GRAY: WELL, THAT'S THE THING.

ANDY TOBIN: WELL, HOW ARE YOU GOING TO KNOW THAT ONE OF THESE I.E.S DIDN'T GET MONEY FROM ANOTHER I.E. THIS CIRCUS WILL GO ON FOREVER. YOU WILL FOLLOW THIS TRAIN TO IT COULD BE A DOZEN DIFFERENT CONTRIBUTIONS.

BOYD DUNN: AND THE PROBLEM THERE ARE OTHER ORGANIZATIONS THAT PARTICIPATE IN ELECTIONS, CHAMBERS OF COMMERCE, LABOR UNIONS. THINGS AT THAT NATURE. THERE MAY BE INDEPENDENT EXPENDITURES. I AM JUST SPEAKING FROM A LEGAL STAND POINT. YOU CAN'T BE INVOLVED WITH THAT. YOU DON'T KNOW WHERE THEY'RE COMING FROM. I'M NOT SEEKING INDEPENDENT EXPENDITURES. I'M RUNNING TRADITIONALLY AND IT'S A TOUGH ROAD TO GRIND BUT IT'S SOMETHING I FEEL I NEED TO FUND MY ELECTION WITH MY OWN MONEY OR THOSE WILLING TO GIVE FUNDS TO ME, BUT IT IS AMAZING HOW THIS ISSUE HAS JUST KIND OF INFECTED THE COMMISSION RIGHT NOW AND IT SEEMS THERE ARE ACCUSATIONS GOING EVERY WHICH WAY WHETHER IT'S FROM THE REGULATED UTILITY OR OUTSIDE INTERESTS.

RICK GRAY: I THINK IT'S IMPACTED BECAUSE OF BOB. BOB IS THE ONE AND I'VE HEARD YOUR COMMENTS THAT, YOU KNOW, HE'S CONCERNED ABOUT THAT, BUT YET AND SAYING THE PEOPLE ARE CONCERNED, BUT THE ONE I SEE BRINGING IT UP IS BOB, WHEN WE CAN EITHER FOCUS ON LET'S GO AFTER APS OR LET'S FOCUS ON, HEY, LET'S PROVIDE THE LOWEST RATES POSSIBLE FOR OUR RATE PAYERS.

TED SIMONS: BOB?

BOB BURNS: IF THE COMMISSION BECOMES UNDULY INFLUENCED BY THESE LARGE AND I BELIEVE EXCESSIVE CAMPAIGN CONTRIBUTIONS BY THE UTILITY, THEN THE RATE PAYERS ARE AT RISK. THAT'S WHERE THE RUBBER MEETS THE ROAD. AND THE PEOPLE NEED TO HAVE CONFIDENCE IN THE PEOPLE THAT ARE SETTING THEIR RATE. AND THEY CAN'T HAVE CONFIDENCE IF THEY ARE IF APS OR ANY OTHER UTILITY, IT DOESN'T HAVE TO BE JUST APS, ANY OTHER UTILITY SPENDS EXCESSIVE AMOUNTS IN A CAMPAIGN AND GAINS UNDUE INFLUENCE OVER THE COMMISSION. IT'S JUST NOT RIGHT. AND THE UTILITIES NEED TO UNDERSTAND THAT THE COMMISSION IS THERE TO REPRESENT THE RATE PAYERS AND IT'S OUR RESPONSIBILITY TO DO THAT. AND IT'S NOT A LEGISLATIVE LEGISLATURE ISSUE.

ANDY TOBIN: BUT IT IS

BOB BURNS: IT IS THE COMMISSION'S JOB TO REGULATE THE UTILITIES.

ANDY TOBIN: BUT IT IS A LEGISLATIVE ISSUE, BOB

BOB BURNS: AND WE HAVE

ANDY TOBIN: AND

BOYD DUNN: WE HAVE THE AUTHORITY TO EXAMINE THEIR BOOKS.

ANDY TOBIN: WHICH WE DO.

BOYD DUNN: WE'RE GOING TO TAKE A LOOK. YOU DON'T SEEM LIKE ITS IMPORTANT

ANDY TOBIN: GO I DO THINK IT'S IMPORTANT. I THINK YOU NEED TO GO TO THE LEGISLATURE AND HAVE, AS THE JUDGE HAD SAID, MR. DUNN HAD SAID, GO TO THE LEGISLATURE AND CHANGE THE LAW.

BOB BURNS: IT'S NOT THE LEGISLATURE'S RESPONSIBILITY TO REGULATE THE UTILITIES

ANDY TOBIN: WELL, CALIFORNIA

BOB BURNS: CALIFORNIA IS A DIFFERENT ANIMAL.

ANDY TOBIN: SO OUR

BOB BURNS: THIS IS ARIZONA. THIS ISN'T CALIFORNIA.

ANDY TOBIN: YOU ARE TRYING TO MAKE THIS BE CALIFORNIA BY GOING IN AND GETTING IN BOOKS

BOB BURNS: I'M TRYING TO GIVE THE VOTERS SOME CONFIDENCE SO THEY KNOW WHAT'S GOING ON IN AN ELECTION.

RICK GRAY: I THINK VOTER CONFIDENCE IS THE KEY THING. WHEN I LOOK AT THIS RACE, AGAIN, I HAVE NOT SEEN ANY EVIDENCE WHERE THEY HAVE BEEN SKEWED OR BIASED AND IF THEY ARE, THE VOTERS GET TO VOTE ON THEM THE NEXT TERM. BUT ONE OF THE THINGS I HAVE SEEN IN THIS ELECTION IS THAT BOB BURNS WAS NOT ABLE TO RAISE CLEAN ELECTION FUNDS, SO HE WENT TRADITIONAL SO HE COULD BUY HIS PETITIONS. AND THEN HE DIDN'T HAVE FUNDING. SO RIGHT BEFORE THE BALLOTS DROP, HE BRINGS UP SOMETHING THAT HE'S GOING TO HIRE AN ATTORNEY, WHICH GIVES HIM PRESS, AND THIS ATTORNEY HAPPENS TO BE INVOLVED WITH SOLAR AND DEREGULATION. THERE'S JUST AN OBVIOUS QUESTIONABLE APPEARANCE. IF YOU LOOK AT THE OPTICS, THE OPTICS ARE NOT GOOD.

BOB BURNS: HIS OPTICS ARE VERY DISTORTED. OKAY? I HAVE BEEN WORKING ON THIS FOR MONTHS. THIS DIDN'T JUST COME UP JUST BEFORE THE ELECTION STARTED. I'VE BEEN WORKING ON THIS FOR ALMOST TWO YEARS. THIS CLOUD HAS BEEN HANGING OVER THIS COMMISSION FOR AT LEAST TWO YEARS. AND SO IT WAS ALL IT WAS NO, APS CREATED THIS CLOUD. APS IS THE ONE WHO CAME OUT AND PUT DARK MONEY, HID THE MONEY FROM THE VOTERS THIS SO THEY DON'T KNOW

ANDY TOBIN: SO THEY'RE GUILTY. SO WHAT DO YOU WANT

BOB BURNS: I'M NOT SAYING THEY'RE GUILTY.

ANDY TOBIN: YOU JUST SAID APS

BOB BURNS: IT'S PERCEIVED AND IT NEED TO BE .

ANDY TOBIN: NOW IT'S A PERCEPTION.

BOB BURNS: ITS BEEN A PERCEPTION ALL ALONG.

RICK GRAY: IF I CAN

TED SIMONS: I WANT TO ASK AL A QUESTION HERE. THIS DEBATE, WE WOULD BE TALKING ABOUT WATER, WE WOULD BE TALKING ABOUT OTHER THINGS WE WILL IF WE GET TIME BUT RIGHT NOW WE'RE TALKING ABOUT WHAT'S ON EVERYONE'S MIND BECAUSE AFLAC OF TRANSPARENCY. WHY NOT FIX THAT PROBLEM AND WE'LL MOVE ON.

AL MELVIN: I THINK WE'RE FOLLOWING THE LAW, TED, THE FEDERAL LAW, CITIZENS UNITED, THE SUPREME COURT DECISION, AND AS BOY SAID, ARIZONA STATE LAW. BUT ONE THING I WOULD LIKE TO MENTION, EVERY TIME I'M IN A SETTING WITH BOB HE MENTIONS I DON'T KNOW IF HE INVENTED IT HIMSELF OR NOT. REGULATORY CAPTURE. HE'S INSINUATING APS HAS CAPTURED ONE OR MORE OF THE COMMISSIONERS, AND WHAT I THINK WE'RE SEEING NOW WITH THE START OF THIS CAMPAIGN WITH THE SOLAR INDUSTRY WEIGHING IN ON HIS BEHALF, WITH ROBO-CALLS AND MAILINGS, AND NOW HIS SELECTION OF A LAWYER WITH STRONG TIES TO SOLAR AND THE DE-REG INDUSTRY, I DO THINK WE HAVE REGULATORY CAPTURE, BUT IT'S THE SOLAR INDUSTRY AND HIM.

TED SIMONS: LAST POINT ON THIS. RESPOND, PLEASE.

BOB BURNS: I CAN'T BELIEVE THE DISTORTION THAT COMES OUT OF SOME OF THE MOUTHS OF PEOPLE AT THIS TABLE. I HAVE BEEN WORKING ON THIS FOR MONTHS. THIS IS NOT SOMETHING NEW. IT'S AN ISSUE THAT HAS CAUSED UNBELIEVABLE PROBLEMS AT THE COMMISSION. WE HAVE HAD PUBLIC RECORDS REQUESTS TO PRACTICALLY BURY US, AND ALL OF IT, IN MY MIND, MAYBE I'M WRONG, BUT I WANT TO FIND OUT, I WANT TO FIND OUT. IT ALL STARTS WITH $3.2 MILLION PERCEIVED TO HAVE BEEN SPENT BY A REGULATED UTILITY TO GET PEOPLE ON THE COMMISSION, AND I HAVE NOT SAID ANYTHING ABOUT DOUG LIL OR TOM FARESE ON THIS ISSUE. I THINK THEY GOT IN UNDER THE WIRE BECAUSE THEY DIDN'T KNOW WHO WAS DOING THAT UNTIL AFTER THE ELECTION WAS OVER. WE NEED TO MAKE SURE IN THE FUTURE WE HAVE ELECTIONS THAT DO NOT UNDULY INFLUENCE THE COMMISSIONERS THAT ARE ELECTED AND THE ONLY PLACE TO GO IS 2014 TO LOOK.

TED SIMONS: ALL RIGHT. LET'S MOVE ON.

ANDY TOBIN: THAT'S JUST NOT TRUE BECAUSE YOU DON'T HAVE

TED SIMONS: OH, LET'S NOT MOVE ON.

ANDY TOBIN: WELL, YOU CAN'T MAKE BLANKET STATEMENTS LIKE THAT THAT IT WAS JUST ABOUT THIS ELECTION. I RAN A CONGRESSIONAL RACE, IT WAS RIGHT HERE AT THIS TABLE AND YOU WERE DOING THE DEBATE-- AND I HAD A LOT OF MONEY SPENT AGAINST ME AND SADLY APS DIDN'T SUPPORT ME. THEY SUPPORTED MY CONGRESSIONAL OPPONENT. I DIDN'T WAKE UP THE NEXT MORNING AND CRY ABOUT IT. I CALLED UP ANN KIRKPATRICK, WISHED HER WELL, AND OFFERED TO HELP. I DIDN'T LIKE IT. THOSE ARE THE RULES THAT YOU HAVE TO PLAY IN. SO IN OUR WORLD, WHEN YOU RAISE MONEY, AND YOU HAVE SOME LEFT OVER, PEOPLE LIKE GOOD AND DECENT PEOPLE GIVE THAT MONEY BACK TO CHARITY LIKE I HAVE DONE IN THE PAST. I THINK THAT'S ALSO SENDS A MESSAGE

TED SIMONS: IT'S ONE MORE POINT HERE. IT SEEMS LIKE I HAVEN'T GOTTEN THE RESPONSE I'M LOOKING FOR AGAIN WITH THE QUESTION OF DOES IT BOTHER YOU THAT THE REGULATED UTILITY, APS, ANYTHING ELSE THAT'S REGULATED IS DONATING TO POLITICAL CAMPAIGNS ON THE CORPORATION COMMISSION. WHY DOES THAT NOT BOTHER YOU? LET ME ASK YOU THAT.

BOYD DUNN: AS A JUDGE AND LAWYER, I LOOK AT THE LAW AS IT EXISTS IN TERMS OF APPLYING TO EVERYONE, AND OBVIOUSLY THE SUPREME COURT HAS RULED ON THIS IN TERMS OF POLITICAL FREE SPEECH AND THE LEGISLATURE HAS ALSO MADE RULINGS. THE CONCERN I HAVE IS INDEPENDENT EXPENDITURES AREN'T CONTROLLED BY THE CANDIDATES EITHER. IF YOU KNOW THEY'RE GOING TO BE HAPPENING, IF THEY ARE BEING CONTROLLED BY YOU, THEN YOU ARE VIOLATING THE LAW. THE REASON I'M RUNNING IS TO GET THE CORPORATION COMMISSION, AGAIN, I SAY BACK TO WORK. THESE ALLEGATIONS ARE BEING MADE BEFORE THE DAIS, ON THE DAIS, BETWEEN THE MEMBERS AND THINGS OF THAT SORT WITHOUT ANY BASIS WHATSOEVER OTHER THAN THE PRINCIPLE ITSELF. AND IT'S AFFECTING THE CORPORATION COMMISSION'S ABILITY TO DO THE BUSINESS OF THIS STATE. IT'S AFFECTING THE REPARATION OF THE CORPORATION COMMISSION. THERE ARE BUSINESSES THAT WISH TO COME TO ARIZONA WHO ARE QUESTIONING WHETHER THEY WANT TO BE IN ARIZONA BECAUSE OF THIS ISSUE. SO ONE WAY OR THE OTHER WE NEED TO MOVE ON. IT'S GOING TO BE TOUGH DURING THE POLITICAL CYCLE. MY CONCERN IS WHETHER IT'S ON THE DAIS AFTER THE ELECTION.



TED SIMONS: AL, SOLAR CUSTOMERS, SHOULD THEY GET RETAIL CREDIT FOR SURPLUS POWER?

AL MELVIN: I THINK THAT ANYONE, ANY FAMILY OR BUSINESS THAT MADE A DECISION WITH RESPECT TO BUYING OR LEASING SOLAR PANELS IN THE PAST SHOULD BE GRANDFATHERED IN TO THE PROVISIONS THAT THEY MADE THAT DECISION ON. AS FAR AS IT BEING FOR THE FUTURE, FOR FUTURE SOLAR PANEL OWNERS, IT'S UP TO THE COMMISSION TO DECIDE.

TED SIMONS: WELL, IF YOU'RE ON THE COMMISSION, WHAT DO YOU DECIDE?

AL MELVIN: A CASE CAN BE MADE FOR BOTH, FOR RETAIL AND FOR WHOLESALE, I BELIEVE.

TED SIMONS: RETAIL OR WHOLESALE, WHAT'S FAIR, WHAT'S RIGHT?

RICK GRAY: I THINK ONE, I WOULD ECHO MY AL'S REMARKS BECAUSE THAT'S MY STANCE, TOO. ANYBODY THAT'S HAD A SYSTEM INSTALLED NEEDS TO HAVE THOSE INCENTIVES MAINTAINED FOR THE DURATION OF THAT, BECAUSE THEY MADE A 20 YEAR INVESTMENT BASED ON THE INCENTIVES AND RATES THE CORPORATION COMMISSION SET UP. NOW, I HAVE LOOKED AT CALIFORNIA. SAN DIEGO HAS REACHED THEIR CAP AND SO THEY'RE LOOKING AT METERING 2.0. THAT COULD BE ONE OF THOSE THINGS, AND I TALKED WITH SOME SOLAR PEOPLE, THEY'RE NOT OPPOSED TO THAT. THEY CAN WORK WITH THAT. SO I THINK THERE'S A WAY AND MY VIEW IS, AGAIN, THIS IS LIKE A THREE LEGGED RACE. WE'VE HAD A UTILITY THAT COULD JUST DO WHAT THEY WANTED BEFORE DISTRIBUNETIVE ENERGY CAME IN. NOW WE HAVE SOLAR COMPANIES AND SOME ARE BATTLING BECAUSE THEY WANT MORE MONEY, BUT IT'S A THREE LEGGED RACE AND WE NEED TO BUILD SITUATIONS TO WHERE EVERYBODY CAN WIN, IT'S BENEFICIAL FOR EVERYBODY, INCLUDING THE RATE PAYER.

TED SIMONS: WE'RE TALKING ABOUT NET METERING. IS IT RIGHT? IS IT FAIR? IS IT WRONG?

BOB BURNS: I DON'T THINK THAT QUESTION HAS BEEN ANSWERED YET. WE HAVE A DOCKET OPEN AT THE COMMISSION TO EVALUATE THAT, TO SEE YOU KNOW, WHAT IS THE VALUE OF THE EXTRA ENERGY THAT IS PRODUCED BY THE SOLAR ON THE ROOF? AND WE, SHORTLY AFTER I WAS ELECTED, ACTUALLY GOT RID OF A SUBSIDY THAT WAS WHAT WAS CALLED THE UPFRONT SUBSIDY FOR SOLAR INSTALLATIONS ON ROOFTOPS. THAT INCENTIVE IS GONE BASED ON THE VOTES OF THE COMMISSION SHORTLY AFTER I WAS ELECTED.

BOYD DUNN: I CERTAINLY AGREE, I THINK WE ALL AGREE ON PERHAPS GRANDFATHERING WHAT HAS ISSUED IN THE PAST. BUT THE ISSUE OF ROOFTOP SOLARRING AND METERING AND CONTRIBUTION TO THE GRID AND DEMAND CHARGES ARE CURRENTLY PART OF A DOCKET BEFORE THE CORPORATION COMMISSION. IT'S VERY DIFFICULT FOR US TO SPEAK ABOUT WHAT WE WANT TO DO BECAUSE WE HAVE TO ACT AS THE JUDGES AND THE QUAZI JUDICIAL PROCESS LATER ON TO HEAR THE EVIDENCE. NOT UNTIL BOTH SIDES I'VE TOLD APS, TOLD THE SOLAR INDUSTRY, IF YOU CAN'T WORK OUT THESE ISSUES AMONG YOURSELVES, I THINK THEY CAN, AND THE GOVERNOR TOLD THEM TO, AND IT DIDN'T LAST MORE THAN A DAY, BUT IF YOU CAN'T, BRING YOUR BEST CASE TO THE CORPORATION COMMISSION AND WE'LL HEAR THE EVIDENCE AND BASE OUR DECISION ON THE FACTS. THAT IS WHERE IT HAS TO BE DISCUSSED.

TED SIMONS: CAN SOLAR REMAIN VIABLE WITHOUT NET METERING?

ANDY TOBIN: MAYOR DUNN IS RIGHT. WE HAVE A IN THIS CASE THAT'S TOMORROW. WE HAVE THESE ISSUES IN FRONT OF US. IT'S NOT APPROPRIATE IN OUR CAPACITY TO GO TOO FAR WITH THIS CONVERSATION. HAVING THAT DOCKET OVER TO DETERMINE VALUE OF SOLE SIR A HUGE PIECE OF GOING FORWARD BECAUSE THIS IS WHERE YOU HAVE TO BE ABLE TO SAY HERE'S THE NUMBER BEFORE YOU CAN SAY HOW IT'S GOING TO GET SPENT OR NOT SPENT OR TAKE IT OFF OR PUT BACK. SO THAT'S A BIG PIECE. AND WHAT MATTERS, WHAT TRULY MATTERS, IS WATCHING HOW THIS HOW TECHNOLOGY HAS ADVANCED OURSELVES TO A PLACE WHERE ARIZONA'S ENERGY IS ALL ABOUT THREE AND A HALF, ABOUT FOUR MONTHS A YEAR, FIVE DAY AS WEEK, WHEN IT'S HOT AND WE HIT PEAK. THAT'S WHERE THIS IS ALL HEADING. WE ARE PRODUCING SOLAR. CALIFORNIA IS GIVING US SOLAR POWER BECAUSE THEY HAVE SO MUCH OF IT. OUR PROBLEM IS WHEN WE GET TO THE TIME OF DAY WHERE THE SUN IS GOING DOWN THE SOLAR IS DROPPING AND THE DEMAND IS GOING UP AND THEN WE HAVE TO FIRE UP THAT'S WHERE THE COST IS. THAT'S WHY WE'RE DOING WORK ON STORAGE AND OTHER OPPORTUNITIES.

TED SIMONS: AND SOME WOULD SAY THAT APS AND OTHER POWER UTILITIES ARE WORKING TO GET PEAK DEMAND AND THESE OTHER CHARGES IN BEFORE THIS STORAGE CAPACITY HITS A LEVEL IN WHICH IT WILL NOT BE BENEFICIAL TO THE UTILITY COMPANIES. IS THAT A VALID ARGUEMENT?

AL MELVIN: ONE THING YOU DON'T HEAR IS APS, TUCSON ELECTRIC POWER AND SOME OTHERS HAVE A THING THAT IS CALLED BLUE COLLAR SOLAR, YOU KNOW, ABOUT 1 TO 4% OF ARIZONA HOMEOWNERS CAN AFFORD SOLAR PANELS NOW. BUT FOR THE BLUE COLLAR WORKING CLASS FAMILIES, THE UTILITIES HAVE A PROGRAM FOR HOMES THAT HAVE ROOFS FACING THE WEST, THE UTILITY WILL PLACE SOLAR PANELS ON THE ROOF AND INSTALL IT, MAINTAIN IT, BECAUSE THE OTHER SOLAR PANELS OF THE MORE WELL TO DO FACE EAST AND SOUTH, BUT THE ELECTRICITY GENERATED BY SOLAR DROPS IN THE AFTERNOON. BUT THESE BLUE COLLAR SOLAR PANELS WILL FIX IT, HELP FIX IT.

BOB BURNS: I WOULD LIKE TO RESPOND TO THAT. I THINK MY CONSERVATIVE CREDENTIALS ARE PROVEN. I HAVE SPENT A FEW YEARS DOING THAT. AND I KIND OF LIKE THE SUPPORT LIKE TO SUPPORT THE INDEPENDENCE, THE INDEPENDENCE OF THE INDIVIDUAL. THE SOLAR PROGRAM AL IS TALKING ABOUT IS OWNED BY THE UTILITY. AND SO THEY WILL GET A RETURN ON INVESTMENT ON THAT, AND SO IT'S A GOOD DEAL FOR THE UTILITY, PROBABLY A LOT BETTER DEAL FOR THE UTILITY THAN IT IS FOR THE HOMEOWNER. I THINK THEY GET $30 A MONTH. IF THEY WERE ABLE TO HAVE THEIR OWN SYSTEM THEY MIGHT BE ABLE TO SAVE A LOT MORE THAN THAT. I THINK INDEPENDENCE IS IMPORTANT. AND I THINK PEOPLE IN ARIZONA HAVE SHOWN THAT THEY SUPPORT WHAT'S GOING ON WITH ROOFTOP SOLAR. WHEN I CAME INTO OFFICE, APS HAD ABOUT 18,000 ROOFTOPS PRIVATELY OWNED ROOFTOPS. THEY NOW HAVE ABOUT 48,000. SO THERE IS AN INTEREST IN WHAT'S GOING ON AS FAR AS INDIVIDUALS BEING ABLE TO OWN THEIR ROOFTOP SOLAR SYSTEMS.

TED SIMONS: FLAT MONTHLY CHARGE BASED ON PEAK ENERGY USE, IS THAT A GOOD THING?

RICK GRAY: WELL, AGAIN, IF I'M ELECTED I WILL BE JUDGING THOSE CASES. I HAVE CONCERNS ABOUT THAT. I HAVE SERIOUS CONCERNS ABOUT THAT, I'LL SAY THAT.

TED SIMONS: CAN YOU EXPOUND AT ALL?

RICK GRAY: I DON'T KNOW THE ETHICAL LIMITS OF WHERE WE CAN GO AND NOT GO WITH THAT, AND I I WANT TO MAKE SURE THAT I KEEP MYSELF SQUEAKY CLEAN. SO I DON'T WANT TO HAVE TO RECUSE MYSELF ON ANYTHING. MY BOTTOM LINE IS PROTECTING THE RATE PAYER AND MAKING SURE WE HAVE THE MOST AFFORDABLE PRICES POSSIBLE AND WHEN IT COMES TO BASICALLY RESIDENTIAL USERS, BEING ABLE TO UNDERSTAND AND CONTROL THEIR CONSUMPTION, TO ME THAT'S GOT TO BE KEY.

TED SIMONS: CRITICS SAY PEAK DEMAND CHARGE IS SIMPLY NOT NECESSARY. DO THEY HAVE A POINT?

ANDY TOBIN: WELL, IT DEPENDS ON WHAT DEMAND CHARGE YOU'RE TALKING ABOUT. THEY'VE BEEN HAVING DEMAND CHARGES FOR 20 YEARS. I RAN AN AEROSPACE COMPANY. WE HAD DEMAND CHARGES. WE HAD DEMAND CHARGES THAT WORKED WELL FOR US IN A COMMERCIAL BUILDING WITH A LOT OF CNC MACHINES AND LARGE BILLS. I GOT TO DIRECT OUR STAFF ON WHAT OUR HOURS WOULD BE BASED ON DEMAND CHARGE. IT SAVED US A LOT OF MONEY. THE UTILITIES, IF THAT'S THE WAY THEY HAVE TO GO, THEY HAVE TO ROLL OUT A DESCRIPTION AND SAY THIS IS HOW IT WORKS IN SOMETHING THAT OUR CONSUMER CAN UNDERSTAND. YOU CAN'T GET A BILL WITH 30 PIECES ON IT AND SAY, OKAY, HERE IT IS. SO THE ANSWER TO THIS AT THE END OF THE DAY IS TECHNOLOGIES ADVANCED, WE NEED TO MAKE SURE THE CONSUMER IS EQUIPPED TO BENEFIT FROM THE OPPORTUNITIES OF HOW THEY REGULATE THEMSELVES.

BOYD DUNN: IT COMES DOWN TO WHAT WE MEAN BY DEMAND CHARGES. I HAVE HEARD SOME THINGS THROUGH WHAT I READ IT'S SIMILAR WISE BEEN USED IN THIS INDUSTRY, AND THE INDUSTRY HAS BEEN VERY SUCCESSFUL WITH DEMAND CHARGES AS DEFINED BUT WHETHER YOU CAN BRING THAT INTO RESIDENTIAL MARKET EFFECTIVELY, WHERE IT'S ONLY GOING TO AFFECT ROOFTOP SOLAR

I HAVE DEMAND CHARGES ON MY HOUSE NOW.

ANDY TOBIN: SOME IT WORKS. OTHERS IT DOESN'T. THE PROBLEM IS IT'S THE CONFUSION. FOLKS DON'T UNDERSTAND IT. I'M SORRY TO INTERRUPT YOU.

BOYD DUNN: I'M AN SRP CUSTOMER, AND WE KNOW YOU PAY MORE SO YOU TRY TO DO YOUR WASH IN THE EVENING. I UNDERSTAND THE

TED SIMONS:

AL MELVIN: THE POINT I WANTED TO MAKE IS I THINK WE AS COMMISSIONERS HAVE AN OBLIGATION TO MAKE THE UTILITY BILL AS UNDERSTANDABLE AS POSSIBLE FOR THE AVERAGE RATE PAYER AND THIS CAN BE A CONFUSING ELEMENT.

TED SIMONS: WHEN PINNACLE WEST IS REPORTING CLOSE TO IF NOT RECORD RETURNS ON INVESTMENT, STOCK PRICES, PROFITS, THESE SORTS OF THINGS, AGAIN, IS SOMETHING LIKE THIS NECESSARY FOR THEM TO PUT ON THE RATE PAYER? IS THIS NECESSARY?

BOB BURNS: I THINK WE NEED TO LOOK FOR SOMETHING ELSE. I THINK WE NEED TO LOOK AT A DIFFERENT WAY OF DOING BUSINESS, POSSIBLY. APS TELLS ME THEY HAVE PROBABLY CLOSE TO A MILLION RESIDENTIAL AIR CONDITIONING UNITS IN THEIR SERVICE AREA. IF YOU DIVIDE THE SERVICE AREA BY FIVE OR SO BLOCKS OF AIR CONDITIONING CUSTOMERS AND YOU HAVE A SMART THERMOSTAT, A PROGRAMMABLE THERMOSTAT, OR A TWO WAY COMMUNICATION THERMOSTAT IN THE HOME, YOU COULD ADJUST THOSE THERMOSTATS UP TWO OR THREE DEGREES, MAYBE A LITTLE MORE, FOR A PERIOD OF NOT MORE THAN 15 MINUTES, DO IT AT A BLOCK AT A TIME OF 10,000 OR MORE CUSTOMERS, AND REDUCE POWER CONSUMPTION AT THE VERY TIME THAT YOU'RE HAVING THE PROBLEM. THOSE THINGS ARE POSSIBLE RIGHT NOW. THERE ARE METERS OUT THERE, THERMOSTATS OUT THERE THAT CAN HANDLE THIS. IT JUST TAKES THE COMMISSION COMING UP WITH A RATE CASE MODEL THAT WILL MAKE IT WORK. THAT'S ALL.

ANDY TOBIN: NOW, TED, THERE'S SOME TRUTH TO THAT. BUT REMEMBER, WE HAVE A LOT OF SENIOR CITIZENS OUT THERE AND SOME OF THESE THERMOSTATS COST A LOT OF MONEY. THEY'RE NOT THEY MAY NOT BE THE MOST CAPABLE SITUATION FOR THEM TO UNDERSTAND HOW TO INVEST IN THAT TO SAVE MONEY GOING FORWARD.

BOB BURNS: WELL, THE DEMAND CHARGE MICE COST THEM MORE.

ANDY TOBIN: IT MIGHT. MAYBE THAT'S WHY WE DON'T NEED ONE. BUT WHO'S TO KNOW YET. WE JUST HAD AN EVENT THE OTHER DAY AND WE HAD A WORKSHOP AND TESLA CAME DOWN TO TESTIFY ABOUT STORAGE. THEY CAME DOWN TO TESTIFY ABOUT STORAGE BECAUSE STORAGE CAN REALLY HELP US OUT WITH PEAK DEMAND. SO IT WAS JUST TWO MONTHS AGO I GOT THE CORPORATION COMMISSION, THANK MR. COMMISSIONER'S SUPPORT AND MY EFFORT TO TAKE SOME OF THE ENERGY EFFICIENCY DOLLARS FROM THE APS BUCKET THEY HAVE IN $20 MILLION PLUS AND MOVE THAT INTO ENERGY EFFICIENCY THAT TALKS ABOUT STORAGE, AND THESE THINGS THAT ATTACK PEAK DEMAND. PEOPLE DON'T WORRY ABOUT THE TEMPERATURE AT 7:00 IN THE MORNING. THEY WORRY ABOUT IT LATE IN THE AFTERNOON WHEN DAD'S COMING OVER FOR DINNER AND MOM'S DOING THE LAUNDRY OR MOM'S COOKING THE COOKIES AND THE KIDS ARE IN POOL.

TED SIMONS: I THINK THE QUESTION IS WHETHER OR NOT YOU HAVE OPPORTUNITIES AND OPTIONS OR YOU HAVE MANDATES.

ANDY TOBIN: IT'S ALL ABOUT TECHNOLOGIES AND HOW DO WE HELP THEM UNDERSTAND

TED SIMONS: ONCE YOU GET STORAGE PROBLEMS, YOU HAVE GREENHOUSE GASES, ARE THEY WARMING THE PLANET? ARE WE THE REASON THEY'RE WARMING THE PLANET?

BOYD DUNN: WOW! YOU HAVE A DEBATE ON THAT ISSUE CONSTANTLY, AND HOW ARIZONA CONTRIBUTES TO THAT IS A MATTER OF DEBATE ALSO. I THINK WHAT MAKES ARIZONA SO UNIQUE IN ALL THE STATES IS THE DIVERSITY OF POWER SOURCES THAT WE HAVE. OF COURSE, WE STILL HAVE SOME COAL. AND COAL IS SOME OF THE COAL PLANTS ARE BEING CLOSED. AND THERE'S CONCERNS OF JOBS AND THINGS OF THAT NATURE, BUT WE ALSO HAVE NATURAL GAS RIGHT NOW IS SO CHEAP AND SO PLENTIFUL THAT IT'S REALLY AFFECTING A LOT OF THINGS. THEN WE HAVE GEOTHERMAL, WE HAVE NUCLEAR. A LOT OF STATES, INCLUDING CALIFORNIA, THEY'RE NARROWING IT DOWN WHERE THEY HAVE ONLY TWO SOURCES OF POWER OR MAYBE A LITTLE MORE THAN THAT, BUT ARIZONA IS SITTING VERY WELL IN TERMS OF BEING ABLE TO CHOOSE WHAT FITS

TED SIMONS: THAT'S INTERESTING, BUT ARE GREENHOUSE GASES WARMING THE PLANET? AND IS HUMAN ACTIVITY RESPONSIBLE IN YOUR BELIEF, WHAT DO YOU THINK.

BOYD DUNN: I DON'T THINK IT'S BEEN PROVEN ABSOLUTELY FOR ME.

TED SIMONS: WHAT DO YOU THINK, AL.

AL MELVIN: I BELIEVE WE HAVE CLIMATE CHANGE. WE'VE HAD IT FROM THE BEGINNING OF TIME. AND I WOULD SAY THAT THAT IS THE SITUATION AS OPPOSED TO MAN MADE PROBLEMS. BUT THIS REALLY COMES DOWN TO THE POLITICAL DISCUSSION, TED. WE HAVE FIVE REPUBLICANS HERE. THE OBAMA ADMINISTRATION HAS PUT THREE MAJOR COAL COMPANIES OUT OF BUSINESS, BANKRUPTED THEM, THREATENED NAVAJO AND HOPI JOBS AT THE NAVAJO GENERATING STATION. SO I THINK AND WE'VE GOT TWO DEMOCRATS RUNNING FOR THESE THREE SEATS WHO LIKE WHAT THEY'RE HEARING FROM BOB. IT'S LIKE A THREE MAN TEAM AGAINST THE FOUR OF US. SO THE POLITICS IS VERY FUNDAMENTAL TO THE ISSUE.

TED SIMONS: ALL RIGHT, BOB.

BOB BURNS: WELL, LET ME RESPOND. HERE'S THE "A" TEAM, APS TEAM. THESE GUYS ARE ON APS'S SIDE OF THE FENCE WHEN IT COMES TO DISCLOSURE AND TRANSPARENCY.

ANDY TOBIN: HOW DO YOU SAY I'M ON APS'S SIDE WHEN THEY OPPOSED ME TWO YEARS AGO. YOU SPEC LIGHT LIKE YOU DO WITH THE MONEY THEY SPENT

BOB BURNS: WHERE IS YOUR POSITION ON DISCLOSURE AND TRANSPARENCY

ANDY TOBIN: I BELIEVE TO FOLLOW THE LAW, BOB. THAT'S ALL I'VE EVER SAID. YOU JUST WANT TO TELL THE TAXPAYER TO HIRE MORE...

BOB BURNS: THE LAW SAYS THAT THE CORPORATION COMMISSION WILL REGULATE THE UTILITY, AND DON'T SAY THE LEGISLATURE WILL REGULATE THE UTILITY.

ANDY TOBIN: OF COURSE NOT.

TED SIMONS: ARE YOU GUYS DONE?

ANDY TOBIN: I DON'T KNOW

BOB BURNS: HE

ANDY TOBIN: I JUST

ANDY TOBIN: I WAS SIMPLE. I SAID FOLLOW THE LAW, BOB. IF HE WANTS TO GO GET THEIR BOOKS, THEN WE'RE BACK TO THAT SUBPOENA APS AND CALL IT A DAY, PLEASE. LET US MOVE ON.

BOB BURNS: WELL, LET'S GET ON WITH IT.

ANDY TOBIN: YOU CAN DO IT TOMORROW. YOU HAVE AUTHORITY. YOU CAN DO IT YOURSELF. THE TAXPAYER SHOULDN'T GIVE YOU 90 GRAND TO DO IT.

TED SIMONS: WOULD YOU BLOCK THE CONTRACT FOR HIS ATTORNEY?

ANDY TOBIN: WOULD I BLOCK HIM USING TAXPAYER MONEY

TED SIMONS: YES, THE INVESTIGATESSATION

ANDY TOBIN: I DON'T EVEN KNOW WHO THIS MAN IS.

BOB BURNS: YOU NEED TO LOOK IT UP.

ANDY TOBIN: I AM GOING TO LOOK IT UP A AND WE'RE GOING TO VOTE ON IT THIS WEEK. WE'RE GOING TO LOOK IT UP.

BOB BURNS: SO YOU ARE GOING TO VOTE ON IT THIS WEEK.

ANDY TOBIN: I HOPE SO.

BOB BURNS: YOU'RE GOING TO BRING IT TO A STAFF MEETING.

ANDY TOBIN: I HOPE SO.

BOB BURNS: WHAT IS THE VOTE GOING TO BE.

ANDY TOBIN: I DON'T KNOW.

BOB BURNS: THAT'S WHAT I'M ASKING

ANDY TOBIN: I'LL YOU'LL SEE MY POSITION WHEN I GET THERE.

BOB BURNS: SO YOU'RE GOING TO DENY FUNDING FOR AN INVESTIGATION INTO THE PRACTICES OF THE UTILITIES

ANDY TOBIN: I'LL BE HAPPY TO TELL YOU WHAT'S IN IT. I'M ACTUALLY EXPANDING THE SCOPE OF THE WORK BECAUSE I THINK WE HAVE EFFICIENCY ISSUES AT THE CORPORATION COMMISSION. SO IF YOU WAIT A LITTLE WHILE YOU MAY SEE THAT YOU LIKE SOME OF THE THINGS I'M DOING IN

TED SIMONS: GLAD WE GOT TO THAT POINT. I WAS GOING TO ASK THAT. TRYING TO FIND OUT IF GREENHOUSE GASES ARE WARMING THE PLANET, AND IF WE'RE RESPONSIBLE, RICK.

RICK GRAY: THERE'S TWO WAYS TO LOOK AT IT. I THINK WITH YOUR EMOTIONS OR YO INTELLECT. WE HAVE A LOT OF PEOPLE THAT THE BANDWAGON IS BEING PUSHED FOR THE GREENHOUSE GASES. I DON'T SEE THE EVIDENCE OF IT. I MEAN, IF YOU REMEMBER YEARS AGO WHEN THEY HAD THE HOCKEY STICK AND THEY FOUND OUT THAT IT WAS ALL BASED ON ERRONEOUS INFORMATION. SO IF YOU PUT OUT THE FACTS, NOT JUST WHAT PEOPLE SAY, WHERE ARE THE FACTS? I HAVE NOT SEEN SOLID EVIDENCE.

TED SIMONS: SO ALL THOSE SCIENTISTS THAT HAVE SIGNED ON TO THIS IDEA, AND A LOT HAVE
TED SIMONS: ARE YOU DISCOUNTING WHAT THEY ARE SAYING.

RICK GRAY: I AM SAYING I HAVE NOT SEEN ENOUGH EVIDENCE. AGAIN, PEOPLE HAVE AGENDAS. BUT I CAN TELL YOU ONE THING, IF I CAN MAKE ONE SIDE, BECAUSE BOB HAD TALKED ABOUT WE'RE APS. IT'S NOT TO ME A MATTER OF ANTIAPS OR PRO APS. IT'S A MATTER OF PRO RATE PAYER. YOU HAVE TO BE ABOUT THE RATE PAYER. WE WERE IN PAYSON THE OTHER DAY AT A MEETING AND BOB TALKED ABOUT HOW APS KILLED THE DEREG CONVERSATION. THEY KILLED IT. I HAD TO BRING UP THE FACT IT WAS FOUR COMMISSIONERS WHO VOTED IT DOWN AND BOB BURNS WAS ONE OF THE ONES WHO VOTED IT DOWN. NOW BECAUSE HE'S ANTI APS IT'S LIKE, LET'S GET TO THE FACTS.

BOB BURNS: THE FACTS BOOK GREAT. THE FACTS WOULD REALLY BE GREAT. YES, I VOTED AGAINST I VOTED TO SHUT DOWN, BUT I VOTED TO SHUT DOWN BECAUSE I HAD A SUBSTITUTE MOTION ON THE TABLE TO ALLOW TO OPEN UP A TECHNOLOGY DOCKET SO THAT THE COMMISSION COULD DO A TECHNOLOGY STUDY. WE HAD A SERIES OF EIGHT WORKSHOPS. WE HAD OVER 70 PRESENTATIONS OF ALL OF THE TECHNOLOGY THAT'S IN THE PIPELINE THAT CAN BENEFIT THE STATE OF ARIZONA, GREEN GAS OR WHAT, BUT THAT'S WHY THAT VOTE WAS THE WAY THAT VOTE WENT.

TED SIMONS: PLEASE.

RICK GRAY: IF I COULD MAKE ONE POINT WHEN IT COMES DOWN TO THE GREENHOUSE GASES. LET'S TAKE NAVAJO GENERATING STATION, FOR EXAMPLE. THERE IS AN ATTACK BY THE FEDS TO GO AFTER CLEAN COAL. THEY HAVE DEMANDED THAT THAT LEVEL BE REDUCED, AND THEY HAVE NO QUANTIFIABLE EVIDENCE THAT THERE'S GOING TO BE ANY CHANGE. SO WE'RE LOOKING AT SPENDING A BILLION DOLLARS OF RATE PAYER MONEY AND SEEING NO EVIDENCE IN THE CHANGE. THAT TO ME IS POOR RATE PAYER MONEY EXPENSE.

BOYD DUNN: THE KEY TO ME IS TO MAKE SURE ARIZONA DOES NOT CONTRIBUTE TO THE PROBLEM. THAT'S WHY NATURAL GAS IS BEING SUCH A VITAL SOURCE OF ENERGY CREATION. I WENT UP TO SPRINGERVILLE. THERE'S A COAL PLANT. I MET WITH THE EMPLOYEES UP THERE. ANDY WENT ALSO. THESE ARE HUNDREDS OF JOBS. WHAT IMPRESSED ME WAS HOW CLEAN THEY'RE CREATING EMISSIONS FROM THAT COAL POWERED PLANT, EVEN THOUGH WE'RE CLOSING UNITS IN OTHER LOCATIONS BECAUSE OF THE DIVERSITY OF POWER SOURCES THAT WE HAVE. LET ME GIVE YOU AN EXAM A GREAT EXAMPLE. AS MAYOR OF THE CITY OF CHANDLER WE HAVE A LARGE LANDFILL. WE ACTUALLY CLOSED THAT LANDFILL. WE CREATED A PARTNERSHIP WITH SRP AND WE ARE CREATING POWER FROM THE BIOGASES, FROM THE METHANE GASES COMING THAT FROM SOURCE. AGAIN, A RENEWABLE ENERGY, A CLEAN ENERGY SOURCE, THAT'S CONTRIBUTING TO THE DIVERSITY OF WHAT WE HAVE IN THE STATE OF ARIZONA. WE'RE SETTING THE EXAMPLE

TED SIMONS: WE'RE ALMOST RUNNING OUT OF TIME. I WANT TO GET YOUR CLOSING COMMENTS. REALLY QUICKLY, IF YOU CAN MAKE IT BRIEF, I WOULD APPRECIATE IT, WHAT IS THE ROLE OF THE CORPORATION COMMISSION AND WHO DO YOU REPRESENT?

ANDY TOBIN: WELL, WE REPRESENT THE CONSUMER OF ARIZONA, ALL THE CONSUMERS IN ARIZONA, AND OUR ROLE IS WE SET RATES BECAUSE WE HAVE MONOPOLIES WHO WE HAVE TO KEEP THEM FROM TAKING ADVANTAGE OF OUR CONSUMERS. THAT'S PART OF OUR JOB. WE ALSO HAVE A LOT OF PEOPLE DON'T REALIZE WE HANDLE THE SECURITIES. WE OVERSEE SECURITIES IN ARIZONA TO PROTECT OUR SENIORS. I TALKED ABOUT RAIL. DO YOU KNOW HOW MANY FOLKS WE HAD WATCHING 6,000 MILES OF RAIL, TED? ONE. ONE GUY WATCHING 2500 INTERSECTIONS. BOB HAS BEEN THERE FOR FOUR YEARS. HE'S A CONSERVATIVE. BUT ONE GUY. NOW WE'VE GOT TWO. THAT'S BUT THAT'S NOT ALL WE DO. EVERY CORPORATION THAT DOES BUSINESS IN ARIZONA HAS TO GO THROUGH THERE, AND WE NEED TO SEND MESSAGES THAT ARIZONA IS OPEN FOR BUSINESS AND THIS CORPORATION COMMISSION IS DEFICIENT TO MOVE FORWARD.

TED SIMONS: THE ROLE OF THE CORPORATION COMMISSION, WHO DO YOU REPRESENT?

AL MELVIN: THE RATE PAYER IN MAKING SURE THAT THEY HAVE GOOD, EQUITABLE LIVABLE RATES BUT WE ALSO HAVE AN OBLIGATION TO KEEP THE UTILITIES VIABLE. FOR INSTANCE D AND WATER. THERE ARE OVER 300 COMPANIES, MANY OF THEM ARE NOT FINANCIALLY WELL. THERE NEEDS TO BE A CONSOLIDATION INTO A SMALLER NUMBER OF MORE VIABLE ONES.

TED SIMONS: WHO DO YOU REPRESENT?

RICK GRAY: THE RAY PAYER. I THINK THAT'S THE BOTTOM LINE. YOU HAVE A COMMISSION THAT PROTECTS BASICALLY THE RATE PAYER FROM A MONOPOLY. THAT'S THE PURPOSE. THAT'S THE JOB.

BOYD DUNN: IT'S DEFINED UNDER THE LAW. WE REPRESENT THE RATE PAYER WITHOUT QUESTION, THE CONSUMER, BUT WE HAVE TO BALANCE THAT, AND THAT'S WHY YOU GO THROUGH THE HEARING PROCESS, TO MAKING CERTAIN THAT THE UTILITIES HAVE A FAIR STALK THE STALK HOLDERS, SHARE HOLDERS HAVE A FAIR RETURN. IF YOU DON'T, THEY GO OUT OF BUSINESS AND WE'RE ALL AFFECTED.

BOB BURNS: THE RAY PAYER. RATE PAYERS ARE TO BE PROTECTED FROM OVERREACH BY THE UTILITY. THE UTILITY THAT GAINS UNDUE INFLUENCE OF A COMMISSION IS IN POSITION TO TAKE ADVANTAGE OF THE RATE PAYERS AND THAT'S MY CONCERN.

TED SIMONS: EACH CANDIDATE WILL NOW GIVE A ONE MINUTE CLOSING STATEMENT. GOING IN REVERSE ORDER OF THE OPENING STATEMENTS WE START WITH ANDY TOBIN.

ANDY TOBIN: THANK YOU. ONCE AGAIN, RURAL ARIZONA, WE HAVE HADN'T A CHANCE TO TALK ABOUT SOME OF THE BIGGER PROBLEMS OF THE DAY. SMALL WATER COMPANIES ALL OVER THE STATE. AND TO THE REST OF ARIZONA, METRO FOLKS, WE HAVE FOLKS WHO DON'T HAVE WATER. THEIR WATER RUNS OUT. THEY HAVE URANIUM IN WATER. THEY HAVE CONTAMINANTS IN WATER. WE HAVE OVER 250 OF THEM. I JUST CREATED THE WATER EMERGENCY TEAM WHICH BRINGS ALL OF THESE ENTITIES TOGETHER TO HELP. IT'S A 911 SYSTEM FOR WATER. YOU HAVE SOMEONE WHO I LIVE IN PAULDEN. IT'S A VERY SMALL PLACE. I KNOW YOU KNOW ME AND I KNOW THAT YOU KNOW I HAVE REPRESENTED RURAL ARIZONA FOR EIGHT YEARS AT THE LEGISLATURE AND CONTINUE TO DO SO. I'M RUNNING WITH SENATOR AL MELVIN AND RUNNING WITH MAJORITY WHIP RICK GRAY BECAUSE THEY'RE TWO GOOD PEOPLE WHO HAVE WORKED VERY HARD WITH RURAL ISSUES WHEN I WAS IN THE LEGISLATURE AS WELL. SO I'M ANDY TOBIN, I'M AT ANDYTOBIN.COM AND I WOULD APPRECIATE YOUR VOTE.

TED SIMONS: 4 OUR NEXT CLOSING STATEMENT WE TURN TO BOB BURNS.

BOB BURNS: WELL, I AM CONCERNED ABOUT THE INTEGRITY OF THE INSTITUTION AND I INTEND TO CONTINUE TO WORK TO DO WHAT I CAN TO IMPROVE THAT. AS I'VE SAID BEFORE THE UNDUE INFLUENCE OF A COMMISSION PUTS THE RATE PAYER AT RISK, AND THAT'S SOMETHING THAT WE CAN'T AFFORD TO LET THAT GET OUT OF HAND. SO I WILL CONTINUE TO WORK ON THAT PROBLEM. I'M VERY INTERESTED IN THE NEW TECHNOLOGY THAT IS OUT THERE, ESPECIALLY IN THE IN THE WORLD OF POWER GENERATION. THERE IS WIND, THERE'S SOLAR, THERE'S FUEL CELLS, THERE'S COMBINED HEAT AND POWER, THERE'S STORAGE. THERE'S ALL KINDS OF NEW THINGS BEING DEVELOPED AS WE SPEAK WHICH WILL, I BELIEVE, MAKE THE ELECTRICITY MORE RELIABLE AND LESS COSTLY.

TED SIMONS: THANK YOU VERY MUCH. FOR OUR NEXT CLOSING STATEMENT WE TURN TO RICK GRAY.

RICK GRAY: THANK YOU FOR TAKING THE TIME TO LISTEN. WE'VE TALKED A LOT ABOUT POWER UTILITIES. THERE'S 15 POWER UTILITIES IN ARIZONA, THERE'S OVER 300 WATER, WASTEWATER COMPANIES. WE HAVE CRITICAL NEEDS. WE JUST HAD A CASE FOR OATMAN, ARIZONA. THEY HAVE TREMENDOUS, TREMENDOUS ISSUES. THEY HAD THEIR RATES DOUBLED, AND UNFORTUNATELY, THE PROBLEMS WEREN'T SOLVED. THE MAJORITY OF THAT RATE WENT TO THEIR SALARIES. MR. BURNS, WHO SAID HE IS LOOKING OUT FOR THE RATE PAYER, AGREED TO THAT. I'M GLAD TO SEE COMMISSIONER TOBIN VOTED AGAINST THAT. WE NEED TO FOCUS ON THE RATE PAYER AND SOLVING PROBLEMS, NOT EXACERBATING THEM. SO I ASK FOR YOUR VOTE. MY WEBSITE IS VOTERICKGRAY.COM, AND I WOULD APPRECIATE YOUR SUPPORT.

TED SIMONS: THANK YOU VERY MUCH. NOW WE TURN TO AL MELVIN.

AL MELVIN: THANK YOU. I'M REALLY PROUD TO BE RUNNING WITH SPEAKER AND NOW COMMISSIONER TOBIN AND REPRESENTATIVE GRAY. WE'VE GOT A GOOD TEAM HERE. WE'RE COVERING ALL OF THE STATE. ANDY COMES FROM THE NORTH. I COME FROM PINAL COUNTY. AND RICK IS IN THE GREATER PHOENIX AREA. I KNOW THAT WE'LL DO A GREAT JOB FOR THE STATE. I REMAIN CONCERNED ABOUT THE EARLY INVOLVEMENT OF THESE OUTSIDE MONEY EXPENDITURES ON BEHALF OF BOB ALREADY, THE ROBOCALLS, THE MAILER, ORCHESTRATED BY A SO CALLED REPUBLICAN WHO ATTENDED THE DEMOCRATIC NATIONAL CONVENTION. POLITICS IS IN IT, BUT WE ARE HIGH INTEGRITY PEOPLE. I ASK FOR YOUR VOTE, NOT ONLY FOR MYSELF, BUT FOR MY TWO TEAM MEMBERS. THANK YOU VERY MUCH.

TED SIMONS: ALL RIGHT. AND NOW BOYD DUNN.

BOYD DUNN: THANK YOU, TED. IN JANUARY OF THIS YEAR I WAS APPOINTED BY THE GOVERNOR TO BE ON THE ARIZONA POWER AUTHORITY, AS I INDICATED IN MY OPENING. SHORTLY AFTER I LEFT THE BENCH AS A JUDGE. AND THE PURPOSE WAS TO DEAL WITH ISSUES ON THAT COMMISSION OF CONFLICTS MUCH INTEREST, LACK OF IMPARTIALITY, AND AN AUDIT. WE'VE BEEN ABLE TO WORK THROUGH A LOT OF THOSE THINGS. WE HAVE ADDRESSED THOSE ISSUES. WE NOW HAVE A NEW 50 YEAR CONTRACT INCREASING THE ENTITIES THAT WILL RECEIVE POWER FROM THE HOOVER DAM ALMOST THREE TIMES. AND IT'S BEEN A SUCCESS. I WANT TO BRING THAT SAME ATTITUDE, THAT SAME HELP TO THE CORPORATION COMMISSION. I'M RUNNING ON MY OWN QUALIFICATIONS, THAT OF BEING A PRIOR JUDGE, PRIOR ASSISTANT ATTORNEY GENERAL AND ALSO ELECTED OFFICIAL AS MAYOR FOR THE FOURTH LARGEST CITY IN THE STATE. I FEEL I CAN MAKE CERTAIN WE DO THE JOB WELL, THAT WE'RE NOT IN THE NEWS BECAUSE OF THE ISSUES THAT BETWEEN THE CORPORATION COMMISSION MEMBERS BUT BECAUSE OF THE DECISIONS WE MAKE AS THE CORPORATION COMMISSION. THANK YOU FOR YOUR VOTE.

TED SIMONS: GENTLEMAN THANK YOU VERY MUCH-- IN THE SPIRIT OF NET METERING WE UNDERSTAND SOMEONE HAS SENT MORE TIME BACK TO THE GRID. IT'S BEEN SO SUCCESSFUL

ANDY TOBIN: I WANT TO TALK ABOUT DARK MONEY THEN

TED SIMONS: WE HAVE ABOUT FIVE EXTRA MONIES. YOU CAN'T WAIT

RICK GRAY: I WOULD LIKE TO TOUCH UPON THE WATER ISSUES BECAUSE I THINK THAT THAT IS, AS COMMISSIONER TOBIN BROUGHT UP, WE'VE GOT TREMENDOUS, TREMENDOUS ISSUES OUT THERE. WE'VE GOT PEOPLE THAT ARE LIVING WITH WATER THAT'S UNDRINKABLE. AND I THINK ONE OF THE THINGS THAT WE IT DOESN'T GET THE HEADLINES, BUT FOR THEM IT'S CRUCIAL. AND THAT'S WHAT THE COMMISSION SHOULD BE ABOUT. YOU KNOW, I THINK WE NEED TO BE PROACTIVE. I'VE SEEN THAT AT THE LEGISLATURE. AND I THINK THE WATER ISSUE AND I APPLAUD COMMISSIONER TOBIN FOR BEING PROACTIVE WHEN IT COMES TO THE WATER. WE NEED TO SERVE THOSE PEOPLE.

TED SIMONS: WOULD THAT BE YOUR NUMBER ONE PRIORITY IF ELECTED? WHAT WOULD BE YOUR NUMBER ONE PRIORITY?

RICK GRAY: WELL, OBVIOUSLY WE HAVE TO DEAL WITH RATE DAYS BUT THOSE WATER ISSUES TO ME ARE PRESSING AND URGENT.

TED SIMONS: NUMBER ONE PRIORITY, ANDY?

ANDY TOBIN: I DON'T KNOW IF EVERYTHING IS NUMBER 1 WHEN TALKING ABOUT PEOPLE'S POCKETBOOK. I WILL SHARE WITH YOU WE HAVE A RISKY POPULATION OF SENIOR CITIZENS AND THOSE OUT OF WORK IN THIS ECONOMY AND THOSE PEOPLE UNDER A HARD WAY AND WE HAVE TO BE VERY CAUTIOUS ABOUT HOW WE MOVE FORWARD AND HOW WE MOVE FORWARD WITH RATE CHANGES BUT ALSO HOW WE HELP PROTECT THEM IN PLACES WHERE THEY DON'T WHERE WATER DOESN'T EXIST. I WANT TO THANK THE LEGISLATURE, GOVERNOR DUCEY, THEY PASSED, WHAT, $500,000 DOESN'T SEEM LIKE A LOT OF MONEY, BUT IT HELPS US, HELPS SUPPORT SOME OF THESE SMALL WATER COMPANIES GET THEM UP AND MOVING AGAIN AND SEE IF WE CAN FIND WAYS TO ESCALATE THAT FOR THEM. IT'S A BIG ISSUE. WHEN SOMEBODY DOESN'T HAVE ANY WATER, TED, IT MATTERS. JUST TRY IT AT HOME ONE DAY AND JUST LET'S NOT USE WATER. THAT HAPPENS IN RURAL ARIZONA TO OUR NEIGHBORS, AND WE JUST DON'T SEE IT BECAUSE IT DOESN'T MAKE THE HEADLINES.

TED SIMONS: BOB?

BOB BURNS: WELL, NUMBER ONE ISSUE IS TO RESTORE INTEGRITY. I THINK APS AND ITS EXCESSIVE CAMPAIGN CONTRIBUTIONS IN THE 2014 ELECTION PUT A CLOUD OVER THE COMMISSION THAT NEEDS TO BE REMOVED. THE ATTORNEY THAT HAS BEEN HIRED IS PROBABLY ONE OF THE TOP INVESTIGATIVE ATTORNEYS IN THE COUNTRY, AND HE WILL DO A NON BIASED EVALUATION, COME BACK WITH RECOMMENDATIONS AS TO WHAT MIGHT BE DONE TO MAKE THE SYSTEM BETTER, AND IT ISN'T JUST FOCUSED ON APS. IT'S FOCUSED ON THE ENTIRE SYSTEM. IT INCLUDES THE SOLAR FOLKS, THE OUTSIDE STAKEHOLDERS. IT'S A BIG PICTURE LOOK AT WHAT IS GOING ON WITH RECOMMENDATIONS ON HOW TO MAKE THINGS WORK BETTER.

TED SIMONS: NUMBER ONE PRIORITY, AL MELVIN?

AL MELVIN: PUTTING OUR PEOPLE BACK TO WORK. UNEMPLOYMENT IS NOT 5%. IT'S MUCH HIGHER THAN THAT. SO WE NEED THE MOST AFFORDABLE UTILITY RATES POSSIBLE FOR ALL OF OUR PEOPLE. SO THE PRIVATE SECTOR CAN CREATE BETTER JOBS FOR THEM. BUT NOW THAT BOB HAS MENTIONED HIS ATTORNEY THAT HE'S GOING TO BE PAYING FOR AND HE'S SELECTED WITH TAXPAYER MONEY, AS WE LOOK INTO THIS INDIVIDUAL'S BACKGROUND, HAS STRONG TIES TO THE SOLAR INDUSTRY AND DEREGULATORY INDUSTRY. SO I'M SURE IT'S FITS HIS BILL IN MANY WAYS.

TED SIMONS: NUMBER ONE PRIORITY.

BOYD DUNN: I REPEAT, ADDRESSING THE PROCESS OF THE CORPORATION COMMISSION. MAKING CERTAIN WE ARE A QUAZI JUDICIAL PROCESS, MAKES DECISIONS BASED ON THE FACTS PRESENTED AT THE TIME OF THE HEARING. AND WE ALSO NEED TO LOOK OUTSIDE THE BOX. REPRESENTATIVE GOASAR JUST INTRODUCE ADD BILL THAT'S AMAZING. THE RURAL COUNTIES GET 25% OF THE REVENUE FOR THEIR ECONOMIC DEVELOPMENT AND FOR THEIR OWN INTERESTS. THOSE ARE IDEAS WE NEED TO START LOOKING AT. AS LONG AS WE HAVE THIS CONFRONTATION, THIS ISSUE OF WHAT WE TALKED ABOUT MOST THE TIME HERE TODAY, WE'RE NOT GOING TO BE AS INVENTIVE AS WE CAN, AND THAT'S WHAT MY CONCERN IS.

TED SIMONS: I WANT, AND I'M GOING TO LOVE THIS, I WANT "YES" OR "NO." SHOULD THE CORPORATION COMMISSION MEMBERS BE APPOINTED AS OPPOSED TO ELECTED?

ANDY TOBIN: I'M GOING TO SAY NO BECAUSE RIGHT NOW IT'S THE VOTERS WHO GET TO MAKE THAT CHOICE. HOLD THEM ACCOUNTABLE.

TED SIMONS: RICK?

RICK GRAY: ABSOLUTELY NOT. THAT WOULD BE TWO WORDS.

TED SIMONS: APPOINTED?

BOB BURNS: NO.

TED SIMONS: NO? OK WHAT DO YOU THINK AL?

AL MELVIN: NO.

TED SIMONS: BOYD?

BOYD DUNN: WE'RE ONLY ONE OF 13 STATES WHERE CORPORATION COMMISSIONERS ARE ARS ELECTED. OUR FOUNDERS DECIDED THAT'S HOW IT SHOULD BE DONE AND THAT'S HOW IT SHOULD BE DONE CONTINUOUSLY.

TED SIMONS: SO THE FIVE CANDIDATES FOR OFFICE AGREE. THANK YOU CANDIDATES. AND THANK YOU FOR WATCHING THIS SPECIAL ELECTION 2016 DEBATE FEATURING REPUBLICAN CANDIDATES FOR THE ARIZONA CORPORATION COMMISSION. KEEP WATCHING "ARIZONA HORIZON" FOR DEBATES AND POLITICAL COVERAGE IN THIS VERY IMPORTANT ELECTION YEAR. THAT IS IT FOR NOW. I AM TED SIMONS. THANK YOU SO MUCH FOR JOINING US. YOU HAVE A GREAT EVENING.

ANNOUNCER: "ARIZONA HORIZON" IS MADE POSSIBLE BY CONTRIBUTIONS FROM THE FRIENDS OF ARIZONA PBS, MEMBERS OF YOUR PBS STATION. THANK YOU.
In this segment:
Robert "Bob" Burns, Andy Tobin, Boyd Dunn, Rick Gray, Al Melvin
SPOTLIGHT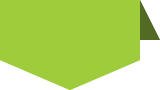 STAY in touch
with
azpbs.
org
!
Subscribe to Arizona PBS Newsletters: