Join us as three local journalists bring you up to date on the news of the week.
Transcript:
¶¶

TED SIMONS: COMING UP NEXT ON ARIZONA HORIZON'S "JOURNALISTS' ROUNDTABLE" -- WE'LL DISCUSS TUESDAY'S PRIMARY ELECTION RESULTS AND WHAT THOSE RESULTS MEAN FOR NOVEMBER'S GENERAL ELECTION. THE "JOURNALISTS' ROUNDTABLE" IS NEXT ON "ARIZONA HORIZON."

ANNOUNCER: "ARIZONA HORIZON" IS MADE POSSIBLE BY CONTRIBUTIONS FROM THE FRIENDS OF ARIZONA PBS. MEMBERS OF YOUR PBS STATION. THANK YOU!

TED SIMONS: GOOD EVENING AND WELCOME TO ARIZONA HORIZON'S "JOURNALISTS' ROUNDTABLE." I'M TED SIMONS. JOINING US TONIGHT RACHEL LEINGANG OF THE "ARIZONA CAPITOL TIMES," JEREMY DUDA OF THE "ARIZONA CAPITOL TIMES" AND MIKE SUNNUCKS OF THE "PHOENIX BUSINESS JOURNAL." TUESDAY'S PRIMARY ELECTION IS PRETTY MUCH IN THE BOOKS EXCEPT FOR A FEW VERY TIGHT RACES STILL TOO CLOSE TO CALL. WE'LL GET INTO EACH INDIVIDUAL RACE IN DETAIL, BUT RACHEL, BIGGEST SURPRISE OF TUESDAY'S ELECTION.

RACHEL LEINGANG: I DON'T THINK THERE WERE MANY SURPRISES. THERE WERE SOME I THOUGHT MIGHT GO ONE WAY OR THE OTHER, BUT PRETTY MUCH WHAT WAS EXPECTED BASED ON POLLING AND WHO SPENT THE MOST MONEY, WHEN ACCORDING TO PLAN. THE ONE I WAS SURPRISED WITH IS HOW CLOSE HELEN PURCELL'S RACE IS WITH AARON FLANNERY JUST BECAUSE HE NOT NECESSARILY KNOWS COMMODITY AND SHE HAS BEEN AROUND FOREVER... THAT ONE STILL TOO CLOSE TO CALL. THAT ONE WAS A BIG SURPRISE FOR ME.

TED SIMONS: WHAT ABOUT YOU, JEREMY ANY SURPRISE?

JEREMY DUDA: PROBABLY THE LEGISLATIVE DISTRICT 18 SENATE RACE, JEFF DIAL INCUMBENT RUNNING AGAINST FRANK SCHMUCK. RUNNING A ONE-ISSUE CAMPAIGN ON WHETHER HE WAS BEING HONEST ON HIS STATUS AS A VETERAN. MILITARY SERVICE AND RAILING FOR MONTHS AND MONTHS, DIAL REALLY KEPT A LOW PROFILE AND DIDN'T RESPOND UNTIL A DAY OR TWO BEFORE THE ELECTION AND I THINK WE ALL EXPECTED HIM TO PREVAIL STILL. ELECTION NIGHT ROLLS AROUND, FIRST RESULT, AND SCHMUCK IS IN THE LEAD AND ITS OVER. DIAL'S GONE.

TED SIMONS: CHANDLER AHWATUKEE AREA THERE AND SCHMUCK IS MORE CONSERVATIVE THAN DIAL?

JEREMY DUDA: HARD TO SAY, HE HASN'T RUN ON SPECIFIC ISSUES. IN 2008 HE RAN BEFORE AND HE RAN AS ONE OF THE CONSERVATIVE AND LOST THE PRIMARY AND HASN'T RUN AS MUCH AS AN ISSUE-BASED CAMPAIGN. ESPECIALLY BECAUSE DIAL IS THE CLASSIC MODERATES OVER THERE. ONE OF THE DOMINANT FIGURES IN THE MODERATE REPUBLICAN FACTION. PROBABLY MORE CONSERVATIVE THAN THAT.

TED SIMONS: BIG SURPRISE FOR YOU?

MIKE SUNNUCKS: WASN'T A SURPRISE, BUT THE OUTCOME, CHRISTINE JONES, HOW SHE SHOOK UP AND POSSIBLY COULD WIN THE REPUBLICAN PRIMARY TO SUCCEED MATT SALMON. WHEN SALMON HE SAID HE WASN'T GOING TO RUN AGAIN, HE AND EVERYBODY ELSE GOT BEHIND ANDY BIGGS AND THEN DON STAPLEY AND JUSTIN OLSEN GOT IN THE RACE. THEN CHRISTINE JONES RAN UNSESSESFULY FOR GOVERNOR, FORMER GO DADDY, PUT A LOT OF MONEY OF HER OWN MONEY AND HAD GOOD CAMPAIGN ADS AND SHOOK UP THE RACE. LOOKED LIKE SHE WAS GOING TO WIN AND THE KELLI WARD-MCCAIN RACE WAS WHETHER THE TRUMP FOLKS WERE GOING TO TURN ON AGAINST MCCAIN. THEY DIDN'T.

TED SIMONS: AND LET'S GET TO THAT, RACHEL, START WITH YOU. JOHN MCCAIN DEFEATS KELLI WARD, I DON'T THINK THAT WAS TOO MUCH OF A SURPRISE. WHAT ABOUT THE MARGIN OF VICTORY. CLOSER THAN SOME EXPECTED OR PRETTY MUCH AS EXPECTED?

RACHEL LEINGANG: FOR ME, AS EXPECTED. I KNOW JEREMY HAS DIFFERENT PREDICTIONS. HE WAS PAYING MORE ATTENTION THAT ONE. BUT SHE WAS ALWAYS A TEA PARTY CANDIDATE AND THERE'S A LOT OF PEOPLE-- STILL ARE A LOT OF PEOPLE IN THE ESTABLISHMENT REPUBLICAN CAMP. THAT'S WHY IT'S THE ESTABLISHMENT. NOT TOO SURPRISING FOR ME. IT SEEMS ABOUT WHERE I EXPECTED.
TED SIMONS: WHAT DO YOU THINK JEREMY?

JEREMY DUDA: I THOUGHT MCCAIN'S MARGIN OF VICTORY WAS LACKLUSTER. CONSIDERING THAT KELLI WARD WAS NEVER TAKEN SERIOUSLY AS A CHALLENGER. LAST YEAR, NIPPING AT MCCAIN'S HEELS FOR YEARS. THEY WANTED DAVID SHUIKER, THEY WANTED MATT SALMON, LIKE IN 2010, THEY GOT THE CANDIDATE THEY WANTED, FORMER CONGRESSMAN, STRONG RECORD, THEY DIDN'T GET THAT, THEY GOT KELLI WARD, THE NATIONAL CONSERVATIVE GROUP, WOULD HAVE SPENT MILLIONS AND MILLIONS IF THEY THOUGHT THEY COULD GET RID OF JOHN MCCAIN, BUT AT THE END, SHE GOT SUPER MONEY COME IN SHE BOMBARDED WITH NEGATIVE ADS BUT STILL MCCAIN ONLY WON BY 12 POINTS LOOK BACK TO 2010, 24 POINT VICTORY OVER HAYWORTH.

TED: HOW DID THEY TROUNCE HAYWORTH AND COME SO CLOSE TO KELLI WARD?

MIKE SUNNUCKS: HE HAD A BIG EARLY VOTE LEAD. HE DID WELL HE HAD EARLY VOTE LEAD, EVERYBODY CALLED IT RIGHT AWAY AND THEN SHE GAINED ON PEOPLE WHO WENT TO THE POLL APPEARANCE VOTED THE DAY OF THE ELECTION. HE KILLED HER WITH THAT THOSE ADS THAT SHOWED HER NEXT TO BERNIE SANDERS AND RAUL GRIJALVA. WHICH A LOT OF FOLKS DOWN HERE IN PHOENIX DOESN'T KNOW WHO KELLI WARD IS AND SHE DIDN'T HAVE THE MONEY TO RESPOND WITH ADS. I WENT TO THE TRUMP RALLY; WE WILL TALK ABOUT THAT LATER. WHEN SOMEONE MENTIONED JOHN MCCAIN, THEY BOOED. AS MUCH AS THEY BOOED HILLARY CLINTON, THERE'S THAT WING THERE, BUT I DON'T THINK THOSE AT THE TRUMP RALLY ARE GOING TO VOTE FOR THE DONALD AND IN NOVEMBER TURN OUT IN ANY PRIMARIES IT SEEMED--

JEREMY DUDA: TO BE FAIR IN 2010, THE RACE AGAINST HAYWORTH, ON PAPER, HE WAS A STRONGER CANDIDATE BUT MCCAIN HAD SO MUCH MORE MONEY THAN HE HAD THIS YEAR. MILLIONS OF DOLLARS LEFT OVER FROM THE PRESIDENTIAL AND CARPET BOMBED HAYWORTH INTO OBLIVION. THIS YEAR, HE MOSTLY IGNORED.

TED SIMONS: MAYBE HOLDING ON A LITTLE BIT TO SAVE THE RESOURCES FOR ANN KIRKPATRICK.

JEREMY DUDA: THIS IS A NEW EXPERIENCE FOR MCCAIN. HE HAS A STRONG CHALLENGER IN THE GENERAL ELECTION. HE'S HAS NEVER HAD THAT IN THE SENATE RACE IN ARIZONA.
MIKE SUNNUCKS: ONE THING HE NEEDS TO OVERCOME IS FATIGUE. IT'S NOT HIS AGE, HE'S BEEN THERE FOR SO LONG AND KIRKPATRICK AND THE DEMOCRATS WILL -- WHAT HAVE YOU DONE? THAT WILL BE THE KEY TO MCCAIN'S REELECTION.

RACHEL LEINGANG: AND POURING IN A LOT OF MONEY AS WELL. LIKE JEREMY MENTIONED, THIS IS A REALLY GOOD CHALLENGER, MCCAIN IS TREATING IT AS A THREAT -- TREATING IT AS A THREAT BECAUSE IT IS A THREAT AND YOU WILL SEE A LOT OF THE NATIONAL GROUPS--NATIONAL DEMOCRATIC GROUPS START REALLY RAMPING UP HERE AND YOU'LL SEE GOP RESPONSES AS WELL.

TED SIMONS: YOU MENTIONED CHRISTINE JONES AND CONGRESSIONAL DISTRICT 5. SHE STILL HAS A SLIGHT LEAD OVER ANDY BIGGS. AT THIS POINT, IT WOULD BE A SURPRISE IF BIGGS CAME BACK, BUT A LOT OF FOLKS THINKS IT A SURPRISE THAT CHRISTINE JONES -- WHAT HAPPENED TO THE ANOINTMENT, HE WAS ANOINTED BY MATT SALMON AND -- BOOM -- NOT GOING TO WIN.
MIKE SUNNUCKS: WE'VE SEEN IT HAPPEN IN POLITICS WHERE THE ANOINTED ONE DOESN'T RUN IN THE CAMPAING AS A CHALLENGER -- SHE PUT A LOT OF MONEY -- HER OWN MONEY IN THE RACE AND RAN EFFECTIVE ADS AND THE ONLY WOMAN IN THE RACE, SHE'S AN EVANGELICAL CHRISTIAN AND THE THREE OTHER FOLKS, OLSEN, STAPLEY AND BIGGS ARE ALL MORMONS AND I THINK THOSE DIFFERENCES WORK WELL FOR HER. ANDY BIGGS IS WELL KNOWN IN THE CAPITAL; HE IS WELL KNOWN IN POLITICAL CIRCLES AND PROBABLY WELL KNOWN IN GILBERT WHERE HE REPRESENTS-- THE REST OF THE DISTRICT, I DON'T KNOW HOW WELL KNOWN. THEY MAY HAVE OVERESTIMATED HIS NAME I.D. AND GRAVITAS WITH THE WHOLE DISTRICT.
TED SIMONS: YOU GOT 30% WINNING JEREMY WHICH MEANS 70% DIDN'T VOTE FOR THE WINNER. DOES THAT MEAN IN TWO YEARS, THIS CHRISTINE JONES HANGS ON SHE'LL FACE ANOTHER CHALLENGE.
JEREMY DUDA: I THINK SHE PROBABLE FACES ANOTHER CHALLENGE IN HER FIRST REELECT. YOU LOOK AT THE RAW NUMBERS, SHE SPENT $2 MILLION, $1.9 MILLION OUT OF HER OWN POCKET AND RUNNING BY 578 VOTES EVEN THOUGH SHE SPENT MORE MONEY THAN THE ENTIRE REST OF THE FIELD -- 570 SOMETHING VOTE. $2 MILLION OUT OF POCKET, THAT'S RAZOR THIN.

TED SIMONS: AND ADVERTISING PLAYED A BIG ROLE DID IT NOT. SHE HAD EFFECTIVE CAMPAIGN.

RACHEL LEINGANG: THOSE WERE REALLY GREAT ADS, WHOEVER DID THEM, FANTASTIC JOB, THEY SPOKE TO WHO SHE WAS COMPARED TO THE OTHERS, CARDBOARD CUTOUTS, TYPICAL POLITICIANS AND I'M LIKE THESE GUYS. AND THAT REALLY WORKED SPECIALLY THIS YEAR AND SHE PROVED HE WAS THE OUTSIDER.

TED SIMONS: YES?

JEREMY DUDA: ONE OF THE FASCINATING THINGS, AS RACHEL MENTIONED, SHE WENT ON THE OUTSIDER MESSAGE SAME THING SHE DID TWO YEARS AGO THAT DIDN'T WORK OUT AS WELL. ANDY BIGGS FOR ALL OF YEARS HE'S BEEN AT THE CAPITOL, FIGHTING WITH HIS PARTY AND THE DEMOCRATS AND IF EVERY REPUBLICAN VOTED ONE WAY -- ONE VOTED THE OTHER WAY, IT WAS GENERALLY GOING TO BE BIGGS. CHRISTINE JONES MANAGED TO TURN HIM INTO THE ESTABLISHMENT CANDIDATE. VERY EARLY. HE HAD SALMONS ENDORSEMENT, HE HAD THE ANOINTED SUCCESSOR, AND SHE MADE ANDY BIGGS THE ESTABLISHMENT. BUT IT WORKED. VERY EFFECTIVE.

MIKE SUNNUCKS: TO JEREMY'S POINT, THE THREE GUYS, THE THREE LDS MEMBERS, DIVIDED THE VOTE. SHE $23,000 VOTES AND STAPLEY AND -- AND OLSON HAD 16 AND 15,000. THOSE THIRD AND FOURTH PLACES DID WELL AND IF YOU HAD THEM -- BIGGS JUST AGAINST JONES PROBABLY WOULD HAVE HAD A BETTER CHANCE OF WINNING.

TED SIMONS: CONGRESSIONAL DISTRICT 1. PAUL BABEU WINS AND WINS BIG. WERE YOU SURPRISED BY THE MARGIN OF VICTORY HERE?

JEREMY DUDA: NOT REALLY, THE WRITING WAS ON THE WALL FOR THIS ONE. EVERYONE FROM DAY ONE HAD TRAINED THEIR FIRE ON BABEU, DESPITE ALL OF THE BAGGAGE HE HAS. SO MUCH MORE WELL KNOWN THEN MOST OF THESE FOLKS, MORE MONEY AND EVEN WHEN, YOU KNOW, DAVID GOWAN DROPPED OUT LAST MONTH. I'M DROPPING OUT BUT MAKE SURE WE TAKE OUT PAUL BABEU. DIDN'T WORK THERE WAS TOO MANY PEOPLE SPLITTING THE VOTE AND HE WIN PRETTY COMFORTABLE.

MIKE SUNNUCKS: HE'S MADE IMMIGRATION A BIG ISSUE. HE WAS AT THE TRUMP RALLY TALKING ABOUT IMMIGRATION. HE HAS BEEN ON FOX NEWS A LOT TALKING ABOUT IMMIGRATION, HE HAS A NATIONAL PROFILE ON THAT, AND NOBODY ELSE IN THE RACE HAD THAT. WHAT'S INTERESTING ABOUT THAT DISTRICT AND WE'LL SEE IT PLAY OUT, HE'S FROM PINAL COUNTY THAT IS THE SOUTHERN PART OF THE DISTRICT. THE REST THE DISTRICT WHICH HAS KIND HAS DOMINATED IN THE PASS IS UP IN NORTHERN ARIZONA AND FLAGSTAFF. BABEU WAS ABLE TO OVERCOME THAT BECAUSE HE GOT PINAL VOTES BUT THAT IS NOT A BIG COHESIVE VOTING BLOCK LIKE YOU THINK LIKE PLACES IN FLAGSTAFF, PRESCOTT AND NORTHERN ARIZONA. I HAVE THINK HE HAS TO OVERCOME THAT IN THE GENERAL.

TED SIMONS: KEN BENNETT DIDN'T DO ALL THAT WELL. HE DIDN'T EVEN FINISH IN THE TOP 3. HE HAS HAD A ROUGH GO THE LAST FEW TIMES HE'S TRIED TO RUN. WHAT'S GOING ON WITH KEN BENNETT?

RACHEL LEINGANG: EVERY TIME I THOUGHT OF THAT RACE I FORGOT HE WAS RUNNING SO I DON'T KNOW IF HE WAS OUT THERE IN ANY BIG SORT OF WAY. MIGHT NOT HAVE HAD ENOUGH MONEY TO MOUNT A REAL CAMPAIGN HERE BUT BABEU IS ALWAYS THE FRONT RUNNER. HE NEVER ATTACKED. BENNETT NEVER ATTACKED. NEVER WANTED TO GO NEGATIVE. THIS MIGHT HAVE BEEN A TIME THAT GOING NEGATIVE MIGHT HAVE WORKED. THERE WAS A LOT OF BAGGAGE THERE.

TED SIMONS: SPEAKING OF BAGGAGE I'M SURE O'HALLERAN WILL USE THAT BAGGAGE ON THE DEMOCRATIC SIDE ON THE CONGRESSIONAL DISTRICT. WANT TO KNOW IF O'HALLERAN WINS AND HE IS NOW POISE TO FACE BABUE IN THE GENERAL. I IMAGINE THE MONEY IS GOING TO POUR INTO THAT RACE.

JEREMY DUDA: ABSOLUTELY, I THINK THIS WILL BE IN TERMS IN MONEY, ESPECIALLY OUTSIDE MONEY SPEND, THIS WILL BE BIGGEST CONGRESSIONAL RACE IN ARIZONA, NOT COUNTING THE SENATE RACE. DEMOCRATIC CONGRESSIONAL CAMPAIGN COMMUNITY HAS ALREADY RESERVED A BUNCH OF AIR TIME FOR THE GENERAL ELECTION, I'M SURE THE NRCC THE GENERAL REPUBLICAN COUNTERPART WILL DO THE SAME. IT'S A BIG OPPORTUNITY FOR THEM. A BIG HOLE FOR THE DEMOCRATS, ALWAYS IN THE MINORITY IN THE HOUSE, THEY'VE GOT TO TROY AND HOLD ON TO WHAT THEY'VE GOT AND THAT'S A BIG ONE.

RACHEL LEINGANG: THERE'S SOME INTERESTING THINGS ABOUT THE PRIMARY. HIS OPPONENT DIDN'T EVEN FILE CAMPAIGN FINANCE REPORTS, DIDN'T EVEN RAISE MONEY. YET MANAGED TO GET MORE THAN 40% OF THE VOTE. THAT TO ME WASN'T A GREAT SIGN AND BOTH OF THOSE CANDIDATES, O'HALLERAN; I THINK THE LEAVE WAS THE DEMOCRAT THEN THE REPUBLICAN THEN THE DEMOCRAT. I WONDER IF THOSE WERE THE BEST PEOPLE FOR --

TED SIMONS: THAT'S A GOOD POINT. WHY WERE THERE ONLY TWO FOLKS? YOU HAD EVERYONE AND THEIR BROTHER IN THE REPUBLICAN PRIMARY. ONLY TWO PEOPLE IN THIS DEMOCRATIC PARTY TO SUCCESS IN DEMOCRAT.

MIKE SUNNUCKS: YOU HAVE LOCAL OFFICIALS UP THERE IN FLAGSTAFF AND COCONINO COUNTY, PEOPLE IN THE NAVAJO NATION THAT COULD HAVE RUN. THIS IS A PROBLEM THEM ACROSS THE STATE. THEY HAVE A WEAK BENCH. CAN'T SEEM TO GET PEOPLE TO RUN FOR THESE THINGS. O'HALLERAN WILL HAVE TO OVERCOME THAT. HE HAS THE ADVANTAGE FROM BEING UP THERE IN NORTHERN ARIZONA. BABEU TALKED ABOUT COAL-FIRED PLANT, THE NAVAJO GENERATING STATION. THERE IS A HUGE ISSUE WHETHER THAT WILL STAY OPEN. IT'S A BIG JOB CREATOR AND ONE OF THE BIGGEST POLLUTERS IN THE WHOLE CONTINENT AND THAT WILL BE AN ISSUE AND I THINK BABEU WILL BE A HELP TO THE TRUMP WAGON. DO BETTER -- HE'S TALKING ABOUT -- A LOT ABOUT TRUMP AND IMMIGRATION. THAT'S GOING TO BE THE CENTER OF THAT RACE.

TED SIMONS: IMMIGRATION I THINK IS GOING TO BE BABEU'S CALLING. DOWN IN THE TUCSON AREA, PART SOUTH, MATT HEINZ AND THE DEMOCRATS. LOOKS LIKE HE IS GOING TO BE FACING MARTHA MCSALLY. LOOKS LIKE A LOT OF MONEY GOING INTO THAT RACE.

JEREMY DUDA: WE SEA A DOWNGRADING POSSIBILITY OF FLIPPING THAT SEAT. HEINZ HAD A LOT MORE MONEY THAN STEELE; HER CAMPAIGN WAS PLAGUED WITH FINANCIAL PROBLEMS. DIDN'T HAVE ENOUGH MONEY. BUT MCSALLY, IS A FUNDRAISING MACHINE, RAISED $5 MILLION PLUS FOR LESS THAN A MILLION FOR HEINZ WHOSE FUNDRACING WAS PRETTY SOLID. SHE GOT MORE THAN $2 MILLION LEFT WHERE HEINZ IS THE LAST CAMPAIGN -- 300 GRAND IN THE BANK. THAT'S NOT A LOT. AS MUCH AS THE DEMOCRATS ARE GOING TO HOLD ON AND HOLD ON TO THAT SEAT -- TRY TO HOLD ON TO THE SEAT, I THINK THE REPUBLICANS ARE GOING TO DO THE SAME IN DISTRICT 2. BUT I DON'T KNOW IF THE NATIONAL REPUBLICAN HAVE AS MUCH INTEREST IN COMPETING FOR THAT. UNLESS THEY SEE THAT HEINZ IS REALLY MAKING--
MIKE SUNNUCKS: I THINK IT WILL BE A LAST-MINUTE PUSH IF DEMOCRATS ARE DOING WELL STATE WIDE OR NATIONALLY. BACK TO THE PRESIDENTIAL RACE, IF THEY SEE CHANCES THERE, IT'S GOING TO BE THEIR YEAR. THEY BOTH HAVE GOOD PERSONAL STORY. HE IS A DOCTOR, SHE WAS IN THE MILITARY, AND SHE'S A GREAT FUNDRAISER, BOTH YOUNG. I THINK YOU CAN SEE DEMOCRAT PUT MONEY INTO IT LATE.

TED SIMONS: CORPORATION COMMISSION, THREE OPEN SEATS, THE TWO DEMOCRATS DIDN'T HAVE TO HAVE A PRIMARY. THEY'RE THERE. BUT THE REPUBLICANS WERE ALL OVER EACH OTHER AND WINNERS AND BOB BURNS TOP VOTE-GETTER.

RACHEL LEINGANG: THAT WASN'T SURPRISING CONSIDERING THE AMOUNT OF MONEY SPENT ON THE RACE. $667,000 I BELIEVE FROM SOLAR CITY. AND THAT'S MORE THAN ANYONE'S RACE COMBINED ON BOTH SIDES SO YEAH, HE HAD WAY MORE RECOGNITION THAN ANYONE ELSE. TOBIN TAKING SECOND WAS NOT SUPRISING AS WELL. THE THIRD PLACE WAS ALWAYS OPEN, AND DUNN COMING IN WAS A BIT OF A SLEEPER. I DIDN'T NECESSARILY SEE THAT COMING. IT WAS PRETTY CLOSE TO THOSE LAST THREE.

TED SIMONS: THE ANTI-AND PS SENTIMENT THE ARGUMENT AGAINST APS AND DARK MONEY. DID BURNS RIDE THIS? WOULD HE HAVE RUN ANYWAY, HOW MUCH OF A FACTOR WAS THAT IN THIS RACE.

RACHEL LEINGANG: WHEN I TALKED TO HIM, WELL, YOU NEVER KNOW, RIGHT? I GUESS WE DONE KNOW, BUT DEFINITELY PLAYED A ROLE. HE'S THE ONLY ONE LEADING THE CHARGE AT THIS TIME, ONLY REPUBLICAN LEADING THE CHARGE AND SEEMS TO BE RESONATING WITH A GOOD AMOUNT OF REPUBLICAN VOTERS.

AND THE MOST IMPORTANT THING ABOUT THIS RACE, UNLIKE TWO YEARS AGO WHEN WE SAW ALL OF THIS DARK MONEY THAT NO ONE KNEW WHERE IT IS COMING FROM BUT EVERYONE KNEW IT WAS COMING FROM APS. YOU SAW NONE OF THAT THIS YEAR AND OF COURSE APS IS UNDER FEDERAL INVESTIGATION WHICH PROBABLY MAKES HIM A LITTLE HESITANT TO JUMP BACK INTO THE FRAME. THE ONLY PEOPLE SPENDING THIS OUTSIDE MONEY WAS THE SOLAR PEOPLE, THEY SPEND A TON OF IT. I THINK THE BIG QUESTION IS ARE THEY GOING IT KEEP DOING IT IN THE GENERAL ELECTION. IF THEY DO IS IT JUST GOING TO BE JUST FOR BURNS OR ARE THEY GOING TO SUPPORT THE DEMOCRATS WHO ARE ALSO ANTI-APS.

TED SIMONS: THE DEMOCRATS IN THE SIGHTS WITH THE OTHER THREE.

MIKE SUNNUCKS: I THINK BURNS, THE SOLAR MONEY HELPED BURNS BE THE TOP VOTE-GETTER. I THINK HE MIGHT GOT IN THERE. IF YOU'RE SEEING WHAT DEMOCRATS DO, IF THERE'S MONEY BEHIND THEM, DO YOU SINGLE SHOT AND VOTE FOR ONE OF THEM AND FOCUS ON THAT OR VOTE FOR BOTH. WHERE THE SOLAR MONEY GOES? WHERE APS FOLKS GO ON THIS?

TED SIMONS: WE'LL SEE ABOUT THAT ONE. ARPAIO WINS AGAIN AND WINS BIG AGAIN. BUT THIS IS JUST -- THESE ARE THE HORS D'OEUVRES, HE'S GOT A TOUGH RACE AHEAD OF HIM. DOES HE?

JEREMY DUDA: EVERYONE IS LOOKING AHEAD TO THE GENERALLY ELECTION, DAVID'S RUN AGAINST ARPAIO A COUPLE OF TIMES BEFORE. AS A REPUBLICAN, AS DEMOCRAT, AND NOW AS A REPLUBLICAN AGAIN. NOT A VERY SPIRITED CAMPAIGN. WE DIDN'T SEE SIGNS ON THE CORNERS AND DIDN'T SEE A LOT OUT OF HIM. ARPAIO DEMOLISHED HIM IN THE PRIMARY. THIS IS A SERIOUS RACE; HE LOST BY SIX POINTS SIX YEARS AGO. WITH A THIRD CANDIDATE WHO TOOK OVER ALMOST SIX POINTS. THINGS HAVE GOTTEN WORSE FOR ARPAIO. FACING POSSIBLE CRIMINAL CONTEMPT CHARGES. I THINK A LOT OF DEMOCRATS SMELL BLOOD IN THE WATER IN A WAY THEY DIDN'T FOUR YEARS AGO.

MIKE SUNNUCKS: THIS IS A BIG TURNOUT MODEL TYPE RACE. IF YOU CAN GET LATINOS OR YOUNG PEOPLE MILLENNIALS TO TURN UP, ARPAIO CAN BE IN TROUBLE. IF THESE TRUMP TURN OUT IN NUMBERS PEOPLE WHO HAVEN'T TURNED OUT BEFORE, THAT HELPS JOE, HE'S GOING TO RAISE A LOT OF MONEY, FUNDRAISING LETTER RIGHT AFTER THE CONTEMPT LETTER FROM JUDGE SNOW, SAYING THEY'RE THERE AFTER ME, HE IS OUT THERE WITH TRUMP, HE IS ON FOX NEWS TALKING ABOUT THE PRESIDENTIAL CAMPAIGN. AGAIN, TALKING ABOUT IMMIGRATION. HE'LL HAVE A TON OF MONEY BUT IT'S GOING TO COME DOWN TO PEOPLE WHO VOTED FOR HIM IN THE PAST OR NEUTRAL, COME OUT AND VOTE AGAIN.

TED SIMONS: A VOTE FOR ARPAIO ALMOST LIKE A PROTEST VOTE. IT'S US AGAINST THE WORLD.

RACHEL LEINGANG: POSSIBLY, POTENTIAL CRIMINAL CONTEMPT DOESN'T BRING DOWN ARPAIO, WHAT DOES? THIS IS DEFINITELY THE BIGGEST OPPORTUNITY THEY'VE HAD AND, YES, ARPAIO INCREDIBLE FUNDRACER, THAT LIKE $11 MILLION RIGHT NOW. THERE'S NO WAY ON THE DEM SIDE THEY'LL BE ABLE TO NEAT THAT BUT IF THEY'RE EFFECTIVE IN TYING HIM TO THE COURT MANEUVER, AND THAT WILL BE THEIR WAY IN. HE'S ARPAIO, INCREDIBLE NAME I.D.

TED SIMONS: FINALLY, AS FAR AS RACES ARE CONCERNED, THE COUNTY RECORDER'S RACE, AS TIGHT AS YOU CAN BE. WHEN WE HERE IN THE ELECTION NIGHTS WE WERE THINKING THE VOTERS WERE PAYING ATTENTION, LOOKS LIKE THEY MAY HAVE VOTED HELEN PURCELL OUT WITH ALL OF THE PROBLEMS IN PRESIDENTIAL PRESENCE ELECTION. MAY BE THEY DIDN'T VOTED HELEN PURCELL OUT.

JEREMY DUDA: LOOKED LIKE SHE WAS ON THE BRINK FOR A COUPLE DAYS. LATE YESTERDAY AFTERNOON, THE LATEST VOTE COUNT RESULTS AND AS OPPOSED TO BEING DOWN BY 300 VOTE, UP BY 300 PLUS VOTES. WE HAVEN'T SEEN THE NEW RESULTS FROM TODAY. IT WAS SHOCKING, CONSIDERING THE HORRIBLE PRESS SHE GOT FOR THIS GIGANTIC BLUNDER FROM THE PRESIDENTIAL PRIMARY, THESE FOUR-HOUR LINES, PEOPLE WERE OUTRAGED AND FURIOUS, AND HERE FLANNERY, SAID, SHE'S NEVER FACED A PRIMARY BEFORE AND HAD OTHER ISSUES BUT SHE'D HAD PROBLEMS BEFORE AND HE SEEMED TO BE THERE TO REAP THE BENEFIT.

MIKE SUNNUCKS: THE PRIMARY, IT DIDN'T HELP THAT SHE WASN'T GOING TO ENFORCE THE VOTER RULES AIMED AT VOTER FRAUD. SHE SAID SHE WASN'T GOING TO ENFORCE THAT. I DON'T THINK SHE'S OUT OF THE WOODS IN THE GENERAL ELECTION, I THINK THERE'S A LOT OF FOLKS WHO VOTED FOR BERNIE SANDERS AND DISENCHANTED WITH THE PROCESS AND THINK IT'S RIGGED AND SEE HER NAME AND HER SAYING TOO MANY PEOPLE VOTING TO FOX 10 IN THAT INTERVIEW.
RACHEL LEINGANG: THIS IS NOT TYPICALLY A SEXY RACE. BUT IF YOU WAITED IN LINE FOR SIX HOURS, YOU CERTAINLY CARE ABOUT WHOEVER MADE YOU WAIT IN LINE FOR SIX HOURS AND FOR A LOT OF PEOPLE, IT WASN'T A VOTE FOR AARON FLANNERY, IT WAS JUST A VOTE AGAINST PURCELL. I WONDER WHO MANY OF THOSE WE WILL SEE IN THE ELECTION.

JEREMY DUDA: I THINK THAT'S WHAT THE DEMOCRATS ARE HOPING FOR IN NOVEMBER. I THINK THEY WERE TERRIFY. IT LOOKED LIKE FLANNERY WAS GOING TO WIN. THEY GET WHAT THEY WANTED WHICH IS PURCELL.

TED SIMONS: I WAS GOES TO SAY AS FAR AS THE DEMOCRATS ARE CONCERNED, YOU HAVE TO WONDER IF IN A RACE THEY PROBABLY THOUGHT THEY NEVER HAD A CHANCE IN FOR YEARS WITH HELEN PURCELL THERE, THEY HAVE A CHANCE.

JEREMY DUDA: SURE THEY NEVER EVEN RUN SOMEONE. THE DAY AFTER THE PRESIDENTIAL PRIMARY THIS GUY--

MIKE SUNNUCKS: HOW MUCH TICKET-SPLITTING WE'RE GOING TO SEE. PEOPLE VOTING FOR TRUMP, ARE THEY GOING TO VOTE FOR JOHN MCCAIN, MAYBE NOT? ARE THEY GOING TO VOTE HELEN PURCELL? AND IN REVERSE ARE SOME PEOPLE TURNING AGAINST DONALD TRUMP, MAYBE AGAINST ARPAIO. HOW ARE THEY GOING TO VOTE IN SOME OF THESE DOWN-TICKET RACES.

TED SIMONS: YES OR NO -- A FEW SECONDS LEFT -- DID TRUMP'S APPEARANCE IN PHOENIX CHANGE ANYONE'S MIND?

JEREMY DUDA: I CAN'T IMAGINE SO.

MIKE SUNNUCKS: I THINK A FEW MORE CONSERVATIVE REPUBLICANS. YOU HAD DUCEY THERE, YOU HAD SHERIFF, BABEU AND DEWIT. I THINK IT BROUGHT A FEW REPUBLICANS BACK IN THE FOLD.

RACHEL LEINGANG: I'M WITH JEREMY, IF YOU HAVE AN OPINION ON HIM, IT'S BEEN FORMED.

TED SIMONS: THANK YOU. GOOD TO HAVE YOU ALL HERE. MONDAY ON "ARIZONA HORIZON," A PROFILE OF THE GRAMMY-AWARD WINNING PHOENIX CORRAL AND WE WILL SEE HOW A 90 YEAR OLD ARTIST TURNS EVERYDAY OBJECTS IN TO STATEMENTS ABOUT RACISM, RELIGION AND MORE. THAT'S MONDAY, 5:30 AND 10:00 ON THE NEXT "ARIZONA HORIZON." THAT'S IT FOR NOW. I'M TED SIMONS. THANKS FOR JOINING US. YOU HAVE A GREAT WEEKEND! CLOSED CAPTION PRODUCTIONS WWW.CCPRODUCTIONS.COM 844-335-0911
SPOTLIGHT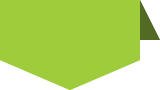 STAY in touch
with
azpbs.
org
!
Subscribe to Arizona PBS Newsletters: