Join us as three local journalists bring you up to date on the news of the week.
Transcript:
TED: GOOD EVENING AND WELCOME TO "ARIZONA HORIZON"S "JOURNALISTS' ROUNDTABLE," I'M TED SIMONS. JOINING US IS MARY JO PITZL OF THE "ARIZONA REPUBLIC." HOWARD FISCHER FROM CAPITOL MEDIA SERVICES, AND LUIGE DEL PUERTO OF THE "ARIZONA CAPITOL TIMES."

TED: THE TROUBLED PHOENIX V.A. HOSPITAL IS BACK IN THE NEWS AND MARY JO, ANOTHER INSPECTOR GENERAL'S REPORT AND INVERSTIGATION AND IT SOUNDS LIKE THE SAME STUFF GOING ON OVER THERE.

MARY JO PITZL: IT DOES. TWO YEARS INTO THE REVELATION OF THE SCANDAL ON WAIT TIMES, THE INSPECTOR GENERAL SAYS PEOPLE ARE STILL NOT GETTING THEIR APPOINTMENTS IN A TIMELY MANNER AND THERE WAS ONE CASE WHERE A GENTLEMAN DIED WHILE WAITING FOR AN APPOINTMENT HE WAS SUPPOSED TO HAVE RECEIVED IN A QUICK FASHION. IT DIDN'T HAPPEN AND HE DIED. AND THEY POINT OUT OTHER MISSED APPOINTMENTS OR NOT YET SCHEDULED APPOINTMENTS THAT COULD HAVE LED TO SERIOUS COMPLICATIONS.

HOWARD FISCHER: THAT'S THE KEY, IF YOU ADD UP THE NUMBER OF PEOPLE WHO DIED WHILE AWAITING CARE, THERE WAS ONE INCIDENT WHERE THE GUY WAS CLEARLY SCHEDULED, YOU HAVE 215 PEOPLE AND FOLKS START SAYING, WAIT A SECOND, DIDN'T WE FIX THIS? THE WHOLE PURPOSE OF CHANGING THE INFORMATION -- CHANGING THE SYSTEM, CHANGING THE DIRECTOR OF THE PHOENIX V.A. HOSPITAL WAS, WE'RE GOING TO GET RID THE BACK LOG AND THE FAKE SCHEDULING ISSUES AND IT DIDN'T HAPPEN.

TED: TALKING TWO PLUS YEARS OF RETRAINING AND REFOCUS, RENOVATION, IF YOU WILL, AND -- MORE SONG AND DANCE, WHAT'S GOING ON.

LUIGE DEL PUERTO: SEEMS LIKE TWO YEARS WOULD BE A LONG TIME TO DO THOSE REFORMS BUT ON THE INSPECTOR GENERAL'S REPORT, THOSE -- WE ARE NOT ABLE TO FULLY IMPLEMENT THE REFORMS AND SEEING THIS PROBLEM. THE INSPECTOR GENERAL, THERE'S A CONCEPT OF CONSULT, WHERE YOU SEE THE DOCTOR AND GO TO THE LAB AND GET LAB TESTS AND THAT INCREASED FROM 35,000 TO 38,000, OPEN CONSULTANTS NOW FROM TWO YEARS AGO, THE PROBLEM IS NOT SOLVED.

MARY JO PITZL: YOU HAVE TO WONDER, THEY'VE CHURNED THROUGH DIRECTORS AT THE PHOENIX V.A., YOU HAVE A CHANGE IN LEADERSHIP, REALLY EVERY COUPLE OF MONTHS. HOW CAN YOU STAY ON A PATH TOWARDS CHANGE.

HOWARD FISCHER: AND THAT'S THE OTHER HALF OF THE QUESTION, WE'VE GOT A NEW DIRECTOR, WELL, SOME FOLKS DID A LITTLE LOOKING AT THIS NEW DIRECTOR, RIMA ANN NELSON, I THINK IS HER NAME.

TED: YES, RIMAANN NELSON, THE NEW V.A. HOSPITAL DIRECTOR, SOMEONE WHO WAS TROTTED OUT THIS WEEK. RIGHT AFTER THIS INSPECTOR GENERAL'S REPORT.

HOWARD FISCHER: AND TURNS OUT, SOME FOLKS DID A LITTLE LOOKING WHAT HER EXPERIENCE WAS IN ST. LOUIS. IN ST. LOUIS, THEY HAD PROBLEMS WITH PATIENTS GETTING -- BEING EXPOSED TO HIV, HEPATITIS IN A DENTAL FACILITY, AND THEY HAD THE OPERATING ROOM CLOSED DOWN TWICE DUE TO SAFETY ISSUES AND TURNS OUT THAT THE ST. LOUIS HOSPITAL HAD THE LOWEST PATIENT SATISFACTION IN THE ENTIRE NATION WHICH LED TO MATT SALMON SAYING, BEING TOLD THE NEW DIRECTOR, THIS IS A JOKE, RIGHT?

TED: APPARENTLY, TO HER DEFENSE, SHE SUPPOSEDLY CAME IN AS THIS STUFF WAS HAPPENING OR THE TAIL END OF THESE THINGS HAPPENING BUT STILL IN ALL, SHE WAS IN CHARGE AS SOME OF IT WAS HAPPENING AND LUIGI --

LUIGE DEL PUERTO: SHE WAS SENT AS A RESULT OF THOSE INCIDENTS AT THE HOSPITAL OVER THERE, THE V.A. HOSPITAL OVER THERE, SHE WAS PRESUMABLY AS A RESULT, SENT TO MANILA IN THE PHILIPPINES TO THE ONLY V.A. CLINIC WE HAVE OUTSIDE OF THE COUNTRY. AND NOW SHE'S BACK LEADING THIS VERY TROUBLED HOSPITAL AND FOR MANY OF OUR POLITICIANS, INCLUDING MATT SALMON AND KYRSTEN SINEMA, THAT'S NOT ACCEPTABLE.

TED: WE HAVE TROUBLE IN ST. LOUIS SO WE'RE GOING TO SEND YOU OFF TO THE PHILIPPINES?

LUIGE DEL PUERTO: RIGHT, I FOUND OUT, JUST THIS MORNING, THAT WE HAVE A TINY CLINIC OVER THERE, SERVING OUR VETERANS IN THE PHILIPPINES AND SO REALLY, AS MARY JO POINTED OUT, IT'S A TROUBLED AREA AND NOW THEY'VE FOUND SOMEONE WITH SOME TROUBLING HISTORY, IF YOU WILL, AND THE OPTICS IS NOT GOOD.

TED: I WAS GOING TO SAY, FOR A TROUBLED FACILITY, CERTAINLY THERE'S SOMEONE YOU WOULD THINK THERE WOULD BE SOMEONE MORE BETTER QUALIFIED, WOULDN'T YOU?

MARY JO PITZL: YOU WOULD THINK, IT'S A BIG NETWORK AND BIG COUNTRY AND THERE'S A LOT OF PEOPLE WITH MEDICAL AND ADMINISTRATIVE BACKGROUNDS BUT SEEMS THAT THEY GET IN THERE, SOMETHING GOES WRONG ALMOST IMMEDIATELY AND THEY'RE OUT.

LUIGE DEL PUERTO: AND THE V.A. HAS MAINTAINED THAT ARE MAKING PROGRESS. THAT THE REFORMS THEY HAVE MADE HAVE -- ARE IN PLACE AND THEY'RE MAKING -- NOT FULL STRIDES BUT AT LEAST GETTING TO SOME GOALS IF NOT ALL OF THEM. BUT THE PROBLEM IS YOU CAN'T REALLY BE PATIENT WHEN YOU'RE DEALING WITH PATIENTS AND ESPECIALLY THIS GROUP OF PATIENTS.

TED: MY CONCERN AND A LOT OF FOLKS HAVE THIS CONCERN, IF SHE AS THE V.A. DIRECTOR AND HIGHER UP THE ECHELON, CAME INTO ST. LOUIS, SAW THE MESS, FIXED THE MESS, DID A GOOD JOB, WHY WAS SHE SHIPPED OFF TO THE PHILIPPINES?

HOWARD FISCHER: ONE WOULD CONJECTURE, BUT I WOULD SUGGEST YOU SHIP SOMEONE OUT OF THE COUNTRY BECAUSE YOU WANT TO SEE THEM OFF THE RADAR. THAT'S THE ISSUE. THIS COMES BACK TO WHAT YOU WERE TALKING ABOUT MARY JO ABOUT. IN 126 HOSPITALS NATIONWIDE, YOU COULDN'T FIND SOMEONE ELSE WITH A CLEAN RECORD WHO WOULD COME IN AND DO BUTT KICKING? THIS IS AN EMBARRASSMENT TO THE ADMINISTRATION, FROM THE PRESIDENT DOWN TO THE V.A. DIRECTOR AND THEY HAD TO KNOW, WE'D GO AND CHECK THE ST. LOUIS NEWSPAPERS AND FIND OUT ABOUT THIS WOMAN AND WHAT DID THEY THINK? NONE OF US WOULD FIGURE THIS OUT.

TED: REPRESENTATIVE SALMON AT KYRSTEN SINEMA WANT THE NOMINATION BLOCKED.

HOWARD FISCHER: THE QUESTION BECOMES WHO ELSE DO THEY HAVE?

TED: APPARENTLY NO ONE INSIDE THE COUNTRY, MAYBE SOMEONE IN DENMARK, I DON'T KNOW.

HOWARD FISCHER: SHE'LL BE ACTING DIRECTOR AND THEN THERE WILL BE SOMEONE ELSE.

MARY JO PITZL: AND THE TREND CONTINUES.

HOWARD FISCHER: THAT'S THE PROBLEM. AT A CERTAIN POINT YOU JUST PUT SOMEONE AND SAY LOOK, YOU HAVE 24 MONTHS, TO TURN THIS AROUND AND IF YOU DON'T, NOT ONLY ARE WE NOT GOING TO SHIP YOU OFF TO THE MANILA, YOU'RE OUT.

TED: CHANGE OBVIOUSLY AT THE V.A., VERY SLOW INCOMING. CHANGE AT THE CHILD SAFETY DEPARTMENT HERE IN ARIZONA, IS ENCOURAGED AND AUDITS ARE DONE TO PROVIDE SUGGESTIONS FOR THAT CHANGE. THE DIRECTOR OF THE CHILD SAFETY DEPARTMENT OF COURSE TAKES THOSE RECOMMENDATIONS AND DOES WHAT?

MARY JO PITZL: REJECTS MOST OF THEM. AND IN HIS DEFENSE, THE DIRECTOR DIDN'T SAY THESE ARE BAD RECOMMENDATIONS, HE JUST SAID THEY'RE TAKING US AWAY OUR CORE FOCUS, WE HAVE A LOT OF STUFF TO FIX HERE AND WE'VE BEEN FOCUSED ON GETTING RID OF THE BACKLOG OF CASES AND MADE PROGRESS AND GOT TO GET RID OF THAT SO THAT OUR CASE WORKERS AREN'T OVERWORKED AND WE NEED TO DO A BETTER JOB OF HOMES FOR FOSTER KIDS. IT MIGHT BE WELL AND GOOD --

HOWARD FISCHER: IT'S DIRECTLY RELATED, CASE WORKERS NOT SHOWING UP IN COURT OR FOR FOSTER CARE REVIEW BOARD, TO GET THESE KIDS INTO PERMANENT PLACEMENT. THE DIRECTOR MCKAY SAID WE'RE DOING A LOT OF THIS ALREADY. WE'RE GIVING THE COURTS AND JUDGES THE INFORMATION THEY WANT. BUT DAVENPORT SAYS NO THEY'RE NOT. WE'VE TALKED TO JUDGES. THEY'RE NOT GETTING THE INFORMATION THEY NEED TO MAKE THE DECISIONS ABOUT PLACING THESE KIDS.

LUIGE DEL PUERTO: WHAT IS REALLY REMARKABLE ABOUT THIS IS IF YOU'VE SEEN AGENCIES AND OTHER GOVERNMENT ENTITIES BEING AUDITED AND SOME INCIDENTS THEY WOULD SAY LET'S WORK TOWARD SOLVING OUR DIFFERENCES AND TRYING TO FIND A COMMON GROUND WHERE WE CAN FIX THE SPECIFIC ISSUE YOU JUST RAISED. IN THIS CASE, IT'S ALMOST A WHOLESALE REJECTION. I THINK 11 OUT OF --

TED: 15.

LUIGE DEL PUERTO: 15 RECOMMENDATIONS THAT MCKAY SAID, NO, WE'RE NOT GOING TO DO THAT AND ONE CRITICISM AGAINST THE ALMOST WHOLESALE REJECTION OF THE SUGGESTION, YOU'RE NOT DOING ANYTHING AT THE BACK END, SOLVING THE PERMANENCY PROBLEM, HOW ARE WE GOING TO SOLVE THE FRONT END. MCKAY SAID GO TO MY OFFICE AND LOOK AT THE CHARTS ON MY WALL AND YOU'LL SEE THAT WE'RE FOCUSED ON PLACING THE FOSTER KIDS INTO PERMANENT HOMES AND FOR THE FIRST TIME IN SEVEN YEARS, THERE ARE FEWER KIDS ENTERING THE SYSTEM THAT ARE GOING OUT. BUT 18,000 KIDS ARE IN FOSTER CARE.

TED: WHY ARE THERE SO MANY RECOMMENDATION TO MAKE IT BETTER?

MARY JO PITZL: FROM THE AGENCY'S PERSPECTIVE, IT'S LOOK, YOU KNOW, WE'RE GOING TO DO ONE OR TWO THINGS AT A TIME. WE CAN'T DO EVERYTHING AT ONCE. HOWEVER, IT DIDN'T GO OVER WELL WITH LAWMAKERS, WHO HAVE THE REPORT, IT'S TROUBLING BECAUSE THE MOST IMPORTANT THING -- WELL, KEEP KIDS SAFE AND GET THEM INTO PERMANENT HOMES. AND THEY'RE NOT -- THEY'RE NOT ACCEPTING THE RECOMMENDATIONS THAT WOULD GET THESE KIDS INTO PERMANENT HOMES AND IT DOES -- THEY SAY WE DON'T SEE ANY EVIDENCE. IF A CASEWORKER FAILS TO SHOW UP, IT DELAYS GETTING A KID INTO A HOME. AND IT'S ANECDOTAL BUT I GOT AN EMAIL FROM SOMEONE WHO WAS THINKING OF VOLUNTEERING TO BE ON A FOSTER CARE REVIEW BOARD AND WANTED TO OBSERVE, AND SHE SAT THERE AND THE CASEWORKER DIDN'T SHOW UP AND THE NOTES WERE INCOMPLETE SO THE REVIEW BOARD MEMBER SAID, WELL, WE'RE DONE FOR THE DAY.

TED: IT'S INTERESTING THAT YOU BROUGHT THAT UP. I THINK MCKAY SAID THAT THERE'S NO PROOF THAT BETTER ATTENDANCE IN THOSE SESSIONS DOES A GOOD JOB FOR PERMANENCY.

HOWARD FISCHER: THE PROBLEM IS YOU CAN'T MOVE THE PROCESS ALONG, WHICH IS WHAT MARY JOE'S POINT IS. I RECOGNIZE AUDITORS ARE DESIGNED TO FIND PROBLEMS, OTHERWISE THEY'D BE OUT OF WORK. BY THE SAME TOKEN THIS IS PART OF A PROCESS AND IT'S NICE TO SAY WE'RE TRYING MOVE KIDS OUT BUT IT'S PART OF THE LEGAL PROCESS TO RUN IT THROUGH THE JUDGES AND FOSTER CARE REVIEW BOARD. YOU CAN'T SAY IT DOESN'T MATTER.
LUIGE DEL PUERTO: TO YOUR QUESTION, WHY SO MANY SUGGESTIONS FROM THE AUDITOR GENERAL, THINGS ARE NOT SWELL. EVEN GREG MCKAY ACKNOWLEDGED THAT THE SYSTEM IS UNDER DURESS, BUT HE'S SAYING THAT THE PROGRAM THAT WE HAVE IS WORKING. WE ARE CUTTING DOWN THE NUMBER OF UN-INVESTIGATED CASES. WE'RE DOING STRIDES IN REDUCING THE NUMBER OF PEOPLE COMING INTO FOSTER CARE. THAT'S HIS DEFENSE BUT TO YOUR POINT ABOUT THE AUDITOR GENERAL COMING IN TO FIND PROBLEMS AND TRIED TO FIND PROBLEMS AND THEY SAID NO PROBLEMS.

MARY JO PITZL: YOU HAVE CASE WORKERS WHO ARE OVERBURDENED. THE AGENCY ACKNOWLEDGES THAT AND THEIR FOCUS HAS BEEN LET'S GET RID OF THE OLD CASES SO THEY CAN FOCUS ON THE NEWER CASES BUT IN THE MEANTIME YOU HAVE KIDS NOT GETTING MOVED INTO A PERMANENT HOME AND I'LL SAY THAT A LOT IMPROVEMENTS THAT THEY WERE TALKING ABOUT HAVE HAPPENED SINCE THE GOVERNOR'S OFFICE, THE LEAN TRANSFORMATION OUT OF GOVERNOR DUCEY'S OFFICE, COME INTO THE AGENCY AND TAKEN UP RESIDENCE AND DRIVING THE SHOW.

HOWARD FISCHER: BUT IT ULTIMATELY COMES DOWN TO THE DUCEY ADMINISTRATION, YOU NEED MONEY, IF YOU HAVE OVERWORKED CASE WORKERS AND TOO MANY KIDS DIVIDED UP AMONG TOO FEW CASE WORKERS, WE CAN'T SHOW UP AT COURT, OK, GOVERNOR, ARE YOU INTERESTED IN MOVING THESE KIDS AND HE SAYS HE IS, FIND THE RESOURCES FOR IT.

LUIGE DEL PUERTO: IT'S A QUESTION OF CAPACITY. IF TOO MANY CASES -- TOO FEW CASE WORKERS AND THE QUESTION BECOMES WHAT DO LAWMAKERS DO ABOUT THE REPORT? IN JANUARY, OR MARCH, THEY START CRAFTING THE STATE BUDGET. AND THEY LOOK AT THIS REPORT AND ADD THIS TO THEIR GROWING FRUSTRATION. WE'VE SEEN HOW FRUSTRATED THEY ARE WITH THEM IN THE PAST AND OH, YOU'RE ASKING FOR MORE MONEY, WHAT ARE WE GOING TO DO ABOUT IT?

TED: THAT'S MY QUESTION, IF THEY'RE GOING TO ASK FOR MORE MONEY AND YOU HAVE SUGGESTIONS, HERE, OH, YOU MAY NEED TO DO THIS, OH, NO, WE'RE NOT GOING TO DO THAT. HOW CAN YOU ASK FOR MORE MONEY AND NOT TAKE THE SUGGESTIONS, JUST HAND OVER THE CASH.

MARY JO PITZL: BECAUSE THEY BELIEVE IN THEIR PLAN.

TED: AND THEY ARE GOING TO STICK TO THAT PLAN?

LUIGE DEL PUERTO: I SPOKE TO HIM AND HE SAID, YEP, WE'RE STICKING TO OUR PLAN.

MARY JO PITZL: AND THE GOVERNOR HAS THEIR BACK. WE'LL SEE HOW IT SHAKES OUT. PERHAPS LAWMAKERS NEED MORE EDUCATION AND THEY'LL SEE THE LIGHT.

TED: EVEN ON REJECTING THESE IDEAS THE GOVERNOR HAS THEIR BACK?

HOWARD FISCHER: THE GOVERNOR BACKS ALL OF HIS DIRECTORS. HE BACKS THE DIRECTOR OF DES.

TED: WE'LL GET TO THAT, BUT BEFORE THAT, EXPLAIN TO ME, THERE ARE 50 TO 60,000 CORPORATIONS IN ARIZONA, GOT TO MAKE SURE THEY'RE PAYING THEIR TAXES AND KEEP AN EYE ON THAT AND FOLKS AT THE GOVERNMENT DOING THAT, AND I HEARD THIS WEEK, ESSENTIALLY NO ONE IS DOING THAT. THERE ARE FOUR PEOPLE DOING THAT, BUT THAT EQUATES TO ABOUT NO ONE.

HOWARD FISCHER: 60,000 DIVIDED BY FOUR, YOU'RE RIGHT, DOWN TO ZERO, THIS COMES DOWN TO THE FACT THAT THEY CUT THE BUDGET AT THE DEPARTMENT OF REVENUE. SO THE DECISION WAS MADE WITH INPUT ALL THE WAY UP TO THE NINTH FLOOR, WHERE DO WE CUT? WE HAD 30 PEOPLE AUDITING CORPORATIONS AND WE TALKED TO THE FORMER CHIEF ECONOMIST AT THE DEPARTMENT OF REVENUE AND SAID SHE HAD YOU NEED SOMEONE TO KEEP AN EYE ON THESE FOLKS, PARTICULARLY THE BIG CORPORATIONS, OR YOU'LL GET CREATIVE WITH WHAT YOU'RE LISTING AS YOUR INCOME. SO CUT 30 AUDITORS DOWN TO FOUR. THE RESPONSE OF THE DEPARTMENT OF REVENUE, WE HAVE COMPUTER PROGRAMS THAT CAN HELP US, TO WHICH MEYER SAID I'VE YET TO SEE A COMPUTER PROGRAM THAT CAN REPLACE AN ACTUAL AUDITOR. IT COMES AS THE STATE IS CUTTING CORPORATE INCOME TAXES WHICH GETS INTO THE BUDGET DEFICIT, WE'RE LOSING OVER $200 MILLION A YEAR BECAUSE OF THE TAX CUTS AND THE QUESTION IS WILL THE CORPORATIONS PAY EVEN WHAT THEY OWE?

TED: HOW MUCH MONEY IS SAVED BY CUTTING BACK AT THE DEPARTMENT, HOW MUCH MONEY IS LOST BECAUSE THERE'S FEWER PEOPLE TO WATCH.

LUIGE DEL PUERTO: THAT'S A GOOD QUESTION. THE DEPARTMENT SAID THEY'VE HAD ABOUT $7 MILLION IN THE BUDGET THAT EITHER WASN'T GIVEN TO THEM OR, THEY COULDN'T MOVE AROUND ANYMORE. THEY SAID THEY CUT 30 PEOPLE TO FOUR. WE HAD LIKE 10 PEOPLE IN JUNE, OF THIS YEAR FOR THE CORPORATE AUDIT AND NOW DOWN TO LIKE FOUR AUDITORS AND A MANAGER. 50% REDUCTION IS WHAT THEY'RE SAYING, TO YOUR QUESTION, WHAT WE KNOW HISTORICALLY, IF YOU ADDED COLLECTORS AND AUDITORS, REVENUES GO UP. WE KNOW THIS BECAUSE WHEN WE HAD THE RECESSION, MANY YEARS AGO, WE CUT THE DEPARTMENT OF REVENUE AND THEY CUT AUDITORS AND COLLECTORS AND LAWMAKERS SAID LET'S GET THEM BACK ON THE JOB. AND SO WE HIRED FULL TIME COLLECTORS AND CONTRACTORS, AND THE ESTIMATE IS THAT THEY GENERATED $53 MILLION IN REVENUE. THAT'S ABOUT WHAT. 700,000 PER COLLECTOR THAT WE GET AS A RESULT OF HAVING AN ADDITIONAL STAFFER. SO HISTORICALLY WHAT WE KNOW IS THAT IF YOU ADD PEOPLE YOU GET MORE IN REVENUES.

MARY JO PITZL: IN ADDITION TO THE AUDITORS AND WHAT PEOPLE ARE CONFUSED ABOUT THE MATH, LUIGI IS REFERRING TO ON THE AUDITORS, THEY CUT POSITIONS THAT HAD NOT BEEN FILLED SO IT LOOKS LIKE A BIGGER LOSS, BUT NONETHELESS, TEAR DOWN TO FOUR AUDITORS AND SAID WE DON'T KNOW THE IMPACT OF ONE-THIRD REDUCTION IN THE NUMBER OF TAX COLLECTORS, SO YOU GOT BOTH THE PEOPLE DOING THE WATCHDOG STUFF AND THE PEOPLE DOING THE COLLECTING, THOSE RESOURCES ARE REDUCED AND MAYBE THAT JUST MAKES THE STATE SMARTER.

HOWARD FISCHER: NO, IT MAKES US -- I THINK WE FINALLY FIGURED OUT DOUG DUCEY'S PLAN TO MAKE THE STATE MORE ATTRACTIVE TO CORPORATIONS-- WE GET RID OF THE COPS ON THE BEAT.

TED: IT SEEMS TO ME AND WE HEARD THIS WEEK, CORPORATE INCOME TAX RATES, TAXES, I MEAN, THE REVENUE, DOWN 31%.

LUIGE DEL PUERTO: 31% YEAR TO DATE AND FOR THE NEXT TWO YEARS, WE ARE EXPECTING CORPORATE INCOME TAXES TO GO DOWN BETWEEN 3% AND 4% EACH YEAR. NOW, THAT'S NOT EXACTLY SURPRISING, BECAUSE THE JOINT LEGISLATIVE BUDGET COMMITTEE HAS BEEN PREDICTING THIS DECLINE FOR A NUMBER OF YEARS AS A RESULT OF TAX CUTS. WE KNOW, WE PASSED SEVERAL TAX CUTS IN 2010, 2011, 2012 AND THOSE ARE BEING PHASED IN. THEY SAID, AS A RESULT OF THOSE TAX CUTS OVER FOUR YEARS, WE'LL LOSE $800 MILLION IN CORPORATE TAX INCOME. WE'RE NOT GOING TO GET THAT ANYMORE. IT'S GONE.

TED: WHAT DOES THAT DO TO THE STRUCTURAL BALANCE OF THE STATE BUDGET?

HOWARD FISCHER: STRUCTURAL BALANCES ARE IN THE EYE OF THE BEHOLDER AS WE FOUND OUT FROM THE CREATIVE ECONOMIST UP THERE. YOU HAVE AN ADMINISTRATION AND THE PRECEDING ADMINISTRATION THAT BELIEVES IN SUPPLY SIDE, TRICKLE DOWN ECONOMICS, IF WE LOWER WHAT CORPORATIONS PAY, THEY'LL FLOOD IN HERE AND HIRE MORE PEOPLE WHO WILL PAY MORE INCOME TAXES AND BUY MORE AND PAY MORE SALES TAXES AND THE ECONOMY WILL GET BETTER. WE'RE BACK TO WHERE THE REVENUES WERE IN 2007. BUT AS LUIGE POINTED OUT, THE CORPORATIONS ARE PAYING HALF -- WILL BE PAYING HALF BY 2020 OF WHAT THEY WOULD OTHERWISE OWE. I DON'T SEE MORE REVENUE COMING IN BECAUSE OF THAT.

TED: FEWER FOLKS WATCHING THE HEN HOUSE, CORRECT?

LUIGE DEL PUERTO: ACCORDING TO THE FORMER CHIEF ECONOMIST OVER THERE, YOU DO NEED PEOPLE WATCHING THE CORPORATIONS, ESPECIALLY THE BIG ONES, THEY'RE NOT GOING TO BE -- CORPORATIONS WILL TRY TO PAY AS LITTLE TAX AS POSSIBLE, IT'S WHAT YOU THINK --

HOWARD FISCHER: YOU MEAN THE DONALD TRUMP PHILOSOPHY OF--

LUIGE DEL PUERTO: THE OTHER QUESTION IS THAT WHAT DOES IT DO -- THE WHOLE IDEA IS IF WE CUT TAXES AND CUT TAXES ENOUGH, IT WOULD GENERATE ECONOMIC ACTIVITY THAT'S GOING TO BOOST REVENUE. WHERE ARE WE WITH THE ECONOMY RIGHT NOW. ACCORDING TO A TOP ECONOMY OF THE STATE, ELLIOTT POLLOCK, WHO GAVE A PRESENTATION, WE'RE STUCK IN ANEMIA, WE'RE GOING TO CONTINUE TO BE THAT WAY IN 2017. THE SKY IS NOT FALLING BUT WE'RE NOT GETTING TO WHERE WE WANT TO BE.

HOWARD FISCHER: WE'RE DOING BETTER THAN THE REST THE NATION IN TERMS OF GROWTH RATE. PEOPLE ARE MOVING HERE AND RETIREES COMING HERE AND PROBABLY A GOOD SOURCE OF REVENUE BECAUSE THEY DON'T DEMAND SERVICES LIKE SCHOOLS BUT STILL, WE'RE GROWING AT HALF THE RATE PRIOR TO THE RECESSION AND THIS WAS SUPPOSED TO GET US BACK TO PRE-RECESSION JOBS. CONSTRUCTION IS STILL AT BELOW LEVELS AND MANUFACTURING MAY NEVER COME BACK. TO SAY WE KEEP LOWERING CORPORATE INCOME TAXES TO GET THE JOBS BACK IT, HASN'T HAPPENED.

LUIGE DEL PUERTO: AND THOSE HIGH PAYING JOBS THAT ARE DISAPPEARING ARE GETTING REPLACED BY LOW-WAGE JOBS AND SO LONG TERM, I GUESS THE QUESTION IS REALLY, IS THIS IDEA, THIS THEORY, IS THIS WORKING? AND WHEN DO WE START ASKING AND SAYING, WHAT ARE WE GOING TO DO ABOUT IT?

HOWARD FISCHER: THE HIGHER WAGE IS WHEN THE MINIMUM WAGE GOES UP TO $12 AN HOUR, DON'T YOU UNDERSTAND. YOU'RE GOING TO PAY $12 A HOUR FOR THE GUY WHO SAYS, "YOU WANT FRIES WITH THAT?"

MARY JO PITZL: THE EDUCATION IS FRONT AND CENTER IN MANY PEOPLE'S MINDS, THERE ARE PROPOSALS THAT MAYBE NEED TO LOOK FOR DIFFERENT SOURCES OF REVENUE FOR EDUCATION, WHICH WOULD STILL ALLOW THE STATE TO KEEP CUTTING THE INCOME TAX. AND ULTIMATELY THAT MEANS, IT'S STILL MORE MONEY OUT OF YOUR POCKET. PROBABLY IN THE SALES TAX, THERE'S A PROPOSAL TO MAYBE TAX YOUR ELECTRICITY USE.

LUIGE DEL PUERTO: WHAT ABOUT MARIJUANA, MAYBE MORE REVENUE.

MARY JO PITZL: HOW MUCH?

TED: SPEAKING OF MARIJUANA, THE DES DIRECTOR, THIS IS A GOVERNMENT EMPLOYEE LAST I CHECKED. IS BASICALLY USING THAT EMAIL ACCOUNT TO FORWARD MESSAGES THAT ARE VERY MUCH ANTI-MARIJUANA.

HOWARD FISCHER: HE'S BEEN INVOLVED IN THE ANTI-205 CAMPAIGN, THAT'S THE ONE TO LEGALIZE MARIJUANA FOR RECREATIONAL USE. HAS DONE A SELF-PUBLISHED EDITORIAL IS IT REALLY SAFER THAN ALCOHOL. AND THE DES DIRECTOR SAID GEE, THAT'S INTERESTING, I'M GOING TO PASS THIS ALONG FOR INFORMATIONAL PURPOSES TO MY 7,000 EMPLOYEES USING AN EMAIL LIST THAT ONLY I HAVE ACCESS TO WHICH IS NOT A MATTER OF PUBLIC RECORD AND WHEN ASKED BY THE PRO-205 SIDE, IF THIS IS NEUTRAL, WHY DON'T YOU PUT OUT SOME OF OURS, AND WE'VE HEARD SILENCE.

TED: AN ENTHUSIASTIC FELLOW TO BE SURE.

LUIGE DEL PUERTO: RIGHT, HE'S A POPULIST GUY. AND DEPENDING ON WHICH SIDE YOU'RE ON, VERY POPULAR OR NOT. BUT THE THING ABOUT THAT EMAIL, IT'S NOT THE FACT HE USED A STATE EMAIL TO SEND THE OPINION FROM THE -- BUT THE LIST OF EMAILS, PRESUMABLY THAT'S SOMETHING THAT COULD BE SOLD TO VENDORS AND SOMETHING THAT HAS VALUE AND THE ATTORNEY GENERAL SAYS YOU CANNOT USE STATE RESOURCES TO ENGAGE FOR OR AGAINST A BALLOT MEASURE AND THAT OPINION BY THE ATTORNEY GENERAL AS SPECIFICALLY ON MARIJUANA.

TED: WHAT COMES OF THIS?

MARY JO PITZL: I THINK WE'LL HAVE TO GO BACK AND SEE IF THE PRO PROP 205 PEOPLE ARE GOING TO -- IF THE AGENCY IS GOING TO DISTRIBUTE THAT AND I SEE THIS ESCALATING. WE HAVE ANOTHER BALLOT MEASURE, MINIMUM WAGE. DO YOU THINK THAT -- BETTER PEOPLE'S LOTS IN LIFE, MAYBE THEY WANT TO READ THE ARGUMENTS FOR AN HIGHER MINIMUM WAGE. WHERE DOES IT STOP.

TED: I GUESS WE NEED TO BE ON THEIR ACCOUNT TO FIND OUT --

HOWARD FISCHER: WE ONLY FIND OUT BY ACCIDENT.

TED: THANKS FOR JOINING US. GOOD TO HAVE YOU HERE.

SPOTLIGHT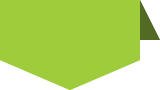 STAY in touch
with
azpbs.
org
!
Subscribe to Arizona PBS Newsletters: