Join us as three local journalists bring you up to date on the news of the week.
Transcript:
https://www.youtube.com/watch?v=m9SYlanPoLI

TED: COMING UP NEXT ON ARIZONA HORIZON'S "JOURNALISTS' ROUNDTABLE" -- A FEDERAL COURT TEMPORARILY BLOCKS AN ARIZONA LAW THAT BANS BALLOT COLLECTING AND WE'LL TALK ABOUT ALL OF THE ATTENTION THAT THE STATE IS GETTING IN THE CLOSING DAYS OF THE PRESIDENTIAL RACE.

TED: GOOD EVENING AND WELCOME TO ARIZONA HORIZON'S "JOURNALISTS' ROUNDTABLE." JOINING US IS MARY JO PITZL OF "ARIZONA REPUBLIC" AND HOWARD FISCHER OF CAPITOL MEDIA SERVICES AND LUIGE DEL PUERTO OF "ARIZONA CAPITOL TIMES."

TED SIMONS: NINE CIRCUIT COURT OF APPEALS PUT A TEMPORARY STOP TO A NEW ARIZONA LAW THAT MAKES IT A FELONY TO COLLECT EARLY BALLOTS. THIS IS THE BALLOT HARVESTING ISSUE, CORRECT?

MARY JO PITZL: CORRECT, BUT THAT'S NOT ALL. IT'S A RULING EARLY THIS AFTERNOON. A COUPLE HOURS LATER, ALONG COMES FROM THE STATE AND THEY'RE GOING TO THE U.S. SUPREME COURT AND WE WANT TO STAY ON THIS STAY ON THIS. IT'S TOO LATE, TOO CLOSE TO THE ELECTION. AND THEY'VE MADE THEIR REQUESTS TO THE SUPREME COURT. WE WOULD EXPECT A RULING THIS WEEKEND.

TED: AND THIS WAS AFTER A THREE JUDGE PANEL OF TH ENINTH CIRCUIT DID REJECT AN ATTEMPT TO BLOCK, THEY WENT ONE WAY AND THE FULL NINTH CIRCUIT ANOTHER AND THE STATE SAYING, NO, WE'VE GOT TO GO THE OTHER WAY.

HOWARD FISCHER: GIVES A NEW DIMENSION TO BEING A SWING STATE. [LAUGHTER]

HOWARD FISCHER: THE DECISION, AS YOU POINT OUT ON THE THREE-JUDGE PANEL, WAS 2-1 TO SAY THERE'S NOTHING WRONG WITH THE STATE BANNING BALLOT HARVESTING. WE DO NOT FIND RACIAL DISCRIMINATION EVEN IF THERE ARE CERTAIN DISPARITIES AND THAT LOTS OF PEOPLE HAVE PROBLEMS GETTING THEIR BALLOTS BACK. THE DISSENT WAS CHIEF JUSTICE SYDNEY THOMAS. THOMAS SAID I'M GOING TO GET FOLKS TOGETHER AND TODAY GOT A 6-5 RULING OF THE 11-JUDGE PANEL, NO, WE THINK THERE'S PROBLEMS WITH IT. THE PANEL DID NOT SAY THAT THE LAW IS ILLEGAL, BUT KEEP THE LAW THE WAY IT IS, THE LAW DIDN'T TAKE EFFECT UNTIL AUGUST. LETS KEEP IT THE WAY IT WAS UNTIL WE GET A FULL RULING.

TED: KEEP THE STATUS QUO UNTIL WE HAVE A BETTER CHANCE TO TAKE A LOOK WHICH WOULD BE AFTER THE ELECTIONS.

LUIGE DEL PUERTO: AFTER THE ELECTION, THE STATE IS GOING TO THE U.S. SUPREME COURT, SAYING STOP THE NINTH CIRCUIT OPINION STOPPING US FROM ENFORCING THE BALLOT HARVESTING PLAN. BETWEEN NOW AND WHEN JUSTICE KENNEDY SAYS UP OR DOWN ON THE STATE APPEAL, THE DEMOCRATS AND ITS ALLIED ORGANIZATIONS HAVE TO GO AND COLLECT ALL THE BALLOTS THEY CAN AND TURN THEM IN. NOT WAIT FOR SUNDAY OR MONDAY. YOU DON'T KNOW WHAT IS GOING TO HAPPEN.

MARY JO PITZL: CAN YOU TURN THEM IN ON SATURDAY?

LUIGE DEL PUERTO: I'M PRESUMING SOME OF THE CENTERS WOULD BE OPEN.

MARY JO PITZL: ALL OF THEM ARE CLOSED TODAY AT 5:00, THE EARLY VOTING CENTERS. CHECKED ALL OF THE HOURS.

HOWARD FISCHER: WE'LL BE SITTING HERE, LOOK, THESE ARE INTERESTING QUESTIONS, I HAVE THREE BALLOTS HERE, NOW, AS THE OPPONENTS POINT OUT, ARE THESE FAMILY MEMBERS WHO WERE EXEMPT, PEOPLE OF THE SAME HOUSEHOLD OR STRANGERS? THAT BECOMES THE PROBLEM WITH ENFORCEMENT.

TED: ANSWER THE QUESTION -- WHERE DID YOU GET THESE BALLOTS BY THE WAY, WHAT IS THIS A PROP HERE?

HOWARD FISCHER: I TAKE THE FOURTH AMENDMENT. THIS IS THE PRACTICE IN ARIZONA FOR YEARS, YOU HAVE GROUPS THAT GO OUT BETWEEN THE TIME IT'S TOO LATE TO MAIL IT AND GO DOOR-TO-DOOR, DO YOU HAVE YOUR EARLY BALLOT ON YOUR TABLE, WOULD YOU LIKE US TO TAKE IT IN FOR YOU? THERE'S NEVER BEEN EVIDENCE OF FRAUD. THE REPUBLICAN LAWMAKERS WHO PUSHED IT SAY THERE'S -- LAWMAKERS WHO PUSHED IT SAY THERE'S BEEN NO FRAUD. BUT IT BRINGS THE POSSIBILITY OF FRAUD THEREFOR MAKING IT ILLEGAL.

LUIGE DEL PUERTO: AS OF RIGHT NOW, I THINK YOU'RE FINE, OF COURSE, THERE ARE OTHER LITIGATIONS GOING ON THAT MAY AFFECT THE OUTCOME, ON THE MARGINS OF THE ELECTION ON TUESDAY, BUT THE BALLOT HARVESTING RULING CAN, I THINK THERE BE A BIGGER DEAL TO THE DEMOCRATIC PARTY. THE DEMOCRATIC PARTY IS GOOD AT THIS PRACTICE AND THE REPUBLICANS NOT SO MUCH.

MARY JO PITZL: WELL, I WONDER, THOUGH, IF THIS WILL JUST SERVE TO CONFUSE VOTERS. WE'VE BEEN TELLING PEOPLE, WE IN THE MEDIA AND THE PARTY, HAVE BEEN TELLING PEOPLE SINCE AUGUST THAT YOU CANNOT GIVE YOUR BALLOT TO SOMEONE ELSE, IT'S A CRIME AND THERE'S A PENALTY, A SEVERE PENALTY ON THAT. SO I DON'T KNOW IF THIS WILL CONFUSE VOTERS BUT I SEE A BIG BENEFICIARY, THE GROUP OUTS TO OPPOSE SHERIFF ARPAIO, THEY HAVE MESSAGES OUT, IF YOU WANT SOMEONE TO COME, TEXT TO THIS NUMBER AND WE'LL GET SOMEONE OUT TO PICK UP YOUR BALLOT. THEY'RE COLLECTING BALLOTS AND I DO WONDER -- I DON'T KNOW WHERE YOU CAN -- BALLOTS AND I DON'T KNOW WHERE YOU CAN TURN THEM IN.

LUIGE DEL PUERTO: THERE'S PROBABLY SOME CONFUSION AND ONE OF THE GROUPS OUT THERE, GOT A MEMO FROM THEIR LAWYER, EXPLAINING THE RULING BY THE COURT AND SAYING IT'S OK FOR YOU RIGHT NOW TO COLLECT THOSE BALLOTS.

TED: TOMORROW?

HOWARD FISCHER TOMORROW MORNING. JUSTICE KENNEDY, THE JUSTICE FOR THE NINTH CIRCUIT HAS THE PETITION OF THE STATE BEFORE HIM AND THE STATE IS SAYING, IT'S TOO LATE, YOU'RE UPSETTING AN ELECTION THAT'S BEEN UNDERWAY FOR THREE WEEKS, REALLY, WITH THE EARLY BALLOT AND JUST LEAVE IT ALONE. THE DEMOCRATS WHO CHALLENGE IT HAVE UNTIL 9:00 A.M. TOMORROW, PRESUMABLY WASHINGTON TIME, TO TURN IN THEIR RESPONSE. KENNEDY GETS THE FIRST CRACK AT IT. HE'LL DECIDE IS IT WORTH REVIEWING. YOU CAN STILL PUT IT TO THE WHOLE COURT. YOU NEED AT LEAST FOUR JUDGES, OUT OF EIGHT, NOT NINE, TO TAKE A LOOK AND DECIDE IF THEY WANT DO ANYTHING WITH IT. THIS IS GOING TO BE A FASCINATING WEEKEND.

MARY JO PITZL: AND COURT RULINGS, AS LUIGE ALLUDED TO, THAT AFFECT THE ELECTION, WE'RE WAITING FOR A JUDGE TO RULE ON A -- HEARING THAT HE HELD YESTERDAY, WENT ON FOR FOUR HOURS, WHERE THE DEMOCRATS ARE ALLEGING THAT THERE'S VOTER INTIMIDATION FROM THE TRUMP CAMPAIGN AND THE STATE REPUBLICAN PARTY AND A WEBSITE CALLED STOP THE STEAL, WHICH IS RUN BY A TRUMP ALLY. HEARD ARGUMENTS AND A FEDERAL DISTRICT JUDGE IS EXPECTED TO RULE PROBABLY BEFORE TODAY IS OVER.

TED: RULE ON WHAT?

MARY JO PITZL: WHETHER TO GRANT A INJUNCTION TO BLOCK THE GOP GROUPS FROM VOTER INTIMIDATION.

TED: WHAT IS THE VOTER INTIMIDATION?

HOWARD FISCHER: THAT'S THE PROBLEM, THE JUDGE -- MARY JO AND I WERE IN THE COURT YESTERDAY AND THE JUDGE KEPT SAYING, WAIT A SECOND, ISN'T STANDING OUTSIDE OF THAT PERIMETER LEGAL? ISN'T TAKING PICTURES OUTSIDE OF THAT LEGAL? ISN'T HAVING GUNS OUT OUTSIDE OF THAT LEGAL? TELL ME WHAT YOU WANT ME TO ENJOIN? THE PARTY? THE PARTY MAY OR MAY NOT BE DOING ANYTHING. AND THEN YOU HAVE THE TRUMP EXHORTATIONS TO VOTERS. LOOK, SOMETHING IS GOING TO HAPPEN, YOU NEED TO WATCH. AND VERY CAREFULLY NEVER DEFINED WHAT "WATCH" MEANS. HE DIDN'T SAY GO OUT AND GET IN PEOPLES FACES.

TED: WHAT ARE YOU GOING TO WATCH AND SEE FROM 75 FEET AWAY?

LUIGE DEL PUERTO: THAT'S THE QUESTION. THE LAWYER WAS SAYING, LOOK WE DON'T CONDONE INTIMIDATING VOTER, NO ONE WOULD, BUT WE CAN'T CONTROL ANYONE LOOSELY CONNECTED TO THE PARTY FROM DOING EXACTLY WHAT THEY WANT TO DO AND HOW DO YOU POLICE THOSE?

HOWARD FISCHER: THAT'S THE ISSUE. AT ONE POINT, THE JUDGE SAYS DO I TRY AND ORDER DONALD TRUMP TO MAKE A STATEMENT TO HIS SUPPORTERS, DON'T DO THIS? AND --

MARY JO PITZL: IT WOULD HELP.

HOWARD FISCHER: AND, OF COURSE, THE RESPONSE FROM THE ATTORNEY FOR THE PARTY WAS -- EXCUSE ME, I DON'T THINK YOU HAVE THE RIGHT TO COMPEL SPEECH LIKE THAT, YOUR HONOR.

LUIGE DEL PUERTO: AND IN THE MEAN TIME, THE SECRETARY OF OFFICE PUT OUT A GUIDE OR POLICY DETAILING WHAT WOULD BE CONSIDERED INTIMIDATION, AND MAKING SURE -- LIKE GUIDELINES WHAT IS LEGAL, OR NOT, WHAT IS CONSIDERED -- YOU KNOW, AN ACCEPTABLE PRACTICE IN THE POLLING CENTERS TUESDAY.

TED: WHAT'S THE NEXT STEP FOR THIS ONE?

MARY JO PITZL: THE JUDGE WILL RULE AND -- I DON'T KNOW, I GUESS IT DEPENDS WHICH WAY HE RULES. IF YOU WANT TO TAKE SOMETHING UP QUICKLY TO THE NINTH CIRCUIT, BUT WAIT! THERE'S MORE. THEN WE HAVE THE RULING THAT'S BEEN OUT THERE about WHAT HAPPENS IF I'M A VOTER AND CAST A PROVISIONAL BALLOT AND I'M NOT IN MY HOME PRECINCT.

TED: THIS IS WHERE THE THREE-JUDGE PANEL RULED ONE WAY AND THE COURT SAID, WAIT A SECOND, LET'S GO THE OTHER WAY.

MARY JO PITZL: THE THREE-JUDGE PANEL SAID YOU HAVE TO CAST THE PROVISIONAL IN THE PRECINCT YOU LIVE IF YOU WANT YOUR BALLOT TO COUNT. BUT THEN THEY SAID WE'LL HAVE A FULL COURT REVIEW BUT THAT ISN'T GOING TO HAPPEN BEFORE THE ELECTION.

HOWARD FISCHER: AND ONE MORE, WE'RE GOING DOWN THIS PATH. A FOURTH ISSUE, THE DEADLINE TO REGISTER TO VOTE WAS OCTOBER 10TH. COLUMBUS DAY,OCTOBER 10TH. COLUMBUS DAY. A STATE AND FEDERAL HOLIDAY. CERTAIN OFFICES WERE CLOSED. STATE OFFICES AND YOU COULDN'T POST SOMETHING, 14 OF THE 15 COUNTIES WERE, IN FACT, OPEN. THE DEMOCRATS SAY LOOK, WE HAD 2,000 PEOPLE WHO REGISTERED ON THE 11TH AND BASED ON THE ARIZONA LAW, IF A DEADLINE FALLS ON A HOLIDAY, THE DEADLINE MOVES TO THE NEXT DAY AND WE'RE TRYING TO FIGURE OUT WHAT DOES THAT MEAN? AND YOU'VE GOT THE QUESTION WHERE THE JUDGE BASICALLY SAID, NO, THE TRIAL JUDGE SAID WE CAN'T DO THAT, WE'RE GOING TO LEAVE THINGS THE WAY THEY ARE. MAYBE AN EMERGENCY APPEAL TO THE NINTH CIRCUIT, WHO KNOWS?

TED: THIS IS, AGAIN, BECAUSE OF WHAT IS HAPPENING TUESDAY. THERE'S AN ELECTION GOING ON.

LUIGE DEL PUERTO: I HEARD.

TED: YES, AND WE HAVE HAD EVERYONE AND THEIR BROTHER AND SISTER AND MOTHER AND FATHER IN TOWN CAMPAIGNING INCLUDING PRESIDENTIAL CANDIDATE HILLARY CLINTON WHO SPOKE IN WHAT LOOKED LIKE 10,000 OR 12,000 PEOPLE THERE AT THOSE FIELDS AT ASU.

LUIGE DEL PUERTO: WHAT'S INTERESTING, THE POLLS ARE SHOWING WITHIN THE LAST FEW WEEKS THAT TRUMP IS PULLING AWAY, COMFORTABLY AHEAD IN THE STATE OF ARIZONA, BEFORE IT HAD BEEN PRETTY CLOSE. THE CONTESTED POLLS SHOWING THAT THE STATE HAD BEEN SOMEWHAT CLOSE BUT THE CAMPAIGNS ARE ACTING AS IF THIS STATE IS TRULY A BATTLEGROUND STATE. HILLARY HAD BEEN HERE, MICHELLE OBAMA HAD BEEN HERE. BERNIE SANDERS IS COMING TO THE STATE, TIM KAINE WAS HERE AND GAVE A SPEECH ENTIRELY IN SPANISH. AND SO HER CAMPAIGN IS LOOKING AT ARIZONA AND THINKING IT'S FLIPPABLE THAT'S THE WAY THEY'RE ACTINGAND THE DONALD TRUMP CAMPAIGN DOING THE SAME THING, HIS SEROGATES BEEN HERE A COUPLE OF THYMES.

HOWARD FISCHER: ITS NOT NECESSARILY FLIPPABLE, SAYING LOOK PEOPLE ARE FOR TRUMP, ARE FOR TRUMP AND PEOPLE FOR HILLARY ARE FOR HILLARY. YOU IF YOU HAVEN'T FIGURED OUT WHICH OF THESE TWO PEOPLE YOU'RE VOTING FOR, YOU SHOULD PROBABLY HAVE A DRINK AND STAY HOME. THE ISSUE IS GET OUT THE VOTE. THE ISSUE IS GETTING A FIRE UNDER PEOPLE, PARTICULARLY IF YOU CANNOT HAND YOUR BALLOT TO SOMEONE ON TUESDAY TO TAKE TO THE POLLS, AND YOU'VE GOT TO GET THEM TO THE POLL, AND THIS FIRES UP PEOPLE. YOU BRING OUT PEOPLE LIKE GABBY GIFFORDS.

TED: WHO WAS THERE FOR THE CLINTON RALLY.

HOWARD FISCHER: SHE'S NATIONALLY KNOWN, A HERO IN THE PARTY AND THAT HELPS TO FIRE UP PEOPLE. THAT'S THE KEY.

TED: LATINO EARLY VOTING, 13%. UP 2% FROM FOUR YEARS AGO, THAT IS THE BIGGEST SURGE IN THE COUNTRY WITH HISPANICS, I KEEP HEARING THAT'S THE BIGGEST REASON DEMOCRATS ARE PUSHING THIS HARD THIS LATE. LOOKING AT THE MILLENNIALS AND HISPANICS.

MARY JO PITZL: I THINK THAT'S CORRECT. THERE HAVE BEEN VERY AGGRESSIVE VOTER REGISTRATION DRIVES FOR LATINOS WITH TODAYS DEVELOPMENTS ON BALLOT COLLECTION THOSE PEOPLE WHO DIDN'T MAIL IN THEIR BALLOT MIGHT HAVE A WAY TO GET THEIR BALLOT TO THE POLLS EVEN IF THEY'RE TOO BUSY TO WALK IT IN THEMSELVES. YES, IT'S THE LATINO SURGE WE KEEP HEARING ABOUT AND I THINK WHAT IT SHOWS IS A HABIT YOU DEVELOP OVER TIME. IT'S NOT -- IT'S NOT A BIG WAVE. IT'S LITTLE DROPS, PILING UP ON THE SEASHORE.

LUIGE DEL PUERTO: THE CLINTON CAMPAIGN THIS MORNING, A CONFERENCE WITH THE BATTLEGROUND STATE, INCLUDING THE STATE OF ARIZONA AND THEY'RE SAYING THEIR STRATEGY IS TO BUILD A FIREWALL. WHAT THEY MEAN IS THAT GET THE EARLY VOTE OUT. GET THOSE VOTERS, GET THOSE BALLOTS TURNED IN AND BUILD UP A LEAD SO THAT IT BECOMES INSURMOUNTABLE BY THE TIME OF ELECTION DAY AND THEY'RE TARGETING LATINOS AND ASIAN-AMERICANS AND MILLENNIALS AND SUBBURBAN WOMEN.

TED: AND TIM KAINE WAS HERE AND THE ENTIRE ADDRESS WAS IN SPANISH. DOES THAT MAKE A DIFFERENCE?

HOWARD FISCHER: THERE ARE PEOPLE -- IF YOU'RE SPEAKING THE LANGUAGE -- IT'S LIKE GOING TO PHILADELPHIA AND EATING A CHEESESTEAK, GOING TO CHICAGO AND EATING A HOTDOG, IT'S ASSOCIATED WITH PEOPLE. AND IT'S TELLING LATINOS WHO WERE BEEN TOLD, WHAT HAVE YOU GOT TO LOSE? THE DEMOCRATS ALWAYS ASSUME YOU'LL BE WITH THEM. I UNDERSTAND, I SPEAK YOUR LANGUAGE, LITERALLY AND THAT'S AN IMPORTANT MESSAGE.

TED: WE SHOULD MENTION THAT MIKE PENCE WAS HERE IN TOWN, CAMPAIGNING FOR THE DONALD TRUMP SIDE. WE KEEP TALKING ABOUT HOW MANY DEMOCRATS ARE SHOWING UP, BECAUSE IT'S SO UNUSUAL. A LOT OF REPUBLICANS TOO.

MARY JO PITZL: THEY HAD ABOUT 750 PEOPLE IN MESA ON WEDNESDAY MORNING. GOVERNOR DUCEY MADE A SOMEWHAT RARE APPEARANCE.

TED: WAS THAT SURPRISING AT ALL. WHAT DO YOU THINK?

MARY JO PITZL: NOT FOR PENCE, THEY KNOW EACH OTHER FROM GOVERNORS CIRCLES AND I SUSPECT BEFORE DUCEY WAS ELECTED GOVERNOR. THEY'RE MORE OF A MIND WITH EACH OTHER. DUCEY WAS HAPPY TO INTRODUCE HIS BUDDY AND TOUT HIS ACCOMPLISHMENTS. DUCEY CAME TO ONE TRUMP RALLY AND -- I DON'T THINK -- HE DIDN'T REALLY -- HE DIDNT INTRODUCE TRUMP OR HAVE A STARRING ROLE BUT THIS WAS A BIG APPEARANCE FOR THE GOVERNOR.

HOWARD FISCHER: AND YOU'VE GOT TO REMEMBER THE LOCATION. THE LDS CHURCH, AND MOVING THAT -- HAVING THAT OUT IN MESA --

TED: MESA CONVENTION CENTER.

HOWARD FISCHER: YEAH, IT'S DESIGNED TO COUNTER ACT THE FACT THAT SOME REPUBLICANS WHO MAY NOT VOTE FOR HILLARY ARE HAVING A HARD TIME VOTING FOR TRUMP.

TED: WE'VE GETTING POLLING IN AND SEEMS THAT TRUMP IS PULLING AWAY. A POLL HAD HIM UP BY FIVE POINTS EARLIER THIS WEEK. WHAT'S HAPPENED SINCE THEN?

LUIGE DEL PUERTO: THERE HAS BEEN A DATA ORBITAL POLL HERE A LOCAL POLLING FIRM HERE HAVE BEEN TRACKING THE RESULTS AND TODAY THEY CAME OUT SHOWING TRUMP AHEAD BY EIGHT POINTS WELL OUTSIDE OF THE POLL'S MARGIN OF ERROR. MY QUESTION IS, TO WHAT EXTENT ARE YOU CAPTURING THOSE WHO HAVE ALREADY VOTED? THOSE WHO HAVE ALREADY TURNED IN THEIR BALLOTS. THAT'S IMPORTANT. IF YOU'RE CAPTURING THE PEOPLE THAT ARE SAYING I'M PROBABLY VOTING TUESDAY, THIS WOULD BE THE PEOPLE WHO HAVE ALREADY TURNED IN THEIR BALLOTS. YOU MIGHT HAVE TWO DIFFERENT SETS OF DATA IF YOU'RE POLLING TWO DIFFERENT SETS OF PEOPLE AND THE HEAD OF THE FIRM SAID HE'S GOING TO DO A POLL OF THE PEOPLE WHO HAVE ALREADY TURNED IN THEIR BALLOTS.

TED: AS FAR AS EARLY VOTING PATTERN, WE MENTIONED THE LATINO VOTE UP 13% TOTAL. THAT'S A COUPLE OF PERCENTAGE POINTS HIGHER THAN 2012. IT'S INTERESTING BECAUSE VOTER REGISTRATION, 188,000, UP SINCE AUGUST AND REPUBLICANS STILL HAVE THAT LEAD OVER INDEPENDENTS AND A SIZEABLE LEAD OVER DEMOCRATS.

MARY JO PITZL: RIGHT, AS AN AGGREGATE. THEY'RE THE LARGEST PARTY BUT WHEN YOU LOOK AT IN PERCENTAGE AND THE NUMBER OF VOTERS REGISTERED IN THAT TWO-MONTH PERIOD OF TIME SINCE THE PRIMARY -- DEMOCRATS PICKED UP MORE PEOPLE.

TED: AND YET THE SURGE IS STILL BELOW THE SURGE WE SAW IN 2008. IT'S THERE, BUT IS IT ENOUGH FOR THE DEMOCRATS?

HOWARD FISCHER: AGAIN, AS WE -- EVERY TWO YEARS, WE SIT AROUND THE TABLE AND SAY, YOU KNOW, THE LATINO COMMUNITY KEEP SAYING, TODAY WE REGISTER, TOMORROW WE VOTE. WELL, WE'VE GOT HALF THE PROBLEM SOLVED IN TERMS OF REGISTERING, DOES THAT TRANSLATES TO VOTES? ARE THEY TURNING IN THEIR EARLY BALLOT, MAILING THEM. WILL THEY TURN UP ON TUESDAY? I DON'T KNOW, THIS IS AN ELECTION WHICH WE'VE NEVER SEEN IN TERMS OF FOLKS AND THE PRESIDENTIAL RACE, CERTAINLY ON THE SHERIFF'S RACE AND THE REST OF THEM. I CAN'T LOOK BACK ON THE LAST 47 YEARS I'VE BEEN IN JOURNALISM AND SAY, OH, BASED ON THIS, HERE'S WHAT IS GOING TO HAPPEN.
MARY JO PITZL: I WAS GOING TO MENTION, EARLY VOTING, THAT'S WHERE WE SAW IN MARICOPA COUNTY, THE EARLY VOTING IN PERSON LOCATIONS, WAITS, OH, MY GOSH, WE'RE BACK AGAIN. SOME PLACES, IT WAS LINES AND OTHER PLACES, PEOPLE NICELY SEATED INSIDE AND WAITING TO VOTE. WHY IS THAT HAPPENING? WELL, YOU HAVE 25 LOCATIONS, SOME UNDERSTAFFED. LIKE ONE PRINTER, BASICALLY THE EARLY VOTING SITES WERE LIKE THE VOTING CENTERS WE HAD IN MARICOPA COUNTY BACK IN MARCH. BUT ALL OF THESE PEOPLE HAVE BEEN HEARING SHALL VOTE EARLY, VOTE EARLY. SO THEY DO AND WIND UP WAITING.

TED: AND LUIGE, AS FAR AS EARLY BALLOTS THAT HAVE BEEN RETURNED, REPUBLICAN PARTY WITH 6% MORE THAN DEMOCRATS. IT WAS 10% MORE FOR REPUBLICAN PARTY BACK IN 2012 AND YET, IT LOOKS AS THOUGH, THE REPUBLICAN ADVANTAGE HAS STAYED STEADIER THAN IT WAS. IT'S HARD -- LOOKS LIKE REPUBLICANS HAVE THEIR TRADITIONAL EDGE IN A VARIETY OF WAYS AND YET YOU STILL DON'T KNOW.

LUIGE DEL PUERTO: REALLY, YOU ARE ABSOLUTELY RIGHT ABOUT THAT, IT'S HARD TO PREDICT HOW THIS THING WILL BREAK OUT. YOU'RE RIGHT, INITIALLY THE DEMOCRATS WERE PERFORMING SO MUCH BETTER THAN THE REPUBLICANS IN THE INITIAL EARLY BALLOT -- NOT COUNT BUT PERFORMANCE, AND THEN THE REPUBLICANS STARTED LIKE CATCHING UP AND RIGHT NOW THEY'RE AT -- THE STRATEGISTS AND THE POLLSTERS ALL HAVE CONCLUDED THAT THE DEMOCRATS ARE PROBABLY GOING TO PERFORM A LOT BETTER, MAYBE NOT BY -- NOT SO MUCH BETTER THAN THEY PERFORMED IN 2012 AND THAT'S KEY.
HOWARD FISCHER: ONE OTHER POINT, WHEN WE'RE SITTING HERE MAYBE ELECTION NIGHT, IT'S GOING TO BE IMPORTANT. WE NEED TO LOOK AT THE UNDER-VOTE. HOW MANY PEOPLE SKIPPED THAT PRESIDENTIAL RACE, AND THEN VOTED THE NEXT RACE, THE MCCAIN VERSUS KIRKPATRICK, BECAUSE IT ISN'T GOING TO MATTER FOR THE STATE'S ELECTORAL VOTE IF THE REPUBLICANS GET A BUNCH OF PEOPLE OUT WHO CAN'T VOTE FOR EITHER OF THESE PEOPLE AND THAT'S GOING TO BE A BIG DIFFERENCE.

LUIGE DEL PUERTO: ONE OF THE PROBLEMS OF POLLING THIS YEAR, HOW DO YOU CAPTURE THE NEW VOTER, THOSE WHO HAVE -- DECIDE THIS ELECTION IS SO IMPORTANT THEY'RE GOING TO VOTE. HOW DO YOU CAPTURE THOSE? THAT'S A PROBLEM THAT HAS SNAGGED POLLSTERS SINCE THE PRIMARY.

TED: MAYOR OF PHOENIX FILES PAPERS TO RUN FOR SECRETARY OF STATE.

HOWARD FISCHER: MAYBE.
TED: HE FILED THE PAPERS. WE DON'T KNOW IF HE'S GOING TO RUN BECAUSE. THE LET'S GET GREG STANTON LAW CORRECT?

HOWARD FISCHER: THIS IS AN INTERESTING LAW, UP UNTIL NOW, YOU COULD TRANSFER MONEYS FROM A CITY CAMPAIGN TO A STATE CAMPAIGN, COUNTY CAMPAIGN, THE ONLY THING YOU COULDN'T DO WAS FEDERAL VERSUS STATE AND LOCAL. ALL OF A SUDDEN, WE'VE GOT A NEW LAW THAT SAYS IF YOU HAVE MONEY IN A CITY ACCOUNT, WHO WOULD HAVE MONEY IN CITY ACCOUNTS.

TED: LIKE $500,000?

HOWARD FISCHER: YOU CAN'T MOVE IT INTO A STATE ACCOUNT. THAT LAW TAKES EFFECT TOMORROW. GREG NOT WANTING TO BURN $500,000. SAYS I'M GOING TO RUN FOR SECRETARY OF STATE. I HAVEN'T MADE UP MY MIND, MAYBE I'LL RUN FOR GOVERNOR OR SOMETHING ELSE. BUT AT LEAST NOW THE MONEY IS TRANSFERRED AND NOW HE CAN DO WHAT HE WANTS WITH IT.

TED: HE HAS TO BE GONE BY 2020 AND HE DOES HAVE SOME POLITICAL FUTURE. WHAT'S THE SCUTTLEBUTT, WHAT KIND OF FUTURE DOES STAN HAVE?

MARY JO PITZL: FRANKLY, IN A WAY, THE TOP-RANKING DEMOCRAT IN THE STATE. CURRENTLY IS IN ELECTED OFFICE AND, YOU KNOW, I DON'T THINK IT'S ANY ACCIDENT HE LOOKED AT THE SECRETARY OF STATE'S RACE TO OPEN HIS CAMPAIGN BECAUSE I THINK MICHELLE REAGAN IS VIEWED AS THE MOST VULNERABLE -- ON A PAR WITH DIANE DOUGLAS, SINCE REAGAN GOT A LOT MORE ATTENTION RECENTLY BECAUSE THIS IS OUR FOURTH ELECTION THIS YEAR SO ALL EYES TURN TO THE SECRETARY OF STATE DURING ELECTION TIME.

TED: WE'LL SEE HOW IT STAYS WITH THE SECRETARY OF STATE OVER TIME.

HOWARD FISCHER: AND THAT'S THE THING, LIKE WE WERE TALKING ABOUT THE PROBLEMS WITH THE MARICOPA COUNTY CENTRALIZED POLLING LOCATION, I GOT NEWS FOR YOU, WITH PHOTOS LIKE THAT, HELEN PURCELL CAN PUT A FORK IN IT. THAT KIND OF PUBLICITY KILLS SOMEBODY. EVEN IF THEYRE GOING TO THE POLLS AND NOT SURE HOW THEYRE GOING TO VOTE, I JUST STOOD IN LINE FOR AN HOUR AND A HALF BECAUSE OF SOMETHING THAT HELEN DID.
LUIGE DEL PUERTO: GUESS WHAT? THERE'S SOME -- THAT HE'S GOING TO RUN AGAINST MICHELLE REAGAN, TRULY WANTING TO MAKE SURE HE CAN TRANSFER MONEY FROM ONE COMMITTEE TO ANOTHER COMMITTEE. THERE'S AN OFFICE THAT'S GOING TO OPEN UP. THE STATE TREASURER IS NOT GOING TO RUN FOR REELECTION AND SAM COULD FILE A COMMITTEE FOR THAT OFFICE AND TRANSFER MONEY IF HE WANTS TO.

TED: THAT TRADITIONAL STEPPINGSTONE TO THE GOVERNOR'S OFFICE, THE TREASURER'S OFFICE. WE'VE GOT A MINUTE AND A HALF HERE. THE DES DIRECTOR. EXCITING TIMES FOR JEFFRIES, HE'S CREATED A DO-NOT-HIRE LIST. ACCUSED PEOPLE OF BULLYING. WHAT IS GOING ON HERE?

MARY JO PITZL: ONE OF MY COLLEAGUES AT THE REPUBLIC CRIAG HARRIS DID A REVIEW HOW MANY STATE JOBS HAVE BEEN LOST SINCE THE DUCEY ADMINISTRATION AND THE MAJORITY HAVE BEEN AT THE DEPARTMENT OF ECONOMIC SECURITY WHERE JEFFRIES CAME IN MARCH, I THINK MARCH OF 2015 AND STARTED YOU KNOW EXITING PEOPLE, I THINK IS HIS TERM. OR TERMINATING THEM.

LUIGE DEL PUERTO: FIRING BULLIES.

HOWARD FISCHER: THE PROBLEM HAS BEEN THAT A LOT OF THESE PEOPLE FIRED FOR INCOMPETENCE WERE PEOPLE WHO HAD GOTTEN COMMENDATIONS AND RAISES.

TED: AND MERIT BONUSES.

HOWARD FISCHER: TIM IS A LITTLE TONE DEAF. I DID AN INTERVIEW WITH HIM AFTER HE SENT OUT MESSAGES TO THE EMPLOYEES, I WENT TO HIS OFFICE AND SAID, TIM, YOU HAVE A CROSS ON THE WALL OF YOUR STATE OFFICE, DO YOU THINK ANYONE MIGHT FIND THAT INTIMIDATING? "OH, NO, I TREAT EVERYBODY NICELY. "

TED: 30 SECONDS, CAN THE GOVERNOR AFFORD TO KEEP HIM AROUND?

LUIGE DEL PUERTO: THAT'S A GOOD QUESTION, MAYBE WE'LL FIND AROUND -- OUT AROUND THANKSGIVING.

TED: WHEN NO ONE IS WATCHING. MAYBE A BETTER POSITION SOMEWHERE ELSE.

LUIGE DEL PUERTO: THERE'S A FEELING IN THE STATE CAPITAL HE MAY BE ON THE WAY OUT. HOWEVER, THE GOVERNOR IS LOYAL TO HIS CABINET MEMBERS.

MARY JO PITZL: I DON'T THINK THE GOVENOR IS GOING TO EXIT HIM, HE MAY EXIT HIMSELF.

TED: WITH THAT, THANK YOU ALL FOR JOINING US.

MONDAY ON "ARIZONA HORIZON," WORLD RENOWNED PHYSICIST LAWRENCE KRAUSS JOINS US IN THE STUDIO AND WE'LL HEAR ABOUT THE REPORT THAT SHOWS A HIGH RATE OF SUICIDE AMONG SENIOR CITIZENS. AND LATER ON TUESDAY, ELECTION COVERAGE. AND WEDNESDAY, A DAY AFTER ANALYSIS OF THE ELECTION. THURSDAY, A ONE-ON-ONE INTERVIEW WITH PHOENIX ARCHITECT WILL BRUDER. A SPECIAL SHOW COMMEMORATING THE 100TH ANNIVERSARY OF THE BIRTH OF WALTER CRONKITE AIRS TONIGHT AT 8:00 AND AGAIN SUNDAY AT 6:00 ON ARIZONA PBS. I'M TED SIMONS. THANKS FOR JOINING US. YOU HAVE A GREAT WEEKEND. CLOSED CAPTION PRODUCTIONS WWW.CCPRODUCTIONS.COM 844-335-0911

In this segment:
Mary Jo Pitzl-Arizona Republic, Howard Fischer-Capitol Media Services, Luige del Puerto-Arizona Capitol Times
SPOTLIGHT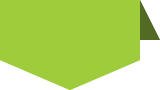 STAY in touch
with
azpbs.
org
!
Subscribe to Arizona PBS Newsletters: