Join us as three local journalists bring you up to date on the news of the week.
Transcript:

TED SIMONS: COMING UP NEXT ON "ARIZONA HORIZON'S JOURNALISTS' ROUNDTABLE," BUSINESS LEADERS FILE SUIT TO BLOCK THE RECENT VOTER-APPROVED INCREASE TO THE STATE'S MINIMUM WAGE, AND THE GOVERNOR'S COALITION OF EDUCATION EXPERTS FALLS SHORT ON A PLAN OF ACTION, THE JOURNALISTS' ROUNDTABLE IS NEXT, ON "ARIZONA HORIZON."
VIDEO: "ARIZONA HORIZON" IS MADE POSSIBLE BY CONTRIBUTIONS BY THE FRIENDS OF ARIZONA PBS. THANK YOU.
TED SIMONS: GOOD EVENING AND WELCOME TO ARIZONA HORIZON'S JOURNALISTS' ROUNDTABLE, I'M TED SIMONS. JOINING US TONIGHT: MARY JO PITZL OF THE ARIZONA REPUBLIC, BOB CHRISTIE OF THE ASSOCIATED PRESS, AND MIKE SUNNUCKS OF THE "PHOENIX BUSINESS JOURNAL."
TED SIMONS: BUSINESS LEADERS, INCLUDING THE ARIZONA AND PHOENIX CHAMBERS OF COMMERCE, FILE SUIT TO BLOCK THE STATE'S MINIMUM WAGE INCREASE FROM TAKING EFFECT. THERE SEEMS TO BE MORE EFFORT TO DO THIS, THAN TO FIGHT THE PROPOSITION IN THE FIRST PLACE. WHAT IS GOING ON HERE?
MARY JO PITZL: IT'S LIKE TOWARD THE NIGHT BEFORE CHRISTMAS. TWO WEEKS BEFORE THE HIGHER RAGE LAW TAKES EFFECT AND LED BY THE CHAMBER OF COMMERCE, A GROUP OF BUSINESSES FILED SUIT. IT'S CHEAPER TO LITIGATE THAN IT IS TO RUN ON A CAMPAIGN EVERYONE GOING IN KNEW WOULD BE WIDELY POPULAR. THEY WERE CONCEDING THAT THEY COULDN'T COMPETE IN A CAMPAIGN BASIS WITH THOSE FIGHTING THE MINIMUM WAGE, SO YOU FIGHT THEM AFTER THE FACT. THERE IS A LOT OF COMPLICATIONS THERE.
BOB CHRISTIE: 50% OF THE VOTE IS OVERWHELMING FOR ANY INITIATIVE. THE CHAMBER SAYS IT'S GOING TO HURT BUSINESS, BUT THEIR BIG ISSUE IS, IT POSES AN UNFUNDED MANDATE ON THE STATE. IF YOU HAVE AN INITIATIVE THAT MANDATES STATE SPENDING, YOU HAVE TO IDENTIFY THE FUNDING SOURCE. THE STATE SAYS, WAIT A MINUTE, IT IS EXEMPT, SO THEY DON'T HAVE TO PAY THE WAGE. THE CHAMBER ARGUES THAT THE INCREASED WAGES THE STATE PAYS THROUGH MEDICAID BECAUSE OF NURSING HOMES AND DISABLED AIDES, THEY ARE ALL CONTRACTORS AND THEY HAVE TO PAY MORE. IN FACT, JUST THIS WEEK, THE STATE ACCESS MEDICAID PROGRAM SAID WE ARE INCREASING PAY TO THE CONTRACTORS TO MAKE UP FOR THE MINIMUM WAGE PROGRAM WILL COST $46 MILLION FOR THE FIRST HALF OF THE YEAR.
MIKE SUNNUCKS: THE ADVOCATES OF 206, THE PROPOSITION, NOTHING THE STATE APPROVES MANDATES THEY HAVE TO SPEND THAT MONEY ON THE REIMBURSEMENTS, OR ANY KIND OF CONTRACTS. IT'S A STRETCH. THEY ARE KIND OF THROWING SPAGHETTI AT THE WALL. THEY HAVE CHALLENGED, ON THE FRONT END, THE SIGNATURES, PETITIONS, AND NOW IT'S AT THE BACK END. IT'S THE CLASSIC OPPOSITION TO SOMETHING YOU DON'T WANT TO SEE PASSED. THERE'S TWO DIFFERENT STATES GOING ON HERE. WE HAVE THE LEGISLATURE THAT NEVER WOULD HAVE PASS THIS FOR THE INFLUENCE OF THE BUSINESS COMMUNITY, THAT ARE A CONSERVATIVE LEGISLATURE. AND THEN WE HAVE THE VOTERS, THAT OVERWHELMINGLY SUPPORTED THIS. A LOT OF PEOPLE VOTED FOR DONALD TRUMP AND VOTED FOR JOHN MCCAIN AND OTHER REPUBLICAN CANDIDATES ALSO VOTED FOR THIS.
MARY JO PITZL: INTERESTINGLY, ONE OF THE ATTORNEYS PUSHING THE CASE SAID EMPLOYERS DIDN'T UNDERSTAND THE FULL EXTENT OF WHAT THIS MINIMUM WAGE INCREASE WOULD MEAN, ESPECIALLY ON THE STATE LEVEL. TO BE CLEAR, THE MINIMUM WAGE IS MANDATED TO GO UP TO $10 AN HOUR FROM $8.05 CURRENTLY. THAT IS HAPPENING ON JANUARY 1, BARRING LEGAL DEVELOPMENTS AND IS EVENTUALLY SLATED TO RISE TO $12 BY 2020. THIS HAS BEEN TALKED ABOUT. WHEN DID THEY START TALKING ABOUT THIS? LATE LAST YEAR, EARLY THIS YEAR. IT'S BEEN OUT THERE A LONG TIME, SO IT'S HARD TO BELIEVE IT DIDN'T SINK IN WHAT THIS WOULD MEAN UNTIL TWO WEEKS BEFORE IT TAKES IT EFFECT.
TED SIMONS: ANOTHER ARGUMENT SAYS, IT AFFECTS BENEFIT AND WAGES AND THE BUSINESS GROUPS SAY THOSE ARE TWO SEPARATE ISSUES. THE BUSINESS GROUPS ARE SAYING THAT THOSE ARE TWO SEPARATE ISSUES, AND YOU CAN'T PUT THEM ON ONE PROPOSAL.
BOB CHRISTIE: CORRECT. EXCEPT, A CONSTITUTIONAL AMENDMENT, THERE IS A CONCEPT CALLED THE SINGLE SUBJUST RULE. THIS MEANS THAT A CONSTITUTIONAL AMEDNMENT, PUT BEFORE THE VOTERS, CAN ONLY ADDRESS ONE SUBJECT, IN THIS CASE, WAGES. AND YOU CAN'T ADD THER SECOND PROPONENT, WHICH MANDATES PAID TIME OFF, WHICH THIS PROPOSAL DOES. IT RAISES WAGES, AND MANDIATES TIME OFF, GIVING EMPLOYEES FIVE TO SIX SICK DAYS A YEAR OFF. THIS DOESN'T AMEND THE CONSTITUTION, THE PROPONENTS SAY, THIS IS A CHANGE IN LAW, A STATUTE, SO IT SHOULDN'T TRIGGER THAT. THE CHAMBER LAWYERS CONCEDE THAT BUT SAY THE COURTS OUGHT TO REVIEW THE PREVIOUS RULINGS AND IT EXPAND IT TO INCLUDE THE INITIATIVES.
MIKE SUNNUCKS: AND JUST A LITTLE CONTEXT, SOMEONE MAKING THE MINIMUM WAGE $8.05, NOW, IS MAKING $500 TO $700 BUCKS A YEAR, $10 IS $10,000, $15,000. SOMEONE MAKING $12 PER HOUR IS SITTING AT A LITTLE UNDER $25 GRAND A YEAR. SO IF YOU COMPARE THAT TO WHAT A CEO OF A LARGE BUSINESS MEAKES, WHICH IS PROBABLY $10 MILLION A YEAR, TO A CEO OF A REGULAR COMPANY MAKES, THE BUSINESS ARGUMENT, YOU HAVE A HARD TIME WITH THAT. YOU WON'T SEE A LOT OF LAWMAKERS VOTING FOR THAT. A LOT OF TRUMP REPUBLICANS, A LOT OF INDEPENDENTS SUPPORT THE MINIMUM WAGE HIKES PASSED EASILY. I DON'T KNOW HOW MUCH SUPPORT YOU WILL SEE FROM THE LEGISLATURE. THEY ARE LETTING THE GUYS AT THE CHAMBER CARRY THE BALL FOR THIS.
MARY JO PITZL: WHAT IS DRIVING THIS ISSUE, THE CONTRACTORS THAT ARE PROVIDING STATE SERVICES, THEY ARE PROVIDER ARE SAYING, WE HAVE TO GET MORE MONEY FROM THE STATE. WE ARE NOT PAYING, OUR WORKERS DON'T MEET THAT STANDARD. I WANT TO THEM, WHERE WERE YOU DURING THE CAMPAIGN? WE FIGURED IT WOULD PASS. AND ANYWAY, THEY ARE NOT OPPOSED TO A HIGHER WAGE. THESE ARE FOR PEOPLE THAT WOULD PROVIDE, IN HOME CARE, CROSSING GUARDS AT SCHOOLS, HELP FOR MENTALLY DISABLED PEOPLE, WHO LIVE IN SPECIAL HOUSING, AND THEY DO A LOT OF BATHING AND FEEDING OF ARIZONA'S MOST VULNERABLE PEOPLE. AND THEY ARE MAKING MINIMUM WAGE.
TED SIMONS: LET'S TALK ABOUT THE MINIMUM WAGE INCREASE. YOU ARE TALKING $25,000 FOR THE DISABLED. $20 MILLION TO SERVE THE ELDERLY AND DISABLED. AS YOU MENTIONED, THESE PEOPLE ARE ESSENTIALLY GOING TO BE GETTING A RAISE.
BOB CHRISTIE: THAT'S RIGHT. AND THAT'S THE TIP OF THE ICEBERG. SO THE $47 MILLION THAT THE MEDICAID PROGRAM HAS ALLOCATED FOR NURSING HOME AIDES, AND THE MENTALLY DISABLED, THAT'S THE DIRECT COST. BUT THEN YOU HAVE TO LOOK AT EVERY SINGLE SCHOOL DISTRICT THAT HAS TEACHER AIDES, AND OTHER PARTS OF THE GOVERNMENT THAT HAVE LOW-WAGE WORKERS. WHAT ABOUT THE WAITERS AND THE CLERKS IN THE STORES? IT'S A BROAD INCREASE IN PAY FOR A LOT OF PEOPLE AT THE VERY, VERY LOWEST TIER OF WORK. IF YOU THINK ABOUT IT, $16,000 A YEAR FOR A SINGLE PERSON, YOU ARE BRINGING HOME $11,000 A YEAR. MY MATH IS HORRIBLE, BUT RIGHT AROUND T HERE. HOW CAN YOU PAY RENT, FOOD, GET A CAR, GET TO WORK. THOSE THINGS.
MIKE SUNNUCKS: A CONSERVATIVE SHOULD THINK ABOUT IF THE PERSON HAS THE PUBLIC ASSISTANCE, AND PUBLIC PROGRAMS. THEY MAKE THE DECISION NOT TO WORK. RAISING WAGES PUTS MORE FOLK IN THE WORKFORCE. IF WE ARE LIFTING WAGES, DOESN'T THAT ENCOURAGE PEOPLE TO GET INTO THE WORKFORCE. EVERY TIME THE UNEMPLOYEMENT RATES COME OUT, PEOPLE LOOK AT THE PARTICIPATION RATES, AND HOW THOSE HAVE DROPPED. IF WE LIFTING WAGES, DOESN'T THAT PUT MORE PEOPLE INTO THE WORK FORCE? AND YOU LOOK AT RETAILERS, THEY CAN'T HIRE WORKERS AT $8.00 DOLLARS PER HOUR, THEY GOT THEM ALL FOR 10 TO 11 BUCKS PER HOUR.
TED SIMONS: SOME OF THE SCHOOLS AND FOLKS THAT HELP THE VULNERABLE POPULATION. THESE FOLKS WERE HIT BY REIMBURSEMENT CUTS TO BEGIN WITH, WERE THEY NOT?
MARY JO PITZL: DURING THE RECESSION WHEN THE STATE WAS CUTTING EVERYTHING, AND THERE WAS A CUT IN RATE OF PAY, I COVERED AN INTENSIVE EFFORT THREE OR FOUR YEARS AGO. THEY BROUGHT CLIENTS DOWN TO THE CAPITAL SO LAWMAKERS COULD MEET AND SEE PEOPLE THEY WERE SERVING. A LOT OF HOMES SAID WE CAN'T KEEP GOING IF WE DON'T GET MORE MONEY FROM THE STATE, FOR THE CONTRACT. THIS IS AT LARGER RISK IN RURAL ARIZONA WHERE FAMILIES FACE THE ISSUE OF, DO I MOVE THEIR SON OR MOM OUT OF THE COUNTY, UP TO THE BIG CITY. THEN YOU HAVE A WHOLE OTHER SET OF PROBLEMS.
MIKE SUNNUCKS: THE REAL FEAR THE PRIVATE SECTOR HAS IS NOT THE FOLKS MAKING $10 AN HOUR, IS THAT IT RAISES EVERYONE'S WAGE. IF YOU RAISE $8.05, THOSE MAKING 10 OR 12 BUCKS AN HOUR, YOU MIGHT HAVE TO RAISE THEIR WAGES TOO, AND THEY WORRY ABOUT THAT.
BOB CHRISTIE: THE ECONOMIC FORECAST, THAT IS DONE EVERY YEAR, THROUGH ASU, I TALKED TO AN ECONOMIST OUT AT ASU. HE SAID LISTEN, FIRST OFF, ALL OF THOSE PEOPLE WITH $8 AN HOUR, THAT MONEY GOES INTO THE ECONOMY. IT'S NOT GETTING STUFFED INTO A BANK ACCOUNT. ITS GOING TO BE SPENT. IF YOU LOOK AT SEATTLE, WHEN THEY RAISED THEIR MINIMUM WAGE, ALL THOSE BAD THIINGS THAT THEY SAID WERE GOING TO HAPPEN, DIDN'T HAPPEN. EMPLOYMENT HAS GONE UP, WAGES HAVE GONE UP, AND PARTICIPATION RATE HAS GONE WAY DOWN.
MIKE SUNNUCKS: THOSE, CALIFORNIA, SEATTLE, THOSE ARE ALL 15 BUCKS AN HOUR, ARIZONA WAS A LITTLE MORE REALITIC, AND I THINK THOSE FOLKS SHOULD BE COUNTING THEIR BLESSINGS, BECAUSE I THINK 15 WOULD HAVE PASSED TOO.
TED SIMONS: NEXT SESSION, WILL THEY ADDRESS THIS, IN ANY WAY SHAPE OR FORM?
MARY JO PITZL: LET'S SEE WHAT HAPPENS IN COURT. BECAYSE TODAY IN COURT THE BUSINESS COMMUNITY WANTED A TEMPORARY RESTRAINING ORDER, TO STOP THIS THING TODAY. THE JUDGE SAID NO. YOU JUST FILED THIS LAWSUIT. THE OTHER SIDE NEEDS TIME TO DIGEST THIS. COME BACK ON TUESDAY AND WE WILL TALK ABOUT A PRELIMINARY CONJUNCTION. IF THE JUDGE SAYS WE ARE GOING TO PUT THIS ON HOLD FOR A WHILE, THEN THE LEGISLATURE BUYS SOME TIME. THERE ARE A NUMBER OF PLANS, WHEN TALKING ABOUT THIS, BUT THEY WILL HAVE TO DEAL WITH THIS. SOME OF THIS HAPPENS WITHIN THE SUPPLEMENTAL APPROPRIATION FOR THE AGENCIES. JUST LIKE TODAY I HEARD FOSTER PARENTS ARE COMPLAINING BECAUSE CHILD CARE COSTS, THEY ARE LOSING CHILD CARE PROVIDERS BECAUSE THEY CAN'T AFFORD TO PAY THEIR STAFFERS.
TED SIMONS: THE GOVERNMENT'S EDUCATION GROUP, WHICH WAS IMPANELED FOR ARIZONA STATE FUNDING TO TAKE CHARGE AND REALLY SET THE TONE -- WHAT HAPPENED?
BOB CHRISTIE: THEY STUDIED IT FOR A YEAR AND A HALF. THIS IS A GROUP OF EDUCATION FOLKS, CHARGED BY THE GOVERNMENT TO SIMPLIFY THE SCHOOL FUNDING FORMULA, FIX THE PROBLEMS IN THE FUNDING SYSTEM. THEY STUDIED IT FOR A YEAR AND A HALF AND CAME OUT WITH A REPORT THAT SAID WE SHOULD SIMPLIFY THE SCHOOL FUNDING FORMULA, WHICH IS COMPLEX. DEEP DOWN, BELOW THAT, THEY SAID LISTEN, THE MORE THEY LOOKED AT THIS, THE MORE THEY REALIZED, THAT WE DON'T HAVE THE MONEY TO DO A LOT OF THIS STUFF. I TALKED TO JIM SWANSON THE CHAIRMAN, A CEO OF A CORPORATION IN PHOENIX. HE SAID LISTEN, JUST TO DEAL WITH THE DEVELOPMENTAL DISABLE, AND OTHER SPECIAL NEEDS, ENGLISH LANGUAGE LEARNERS AND THOSE TYPES, WE NEED 4 OR $500 MILLION TO BRING THE TEACHER SALARY UP TO MEDIAN, NATIONALLY, WE NEED 6 TO $7 MILLION, THAT'S A BILLION DOLLARS RIGHT THERE.
MIKE SUNNUCKS: IT TOOK THEM A YEAR AND A HALF TO FIGURE THAT OUT. IT TOOK BOB A MINUTE. LET ME JUST SAY THAT. THEY COULD HAVE ADJOURNED. THE PROBLEM IS EVERYONE WANTS MORE MONEY FOR TEACHERS, EDUCATION, CLASSROOMS, BUT HOW DO WE PAY FOR IT? WHOSE OBJECTION GETS GORED? THE BUSINESS FOLKS START GETTING WORRIED WHEN WE TALK ABOUT TAXES. EVERY SCHOOL DISTRICT GETS WORRIED WHEN WE TALK ABOUT TAXES BECAYSE WE ALL WANT LOCAL CONTROL OVER OUR SCHOOLS. WHEN IT'S YOUR SCHOOL THAT YOU THINK MIGHT GET HIT AND SOMEONE IN YUMA OR TUCSON MIGHT GET THE MONEY, PEOPLE'S EARS POP UP. THIS HAS BEEN GOING ON FOR YEARS NOW. WE AGREE WE NEED TO PAY TEACHERS BETTER AND NEED MORE MONEY FOR CLASSROOMS, BUT HOW DO WE PAY FOR IT?
MARY JO PITZL: THIS IS THE DIFFERENCE BETWEEN CAMPAIGNING AND GOVERNING. IT'S EASY TO SAY WE GOING TO STREAMLINE OUR SCHOOLS AND PUT CLASSROOMS FIRST, BUT YOU RUN INTO REALITIES. PART OF THE REALITY, IS GOVERNOR DUCEY PLEDGED TO DECREASE THE STATE INCOME TAX, AND HIS INTENT ONDOING A TAX CUT EVERY YEAR, WHEN YOU HAVE A BIG PANEL COMING BACK, SAYING, WE NEED MORE MONEY. PROP 123 GETS YOU ABOUT THIS FAR.
TED SIMONS: WHAT DOES THE GOVERNOR DO? HE SAYS HE HAS AN EXCITING PLAN STILL. HE WANTS TO DO WHAT IS POLITICALLY POSSIBL.E WHAT IS POLITICALLY POSSIBLE?
BOB CHRISTIE: IN THE REALM OF A REPUBLICAN GOVERNOR WHO HAS CAMPAIGNED AND MAINTAINED TO REDUCE TAXES AND THE SIZE OF GOVERNMENT EVERY YEAR. HE GOT 200 OR $300 MILLION EXTRA TO SCHOOLS. THERE ARE THREE THINGS THAT THE PANEL THEY DIDN'T ADDRESS, THEY MENTION AT THE FOOTNOTE, WE DIDN'T TALK ABOUT THE EXPIRATION OF PROP 301, THAT GOES AWAY IN TWO AND A HALF YEARS. WE DIDN'T TALK ABOUT BUILDING COSTS WHICH THE STATE HASN'T FUNDED SINCE THE RECESSION. SCHOOLS ARE CRUMBLING. WE HAD AN EXAMPLE A COUPLE MONTHS AGO OF A SCHOOL IN GLENDALE, WHERE THEY FOUND MAJOR STRUCTURAL PROBLEMS IN SCHOOLS. SCHOOLS AREN'T GETTING BUILT. AND PROP 123, AND IN 10 YEARS, THAT GOES AWAY. THE GOVERNOR SAYS NO NO NO DON'T WORRY ABOUT THAT, WE ARE GOING TO TAKE WHAT WE CAN A LITTLE BIT AT A TIME, YOU WILL SEE SOMETHING ON THE BUILDINGS, THIS YEAR. DON'T KNOW WHAT IT IS. YOU WILL SEE SOMETHING ON TEACHER PAY THIS YEAR. I'M SPECULATING -- BUT --
MIKE SUNNUCKS: THE PROBLEM IS THE LONG-TERM PROBLEMS AND FUNDING AND BIG MONEY WE HAVE TO ALLOCATE. FOLKS AT THE CAPITAL THINK ELECTION CYCLES, ONE BUDGET AT A TIME. ONE CAMPAIGN AT A TIME. TO GET THE POLITICAL SIDE OUT OF THE SHORT-TERM THINKING THAT HAS BEEN GOING FOR YEARS. IF WE ARE TALKING 500 OR $600 MILLION, THAT'S A TOUGH PILL TO SWALLOW. THERE IS A CLASH ON ANSWERS AND LONG TERM-SHORT TERM SOLUTIONS.
TED SIMONS: SINCE WE ARE HEADING TOWARDS PUBLIC STRUCTURES, DIANE DOUGLAS WAS ON THE SHOW. WHERE SHE RELEASED HER AZ KIDS CAN'T WAIT EDUCATION PLAN, SHE SAID TO GIVE SCHOOLS $600,000,000.200 MILLION TO DO WITH WHAT YOU CHOOSE. IS THIS VIABLE IN THIS TYPE OF ECONOMIC CLIMATE.
MARY JO PITZL: THAT WILL MAKE HER VERY POPULAR WITH THE PRO EDUCATION CROWD. BUT WHERE DO YOU FIND THE MONEY? IS IT VIABLE? NO, NOT IN THE POLITICAL CLIMATE THAT WE GOT COMING.
TED SIMONS: THE GOVERNOR'S OFFICE. $280 MILLION FOR CAPITAL FUNDING NEEDS. WASN'T PROP 123, WASN'T EVERYTHING SUPPOSED TO BE DAFFODILS AND DANDELIONS HERE.
BOB CHRISTIE: I DON'T THINK ANYONE SOLD IT AT THAT. A SHORTAGE OF THE SCHOOLS OVER THE LAST SIX YEARS. THERE WAS A LAWSUIT SETTLEMENT. THAT WAS STEP ONE, TWO AND THREE, FOUR, FIVE AND SIX ARE YET TO COME. WE HAVE NOT SEEN FOUR, FIVE AND SIX. YOU HEAR THAT MANTRA ALL THE TIME. WHERE ARE STEPS FOUR, FIVE AND SIX. THE GOVERNOR PROMISES BIG THINGS IN THE STATE ADDRESS. IF THEY COME CLOSE TO THE $12 BILLION STARING US IN THE FACE, LET ALONE THE STRUCTURAL ISSUES, WE HAVE TO WAIT TO SEE.
MIKE SUNNUCKS: THE RAINY DAY FUND, $450 MILLION IN THERE, THE SURPLUSES, YOU WANT TO PAY TEACHERS MORE. WE HAVE ALL OF THIS MONEY. WHY DON'T WE USE THAT? I THINK A LOT OF VOTERS WOULD AGREE WITH THAT. THE RAINY DAY FUND, FOR A GENERATION THEY HAVE BEEN USING TO FINANCE AND BANKROLL TAX CUTS. THAT'S A LOT OF MONEY. WE NEED THAT MONEY IN THERE SO WE DON'T HAVE TO ROLL THOSE OUT OF THERE WHEN THE REVENUES WANE A BIT. THAT'S A LONG TERM ISSUE DECIDED WITHIN THE REPUBLICAN PARTY. THE BUSINESS COMMUNITY LOVES THEIR TAX CUTS.
TED SIMONS: LET'S FACE IT. THE BUSINESS COMMUNITY DOESN'T WANT TO SEE TAX INCREASES. HEATHER CARTER IS TALKING ABOUT A GRAND PLAN FOR EDUCATION MONEY, K-12 AND UNIVERSITIES, AND COMMUNITY COLLEGES, GO TO THE PUBLIC, MARY JO AND SAY, IF THEY ARE NOT GOING TO DO IT, WE HAVE TO DO IT OURSELVES.
MARY JO PITZL: AT SOME POINT YOU HAVE TO GO TO THE PUBLIC. BECAUSE AS BOB MENTIONED PROP 301, INCREASE IN SALES TAX BY 10 CENTS, AND EXPIRES 2020. VOTERS APPROVED THAT, CHAMPIONED BY THEN GOVERNOR JANE HULL. IT'S WIDELY AGREED YOU CAN'T LET THAT AMOUNT OF REVENUE DRY UP AND GO AWAY. SOMETHING HAS TO BE DONE. MAYBE YOU RENEW IT OR MAKE IT A PENNY INSTEAD OF .6 OF A CENT. A LOT OF INITIATIVESON THE BALLOT THIS YEAR FAILED. THERE IS A LOT OF STRESS ON THE SALES TAX WHEN COMING FROM THE DIFFERENT LEVELS OF GOVERNMENT. YOU ARE PUSHING 10% IN PLACES.
TED SIMONS: I UNDERSTAND THAT MOST FOLKS WHO ARE PAYING ATTENTION DON'T SEE PROP 103 AS PUPPY DOGS. MORE LIKE DANDELION. PROP 123 WAS SUPPOSED TO SOLVE PROBLEMS AND GET MONEY INTO SCHOOLS. NOW THEY ARE ASKING FOR MORE.
BOB CHRISTIE: IT DID GET MONEY IN THE SCHOOLS. IT BARELY PASSED. THE GOVERNOR HAD TO PULL OUT ALL OF THE STOPS. JUST BARELY. ELECTION NIGHT WE WERE WATCHING IT CLOSELY. I THINK IF VOTERS THOUGHT IT WOULD FIX ALL OF THE PROBLEMS IN THEIR SCHOOLS, THEY WERE LISTENING OR --
TED SIMONS: DID THEY THINK IT WOULD FIX ENOUGH PROBLEMS TO WHERE IF ANOTHER SALES TAX INCREASE WAS ON THE BALLOT BECAUSE SCHOOLS ARE NOT GETTING ENOUGH, DOES THE AVERAGE CITIZEN SAY WAIT A MINUTE, WE JUST VOTED ON THAT.
BOB CHRISTIE: I THINK THEY DO. IT WAS GOING TO BE A HARD SALE BECAUSE, YOU KNOW, AS WE HAVE COME OUT OF THE RECESSION AND STATE REVENUES ARE GOING UP. STARTING WITH GOVERNOR BREWER PASSING PHASED IN INCOME TAXES. THEY ARE GOING DOWN EVERY YEAR. AS THE REVENUE COMES UP, IT'S CHOPPED OFF ON THE LEGS WITH THE TAX CUTS. INSTEAD OF FUNDING SCHOOLS, THE TAX CUTS --
MARY JO PITZL: STRUCTURALLY, IT'S DESIGNED TO DO THAT.
MIKE SUNNUCKS: I THINK A STRAIGHTFORWARD PENNY TAX, JUST TO SCHOOLS, TEACHER PAY, THE VOTERS MIGHT GET ONBOARD WITH THAT. THEY DID IN 2010 WHEN BREWER HAD THE BUDGET CRISIS AND THEY PRESENTED THAT. WHEN THEY HAD THE CHRISTMAS TREE PROPOSAL, VOTER REJECTED. ONE PROBLEM WITH 123, NO ONE COULD EXPLAIN TO A VOTER WHAT THAT WAS. IF YOU HAD A SALES TAX AND PRESENTED SPECIFICALLY TO SCHOOLS AND TEACHER PAY, I THINK A LOT OF PEOPLE WOULD PAY FOR THAT.
TED SIMONS: CONTIUING A SALES TAX, .6 SALES TAX HAS BEEN GOING ON 16 YEARS AND EXPIRES 2021. PUT THAT ALONG WITH ANOTHER HIKE, ALONG WITH HEY, 123 JUST PASSED. ARE PEOPLE GOING TO GO FOR THIS?
MARY JO PITZL: I DON'T KNOW. A LOT OF IT DEPENDS ON WHO IS BEHIND IT. YOU NEED THE BUSINESS COMMUNITY, IT'S NOT GOING TO HAPPEN.
BOB CHRISTIE: COLLEGE ECONOMIC SPOUSES. FOR THE AVERAGE CITIZEN WHO HAS TO BUY GROCERIES AND SO MANY ROLLS OF TOILET, RICH OR POOR, YOU ARE ONLY GOING TO PAY SO MUCH TAX. NO DIFFERENCE BETWEEN THE GUY MAKING $100 MILLION A YEAR, HOW MUCH SALES TAX. HE PAYS A CERTAIN AMOUNT AND THE OTHER GUY. YOU ARE SHIFTING FROM A BROADER BASED TAX, FOLKS WHO EARN MORE PAY MORE THAN THE OTHER WAY.
MIKE SUNNUCKS: I THINK ONE THING FOR THE EDUCATION FOLKS, HOW MUCH WE NEED TO SPEND ON SCHOOLS. HOW MUCH DO WE WANT TO PAY TEACHERS, SPEND PER CLASSROOM AND WHAT IS THE GAP THERE? I DON'T THINK ANYONE CAN TELL YOU THAT? THERE ARE PANELS TO TALK ABOUT HOW SHORT WE ARE AND COMPARE TO OTHER STATES. THE REALISTIC GOING TO VOTERS TO SAY HERE'S HOW TO PAY FOR ET.
TED SIMONS: REPRESENTATIVE HEATHER CARTER IS PUSHING IT. ONE LAWMAKER PUSHING IT, MORE LAWMAKERS REFERRING IT, HOW -- WHAT IS GOING ON HERE?
BOB CHRISTIE: LAST YEAR I HEARD THIS SAME TYPE OF TALK FROM A COUPLE OF OTHER CONSERVATIVE REPUBLICANS. THIS IS BEFORE PROP 123. I DON'T THINK THE SAME FOLKS ARE SATISFIED WITH IT. THEY KNOW. THEY GO BACK TO THEIR DISTRICTS, OUR LEGISLATIVE DISTRICTS ARE SMALL ENOUGH, THOSE FOLKS GO TO THE SCHOOL BOARD MEETINGS. THEY KNOW WHEN PARENTS ARE UPSET AND THEIR SCHOOLS ARE HURTING. IT'S YET TO BE SEEN CRITICAL MASS.
MARY JO PITZL: YOU HAVE TO STIR INTO THE INITIATIVE WE WANT TO COME UP IN THE LEGISLATIVE SESSION NEXT MONTH DOING MORE ON PRIVATIZATION AND VOUCHERS FOR SCHOOLS, THE EMPOWERMENT ACCOUNTS, THE PRIVATIZATION PEOPLE. THE MORE YOU CAN MOVE IT INTO PRIVATE SCHOOLS, TAKING THE BURDEN OFF OF THE STATE. IT'S DEBATABLE. IT WILL BE ROBUSTLY DEBATED. STIR THAT INTO THE MIX OF REFORM.
TED SIMONS: DOES THAT GET MIXED UP MUCH? 80% OF KIDS GO TO TRADITIONAL SCHOOLS.
BOB CHRISTIE: ALMOST 90.
MIKE SUNNUCKS: IT'S ANOTHER COMPLICATED FACTOR EVEN THE PANEL LOOKED AT FUNDING CHARTER SCHOOLS V. TRADITIONAL SCHOOLS. CHARTERS HAVE A LOT OF SWAY WITH THE G.O.P.
TED SIMONS: WE HAVE TO STOP IT THERE. GOOD TO HAVE YOU HERE. HAVE A GOOD HOLIDAY.
TED SIMONS: MONDAY ON "ARIZONA HORIZON," GET TO KNOW RENOWNED PHOENIX ARCHITECT WILL BRUDER IN A ONE-ON-ONE INTERVIEW CONDUCTED AT ONE OF BRUDER'S BEST KNOWN PROJECTS, THE BURTON BARR LIBRARY IN DOWNTOWN PHOENIX. THAT'S MONDAY AT 5:30 AND 10, ON THE NEXT "ARIZONA HORIZON."
TED SIMONS: TUESDAY: WE'LL TAKE A PROVOCATIVE LOOK AT THE YEAR'S NEWS WITH ARIZONA REPUBLIC CARTOONIST STEVE BENSON. WEDNESDAY: LOCAL ECONOMISTS LOOK BACK AT 2016 AND MAKE PREDICTIONS FOR "NEXT" YEAR'S ECONOMY. THURSDAY: ACCLAIMED PHYSICIST LAWRENCE KRAUSS JOINS US TO DISCUSS THE LATEST SCIENCE NEWS. AND FRIDAY: IT'S THE JOURNALISTS YEAR-END PREDICTION SHOW. THAT IS IT FOR NOW. I'M TED SIMONS. THANK YOU SO MUCH FOR JOINING US. YOU HAVE A GREAT WEEKEND.

In this segment:
MARY JO PITZL OF THE ARIZONA REPUBLIC, BOB CHRISTIE OF THE ASSOCIATED PRESS, AND MIKE SUNNUCKS OF THE "PHOENIX BUSINESS JOURNAL
SPOTLIGHT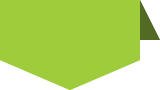 STAY in touch
with
azpbs.
org
!
Subscribe to Arizona PBS Newsletters: