Join us as three local journalists bring you up to date on the news of the week.
Transcript:

COMING UP NEXT ON "ARIZONA HORIZON'S JOURNALISTS' ROUNDTABLE," WE'LL DISCUSS SUPERINTENDENT DIANE DOUGLAS'S PLEA FOR ADDITIONAL K - 12 EDUCATION FUNDING, AND WE'LL HAVE THE LATEST ON GOVERNOR DOUG DUCEY'S TRIP TO MEXICO. THE JOURNALISTS' ROUNDTABLE, NEXT, ON "ARIZONA HORIZON."
"ARIZONA HORIZON" IS MADE POSSIBLE BY CONTRIBUTIONS FROM THE FRIENDS OF ARIZONA PBS, MEMBERS OF YOUR PBS STATION. THANK YOU.

STEVE GOLDSTEIN: GOOD EVENING, AND WELCOME TO ARIZONA HORIZON'S JOURNALISTS' ROUNDTABLE, I'M STEVE GOLDSTEIN FILLING IN FOR TED SIMONS. JOINING US TONIGHT: RACHEL LINE GANG, HOWARD FISCHER OF THE CAPITOL AND MIKE SUNNUCKS OF THE "PHOENIX BUSINESS JOURNAL." SUPER INTENDENT OF PUBLIC INSTRUCTION DIANE DUGLAS UNVEILED A PROPOSAL FOR IMPROVING K-12 EDUCATION IN ARIZONA WHICH INCLUDES A PLEA FOR JUST OVER 6 HUNDRED MILLION DOLLARS. HOWIE, HOW DOES SHE WANT IT DISTRIBUTED?

HOWARD FISCHER: IT'S 200,000,000 IN BASIC STATE AID. RIGHT NOW THAT'S $3.5 BILLION. NOT A LOT, BUT IT BUMPS US UP. SHE WANTS $140 MILLION A YEAR FOR TEACHER SALARY INCOMES. WE HAVE ONE OF THE HIGHEST TURNOVERS IN THE NATION AND ONE OF THE LOWEST SALARIES. SOMETHING LIKE ONE OUT OF FOUR TEACHERS LEAVE FIRST YEAR SOME BECAUSE OF SALARIES, 20% LEAVE IN THE SECOND YEAR. THEN THERES MONEY FOR SCHOOL CONSTRUCTIONS AND REPAIRS. THAT'S NOT FULLY FUNDED AND THERE IS RURAL TRANSPORTATION, BUSSES, SOME OF THE COSTS THEY INCUR THAT URBAN DISTRICTS DON'T HAVE.

STEVE GOLDSTEIN: RACHEL, WHAT WAS THE REACTION?

RACHEL LEINGANG: THERE IS SCEPTICISM ABOUT WHERE THE MONEY WOULD COME FROM. WE ARE NOT IN A ECONOMIC CRISIS RIGHT NOW. PEOPLE ARE CLAMBERING FOR RESOURCES. EDUCATION IS ALWAYS A BATTLE, SO I'M SURE THERE WERE A LOT OF PEOPLE POSITIVELY SEEING THIS. THERES NO ONE THAT CAN ARGUE THAT TEACHERS DON'T DESERVE MORE MONEY AND THEN THERE ARE THOSE MORE PRACTICAL FOLKS WONDERING WHERE THAT MONEY IS GOING TO COME FROM.

MIKE SUNNUCKS: SHE TALKED ABOUT IT LAST YEAR TOO. SHE'S BEEN CONSISTENT ON THIS. SHE'S A CONSERVATIVE POP LIST AGAINST COMMON CORE, BUT SHE'S BEEN A FRIEND TO THE TEACHER UNION USUALLY DEMOCRATS PUSHING FOR HIGHER PAY TAKING MONEY FROM THE SURPLUS AND PUTTING IT TOWARD K-12 SCHOOLS.
HOWARD FISCHER: ITS NOT SO MUCH A FRIEND OF THE TEACHERS, SHE'S SERVED ON A SCHOOL BOARD. SHE RECOGNIZES WHEN YOU SEE THE TURNOVER AND COST OF BRINGING IN NEW TEACHERS AND TRAINING THEM AND GETTING THEM UP TO SPEED, IF YOU ARE ALWAYS BRINGING IN NEW TEACHERS, IT TAKES A CERTAIN AMOUNT OF TIME TO UNDERSTAND NOT JUST THE ACADEMICS OF IT, HOW TO CONTROL THE CLASS, HOW TO GET INFORMATION ACROSS. I THINK SHE RECOGNIZES WE ARE SHORTSIGHTED ABOUT IT.

MIKE SUNNUCKS: SHE IS REALLY A REPUBLICAN ORTHODOX BECAUSE THE BUSINESS GROUPS AND POLICYMAKERS HAVE DEFERRED TO THE GOVERNOR ON THE PROPOSITION OR HAVE NOT WANTED TO TAKE RAINY FUND MONEY TO PUT TOWARD K-12 SCHOOLS. SHE'S GOING AGAINST THE GRAIN OF HER OWN PARTY AND SIDING WITH FOLKS ON THE OTHER SIDE.

RACHEL LEINGANG: WE DO HAVE A REAL COMPETITIVE GROUP TOO WITH OUR NEIGHBORING STATES PAY MORE FOR THEIR TEACHERS. IF YOU GRADUATED FROM A TEACHERS COURSE HERE YOU CAN GO NOT FAR AWAY TO MAKE MORE MONEY. FOR THOSE IN NORTHEASTERN ARIZONA, CALIFORNIA GIVES BETTER PAY AND BENEFITS. THERE IS NOTHING TO KEEP THEM HERE. SO IF A LITTLE BIT OF A PAY INCREASE CAN HELP ENTICE PEOPLE WHO WANT TO STAY IN ARIZONA I THINK THAT WOULD BE A GOOD THING.

STEVE GOLDSTEIN: LET'S BALANCE $25 MILLION SUPPOSEDLY AVAILABLE FOR NEW PROGRAMS WITH 680 MILLION DOLLARS THAT DIANE DOUGLAS IS PROPOSING. IS THERE A HAPPY MEDIA?

HOWARD FISCHER: I DON'T SEE THEM RAIDING THE RAINY DAY FUND. IT TOOK LONG ENOUGH TO BUILD IT BACK TO $467 WITH A STATE THAT HAS A 900 MILLION DOLLAR BUDGET, ITS NOT A BIG BANK ACCOUNT. THEY ARE NOT GOING TO RAISE TAXES OR SUSPEND THE CORPORATE TAX CUTS BEING PHASED IN, SO THE QUESTION BECOMES IS THERE OTHER MONEY IN THE COUCH, COINS IN THERE IF YOU WILL, CAN YOU MAKE STATE AGENCIES MORE EFFICIENT? ARE THERE THINGS YOU CAN CONSOLIDATE? I HAVE A HUNCH THE GOVERNOR IS GOING TO PROPOSE MORE THAN $25 MILLION. HE RECOGNIZES HE NEEDS TO DO SOMETHING. IF FOR NO OTHER REASON, REMEMBER THIS IS THE GUY WHO SAID, IF YOU PASS PROP 1, 2 AND 3, THAT WILL BE THE FIRST STEP AND I'LL ASK FOR MORE. ALL EYES ARE ON YOU, GOVERNOR.

MIKE SUNNUCKS: SHE'S FRAMED THE ISSUE. BEFORE THE SESSION WERE TALKING ABOUT IT, IT'S A PROPOSAL THAT WE CAN GRASP. WE NEED TO SPEND MORE MONEY ON K-12 SCHOOLS, TEACHERS NEED A 5% INCREASE OR WHATEVER INCREASE WE GIVE THEM. SHE PUT PRESSURE ON THE BUSINESS LEGISLATURE. NOW THE PRESSURE IS ON ALL OF THE FOLKS TO RESPOND TO HER PLAN OR COME UP TO SOMETHING ELSE. THEY CAN'T IGNORE IT.

STEVE GOLDSTEIN: TALKING ABOUT FULL DAY K AND THERE WOULD HAVE TO BE ADDITIONAL FUNDING FOR THAT AS WELL, CAN THAT BE PART OF THE GOVERNOR'S PLAN?

RACHEL LEINGANG: IT'S UNCLEAR HOW HE WAS VIEWING THAT. LAST YEAR HE DIDN'T SAY AS MUCH. THERE WERE PEOPLE PUSHING IT. HE WASN'T ONBOARD. THIS YEAR HE'S MORE ONBOARD, BUT IT'S A LOT OF MONEY, IT'S A BIG POLICY CHANGE. I DON'T KNOW. MAYBE.

HOWARD FISCHER: THE GOVERNOR, AS RACHEL POINTS OUT SAID, I SORT OF LIKE THAT IDEA. AND I SORT OF LIKE THE IDEA OF RAISING TEACHERS SALARIES AND I SORT OF I LIKE 60% OF OUR KIDS HAVING POST SECONDARY EDUCATION, ANOTHER THING HE SIGNED ON TO. AGAIN, WHERE IS THE MONEY? NOT ONLY IS HE GOING TO NOT RAISE TAXES. HE PROMISED EVERY YEAR I'LL HAVE A TAX CUT EVEN A SMALL ONE.

MIKE SUNNUCKS: AND THIS HAS BEEN A GENERATION OF TAX CUTS, THEYRE BACKED BY REPUBLICANS IN THE BUSINESS COMMUNITY. THEY HAVE NEVER ABANDONED THEM, AND THE PRESSURE WILL BE ON THEM. IS IT SCHOOL VERSUS TAX CUTS AND WHAT IT CAN BRING TO TEACHERS AND THE CLASSROOM?

STEVE GOLDSTEIN: HAS DIANE DOUGLAS BEEN A SURPRISE? I DON'T MEAN HER POINTS OF VIEW, SHE WAS A PARIAH AGAINST DAVID GARCIA EVEN AFTER BEING ELECTED, WE ARE GOING TO RECALL HER, A RECALL EFFORT. TWO YEARS LATER, MAYBE SHE'S NOT A PUBLIC FIGURE SHE HAD AN INTERESTING THING WITH CRAIG MILLER SHE WAS ON THE BOARD, BUT AS FAR AS IDEAS GO, IS SHE FINDING TRACTIONS?

MIKE SUNNUCKS: I THINK SO. I THINK SHES FILLING A VOID THERE. THE STUFF WITH CRAIG MILLER THAT CALLED KIND OF INSIDE BASEBALL. THE BUSINESS COMMUNITY DIDN'T LIKE HER WHEN SHE WAS ELECTED. THE PROPOSALS SHE'S TALKED ABOUT, IF YOU POLL PEOPLE ON, IT'S HIGH RATINGS FOR TAKING SURPLUS MONEY, RAINY DAY MONEY AND PUTTING IT TOWARD K-12. ON THAT FRONT, MAYBE DOWN AT THE CAPITAL, MAYBE "THE INSIDERS" DON'T LIKE HER, BUT I THINK SHE'S IMPROVED HER STANDING WITH VOTERS.

RACHEL LEINGANG: IT'S EASY FOR SOMEONE IN HER POSITION TO SAY WE SHOULD FUND THIS MUCH. SHE'S NOT MAKING THE DECISION. IT'S AN IMPRACTICAL AMOUNT SHE'S SAYING. I DON'T KNOW IF SHE KNOWS THAT OR WELL. IT PLAYS WELL WITH VOTERS BUT SHE DOESN'T HAVE THAT PRACTICAL POSITION OF ACTUALLY HAVING TO MAKE THE BUDGET.

HOWARD FISCHER: BUT SHE HAS THE BULLY PULPIT. SHE SET THE BAR, $680 MILLION. WE ARE NOT GETTING $680 MILLION. BALL'S IN YOUR COURT. YOU ARE GOING TO HAVE A BUDGET IN JANUARY. WHAT ARE YOU GOING TO DO? SHES PUT HIM ON THE SPOT.

MIKE SUNNUCKS: I THINK IT'S MADE EDUCATION THE TOP ISSUE. IMMIGRATION IS A BIG NATIONAL ISSUE WITH TRUMP BUT NOT AT STATE LEVEL AND I THINK K-12 SPENDING IS THE BIG ISSUE FOR THE FIRST PART OF THE SESSION.

STEVE GOLDSTEIN: LET'S TALK ABOUT MORE HUNDREDS OF MILLIONS OF DOLLARS, HOWIE LUCID MOTORS, 680 MILLION DOLLARS WERE TALKING ABOUT FOR K-12 EDUCATION, ABOUT 700 MILLION DOLLARS LUCID MOTORS IS TALKING ABOUT AS FAR AS CASTING GRANTS, BUILDING ELECTRIC CARS IN ARIZONA. GIVE US BACKGROUND ON THAT?

HOWARD FISCHER: LUCID MOTORS IS ONE OF THE CALIFORNIA START UP. THEY HAVE BEEN MAINLY MAKING BATTERIES. NOW THEY HAVE DECIDED, WE CAN PUT TOGETHER $130,000, 400-MILE RANGE ALL ELECTRIC VEHICLE. WE ARE JUST LOOKING FOR A PLACE TO MAKE IT. ARIZONA, OF COURSE, GOES CHASING THESE GREAT ELEPHANTS. THEY CUT A DEAL WHERE WE ARE GOING TO GIVE YOU PERHAPS $45 MILLION IN TAX BREAKS, PI NELL COUNTY WILL BUY THEM LAND, PUT THEM $700 MILLION TO BUILD THE PLANT, BUILD PERHAPS 130,000 CARS A YEAR. SMALL PROBLEM, THEY DON'T HAVE $700 MILLION. THE COMPANY INSISTS, WE'LL GO AFTER MORE FUNDRAISING. LIFE WILL BE GREAT. WE'LL HAVE PLENTY OF MONEY. NOTHING TO SEE HERE. FOR THE STATE, IT DOESN'T MEAN ANYTHING OTHER THAN NOT GETTING IT BECAUSE THE INCENTIVES ARE TIED TO PRODUCTION AND JOBS. PI NELL COUNTY IS BUYING INDUSTRIAL PROPERTY FOR THIS THING. IF LUCID DOESN'T COME THEY ARE SITTING ON FARMLAND.

STEVE GOLDSTEIN: HOW MANY RISKS ARE THERE?

MIKE SUNNUCKS: THERE ARE RISKS, IT DATES BACK TO TESLSA MOTORS, WE WERE IN THE RUNNING FOR THAT INCLUDING PINELL COUNTY. IF CALIFORNIA, TEXAS, NEW MEXICO AND NEVADA. NEVADA GIVES A HUGE TAX BREAK. MUCH BIGGER THAN WHAT WERE GIVING TO LAND THIS PLANT- BATTER PLANT UP NEAR RENO. ANOTHER CHINESE COMPANY THAT'S GOING TO BUILD ELECTRIC CARS CAME IN LANDING IN NEVADA. WE WERE IN THE GAME FOR THE COMPANIES. WE ARE TRYING TO BUILD MANUFACTURING JOBS. THERE IS A CALL TO DIVERSIFY OUR ECONOMY AWAY FROM TOURISM AND REAL ESTATE. THIS IS A CUTTING EDGE COMPANY, ELECTRIC CARS, APPEALING TO THE GOVERNOR WHO IS PRO UBER AND LYFT AND ALL THESE COMPANIES. THE RISK IS ARE THESE THINGS EVER GOING TO GET BUILT AND HOW WILL IT HAPPEN.

RACHEL LEINGANG: THERES ANOTHER RISK TOO, THIS RELIES ON A GOOD RELATIONSHIP WITH MEXICO. THE PARTS ARE BEING BUILT IN SONORA AND PASSED OVER THE BORDER THROUGH HERE. IF WE GET RID OF NAFTA, THOSE PARTS MADE BE TAXED, OUR TRADE RELATIONSHIP MAY CHANGE. WE DON'T KNOW. THE PRESIDENT HAS BEEN AGAINST NAFTA, HARD CORE AGAINST IT. LOCALLY HERE, WE TEND TO BENEFIT A LOT FROM IT. THAT'S A RISK TOO. YOU NEVER KNOW HOW INTERNATIONAL TRADE WILL CHANGE.

STEVE GOLDSTEIN: GOVERNOR DUCEY IS IN MEXICO TALKING TRADE. DOES THE GOVERNOR HAVE ENOUGH WITH THE REPORTS BETWEEN ARIZONA AND MEXICO TO CONTRADICT WHAT DONALD TRUMP HAS SAID? CAN ARIZONA HAVE A CLOSE RELATIONSHIP EVEN IF THE PRESIDENT IS SAYING DIFFERENT THINGS?

RACHEL LEINGANG: DOOZIE IS MORE CONSISTENT THAN TRUMP. TRUMP HAS SAID A LOT OF THINGS THAT ARE VERY UNPREDICTABLE. DOOZIE TENDS TO BE CLOSE TO VEST. HE SAYS THINGS ONCE IT'S PRETTY CLEAR THEY ARE GOING TO HAPPEN. ON THAT LEVEL, HE'S DEALING INTERPERSONALLY. PEOPLE IN THE ARIZONA MEXICO OFFICE KNOW WHO THEY ARE DEALING WITH HERE. HE DOESN'T MAKE THE DECISIONS ABOUT NAFTA.
HOWARD FISCHER: THIS IS WHERE IT WILL GET INTERESTING. THE FACT IS, DOUCEY IS MUCH MORE REPRESENTATIVE OF THE REPUBLICAN MAJORITY, EVEN IN CONGRESS THESE HAVE ALWAYS BEEN PRO TRADE PEOPLE. IT'S BEEN THE DEMOCRATS SAYING, THEY ARE STEALING OUR JOBS. NAFTA WILL PROBABLY BE RENEGOTIATED IN SOME FORM. THE QUESTION IS IF PEOPLE LIKE THE GOVERNOR, LIKE THE MORE TRADITIONAL REPUBLICANS LIKE PAUL RYAN CAN SAY, WE ARE DEPENDENT ON THE CROSS BORDER TRADE, CROSS BORDER TOURISM. WE HAVE COMPANIES BUILDING PARTS IN MEXICO AND PARTS IN THE UNITED STATES. YOU WILL DESTROY BOTH ECONOMIES IF YOU BLOW UP NAFTA.

MIKE SUNNUCKS: THE ISSUE FOR THE GOVERNOR AND ALL REPUBLICANS IS DONALD TRUMP CARRIED WISCONSIN OHIO MICHIGAN AND PENNSYLVANIA. THOSE ARE STATES THAT LOST THOUSANDS OF MANUFACTURING DEALS BECAUSE OF TRADE DEALS AND BECAUSE OF GLOBALIZATION. THAT'S HOW YOUR BREAD IS BUTTERED. THERES ALL KINDS OF FREE TRADERS IN THE REPUBLICAN PARTY, THEYRE ALL HERE IN ARIZONA, MCCAIN, FLAKE TELL YOU HOW GREAT NAFTA IS FOR THIS STATE BECAUSE WE ARE ON THE BORFER. WE HAVE A PRESIDENT WHO GOT NOMINATED BECAUSE OF 3 ISSUES, IMMIGRATION, HILLARY CLINTONS CORRUPTION AND TRADE. HE WON WISCONSIN BECAUSE OF TRADE. I THINK THAT'S WHERE HIS PRIORITY IS. IN ARIZONA, WE ACT LIKE THE WEAKER PARTNER WITH MEXICO. THE UNITED STATES IS NOT THE WEAKER PARTNER WITH MEXICO IN THIS. I THINK WE COULD SEE THEM REJIGGER NAFTA IN A WAY THAT WORKS FOR BOTH COUNTRIES. THERES OBVIOUSLY THE BUSINESS TRUMP THAT DOES THOSE KINDS OF THINGS AND THERES THE RHETORICAL TRUMP THAT EVERYBODY WORRIES ABOUT BUT, RACHEL IS RIGHT, THERE IS A LOT OF SUPPLY ON THE BORDER AND MEXICO AND THE BORDER STATES IN TERMS WITH AUTO AND OTHERS CONNECTING. IF THE DEALS GO SOUTH, THAT'S AN ISSUE. THIS IS WHERE THE FREE TRADERS ARE AT A DISADVANTAGE WITH THE PRESIDENT BECAUSE I DON'T THINK HE IS GOING TO GIVE--

RACHEL LEINGANG: IF YOU LOST YOUR JOB BECAUSE OF NAFTA, YOU KNOW ABOUT NAFTA. THERE ARE PEOPLE BENEFITING FROM PAPER PRODUCTS, GETTING AVOCADOS IN THE WINTER. THEY DON'T KNOW WHY THAT'S HAPPENING. THERE HASN'T BEEN A LOT SAID ABOUT THE BENEFITS OF NAFTA. ADVOCATES WILL HAVE TO WORK HARD TO SAY THIS IS WHAT WE ARE GETTING OUT OF IT.

MIKE SUNNUCKS: OUR GOVERNOR GREW UP IN TOLEDO, OHIO. I THINK HE KNOWS WHAT GOES ON IN THOSE STATES WITH FREE TRADE. IT MAY WORK IN IN BORDER REGIONS BUT IT HASN'T WORK THERE SO I THINK HE UNDERSTANDS THE BALANCE ON THAT.
HOWARD FISCHER: THE PROBLEM WITH THAT, LOOK, I WENT TO HIGH SCHOOL IN BETHLEHEM STEEL. PART OF THE REASON THE STEEL INDUSTRY DOESN'T EXIST IS THE FACT ITS BECOME MORE EFFICIENT. YOU DON'T NEED AS MANY PEOPLE. THE MANUFACTURING JOBS, BLOW UP NAFTA, THE PACIFIC RIM AGREEMENT DOESN'T HAPPEN, ARE NOT COMING BACK. YOU DON'T NEED AS MANY PEOPLE. YOU ARE NOT GOING TO BRING BACK TEXTILE MILLS. YOU WILL NOT BRING BACK COAL. IT'S NICE RHETORIC. YOU CAN'T HAVE IT.

MIKE SUNNUCKS: BUT I DO THINK PEOPLE HAVE LOOKED AT WHAT'S GOING ON WITH FORD NOT MOVING TO MEXICO, WHAT'S GOING ON WITH CARRIER NOT MOVING TO MEXICO.

HOWARD FISCHER: BIG DEAL. YOU BOUGHT JOBS.

MIKE SUNNUCKS: YOU HAD JOHN MCCAIN, MITT ROMNEY, FREE TRADERS, DID THEY CARRY ANY OF THE STATES THAT DONALD TRUMP CARRIED? NO. THEY LOST. HES IN THE WHITE HOUSE BECAUSE OF THOSE STATES AND TRADE IS AN ISSUE WITH THOSE PEOPLE.

HOWARD FISCHER: WHAT DO THEY COST PER JOB TO KEEP THE CARRIER THERE? YOU WANT TO BUY JOBS, YOU CAN BUY JOBS. MAYBE THAT'S WHAT WE ARE DOING WITH LUCID. YOU CAN'T DO THAT WITH 20,000,000 JOBS.
MIKE SUNNUCKS: THIS IS A SPLIT IN THE REPUBICAN PARTY, WHERE YOU HAVE BLUE COLLAR REPUBLICANS WHO ELECTED TRUMP VERSUS THE FREE TRADERS AND FOLKS ON THE BUSINESS SIDE WHO LIKE THOSE AGREEMENTS.
STEVE GOLDSTEIN: ANOTHER THING DONALD TRUMP HAS IN COMMON WITH GOVERNOR DUCEY IS THE ABILITY TO PICK SUPREME COURT JUSTICES, GOVERNOR DUCEY ADDED TWO TO ARIZONA EARLIER THIS WEEK TO START OFF A BUSY WEEK. WHY DO WE HAVE TWO MORE SEATS ON THE ARIZONA SUPREME COURT?

RACHEL LEINGANG: LAST LEGISLATICE SESSION WE PASSED A BILL THAT WOULD ADD TWO MORE SEATS AND DUCEY GOT TO FILL THOSE NOW. THERE WAS A LOT OF PEOPLE WHO SAID HES GOING TO BE ABLE TO PACK A COURT, REALLY THE CONERNS THAT MAYBE REPUBLICANS NOW ARE SUPPORTING IT BUT IF WE HAD A DEMOCRATIC SENATOR WOULD THEY STILL SUPPORT THAT. IT MADE IT THROUGH, WE HAVE TWO NEW JUSTICES, OUR FIRST HISPANIC. HE DIDN'T SAY -- HE SAID HE DIDN'T WANT TO GET THE JOB BASED ON THAT. HE WANTED HIS MERITS TO SPEAK FOR HIMSELF. JOHN LOPEZ, SOLICITOR GENERAL AND ANDREW GOOLDE, BOTH WITH GOOD CREDENTIALS, GOOD EXPERIENCE.

HOWARD FISCHER: THE NICE THING WE HAVE IN ARIZONA, ONE OF THE BETTER MERIT PROCESSES. THIS IS NOT LIKE TEXAS WHERE YOU SPEND A COUPLE OF MILLION DOLLARS TO BE ELECTED TO THE SUPREME COURT. YOU HAVE TO BE SCREENED. NOW IM NOT SAYING THAT THAT MEANS THERES NO POLITICS. PARTY AFFILIATION HELPS, ALTHOUGH WE HAVE JANE HULL APPOINTED DEMOCRAT. THE GOVERNOR APPOINTED AN INDEPENTED, THE FACT IS, YOU GET RID OF THE PEOPLE WHO COULD OTHERWISE BUY IN OFFICE. YOU END UP WITH -- I DON'T WANT TO CALL IT A CENTRIST STATE SUPREME COURT VERSUS WHAT YOU SEE IN WASHINGTON.

MIKE SUNNUCKS: WE HAVE SEVEN ON THERE, THREE FROM DUCEY, THREE APPOINTMENTS, THREE FROM BREWER AND SCOTT BALES FROM THE NEPALITANO. IT GOT PASSED BECAUSE REPUBLICANS CONTROL THE STATE CAPITAL. THE PASS A LEGISLATURE AND THE GOVERNMENT LIKES IT AND NOW THEY CAN PUT SOME MORE REPUBLICANS ON THE COURT.
STEVE GOLDSTEIN: UNLIKE THE US SUPREME COURT, WHICH HAVE LIFETIME APPOINTENT, HOW LONG CAN SOMEONE SERVE ON THE ARIZONA SUPREME COURT?
HOWARD FISCHER: YOU HAVE TO LEAVE WHEN YOURE 75. THEY HAVE BEEN TRYING TO DO NEGOTIATIONS TO LENGTHEN THAT. AS A GUY THAT'S 66, 75 AIN'T THAT OLD. YOU STAND TO RETAIN OR REJECT EVERY SIX YEARS ON THE SUPREME COURT. VOTERS HAVE TURNED OUT FOUR JUSTICES SINCE 1974 IN ALL LEVELS OF COURT. IT DOESN'T HAPPEN THAT MUCH. WE HAVE A GOOD JUDICIAL SYSTEM OR PEOPLE DON'T KNOW ABOUT IT.

STEVE GOLDSTEIN: I WANT TO ADDRESS THE DES SOAP OPERA. LAST WEEK TIM JEFFRIED WAS HANDED HIS WALKING PAPERS AND THIS WEEK ANOTHER INITIATIVE ORGANIZATION DPS FOUND LOT AMMUNITION. NOT AMMUNITION THAT YOU USE IN NEWSPAPERS BUT ACTUAL AMMUNITION.

MIKE SUNNUCKS: 80,000 ROUNDS, 50 GUNS FOR THE DS SECURITY. THEY SEIZED ALL OF THAT WHEN THEY DISMISSED THE DIRECTOR AND KEY AIDS. HE SAID AFTER THE SAN BERNARDINO ATTACK, THEY FELT THE NEED TO INCREASE SECURITY AND TOOK IT AS MUCH AS THEY COULD. THEY HAVE UNIFORMS FOR SECURITY OFFICERS AND WENT WITH WHAT YOU SAID ABOUT THE DIRECTOR, E-MAIL AND RELIGIOUS COMMENTS AND THEY HAD A LOT OF GUNS THERE.
STEVE GOLDSTEIN: WHAT DID THE GOVERNOR SAY ABOUT TIM JEFFRIES?

RACHEL LEINGANG: THEY WANTED TO CLONE HIM. THEY WERE SUPPORTIVE OF WHAT HE WAS DOING. IN THE PAST MONTH AND A HALF OR SO, AFTER GREAT INVESTIGATIVE REPORTING BY A LOT OF FOLKS, HE HAD GONE ON A DRINKING OUTING WITH EMPLOYEES POSSIBLY DURING WORK HOURS. CERTAINLY A LOT OF ODDITIES LIKE THAT. THE GOVERNOR'S OFFICE OUSTED HIM. HE TECHNICALLY RESIGNED.

HOWARD FISCHER: THE GOVERNOR HINTED, I HAVE BEEN DISAPPOINTED. DUH. WHEN YOU ARE DES LANDING ON THE FRONT PAGE FOR RELIGIOUS ISSUES, TAKING EMPLOYEES DRINKING. THE GUNS WERE JUST -- I HAVE BEEN IN THE BUSINESS 48 YEARS. THERE IS STUFF YOU CAN'T MAKE UP. THE HEAD OF A SOCIAL SERVICE AGENCY WITH HIS OWN CACHE OF WEAPONS. EVEN IF YOU BELIEVE THE DES NEEDS SECURITY THIS GOES WAY BEYOND THE PAYOUT.

MIKE SUNNUCKS: THERE WAS A LOT MORE AMMO THAN OTHER AGENCIES HAD FOR SECURITY. WHEN YOU THINK OUTSIDE OF THE BOX, YOU ARE E CENTRIC. WHEN THE WHEELS COME OFF, YOU ARE A COOK, RIGHT?
HOWARD FISCHER: IT WILL BE INTERESTING TO SEE WHO THE GOVERNOR PICKS AS A REPLACEMENT. YOU NEED SOMEBODY WHO KNOWS HOW TO RUN A MAJOR AGENCY. IN CHARGE OF ADULT ABUSE AND IN CHARGE OF THINGS LIKES UNEMPLOYMENT BENEFITS AN DOTHE RSHOCIAL PROGRAMS, FOOD STAMP RECIPIENTS AND THINGS LIKE THAT. THIS IS A MASSIVE DEPARTMENT THAT DEALS WITH PEOPLE. BUT YOU NEED SOMEBODY WHO IS BOTH AN ADMINISTRATOR AND DEALS WITH PEOPLE. JEFFRIES WAS BROUGHT IN TO CLEAN HOUSE, DEAL WITH PEOPLE, MAKE FOR A FRIEND LETTER PLACE, WENT OFF THE RAILS.

STEVE GOLDSTEIN: RACHEL, MIKE, HOWIE, THANK YOU.

MONDAY ON "ARIZONA HORIZON," ARIZONA STATE UNIVERSITY PHYSICIST LAWRENCE KRAUSS JOINS US IN-STUDIO TO DISCUSS THE LATEST SCIENCE NEWS. THAT'S MONDAY AT 5:30 AND 10, ON THE NEXT "ARIZONA HORIZON." TUESDAY, WE'LL SEE HOW BLACK THEATRE TROUPE WILL BE APPROACH ITS POPULAR "BLACK NATIVITY" PLAY. WEDNESDAY, A DOCUMENTARY THAT SHOWS HOW ARIZONA IS TRYING TO RESTORE ITS PUBLIC LANDS AND PROTECT ITS WATER SUPPLY. THURSDAY, IT'S AN ARIZONA HORIZON'S "IN FOCUS," WITH CHEF AND RESTAURATEUR BOB LYNN, AND FRIDAY, IT'S ANOTHER EDITION OF THE JOURNALISTS' ROUNDTABLE. THAT'S IT FOR NOW. I'M STEVE GOLDSTEIN IN FOR TED SIMONS. YOU HAVE A GREAT WEEKEND.

SPOTLIGHT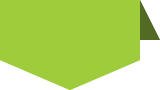 STAY in touch
with
azpbs.
org
!
Subscribe to Arizona PBS Newsletters: