Join us as three local journalists bring you up to date on the news of the week.
Transcript:
TED SIMONS: COMING UP NEXT ON ARIZONA HORIZONS, JOURNALISTS ROUND TABLE. WE TALK ABOUT EXPECTATIONS FOR THE 2017 STATE LEGISLATIVE SESSION WHICH CONVENES NEXT WEEK. JOURNALISTS ROUND TABLE IS NEXT ON ARIZONA HORIZON.

ARIZONA HORIZON IS MADE POSSIBLE BY THE FRIENDS OF ARIZONA PBS. MEMBERS OF YOUR PBS STATION. THANK YOU!

TED SIMONS: GOOD EVENING AND WELCOME TO ARIZONA HORIZONS JOURNALISTS ROUND TABLE. JOINING US IS MARY JO PITZEL OF THE ARIZONA REPUBLIC, AND HOWARD FISCHER OF CAPITOL MEDIA SERVICES AND ALIYAH ROWELL OF THE "ARIZONA REPUBLIC." GOVERNOR DOUG DEUCEY IS SET TO DELIVER HIS STATE OF THE STATE ON MONDAY. HE'S EXPECTED TO PRESENT HIS PRIORITIES FOR THE YEAR. MARY JO, LET'S LOOK IN THE CRYSTAL BALL HERE AND SEE, WHAT ARE WE EXPECTING.

PITZEL: FIRST, AS THE PRO FORMA WITH THE SPEECHES, IT WILL BE A RECITATION OF HIS ACCOMPLISHMENTS TO DATE. I THINK I WILL GET A LITTLE SHEET OUT AND MARK DOWN HOW MANY TIMES HE REFERS TO UBER AND CALIFORNIA. BUT HE WILL TALK-- HE WILL TALK A LOT, I BELIEVE, ABOUT JOBS AND WHAT IT TAKES TO CREATE JOBS AND ATTRACT JOBS TO ARIZONA, WHICH GOES TO THE ISSUES OF OUR TAX STRUCTURE, AND I DON'T KNOW WHERE EDUCATION IS GOING TO FIT INTO THAT. THAT'S THE BIG QUESTION MARK.

FISCHER: AND THE REAL KEY IS, LOOK, EDUCATION HAS TO BE THE ISSUE. REMEMBER, HE PROMISED, HEY, FOLKS, WE PASSED PROP 123. IT'LL BE JUST THE FIRST STEP. TRUST ME, I'M THE GOVERNOR. WE HAVE BEEN WAITING LISTENING AND ALIYAH POINTED OUT THAT HAD A COMMITTEE THAT WAS STUDYING FOR TWO YEARS THAT CAME UP WITH BOOPKUS. AND SO WE'RE ALL WAITING WE HAVE DONE INTERVIEWS WITH THE GOVERNOR THIS PAST WEEK. I KNOW WHEN I PUSHED HIM, WELL, WHAT DO YOU HAVE IN MIND? WELL WE'RE GOING TO DO SOMETHING ABOUT TEACHER'S SALARIES. I DON'T THINK YOU SHOULD LOOK AT IT IN TERMS OF NUMBERS. WE HAVE A COMMITMENT TO CONTINUE TO DO STUFF. THAT'S NOT GONNA SATISFY A LOT OF PEOPLE.

TED SIMONS: EDUCATION SHOULD BE NUMBER ONE HERE , CORRECT ALIYAH?

ROWELL: AND HE SAID IT WILL BE A PRIORITY. HE ALLUDED TO SOMETHING ABOUT TEACHERS-- I DON'T KNOW IF IT'S TEACHERS SALARIES OR SOME SORT OF TEACHER-- SOME SORT OF MONEY FOR TEACHERS. HE'S BEEN VERY SECRETIVE ABOUT WHAT ELSE THAT MIGHT INCLUDE. YES, THERE ARE A LOT OF PEOPLE WHO WANT TO KNOW WHAT IS FOUR, FIVE, SIX, WHAT IS NEXT? ARE WE GOING TO SEE PROPOSITION 301 TAX CONVERSATIONS? ARE WE GOING TO SEE FULL DAY KINDERGARTEN CONVERSATIONS AND WE HAVE HEARD NOTHING OUT OF GOVERNOR'S OFFICE YET.

PITZEL: AND THE GOVERNOR IS VERY CAREFUL IN THE WORDS HE USES. AND HE'S MADE IT FAIRLY CLEAR IN RECENT INTERVIEWS THAT HE'S TALKING ABOUT EDUCATION REFORMS. IT'S NOT REALLY ALL ABOUT MONEY. BUT WHEN HE'S TALKED ABOUT THE NEXT STEP, YOU KNOW, STEP FOUR, FIVE, SIX, MOST PEOPLE READ INTO THAT MORE MONEY.

FISCHER: AND, AGAIN, THE PROBLEM IS SO WE PUT IT-- WE ARE PUTTING AN APPROXIMATE $300 PER STUDENT IN WITH PROP 301, OVER THE NEXT TEN YEARS WHICH WILL ALSO SELD DESTRUCT IN 2026, AS THE PROP 301 MONEY WHICH WILL SELF-DESTRUCT IN 2021. SO WE ARE STILL 49th, EVEN AFTER ALL OF THAT. NOW, I'M NOT SAYING THAT MONEY TRANSLATES TO ACADEMIC PERFORMANCE. BUT BY THE SAME TOKEN, IF YOU DON'T HAVE THE MONEY, THERE ARE CERTAIN THINGS YOU CAN'T DO, WHETHER IT'S FULL DAY KINDERGARTEN, WHETHER IT'S ADDITIONAL TEACHER AIDES, WHETHER IT'S BETTER CLASSROOMS OR TEXTBOOKS OR ANYTHING LIKE THAT AND THAT'S WHY EVERYONE IS LOOKING AND THAT'S WHY THERE'S A LOT OF TALK, WELL, MAYBE WE WILL HAVE TO GO AROUND THE GOVERNOR AND PUT SOMETHING ON THE BALLOT.

TED SIMONS: NOW THE IDEA OF GOING AROUND THE GOVERNOR, I WOULD IMAGINE WOULDN'T SIT TOO WELL, WITH, I DON'T KNOW, THE GOVERNOR. WHAT TYPE OF FIGHT DO YOU EXPECT TO SEE? DO WE EXPECT TO SEE THAT ESPECIALLY WITH 301. 301 IS SIXTH-TENTHS OF A CENT. THERE'S TALK OF PUSHING THAT TO A FULL CENT.

ROWELL: OR MORE.

TED SIMONS: OR MORE, THAT WOULD HAVE TO GO TO THE VOTERS.

ROWELL: IT WOULD.

ROWELL: AND THAT'S THE QUESTION. THAT'S THE BIG QUESTION THIS YEAR IS WILL SOMEBODY INTRODUCE LEGISLATION TO TAKE THAT TO THE VOTERS THIS YEAR OR WILL THEY WAIT? WHAT WILL DUCEY DO? YOU KNOW, DUCEY CAN EITHER SIT BY THE WAYSIDE AND LET SOMEONE ELSE DEAL WITH IT, HE COULD FIGHT IT OR HE CAN SPEAR HEAD IT IF HE COMES FORWARD WITH A PLAN AND NOBODY SEEMS TO KNOW WHERE HE WANTS TO GO WITH IT AND ALSO DO WE NEED TO DO IT THIS YEAR. SENATOR YARBROUGH, PRESIDENT YARBROUGH SAID TODAY DURING AN EVENT THAT MAYBE WE DON'T NEED TO DEAL WITH IT THIS YEAR. MAYBE WE CAN DEAL WITH IT IN 2018. MAYBE WE CAN DEAL WITH IT IN 2020, WHICH IS SHOCKING TO A LOT OF PEOPLE, BECAUSE IT--

TED SIMONS: YES.

ROWELL: AND IT EXPIRES IN 2021 AND YOU HAVE A LOT OF SCHOOLS WHO DEPEND ON THAT FUNDING. CAN YOU WAIT THAT LONG?

FISCHER: AND REMEMBERTHAT 6/10th OF A CENT IS $600MILLION, TWICE AS MUCH AS PROP 123 RAISES. SO THIS IS NOT CHUMP CHANGE HERE. AND I THINK THE GOVERNOR'S SOLUTION IS, WELL, WE WILL GROW THE ECONOMY AND WE WILL CUT TAXES AND SOMEHOW THAT PUT MORE MONEY INTO A BIGGER PIE AND EVERYONE WILL BE FAT AND HAPPY. YOU KNOW, HE BRISTLED A LITTLE BIT WHEN I ASKED HIM TODAY. WAIT A SECOND, WE JUST DID A 30% CUT IN CORPORATE INCOME TAXES. WE HAVE CUT PERSONAL INCOME TAXES. WE HAVE EXEMPTED CERTAIN CORPORATIONS FROM TAXES ENTIRELY. WELL, GEE, GOVERNOR, WHERE IS THE BEEF? AND HE SAID, OH, DON'T WORRY. WE ARE HEADED IN THE RIGHT DIRECTION

TED SIMONS: THE IDEA OF EDUCATION, BACK TO EDUCATION FOR A SECOND. K-12 THE MAJOR FOCUS. WHAT ABOUT HIGHER EDCATION?

PITZEL: OH, HIGHER EDUCATION IS ON PRESIDENT YARBROUGH'S RADAR. HE SAID HE WOULD LOVE TO SEE SOME TYPE OF FUNDING TO HELP BRING DOWN OR AT LEAST HOLD LEVEL THE COST OF IN-STATE TUITION AT THE UNIVERSITIES AND GET SOME RELIEF TO THEM. BUT THIS ALWAYS COMES WITH A CAVEAT, WELL, WE HAVE TO SEE THIS NASTY MINIMUM WAGE INCREASE THAT'S HAPPENED COULD EAT UP EVERYTHING THAT WE HAVE GOT, EVEN THOUGH THE STATE IS NOT SUBJECT TO THE REQUIREMENTS OF THE $10 AN HOUR MINIMUM WAGE.

FISCHER: AND THAT GETS INTO THE WHOLE LITIGATION THAT WILL CONTINUE IN FEBRUARY WHICH IS DOES THE FACT THAT THE STATE-- THAT THE CONTRACTORS, THE PEOPLE WHO ARE CARING FOR OUR ELDERLY ARE BEING PAID $8 AN HOUR, AND NOW WANT TO BE PAID THE ENORMOUS SUM OF $10. MEANING ACCESS IS MANDATED TO INCREASE ITS FUNDING AND THEREFORE THE STATE HAS TO COME BACK WITH $25 TO $50MILLION, WHICH ACCORDING TO THE--

TED SIMONS: UNCONSTITUTIONAL BECAUSE THERE'S NO REVENUE FOR IT.

FISCHER: NOW, THAT THEY SAY EATS UP ALL THE MONEY. NOW, OF COURSE WE DO HAVE A RAINY DAY FUND, BUT NOW YOU ARE DOWN TO THE BASIC QUESTION, IS IT REALLY FAIR TO SAY THESE PEOPLE WHO ARE CARING FOR THE ELDERS ARE PAID SO LOW.

TED SIMONS: I WANT TO GET TO THE MINIMUM WAGE IN A SECOND. IS THAT ISSUE SOMETHING THAT THE GOVERNOR AND LAWMAKERS WILL SAY, YEAH, BUT, YEAH, BUT, PROP 206.

ROWELL: WE HAVE A SURPLUS, THEY SAY BETWEEN 25 AND $40MILLION AND THERE WAS TALK ABOUT, WELL, MAYBE EVEN THOUGH THAT'S NOT MUCH MONEY. MAYBE THAT COULD GO TO EDUCATION AND NOW EVERYBODY IS SAYING, YEAH, BUT, WE HAVE TO DEAL WITH PROP 206. LOOK WHAT YOU PEOPLE DID! AND NOW HERE'S THE OUTCOME, THE IMPACT IN THAT WE WILL NEED ALL OF THAT MONEY TO DEAL WITH THIS PROBLEM THAT YOU, YOU KNOW, YOU THE VOTERS, I GUESS CREATED.

TED SIMONS: HOW WE MENTIONED TAX CUTS. THE GOVERNOR SAID THAT HE WILL CUT TAXES, WHO KNOWS HOW, WHO KNOWS WHERE, AND WHO KNOWS WHY, HE WILL DO THEM EVERY YEAR, I'M ASSUMING THIS YEAR WILL COUNT AS WELL. THERE WAS SOME GROUP FROM KANSAS YOU WROTE ABOUT THAT CAME INTO TOWN WHO SAY, WELL, DON'T TREAD LIGHTLY HERE?

PITZEL: RIGHT. THERE'S SORT OF A THINKTANK THAT SPRUNG UP IN KANSAS AFTER GOVERNOR BROWNBACK AND THE REPUBLICAN LEGISLATURE THERE EMBARKED ON THIS VERY AMBITIOUS EFFORT TO BRING THE INCOME TAX DOWN TO ZERO. THEY CUT RATES 25%. ALL IN ONE FELL SWOOP. THEY EXEMPTED ALL SMALL BUSINESS FROM THE INCOME TAX AND THEY CAME HERE TO TALK ABOUT WHAT THAT'S DONE TO THE BUDGET AND THE ECONOMY AND TO POINT OUT THAT, YOU KNOW, ALL THE PROMISES, AS HE SAID, TAX CUTS, WILL BRING ALL OF THIS ECONOMIC VITALITY. THAT HAS NOT HAPPENED. AT LEAST IT HAS NOT HAPPENED YET. AND THE-- YOU KNOW, THE VERY GLARING SUBTEXT IS, DON'T DO IT HERE! YOU KNOW, BECAUSE OUR GOVERNOR HAS JUST LIKE GOVERNOR BROWNBACK HAS SAID HE WANTS TO GET THAT INCOME TAX AS CLOSE TO ZERO AS POSSIBLE.

TED SIMONS: BUT WE ARE NOT KANSAS. I KNOW THE GOVERNOR THINKS OF US LIKE TEXAS, TENNESSEE FLORIDA THING, EVEN THOUGH WE DON'T HAVE PORTS LIKE TEXAS AND FLORIDA, AND GOD KNOWS WHAT TENNESSEE HAS. THE POINT IS WHENEVER YOU BRING UP KANSAS, WE ARE NOT KANSAS.

FISCHER: WELL, WE ARE NOT KANSAS BUT THEN AGAIN WE ARE NOT TEXAS. WE DON'T HAVE OIL. WE ARE NOT NORTH CAROLINA. WE DON'T HAVE THAT HIGH TECH, WHICH IS FUNDED BY A LOT OF INVESTMENT IN UNIVERSITIES. YOU KNOW, WE DON'T HAVE THAT. YOU KNOW, FLORIDA HAS A LOT MORE RETIREES THAN WE HAVE GOT, JUST BRINGING IN SOURCES OF CASH. I HAVEN'T SEEN A DISNEY WORLD YET HERE, BUT LORD KNOWS IT'S COMING. BUT THAT'S REALLY THE PROBLEM IS THAT THERE IS SOMETHING TO BE SAID THAT YOU CAN STIMULATE THE ECONOMY WITH CERTAIN TAX CUTS. BUT, AGAIN, WE HAVE GOT A HISTORY THAT'S GOING BACK TO FIVE SIMMINGTON, MARY JO AND I COVERED SIMMINGTON AND WATCHED HIM AND THE TAX CUTS, JANET NAPOLITANO AGREED TO A 10% TAX CUT AND WE KEEP WAITING FOR THE BOOM TO HAPPEN AND IT HASN'T.

TED SIMONS: AS FAR AS THE ECONOMY IS CONCERNED, THE GOVERNOR HAS MENTIONED A NUMBER OF OCCASIONS REGULATIONS, CUTTING REGULATIONS, STREAMLINES REGULATIONS, HOW FAR ARE WE GOING? WHAT ARE WE TALKING ABOUT HERE?

ROWELL: HE SAID HE WOULD CONTINUE THAT BUT HE DIDN'T GIVE ANY DETAILS ABOUT WHAT THAT MIGHT LOOK LIKE AND HE MENTIONED UBER AND KIND OF THAT SORT OF TECHNOLOGY, AIR BNB AND THINGS LIKE THAT. I HAVE THINK WE WILL SEE THAT ALONG THOSE SAME LINES, YEAH, I'M NOT SURE WHAT IS LEFT TO ELIMINATE.

TED SIMONS: WILL THAT BE SOMETHING THAT HE BASICALLY TALKS ABOUT IN GENERAL TERMS DO YOU THINK?

PITZEL: I DON'T KNOW. IT MIGHT BE ACCOMPANIED BY SOME EXECUTIVE ORDERS, THAT COULD, YOU KNOW, LIFT CERTAIN REQUIREMENTS. YOU KNOW, GOVERNORS WANT TO DO, THAT SORT OF APENDICES ON THE STATE OF THE STATE. AND ON THE TAX CUT FRONT, WHO KNOWS WHAT HE'S GOING TO CUT BUT HIS AIM, HIS GOAL HAS BEEN THE INCOME TAX, NOT SALES TAX, NOT INSURANCE PREMIUM TAX, BUT I WILL SAY THAT, YOU KNOW, HE HAS HAD-- HE'S BEEN VERY MODEST STEPS. HE'S-- YOU COULD ARGUE HE'S MOVED CAREFULLY, I MEAN CRITICS WILL SAY THE STATE CAN'T AFFORD ANY TAX CUTS, BUT THE TWO CUTS THAT HE HAS CLAIMED UNDER HIS MANTLE OF REDUCING THE INCOME TAX HAVE HAD, YOU KNOW, PRETTY SMALL DOLLAR AMOUNT IN THE BIG CONTEXT.

FISCHER: BUT IT STILL LEAVES THE QUESTION, WHICH CAME UP TODAY DURING THE LUNCHEON, WE'RE LOOKING AT THIS A LITTLE BACKWARDS. WE HAVE TO DECIDE WHAT DO WE WANT TO BE AS A STATE? WHAT SERVICES DO WE WANT? DO WE WANT ROADS? WE KNOW THERE'S $20BILLION OF NEEDS ON ROADS? OKAY. DO WE WANT ADEQUATE PUBLIC SCHOOLS? DO WE WANT A UNIVERSITY SYSTEM THAT FOLKS ARE PROUD OF IT? DO WE WANT A CORRECTION SYSTEM THAT PEOPLE DON'T GET KILLED IN? OKAY IF WE WANT THOSE THINGS THEN WE WANT A REVENUE SOURCE TO SUPPORT. WE ARE LOOKING AT IT AND SAYING WE HAVE $9.4BILLION AND THAT WILL FUND WHATEVER THAT FUNDS. THAT MAY BE A LITTLE BACKWARDS.

PITZEL: YES, BUT I SHOULD POINT OUT, THE PEOPLE WHO ARE SAYING THAT ARE THE DEMOCRATS.

FISCHER: OF COURSE.

PITZEL: AND IT WAS SENATOR KATIE HOBBS WHO RAISED THAT POINT AND I ASKED HER ABOUT IT AFTERWARDS. WHEN ARE YOU GOING TO HAVE THAT DISCUSSION? SHE ANSWERED HER OWN QUESTION. IT'S NOT GONNA HAPPEN. SHE DOESN'T SEE IT HAPPENING WITH THE CURRENT LEADERSHIP.

TED SIMONS: WHATS GOING TO HAPPEN AND HOW DO YOU THINK THE GOVERNOR WILL ADDRESS THE AFFORDABLE CARE ACT AND A PERHAPS DISCONNECT WITH WASHINGTON AND EXPANDED MEDICARE AND HOW DOES THAT AFFECT ALL OF US? A LOT OF FOLKS ARE CONCERNED ABOUT THIS.

ROWELL: HE SAID AND HE SAID AGAIN TODAY, HE OPPOSED OBAMACARE. HE WANTS IT REPEALED BUT THEN AT THE SAME TIME, HE SAID THAT WE ARE NOT GOING TO-- HE USED THE PHRASE, WE WILL NOT PULL THE RUG OUT FROM UNDER ARIZONANS. HE HAS FOLKS IN TALKS WITH FOLKS IN WASHINGTON AND THEY'RE AT THE TABLE. HE WANTS WASHINGTON TO GO SLOWLY AND BE CAREFUL ABOUT HOW IT DOES IT, BUT NOBODY HAS SEEN QUITE YET HOW THAT MIGHT LOOK AND HOW YOU CAN DO THAT WITHOUT PULLING THAT RUG OUT OR WITHOUT FINANCIALLY IMPACTING ARIZONA SIGNIFICANTLY.

PITZEL: I MEAN, HE'S SQUARELY IN THE REPEAL BUT NOT BEFORE YOU HAVE THE REPLACEMENT CAMP AND I THINK THAT'S-- YOU ARE HEARING THAT FROM A LOT OF GOVERNORS BECAUSE OBAMACARE, ESPECIALLY WITH MEDICAID EXPANSION, HAS BEEN GOOD FOR MANY STATES. I MEAN THERE'S 400,000 ARIZONANS WHO GOT HEALTH COVERAGE BECAUSE OF MEDICAID EXPANSION. IT HELPS THE HOSPITALS, BECAUSE THEY DON'T HAVE TO HAVE SUCH HIGH EMERGENCY ROOM COSTS AND IT GIVES A BIG INFUSION OF MONEY TO STATE PROGRAMS. EVEN THE MONEY FOR KIDS CARE WHICH WAS SO DEBATED LAST SESSION, IS ALL TIED UP IN THIS. AND, YOU KNOW, YOU MAY NOT LIKE THE EXPANSIVE GOVERNMENT PART OF IT, BUT YOU SURE LIKE SOME OF THE STUFF THAT COMES ALONG WITH IT.

TED SIMONS: HOW ENTHUSIASTIC WILL HE BE IN TERMS OF TELLING WASHINGTON AND THE PRESIDENT-ELECT TRUMP TO BE CAREFUL AND TREAD LIGHTLY AND WALK SLOWLY.

FISCHER: IT WAS SORT OF FUNNY, BECAUSE WE ASKED HIM AFTERWARDS AFTER HE MADE THIS PRONOUNCEMENT ABOUT NOT PULLING THE RUG OUT. I HAVE ANY MAYBE YOU ASKED HIM, HAVE YOU CONVEYED THAT NO OUR CONGRESSIONAL DELEGATION AND HIS RESPONSE WAS, WELL, I'M BEING RECORDED HERE IN THE MEDIA. SO--

PITZEL: BEING ANDY BIGGS.

FISCHER: NO. EXACTLY. HE'S IN A FUNNY POSITION. DO YOU HAVE PEOPLE LIKE BIGGS WHO ARE ELECTED SPECIFICALLY ON THE PROMISE THIS WILL BE THE FIRST THING WE WILL DO! YOU KNOW, ALMOST POUNDING THE SHOE ON THE TABLE. AND NOW TO HAVE THE GOVERNORS, OUR GOVERNOR AND OTHER GOVERNORS TO SAY, WAIT A SECOND, WHAT ARE YOU GOING TO DO, REPLACE IT WITH? BECAUSE WE DO HAVE THINGS LIKE, YOU KNOW, PRIOR EXISTING. WE HAVE QUESTIONS ABOUT HOW LONG SHOULD CHILDREN BE ALLOWED TO STAY ON THEIR PARENT'S INCOME. WE HAVE QUESTIONS ABOUT THE COST OF DRUGS YOU CAN'T JUST SIMPLY SAY WE'RE GOING TO GO BACK TO THE WAY IT WAS. ITS POLITICALLY UNACCEPTABLE.

TED SIMONS: WILL HE SPEND MUCH TIME ON THIS MONDAY? HOW ENTHUSIASTIC WILL HE BE ON MONDAY OR WILL HE JUST BE CAREFUL TO MOVE ON TO THE NEXT TOPIC?

ROWELL: I DON'T KNOW HOW MUCH TIME HE'LL SPEND ON IT MONDAY. I THINK MONDAY THE FOCUS IS ON WHAT HE HAS DONE AND WHAT HE WILL DO IN ARIZONA AND AT THIS POINT, IT'S NOT ENTIRELY IN HIS HANDS.

PITZEL: RIGHT.

ROWELL: I DON'T THINK WE WILL HEAR MUCH ABOUT IT IN THE STATE OF THE STATE.

FISCHER: ONE OF THE INTERESTING ISSUES THAT'S GONNA COME UP IN THE STATE OF STATE, IF NOT IT WILL COME UP FRONT AND CENTER, IT GOES TO THE ISSUE OF MINIMUM WAGE, NOT SO MUCH HOW WE FINANCE IT. BUT, WE HAVE-- WE-- LAWMAKERS HAVE NEVER LIKED THE FACT THAT THE GREAT THING IS THAT VOTERS GET TO MAKE THEIR LAWS AND THEY DABBLED AROUND PUTTING LIMITS ON IT. THERE ARE A COUPLE OF MEASURES UP THIS YEAR TO CHANGE SIGNATURE REQUIREMENTS AND MAKE IT HARDER TO USE PAID CIRCULATORS AND REPRESENTATIVE MICHELE REGENTA RITA HAS A BILL TO TOTALLY REPEAL THE VOTER PROTECTION ACT AND REMEMBER THAT WAS PUT IN AFTER 1996 THE MEDICAL MARIJUANA LAW, YOU KNOW, THE LEGISLATOR SAID, OH, YOU ARE TOO STUPID. YOU DON'T UNDERSTAND IT. THEY CAME BACK AND REENACTED IT AND ENACTED VOTER PROTECTION ACT, WHICH SAYS TO LAWMAKERS HANDS OFF OF WHAT WE DO.

TED SIMONS: RIGHT. YEAH, I GUARANTEE, YOU WILL BE TALKING ABOUT THAT AS THE SESSION GOES ON. AS THE SESSION IN GENERAL, 30,000-FOOT VIEW HEAR. WE HAVE A NEW SENATE PRESIDENT AND A NEW SPEAKER OF THE HOUSE. IMPACT OF THOSE FOLKS ON THE SESSION, ON THE WAY BUSINESS IS RUN DOWN THERE?

PITZEL: WELL, I HAVE THINK PROBABLY MOST DRAMATICALLY, THE HOUSE IS RATHER CHAOTIC FOR THE LAST TWO YEARS. [ LAUGHTER ] YOU HEAR THAT. THE REPUBLICAN MEMBERS DIDN'T WANT TO TALK ABOUT IT TOO PUBLICLY. BUT MEZNART IS PRACTICALLY BENDING OVER BACKWARDS SAYING THAT I'M A DIFFERENT TYPE OF LEADER, I'M GOING TO BE REAL TRANSPARENT, J.D. MEZNART FROM CHANDLER, WHO IS IN HIS LAST TERM AS THE HOUSE OF REPRESENTATIVE MEMBER. HE'S CREATING APPROPRIATION SUBCOMMITTEES, SOMETHING THAT THE STATE HASN'T SEEN SINCE MAYBE-- I DON'T KNOW WHEN THEY WENT AWAY IN THE '80s YOU HAVE BUT HE'S A STUDENT OF THE LEGISLATURE. HE IS-- HE'S TALKING ABOUT CAUCUS-DRIVEN LEADERSHIP. HE'S GOING TO LISTEN TO HIS MEMBERS. HE'S GOING TO BE A LOT MORE AVAILIABLE TO SPEAK FOR HIMSELF. THAT'S THE MOST DRAMATIC CHANGE. IN THE SENATE YARBROUGH, HE HAS BEEN IN THE LEGISLATURE FOR 15 YEARS. THE SENATE IS ALL PEOPLE WHO ARE FAMILIAR WITH THE PROCESS, EXCEPT FOR ONE NEWCOMER, SEAN BOWIE WHO IS A DEMOCRAT FROM AHWATUKEE. AND SO THAT WILL PROBABLY RUN PRETTY SMOOTHLY BUT NOT AS WITH A FIRM GRIPS THAT ANDY BIGGS HAD ON HIS CAUCUS.

TED SIMONS: STEVE YARVROUGH AND ANDY BIGGS, THE DIFFERNECE BETWEEN THEM SEEMS PALPABLE.

ROWELL: YES, THERE WAS A LOT OF CONFLICT-- MAYBE NOT CONFLICT, BUT A LOT OF BEHIND-THE-SCENES BETWEEN BIGGS AND DUCEY. BIGGS VERY MUCH CONTROLLED THE LEGISLATURE, AND NOW I THINK YOU HAVE YARBROUGH AND MEZART WHO ARE MUCH MORE IN LINE WITH DUCEY AND I THINK WE WILL SEE MORE DUCEY POWER AND DUCEY INFLUENCE AT THE LEGISLATURE THAN WE HAVE THE PAST COUPLE OF YEARS.

FISCHER: UNTIL HE VETOES THEIR FIRST BILL, RIGHT?

ROWELL: WELL YOU CAN'T GET ALONG ALL THE TIME.

TED SIMONS: AS FAR AS REBECCA RIOS, KATIE HOBBS REMAINS AS SENATE MINORITY LEADER. LEFT'S TALK ABOUT THE IMPACT OF DEMOCRATS DOWN THERE BECAUSE AS THE SESSION GOES ON, OFTENTIMES WE DON'T GET TO HEAR IT. WE BRING THEM ON THE SHOW AND WE TALK ABOUT WHAT THEY WANT TO SEE BUT AS YOU SAID BEFORE, THEY ARE NOT EVEN EXPECTING TO BE HEARD HALF THE TIME DOWN THERE.

FISCHER: WELL, IT COMES DOWN TO NUMBERS. YOU KNOW, YOU NEED 16 SENATORS, 31 REPRESENTATIVES AND THEY DON'T HAVE EITHER. SO YOU START OFF WITH THAT. NOW, THAT DOESN'T MEAN THAT THEY CAN'T MAKE THEIR WILL KNOWN. IT WILL COME DOWN TO THE COALITIONS. I THINK WE MAY SEE ONE ON EDUCATION. WE HAVE PEOPLE HIKE HEATHER CARTER TALKING ABOUT, WELL, WE NEED TO DO SOMETHING, WHETHER IT'S PUTTING SOMETHING ON THE BALLOT. I THINK EVEN IN TERMS OF SOME OF THE CHILD PROTECTIVE SERVICES STUFF, WE MAY SEE SOME COALITIONS THERE. VOUCHERS, THINGS LIKE THAT, THAT CERTAIN REPUBLICANS WITH CERTAIN DEMOCRATS TO BLOCK CERTAIN THINGS AND THAT'S WHERE THE DEMOCRATS, YOU KNOW, CAN HAVE SOME FORCE IN TERMS OF, YOU KNOW, WHEN-- WHEN THEY CAN FIND ENOUGH MODERATE REPUBLICANS.

TED SIMONS: WILL THERE BE THAT MODERATE CIRCLE IN THE MIDDLE OF THE DIAGRAM THERE, TAKING A LITTLE BIT FROM BOTH SIDES TO ACTUALLY BECOME A FACTOR, DO YOU THINK?

ROWELL: I THINK WERE A FACTOR SOMEWHAT LAST YEAR. THE NUMBERS ARE NARROW AND THEY ARE A FACTOR. I THINK WE WILL SEE THE TYPICAL, YOU KNOW, ODD BELLS AND INTERESTING BELLS. I THINK THE MODERATE COALITION HAS SOME POWER THIS YEAR.

PITZEL: AND EDUCATION IS WILDLY POPULAR. I MEAN, STILL 80 TO 85% OF KIDS THAT ARE IN SCHOOLS GO TO DISTRICT SCHOOLS. THEY GO TO PUBLIC SCHOOLS. SO IT IS INCONCEIVABLE THAT EVERY REPUBLICAN LAWMAKER, WE JUST-- YOU KNOW, JUST OVER LOOK THAT AND SAY WE ARE JUST GOING TO EXPAND CHOICE TO THE-- YOU KNOW TO THE POINT THAT, YOU KNOW, WE ARE FUNDING PRIVATE SCHOOL VOUCHERS.

TED SIMONS: WHAT ABOUT THE IDEA, THOUGH, OF HIGHER PAID TEACHERS, MORE MONEY TO DISTRICTS, BASED ON STUDENT OUTCOMES? ACCOUNTABILITY? ARE WE GOING TO START HEARING MORE ABOUT THAT.

FISCHER: YES, WE ARE.
FISCHER: YOU HAVE A REAL PROBLEM HERE, I MEAN TO THE EXTENT YOU SAY YOU ARE GOING TO ADD MORE MONEY TO THE A AND B RATED SCHOOLS AND THIS GOES BACK TO JAN BREWER. OKAY, IF THE PIE REMAINS THE SAME, WHO ARE WE TAKING IT AWAY FROM? THE SCHOOLS WITH THE MOST STRUGGLING STUDENTS? AND HOW DOES THAT EXACTLY HELP THEM IMPROVE? AND THAT BECOMES THE ISSUE. BUT THAT GOES TO WHY YOU GOT THE VOUCHER PEOPLE SAYING OH, THAT'S NO PROBLEM. THEY WILL GO TO CHARTER SCHOOLS. WE WILL GIVE THEM A VOUCHER AND THEY WILL GO TO PRIVATE PAROCHIAL SCHOOLS. BUT THE FACT IS THESE SCHOOLS CANNOT TURN AWAY THE MOST NEEDY AND CANNOT TURN AWAY WITH THE MOST PROBLEMS WHO NEED THE EXTRA MONEY.

ROWELL: THERE ARE SOME GROUPS ON HOW DO YOU FUND SUCCEEDING OR EXCELLING LOW-INCOME SCHOOLS AND IS THERE A MODEL THERE, WHATS WORKING? THERE ARE SOME OF THOSE SCHOOLS AND THEY ARE NOT ALWAYS CHARTER SCHOOLS IN ARIZONA THAT ARE WORKING. AND DO YOU PUT THE MONEY THERE OR IN THAT, YOU KNOW, FIND THE MAGIC FORMULA AND WE ARE LOOKING FOR THAT AND SPREAD THAT THROUGHOUT ARIZONA. I THINK THAT WAS SOME OF THE CLASSROOM'S FIRST CONVERSATION.

TED SIMONS: RIGHT.

ROWELL: ABOUT HOW AND WHEN CAN WE DO THAT.

TED SIMONS: AND I WAS GOING TO SAY, THE GOVERNOR I WOULD IMAGINE WOULD BRING THAT UP IN THE STATE OF STATE ADDRESS. HOW TO GET MORE SCHOOLS TO ACT AND BEHAVE AND PERFORM WITH THE RESULTS OF THE BETTER SCHOOLS.

ROWELL: I THINK SO. HE'S MENTIONED ACCOUNTABILITY AND HE MENTIONED IT'S NOT ALWAYS ABOUT MONEY BUT ALSO LOOKING AT OTHER DATA POINTS AND OTHER THINGS AND, YES, I THINK WE WILL SEE SOME OF THAT.

PITZEL: I THOUGHT TODAY HE CHOSE HIS WORDS VERY CAREFULLY. I THINK HE WENT OUT OF HIS WAY TO MAKE THE POINT, WE ARE TALKING ABOUT ALL THE KIDS HERE. YOU KNOW, HE'S NOT-- HE'S SIGNALING THAT HE DOESN'T WANT TO TAKE FROM THE POORER DISTRICTS TO BENEFIT THE RICHER ONES. YOU KNOW, POOR ONES ARGUABLY NEED MORE PRESOURCES TO BRING THESE KIDS-- RESOURCES TO BRING THE KIDS UP TO THE GRADE LEVELS. SO IT'S GOING TO BE VERY INTERESTING TO SEE. I'M REALLY CURIOUS TO SEE WHAT THE GOVERNOR IS GOING TO PROPOSE ON EDUCATION.

TED SIMONS: AS FAR AS THE PROPOSAL, WE WILL HAVE THE STATE OF THE STATE ADDRESS STARTING AT 5:00 WITH ANALYSIS AFTERWARDS AND THE LEGISLATURE, WILL IT BE A CONTENTIOUS SESSION?

FISCHER: WELL, YOU KNOW, I THINK THAT EVERYONE IS GOING TO GIVE THE NEW LEADERSHIP A CHANCE TO SEE HOW THEY WORK. AS WE POINTED OUT, YOU KNOW, WITH PEOPLE LIKE MEZNART WHO IS MORE REASONED, I DON'T KNOW HOW ELSE TO SAY IT THAN HIS PREDECESSOR. YARBROUGH IS ONE OF THOSE VERY NICE GUYS WHO WILL SIT AND TALK WITH YOU AT LENGTH ABOUT PHILOSOPHY OF GOVERNMENT. AND I THINK THAT WITH THE EXCEPTION OF A FEW THINGS THAT THEY HAS HIS HEART TIED ON LIKE, THE TUITION, SCHOLARSHIPS AND THINGS LIKE THAT. YEAH, I WILL LISTEN. AND, YOU KNOW, EVEN WHEN HE WAS TRYING TO GET INVOLVED WITH THE ISSUE OF RELIGIOUS FREEDOM RESTORATION ACT AND WHAT BECAME SENATE BILL 1062. HE WAS TRYING TO DO IT IN A WAY THAT HE THOUGHT WAS REASONABLE. AND TO THE EXTENT THAT HE'S WILLING TO SIT DOWN WITH REBECCA AND KATIE AND J.D. IS DOING THE SAME THING, I THINK YOU CAN AVOID THAT. NOW, THERE ARE A FEW WILD CARDS IN THERE. YOU'VE GOT PEOPLE LIKE LEACH AND FITCHUM WHO ALWAYS THROW A FEW BOMBS IN THERE. LET'S REVAMP THE STATE BOARD OF EDUCATION AND TAKE IT AWAY FROM THE GOVERNOR. YEAH, THERE WILL BE SOME FUN.

TED SIMONS: CONTENTIOUS?

ROWELL: SO FAR, NO. I THINK EVERYBODY LIKE HOWIE SAID WILL COME AND START OFF ON THE SAME FOOT AND WE WILL SEE WHERE THEY GET, YEAH, IT WILL GET THERE. THERE WILL BE SOMETHING THAT WILL SPLITS EVERYBODY, BUT I'M NOT SURE IF IT WILL BE EDUCATION OR SOMETHING ELSE THIS SESSION.

PITZEL: YEAH, I MEAN, IF WE GET SOME CLARITY ON WHAT'S HAPPENING WITH OBAMACARE, YOU ARE GOING TO SEE SPLINTERING, THERE BECAUSE WHAT BROUGHT IN MEDICAID EXPANSION TO THE STATE WAS A COALITION OF-- A BIPARTISAN COALITION. THERE'S ALWAYS SOMETHING THAT WILL-- YEAH. AND THE LEGISLATURE HAS TO THINK 24, 26 NEW MEMBERS. JUST THEIR NEW TO THE WHOLE PROCESS, ALMOST ALL OF THEM EXCEPT ONE ARE IN THE HOUSE. SO IT'S HALF THE DEMOCRATIC CAUCUS. THEY ARE NEW FOLKS. SO THERE'S A LEARNING CURVE AND, YOU KNOW, SOME FRESHMEN SIT BACK AND WATCH AND LEARN, AND OTHERS JUST RUSH HEADLONG AND THOSE ARE THE ONES WHO MAKE FOR INTERESTING STORIES.

TED SIMONS: BEFORE YOU GO, YOU MENTIONED IT A COUPLE OF TIMES, THE MINIMUM WAGE FIGHT. THE BATTLE, GIVE US A BRIEF ENCAPSULATION OF WHAT IS HAPPENING HERE. THE RAISE IS IN EFFECT PEOPLE ARE GETTING PAID.

FISCHER: YOU HAVE A COUPLE OF DIFFERENT TRACKS. NUMBER ONE IS THE LAWSUIT. I KNOW YOU TALKED TO GLENN HAMMER ABOUT IT. WE HAVE A CONSTITUTIONAL PROVISION THAT SAYS YOU HAVE TO HAVE A REVENUE SOURCE FOR MAN MANDATED EXPENSE? IS THAT A MANDATED EXPENSE? THE STATE SUPREME COURT WILL LOOK AT THAT IN FEBRUARY. THE MORE IMMEDIATE ISSUE IS THIS QUESTION OF SINCE-- IF THE STATE IS GOING TO PAY ITS PROVIDERS MORE, TO MAKE UP FOR THE FACT THAT THESE CONTRACTS WHO NEGOTIATED $8.05 AN HOUR, WHERE DOES THE MONEY COME FROM? AND AS YOU TALK TO THE ALIA, ABOUT WHAT THE IF, AND YES BUT, YES, BUT, WE WOULD LOVE TO FUND EDUCATION, YES, BUT-- WE WOULD LOVE TO FUND UNIVERSITIES, YES, BUT. AND THAT'S THE MORE IMMIDIATE QUESTION IS HOW DO YOU COME UP WITH THE MONEY? AND DO THEY WAIT FOR THE SUPREME COURT TO RULE.

ROWELL: BUT THEN SENATOR HOBBS MADE A POINT TODAY THAT THEY ARE USING ARE THEY USING 206 AS AN EXCUSE TO SAY, OH, WE NEED TO FUND SOMETHING THAT WE SHOULD HAVE BEEN FUNDING FOR THE PAST FIVE YEARS. THERE'S A REASON THEY ARE NOT BARELY MAKING MINIMUM WAGE RIGHT NOW BECAUSE THE CONTRACTS ARE SO LOW. AND BUT THEY ARE LOW. SO WHAT DO YOU DO?

FISCHER: ALL DURING THE CAMPAIGN, YOU KNOW THE CHAMBER WAS TELLING US THESE ARE ONLY TEENAGERS AT STARTING WAGES AND DON'T WORRY ABOUT IT. WHY ARE WE WORRYING ABOUT IT? NOW THEY ARE ADMITTING THAT THESE ARE PEOPLE-- THERE ARE FOLKS WHO ARE CARING FOR ADULTS AND CARING FOR PEOPLE IN NURSING HOMES WHO ARE MAKING MINIMUM WAGE.

PITSEL: THERE'S NOT A WHOLE LOT THAT THE LEGISLATURE CAN DO ABOUT MINIMUM WAGE UNTIL THEY SEE IN MID-FEBRUARY IF THE SUPREME COURT WILL CONSIDER THE CASE. IN THE MEANTIME, THEY CAN DO THE TEARING OF GARMENTS AND GRABBING THEIR HEADS AND COMPLAINING. EXACTLY.

TED SIMONS: THANKS A LOT GOOD STUFF. MONDAY ON "ARIZONA HORIZON" THE 2017 LEGISLATIVE SESSION DOES KICK OFF WITH GOVERNOR DOUG DUCEY'S STATE OF THE STATE ADDRESS. WE WILL HAVE THE SPEECH IN ITS ENTIRETY FOLLOWED BY ANALYSIS AT MONDAY AT 5:00 ON ARIZONA HORIZON. THAT'S IT FOR NOW I'M TED SIMONS. THANK YOU SO MUCH FOR JOINING US. YOU HAVE A GREAT WEEKEND.

ARIZONA HORIZON IS MADE POSSIBLE BY CONTRIBUTIONS FROM THE FRIENDS OF ARIZONA PBS. MEMBERS OF YOUR PBS STATION.

SPOTLIGHT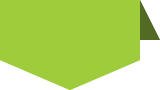 STAY in touch
with
azpbs.
org
!
Subscribe to Arizona PBS Newsletters: