Join us as three local journalists bring you up to date on the news of the week.
Transcript:
TED SIMONS: COMING UP NEXT ON "ARIZONA HORIZON'S JOURNALISTS' ROUNDTABLE," IT'S INAUGURATION DAY: WE'LL DISCUSS WHAT THE STATE CAN EXPECT FROM THE NEW TRUMP PRESIDENCY, AND WE'LL LOOK AT A BILL THAT WOULD PREVENT SOME ARIZONA COLLEGE STUDENTS FROM VOTING. THE JOURNALISTS' ROUNDTABLE IS NEXT, ON "ARIZONA HORIZON."
VIDEO: "ARIZONA HORIZON" IS MADE POSSIBLE BY CONTRIBUTIONS FROM THE FRIENDS OF ARIZONA PBS, MEMBER OF YOUR PBS STATION. THANK YOU.
TED SIMONS: GOOD EVENING AND WELCOME TO "ARIZONA HORIZON'S JOURNALISTS' ROUNDTABLE." I'M TED SIMONS. JOINING US TONIGHT: MARY JO PITZL OF THE "ARIZONA REPUBLIC." HOWARD FISCHER OF "CAPITOL MEDIA SERVICES." AND MIKE SUNNUCKS OF THE "PHOENIX BUSINESS JOURNAL."
TED SIMONS: DONALD TRUMP IS SWORN IN TODAY AS THE 45TH PRESIDENT OF THE UNITED STATES. LOTS OF ACTIVITY BACK IN D.C. WE ARE AN ARIZONA SHOW. LET'S BRING IT ALL BACK HOME. EXECUTIVE ORDERS FROM TRUMP. THERE ARE EXPECTED TO BE MANY RESCINDED. IMPACT ON ARIZONA IN GENERAL FROM THE TRUMP PRESIDENCY, ESPECIALLY EARLY ON.
MARY JO PITZL: PICK YOUR EXECUTIVE ORDER, BUT THE AFFORDABLE CARE ACT EVERYONE IS LOOKING AT. MEDICAID EXPANSION WAS MADE POSSIBLE BECAUSE OF THE ACA. IT'S HELPED THE HOSPITALS WITH THEIR BOTTOM LINE DEFERRING EMERGENCY ROOM COSTS. IT HAS A BIG, BIG BENEFIT TO THE STATE BUDGET, THE FEDERAL MONEY THAT COMES IN BECAUSE OF MEDICAID EXPANSION. NOT TO MENTION IT KEEPS A LOT OF PEOPLE ENSURED.
HOWARD FISCHER: THAT'S A BIG DEAL BECAUSE DUCEY WROTE A LETTER TO MCCARTHY SAYING LET'S NOT GO BACK TO THE BAD OLD DAYS. THINGS WERE NOT SO GOOD BEFORE OBAMA CARE, COULDN'T GET INSURED FOR DRUGS AND EVERYTHING ELSE. THERE IS A BELIEF AMONG FOLKS, INCLUDING THE NEW PRESIDENT AND REPUBLICAN MAJORITY, WHERE'S THE RUSH HERE. WHAT ELSE ARE WE DOING?
MIKE SUNNUCKS: TRUMP, IF YOU SEE THE TWEETS ABOUT THE AFFORDABLE CARE ACT, HE MENTIONS ARIZONA HOW MUCH PREMIUMS HAVE GONE UP. IT'S ONE OF HIS MAJOR TALKING POINTS ON THAT. YOU LOOK AT THE REPUBLICANS. THEY ARE DEBATING HOW MUCH CAPITAL TO SPEND ON IT. THEY LOOK AT WHAT OBAMA AND DEMOCRATS AND WHAT THEY CONTROLLED. IN HINDSIGHT FOLKS THINK YOU SHOULD HAVE DONE OTHER THINGS WHILE YOU HAD THE MAJORITY. I THINK THERE IS RENAISSANCE TO GET RID OF THE GOOD PARTS. THERE IS THE TRUMP CAMP CHANGING THIS. WE ARE A POSTER CHILD FOR WHAT SOME OF THE CHALLENGES THE LAW FACED.
MARY JO PITZL: AT THE QUESTION IS WHEN WOULD THEY CHANGE AND HOW. THE GOVERNOR'S LETTER TO REPRESENTATIVE MCCARTHY, THERE'S GOING TO BE A PUSH BACK FROM THE STATES. THEY DON'T WANT REPEAL WITHOUT REPLACEMENT. THEY ARE FINE WITH REPEAL BUT YOU NEED SOMETHING THAT IS NOT GOING TO CRATER THE POSITIVE THINGS HAPPENING IN THE STATE.
HOWARD FISCHER: OBVIOUSLY, REPEAL, REPLACE IS CONGRESSIONAL. TO GET BACK TO EXECUTIVE ORDERS, THAT'S WITHIN WHAT TRUMP CAN DO. DEFERRED ACTION FOR CHILDHOOD RIVALS, THE WHOLE ISSUE OF DREAMERS. ORIGINALLY, WE WERE GOING TO DEPORT THEM ALL. NOW WE ARE NOT SURE. EPA MANDATES, THIS IS UNCHARTERED TERRITORY. CAN YOU UNDO A NATIONAL MONUMENT. LONG BEFORE CONGRESS ACTS ON AFFORDABLE CARE ACT, THAT'S WHAT EVERYONE WILL BE WATCHING.
TED SIMONS: BACK TO AFFORDABLE CARE ACT, NOT NECESSARILY EXECUTIVE ORDER, BUT SOMETHING TALKED ABOUT AD NAUSEAM. DO HOSPITALS HAVE SOMETHING TO SAY ABOUT THIS? MEDICAID EXPANSION WAS THROUGHOUT ARIZONA.
MIKE SUNNUCKS: THERE ARE A LOT OF CHALLENGES CREATING THIS, GOOD AND BAD SINCE IT'S BEEN CREATED. ONE THING HE POINTED OUT, REPUBLICANS HAD NO VOTES. ARE THEY GOING TO UNDO IT OR THE DEMOCRATS SAY TAKE THE CHALLENGE. THAT'S THE CHALLENGE FOR THE MIDTERM ELECTIONS. WE SEE TRADE AND INFRASTRUCTURE. DOES HE ABANDON OR WORK WITH DEMOCRATS ON THE ISSUE. ARE THERE ENOUGH OF THEM TO GET SOMETHING THROUGH MORE MODERATE?
MARY JO PITZL: DOESN'T THE PRESIDENT'S EXECUTIVE ORDER ON ACA, IT'S A FORMALITY TO SET ACTION IN CONGRESS. THE SENSE, AND THINGS CAN CHANGE, BUT LAST WEEK WHEN THE GOVERNOR'S OFFICE WAS ROLLING OUT ITS BUDGET, THERE ARE NO PROVISIONS FOR WHAT HAPPENS IF MEDICAID EXPANSION GOES AWAY BECAUSE THEY ARE NOT WORRIED ABOUT IT THROUGH THE NEXT CYCLE. JUNE 2018. IT'S NOT JUST HEALTHCARE AT THE HOSPITALS, THE MONEY FOR KID'S CARE, WHICH ARIZONA EXPANDED LAST YEAR AFTER A FIGHT AT THE STATE CAPITAL, THAT MONEY IS CAUGHT UP IF THE ACA IS REPEALED.
MIKE SUNNUCKS: THIS ISN'T JUST ABOUT THE FINANCIAL HEALTH OF THE HOSPITAL, SOME OF THE RURALS GET UNCOMPENSATED CAREFUL IF YOU ARE A RURAL HOSPITAL AND YOU HAVE FOLKS AT THE DOOR THAT CAN'T PAY FOR CARE, GUESS WHAT, WE ARE RAISING THE CHARGES ON SOMEONE ELSE. IF YOU ARE A BIG INSURANCE COMPANY, YOU CAN NEGOTIATE SOMETHING ELSE. IF YOU ARE PRIVATE PAY, THE $42 ASPIRINS AND $24 BEDPANS, THAT'S WHERE IT'S MADE UP. IF YOU LOOK AT TRUMP'S CORE ON IMMIGRATION AND ISIS, FOREIGN POLICY STRAIGHTFORWARD TO WHAT HIS VOTERS RESPONDED TO.
MARY JO PITZL: YOU MEAN BLACK AND WHITE.
MIKE SUNNUCKS: HEALTHCARE IS NOT BLACK AND WHITE. THINGS IN THE AFFORDABLE CARE ACT ARE GOOD. THERE ARE THINGS NOT GOOD, HURT SMALL BUSINESSES, PREMIUMS GOING UP. WITH HIS PERSONALITY AND THE WAY HE APPROACHES THINGS TO MANEUVER A REPUBLICAN SENATE IS A BIG THING FOR HIM.
HOWARD FISCHER: THEY SAID THE PRESIDENT ELECT WOULD SCRAP NAFTA. THEN THEY SAY WAIT A SECOND, THERE ARE GOOD THEY THINKS ABOUT NAFTA. WE HAVE A LOT OF TRADE. LOOK AT ARIZONA, THE AMOUNT OF TRADE WE HAVE. MAYBE WE SHOULD LOOK AT IT AND FRESHEN IT. EVEN WITH NAFTA, IT'S NOT BLACK AND WHITE.

TED SIMONS: HOW MUCH BACKTRACKING CAN THE TRUMP ADMINISTRATION, CAN HE DO? HE RAN HARD AND LOUD ON THESE ISSUES. I MANAGE INDIVIDUALLY HIS FOLKS WILL WANT TO SEE SOMETHING HAPPENING.
MARY JO PITZL: TRUE, BUT I THINK HE HAS STRONG, STRONG SUPPORT. HE HAS SOFTENED SOME OF HIS POSITIONS DURING THE TRANSITION PERIOD. I HAVEN'T SEEN DIMINISHMENT OF ENTHUSIASM FOR THE TRUMP ADMINISTRATION. THEY ARE CAUGHT UP WITH THAT GUY'S PERSONALITY. AS LONG AS HE'S TALKING THE TALK, IT OUTWEIGHS THE ACTION.
MIKE SUNNUCKS: A LOT OF FOLKS FROM THE RIGHT AND BUSINESS WORLD, I DON'T SEE HIM LETTING UP ON MEXICO AND TRADE. IF YOU TALK TO ARIZONA VOTERS, THE FOLKS THAT PUT HIM IN OFFICE THEY WOULD RATHER HAVE JOBS IN PENNSYLVANIA THAN MEXICO. IF YOU TALK TO A HONEY WELL WORKER OR MANUFACTURING WORKERS, ASK THEM HOW GLOBALIZATION WORKED FOR THEM. NO DIFFERENT IN CALIFORNIA. WE LOST A LOT OF JOBS, SOME AUTOMATED SOME OF THEM BECAUSE OF CHEAP LABOR. HE KNOWS HE'S IN THE WHITE HOUSE BECAUSE HE WON THE REST BELTS.
HOWARD FISCHER: WE ARE GOING TO MAKE COAL KING AGAIN, GIVE ME A BREAK.
MIKE SUNNUCKS: HE TOUCHES ON THE AUTOMAKERS. THOSE STRIKE A CORD WITH PEOPLE.
HOWARD FISCHER: LOOK AT THE CARRIER SITUATION. YOU HAD TO GET MIKE PENCE AS GOVERNOR OF INDIANA TO BUY THE JOBS BACK.
MIKE SUNNUCKS: DID HE DO THAT WITH G.M. AND FORD? THAT'S GOOD P.R. AMERICAN COMPANIES DON'T WANT TO BE ON THE BAD END OF A TWEET. LOOK AT LOCKHEED MARTIN.
HOWARD FISCHER: IF YOU MOVE OFFSHORE WE'LL CHARGE YOU ARE A 35% TAX. YOU CAN'T DO THAT.
MIKE SUNNUCKS: WHY ARE THE COMPANIES RESPONDING TO THAT?
HOWARD FISCHER: A LOT OF COMPANIES WEREN'T -- ALL THE TALK ABOUT FORD. FORD IS A MAJOR CAR MAKER IN MEXICO, WILL CONTINUE TO BE. THEY ARE NOT GOING TO MAKE PRODUCTS AMERICAN CONSUMERS ARE GOING TO BUY.
MIKE SUNNUCKS: THEY DON'T MAKE TRUCKS IN MEXICO. THIS IS A PILE OF FLUFF.
HOWARD FISCHER: YOU THINK VOTERS IN ARIZONA, THE FOLKS THAT VOTED FOR TRUMP WOULD RATHER HAVE JOBS IN MEXICO.
MIKE SUNNUCKS: FORD WAS NEVER GOING TO MOVE TRUCK CONSTRUCTION TO MEXICO.
HOWARD FISCHER: I GUESS WE WON'T DO THAT.

MIKE SUNNUCKS: THEY WERE GOING TO MOVE U.S. JOBS TO MEXICO. THIS IS ABOUT TWIT AND HOW TRUMP GOT ELECTED. HE GOT ELECTED ON A POPULOUS MESSAGE. KNOW HE WILL STICK WITH THAT WITH TRADE AND IMMIGRATION. HEALTHCARE IS A TOUGHER ONE.
MARY JO PITZL: IT'S ONE THING TO SELL FLUFF, THINGS PEOPLE WANT TO HEAR. DELIVERING ON IT IS GOING TO BE MORE DIFFICULT. I THINK THE WAKE-UP CALL STARTS MONDAY MORNING.
TED SIMONS: HOW LONG CAN HE TALK THE TALK WITHOUT WALKING THE WALK?
MIKE SUNNUCKS: HE'S BEEN TALKING THE TALK A BIT BECAUSE WE HAVE AMERICAN COMPANIES SAYING THEY ARE GOING TO CREATE JOBS HERE AND PART OF THAT IS THE RHETORIC HE'S THROWN AT HIM.
MARY JO PITZL: ARE WE REALLY GOING TO REVIVE COAL MANUFACTURING.
MIKE SUNNUCKS: ON MANUFACTURING, HE'S ALREADY SAID THAT. PEOPLE VOTED FOR HIM IN MICHIGAN AND PENNSYLVANIA, FREE TRADERS WHERE MITT ROMNEY AND JOHN MCCAREY COULDN'T CARRY. I'M FROM OHIO. YOU THROW OUT YOUR RUST BELT BONIFIED ALL THE TIME IN THE DISCUSSION. I LIVED IN MANSFIELD, OHIO. G.M. PLANTS ARE GONE.
HOWARD FISCHER: AND THEY ARE NOT COMING BACK. THAT'S THE POINT.
MIKE SUNNUCKS: IF THAT'S THE POINT, HOW LONG OF A GRACE PERIOD HE HAS BEFORE THE FOLKS IN MANSFIELD, OHIO SAY NOTHING'S COMING BACK.
HOWARD FISCHER: MIDTERM ELECTION, IF I'M A DEMOCRAT, TODAY'S DAY ONE. I HAVE A LIST OF THOSE PROMISES. I'M KEEPING TRACK OF THEM. MIDTERM ELECTION WILL COME AND THERE IS A CHANCE ONE HOUSE IN CONGRESS GOES DEMOCRAT IN TWO YEARS.
TED SIMONS: DO YOU AGREE WITH THAT?
MIKE SUNNUCKS: NO.
TED SIMONS: YOU DON'T THINK SO?
MIKE SUNNUCKS: IT COULD IF HE SCREWS THINGS UP OF HIS OWN DOING. IF YOU TALK TO BUSINESS PEOPLE OUT THERE HE HAS BENEFITS FOR HIM. PEOPLE WANT TO GET DEALS DONE. THERE ARE A LOT OF BUSINESS PEOPLE THAT DON'T CARE ABOUT DIVERSITY AND WOMEN, BUT THEY LIKE HAVING A BUSINESS GUY IN THERE. OBAMA GETS CREDIT FOR SOME OF THIS. THE ECONOMY HAS IMPROVED IN TERM OF THE STOCK MARKET. THERE ARE PEOPLE THAT WANT TO GET DEALS DONE IF THEY CUT TAXES. THAT COULD MEAN JOBS. THERE ARE PERILS WITH TRUMP BUT TO SAY BLANKET THEY'LL LOSE ONE OF THE CHAMBERS -- HE'S BEEN IN OFFICE WHAT? FOUR HOURS?
HOWARD FISCHER: I KNOW. THE OTHER THING THAT WILL HAPPEN, WE ARE IN THE LONGEST RECOVERY PERIOD POST RECESSION PERIOD IN YEARS. THE ECONOMY WILL START TO GO SOUTH. WE'LL HAVE A MINI RECESSION PROBABLY BEFORE THE NEXT ELECTION. TRUMP WILL SAY IT'S ALL THE DEMOCRATS. YOU ARE THE GUY AT THE WHEEL HOUSE.
MIKE SUNNUCKS: YOU PREDICTED HE'S GOING TO LOSE CONGRESS AND THERE WILL BE A RECESSION AND IT'S BEEN THREE HOURS.
HOWARD FISCHER: YOU DEFINED THEM THREE YEARS LATER AS A BUSINESS WRITER. WE GOT THE LATEST UNEMPLOYMENT STATS FOR THE DEPARTMENT OF ADMINISTRATION. YEAR OVER YEAR JOB GROWTH IS 1.2%.
MIKE SUNNUCKS: THERE ARE A LOT OF QUESTIONS ABOUT IF THE UNEMPLOYMENT NUMBERS ARE REAL.
HOWARD FISCHER:COME ON. ARE YOU BUYING THAT STUFF?
MIKE SUNNUCKS: THE UNEMPLOYMENT RATE IS REALLY FIVE PERCENT? YOU TALK ABOUT SLOW JOB GROWTH AND DEFEND THE UNEMPLOYMENT NUMBERS.
HOWARD FISCHER: NO, THE UNEMPLOYMENT NUMBERS ARE BASED ON HOUSING. THE JOB NUMBERS ARE BASED ON BUSINESSES.
MIKE SUNNUCKS: THERE ARE A LOT OF PEOPLE OUTSIDE OF THE JOB MARKET NOT LOOKING FOR JOBS. THAT'S WHY THE POP LIST MESSAGE WORK. THOSE PEOPLE ARE TIRED OF WORKING AT WAL-MART.
MARY JO PITZL: HI, TED.
TED SIMONS: GREAT TO HAVE YOU HERE. GREAT TO HAVE OUR FRIENDS FROM MANSFIELD, STEEL AS WELL. AS FAR AS ARIZONA IS CONCERNED, BRINGING IT BACK HOME FOR THE SECOND TIME IN THE SHOW. NAFTA, EPA REGULATION, HE CAN RESCIND THE EXECUTIVE ORDERS. I'M SURPRISED HE HASN'T DONE IT ALREADY.
MARY JO PITZL: ISN'T THE STATE INVOLVED IN A LAWSUIT TO CONTEND THAT. YOU CAN END THAT LITIGATION IF YOU ARE PRESIDENT AND THAT WILL BRING HAPPINESS TO ARIZONA BUSINESSES AND OUR STATE LEGISLATURE WHICH HAS PASSED MANY RESOLUTIONS.
TED SIMONS: DOES GETTING RID OF NAFTA BRING JOY TO BUSINESSES? I THINK IT WILL HURT ARIZONA BUSINESSES.
HOWARD FISCHER: I THINK IT WILL HURT ARIZONA BUSINESS.
MARY JO PITZL: WHY?
HOWARD FISCHER: WE EXPORT COTTON. WE DELIVER SOMETHING LIKE 80% OF THE WINTER VEGETABLES, NOT ONLY IN THIS COUNTRY BUT MUCH OF THIS HEMISPHERE. WE EXPORT EVEN ALFALFA. THE NUMBER OF THINGS WE EXPORT IN AMERICA, COMPARED TO WHAT WE IMPORT, IS AMAZING, AND MEXICO IS OUR NUMBER ONE TRADING PARTNER. AND I THINK IF THEY JUST SIMPLY SAY THAT WE ARE GOING TO DO AWAY WITH THIS, AND IMPOSE TARRIFS, THAT BECOMES A LEGAL PROBLEM. IF MEXICO CAN IMPOSE TARIFFS.
MIKE SUNNUCKS: I DISAGREE. GLOBAL TRADING AS A WHOLE IS NEGATIVE ON ARIZONA. IF YOU LOOK AT COMPANIES LIKE HONEY WELL THAT SENT BUSINESS OFFSHORE TO CHEAPER AREAS, THAT'S NOT GOOD FOR PEOPLE THAT WORK HERE. EVERY TIME THERE IS GLOBALIZATION, IT DOESN'T WORK IN THE FAVOR OF THE AMERICAN WORKER.
TED SIMONS: THE IDEA OF GLOBALIZATION AMONG OTHER IDEAS, THE RISING TIDE WOULD LIFT ALL BOATS. THE MIDDLE CLASS IN MEXICO HAS GROWN IN THE LAST DOZEN YEARS OR SO. YOU TAKE ALL OF THAT AWAY, YOU PULL THAT PARTICULAR RUG OUT FROM THOSE FOLKS, THAT'S THE RISING TIDE AIN'T LIFTING ALL BOATS AGAIN. YOUR BOAT IS HIGHER. EVERYONE ELSE IS LOWER. YOU CAN TURN IT AROUND AND SAY HAS IT HELPED AMERICAN BUSINESSES? IT'S HELPED MULTINATIONALS. APPLE CAN MAKE PHONES IN TOKYO. DO THE GUYS WORKING IN FACTORIES, WORKING INTEL IN CHANDLER OR HONEY WELL IN PHOENIX, DO THEY BENEFIT?
MARY JO PITZL: MANUFACTURING JOB LOSS, YOU MIGHT BRING THEM BACK BUT WE AUTOMATE NOW SO YOU NEED FEWER PEOPLE TO DO THE SAME AMOUNT OF WORK. FOR THE SUPPLY CHAIN THERE ARE MANUFACTURERS WHO NEED PRODUCTS FROM OVERSEAS. IF YOU PUT ON A HEAVY BORDER TAX, WHAT WILL DO TO THE COST OF THE FOOD CHAIN?
MIKE SUNNUCKS: ON TRADE DEALS, THAT'S ALL ACCURATE. WE HAVE A LOT OF LEVERAGE. CHINA IS ON THE SAME LEVEL AS US. MEXICO IS NOT. WE ARE THE STRONGER PARTNER. FRUMP MIGHT POINT OUT WE HAVE CUT THE DEALS THAT ARE GOOD FOR THE COMMERCE JOB BUT NOT WORKERS. WE CAN CUT BETTER DEALS BECAUSE WE HAVE MORE LEVERAGE.
MARY JO PITZL: ON SOMETHING LIKE NAFTA, SEEING COMPLICATIONS WITH A REPEAL, HOW LONG WOULD IT TAKE TO DO THIS. IF YOU WANT TO PULL BACK NAFTA, CAN YOU JUST CUT IT OFF TOMORROW? WHAT ABOUT THE RELATIONSHIPS THERE?
TED SIMONS: SOUNDS LIKE A REPEAL AND REPLACE PART TWO.
MARY JO PITZL: NOT ON THINGS LIKE CLEAN POWER.
HOWARD FISCHER: NAFTA, LISTENING TO HIS OPEN COMMERCE SECRETARY NOMINEE, WE ARE NOT TALKING ABOUT REPEALING NAFTA. WE ARE TALKING ABOUT HAVING ANOTHER LOOK AT IT.
MIKE SUNNUCKS: THE CROSS OVER TRUMP HAS IS THE BERNIE SANDERS FOLKS ANTI-FREE TRADE ALSO. HE HAS BI-PARTISAN SUPPORT THERE. PEOPLE ARE NOT AS PRO NAFTA AND GLOBALIZATION AS FOLKS IN THE MEDIA OR GOVERNMENT. THERE ARE PLENTY OF FOLKS IN WEST VIRGINIA AND BERNIE SANDERS VOTERS THAT AGREE WITH TRUMP.
HOWARD FISCHER: YOU KEEP TALKING ABOUT WEST VIRGINIA.

MIKE SUNNUCKS: HOW MUCH DID TRUMP CARRY ARIZONA BY?
HOWARD FISCHER: A LOT LESS THAN A LOT OF OTHER FOLKS. WE'LL LEAVE THAT ASIDE. A LOT OF ARIZONANS RECOGNIZE THE NEED FOR INTERNATIONAL TIES.
MIKE SUNNUCKS: THERE ARE A LOT OF ARIZONANS THAT ARE TRANSPLANTS THAT WOULD RATHER HAVE JOBS CREATED IN MICHIGAN THAN MEXICO LIKE YOU.
HOWARD FISCHER: YOU CAN KEEP BURYING YOUR HEAD IN THE SAND AND PRETEND NONE OF THIS HAPPENS, BUT I THINK ARIZONANS RECOGNIZE THE NATURE OF TRADE AND TOURISM.
MIKE SUNNUCKS: I'LL ASK YOU TO GO TO CHANDLER AND TALK TO INTEL WORKERS.
HOWARD FISCHER: THEY BUILT A $3 BILLION PLANT AND NEVER POPULATE IT. NOTHING TO DO WITH NAFTA.
TED SIMONS: GOOD CONVERSATION THERE, WEST VIRGINIA, MANSFIELD, OHIO, OCCASIONALLY ARIZONA. THERE ARE A LOT OF US FOLKS OUT HERE FROM THAT STATE. I UNDERSTAND THAT. LET'S MOVE ON. WE'LL SEE WHAT HAPPENS WITH THE TRUMP PRESIDENCY AS WE MOVE ON, TODAY IS DAY ONE. TOMORROW IS DAY TWO. THERE IS A BILL THAT COULD POSSIBLY PREVENT COLLEGE STUDENT IN ARIZONA FROM VOTING?
HOWARD FISCHER: YES, UNDER ARIZONA LAW YOU CAN VOTE WHERE YOU ARE A RESIDENT. RESIDENCY REQUIREMENTS ARE DIFFERENT FROM DRIVERS LICENSES OR INSTATE TUITION. ONCE YOU DECIDE THIS IS YOUR ADDRESS, THIS IS YOUR ADDRESS. YOU VOTE THERE: STUDENTS ARE IN DORMITORIES VOTING. THEY HAVE HOUSES NEAR CAMPUS. THEY PRESUME THIS TEMPORARY AND YOU ARE GOING SOMEWHERE ELSE AFTERWARDS SO WE WON'T COUNT THIS AS RESIDENCY. IT'S NOT BECAUSE BOB THORPE HATES STUDENTS, MAYBE THEY HATE HIM.
TED SIMONS: REPRESENTATIVE BOB THORPE OF FLAG STAFF SAYING, AND MAYBE HE'S RIGHT, WITH THE TRANSIENT STUDENTS, THE FULL TIME RESIDENTS OF FLAG STAFF IN HIS DISTRICT, IT DILUTES THEIR POWER.
MARY JO PITZL: CORRECT. HE'S POINTED OUT THE IMPACT ON PROPERTY TAX RATES -- I DON'T KNOW HOW MUCH STUDENTS COME OUT FOR A LOCAL ELECTION ON PROPERTY TAXES. HE RAISED THE MINIMUM WAGE. THAT PROBABLY DREW THE STUDENT VOTE, LIKELY A YES VOTE. BUSINESSES ARE CLOSING CITING THE INCREASE IN MINIMUM WAGE. I TALKED TO THORPE YESTERDAY. HE'S GOING TO MEET WITH THE SECRETARY OF STATE'S OFFICE MONDAY. HE WANTS STUDENTS TO BE ABLE TO FILL OUT THEIR PERMANENT ADDRESS WHICH HE PRESUMES WILL BE WITH MOM AND DAD AND THE CURRENT RESIDENCE -- MAYBE A DORM ROOM.
TED SIMONS: WHEN DOES THAT TEMPORARY RES DEPUTIES BECAUSE PERMANENT?

MARY JO PITZL: THAT'S A GOOD POINT AND WHY WOULD YOU PRESUME THEY RETURN HOME TO MANSFIELD,, WHAT IF THEY GET A JOB IN TUCSON ARIZONA.
HOWARD FISCHER: I'M LIVING HERE WITH WIFE AND KIDS AND PAY PROPERTY TAXES. I'M STILL IN COLLEGE.
TED SIMONS: IF YOU ARE THERE A YEAR, IT'S OKAY. UNTIL A YEAR YOU CAN LIVE AT 123 BONNIE MEADOW LANE BUT AFTER A YEAR YOU ARE ALREADY AND SIX MONTHS HEAR YOU HIGH TAIL IT BACK TO MANSFIELD,, OHIO.
HOWARD FISCHER: HOW WOULD YOU IDENTIFY STUDENTS? YOU HAVE TO GET INTO THE UNIVERSITY ROLLS.
TED SIMONS: THEN YOU GET INTO PRIVACY ISSUES. THEY SPENT THE LAST YEAR TRYING TO REGISTER VOTERS.
MIKE SUNNUCKS: THIS IS PART OF THE REPUBLICAN PLAY BOOK, SEE A WAY TO STIFLE VOTER TURNOUT, HE DIDN'T LIKE THE WAY STUDENTS ARE VOTING. THEY ARE ALL A BUNCH OF LIBERALS. HELPS TO STOP IT.
MARY JO BROUGHT UP A GOOD POINT. WHAT IF YOU ARE NOT A STUDENT. YOU ARE SOMEONE THAT LIVES IN THIS DISTRICT FOR SIX MONTHS, FINDS A BETTER DEAL IN THIS DISTRICT. THEY ARE MOVING ALL OVER THE PLACE.
HOWARD FISCHER: GYPSIES.
TED SIMONS: SHOULD YOU NOT BE ABLE TO VOTE?
MIKE SUNNUCKS: IN THE REPUBLICAN CAMPUS, THEY WANT A BILL FOR THAT.
HOWARD FISCHER: UNDER ARIZONA LAW, AS A HOMELESS PERSON YOU ARE ENTITLED TO LIST THE POST OFFICE IN YOUR AREA. YOU CAN LIVE UNDER A BRIDGE. THAT'S WHY WE HAD THE TROLLS VOTING. HOW DO YOU SEGREGATE STUDENTS? FULL TIME STUDENTS TAKING 15 CREDITS? WHAT IF YOU ARE TAKING THREE.
MARY JO PITZL: I'M A STUDENT. I TAKE A CLASS.
HOWARD FISCHER: WE HAVE TO KEEP YOU FROM VOTING. THAT MEANS YOU CAN'T VOTE.
MARY JO PITZL: I'M NOT LIVING IN A DORM. IT'S NOT LIMITED TO DORMS. YOU CAN BE A STUDENT AND OWN YOUR OWN HOUSE AND BE DISQUALIFIED.
TED SIMONS: SOUNDS LIKE THIS HAS FINE TUNING.
HOWARD FISCHER: VOTING IS A FUNDAMENTAL RIGHT. IF WE LOOK TO RESTRICT IT, IT HAS TO BE A GOOD REASON.
TED SIMONS: MONDAY ON "ARIZONA HORIZON," HEAR ABOUT THE CITY OF TEMPE'S NEW FASHION INCUBATOR AIMED AT HELPING DESIGNER START-UPS. AND WE'LL LOOK AT SOME OF THE LATEST DEVELOPMENTS GOING ON AT ARIZONA'S BANNER-ALZHEIMER'S INSTITUTE. THAT'S MONDAY AT 5:30 AND AGAIN AT 10:00, ON THE NEXT "ARIZONA HORIZON." TUESDAY: OUR FAVORITE PHYSICIST LAWRENCE KRAUSS JOINS US TO DISCUSS THE LATEST SCIENCE NEWS. WEDNESDAY: NEWLY-ELECTED MARICOPA COUNTY RECORDER ADRIAN FONTES WILL DISCUSS PROPOSED ELECTION REFORMS. THURSDAY: WE'LL HEAR FROM A FORMER U.S. AMBASSADOR TO NATO ON WHAT TO EXPECT IN FOREIGN AFFAIRS WITH PRESIDENT TRUMP IN OFFICE. AND FRIDAY: IT'S ANOTHER EDITION OF THE JOURNALISTS' ROUNDTABLE.
TED SIMONS: THAT IS IT FOR NOW. I'M TED SIMONS. THANK YOU SO MUCH FOR JOINING US. YOU HAVE A GREAT WEEKEND.

In this segment:
Mary Jo Pitzl: Arizona Republic, Howard Fischer: Capitol Media Services, Mike Sunnucks: Phoenix Business Journal
SPOTLIGHT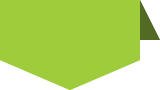 STAY in touch
with
azpbs.
org
!
Subscribe to Arizona PBS Newsletters: