Three local journalists will give their insight into the week's big stories.
Transcript:
TED SIMONS: COMING UP NEXT ON "ARIZONA HORIZON'S JOURNALISTS' ROUNDTABLE," THE GOVERNOR SIGNS A BILL THAT MAKES IT MORE DIFFICULT TO GET CITIZEN INITIATIVES ON THE BALLOT AND WE'LL LOOK AT THE LATEST LEGISLATIVE ATTEMPT TO ALLOW SHORT-TERM, HIGH-INTEREST LOANS, THE JOURNALISTS' ROUNDTABLE IS NEXT, ON "ARIZONA HORIZON."
ANNOUNCER: "ARIZONA HORIZON" IS MADE POSSIBLE BY CONTRIBUTIONS FROM THE FRIENDS OF ARIZONA PBS, MEMBERS OF YOUR PBS STATION. THANK YOU.
TED SIMONS: GOOD EVENING AND WELCOME TO ARIZONA HORIZON'S JOURNALISTS' ROUNDTABLE. I'M TED SIMONS. JOINING US TONIGHT: JEREMY DUDA OF THE "ARIZONA CAPITOL TIMES." BOB CHRISTIE OF THE "ASSOCIATED PRESS." AND LUIGE DEL PUERTO, OF THE "ARIZONA CAPITOL TIMES."
TED SIMONS: GOVERNOR DOUG DUCEY SIGNS A CHAMBER-OF-COMMERCE BACKED MEASURE THAT MAKES IT MORE DIFFICULT TO GET CITIZEN INITIATIVES ON THE BALLOT. JEREMY, HE WASTED NO TIME GETTING A SIGNATURE ON THIS THING.
JEREMY DUDA: BARELY HAD TIME TO COLLECT DUST ON HIS DESK BEFORE HE SIGNED IT. IT'S NOT REALLY SURPRISING. THIS WAS BY THE GOVERNORS CLOSE ALLIE, CREATED BY A CLOSE FRIEND. I DON'T THINK IT'S A SURPRISE ATE ALL THAT IT'S SO QUICKLY…
TED SIMONS: THE IDEA OF PAYING CIRCULATORS PER SIGNATURE, NO MORE.
BOB CHRISTIE: JUST FOR INITIATIVES, THOUGH. THE REPUBLICAN ARGUMENT WAS, IF YOU PAY PEOPLE PER SIGNATURE, IT GIVES THEM MORE INCENTIVE TO PUT FRAUDULENT SIGNATURES. THE TRICK IS TO MAKE IT MORE EXPENSIVE, THE OPPONENTS SAY, THIS WILL MAKE IT HARDER FOR CITIZENS TO GET STUFF ON THE BALLOT AND ONLY THE SPECIAL INTERESTS WHICH THE CHAMBER RAILS AGAINST WILL HAVE THE MONEY TO DO WHAT THEY NEED TO DO.
TED SIMONS: BOB MENTIONS AN INTERESTING POINT THIS IS FOR INITIATIVES ONLY.
LUIGE DEL PUERTO: WHY WOULD LAWMAKERS MAKE IT HARDER TO GET THE SIGNATURE TO BE REELECTED OR ELECTED INTO OFFICES. THAT'S ONE OF THE CRITICISMS AGAINST THE BILL. DEMOCRATS HAVE SAID, YOU ARE SUPPOSED THIS WOULD CHECK SPECIAL INTERESTS, OUT OF STATE INTERESTS COMING INTO ARIZONA AND DOING ALL SORTS OF THINGS. THEY ARE SAYING WHAT ABOUT THE SPECIAL INTERESTS THAT ELECTED OUR GOVERNOR, FOR EXAMPLE, ALL OF THE DARK MONEY THAT HELPED HIM IN THE ELECTION. I GUESS IT'S AN ONGOING STRUGGLE BETWEEN THE LEGISLATURE AND WE THE PEOPLE. TIME AND AGAIN THE PEOPLE WOULD WANT SOMETHING. THE LEGISLATURE WOULD CHANGE IT. AND SO A COUPLE OF YEARS AGO THE PEOPLE PASSED A VOTER PROTECTION ACT TO MAKE SURE THE LEGISLATURE ISN'T GOING TO CHANGE -- IT'S MAKING IT MORE DIFFICULT FOR THE LEGISLATURE TO CHANGE SOMETHING PEOPLE WANT.

TED SIMONS: BUT AGAIN, NOT FOR -- IF FRAUD IS SUCH A PROBLEM AND SUCH A CONCERN, WHY WOULD YOU NOT INCLUDE IT FOR LAWMAKER PETITIONS AS WELL? WHY KEEP IT ONLY FOR INITIATIVES?
JEREMY DUDA: LAWMAKERS DON'T LIKE INITIATIVES. THEY WANT TO GO AROUND THE PEOPLE FOR THINGS PEOPLE WANT BUT LEGISLATORS WON'T PASS SUCH AS MINIMUM WAGE INCREASES WE SAW THIS LAST YEAR.
TED SIMONS: WE ARE TALKING HERE ABOUT THE CHAMBER VERY UPSET ABOUT THE MINIMUM WAGE AND LAW MAKERS SAYING OKAY HERE IS WHAT WE CAN DO.
BOB CHRISTIE: THE MINIMUM WAGE PASSAGE AND MILLIONS THAT THE CHAMBER AND GOVERNOR HAD TO COLLECT TO DEFEAT THE MARIJUANA MEASURE IS A LAST STRAW, ONGOING YEARS OF COMPLAINTS BY THE REPUBLICAN LAWMAKERS AND GOVERNOR ABOUT THE INITIATIVE PROCESS. THIS BILL EXTENDS THE PERIOD OF TIME THE SECRETARY OF STATE HAS TO COLLECT THE SIGNATURES AND TAKES AWAY THE LEGAL HURDLE FOR SUING. IT MAKES IT EASIER FOR ANYONE TO SUE. THERE WERE FIGHTS OVER THE THREE INITIATIVES THAT QUALIFIED LAST SUMMER. ONE NEVER MADE IT BUT THE OTHER TWO, THERE WERE CHALLENGES. THERE WAS IS QUESTION OF, DOES THE PERSON HAVE LEGAL STANDING WHICH IS A TECHNICAL THING, TO SUE. THIS GIVES STANDING TO ANYONE.
LUIGE DEL PUERTO: DEMOCRATS AND OPPONENTS OF THE BILL SAY THE PROBLEM WITH THIS ONE, THE ASSERTION THAT THERE IS FRAUD IN THE INITIATIVE PROCESS, WE HAVE SEEN TIME AND AGAIN, IF THERE ARE NOT ENOUGH SIGNATURES, IF A GROUP TURNED IN SIGNATURES WITH A HIGH RATE OF INVALIDATED SIGNATURES, WHAT HAPPENS IF THOSE GET CAUGHT AND WE HAVE SEEN THEM IN 2008 FOR EXAMPLE, A SIGNATURE FOR TRANSPORTATION SUBMITTED SIGNATURES WITH HIGH NUMBERS OF INVALID SIGNATURES. THAT WAS THE REASON FORMER GOVERNOR JANETT NAPOLITANO SAID LET'S DO SOMETHING ABOUT THE ABILITY TO CHANGE SIGNATURES.
JEREMY DUDA: THIS IS NOT GOING TO BE THE LAST WE HEAR OF THIS BILL. WHAT WE HEAR OF TODAY, OPPONENTS OF THIS ARE MAKING PLANS FOR REFERENDUM ON THIS TO A, GIVE THE VOTERS THE OPPORTUNITY TO REJECT THE LAW THAT CURBS THEIR OWN POWER OR PUT IT ON HOLD UNTIL VOTERS HAVE THEIR SAY. THAT COULD BE SIGNIFICANT. WE ARE HEARING OF ANOTHER REFERENDUM TO LOOSEN UP THE LAWS TO CONFIRM THE VOTER RIGHT TO DIRECT DEMOCRACY. THE PROCESS HAS BEEN UNDER FIRE FOR YEARS. THESE PEOPLE ARE GETTING TIRED OF PLAYING DEFENSE. THEY HAVE THE OPPORTUNITY TO PLAY OFFENCE.

TED SIMONS: THAT'S THE 2018 BALLOT. BEFORE THEN, COULD THIS WIND UP IN COURT?

BOB CHRISTIE: YEA THAT'S THE OTHER POSSIBILITY TO A REFERENDUM THAT COULD BLOCK IT, DO THEY SAY THIS IS AN UNCONSTITUTIONAL BLOCK ON PEOPLE'S RIGHTS? WHAT TACTIC DO YOU TAKE? IS THIS UNCONSTITUTIONAL BAR ON THE PEOPLE'S RIGHT TO COLLECT SIGNATURES FOR ONE THING? THE OTHER THING, IT'S OKAY. THE REPUBLICANS WILL SAY THIS PASSIONATELY, INITIATIVES ARE SPECIAL. INITIATIVES, ONCE THEY ARE PASSED BECAUSE OF THE VOTER PROTECTION ACT, THEY ARE LOCKED INTO LAW AND THERE SHOULD BE A HIGHER LEVEL OF SCRUTINY ON SIGNATURE GATHERING AND OTHER ASPECTS SO WHAT GETS ON THE BALLOT AND PASSES HAS BEEN PROPERLY VETTED.

LUIGE DEL PUERTO: THAT IS ONE OF THE ARGUMENTS THEY MAKE WHEN PEOPLE ASK. WHY NOT APPLY IT TO CANDIDATE SIGNATURES? IF PEOPLE DON'T LIKE THEIR ELECTED OFFICIALS, THEY CAN VOTE THEM OUT EVERY TWO YEARS. ONCE THE PEOPLE HAVE MADE A DECISION, IT'S HARD TO CHANGE THEM.

JEREMY DUDA: THIS SAME LAW HAS GONE TO COURT IN A NUMBER OF OTHER STATES. OREGON, NINTH CIRCUIT UPHELD IT. THE JUDGES SAY WE DON'T KNOW IT'S CONSTITUTIONAL BUT YOU HAVEN'T PROVEN IT'S A VIOLATION OF YOUR RIGHTS. IF THIS GOES TO COURT, IT COULD REVOLVE THE ISSUES.
TED SIMONS: AND IF IT DOESN'T GO TO COURT, AND APPROVE AND WANT THEM TO APPROVE, IT DRIPS?
BOB CHRISTIE: GOVERNOR DUCEY IS ON THE 2018 BALLOT TOO. THERE ARE THREE OTHER PARTS PUSHED THROUGH OUT OF THE HOUSE THAT WOULD REPEAL THE VOTER PROTECTION ACT, CHANGE IT, COLLECT ALL 30 LEGISLATIVE DISTRICTS. THE SENATE PRESIDENT YESTERDAY SAID, THEY ARE DEAD. I'M NOT LETTING THEM MOVE. THEY WOULD HAVE BEEN ON THE 2018 BALLOT.

TED SIMONS: THE PLAN WAS TO GO TO THE LEGISLATURE AND SPENDING THE MONEY THERE. YOU WILL SEE THEM FIGHT THIS 2018.

BOB CHRISTIE: NO DOUBT.

TED SIMONS: HIGH INTEREST LOANS. LUIGI. PAYDAY LOANS, THE VOTERS OF THE STATE SAID WE DON'T WANT THEM. THEN WE HEAR ABOUT CONSUMER LINE OF CREDIT. THIS CONTINUES TO COME BACK TO THE LEGISLATURE.

LUIGE DEL PUERTO: THE LENDING INDUSTRY A COUPLE OF YEARS AGO SAID NO MORE PAYDAY LENDING. THEY ARE PREDATORY. THEY ARE NOT GOOD FOR PEOPLE. THEY ARE NOT GOOD FOR LOW INCOME PEOPLE. THE LENDING INDUSTRY IS TRYING TO FIND A WAY TO GET INTO THE GAME IN ARIZONA. THERE WERE SEVERAL EFFORTS THROUGH THE YEARS, A FLEX LOAN FROM TWO YEARS AGO. NOW WE HAVE THIS PROPOSAL. THE IDEA, WHAT THEY ARE DOING THIS TIME, THEY ARE SAYING, OKAY, WE ARE TACKING ON 4 TO 5% FEE TO A LOAN THAT'S THE MAXIMUM CAP, 2500. THAT FEE THEY ARE TALKING ON TO IT, 164% ANNUALLY. CRITICS ARE SAYING, THE PROBLEM WITH THAT, PEOPLE ARE NOT TAKING OUT THE LOAN JUST ONCE. THEY ARE TAKING IT OUT REPEATEDLY AND THEY FALL INTO WHAT THEY CALL A DEBT TRAP. THE LEGISLATION WAS INTRODUCED LATE INTO THE PROCESS.

TED SIMONS: 164% FOR LOANS UP TO $2,500. WE HAD SENATE AND HOUSE LEADERSHIP ON THIS WEEK TO TALK ABOUT THIS. THEY ARE SAYING IT SERVES A NEED. HERE'S WHAT THEY HAD TO SAY.

SENATOR DEBBIE LESKO: IF SOMEBODY HAS REALLY BAD CREDIT, THEY ARE NOT GOING TO GET A CREDIT ADVANCE FROM THE CREDIT UNION OR A BANK. THEY ARE NOT GOING TO BE ABLE TO QUALIFY FOR A CREDIT CARD. THEY DON'T HAVE FAMILY. THEY NEED SOME TYPE OF OPTION. THIS OPTION, EVEN THOUGH IT'S A HIGH INTEREST RATE, IT'S LOWER THAN THE OPTIONS OUT THERE NOW.

REP. THOMAS SHOPE: WHAT YOU SEE IN LOW INCOME COMMUNITIES, LIKE THE ONE I SERVE, OR A FUNERAL COMES UP, EXPENSES, WE HAVE A JAR OUTSIDE OF A BUSINESS TO HELP RAISE MONEY BECAUSE THESE FOLKS TRULY DON'T HAVE OTHER OPTIONS OUT THERE FOR THEM.

TED SIMONS: NO OTHER OPTIONS OUT THERE FOR THEM. WE KEEP HEARING THAT. ARE THERE NO OTHER OPTIONS?

JEREMY DUDA: CERTAINLY THERE IS SOME LEVEL DEMAND FOR PEOPLE WITH BAD CREDIT TO GET LOANS. CAR BREAKS DOWN, YOU NEED A THOUSAND DOLLARS TO GET IT FIXED AND YOU CAN'T PAY YOUR RENT, THIS IS PREDATORY. PEOPLE GET TRAPPED IN THE HIGH INTEREST RATES THAT NEVER GOES AWAY. IT GOES UP AND UP AND UP AND THERE IS NO WAY OUT OF THAT. YOU SEE SO MUCH OPPOSITION. THE VOTERS REJECTED THIS AND THE INDUSTRY OUT SPENT THE INDUSTRY 15-1. EVERY YEAR THIS COMES UP, AND IT GETS DEFEATED. IS IT GOING TO PASS THE LEGISLATURE?

BOB CHRISTIE: HIGHLY UNLIKELY. THERE ARE 17 REPUBLICANS IN THE HOUSE. IT TAKES 16 TO PASS. THREE SAY NO AND HECK NO. THE FOURTH SAID HECK NO LAST YEAR. BECAUSE THE PERSON IS NOW IN LEADERSHIP DOESN'T WANT TO DISCUSS THAT PERSON'S POSITION. THAT SAID, I WOULD THINK SHE WOULD BE CONSISTENT YEAR-TO-YEAR. NO DEMOCRATS NEED TO VOTE FOR THIS. I DON'T THINK IT'S GOING TO MOVE. THAT SAID, THE HIGH INTEREST LOAN INDUSTRY, DIFFERENT GROUPS THAN THE PAYDAY LENDERS, 164% INTEREST CAN MAKE YOU MILLIONS AND MILLIONS A YEAR. YOU WILL PAY WHAT IT TAKES FOR LOBBYISTS AND OTHER WAYS TO GET YOUR LEGISLATION MOVED. EVEN IF THIS PROPOSAL DIES THIS YEAR, WE'LL PROBABLY SEE SOMETHING -- A HYBRID NEXT YEAR AND THE YEAR AFTER.

P TED SIMONS: RECISELY. YES. PROP 123 FUNDS, THERE IS A BILL OUT THERE THAT SAYS LET'S GO AHEAD AND FIND OUT WHERE THESE FUNDS ARE BEING SPENT SO WE CAN FIND OUT WHO IS GIVING TEACHER RAISES AND WHO IS NOT, CORRECT IN

JEREMY DUDA: THIS SEEMS MOTIVATED BY A LOT OF CRITICISM RECEIVED AND DIRECTED TOWARD GOVERNOR DOOZIE ABOUT PALTRY TEACHER RAISES. PROP 123, THIS IS GOING TO GIVE TEACHER RAISES. $3.5 BILLION TEN YEARS. THEY HAVE A LOT OF MONEY. A LOT OF DISTRICTS HAVEN'T GIVEN MONEY. THEY HAVE A LOT OF NEEDS THEY ARE BUILDING UP. A LOT OF LAWMAKERS ARE NOT SO HAPPY THEY ARE ASKING FOR MORE.

THIS IS DEBBIE LESCO'S BILL AND SHE SAYS IT'S ONLY FAIR. TAKE A LISTEN.

SENATOR DEBBIE LESKO: I HAVE CONSTITUENTS THAT WANT TO KNOW HOW THE SCHOOLS ARE SPENDING THE MONEY. I THINK THEY HAVE A RIGHT TO KNOW THAT. I THINK LEGISLATORS NEED TO KNOW THAT TOO. IT WAS ADVERTISED AS, WE ARE GOING TO GIVE TEACHERS RAISES. I HOPE THEY ARE GIVING TEACHERS RAISES WITH THIS MONEY. THAT'S WHAT THE PEOPLE WANT. THEY WANT TO KNOW HOW THE MONEY IS BEING SPENT.

TED SIMONS: THAT'S FINE, BUT IF MY DISTRICT HAS TRADITIONALLY PAID TEACHERS WELL BUT WITH THE PROP 123 MONEY I NEEDED TO FIX THE BUSSES OR AIR CONDITIONING, ALL OF A SUDDEN IT WILL LOOK LIKE I'M NOT GIVING TEACHER RAISES.

BOB CHRISTIE: IF YOU JUST SAY WHAT DID YOU DO WITH THE SMALL CHUNK OF MONEY AND I SAY THREE YEARS AGO AND TWO YEARS AGO I GAVE MY TEACHERS RAISED AND DIDN'T FIX THE ROOF OR BUY NEW TEXTBOOKS. THIS WAS ADVERTISED ON GIVING TEACHERS MORE MONEY. IT WAS THE GOVERNOR WHO ADVERTISED IT. THAT'S NOT WHAT THE SETTLEMENT WAS.

LUIGE DEL PUERTO: IN FACT, THE GOVERNOR'S OFFICE, IT WAS GOVERNOR'S OFFICE AND SOMEONE THAT USED TO WORK FOR THE GOVERNOR'S OFFICE THAT RAN THE CAMPAIGN FOR THE PROPOSAL, AT SOME POINT DURING THE CAMPAIGN, THEY WERE SEEING THEY WERE GETTING THE TRACTION THEY NEEDED TO PASS IT. THEY STARTED SCARING PEOPLE. THEY SAID THE SCHOOL DISTRICTS SAID THEY ARE GOING TO RAISE TEACHER SALARIES. THE PROPOSITION 123 DOESN'T PASS, TEACHERS ARE NOT GOING TO SEE THE RAISES. SHE'S CORRECT, BUT SENATOR LEFTCO NEGLECTED TO MENTION IT WAS THE GOVERNOR'S OFFICE, TOLD PEOPLE AND SOLD THIS AS A PAY HIKE FOR TEACHERS.

BOB CHRISTIE: A LOT OF DISTRICTS DID GIVE RAISES. I DID A WHOLE ROUND OF PHONE CALLS AFTER THE MONEY STARTED FLOWING. MOST DISTRICTS I TALKED TO SAID, YEAH, AT LEAST HALF THE GOING TO THE TEACHERS. IT DOESN'T ALL HAVE TO GO THERE, BUT A LOT OF THEM GAVE RAISES.

LUIGE DEL PUERTO: THE WHOLE IDEA THAT WE'LL SUDDENLY FIND OUT HOW THE SCHOOL DISTRICTS ARE SPENDING THIS MONEY SORT OF ALSO DOESN'T MENTION THE FACT THAT THIS WAS MONEY OWED TO THE TEACHER. THIS IS A RESULT OF THE SETTLEMENT BECAUSE THE LEGISLATURE HAS NOT BEEN PROVIDING SCHOOL DISTRICTS MONEY OWED TO THEM. QUITE FRANKLY, THERE WERE NO STRINGS ATTACHED WHEN THE PROPOSAL WAS APPROVED BY THE VOTERS.

JEREMY DUDA: IT TOOK A LONG TIME TO WORK OUT THE DEAL WHERE THE SCHOOL GROUPS AGREED TO WHAT WENT ON TO THE BALLOT.

TED SIMONS: LET'S KEEP IT MOVING HERE. WE HAVE A BILL THAT WOULD HAVE STOPPED THE $96 MILLION SWEEP OF THE HIGHWAY USER REVENUE FUND. IT'S DESIGNED, ODDLY ENOUGH, FOR HIGHWAYS, AND YET EVERY YEAR $96 MILLION GOES TO DPS.

BOB CHRISTIE: CORRECT. FOR ALMOST 30 YEAR, THIS IS A $120 MILLION A YEAR TOTAL FUND. THE LEGISLATURE, WHEN THEY NEED A FEW BUCKS, THEY REACH IN THERE. SEVEN OR EIGHT YEARS AGO THEY TOOK ALL OF IT. IT WAS SUPPOSED TO GO TO COUNTIES AND CITIES TO BUILD NEW ONES AND THEY STARTED RAIDING THE FUND. TWO OR THREE YEARS AGO THERE WAS A DEAL WE'LL START WITH $30 MILLION, ANOTHER $30 MILLION. EVERY YEAR IT COMES BACK. THIS YEAR THE GOVERNOR TOOK IT ALL BACK. IF YOU ARE NOT MARICOPA COUNTY, PIMA COUNTY, YOUR ROADS ARE FALLING APART. BOB COMES UP WITH A PLAN TO RAISE LICENSE FEES AND WE'LL START LICENSING CARS AT THE REGULAR RATE. WE'LL DEDICATE THE MONEY TO THE HIGHWAY PATROL. THEN, YOUR HIGHWAY FUNDS WILL BE FREE. WE WON'T HAVE TO RAID THEM ANYMORE.

TED SIMONS: THAT SOUNDS A BIT LIKE A TAX.

LUIGE DEL PUERTO: IT DOES SOUND LIKE A TAX. THAT'S WHY THIS BILL ISN'T GOING ANYWHERE. SENATE PRESIDENT STEVE YARBOROUGH SAID, I'M NOT PUTTING THIS UP FOR A VOTE. GIVING THE DIRECTOR OF A DOT THE TRANSPORTATION DEPARTMENT THE AUTHORITY TO SET THE FEES IS AKIN TO A TAX. BOTH YEARS AGO THEY DID SOMETHING SIMILAR CALLED MEDICAID EXPANSION. PEOPLE WERE NOT HAPPY ABOUT GIVING THE DIRECTOR TO SET THE FEE FOR HOSPITALS.

TED SIMONS: SOUNDS SIMILAR TO WHAT HAPPENED REGARDING MEDICAID.

JEREMY DUDA: DESPITE THE FACT THAT THIS HAS BEEN UPHELD, A LOT OF FOLKS NOT HAPPY THE WAY THIS WORKED OUT AND DON'T WANT TO CONTINUE IT.

TED SIMONS: IS IT BEING SWEPT AGAIN, THEN?

BOB CHRISTIE: $96 MILLION OF IT -- $120 MILLION FUND GOING TO COUNTIES AN CITIES. $96 MILLION PLANS TO BE RAIDED THIS YEAR. I HATE THE WORD SWEPT. RAIDED IS A BETTER WORD, IN THE GOVERNOR'S BUDGET. TRUST ME, THAT MONEY WILL BE THERE, OR A GOOD PART OF IT. THEY WON'T GET THE BUDGET IF THEY DON'T GET THIS MONEY. EVERY YEAR THERE IS A BATTLE OVER THE BIT OF MONEY. THAT'S IRONIC ABOUT THIS BEING KILLED BY SENATE REPUBLICAN OPPOSITION. A LOT OF THESE FOLK RESPECT NOT HAPPY ABOUT THE SWEEP. THEY WANT THE MONEY BACK. IT'S THE METHOD BY WHICH THEY GO ABOUT THAT.

TED SIMONS: YOU MENTIONED BOB GETTING A NEW ALENA FOR THE COYOTES OR ANY SPORTING ENTERPRISE BY A COMMUNITY ENGAGEMENT MEANING THE CONSTRUCTION MONEY GOES BACK TO THE DISTRICT. THIS IS GOING NOWHERE.

LUIGE DEL PUERTO: THERE IS A LOT OF RESISTANCE TO BASICALLY A TAX INCREMENT FINANCING IS WHAT YOU ARE LOOKING AT. LEGISLATORS, ESPECIALLY REPUBLICANS ARE WARY OF THE FINANCING SCREEN. WE HAVE HEARD FROM THE SENATE PRESIDENT. WE HAVE HEARD FROM THE HOUSE SPEAKER WHO SAID, WE DON'T LIKE THE IDEA. IT DOES NOT LOOK LIKE THERE ARE ENOUGH VOTES TO PASS.

JEREMY DUDA: ADDED TO THAT, YOU HAVE A FEW WEEKS AGO THE COYOTES LAYING DOWN AN ULTIMATUM SAYING IF YOU DON'T PASS THIS, WE HAVE TO LEAVE THE STATE. WHO DOESN'T LOVE BEING THREATENED AT THE LEGISLATURE.

TED SIMONS: PUBLIC DOLLARS ARE PRIVATE CONCERNS. YOU BETTER HAVE A GOOD CASE FOR THIS, CORRECT?

BOB CHRISTIE: MONEY IS TIGHT AND THE PUBLIC HAS TOLD THE LEGISLATURE THAT THEY ARE TIRED OF THE DIAMOND BACKS SAYING, THAT GIANT NEW STADIUM YOU BUILT US? WE WANT A NEW ONE. THE COYOTE STADIUM, BUILT WITH PUBLIC FUNDS. $140 MILLION LEFT ON THAT. THEY WANT OUT OF THAT. I THINK THERE IS NO APPETITE FOR THIS IN THE LEGISLATURE. SENATOR WORSELY BELIEVES THIS IS A BIG ACADEMIC DRIVER. THEY ARE GOING TO LEAVE IF WE DON'T FIX THIS PROBLEM. IT'S A HUGE AMOUNT OF JOBS AND PRESTIGIOUS FOR PHOENIX.

TED SIMONS: THEY HAVE A HOME.

BOB CHRISTIE: THEY HAVE A HOME THAT GARY BETMAN HEAD OF THE NFL SAYS WE HAVE TRIED TO MAKE THE TEAM FINANCIALLY VIABLE AT GLENDALE. IT CAN'T HAPPEN. IF WE PUT IT DOWNTOWN WHERE THE BASE IS EAST OUT IN SCOTTSDALE OR TEMPE, THAT'S WHERE OUR BASE IS. PEOPLE WILL GO THERE.

LUIGE DEL PUERTO: RESIDENTS OF GLENDALE HAVE A DIFFERENT FEELING IF YOU ASK THEM IF IT'S A GOOD IDEA FOR A TEAM THEY HAD FUNDED STILL PAID FOR. FULL DISCLOSURE, I'M FROM GLENDALE. I'M PAYING THAT TAX. THIS IS BAD FOR MY DISTRICT. THIS IS BAD FOR MY CONSTITUENTS. QUITE FRANKLY, PITCHES FOR A PRIVATE ENTERPRISE. LEGISLATORS ARE WARY OF THAT.

BOB CHRISTIE: THE ONLY WAY TO KEEP A SIGNATURE ON THAT IF THE COYOTES OR SENATOR WORSELY COMES UP WITH A SCHEME TO REPLACE THE REVENUE. THAT'S ANOTHER DRAW FROM THE ARENA. IF YOU HAVE CONCERTS OUT THERE, IF YOU BUILD ANOTHER ARENA, IT'S A MESS.

TED SIMONS: WE HAVE ONE MINUTE LEFT. SHANNON'S LAW, THE LAW AGAINST FIRING A GUN IN MUNICIPAL AREAS, AN ATTEMPT TO NARROW THAT IN CASE OF AN ACCIDENT. NO WAY, THAT STAYS?

JEREMY DUDA: SENATE PRESIDENT YARBOROUGH NOT A FAN. PEOPLE ARE CONCERNED THAT PEOPLE WILL BE PROSECUTED FOR ACCIDENTS. IF YOU ARE SENATE PRESIDENT YARBOROUGH, IT WAS PASSED BECAUSE A WOMAN WAS KILLED BY A BULLET SHOT INTO THE AIR. ANY ATTEMPT TO WEAKEN IT, IT LOOKS TERRIBLE.

TED SIMONS: AUTOMOBILE ACCIDENTS, YOU DON'T CRIMINALIZE THOSE.

BOB CHRISTIE: IT'S DIFFERENT WITH A FIREARM, OF COURSE. YOU SHOOT A GUN. IT'S NOT LIKE YOU MADE A LEFT TURN WRONG. IF THE GUN GOES OFF, ACCIDENTAL GUNSHOTS HAVE BEEN PROSECUTED. THE PROSECUTOR SAYS WE WON'T PROSECUTOR PEOPLE FOR FIRING THEIR GUN. GO OUT BACK IN THE YARD AND SHOOT IT IN THE AIR, FELONY.

TED SIMONS: GOOD TO HAVE YOU HERE.

TED SIMONS: MONDAY ON "ARIZONA HORIZON," THE FIRST WOMAN HIRED AS CHIEF OF THE PHOENIX POLICE DEPARTMENT AND THE FIRST WOMAN HIRED AS THE CITY'S FIRE CHIEF JOIN US TO DISCUSS THE IMPACT OF WOMEN LEADING PUBLIC SAFETY DEPARTMENTS. THAT'S MONDAY AT 5:30 AND 10:00 ON THE NEXT "ARIZONA HORIZON." TUESDAY: WE BEGIN OUR FOCUS ON THE FINAL ROUND OF NCAA BASKETBALL CHAMPIONSHIPS TO BE PLAYED IN GLENDALE WITH ASU BASKETBALL COACH BOBBY HURLEY, WHO "WON" A TITLE AS A PLAYER FOR DUKE. WEDNESDAY: WE LOOK AT THE ECONOMIC IMPACT OF THE NCAA EVENT. THURSDAY: WHAT ARE THE LOGISTICS OF PUTTING ON THIS MAJOR SPORTING SPECTACLE. AND FRIDAY, WE WRAP IT UP WITH A SPECIAL SPORTS REPORTERS EDITION OF THE JOURNALISTS ROUNDTABLE. FULL COVERAGE OF THE FINAL ROUND OF THE NCAA BASKETBALL TOURNAMENT, NEXT WEEK, ON "ARIZONA HORIZON." THAT'S IT. I'M TED SIMONS. THANKS FOR JOINING US. YOU HAVE A GREAT WEEKEND.

In this segment:
Jeremy Duda: Arizona Capitol Times; Bob Christie: Associated Press; Luige Del Puerto: Arizona Capitol Times
SPOTLIGHT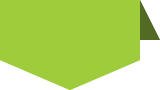 STAY in touch
with
azpbs.
org
!
Subscribe to Arizona PBS Newsletters: