Arizona Horizon host Ted Simons will talk with Arizona Governor Doug Ducey about current legislative and state issues, including the latest on efforts to expand vouchers in our state.
Transcript:
TED SIMONS: COMING UP ON THIS SPECIAL IN FOCUS EDITION OF ARIZONA HORIZON. TALKING ABOUT A VARIETY OF THINGS INCLUDING THE BUDGET, THE EXPANSION OF THE EDUCATION VOUCHER SYSTEM, AND NEW REGULATIONS ON THE CITIZENS INITIATIVE PROCESS. ARIZONA GOVERNOR DOUG DUCEY NEXT ON ARIZONA HORIZON.
TED SIMONS: GOOD EVENING, WELCOME TO THIS SPECIAL IN FOCUS EDITION OF "ARIZONA EDITION." I'M TED SIMONS. TONIGHT OUR GUEST IS ARIZONA GOVERNOR WHO DOUG DUCEY RECENTLY SIGNED A NUMBER OF HIGH PROFILE BILLs INTO LAW INCLUDING THE EXPANSION OF THE VOUCHER SYSTEM AND NEW REGULATIONS ON THE CITIZEN'S INITIATIVE PROCESSES. TO TALK ABOUT THAT AND MORE, ARIZONA GOVERNOR DOUG DUCEY. WE WELCOME GOVERNOR DOUG DUCEY.
TED SIMONS: ARE YOU RECOVERED FROM THE FINAL FOUR?
GOV. DOUG DUCEY: WHAT A GREAT WEEKEND. BOY DID WE PUT ON A TERRIFIC SHOW. CONGRATULATIONS TO THE ARIZONA DEPARTMENT OF TOURISM AND COMMERCE AUTHORITY AND THE NCAA. IT'S SATURDAY THROUGH MONDAY. THE WHOLE WORLD GOT TO SEE ARIZONA AGAIN AFTER THE SUPER BOWL, AFTER THE COLLEGE FOOTBALL NATIONAL CHAMPIONSHIP, IT WAS JUST A GREAT EVENT.
TED SIMONS: GREAT EVENT THERE. BASEBALL SEASON. WE COULD TALK SPORTS ALL DAY LONG. NOT HERE FOR SPORTS. HERE TO TALK ABOUT WHAT'S GOING ON WITH YOU AND THE LEGISLATURE. LET'S TALK ABOUT THE BUDGET. WHAT ARE YOU HEARING SO FAR? WHAT DO YOU WANT TO HEAR?
GOV. DOUG DUCEY: WE'RE CERTAINLY IN A DIFFERENT PLACE TODAY THAN WE WERE TWO YEARS AGO WHEN WE CAME IN TO OFFICE. WE HAD A $1 BILLION DEFICIT. ALL OF THE DECISIONS WERE TOUGH ONES. THIS TIME WE HAVE SOME EXTRA DOLLARS LAYING AROUND. SO I ENJOY THE DISCUSSION OF WHERE SHOULD WE SPEND THOSE, WHERE SHOULD WE INVEST THOSE, WHERE SHOULD WE IMPROVE THE TAX CODE. WE'RE SEEING THE RESULTS OF BETTER DECISIONS AND A GROWING ECONOMY. THE CENSUS BUREAU HAD MARICOPA COUNTY AS THE FASTEST GROWING COUNTY IN THE COUNTRY . TED, THERE'S 3,144 COUNTIES IN THE U.S. WE'RE NUMBER ONE. THIS REMINDS ME OF THE MID 2000s WHEN ARE OUR HOUSING MARKET WAS ON THE MOVE AGAIN. PEOPLE ARE MOVING HERE, COMPANIES ARE COMING HERE. WE HAVE ANNOUNCEMENTS LIKE INTEL FOR $7 MILLION IN THE STATE OF ARIZONA. SO WE'RE STARTING TO SEE WE'RE GOING NO THE RIGHT INTEREST. I WOULD LIKE TO MOVE FASTER ON THIS BUDGET DISCUSSION. WE HAVE A NEW SPEAKER OF THE HOUSE. WE HAVE A NEW PRESIDENT OF THE SENATE, STEVE YARBOROUGH. I'M GOING TO RESPECT THE CO-EQUAL BRANCH IN THE APPROPRIATION PROCESS. I'M CONFIDENT THAT AS WE GET THROUGH WITH THIS WE'LL PUT A SIGNIFICANT AMOUNT OF K-12 EDUCATION, GET MONEY TO OUR UNIVERSITIES AS WELL AS PROTECT CHILD SAFETY.
TED SIMONS: YOUR IDEA IS REGARDING NEW INITIATIVES OF $125 MILLION OR SO. THE HOUSE HAS RELEASED A BLUEPRINT OF WHAT THEY WOULD LIKE TO SEE, NOT SURE ABOUT THE SENATE, NOT SURE WHAT'S GOING ON OVER THERE. AS FAR AS THE HOUSE IS CONCERNED, THEY'RE ONLY SEEING $30 MILLION.
GOV. DOUG DUCEY: THIS IS WHERE THE NEGOTIATION COMES IN. THIS IS WHERE THE RELATIONSHIPS COME IN. THIS IS WHERE THE COMMUNICATION COMES IN. SO I'M CONFIDENT WE RELEASED THE BUDGET IN MID JANUARY. I'M READY TO SIGN IT TOMORROW, WE'RE GOING HAVE DISCUSSION WITH THE HOUSE AND THE SENATE. SPEAKER GOES THROUGH A MORE THOROUGH APPROPRIATION PROCESS. REALLY GOTTEN BUY-IN FROM THE MEMBERS. WE HAD GOOD COMMUNICATION THROUGH THE PROCESS BUT WE'LL PROBABLY GET DOWN TO THE SPECIFICS HERE IN THE NEXT SEVERAL WEEKS.
TED SIMONS: REAL QUICKLY, REGARDING TEACHER PAY, IT SOUNDS LIKE WE WANT TO SEE A 1% RAISE FOR THE NEXT SCHOOL YEAR COST MAYBE $30 MILLION, $40 MILLION. YOU HAVE THE 2.5% RAISE OVER FIVE YEARS, MAYBE $13 MILLION TOTAL OUTLAY THERE. CAN THE TWO MEET?
GOV. DOUG DUCEY: I BELIEVE WE CAN MEET. I THINK WHAT WE SHARE IS WE WANT TO SEE THE MAXIMUM AMOUNT POSSIBLE PUT IN K THROUGH 12 EDUCATION. THE MAXIMUM AMOUNT POSSIBLE GO TO OUR TEACHERS. SO IF WE CAN COLLABORATE FOR A BETTER NUMBER, A HIGHER NUMBER THERE, I'M ALL FOR IT.
TED SIMONS: WHAT ABOUT OVERSIGHT? A LOT OF OVERSIGHT FOR THAT MONEY? DO YOU THINK THAT IS GOING TO HAPPEN, MORE OVERSIGHT FOR THAT MONEY?
GOV. DOUG DUCEY: WHAT I WANT TO SEE IS WE PASSED PROP 123. IT WAS A GOOD FIRST STEP. WE HAVE A NET IN-FLOW OF $300 MILLION IN THE LAST SEVEN MONTHS. SOME PLACES I GO TO VISIT THESE SCHOOLS AND TEACHERS COME UP AND SAY THANK YOU. I GOT UP TO A $10,000 RAISE. OTHER PLACES I GO, A TEACHER HASN'T RECEIVED ANY RAISE. SO THIS IS ON THE PRINCIPLES AND THE SUPERINTENDENTS……WHATEVER THEY NEED THOSE DOLLARS FOR, I WOULD LIKE TO WORK TOGETHER WITH THE EDUCATION ESTABLISHMENT AND POLICY MAKERS. WE HAVE A TRANSPARENT LOOK AT THE NEW DOLLAR FLOWING. HOW WE GET THE TEACHERS' SALARIES TO GET WHAT THEY DESERVE.
TED SIMONS: THE REASONS FOR DISTRICT THAT MAY HAVE INCREASED TEACHERS' SALARIES IN THE PAST AND NEEDS THAT MONEY FOR INFRASTRUCTURE AND OTHER THINGS.
GOV. DOUG DUCEY: REAL NEEDS. BUS DRIVERS, INFRASTRUCTURE, CAFETERIA, WE COULD GO ON AND ON. THE MOST IMPORTANT PRESSING NEED IS FOR THE TEACHERS.
TED SIMONS: UNIVERSITY FUNDING HERE. NOW YOUR IDEA FOR THIS -- THIS COULD HONESTLY, YOU WANT TO SEE THE BUDGET PROCESS MOVING QUICKLY. THIS COULD BE A REAL STICKING POINT HERE. THAT'S WHAT I'M HEARING. YOUR IDEA OF USING A PERMANENT SHIP FOR SALES TAX MONEY, TO FUND BONDING FOR THE UNIVERSITIES, THERE IS A LOT OF PUSHBACK ON THIS. WHY DO YOU THINK YOUR PARTICULAR METHOD…WHY DO YOU THINK YOUR PARTICULAR INSTRUMENT MAKES SENSE.
GOV. DOUG DUCEY: WE HAVE UNIVERSITIES HERE AT THE STATE LEVEL. MICHAEL CROW AT ARIZONA STATE UNIVERSITY, THE STATE UNIVERSITY FOR THE NATION IS THE SECOND YEAR IN A ROW BEATING OUT PLACES LIKE STANFORD AND M.I.T. NEW PRESIDENT COMING IN TO THE U OF A. WE HAVE NAU HEAD IN THE RIGHT DIRECTION. OUR STATE IS ONE OF THE FASTEST GROWING IN THE COUNTRY. MORE OF OUR STUDENTS ARE GOING TO BE ATTENDING THE UNIVERSITIES. OUR K-12 IS IMPROVING. THEY HAVE NEEDS. WE THINK THIS IS A WAY TO GET DOLLARS TO THE UNIVERSITIES IN A WAY THAT PROTECTS THE GENERAL FUND AND IS FINANCIALLY RESPONSIBLE.
TED SIMONS: YET, WE'RE HEARING THAT CITIES AND TOWNS, THE TAX MONEY THAT THEY WOULD OTHERWISE RECEIVE, THEY'RE NOT HAPPY ABOUT THIS. AND THEY'RE THINKING THAT THIS IS -- THEY'RE NOT HAPPY ABOUT IT. AND, B, THEY DON'T THINK IT SETS A VERY GOOD PRECEDENT BECAUSE SOMEONE ELSE IS GOING TO WANT TO DO THIS IN THE FUTURE. DO THEY HAVE A POINT?
GOV. DOUG DUCEY: UNIVERSITIES ARE SPECIAL IN OUR STATE. THE SEASON POUNDS BENEFIT BY THE IMPROVEMENT IN THE INFRASTRUCTURE OF THE UNIVERSITIES AS WELL. ECONOMIC GROWTH WE SEE AS A RESULT OF THE INVESTMENTS IN THE UNIVERSITIES BENEFITS IT CITIES AND TOWNS. I WOULD LIKE PEOPLE TO LOOK BEYOND THE ONE-YEAR BUDGET SCHEDULE FOR A LONGER TERM. THAT'S WHAT THE ADMINISTRATION DOES. THAT'S WHAT THIS TOOL PROVIDES FOR THE UNIVERSITIES.
TED SIMONS: AND YET, THEY ARE SAYING THEY ARE ALREADY LOOKING LONG TERM. THEY HAVE BUDGETED A LOT OF THIS MONEY FOR POLICE, FIRE, FOR THESE SORTS OF THINGS. AGAIN, DO THEY HAVE A POINT? AND DO YOU UNDERSTAND THEIR CONCERN.
GOV DOU OH I UNDERSTAND THEIR CONCERNS, AND OF COURSE PUBLIC SAFETY IS THE FIRST RESPONSIBILITIY OF ANY ELECTED LEADERS. BUT I THINK WHEN YOU SEE GROWTH IN A STATE'S POPULATION AND GROWTH IN THE ECONOMY, YOU SEE THE TAX REVENUES GROWING, THAT SEES THE STATE'S…THAT CAN OVERCOME WHATEVER IS NECESSARY….
TED SIMONS: IT SOUNDS LIKE YOU LIKE THIS IDEA, YOU'RE GOING TO STICK TO IT. IT SOUNDS LIKE AT THE LEGISLATURE, THERE ARE A LOT OF FOLKS WHO DON'T LIKE THIS IDEA. IS THIS GOING TO BE SOMETHING THAT KEEPS THE LEGISLATION SESSION GOING FOR LONGER THAN FOLKS WANT TO SEE IT GOING?
GOV. DOUG DUCEY: WE'RE DONE WITH THE FIRST LEGISLATIVE SESSION, MARCH 7. WE'RE BEYOND THAT DATE. WE'RE NOT GOING ANYWHERE. THE GOVERNOR'S OFFICE IS OPEN 365 DAYS A YEAR. IF WE NEED TO STAY A LITTLE LONGER TO GET A BETTER PACKAGE FOR EDUCATION, THEN WE'LL STAY A LITTLE LONGER.
TED SIMONS: THE IDEA OF PERHAPS NOT SO MUCH MONEY COMING OUT, NOT USING ALL SALES TAXES. SOMEHOW, AGAIN, MEETING SOMEWHERE IN THE MIDDLE SO THE CITIES AND THE TOWNSTHAT THINK THEY ARE GOING TO GET HAMMERLED BY THIS DON'T GET HAMMERED SO FAR. IS THAT POSSIBLE?
GOV. DOUG DUCEY: I'M OPEN MINDED. I'M GOING TO TALK WITH LEGISLATORS AND WORK WITH LEADERSHIP. I BELIEVE THEY WANT TO GO IN A DIFFERENT DIRECTION. THEY HAVE INNOVATIVE IDEAS, IDEAS THEY DISCUSSED WITH CITY AND TOWNS OR MAYORS OR CITY COUNCIL MEMBERS. I'M GOING TO LISTEN.
TED SIMONS: LAST QUESTION ON THIS, WHY NOT JUST THE DEDICATED FUNDING FOR UNIVERSITIES?
GOV. DOUG DUCEY: IF WE'RE GOING TO THINK LONG TERM, AND GIVE THE UNIVERSITY PRESIDENT'S THE LONGER LATITUDE OF SOME OF THE LARGER PROJECTS THEY NEED TO COMPLETE, WE WANT TO HAVE SOMETHING THAT WE KNOW WILL BE THERE YEAR AFTER YEAR.
TED SIMONS: AND THIS IS PERMANENT EVERY YEAR, CORRECT?
GOV. DOUG DUCEY: IT'S PERMANENT EVERY YEAR. THE STATE IS IN A MUCH BETTER FINANCIAL POSITION. WE HAVE AN ECONOMY THAT'S $280 BILLION. WE HAVE ABOUT $9.2 BILLION OF DEBT WHEN I CAME IN TO OFFICE. WE PAID DOWN $400 MILLION DOLLARS OF DEBT. IF YOU LOOK AT THAT AS A HOUSE HOLD, THAT WOULD BE LIKE HAVING A $9,000 MORTGAGE ON A $280,000 SALARY. THAT WOULD BE CONSIDERED VERY RESPONSIBLE. SO INVESTING OR USING THIS VEHICLE FOR OUR UNIVERSITIES IS A VERY FISCALLY CONSERVATIVE WAY TO GROW OUR STATE.
TED SIMONS: EDUCATION VOUCHER EXPANSION. EDUCATION SCHOLARSHIP ACCOUNTS. THE EXPANSION OF THAT PROGRAM. YOU SIGNED THAT IN TO LAW. AGAIN, THAT WAS A RELATIVELY DIVISIVE ISSUE DOWN AT THE LEGISLATURE. IT STILL IS IN A LOT OF EDUCATION CIRCLES. WHY HAVE YOU SIGNED THAT? WHY IS THAT NECESSARY?
GOV. DOUG DUCEY: WELL, I THINK FIRST OFF, I WANT TO SAY THE EDUCATIONAL SAVINGS ACCOUNTS, WHICH I THINK IS THE BEST WAY TO LOOK AT THEM, ARE NOT SOMETHING NEW. THESE ARE SOMETHING THAT EXISTED SINCE 2011. AND THE PEOPLE THAT ARE THE PROPONENTS OF THESE SAVINGS ACCOUNTS ARE PEOPLE WHO CARE ABOUT KIDS. AND THEY THINK THAT THESE VEHICLES CAN HELP KIDS. THEY HAVE HELPED KIDS ON THE RESERVATIONS AND MILITARY FAMILIES, DISABLED KIDS. AND THIS IS AN EXPANSION. AND IT'S GOING TO BE GRADUAL. AND THERE'S A CAP ON THIS. SO I'VE ALWAYS BEEN A PROPONENT OF SCHOOL CHOICE. I WOULD LOOK AT THIS AS TRUE PARENTAL CHOICE. I THINK IT WILL BE A POSITIVE. WE'LL TAKE A LOOK AT IT. THERE ARE THINGS THAT HAPPENED, A VERY THOUGHTFUL AMENDMENT. A VERY THOUGHTFUL LEGISLATOR IN SENATOR BOB WORSELEY. PART OF IT WAS WHAT WE SUGGESTED WAS 100% OF THE FUNDING SHOULD GO TO LOW INCOME KIDS. THEY SHOULD GET A PREFERENTIAL TREATMENT IN THE NEEDS OF THE DOLLARS. THEY HAVE NEEDS THAT ARE DIFFERENT FROM OUR CHILDREN IN THE SUBURBAN AREAS. ONCE WE HAD THAT, I WAS MUCH MORE OPEN MINDED TO IT. THE SENATOR WORSELY PUT A CAP ON THE BILL WHICH ALLOWS US TO LOOK AT IT AND TO TEST IT AND SEE HOW IT WORKS. THE CAP WILL HAPPEN OVER THE NEXT SIX YEARS, 5,000 KIDS A YEAR. SO I THINK THIS IS RESPONSIBLE. IT'S JUST ONE MORE TOOL IN THE TOOL BOX FOR SCHOOL CHOICE AND REFORM.
TED SIMONS: THE CONCERN, THOUGH, IS IT OPENS PUBLIC MONEY UP FOR PRIVATE AND PAROCHIAL SCHOOLS AT A TIME WHEN PUBLIC SCHOOLS NEED ALL THE DOLLARS THEY CAN GET.
GOV. DOUG DUCEY: AND THE PUBLIC SCHOOLS ARE GOING TO GET ADDITIONAL DOLLARS. I WANT YOU TO KNOW THAT THIS -- ACCORDING TO JLBC IS SOMETHING THAT'S A NET POSITIVE FOR THE GENERAL FUND. THIS IS SOMETHING THAT YOU HAVE TO THINK OF AS A PARENT BEING ABLE TO HAVE A CHOICE ON WHERE THEY SEND THEIR CHILD. THE GENERAL FUND WILL BE PROTECTED AND WE'RE GOING TO PUT $114 MILLION ACCORDING TO MY BUDGET PROPOSAL OVER AND ABOVE THIS YEAR ON TOP OF PROPOSITION 1, 2, 3. THAT'S WHAT WE DO IN A GROWING ECONOMY. THE ADDITIONAL RESOURCES. AND, IT'S NOT JUST ABOUT RESOURCES, IT'S ALSO ABOUT REFORMS. I THINK YOU CAN DO BOTH. I THINK THIS CAME BEFORE THE BUDGET WAS PASSED, PEOPLE ARE CONCERNED ABOUT WHAT IS GOING TO BE ON THE BUDGET, THE FOCUS IS ON THE BUDGET AND WE'RE GOING TO BE LOOKING AT THESE ISSUES.
TED SIMONS: RESEARCHERS ARE CONCERNED. I THINK THERE WAS ONE LAWMAKER THAT QUOTED ALONG THE LINES THAT THERE ARE SOME CHOICES. SOME CHOICES ARE MORE OPTIONS THAN OTHERS, I FORGET HOW HE PUT IT. THE IDEA IS THAT IF YOU WERE A POOR FAMILY AND YOU GET HELP AS FAR AS THESE ACCOUNTS ARE CONCERNED, YOU STILL CAN'T AFFORD SOME OF THE BETTER SCHOOLS, TO THOSE WHO ARE GIVEN CANNOT AFFORD THE SCHOOLS. THAT OPTION DOES NOT EXIST FOR THE LOWER INCOME FAMILIES. ALL IT DOES IS HELP WITH PRIVATE SCHOOLS AND PAROCHIAL SCHOOLS.
GOV. DOUG DUCEY: LET'S MAKE THE FAMILY MAKE THE DECISION ON THAT. THIS IN MANY CASES CAN CLOSE THE GAP. THIS CAN BE USED FOR TUTORS, TEXTBOOKS, EDUCATIONAL THERAPY. THIS IS A CHOICE FOR A PARENT TO MAKE. NOW THEY HAVE THIS OPTION. THEY HAVE THIS SINCE 2011, LESS THAN 5,000 PARENTS PARTICIPATING IN IT. THEY HAVE FOUND IT TO BE IN EFFECT FOR THEM. LIT BE EXPANDING SO THAT OTHERS CAN PARTICIPATE BUT CAPPED AT 5,000 KIDS A YEAR. WE'VE GOT 1.1 MILLION CHILDREN IN OUR K-12 EDUCATION SYSTEM. AT THE SIX-YEAR CAP ON THIS, LESS THAN 3% WILL BE AVAILABLE TO PARTICIPATE. SO I THINK IT'S A GOOD, INNOVATIVE IDEA WORTH TRYING. AND WE WILL BE BACKING IT UP WITH RESOURCES.
TED SIMONS: STUDIES -- I KNOW THE ARIZONA REPUBLICANS HAVE LOOKED AT THIS A COUPLE OF TIMES. WHAT THEY FIND IS EVEN WITH THE EARLIER LIMITATIONS, KIDS WITH DISABILITIES, RESERVATIONS, MILITARY FAMILIES, ETC., THOSE THAT USE THE PROGRAM ARE THOSE WHO CAN AFFORD, MOSTLY, PRIVATE AND PAROCHIAL SCHOOLS. THE ONE YOU CARE FOR THE LEAST ARE THE ONES THAT WILL BE HELPING THE LOW INCOME FOLKS. DOES THAT CONCERN YOU?
GOV. DOUG DUCEY: OH IT DOES. WE SEE IN THE ACHIEVEMENT GAP IN THE LOW-INCOME AREAS WERE UNDERPERFORMING IN TERMS OF EDUCATIONAL RESULTS. IN SUBURBAN AREAS, WE'RE DOING JUST FINE. I WANT TO SEE THESE PARENTS NOT ONLY GET ADDITIONAL RESOURCES, BUT OPTIONS, REFORMS, AND INNOVATIVE IDEAS THAT THEY CAN USE. BUT THAT'S WHERE ONE OF THE EDUCATION GAP IS. THIS IS NOT AN ARIZONA ISSUE. THIS IS AN AMERICAN ISSUE. THIS IS HAPPENING ACROSS OUR COUNTRY. SCHOOL CHOICE IS PART OF IT. BUT SO IS INVESTING IN OUR TEACHERS. ANOTHER TOOL IN THE TOOL BOX.
TED SIMONS: OKAY, IF YOU'RE A LOW-INCOME FAMILY AND YOU'RE WATCHING THIS AND THEY SAY I STILL CAN'T SEND MY KIDS TO BROPHE OR XAVIER, THAT'S WHERE I WANT TO GO. I STILL CAN'T GO, IF YOUR AN UPPER LEVEL FAMILY YOU CAN ALREADY AFFORD TO GO THERE. THIS WILL HELP YOU WITH THE TUITION. SOME FOLKS HEAR THAT, THEY DON'T SEE A FAIR DEAL.
GOV. DOUG DUCEY: THERE ARE ADDITIONAL OPTIONS OUT THERE. THERE ARE OTHER SCHOOLS, OTHER IDEAS THAT HAVE NOT BEEN BROUGHT TO THE MARKET AT THIS TIME. LIKE I SAID IT… IT'S A LIMITED NUMBER OF CHILDREN. A GRADUAL INCREASE WITH A CAP ON IT. SO WE THINK WE KNOW WHAT THE FORMULA IS. WE JUST NEED TO DO MORE OF IT MORE OFTEN IN MORE PARTS OF OUR STATE.
TED SIMONS: IS THERE ENOUGH OVERSIGHT WHERE THIS MONEY IS GOING?
GOV. DOUG DUCEY: THIS BILL IMPROVES OVERSIGHT. WE WANT TO HAVE TRANSPARENCY AND ACCOUNTABILITY. WE CAN DO THAT. THIS WILL IMPROVE THAT. WE NEED TO WORK WITH THE DEPARTMENT OF EDUCATION SUPERINTENDENT AS WELL TO IMPROVE THAT.
TED SIMONS: THERE IS A LOT OF CRITICISM, THOUGH, THAT IT DOESN'T IMPROVE OVERSIGHT. THE OVERSIGHT FOR THE PRIVATE AND PAROCHIAL SCHOOLS ARE NOT THE SAME FOR THE PUBLIC SCHOOLS. SO WE HAVE PUBLIC MONEY GOING AND WE DON'T KNOW WHERE IT'S GOING OR WHAT IT'S DOING.
GOV. DOUG DUCEY: WELL, THERE'S A COMPROMISE ON THIS. THERE'S ACCOUNTABILITY WHEN WE HAVE 50 STUDENTS IN THE SCHOOL. WE HAVE AGGREGATE SCORES. MY FIRST CONCERN IS FOR THE CHILD AND THE PARENT AND WHAT THEIR CHOICE IS. THE ULTIMATE MEASURE OF ACCOUNTABILITY IS IMPROVEMENT AND RESULTS. THE LAST RESULTS WE RECEIVED, ARIZONA WAS LEADING THE COUNTRY, LEADING THE COUNTRY IN IMPROVEMENT, IN MATH, AND IN READING. WE'RE GOING TO HAVE NEW SCORES ARE COMING OUT THAT ARE INDEPENDENT. LET'S SEE HOW WE'RE DOING. AND IF WE CAN CONTINUE TO DO THAT, WE WANT TO GIVE PARENTS THOSE CHOICES WHILE AT THE SAME TIME, WE CAN DO A BETTER JOB IN TERMS OF ACCOUNTABILITY AND TRANSPARENCY.
TED SIMONS: HOW DO YOU EXPLAIN THE DISCONNECT, THOUGH? WE JUST HAD FIVE ARIZONA TEACHERS OF THE YEAR COMING OUT, BLASTING YOU, BASICALLY SAYING THAT YOUR ACTIONS -- YOUR WORDS ARE NOT BACKED UP BY YOUR ACTIONS.
GOV. DOUG DUCEY: TED, THEY WERE NOT BLASTING ME. I SPENT AN HOUR WITH THEM IN THIS VERY OFFICE YESTERDAY. WE HAD A VERY POSITIVE DISCUSSION. THEY SHARED THEIR CONCERNS ABOUT THIS ISSUE. I THINK SO OFTEN MUCH OF THE REPORTING ON THIS HAS BEEN SO HYSTERICAL AS IF THIS SMALL REFORM WILL BE THE END OF THE WORLD. ONCE THEY HEARD ABOUT THE ADDITIONAL RESOURCES THAT WE'RE GOING TO BE PROVIDING THE PROGRAM TO FORGIVE TEACHER DEBT THE WAY WE'RE GOING TO ATTRACT TEACHERS WITH BONUSES, THE -- THE ACCREDITATION THAT WE'RE GOING TO HAVE TO HAVE NEW TEACHERS INTO K-12 EDUCATION. THEY SAW THE BROADER EDUCATION REFORM. THEY MAY NOT HAVE BEEN HAPPY WITH EACH COMPONENT OF IT, BUT THEY SAW IT WAS MORE THAN SINGULARLY FOCUSED. A TERRIFIC MEETING. IN ADDITION, I VISITED DOZENS OF SCHOOLS OVER THE LAST TWO YEARS. AND I HEAR A LOT OF POSITIVE FEEDBACK FROM TEACHERS. I HEAR NEGATIVE FEEDBACK TOO, I LISTEN TO IT. I THINK THE STATE OF THE STATE AND THE PACKAGE THAT WE'RE MOVING FORWARD IN TERMS OF OUR AGENDA AADDRESSES IT, ADDRESSES IT IN A POSITIVE WAY.
TED SIMONS: FOR THOSE WHO SAY, LAST POINT ON THIS, FOR THOSE WHO SAY WE ARE CONSTANTLY STRUGGLING TO FUND PUBLIC SCHOOLS, AND WE HAD A LAWSUIT THAT HAD TO BE SETTLED, TO FUND PUBLIC SCHOOLS. WE'VE GONE THROUGH ALL SORTS OF HURDLES HERE. THIS COMES ALONG USING PUBLIC MONEY FOR PRIVATE AND PAROCHIAL SCHOOLS. FOR THOSE WHO SAY THAT'S THE WRONG MESSAGE AND THE WRONG AVENUE TOO TAKE, YOU SAY --
GOV. DOUG DUCEY: I SAY IT'S PUBLIC MONEY FOR PUBLIC EDUCATION. WE'RE ABOUT EDUCATING OUR PUBLIC. ANY KID THAT'S CHILD OF ARIZONA DESERVES A GOOD EDUCATION. WE'RE GOING TO GIVE THEM DIFFERENT CHOICES. WE'RE GOING TO HAVE REFORMS AND RESOURCES ALONG THE WAY. WE'RE LEADING ON THAT WITH PROP 123 AND THE BUDGET PACKAGE THAT WE HOPE TO PASS FOR THE NEXT SEVERAL WEEKS.
TED SIMONS: REAL QUICKLY, THE GOLDWATER INSTITUTE….BEFORE YOU EVEN HAD A CHANCE TO SIGN THE THING CAME OUT AND SAID WE'RE GOING TO LIFT THAT CAP.
GOV. DOUG DUCEY: WE'RE NOT ENTERTAINING THAT ONE BIT. THE BILL I SIGNED WAS THE BILL THAT HAD THE WORSELEY AMENDMENT ON IT THAT PUT THE CAP THERE. THE CAP IS THERE AND WE'RE GOING TO SEE HOW THIS WORKS. THIS IS GOING TO BE MY POLICY ON EDUCATION GOING FORWARD. WE'RE GOING TO DO MORE OF WHAT WORKS AND WE'RE GOING TO STOP DOING WHAT DOESN'T WORK. THIS JUST WAS SIGNED INTO LAW. WE HAVE NO EVIDENCE OF WHAT'S GOING TO HAPPEN. LET'S TAKE A LOOK AT THE PROGRAM.
TED SIMONS:SO YOU'RE NOT GOING TO PUSH THOSE CAPS.
GOV. DOUG DUCEY: WE'RE GOING TO HAVE EVIDENCE OF WHAT'S GOING ON BEFORE WE MAKE ANY CHANGES, REFORMS, OR IMPROVEMENTS. LIFTING THE CAPS ARE OFF OF THE TABLE.
TED SIMONS: YOU SIGNED A BAN ON PAYING PER SIGNATURE. WHY?
GOV. DOUG DUCEY: WE WANT TO SEE THE PROCESS OF TERMS OF INITIATIVE TO BE MORE TRANSPARENT. WE WANT TO ALSO SEE GOOD IDEAS MOVE FORWARD. WE WANT TO SEE THE PUBLIC HAVE THE PROPER SCRUTINY. WHAT OUR CONCERN WAS WAS SPECIAL INTERESTS PARACHUTING INTO THE STATE, PAYING DOLLARS FOR THOUSANDS OF SIGNATURES. HAVING A GLOSSY AD CAMPAIGN, AND SEPTEMBER AND OCTOBER. AND THEN PASSING SOMETHING THAT WAS PERMANENT AND UNCHANGEABLE. I'M A FAN OF THE INITIATIVE PROCESS. I PARTICIPATED IN IT MYSELF. WE'LL BE ABLE TO MOVE THE THINGS TO THE BALLOT THROUGH INITIATIVE. IT WILL BE A SAFEGUARD IF WE HAVE BETTER OVERSIGHT OF THE INITIATIVES.
TED SIMONS: HOW DOES IT HELP THE INITIATIVE PROCESS? HOW DOES IT HELP CITIZENS GET THEIR VOICES HEARD BY WAY OF THE BALLOT PROCESSES. IT SEEMS THAT THIS AND OTHER ATTEMPTS MAKE IT FAR MORE DIFFICULT.
GOV. DOUG DUCEY: WELL, WE WANT TO HAVE CITIZEN INITIATIVES MOVING TO THE BALLOT. WE WANT TO DO OUR BEST TO HAVE SPECIAL OUT OF STATE INTERESTS FOR USING ARIZONA AS AN INNOVATIVE PLACE TO TEST NEW IDEAS. CITIZENS WILL STILL GO FORWARD. IT WILL BE AS WELL THOUGHT THROUGH AS POSSIBLE. IT'S MUCH LIKE THE VOTER REFORMS THAT WE'VE HAD. WE WANT TO MAKE IT EASY TO VOTE AND HARD TO CHEAT. WE HAVE THE INITIATIVES AND REFERENDUMS MOVING FORWARD AS SOON AS POSSIBLE.
TED SIMONS: WHY DIDN'T WE SEE THESE ATTEMPTS IN YEARS PAST?
GOV. DOUG DUCEY: WELL, ONLY RECENTLY, I THINK, YOU SEE SO MUCH OF THE LEGISLATING ATTEMPT TO BE DONE AT THE BALLOT BOX. IF WE'RE GOING TO DO IT THAT WAY, WE SHOULD BE THOUGHTFUL ABOUT IT.
TED SIMONS: BUT SOME ARE SAYING THAT THIS IS NEW REPUBLICAN PARTY CHAMBER OF COMMERCE NOT HAPPY ABOUT THE MINMUM WAGE BEING INCREASED. HARD TO FIND YOUR WAY AROUND THAT.
GOV. DOUG DUCEY: THIS IS THE SAME LAW THAT JANET NAPOLITANO SUPPORTED BY REBECCA RIOS. THIS IS NOT A PARTISAN LAW. THIS IS A NONPARTISAN IDEA. AN IMPROVEMENT ON THE PROCESS. WE BELIEVE AND SO DID GOVERNOR NAPOLITANO AND GOVERNOR RIOS.
TED SIMONS: SO IT'S JUST COINCIDENCE THAT AFTER THE MINIMUM WAGE WAS PASSED, THIS HAPPENS.
GOV. DOUG DUCEY: I'VE BEEN MORE FOCUSSED ON ACTION-ORIENTED REWARDS ON MY AGENDA VERSUS PROCESS REFORMS. THIS IS THE PROCESS REFORM THAT CAME THROUGH THE LEGISLATIVE PROCESS. I THINK IT'S A GOOD IDEA AND I SIGNED IT.
TED SIMONS: DO YOU THINK THIS MEANS THAT ONLY THOSE, ONLY, ONLY BIG MONEY NOW CAN AFFORD TO GET SOMETHING ON THE BALLOT AS OPPOSED TO A TRUE CITIZEN'S INITIATIVE?
GOV. DOUG DUCEY: OH, I THINK WE CAN HAVE A TRUE CITIZEN'S INITIATIVE. IF THAT'S -- I CAN'T WAVE A MAGIC WAND AND PEOPLE AND SPECIAL INTERESTS ARE IMPOSSIBLE TO OPERATE. IT'S IMPOSSIBLE TO STOP THEM. WE WANT TO HAVE THE TRUE INITIATIVES ON THE BALLOT.
TED SIMONS: LAST QUESTION ON THIS. WHY IS IT IMPORTANT TO HAVE THESE KINDS OF REGULATIONS ON CITIZENS' INITIATIVES PROCESS AND NOT TO WHO'S CONTRIBUTING TO YOUR CAMPAIGN, THE LEGISLATORS' CAMPAIGN, FOR ANYBODY RUNNING TO OFFICE.
GOV. DOUG DUCEY: REGARDLESS OF WHAT YOU THINK OF, THEY STAND ACCOUNTABLE TO THE VOTERS EVERY TWO YEARS. AND THE VOTERS CAN THROW THEM OUT OR MYSELF WHEN EVER THEY LIKE. THESE INITIATIVES ARE VOTER PROTECTED AND UNCHANGEABLE. SO THAT'S THE BIG DIFFERENCE.
TED SIMONS: OKAY, SO THE SAME VOTERS THAT GET WILD BY THE GLOSSY STUFF IS PARACHUTED IN, YOU STILL THINK THAT THEY'RE OKAY AS FAR AS EVERY TWO YEARS AND HAVING DARK MONEY OR NOT SO DARK MONEY COMING IN AND PROPPING UP CANDIDATES?
GOV. DOUG DUCEY: I THINK THE IDEA THAT WE SHOULD FOLLOW THE LAW, THAT WE SHOULD ALL PLAY BY THE RULES. BUT I THINK THERE'S PEOPLE THAT WANT TO BE INVOLVED IN THE ELECTION PROCESS AND WHAT I'VE DONE IS DISCLOSED EVERYTHING THAT I'M LEGALLY REQUIRED TO. THAT'S WHAT EVERYONE WHO SIGNS UP FOR OFFICE DOES. BUT YOU FOLLOW THE LAW AND YOU PLAY BY THE SAME RULES.
TED SIMONS: YOU START WITH A CONVERSATION WITH ARIZONA GROWING AS FAR AS POPULATION IS CONCERNED, ECONOMICS ARE CONCERNED. I GUESS YOU STUDIED THE W.P CAREY SCHOOL, 2016 NONFARM JOB GROWTH WITH CITIES AND STATES. ARIZONA TIED FOR EIGHTH, 2.6 GROWTH. OKAY. BUT FIRST TIME IN THE TOP 10 SINCE 2013. THAT'S IMPROVEMENT. WHAT'S GOING ON?
GOV. DOUG DUCEY: IT'S A GOOD SIGN. I MEAN, IN THE GAME OF STATES, PEOPLE VOTE WITH THEIR FEET. IN THE GAME OF… PEOPLE VOTE WITH THEIR DOLLARS. WE KNOW WE HAVE A GREAT QUALITY OF LIFE HERE. 70% OF OUR ADULT POPULATION GREW UP SOMEWHERE ELSE AND CHOSE TO COME HERE. NOW, WE SEE COMPANIES COMING HERE, SUPPLY CHAINS COME HERE. OUR HOUSING MARKET IS GROWING AGAIN. WE'VE HAD A GREAT PRODUCT TO SELL. I SPENT A LOT OF TIME IN CALIFORNIA, MEXICO, CANADA. I THINK WE'RE STARTING TO SEE THE ECONOMY TURN. WHEN THE AMERICAN ECONOMY GROWS, ARIZONA DOES BETTER. WHEN AMERICAN ECONOMY SHRINKS, IT'S OFTEN TOUGHER ON US BECAUSE WE'VE BEEN A GROWTH STATE. WE'RE IN ONE OF THE POSITION WHERE IS WE CAN BE OPTIMISTIC AND POUR THE GAS ON IN TERMS OF OUR ECONOMY. WE ARE WANT TO DO IT RESPONSIBILY, WE DON'T WANT TO BE OVERGROWN OR LIKE A LOS ANGELES. WE HAVE A SAFE PLACE TO LIVE. I WANT TO KEEP IT SAFE. I HAVE A LOT OF CARE AND CONCERN FOR OUTLYING AREAS, THE RURAL AREAS. WE'RE SEEING THE ECONOMY TURN IN A POSITIVE DIRECTION.
TED SIMONS: UTAH, IDAHO, NEVADA, WASHINGTON, OREGON, THEY'RE ALL AHEAD OF US. HOW DO THEY -- WHAT ARE THEY -- ARE THEY DOING SOMETHING THAT WE SHOULD LOOK AT AND SAY, WE'RE TIED WITH CALIFORNIA. I KNOW HOW YOU FEEL ABOUT CALIFORNIA. BUT STILL THE PLACE IS A SUCCESS IN A VARIETY OF WAYS. ALL OF THESE PLACES, ARE THEY DOING SOMETHING THAT WITH CAN LOOK AT AND TRY TO DO OURSELF?
GOV. DOUG DUCEY: I THINK WE'RE LEADING THE PACK IN TERMS OF REFORMS, OF LOWERING TAXES, LIGHTENING REGULATIONS, BEING IN PLACE WITH LOW LIMIT AND LITIGATION AND YOU KNOW REALLY REMOVING -- REMOVE 500 REGULATIONS AT THE STATE LEVEL THIS YEAR. AFFORDABLE ENERGY, AMPLE WATER, IMPROVING K-12 EDUCATION. WE'RE GETTING THE MESSAGE OUT THERE. WE'RE GETTING THE MESSAGE OUT THERE. AND I REALIZE THE SIZE AND SUCCESS OF CALIFORNIA. BUT I THINK THIS IS ALSO A DIRECTIONAL GAME. ARE YOU GOING UP OR ARE YOU GOING DOWN? BUT THE LION'S SHARE OF PEOPLE THAT I TALKED TO AND BUSINESS OWNERS IN A ARE RELOCATING ARE FROM CALIFORNIA. AND THAT'S A FACT. AND IT'S SOMETHING I INTEND TO TAKE ADVANTAGE OF AS LONG AS I HAVE THIS OFFICE.
TED SIMONS: GOVERNOR, GOOD TO SPEAK WITH YOU.
GOV DOUG DUCEY: GOOD TO SPEAK WITH YOU TOO. T
TED SIMONS: THANKS FOR JOINING US. WE APPRECIATE IT. THAT IS IT FOR NOW. I'M TED SIMONS. THANK YOU SO MUCH FOR JOINING US. YOU HAVE A GREAT EVENING.
VIDEO: IF YOU HAVE COMMENTS, CONTACT US AT ONE OF THE ADDRESSES ON THE SCREEN. YOUR COMMENTS MAY BE USE IN A FUTURE EDITION OF ARIZONA HORIZON. THANK YOU.

In this segment:
Doug Ducey: Arizona Governor
SPOTLIGHT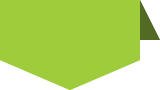 STAY in touch
with
azpbs.
org
!
Subscribe to Arizona PBS Newsletters: