Three local journalists will give their insight into the week's big stories.
Transcript:

TED SIMONS: GOOD EVENING AND WELCOME TO "ARIZONA HORIZON" JOURNALISTS ROUNDTABLE I'M TED SIMONS JOINING US RACHEL AND BOB CHRISTIE OF THE ASSOCIATED PRESS AND JEREMY DUDA OF THE ARIZONA CAPITAL TIMES. JUST A FEW HOURS AGO GOVERNOR DOUG DUCEY SIGNED ANOTHER BILL INTO LAW THAT TARGETS THE INITIATIVE PROCESS. WHAT'S THIS ONE ALL ABOUT?

RACHEL LEINGANG: SO THIS INSTITUTES THE CONCEPT OF STRICT COMPLIANCE. SO ALL OF THE NUMEROUS LAWS THAT APPLY TO BALLOT INITIATIVE NOW, EVEN IF YOU HAVE A SMALL ERROR IN THEM AND EVEN IF YOU SUBSTANTIALLY COMPLY WITH LAWS, YOUR SIGNATURES COULD BE THROWN OUT. SO, IT IS KIND OF -- MAKES IT MORE DIFFICULT AND MAKES IT MORE DIFFICULT TO GIVE A MEASURE ON THE BALLOT. A LOT OF THINGS SUBSTANTIALLY COMPLY BUT DON'T STRICTLY COMPLY WITH INITIATIVE LAWS.

TED SIMONS: THOSE ARE THE TWO MAGIC WORDS. USED TO THE SUBSTANTIAL NOW STRICT WHAT DOES IT MEAN?

BOB CHRISTIE: IT MEANS ARIZONA SUPREME COURT 60 OR 70 YEARS AGO SET A SUBSTANTIAL COMPLIANCE RULE IN PLACE. IF MINOR ERRORS OR PROCEDURAL PROBLEMS THAT ARE A SMALL IN SIGNATURE OF SOMEBODY THAT DOESN'T COMPLETE THEIR FULL ADDRESS OR IF THERE'S SOME PROBLEM WITH THE ACTUAL TEXT OF THE INITIATIVE, AS LONG AS THE INTENT IS CLEAR, AND YOU CAN CLEARLY UNDERSTAND WHAT'S BEING SAID, IT'S LEGAL. AND, WHAT THIS LAW OR CHANGE DOES, WHICH WAS SENDING LAW IN 2 OR 3 HOURS GO BY THE GOVERNOR EVERY MARGIN HAS TO BE PERFECT AND EVERY WORD HAS TO BE PERFECT AND ALL THIS STUFF HAS TO STRICTLY COMPLY. AND THE ARE ON THE SUPREME COURT DID THIS YEARS AS GO IS BECAUSE THIS COMES FROM THE PEOPLE AND THE PEOPLE DON'T HAVE A BUNCH OF LAWYERS. PEOPLE MAKE MISTAKES. AND SO, THEY SET THIS LOWER STANDARD.

TED SIMONS: BUT IT'S A LOWER STANDARD AND IT'S NOW INTO LAW. IS A COURT GOING TO BUY THIS?

JEREMY DUDA: SUPPOSEDLY THEY PROBABLY WILL. THIS IS THE OLD SUBSTANTIAL COMPLIANCE STANDARD. THAT WAS NOT LEGISLATIVE IT IS SOMETHING THE COURTS DECIDE BECAUSE OF HOW BETTER RATED THE INITIATIVE DIRECT DEMOCRACY CITIZEN INITIATIVE PROCESS WAS. THIS IS LEGISLATURE CAN SET STANDARDS THEY WANT THERE MAY BE SOME OF THESE OTHER INITIATIVE THIS ONE I IMAGINE WOULD STAND AND THIS WAS ONE PART OF REALLY A THREE-PRONGED ATTACK ON THE INITIATIVE PROCESS THAT WE'RE SEEING THIS YEAR WITH GOVERNOR ALREADY SIGNED ONE BILL THAT CRACKS DOWN ON HOW THESE INITIATIVE CAMPAIGNS CAN PAY SIGNATURE GATHERERS AND A LOT OF PEOPLE WERE UPSET ABOUT THAT. THIS IS THE BIG ONE, THE BIG THREE YOU TALKED ABOUT PEOPLE INVOLVED IN THE DIRECT DEMOCRACY PROCESS. THEY WOULD ALL TELL YOU THE SIGNATURE THAT WAS ONE. THIS IS THE ONE THEY WERE WERE ALL REALLY CONCERNED ABOUT.

TED SIMONS: AGAIN, STRICT COMPLIANCE, OKAY. I SIGN MY NAME ON TO SOMETHING. AND WHAT? I DON'T SIGN CLEARLY. I FORGET TO LEAVE THE S ON THE LAST PART OF MY NAME. SOMETHING -- I JUST --

RACHEL LEINGANG: ESSENTIALLY.

TED SIMONS: I'M NO GOOD?

RACHEL LEINGANG:IT'S ESSENTIALLY PAPERWORK ERRORS. I MAKE THEM. EVERYONE DOES REALLY. THE GOP STATE GOP ACKNOWLEDGED THIS WILL MAKE IT MORE DIFFICULT. YOU KNOW SIGNATURES TOSSED. THIS HAPPENED YOU KNOW IN THE PAST THERE'S BEEN THINGS THAT COULD HAVE EASILY BEEN TOSSED FOR STRICT COMPLIANCE HAD IT BEEN IN PLACE. AND NOW THAT IT'S IN PLACE I THINK YOU'LL SEE MORE SIGNATURES BEING THROWN OUT.

TED SIMONS: REPUBLICANS, THE GOVERNOR SAYING IT PROTECT THE PROCESS. WAS THE PROCESS UNDULY UNPROTECTED?

BOB CHRISTIE: WELL THE ARGUMENT IS FROM THE GOVERNOR AND FROM THE REPUBLICANS AND FROM THE ARIZONA CHAMBER, WHICH IS WHERE THESE BILLS REALLY EMANATE, IS THAT ONCE AN VOTER INITIATIVE IS PASSED INTO LAW, IT IS VIRTUALLY IMPOSSIBLE FOR THE LEGISLATURE TO CHANGE IT BECAUSE OF THE VOTER PROTECTION ACT WHICH VOTERS PUT INTO PLACE 20 YEARS AGO OR SO THAT SAYS YOU CAN ONLY CHANGE IT WITH A THREE-QUARTERS VOTE AND ONLY IF YOU FURTHER THE PURPOSE. AND SO THEY'RE REALLY UPSET THEY'RE LOCKED IN BY THESE INITIATIVE. AND SO, IF -- LISTEN, THEY WANT TO CHANGE. THEY WANT TO MAKE IT HARD TO GET INITIATIVE OR NOT. THEY FEEL THAT THEY SHOULD FOLLOW THE LAW STRICTLY ALL THE WAY DOWN IF WE'RE GOING TO PUT IT IN STONE.

JEREMY DUDA: BOB MENTIONED VOTER PROTECTION ACT AND A LOT OF ANGER OF THE LEGISLATURE HOW THEY CANNOT CHANGE THINGS BECAUSE OF THAT AND REMEMBERING HOW THEY GOT STUCK WITH VOTER PROTECTION ACT IN THE FIRST PLACE WHICH IS BECAUSE THE LEGISLATURE WAS NOT PROTECTING INITIATIVE OR MEASURES PASSED BY THE VOTERS AND ALREADY WE HAVE BEEN HEARING AT LEAST SOME CHATTER OF TRYING TO GO BACK AND DO SOMETHING SIMILAR TO ROLL BACK WHAT THE LEGISLATURE IS DOING HERE. I DON'T KNOW IF IT WILL HAPPEN. THERE'S TALK OF CITIZEN REFERENDUM AND INITIATIVES.

RACHEL LEINGANG: IT'S IDEOLOGICALLY BASED. THE LEGISLATURE IS CONTROLLED BY REPUBLICANS. SO IS GOVERNOR'S OFFICE. HAS BEEN FOR QUITE SOME TIME. THE ONLY WAY FOR PROGRESSIVE GROUPS IN THE PAST FEW YEARS TO GET ANY SORT OF ANYTHING PASSED IS THROUGH THE BALLOT. AND THAT'S HOW WE GOT A MINIMUM WAGE INCREASE. THAT SEEMS TO BE WHAT CAUSED ALL THIS HAPPEN THIS YEAR SPECIFICALLY. MARIJUANA GOT ON THE BALLOT. THAT'S NOT SOMETHING GOP CONTROL WANTS TO HAVE AND THEY WOULD DENY IT'S BASED ON IDEOLOGY ALONE AND CERTAINLY THAT PLAYS INTO IT, THEY RECOGNIZED THAT YOU KNOW PROP 206 THAT RAISED MINIMUM WAGE WAS A WAKE-UP CALL THIS PROCESS SHOULD BE MORE DIFFICULT IT FORCED LEGISLATURE'S HANDS IN SOME WAYS.

BOB CHRISTIE: LET'S NOT FORGET THE THIRD BILL, WHICH HAS NOT GONE TO THE GOVERNOR YET, WHICH I THINK IS ALSO EXTREMELY BAD TRYING TO GET THE INITIATIVE ON. THAT BILL WOULD ALLOW -- IT ADDS A WHOLE SLEW OF REGISTRATION REQUIREMENT FOR PETITION CIRCULATORS AND IT'S TOUGHENING THE CIVIL PENALTY. SO, FOR INSTANCE, IF I HIRE A CIRCULATION COMPANY GO GET MY SIGNATURES, AND IT TURNS OUT ONE OF THE PEOPLE THEY HIRE HAS FRAUD, THE PERSON WHO RUNS THE COMMITTEE IS LIABLE FOR 1,000 PER VIOLATION. SO, IF I AM A PERSON WHO WANTS TO GET SOMETHING ON THE BALLOT AND I START THE COMMITTEE I'M PERSONALLY RESPONSIBLE FOR THE ACTS OF ALL THE PEOPLE I HIRE AND IT COULD BE TENS OF HUNDREDS OF THOUSANDS OF DOLLARS OF FINES.

TED SIMONS: ONE LAST POINT ON THIS AGAIN. THIS SOUNDS FROM A DISTANCE LIKE A CURTAILMENT OF PROCESS HERE. IF I'M A JUDGE AND I'M SEEING ONE, TWO, THREE OF THESE BILLS PASS LEGISLATURE AND I'M TRYING TO FIGURE OUT, IS THE WILL OF THE -- IS THIS PROTECTING THE WILL OF THE PEOPLE. THE WILL OF THE PEOPLE ENSHRINED IN THE CONSTITUTION, DOES THIS ADVANCE THAT? I'M NOT SEEING THAT.

JEREMY DUDA: NO, THERE HAS BEEN TALK I THINK, ALREADY, OF MAYBE A POSSIBLE LEGAL CHALLENGE ESPECIALLY IF ALL THREE OF THESE BILLS GO THROUGH. BECAUSE IN THE PAST, THE COURTS AND GOVERNMENT HAS HELD THIS INITIATIVE PROCESS TO BE, YOU KNOW, KIND OF HELD IT AS SACROSANCT AND NOW THERE'S TALK OF ALL THESE THINGS COMBINED. IT'S NOT JUST THIS YEAR. THINGS IN PREVIOUS YEARS TOO, THAT COMBINED, THIS IS SUCH A HINDRANCE OF THIS CONSTITUTIONALLY PROTECTED RIGHT OF ARIZONA CITIZENS THERE COULD BE GROUNDS FOR MOUNTING A LEGAL CHALLENGE.

BOB CHRISTIE: THAT'S VERY TRUE. I TALKED TO A LAWYER THAT SAID ABSOLUTELY THAT STUFF HE PASSED IN THE LAST COUPLE YEARS MADE IT MORE DIFFICULT. THESE THREE ON TOP OF IT WOULD MAKE IT EXTREMELY DIFFICULT AND HE SAYS I THINK WE HAVE A CASE TO GO TO THE COURTS WITH. AND NOW, YOU HAVE TO UNDERSTAND, WHY DO WE HAVE THREE DIFFERENT BILLS THIS YEAR. ALL WE HAVE TO DO IS REMEMBER BACK FOUR YEARS AGO 2305 THEY RAN THROUGH MAJOR OVERHAUL AND VOTERS GOT TOGETHER AND COLLECTED SIGNATURE TO REFER TO THE BALLOT AND REPEALED IT THE NEXT YEAR. SO THIS WAY, WE HAVE THREE SEPARATE BILLS IF SOMEONE IT WAS TO REFER TO THE BALLOT TO KEEP IT FROM GOING INTO EFFECT COLLECT THREE SIGNATURES THREE TIMES AND THIS IS VERY INTELLIGENT STRATEGY.

TED SIMONS: IN THE ZONE YES, EXACTLY. ALL RIGHT, BUDGET NEGOTIATIONS, NOT HEARING MUCH.

RACHEL LEINGANG: WHAT BUDGET?

TED SIMONS: YES.

RACHEL LEINGANG: AND THERE'S SEEMING TO BE AN IMPACT NOW SEEMING LIKE A MAJOR HANG-UP UNIVERSITY BONDING PROPOSAL THAT GOVERNOR DUCEY ANNOUNCED IN JANUARY THAT WOULD ALLOW UNIVERSITIES TO BASICALLY RECAPTURE THE TPT THE SALES TAX THAT THEY WOULD PAY TO THE STATE OR THAT WOULD GO TO CITIES AND COUNTIES AND LET'S THEM KEEP IT TO BOND FOR UP TO A BILLION DOLLARS TO BUILD BUILDINGS FOR RESEARCH AND INFRASTRUCTURE AND POTENTIALLY FOR GENERAL OPERATIONS AND LAWMAKERS ARE REALLY NOT ON BOARD. VERY FEW OF THEM ARE ON BOARD.

TED SIMONS: AND NOT ONLY THAT, BUT IT SOUNDS LIKE THIS COULD MAKE FOR A LONG SLOG AS FAR AS THE LEGISLATIVE SESSION IS CONCERNED. WE HAD MINORITY LEADERSHIP ON THIS WEEK TO TALK ABOUT SENATOR STEVE FARLEY SAYING THEY COULD BE THERE A WHILE. TAKE A LISTEN.

SENATOR STEVE FARLEY: THE LONGER WE WAIT AROUND THE MORE TROUBLE WE GET INTO DOWN AT THE CAPITAL. SADLY I HAD A MEETING WITH THE PRESIDENT TODAY AND IT SOUNDS LIKE THAT THE LEGISLATIVE REPUBLICANS AND GOVERNOR ARE PRETTY FAR APART ABOUT A LOT OF ISSUES RIGHT NOW.

TED SIMONS: GIVE ME BASICS. WHAT ARE THE BIGGER ISSUES.

SENATOR STEVE FARLEY: THE BIGGEST ISSUE I THINK IS UNIVERSITY BONDING PROPOSAL. I THINK A LOT OF REPUBLICANS DON'T LIKE THE IDEA OF TAKING -- BORROWING MORE MONEY AND DEMOCRATS DON'T LIKE THE IDEA OF TAKING STATEHOOD REVENUES AWAY FROM CITIES.

TED SIMONS: THERE YOU HAVE IT. WE'VE TALKED ABOUT THIS BEFORE. AND IT SEEMS LIKE IT'S A KIND OF THING THAT MAY BE A LITTLE HORSE TRADING THERE AND SHARING HERE AND THERE AND EVERYONE IS KIND OF ENTRENCHED, AREN'T THEY?

BOB CHRISTIE: MAYBE, MAYBE NOT. SO, FINALLY, THURSDAY, THE SENATE AND THE HOUSE GOT ON THE SAME PAGE WITH THE PROPOSAL. AND WE HAD SORT OF INFORMAL BACK OF THE NAPKIN HOUSE PROPOSAL FROM THE REPUBLICANS, FIRST SEVERAL TWO OR THREE WEEKS NOW AND THEY WERE WORKING WITH THE SENATE AND THEY GOT TOGETHER AND THEY CAME ONE A SINGLE PROPOSAL AND THEY MET WITH THE GOVERNOR'S OFFICE THURSDAY EVENING AND THEY PRESENTED HERE'S OUR PLAN. AND YOU'RE RIGHT IT DOES NOT HAVE THE GOVERNOR'S UNIVERSITY BONDING IN IT BUT THERE'S NOT A POSITION ON IT. IT'S KIND OF OPEN.

TED SIMONS: YEAH, YEAH.

BOB CHRISTIE: AND FUNDING FOR ROADS IN THERE. THERE'S ROOM FOR NEGOTIATIONS THERE AND THEY'LL TAKE THE WEEKEND OFF AND START AGAIN MONDAY BETWEEN LEGISLATURE AND GOVERNOR'S OFFICE. SOMETIMES THESE THINGS DRAG ON FOR WEEKS. SOMETIMES ALL THE THINGS GET SOLVED.

TED SIMONS: AND CLEAR UP AGAIN FOR FOLKS CONFUSED. WHY ARE DEMOCRATS AGAINST THIS ESPECIALLY WITH CITY AND TOWNS.

JEREMY DUDA: IT'S NOT ALL THE CITY AND TOWNS IT'S -- BECAUSE OF THE WAY THIS IS STRUCTURED THIS DOESN'T JUST APPROPRIATE MONEY STRAIGHT TO THE UNIVERSITIES THEY CAN USE FOR THESE 20 YEAR BONDS. THIS GIVES BACK THIS -- BASICALLY GIVES BACK ALL OF THE SALES TAXES RACHEL MENTIONED AND A LOT OF THAT SALES TAX THAT DOESN'T GO ALL TO THE STATE THIS GETS SPLIT BETWEEN THE CITIES AND COUNTIES AND OTHER PEOPLE ARE LOSING OUT ON THIS REVENUE. IT'S NOT JUST THE STATE SAYING WE'RE VOLUNTARY GIVING UP REVENUE IT IS OTHER FOLKS INVOLUNTARY GIVING IT UP AS WELL.

TED SIMONS: WE HAD THE GOVERNOR ON THIS WEEK AND WE ASKED HIM ABOUT THIS AND HE SAYS THAT THIS IDEA IS ACTUALLY GOOD. FOR MUNICIPALITIES.

GOVERNOR DOUG DUCEY: THE CITY AND TOWNS BENEFIT BY THE IMPROVEMENT IN INFRASTRUCTURE AND UNIVERSITY AS WELL. AND THE ACADEMIC GROWTH WE SEE AS A RESULT OF INVESTMENT IN THE UNIVERSITIES ALSO BENEFITS THE CITY AND TOWNS. I LIKE PEOPLE TO LOOK BEYOND A ONE YEAR BUDGET SCHEDULE TO LONGER TERM. THAT'S HOW I'M LOOKING AT WHAT THE ADMINISTRATION DOES. AND THAT'S WHAT I THINK THIS TOOL PROVIDES FOR THE UNIVERSITIES.

TED SIMONS: YET THEY'RE SAYING THEY ARE LOOKING LONG TERM AND THEY'VE ALREADY BUDGET AID LOT THIS MONEY FOR POLICE, FOR FIRE, FOR THESE SORTS OF THINGS. AND AGAIN, DO THEY HAVE A POINT AND DO YOU UNDERSTAND THEIR CONCERNS.

GOVERNOR DOUG DUCEY: I UNDERSTAND THEIR CONCERNS AND OF COURSE, PUBLIC SAFETY IS THE FIRST RESPONSIBILITY OF ANY ELECTED LEADERS AND I THINK WHEN YOU SEE GROWTH IN A STATE'S POPULATION AND GROWTH IN THE ECONOMY YOU SEE THE TAX REVENUES GROWING AND THAT INCREASES THEIR STATE SHARED REVENUE AND CAN OVERCOME WHATEVER IS NECESSARY FOR THIS PACKAGE FOR THE UNIVERSITIES

TED SIMONS: THE IDEA THAT THIS IS A GOOD THING FOR MUNICIPALITIES.

RACHEL LEINGANG: I DON'T THINK THEY AGREE. THEY'VE WRITTEN LETTERS SAYING YOU'RE PITTING US AGAINST EACH OTHER. WE'RE FRIEND AND YOU'RE MAKING US FIGHT FOR THE MONEY. BOTH OF US HAVE BEEN HURT WITH BUDGET CUTS OVER THE PAST DECADE OR SO AND NOW WE'RE HAVING TO DUKE IT OUT. YOU KNOW, IT DOESN'T CREATE FRIEND. AND I DON'T THINK THE MUNICIPALITIES WOULD AGREE AT ALL THAT THIS BENEFITS THEM. IT'S COMING OUT OF THE BUDGET REGARDLESS OF HOW MUCH IT IS. EILEEN KLINE SAID DE MINIMIS SMALL AMOUNT OF BUDGETS THEY CAN DO WHAT THEY NEED DO REGARDLESS. THEY'RE NOT SEEING IT THAT WAY. THEY'RE NOT ON THE SAME PAGE AT ALL.

TED SIMONS: ARE THEY INCREASINGLY SEEING IT THAT WAY? IS ANYONE SEEING IT THAT WAY?

BOB CHRISTIE: I THINK THE QUESTION, WHEN I ASKED THE QUESTION TO LAWMAKERS DOWN AT THE CAPITAL REPUBLICAN LAWMAKERS IN CHARGE I SAY WHOSE AGAINST THIS THEY SAY THE BETTER QUESTION IS WHO IS FOR IT? THERE'S MAYBE FIVE AMONG THE REPUBLICANS. AND THERE'S A REALLY DIFFICULT LIFT TO GET THIS SALES TAX REBATE FORM OF FUNDING. WHAT THE UNIVERSITY NEED TO SUPPORT A BILLION DOLLARS WORTH OF BONDS IS DEDICATED STREAM OF MONEY THAT THEY CAN GO TO THE BONDING AGENCY AND SAY LOOK, HERE'S A DEDICATED STREAM OF MONEY WE CAN PAYOFF THE BONDS WITH AND WAS THAT THEY'RE TRYING TO DO WITH THE SALES TAX RECAPTURE. THERE'S TALKS UNDERWAY AND THERE'S DISCUSSION ABOUT HOW WE CAN GET AROUND THIS ROADBLOCK. SO, IF WE CAN FIND ANOTHER WAY TO FUND IT THAT MEETS THE UNIVERSITY'S NEEDS TO GET A DEDICATED STREAM WITHOUT TAKING SALES TAX AND THEN YOU CAN GET AROUND THOSE OPPONENTS OF THE UNIVERSITIES ITSELF WHO THEY THINK HAVE TOO MUCH MONEY IN THE FIRST PLACE. LOOK AT THE BUILDING DOWNTOWN PHOENIX, THEY HAVE MORE MONEY THAN THEY KNOW WHAT TO DO WITH.

TED SIMONS: ANOTHER POINT TEACHER SALARIES HOUSE NAME WITH 1% INCREASE AND GOVERNOR, OF COURSE, WAS 2% OVER 4 OR 5 YEARS SOMETHING ALONG THOSE LINES. REGARDING HOUSE REPUBLICAN PLAN OF 1% WE HAD MINORITY LEADERSHIP AND RANDALL FREEZE OF THE DEMOCRATS SAID 1% NOT SO GREAT.

RANDALL FREEZE: 1% RAISE IS NOT GOOD ENOUGH. I STAND WITH THE TEACHERS ASKING FOR A 4% RAISE. WE HAVE PUT TOGETHER AS A HOUSE MINORITY, AND ALONG WITH THE SENATOR OR COLLEAGUES A PLAN TO BE ABLE TO GET US THERE NEXT YEAR AND 136 MILLION.

TED SIMONS: AND ARE TEACHERS' SALARIES WILL THAT BE ANOTHER STICK POINT AS WELL.

RACHEL LEINGANG: EVERYONE AGREES TEACHERS DESERVE A RAISE. THAT'S ONE THING YOU CAN CHECK OFF OF. AND HOW MUCH? I MEAN 4% SEEMS UNLIKELY AND THE GOP DOES NOT NEED DEMOCRATS PROBABLY TO GET THAT PIECE THROUGH. IT DOESN'T SEEM LIKE PEOPLE ARE DISAGREEING TEACHERS NEED A RAISE. THERE'S PEOPLE WHO PEEL OFF AND SAY THEIR POCKETS ARE FULL AND WE'RE DONE HERE.

TED SIMONS: 1%, .4%. WE'RE NOT TALKING HUMONGOUS RAISES.

BOB CHRISTIE: NO, WE'RE NOT IT'S A TINY AMOUNT. .4% RAISE $20 A WEEK OR $15 A WEEK FOR A TEACHER IT'S EMBARRASSING WHAT THE EDUCATION COMMUNITY SAYS. BIGGER ISSUE THE GOVERNOR HAS $114 MILLION NEW EDUCATION PREROGATIVE -- PROPOSALS IN THE BUDGET. THERE'S FIVE OR TEN OF THEM. AND YOU KNOW, YOU CAN PEEL OFF A COUPLE OF THOSE AND EASILY DOUBLE THE TEACHER RAISES. SO, THERE'S ROOM FOR NEGOTIATIONS IN THE BUDGET SAME AS ROAD FUNDS AND SAME YOU KNOW WE ONLY ARE TALKING 9.8 BILLION BUDGET ONLY TALKING 130 MILLION WE'RE ARGUING ABOUT SO --

TED SIMONS: IT'S POCKET CHANGE TO YOU, HUH?

BOB CHRISTIE: NOT TO ME.

TED SIMONS: OKAY. JEREMY, LET'S MOVE ON HERE GOLDWATER -- THE VOUCHER BILL PASSES. IT'S SIGNED. LOTS OF WHO-HA LOTS OF PEOPLE UPSET ABOUT IT AND PEOPLE CELEBRATING IT. THE GOLDWATER INSTITUTE, BEFORE I -- I THINK AFTER PASSAGE AND BEFORE THE GOVERNOR SIGNED IT CAME OUT AND BASICALLY FROM A 30,000 FOOT VIEW IT LOOKED LIKE THEY NEGOTIATED IN BAD FAITH. WHAT WAS GOING ON HERE.

JEREMY DUDA: THAT'S CERTAINLY AN ACCUSATION THEY GOT SENATOR WORSELY WHO HELPED NEGOTIATE THIS WHICH WAS EXTREMELY CRITICAL OF GETTING THIS PASSED. IT WAS STUCK AND DID NOT HAVE VOTES FOR WEEKS. AND TIMELY -- AND THE HOLDUP WAS SENATOR WORSELY NEEDED INSURANCE AND CHANGES AND THE BIG CHANGE THAT GOT THIS THING HIS VOTE THEY CAPPED THIS PROGRAM. AND THESE VOUCHERS AND SCHOLARSHIP ACCOUNTS OPENED EVERY STUDENT IN THE STATE AND 1.1 MILLION KIDS AND THE CAP INCREASES BY 5,000 A YEAR AND ENDS IN 2022 AT 30,000 STUDENTS NO MORE. AND NOW, THE GOLDWATER INSTITUTE NEGOTIATED THIS AND WORKED WITH THE GOVERNOR ON THIS AND GOVERNOR DUCEY DID NOT SIGN IT AND THERE'S A CAP OF 5,000 A YEAR WE'RE GOING TO LIFT THAT.

TED SIMONS: WHAT'S GOING ON WITH THAT?

BOB CHRISTIE: TONE DEAF IS A GOOD WAY TO PUT ABOUT. IT HOW TO ANGER A LOT OF PEOPLE IS A GOOD WAY TO PUT ABOUT IT. IS A WAY IT PUT IT. BUT, THERE'S A LOT OF -- THAT'S THE ARGUMENT DEMOCRATS MADE THROUGH THE WHOLE DEBATE, WHICH WAS DON'T LOOK -- DON'T BE FOOLED BY THESE CAPS LADIES AND GENTLEMEN, MARK MY WORDS, THEY'RE GOING TO MOVE TO TAKE THEM OFF AND BEFORE IT IS EACH ON THE PAPER FROM THE GOVERNOR SURE ENOUGH THEY PROVED IT. OH, BOY IT WAS TRAGIC.

RACHEL LEINGANG: THEY TRIED TO WALK IT BACK. SET IN IN DELICATELY AND SHOULD HAVE USED BETTER LANGUAGE BUT A LOT OF PEOPLE SHOWED THEIR HAND AND DIDN'T WANT CAPS TO BE THERE EVENTUALLY WHENEVER THAT WILL BE AND IT REALLY UPSET PEOPLE WHO THEY NEED TO HAVE ON THEIR SIDE THROUGHOUT THIS PROCESS TO DO ANYTHING MORE IF THEY WANT TO. TO ME IT SEEMS LIKE WHY WOULD ANYONE SIT AT THE TABLE WITH THEM NOW WHEN THEY KNOW THEY HAVE THESE NEGOTIATIONS THEY'LL SIT DOWN AND SAY SOMETHING ELSE.

TED SIMONS: WE HAD A CHANCE TO SPEAK TO THE GOVERNOR ABOUT IT THIS WEEK AND HERE'S WHAT THE GOVERNOR HAD TO SAY. GOLDWATER INSTITUTE BEFORE WE HAD A CHANCE TO SIGN THE THING CAME OUT AND SAID WE WILL LIFT THE CAP.

GOVERNOR DOUG DUCEY: WE'RE NOT ENTERTAINING THAT ONE BIT. THE BILL I SIGNED WAS THE BILL THAT HAD THE WORSELY AMENDMENT ON IT THAT PUT THE CAP THERE AND THE CAP IS THERE AND WE'RE GOING TO SEE HOW THIS WORKS. THIS IS GOING TO BE MY POLICY ON EDUCATION GOING FORWARD. AND WE'RE GOING TO DO MORE OF WHAT WORKS AND WE'RE GOING TO STOP DOING WHAT DOESN'T WORK. THIS JUST WAS SIGNED INTO LAW. WE HAVE NO EVIDENCE OF WHAT'S GOING TO HAPPEN. LET'S TAKE A LOOK AT THE PROGRAM.

TED SIMONS: YOU'RE NOT GOING TO PUSH AND LIFT THOSE CAPS.

GOVERNOR DOUG DUCEY: WE'RE GOING TO HAVE EVIDENCE OF WHAT'S GOING ON BEFORE WE MAKE ANY CHANGES, REFORMS OR IMPROVEMENTS AND LIFTING CAPS IS OFF THE TABLE.

TED SIMONS: SO LIFTING THE CAPS IS OFF THE TABLE.

JEREMY DUDA: FOR NOW.

JEREMY DUDA: A LOT OF THESE ASSURANCES DO NOT NECESSARILY SEEM AS IRON-CLAD AS THEY MIGHT SOUND AT FIRST. GOLDWATER INSTITUTE SAYS WE'RE NOT INTERESTED IN MAKING CHANGES NOW AND GOVERNOR DUCEY SAYS THAT'S NOT UNDER CONSIDERATION AT THIS TIME AND GOVERNOR WORSELY WHO WAS ASSURED AS A FEW DAYS AGO THAT'S THE POSITION AT THIS TIME. I CAN'T IMAGINE THAT GETTING US FOUR, FIVE YEARS DOWN THE ROAD THERE'S NOT GOING TO BE A PUSH TO LIFT THIS AND ESPECIALLY YOU KNOW SENATOR WORSELY CAN KEEP SAYING THAT'S NOT GOING TO HAPPEN ON MY WATCH HE TERMED OUT 2020 AND WON'T HAVE A LOT TO SAY ABOUT IT.

BOB CHRISTIE: I ASKED THE GOVERNOR SPECIFICALLY WILL YOU COMMIT THAT YOU WILL NOT SIGN ANY THAT LIFTS CAPS WHEN YOU'RE IN OFFICE. AND HE ANSWERED LIKE YOU SAID.

TED SIMONS: JUST LIKE YOU SAID. AND THEY'RE ALL BASICALLY SAYING EVEN WORSELY SAYING THIS SAY PROGRAM AND TO PHASE IT IN AND SEE HOW WELL IT WORKS.

RACHEL LEINGANG:AND OUTING IT AS EXPERIMENT. WE'LL TRY THE SCHOOL CHOICE EXPERIMENT SEE HOW TO WORKS AND HAVE DATA AND MAYBE MAKE CHANGES OR GET RID OF IT, ADVANCE IT. IT'S UNCLEAR. BUT DEFINITELY, THERE'S CHANGES TO COME.

TED SIMONS: BOB, WHO IS DAVID GARCIA? AND WHY IS HE RUNNING FOR GOVERNOR.

BOB CHRISTIE: DAVID GARCIA IS STATE UNIVERSITY ASSOCIATE PROFESSOR WORKED IN THE CAPITOL BEFORE AND DEPARTMENT OF EDUCATION BEFORE AND RAN FOR SUPERINTENDENT OF PUBLIC INSTRUCTION IN 2014 AGAIN DIANE DOUGLASS WHO EVERYBODY THOUGHT WOULD BE WHOOPED BY HIM AND HE HAD CHAMBERS AS DEMOCRAT AND HE LOST. WELL, GUESS WHAT? HE'S RUNNING FOR GOVERNOR AS DEMOCRAT AND HE HAD A BIG RALLY AT THE CAPITAL ON THURSDAY AND HE WAS A DIFFERENT CANDIDATE THAN WHEN WE SAW IN 2014 AND HE WAS -- OR 2016.

TED SIMONS:2014

BOB CHRISTIE: 2014. HE WAS ENTHUSIASTIC AND HE WAS ENGAGING AND HE WAS FIRED UP AND HE GOT PEOPLE -- IT WAS QUITE AN INTERESTING PRESS BRIEFING.

TED SIMONS: HE SAID HE CHANGED MIND WITH THE VOUCHER BILL. HE WAS PLANNING ON GOING UP AGAINST DOUGLASS AGAIN AND THE VOUCHER BILL MEANS IF YOU WERE SUPERINTENDENT OF PUBLIC INSTRUCTION YOU WOULD HAVE TO ENFORCE THE RULES AND HE SAID HE COULD NOT DO IT.

JEREMY DUDA: I SPOKE WITH HIM THURSDAY MORNING THE MORNING OF THE VOUCHER VOTE OUT OF SMALL PROTEST FOR THE CAPITOL SAYING I HEAR A LOT OF TALK OF YOU RUNNING FOR SUPERINTENDENT OR GOVERNOR, WHAT ARE THE PLANS AND SAID WE HAVE NO PLANS NOW. KEEPING EVERYTHING OPEN. IT'S THAT NIGHT I THINK HE WROTE ON TWITTER SAYING THIS CHANGES EVERYTHING ABOUT GOVERNOR DUCEY SIGNATURE ON THE BILL AND ALL OF A SUDDEN HE IS GOING TO RUN FOR GOVERNOR.

TED SIMONS: WHAT ARE HIS CHANCES?

RACHEL LEINGANG: I GUESS AS GOOD AS ANY DEMOCRAT. SEEMS VOTER REGISTRATION ADVANTAGE IS TILTED TOWARDS REPUBLICANS. HE WILL HAVE A PRIMARY. THERE'S ONE CANDIDATE DECLARED ONE AND EXPECTED TO DECLARE FAIRLY EXPECTED TO RUN FOR GOVERNOR AS WELL. WHETHER THE PRIMARY HE COMES OUT OF THE PRIMARY A LITTLE UNCLEAR THE CANDIDATE WHO IS DECLARED IS NOAH DIRE. GARCIA IF JUST THOSE TWO MORE THAN LIKELY IS THE WINNER AND IF FARLEY IS IN, YOU HAVE SOME -- SOMEONE KIND OF RUNNING MORE CENTRIC WHICH WOULD BE FARLEY NOT INTERESTED IN RAISING TAXES AND GARCIA SAYS HE ACTUALLY IS AND PEOPLE WANT TO PAY MORE FOR EDUCATION AND THEIR AVERSION TO TAXES DOESN'T NECESSARILY APPLY IF WE'RE GOING TO PUT THAT MONEY TOWARDS SCHOOL.


TED SIMONS: DOES HE HAVE A CHANCE. YES HE LOST TO DIANE DOUGLASS AND WAS NOT THE MODEL CANDIDATE WHEN WE HAD THE DEBATE HERE SHE WON. THERE'S NO DENYING IT. AND HE DIDN'T SEEM LIKE HE WAS COMFORTABLE IN SUCH A THING. SEEMED AS YOU SAID A DIFFERENT CANDIDATE COMING OUT HERE ANNOUNCING HERE. BUT HE DID WIN, I BELIEVE, HE WON MARICOPA AND PIMA COUNTIES AND DIANE DOUGLASS WON THE REST OF THE STATE.

BOB CHRISTIE: THAT WAS UNUSUAL ELECTION RESULT WE HAD NOT SEEN BEFORE IN THE STATE. THE RURAL COUNTIES OVERWHELMED MARGIN HERE IN BIGGER COUNTIES. AND SO, YOUR QUESTION, DOES HE HAVE A CHANCE? WELL, DOUG DUCEY IS EXTREMELY WELL FUNDED AND THERE WAS TENS OF MILLIONS OF DOLLARS SPENT ON HIS RACE LAST YEAR OR TWO AND A HALF, THREE YEARS AGO NOW. TIME FLIES. AND BUT, HE'S DAMAGED HIMSELF IN A LOT OF THE EDUCATION COMMUNITY WITH HIS VOUCHER BILL. AND THAT'S AT LEAST WHAT DAVID GARCIA THINKS. SO IF GARCIA CAN FOCUS ON EDUCATION AND CAN WHIP UP THE TYPE OF EVENT THAT HE DID ON THURSDAY AND CAN GET MOMENTUM GOING THERE MAY BE A RACE. BUT IT'S A REPUBLICAN STAY.

TED SIMONS: HE LOST TO DIANE DOUGLASS STATEWIDE.

RACHEL LEINGANG: IF YOU WERE TO GO FOR SUPERINTENDENT AGAIN HIS EXPERIENCE LENDS WELL TO THAT AND HIS MAJOR CHALLENGE WILL BE WHAT DO YOU KNOW BESIDES EDUCATION AND SO FAR, YOU KNOW, AT THE RALLY, HE COULD NOT REALLY ANSWER US. HE SAID I'LL ASK OTHER PEOPLE AND AS I GO AROUND I'LL ASK THEM WHAT THEY WANTS AND WHAT THEY WANT TO SEE AND BUT YOU KNOW PEOPLE DO CARE ABOUT EDUCATION BUT DON'T ONLY CARE ABOUT EDUCATION. THEY'LL NEED MORE ANSWERS.

TED SIMONS: IS GOVERNOR DUCEY VULNERABLE. COULD HE GET A PRIMARY CHALLENGE FROM SOMEONE ON THE RIGHT.

JEREMY DUDA: I COULD NOT IMAGINE HE WOULD GET ANY PRIMARY CHALLENGE. IF HE DID, NOTHING MORE THAN TOKEN, RANDOM PERSON THAT NO ONE WILL REALLY EVER PAY ATTENTION TO. SERIOUS CHALLENGER OR NOT AT ALL. IN THE GENERAL ELECTION UNDER THE RIGHT CIRCUMSTANCES MAYBE HE'S VULNERABLE THERE I THINK CERTAIN SKEPTICAL THERE CERTAINLY NOT IN THE PRIMARY.

TED SIMONS: I SCALE ZERO TO TEN 0 GARCIA NO CHANCE AND 10 STEAM ROLLS.

JEREMY DUDA: BETTER THAN 0, I WOULDN'T WANT TO VENTURE MUCH ABOVE 0 WE DON'T VOTE OUT INCUMBENT VOTERS EVEN HE'LL HAVE MILLIONS. GARCIA FARLEY WHOEVER THE NOMINEE IS WILL NOT HAVE A LOT OF MONEY.

TED SIMONS: GIVE ME A QUICK NUMBER THERE.

BOB CHRISTIE: BOY, DONALD TRUMP WON PRESIDENCY. SO ANYTHING CAN HAPPEN IN ELECTIONS. I SAID IT A DOZEN TIMES AROUND THIS TABLE. I'M NOT GOING TO THROW ODDS AGAINST OR FOR ANYBODY.

TED SIMONS: WELL THAT WAS A WEAK RESPONSE, GIVE ME A NUMBER HERE I LIKE A NUMBER.

RACHEL LEINGANG: I LIKE BETTER THAN ZERO.

TED SIMONS: ARE YOU BETTER THAN ZERO.

BOB CHRISTIE: YEAH.

TED SIMONS: ALL RIGHT. WE GOT YOU AND PINNED YOU DOWN. GOOD TO YOU HAVE ALL HERE. THANKS FOR JOINING US.

In this segment:
Rachel Leingang: Arizona Capitol Times; Bob Christie: Associated Press; Jeremy Duda: Arizona Capitol Times
SPOTLIGHT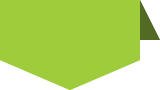 STAY in touch
with
azpbs.
org
!
Subscribe to Arizona PBS Newsletters: