From his first job working at a pizza shop in the Bronx to the James Beard Award for best Southwest Chef in 2003, Chris Bianco has become one of the biggest names in pizza.
Bianco spoke with Arizona Horizon about his culinary journey, love of Arizona and new cookbook, "Bianco: Pizza, Pasta, and Other Food I Like."
Transcript:


TED SIMONS: COMING UP NEXT ON THIS SPECIAL IN FOCUS EDITION OF ARIZONA HORIZON, A CONVERSATION WITH THE PHOENIX RESTAURATEUR WHO, BY MANY ACCOUNTS, HAS BEEN MAKING THE BEST PIZZA IN AMERICA FOR OVER 20 YEARS. CHRIS BIANCO JOINS US NEXT ON ARIZONA HORIZON. ARIZONA HORIZON IS MADE POSSIBLE BY CONTRIBUTIONS FROM THE FRIENDS OF ARIZONA PBS, MEMBERS OF YOUR PBS STATION. THANK YOU. ºº

CHRIS BIACO: IT'S A BEAUTIFUL DAY IN THE DESERT.
TED SIMONS: THIS IS THE MOTHERSHIP. AND NOW OVER HERE, WHAT DO WE GOT OVER HERE?

CHRIS BIACO: THIS IS OUR BOY, YEAH.

TED SIMONS: EVERYONE WAITS WHEN THEY WAIT IN LINE.

CHRIS BIACO: NOW IT'S MORE THAN JUST A PLACE TO WAIT NOW, BECAUSE WE ARE OPEN ALL DAY. IT'S A PLACE THAT WE HAVE CRAFT COCKTAILS AND LITTLE CHEESE PLATES AND THINGS, SO IT'S REALLY DEVELOPED ITS OWN IDENTITY. SO IT'S BEEN REALLY A SPECIAL PLACE. YOU KNOW, IT'S AN OLD 1909 BUILDING THAT WAS SAVED, AND THAT PIZZERIA WAS 1927, SO THE OTHER PART IS LIKE IN PHOENIX, YOU KNOW, WE ARE NOT AS USED TO THINGS THAT PEOPLE DIDN'T TAKE A SLEDGEHAMMER TO.

TED SIMONS: YEAH.

CHRIS BIACO: PEOPLE SAY IT DOESN'T FEEL LIKE PHOENIX. I'M ALWAYS LIKE, MAYBE IT'S WHAT IT FELT LIKE IN 1909.

TED SIMONS: GOOD EVENING AND WELCOME TO THIS SPECIAL IN FOCUS EDITION OF ARIZONA HORIZON. I'M TED SIMONS. YOU CAN FIND A PIZZA PLACE ON JUST ABOUT ANY MAJOR STREET IN AMERICA, BUT FOR MANY CRITICS AND FOODIES, THERE IS NO BETTER PIZZA ANYWHERE THAN PHOENIX'S OWN PIZZERIA BIANCO. THE MAN BEHIND THE RESTAURANT, CHRIS BIANCO. OH, MY GOODNESS, WHAT A SUCCESS STORY. HOW DID IT ALL HAPPEN?

CHRIS BIACO: IT'S STILL HAPPENING, I THINK. THE JURY IS STILL OUT. I DON'T KNOW. ONE DAY I GUESS I'LL REFLECT ON IT, BUT IT JUST KIND OF HAS BEEN ONE LONG DAY, I THINK, SINCE WE OPENED UP IN '88, AND, YOU KNOW, WITH THE HOPE THAT WE COULD -- YOU KNOW, I COULD MAKE A LITTLE GO AT IT AND SEE WHAT HAPPENS, AND FROM THAT PLACE, I WAS VERY FORTUNATE TO, YOU KNOW, HAVE THE DESERT TO GROW GREAT FOOD AND GREAT INGREDIENTS, AND IT WAS JUST A GREAT MATCH FOR ME.

TED SIMONS: WHEN YOU STARTED BACK IN THE DAY, BACK AT TOWN AND COUNTRY MALL, WHEN YOU WERE JUST KIND OF GETTING GOING THERE, DID YOU HAVE ANY IDEA THAT THIS COULD HAPPEN?

CHRIS BIACO: NO, I DIDN'T HAVE ANY IDEA ABOUT ANY OF IT. MY IDEA WAS REALLY ABOUT I ALWAYS FELT THE FUTURE WAS PRESUMPTUOUS. PEOPLE WOULD SAY WHAT WAS YOUR PLAN AND YOUR IDEAS? MY IDEA WAS TO MAKE SOMETHING THAT WAS SPECIAL. I NEVER FELT THAT WHAT I DID WAS THE BEST, BECAUSE I THINK THAT WAS SUBJECTIVE ANYWAY, SO THAT WAS NEVER REALLY MY FOCUS, FOOD COMPETITIONS OR WHATEVER. MY IDEA WAS ABOUT KEEPING MY HEAD DOWN AND SERVING PEOPLE SOMETHING THAT I WAS EXTREMELY PROUD OF AND TO SEE HOW I COULD KIND OF CONTINUE TO RAISE WHATEVER BAR THAT I SAW FIT, YOU KNOW, AND THAT'S ACTUALLY HOW IT IS TODAY. I DON'T REALLY MESS AROUND WITH SOMETHING SINGULAR BEST. I LOOK AT WHAT MAKES ANYTHING OPTIMUM, WHETHER IT'S MUSIC OR FOOD OR ANYTHING ELSE, AND I KIND OF -- I SERVE THAT.

TED SIMONS: BACK IN THOSE TOWN AND COUNTRY DAYS, DID YOU EVER SEE, I MEAN, YOUR HEAD WAS DOWN AS YOU SAID. YOU'RE WORKING EVERY DAY. YOU'RE NOT REALLY LOOKING AROUND TOO MUCH. BUT DID YOU EVER THINK SOMETHING LIKE ALL OF THIS COULD HAPPEN?

CHRIS BIACO: NO, I DIDN'T REALLY THINK BEYOND, YOU KNOW, THE LIGHTS KIND OF SHUTTING OFF AT NIGHT, AND HOPEFULLY THEY WOULD BE STILL ON IN THE MORNING WHEN WE GOT IN, OR, YOU KNOW, I COULD PAY THE ELECTRIC BILL, OR THE WOOD BILL, IN MY CASE, AND SO WHEN WHEN PEOPLE SHOWED UP, WE TRIED TO SERVE THEM. I THINK IT WAS ALL ABOUT CREATING AN EXPECTATION AND WORKING EVERY DAY TO EXCEED THAT EXPECTATION.

TED SIMONS: WAS THERE A MOMENT -- I MEAN, YOU'RE MAKING PIZZA. I REMEMBER TOWN AND COUNTRY DAYS. THERE'S A FEELING LIKE SOMETHING IS HAPPENING HERE. COULD YOU FEEL THAT MOMENT? WAS THERE AN AHA MOMENT FOR YOU?

CHRIS BIACO: THERE WASN'T NECESSARILY A SINGLE AHA MOMENT, BUT THERE WERE MOMENTS WHEN I WOULD LOOK UP AND THE RESTAURANT WAS FULL, LITTLE RESTAURANTS LIKE THIS ONE, AND AS MUCH AS I COULD, I TRIED TO CONNECT WITH EVERYBODY THAT WALKED IN THE DOORS, IF NOT JUST THROUGH THE FOOD, PHYSICALLY THROUGH EYE CONTACT OR JUST TO WATCH PLATES COME BACK CLEAN OR NOT OR JUST WATCH PEOPLE RECEIVE IT. AND I THINK FOR ME, THAT WAS JUST A CONSTANT MOTIVATION, THAT AS LONG AS PEOPLE SHOWED UP, YOU KNOW, PLATES COMING BACK AS CLEAN AS POSSIBLE AND PEOPLE SEEMED LIKE THEY WERE RESPONDING TO IT AND THEY ARE IN A POSITIVE PLACE, I WOULD CONTINUE TO GO DEEPER INTO WHAT GOT ME THAT FAR, AND I THINK THAT'S WHAT STILL WORKS TODAY.

TED SIMONS: YEAH.

CHRIS BIACO: I THINK I NEVER STOPPED AT THE POINT THAT WE ARE THERE NOW AND NOW IT'S ON AUTOMATIC PILOT. WE HAVE TO KEEP ADJUSTING TO THE CHALLENGES OF EVERY DAY, AND EVEN THE CHALLENGE THAT SUCCESS BRINGS. I WOULD SAY SUCCESS CLOSES AS MANY RESTAURANTS AS FAILURE, BEING ABLE TO HANDLE THAT AND THE PIECES THAT COME WITH IT.

TED SIMONS: IT FELT LIKE YOU WERE ALMOST HESITANT TO BRANCH OUT. IT FELT LIKE YOU HAD YOUR PIZZERIA BIANCO, IT WAS A SUCCESS, YOU'RE WINNING THE JAMES BEARD AWARD, AND WHILE OTHERS MIGHT HAVE OPENED RESTAURANTS ALL OVER THE COUNTRY AND FRANCHISE, YOU WERE STILL MAKING YOUR OWN PIZZAS.

CHRIS BIACO: I DIDN'T THINK THERE WAS ANY OTHER OPTION. I DIDN'T EVER REALLY SEE MYSELF DOING ANYTHING ELSE. I CAN ONLY SPEAK FOR MYSELF, AND MAYBE BEING A BIG SPORTS FAN I WATCH A LOT OF ATHLETES MAKING A TRANSITION. YOU KNOW, WHEN YOU'RE A GUY THAT HAS A 44-INCH VERTICAL LEAP OR A PITCHER WHO THROWS A HUNDRED MILES AN HOUR. IN MY CASE, IN THE LATE 40s AT THE TIME, YOUR PHYSICAL PART, NOT THE MENTAL PART, NOT THE PART THAT MIGHT NOT MAKE YOU THE GREATEST MANAGER OR BROADCASTER OR SCOUT IN YOUR SPORT, RELEVANT AND IMPORTANT, BUT IF YOU TRY TO FORCE YOURSELF IN THE WRONG POSITION, LIKE ME BEING PHYSICALLY IN FRONT OF THAT OVEN, YOU KNOW, PUTTING THE PIZZA INSIDE AND PULLING IT OUT OF THE OVEN, WHICH I DID EVERY DAY FOR A 17-YEAR CLIP. I THINK I MISSED OUT ON MAYBE FOUR DAYS OF WORK. AND I DID IT BECAUSE I HAD TO DO IT. NOT BECAUSE IT NEEDED IT. I NEEDED IT. SO I FINALLY GOT TO A POINT PHYSICALLY, WHETHER YOU HAVE GOT EAGLE EYES IN YOUR TWENTIES AND YOUR BACK IS STRONG, AND THEN ALL OF A SUDDEN YOUR KNEES ARE CREAKING AND YOUR SHOULDER HURTS AND YOU'RE WORKING 18 HOURS A DAY. YOU KNOW, I HAD A LITTLE PHYSICAL THING AT THE TIME THAT MADE ME REFLECT ON, IT'S NOT THE ENDGAME, BUT WHAT IS THE TRANSITION IN THIS LIFE? HOW DO WE SERVE ITS GREATEST AND HIGHEST GOOD, IT BEING MY BUSINESS, MY LIFE, AND MY FAMILY AND MY TEAM AROUND ME.

TED SIMONS: I WANT TO GET TO THAT HEALTH SITUATION IN A SECOND HERE.

CHRIS BIACO: YEAH.

TED SIMONS: BUT FIRST OF ALL, FROM THE BRONX.

CHRIS BIACO: I WAS BORN IN THE BRONX, YEAH.

TED SIMONS: HOW DID A BRONX KID -- YOU DIDN'T FINISH HIGH SCHOOL, DID YOU?

CHRIS BIACO: I DID NOT FINISH HIGH SCHOOL, NO, I DIDN'T. I WENT TO WORK, AND I'M STILL IN SCHOOL.

TED SIMONS: YEAH. HOW DID THAT KID WIND UP IN PHOENIX, ARIZONA?

CHRIS BIACO: YOU KNOW, I FELT AT HOME HERE. THAT WAS ONE OF THE MAIN THINGS. I HAPPENED -- I WANTED TO -- I WAS VERY PROUD OF WHERE I GREW UP IN NEW YORK. IT WAS A GREAT TEACHER FOR ME. I WAS BORN IN THE BRONX NEW YORK, AND I GREW UP IN A LITTLE TOWN IN WESTCHESTER COUNTY, UP THE RIVER, AND I WAS IN MY EARLY TWENTIES, 22. AND I WAS NEVER REALLY THAT WELL TRAVELED, AND I JUST WANTED TO GO SOMEWHERE AND I THINK GAIN A PERSPECTIVE. I THINK SOMETIMES NO MATTER WHEREVER WE ARE FROM, I THINK STANDING STILL CAN KIND OF THWART OUR OWN PERSONAL GROWTH OR HOW WE SEE THE WORLD AROUND US. SO I THINK MY THING WAS TO GO -- ORIGINALLY I WAS GOING TO CALIFORNIA, AND I NEVER ENDED UP GETTING THAT FAR.

TED SIMONS: ISN'T THAT INTERESTING?

CHRIS BIACO: BUT I THINK THAT WAS SOMETHING TO DO WITH I LOVE LUCY, I THINK.

TED SIMONS: THE CROWDS --

CHRIS BIACO: YEAH, I THINK, BUT SOMEHOW PHOENIX MADE ME FEEL AT HOME, AND I WAS REALLY GRATEFUL.

TED SIMONS: I UNDERSTOOD YOU WORKED AT A PIZZA PLACE WHEN YOU WERE 13, SOMETHING LIKE THAT?

CHRIS BIACO: YEAH, I WAS A KID. BUT THOSE THINGS WERE ALWAYS PRESENT. THERE WAS A PIZZA PLACE ON EVERY CORNER. IT WAS SOMETHING THAT YOU DID AFTER SCHOOL. IT WAS SOMETHING THAT YOU HAD IF YOU HAD A FEW COINS IN YOUR POCKET, GET A FREE SLICE, A COKE, AND FIGURE OUT YOUR LIFE, AND I THINK FOR ME AS I WAS FIGURING OUT MY LIFE, THAT EXPERIENCE GAVE ME SOME SENSE OF A SKILL SET, EVEN FROM A PHYSICAL PLACE, TO MAYBE LET MY MIND CATCH UP WITH THE PHYSICALITY. I THINK THAT'S WHAT I WAS SAYING ABOUT THE OVEN PART. LIKE MAKING SOMETHING FROM A PHYSICAL SENSE --

CHRIS BIACO: LIKE WHEN YOU TURN THE LIGHTS ON AND WE ARE OPEN AND SOMETHING BECOMES A MECHANICAL ASPECT, EVERYTHING THAT HAPPENS TO THAT POINT, YOU KNOW, WHETHER IT'S PLANTING A WHEAT FIELD OR A TOMATO FIELD OR A HARVEST, CANNING, BASIL YOU GROW, ALL OF THE OTHER THINGS, ALL OF THOSE THINGS TAKE ON AN IMMENSE VILLAGE AND THE UNIVERSE. SO FOR ME, MY LIFE, THEN I DIDN'T GET TO SERVE THAT ASPECT OF IT AS MUCH, AND NOW, YOU KNOW, THAT'S WHERE MOST OF MY TIME IS, MAKING SURE THAT EVERYTHING THAT I DRAG BACK INTO THE CAVE KIND OF FEEDS OUR VILLAGE HERE.

TED SIMONS: BUT YOU MENTIONED, YOU'RE STILL LEARNING, AND YOU LEARNED BACK IN THOSE DAYS. YOU WENT TO ITALY. YOU CAME BACK. YOU WORKED IN RESTAURANTS. THAT WAS YOUR TRAINING GROUND.

CHRIS BIACO: YEAH.

TED SIMONS: AND THAT DID LEAD YOU TO WHERE YOU ARE NOW. THAT HAD TO MAKE AN IMPRESSION ON YOU.

CHRIS BIACO: IT DID, BUT I THINK IT WAS ALSO IN LIFE'S MOST UNEXPECTED PLACES, I THINK, LIKE YOUR RELATIONSHIPS THAT YOU MAY -- I THINK THAT'S ALWAYS, YOU KNOW, ON YOUR ELEVATOR RIDE UP TO THE TOP. I MEAN, YOU KNOW, YOU MIGHT NOT, YOU KNOW, UNDERSTAND THE PERSON THAT GOT ON AT THE FIFTH FLOOR WAS THE ONE THAT CHANGED YOUR LIFE. AND I THINK THAT WAS ALWAYS MY, AND STILL IS, GOAL, TO BE CONSCIOUS OF EVERY MOMENT, EVERY SECOND, BECAUSE YOU DON'T KNOW WHEN THE OPPORTUNITY IS GOING TO REAR ITS HEAD.

TED SIMONS: DO YOU CONSIDER YOURSELF CAUTIOUS? CONTROLLING? DO YOU ALLOW EVERYTHING TO COME IN? WHO DO YOU THINK YOU ARE?

CHRIS BIACO: I THINK YOU SHOULD ASK MY WIFE. I DON'T KNOW, OR MY TEAM AROUND ME. I WOULD LIKE TO THINK THAT I'M NOT CONTROLLING OF OTHER PEOPLE. I WOULD LIKE TO -- LIKE IF I HIRED YOU TO DO A TASK OR A JOB, I THINK IT'S BECAUSE I THINK YOU HAVE A SKILL SET TO DO IT. I THINK SO AFTER WE AGREE THAT THIS IS THE WAY WE'LL DO IT, I'M ALL FOR LETTING YOU KIND OF GOING ON YOUR OWN. BUT I DEFINITELY HAVE A WAY THAT I LIKE TO SEE THINGS, SPACE, ARCHITECTURE, DESIGN OR ART OR FOOD AND HOW THEY COME TOGETHER IN ORDER TO CONFIRM AND NOT DENY THE OBJECTIVE, WHICH IS TO GIVE YOU A TOTALITY OF THE EXPERIENCE.

TED SIMONS: AGAIN, FOR 17 YEARS, NO ONE MADE PIZZAS BUT YOU.

CHRIS BIACO: YEAH, AND THAT'S TRUE, AND IT WAS A HORRIBLE IDEA BECAUSE I THINK IT'S REALLY A HOUSE OF CARDS THAT'S ONLY DESTINED TO FAIL. YOU KNOW, AT SOME POINT, IF YOU DO NOT PREPARE FOR YOUR OWN MORTALITY, YOU'RE KIDDING YOURSELF. AND I THINK MINE WAS ALMOST NOT WANTING ANYTHING TO END, FROM EVEN THE PHYSICAL PART OF IT. LIKE, I WANTED TO KEEP PLAYING. I WANTED TO KEEP THROWING. IF I COULDN'T THROW A HUNDRED MILES AN HOUR, I WANTED TO GET CRAFTY. SINKER IS AMAZING, I HAVE GOT A CHANGE-UP. EVEN THROW I CAN'T THROW A FASTBALL, HE'S A MIDDLE RELIEVER AND HE'S REALLY USEFUL. I WANTED TO SERVE WHAT I DID TO THE GREATEST LEVEL. WE STARTED AN ORGANIC TOMATO BUSINESS, DOING RESEARCH ON GRAINS AND ORGANICS AND FLOWERS THAT WE USE. SO THERE'S A LOT OF THINGS THAT BRING MUCH SATISFACTION, WHICH IS MUCH AFTER MY PHYSICAL TIME ON THIS EARTH THAT I THINK WE ARE ABLE TO MAKE SOME POSITIVE STEPS FORWARD FOR THE PEOPLE HERE NOW AND OUR KIDS.

TED SIMONS: LET'S GET TO THIS HEALTH ISSUE THING. YOU REFERRED TO IT EARLIER, AND YOU HAVE BEEN REFERRING TO IT A COUPLE OF TIMES HERE IN TERMS OF MORTALITY, IN TERMS OF THE PHYSICAL ASPECT OF WHAT DO YOU DO. WHAT HAPPENED TO YOU? BAKER'S LUNG? ASTHMA?

CHRIS BIACO: I THINK THERE'S A LOT THAT'S BEEN BLOWN OUT OF PROPORTION THAT I KEEP -- I MEAN, I'M GRATEFUL TO BE TALKING NOW, BUT IT'S NOT SOMETHING THAT I REALLY PUT OUT AS A PRESS KIT OF MY WELLNESS OR NOT. THERE WAS JUST A TIME WHERE MY ASTHMA THAT I HAD SINCE I WAS FOUR YEARS OLD WAS EXACERBATED BY MY WORKING SO CLOSELY, LIKE INHALING FLOUR. NOT SO MUCH WOOD SMOKE, BECAUSE THAT WAS PRETTY CONFINED, BUT JUST, YOU KNOW, JUST LIKE COAL MINERS GET A BLACK LUNG, THERE'S LIKE A BAKER'S LUNG, WHICH IF YOU CAN IMAGINE PUTTING A WET HAND IN A SACK OF FLOUR, THAT'S KIND OF WHAT CAN HAPPEN WITH YOUR LUNGS. SO I JUST HAD TO LEARN HOW TO TAKE IT EASY A LITTLE BIT, MAYBE NOT 18 HOURS A DAY UNDER THE SAME CONDITIONS.

TED SIMONS: WAS THAT DIFFICULT?

CHRIS BIACO: IT WAS DIFFICULT. AND IT'S STILL DIFFICULT. NOT SO MUCH -- MY HEALTH IS FINE. I STILL WORK, AND I JUST HAD TO LEARN TO, YOU KNOW, YOU WORK WITH THE HAND THAT YOU'RE DEALT, AND I THINK CHANGING -- UNDERSTANDING THAT WE ARE THE X FACTOR, AND UNDERSTANDING THAT, YOU KNOW, THERE'S PROBABLY A GREAT OPPORTUNITY IN THIS, AND THE OPPORTUNITY FOR ME WAS TO, YOU KNOW, TO REALIZE WHAT ELSE I HAD TO OFFER, MYSELF AND MY FAMILY AND MY BUSINESS, AND SO IT WAS REALLY AN INCREDIBLE BLESSING. BUT MY HEALTH IS GOOD, AND I, YOU KNOW, I'M GRATEFUL WHEN PEOPLE ASK ABOUT IT, BUT IT'S NOTHING TO --

TED SIMONS: WELL, I'M JUST KIND OF CURIOUS, AGAIN, HOW IT CHANGES, AND YOU HAVE MENTIONED THIS A COUPLE OF TIMES, CHANGES YOUR VIEW OF LIFE, CHANGES YOUR VIEW OF WHAT YOU WANT TO DO WITH YOUR LIFE.

CHRIS BIACO: I THINK WHEN WE ARE YOUNG, WE ARE STILL BULLETPROOF. WE ARE SUPERMEN AND WOMEN AND WE JUMP OFF OF THINGS AND OLD PEOPLE DIE, AND, YOU KNOW, OUR PUPPIES GO TO HEAVEN. BUT I THINK THERE IS SOMETHING REALLY POWERFUL ABOUT UNDERSTANDING OUR TIME ON THIS FLOATING ROCK, A SPINNING ROCK IN SPACE. IT'S VERY SHORT, AND, YOU KNOW, THE RELATIONSHIPS THAT WE DO HAVE AND WE ARE BLESSED TO HAVE, LET'S NOT WASTE ANY TIME NOT MAKING THE MOST OF THEM OR OUR OPPORTUNITIES. SO, YEAH.

TED SIMONS: YEAH, YEAH, I HEAR YOU. LET'S TALK RESTAURANTS. WHAT MAKES A GOOD RESTAURANT? WHY IS YOUR RESTAURANT SO SUCCESSFUL?

CHRIS BIACO: WELL, I THINK THAT'S SOMETHING THAT YOU WOULD HAVE TO ASK OTHER PEOPLE AS THEY SEE IT. I WOULD SAY, IN MY OPINION, AND WHAT I EXPECT FROM A RESTAURANT, I THINK IN GENERAL, WHETHER IT'S A PERSON, PLACE, OR A THING, IT'S HOW THINGS MAKE US FEEL. AND SOMETIMES AS AN UNSPOKEN, YOU KNOW, YOU GO TO A SPECIAL CREEK ON A HIKE, OR YOU GO TO -- WHETHER IT'S A CITY OR YOUR FAVORITE CAR THAT YOU SEE, THERE'S SOMETHING ABOUT IT. AND I THINK FOR ME THERE'S A REAL STUDY IN WHAT IT IS ABOUT THE PHYSICALITY OF A SPACE, WHETHER IT'S THE MUSIC IS TOO LOUD OR THE LIGHTING IS WRONG OR THE FOOD IS WRONG OR YOUR WAITER IS ABRUPT. YOU KNOW, THERE WAS SOMETHING TO THROW THE STICKS IN YOUR SPOKES OF GOOD INTENTIONS. YOU KNOW, YOU STARTED OUT WITH THIS GREAT INTENTION, BUT WE GO, WHAT CAN GET IN THE WAY OF THAT? WHAT IS THE VULNERABILITY IN THAT SCENARIO? I THINK MOST THINGS, WHETHER THEY ARE SPIRITUALITY OR YOUR ENDEAVOR ON ONE DAY STARTS OUT WITH GOOD, BUT THINGS CAN GET IN THE WAY OF THAT. AND, YOU KNOW, AS MUCH AS I CAN, I ALWAYS TAKE -- NOT TAKE FOR GRANTED THAT THE FOOD IS GOING TO BE GREAT, BUT THE FOOD HAS TO BE SPECIAL. SO WHEN I SAY THE FOOD HAS TO BE SPECIAL, AND WE UNDERSTAND FOR ME HOW IT'S SPECIAL, WHICH IS WE TRY TO GET THINGS THAT ARE ALREADY GREAT AND NOT SCREW THEM UP. THAT'S PART OF OUR MANTRA EVERY DAY. THE REST OF THAT IS HOW WE MAKE YOU FEEL WHEN YOU WALK IN THE DOOR. DO YOU FEEL WELCOME? DO YOU FEEL APPRECIATED? DO YOU FEEL THAT YOU HAVE, REGARDLESS OF WHAT IT COSTS, YOU KNOW, GARBAGE FOR FREE, YOU HAVE GOT TO GET -- YOU HAVE GOT TO PAY FOR YOUR GARBAGE TO BE TAKEN AWAY. YOU DON'T WANT TO PAY FOR IT. SO WHEN PEOPLE COME IN TO EXCEED OR MEET A SENSE OF VALUE, APPROPRIATE VALUE, SO IF YOU CAN GET THREE PIZZAS TO YOUR HOUSE WITH A BAG OF COOKIES FOR LESS THAN ONE OF MY PIZZAS, THAT MIGHT BE YOUR SENSE OF VALUE. FOR ME, IT'S KNOWING THAT I CAN LOOK AT SOMETHING THAT'S STILL AFFORDABLE AND NOT ELITIST, AND I WAS ABLE TO RECOGNIZE WHAT MADE IT WHATEVER IT IS THAT IT DID COST.

TED SIMONS: I WAS GOING TO ASK YOU ABOUT RECOGNIZING. YOU'RE A MUSIC FAN, AND YOU UNDERSTAND THAT MUSICIANS WILL WRITE SONGS, AND THEY WILL PRESENT THEM AS X, AND THE WHOLE WORLD SEES THEM AS Y. AND AS FAR AS THE MUSICIAN IS CONCERNED, IT'S A Y FROM NOW ON. NO MATTER WHAT YOUR PLANS WERE, THAT'S WHAT IT IS. DO YOU UNDERSTAND OR CAN YOU -- DID YOU JUST SET ALL OF THIS IN MOTION, AND DO YOU UNDERSTAND HOW OTHERS ARE FEELING? DO YOU UNDERSTAND THE FEELING THEY GET WHEN THEY WALK IN, WHEN THEY EAT YOUR FOOD? ARE YOU THE MUSICIAN WHO WRITES A SONG AND JUST SAYS "EVERYONE ELSE, TAKE IT FOR WHAT IT IS"?

CHRIS BIACO: WELL, I DON'T WANT TO SHAPE THEIR EXPERIENCE. I DON'T WANT TO PUT A TABLE TENT ON THEIR TABLE THAT YOU SHOULD BE FEELING THIS OR PREEMPT THEIR EMOTION OR THEIR IMPRESSION, BUT I DO WANT TO HOPEFULLY GIVE THEM A ROAD MAP TO MY INTENTION.

TED SIMONS: YES.

CHRIS BIACO: WHICH IS, YOU KNOW, IS TO HAVE THEM SUBMIT TO SOMETHING WE THINK IS PRETTY SPECIAL. IT DOESN'T MEAN THAT ANYTHING ELSE THAT YOU LOVE IS LESS SPECIAL. LIKE, IF YOU LOVE TO GO TO CHEEBO DOWN THE STREET, OR A PIZZERIA BACK IN PITTSBURGH, IT DOESN'T MEAN THAT THEY ARE NOT GREAT. TO YOU, THEY MAY BE BETTER. IT'S TO UNDERSTAND WHAT MAKES THEM GREAT FOR YOU. I'M JUST PRESENTING AN EXPERIENCE -- IT'S LIKE WHEN SOMEBODY TELLS YOU, HEY, HAVE THIS SANDWICH, THEY ARE NOT EVEN HALFWAY THROUGH A BITE AND THEY START TO TELL YOU, IT'S REALLY GREAT, BUT IT'S NOT AS GREAT AS WHEN I WAS ON VACATION IN PARIS AND YOU SHOULD HAVE TASTED THAT SANDWICH. SOMETIMES WE ARE NOT TAKING SOMETHING ALL AWAY AND EXHAUSTING THE EXPERIENCE, SO I'M HOPING THAT PEOPLE WILL SUBMIT, TAKE THIS FOR WHAT IT IS IN ITS TIME AND ITS PLACE, AND THEN APPROPRIATE IT, AND THEN BE ABLE TO ENJOY THE NEXT PLACE AS MUCH.

TED SIMONS: WHAT THAT IN MIND, WERE YOU SURPRISED WHEN YOU WON THE JAMES BEARD AWARD?

CHRIS BIACO: I'M ALWAYS SURPRISED.

TED SIMONS: ARE YOU SURPRISED AT ALL OF THIS? I MEAN, YOU SET IT IN MOTION. YOU HAVE DONE WHAT YOU WANTED TO DO. IT'S WORKED. ARE YOU SURPRISED?

CHRIS BIACO: WELL, I'M SURPRISED IN THE SENSE THAT THAT WASN'T MY GOAL. YOU KNOW, TO BE HONEST WITH YOU, WHEN I WAS FIRST NOMINATED I VAGUELY HEARD OF -- I KNEW WHO JAMES BEARD WAS, BUT I HAD NO IDEA ABOUT THE AWARD OR, YOU KNOW, THE CREDIBILITY THAT IT BROUGHT WITH IT. YOU KNOW, IT'S LIKE WHEN WE WERE -- I THINK IT WAS '96, WE GOT A 29 IN THE ZAGGAT, WHICH WAS A BIG THING AT THE TIME, BUT I HAD NO IDEA WHAT THAT MEANT. SO THERE'S A LOT OF OUTSIDE CREDIBILITY THAT MEANT THINGS TO OTHER PEOPLE, AND ULTIMATELY I WAS LED TO UNDERSTAND WHAT IT MEANT, BUT I WAS STILL DRIVEN, AND I'M STILL DRIVEN TODAY ABOUT I NEED THE PEOPLE -- IT'S LIKE BEING A MUSICIAN'S MUSICIAN. I WANTED THE PEOPLE THAT UNDERSTAND MY STRUGGLE, LIKE OTHER CHEFS, I NEEDED THEIR OR I WOULD SAY IT IS IMPORTANT TO ME, THEIR RESPECT. SO TO ANSWER YOUR QUESTION ABOUT THE BEARD AWARD, I THINK IT WAS SPECIAL BECAUSE IT COMES FROM YOUR PEERS, AND THAT MEANT A LOT, PEOPLE WHO WOULD UNDERSTAND THE STRUGGLE OF WHAT IT MEANS TO BRING SOMETHING LIKE THIS TO THE TABLE. BUT YOU DUST YOURSELF OFF AFTER YOU GET IT AND YOU GO BACK TO WORK.

TED SIMONS: RIGHT.

CHRIS BIACO: BECAUSE YOU ALSO UNDERSTAND HOW FLEETING ALL OF THIS IS. TOMORROW, IT'S LIKE ON BROADWAY. PEOPLE THAT ARE COMING TONIGHT DON'T WANT TO HEAR ABOUT YOU SHOULD HAVE BEEN HERE LAST TUESDAY, IT WAS AWESOME. TODAY WE ARE NOT REALLY FEELING IT, SO SORRY. THIS IS NOT NEW YEAR'S EVE PARTIES EVERY DAY. THERE NEEDS TO BE A NEW CELEBRATION.

TED SIMONS: I'LL TELL YOU WHAT ELSE IS EVERYDAY, A BOOK. YOU HAVE GOT A NEW COOKBOOK OUT.

CHRIS BIACO: THAT'S NOT EVERY DAY. FOR ME IT'S THE FIRST ONE AND MAY BE THE LAST ONE.

TED SIMONS: FOR EVERYONE ELSE, THEY CAN. THEY CAN PICK IT UP AND IT CAN BE PART OF THEIR LIVES.

CHRIS BIACO: FOR ME, THAT'S QUITE A THRILL, BOOKS, COOKBOOKS, LITERATURE, OLD GOURMET MAGAZINES MADE QUITE THE IMPRESSION ON MY LIFE, AND THIS IS A WAY TO NOT BE THE LAST BOOK THAT PEOPLE WILL EVER NEED, BUT HOPEFULLY MAYBE IT WILL FILL A PLACE ON THEIR SHELVES THAT THEY CAN GO TO AND FIND SOMETHING OF WORTH.

TED SIMONS: CAN YOU TRANSFER, THOUGH, WHAT YOU DO TO THE HOME KITCHEN?

CHRIS BIACO: I THINK EASILY YOU CAN. AND I THINK A LOT OF IT, EVEN THOUGH IT'S PIZZA AND OTHER FOODS THAT I LIKE, IT'S REALLY A BOOK ABOUT SELF-EMPOWERMENT THAT EMPOWERS YOU TO UNDERSTAND THAT, WHETHER IT'S YOU MAKING A PIZZA OR A PANCAKE OR A BOWL OF PASTA OR ANYTHING, THAT THE PRINCIPLES ARE EERILY SIMILAR. YOU KNOW, IT'S UNDERSTANDING YOUR INTENTION: WHAT DO YOU WANT FROM IT? YOU KNOW, IF YOU WANT CRISPY OR IF YOU WANT BARBECUE, NOT THAT THERE'S BARBECUE IN THE BOOK, BUT THE SAME PRINCIPLES THAT THAT WOULD BE. I THINK IF YOU ENJOY FOOD AND YOU UNDERSTAND, PART OF IT IS ABOUT, YOU KNOW, IDENTIFYING WHAT YOU WANT FROM IT AND PRACTICING IT OR JUST HAVING IT BE A PART OF YOUR FAMILY. I THINK THERE'S NOTHING MYSTERIOUS ABOUT IT AT ALL, AND HOPEFULLY PEOPLE WILL FIND WHATEVER IT IS. LIKE, I HAVE THINGS IN BOOKS THAT MAYBE IT WASN'T THE INTENTION OF THE AUTHOR BUT THAT I FOUND QUITE HELPFUL OR POWERFUL FOR ME, AND ANYTHING IN THAT BOOK HAS BEEN KINDLY PASSED ON TO ME FROM OTHERS. SO I'M JUST AGAIN PAYING THAT FORWARD.

TED SIMONS: NEW YORK GUY. YOU'RE OUT HERE IN ARIZONA. YOU'RE AN INTERNATIONALLY KNOWN RESTAURATEUR AND PIZZA MAKER. YOU'RE THE WHOLE NINE YARDS HERE NOW. BUT YOU HAVE DONE IT ALL FROM HERE, FROM PHOENIX. IS PHOENIX HOME?

CHRIS BIACO: YOU KNOW, PEOPLE ASK ME THAT QUESTION, AND IT'S FUNNY BECAUSE, FOR ME, I THINK THINGS THAT FEEL LIKE HOME ARE HOME. AND I THINK PHOENIX WELCOMED ME AT A TIME WHEN I REALLY NEEDED TO FIND A PLACE, AND IT ALLOWED ME TO RECOGNIZE IF I HAD ANY SELF-WORTH AT ALL. AND, YOU KNOW, IT WAS A GREAT -- I THINK I HAVE A REALLY SPECIAL RELATIONSHIP WITH THE CITY THAT I DO HAVE, EVEN THOUGH I SEE MYSELF AS A GLOBAL CITIZEN. I HAVE A VERY GLOBAL PERSPECTIVE OF THE WORLD. I'M INCREDIBLY PROUD, NO MATTER WHAT I DO, HERE, IN LOS ANGELES, IN EUROPE, THAT I ALWAYS HAVE MY BRIDGES BUILT BACK TO PHOENIX. THERE'S ALWAYS SOMETHING LEAVING AND COMING BACK. SO IT'S A SPECIAL PLACE FOR ME. MY KIDS WERE BORN HERE. MY WIFE IS FROM HERE, AND IT WAS A KIND ENOUGH CITY TO LET ME HANG AROUND.

TED SIMONS: I WAS GOING TO SAY, YOU HAVE GOT A FAMILY NOW, ALL OF THIS SUCCESS.

CHRIS BIACO: I'M A REAL GROWNUP NOW, YES.

TED SIMONS: LAST QUESTION: ARE YOU A HAPPY GROWN-UP?

CHRIS BIACO: I'M EXTREMELY HAPPY, BUT I'M NEVER SATISFIED WITH THE THINGS THAT I KNOW THAT I WANT TO IMPROVE ON. BUT AM I GRATEFUL FOR EVERYTHING THAT I HAVE RECEIVED AND AT PEACE WITH MY LIFE? YEAH, I'M VERY, VERY MUCH AT PEACE, AND I WOULD SAY HAPPIER THAN I HAVE EVER BEEN IN MY LIFE AND VERY GRATEFUL.

TED SIMONS: THAT'S A GREAT PLACE TO BE. CHRIS, GOOD SPEAKING WITH YOU. THANK YOU SO MUCH. IT WAS GOOD TO SEE YOU. AND THAT IS IT FOR NOW. I'M TED SIMONS. THANK YOU SO MUCH FOR JOINING US ON THIS SPECIAL IN FOCUS EDITION OF ARIZONA HORIZON. YOU HAVE A GREAT EVENING. IF YOU HAVE COMMENTS ABOUT ARIZONA HORIZON, PLEASE CONTACT US AT ONE OF THE ADDRESSES ON OUR SCREEN. YOUR COMMENTS MAY BE USED ON A FUTURE EDITION OF ARIZONA HORIZON. THANK YOU. ARIZONA HORIZON IS MADE POSSIBLE BY CONTRIBUTIONS FROM THE FRIENDS OF 8, MEMBERS OF YOUR ARIZONA PBS STATION. THANK YOU.

In this segment:
Chris Bianco
Also in this episode:
SPOTLIGHT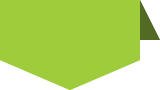 STAY in touch
with
azpbs.
org
!
Subscribe to Arizona PBS Newsletters: