Rep. Trent Franks resigned from Congress amid sexual harassment allegations, including claims that he offered a member of his staff $5 million to act as a surrogate mother. Gov. Doug Ducey must announce dates for a special election to be held to fill the now-vacant seat within three days of the resignation.
Transcript:
TED SIMONS: COMING UP NEXT ON ARIZONA "HORIZON'S" JOURNALISTS' ROUNDTABLE -- WE'LL TALK ABOUT THE MANY NAMES LIKELY TO RUN FOR THE NOW OPEN CONGRESSIONAL SEAT. THAT'S NEXT ON THE JOURNALISTS' ROUNDTABLE.

TED SIMONS: GOOD EVENING. WELCOME TO "ARIZONA HORIZON'S JOURNALIST ROUNDTABLE." I'M TED SIMONS. JOINING US TONIGHT MARY JO PITZL OF THE ARIZONA REPUBLIC, LUIGE DEL PUERTO OF THE ARIZONA CAPITAL TIMES, AND JOSH HOFFNER OF THE ASSOCIATED PRESS. ARIZONA CONGRESSMAN TRENT FRANKS ANNOUNCED YESTERDAY THAT HE WAS RESIGNING FROM OFFICE AT THE END OF NEXT MONTH. TODAY, REPRESENTATIVE FRANKS SAID THAT HIS RESIGNATION WAS EFFECTIVE IMMEDIATELY. IN A STATEMENT THAT FRANKS WROTE THAT "LAST NIGHT MY WIFE WAS ADMITTED TO THE HOSPITAL IN WASHINGTON, D.C. DUE TO AN ONGOING AILMENT. AFTER DISCUSSING OPTIONS WITH MY FAMILY, WE CAME TO THE CONCLUSION THAT THE BEST THING FOR OUR FAMILY NOW WOULD BE FOR ME TO TENDER MY PREVIOUS RESIGNATION EFFECTIVE TODAY, DECEMBER 8th, 2017. ALL RIGHT, MARY JO. LET'S… THIS IS A SHOCKEROONEYVILLE HERE… GIVE US… GO.

MARY JO PITZL: YEAH, THIS IS A FAST-MOVING STORY, AS YOU POINTED OUT. FRANKS ANNOUNCED YESTERDAY THAT HE WAS GOING TO RESIGN. HE SAID BECAUSE HE HAD -- YES, HE HAD CONVERSATIONS WITH STAFFERS ABOUT SURROGACY. HE AND HIS WIFE HAVE HAD DIFFICULTY CONCEIVING, BUT HE MEANT NO SEXUAL HARASSMENT. THERE WERE NO OVERTURES INAPPROPRIATELY MADE TO STAFFERS. AND IT SORT OF SITS OUT THERE. THEN ALONG COMES BOTH POLITICO AND THE ASSOCIATED PRESS TODAY. THEY'VE GOTTEN TO SOME OF THESE STAFFERS, ONE OF WHOM SAID FRANKS OFFERED HER $5 MILLION TO SERVE AS A SURROGATE FOR HIM AND HIS WIFE AND ASKED HER REPEATEDLY. THERE WERE OTHER STAFFERS WHO HAD HAD SIMILAR… APPROACHES. I DON'T THINK THERE WAS A DOLLAR AMOUNT MENTIONED AND THERE WAS SOME RETRIBUTION AGAINST THEM SUCH AS BEING ISOLATED FROM… OFFICE DISCUSSIONS AND OFFICE WORK.
TED SIMONS: AND WE SHOULD MENTION… YESTERDAY DURING AN INITIAL STATEMENT FROM… TRENT FRANKS HE SAID I HAVE ABSOLUTELY NEVER PHYSICALLY INTIMIDATED COERCED OR HAD OR ATTEMPTED TO HAVE ANY SEXUAL CONTACT WITH ANY MEMBER OF MY CONGRESSIONAL STAFF… LUIGE… I WOULD IMAGINE SURROGACY IS A TOPIC THAT SEEMS UNCOMFORTABLE. YOU KNOW JUST SEEMS WRONG IN THE WORKPLACE, BUT NOT NECESSARILY THE KIND OF THING THAT WOULD MEAN LOSING YOUR JOB, ESPECIALLY IN CONGRESS. HAVING A REPUBLICAN SPEAKER OF THE HOUSE TELL A REPUBLICAN LAWMAKER, AS PAUL RYAN DID, THIS ISN'T GOOD, YOU NEED TO GO.

LUIGE DEL PUERTO: WELL, IN THE CONTEXT OF A WORK ENVIRONMENT YOU HAVE YOUR BOSS, WHO WAS AN OLDER MAN, BASICALLY ASKING A YOUNGER WOMAN COULD YOU CARRY MY CHILD. IT… THE… YOU KNOW THE…, WHAT HE NOW FACES VERY STRONGLY IS IT IS NOT ONLY INAPPROPRIATE, BUT IT IS CONSIDERED SEXUAL HARASSMENT. YOU ALSO HAVE TO REMEMBER, ACCORDING TO THE ASSOCIATED PRESS, HE REPEATEDLY ASKED STAFFERS TO CARRY A CHILD FOR HIM AND HIS WIFE. YOU'RE RIGHT ABOUT SURROGACY. IT'S NOT SOMETHING THAT'S BEING -- IT'S JUST NOT SOMETHING YOU TALK ABOUT IN THE OFFICE SETTING. BY THE WAY, ARE THERE NOT CENTERS OR AGENCIES THAT YOU GO TO TO GET SOMETHING LIKE THIS DONE?

TED SIMONS: THAT'S ANOTHER QUESTION PEOPLE ARE ASKING. IF YOU WANT TO DO-- THIS IS VERY MUCH A VERY MEDICAL AND CLINICAL KIND OF PROCEDURE HERE. THIS IS SOMETHING THAT NEEDS MONITORING AND CARE. YOU DON'T JUST WALK AROUND AND SAY, HOW ABOUT YOU, HOW ABOUT YOU.

JOSH HOFFNER: THERE'S A MUCH MORE OFFICIAL PROCESS AND WAY TO GO ABOUT IT. IT'S A SERIOUS ISSUE FOR A LOT OF MOTHERS AND FAMILIES AND ALSO THE PRICE TAG FOR SUCH SURROGACY EFFORTS… TYPICALLY IS NOT IN THE $5 MILLION RANGE. THERE IS MONEY THAT IS INVOLVED BUT NOTHING LIKE 5 MILLION DOLLARS. SO I THINK THIS IS REALLY NOT AS MUCH A SURROGACY QUESTION AS THIS IS A SEXUAL HARASSMENT CASE. THE DETAILS OF WHICH WERE NOT FULLY AWARE OF YET. WE'RE LEARNING PIECE BY PIECE BY PIECE, BUT THIS IS SEXUAL HARASSMENT IN CONGRESS TO THE POINT WHERE HE WAS EVENTUALLY FORCED OUT OF OFFICE INVOLVING CONVERSATIONS OF SURROGACY. I THINK THE KEY QUESTION TO ANSWER IS GOING TO BE HOW ARE THOSE QUESTIONS OF CARRY MY CHILD COUCHED OR PHRASED TO THE FEMALE STAFFERS. MEANING, WAS IT JUST SIMPLY WILL YOU PARTICIPATE IN IN VITRO FERTILIZATION OR, AS A POLITICAL ARTICLE SEEMED TO SUGGEST, WAS THERE A SEXUAL CONNOTATION THAT GOES BEYOND IN VITRO. WHICH WE DON'T KNOW YET, BUT I THINK THERE ARE A LOT OF REPORTERS IN WASHINGTON AND BEYOND WORKING ON THIS STORY. I DON'T THINK WE HAVE HEARD THE LAST OF THIS GOING FORWARD.

TED SIMONS: NO, AND MARY JO, THERE WAS A PART OF HIS STATEMENT WHERE HE SAID HE WANTED THIS TO BE DONE IN A PRO LIFE MANNER. WHAT DOES THAT MEAN?

MARY JO PITZL: SO REPRESENTATIVE FRANKS HAS BEEN PROBABLY ONE OF, IF NOT THE STRONGEST VOICE ON CAPITOL HILL FOR RIGHT TO LIFE… STRONGLY ANTI-ABORTION. HIS STATEMENT THAT THIS WOULD BE ANY KIND OF SURROGACY WOULD BE DONE IN A PRO LIFE WAY WOULD SUGGEST NO EMBRYOS WOULD BE WASTED. YOU'RE GOING TO DO IN VITRO FERTILIZATION, YOU'RE PROBABLY GOING TO BE DEALING WITH MULTIPLE EMBRYOS, ALL OF WHICH PROBABLY WILL NOT SURVIVE. AND… SO IF YOU PUT YOURSELF IN THE SHOES OF A WOMAN WHO IS BEING APPROACHED ABOUT THIS AND YOU'RE STARTING TO THINK ABOUT THIS, THEN WHAT'S THE ALTERNATIVE TO IN VITRO?
TED SIMONS: LUIGE, WHAT IS THE ALTERNATIVE TO IN VITRO? TELL US PLEASE.

LUIGE DEL PUERTO: TRADITIONALLY, RIGHT? THE TRADITIONAL WAY OF MAKING BABIES. THERE'S SOME NEW ONES HERE TOO, BECAUSE THERE ARE SOME SECTORS WITHIN THE PRO LIFE MOVEMENT THAT NECESSARILY DON'T LOOK AT IN VITRO AS PRO LIFE. PART OF THAT IS BECAUSE YOU'RE IN FACT DESTROYING AND -- YOU DO DESTROY CELLS IS WHAT YOU DO IN ORDER TO GET TO A SPECIFIC NUMBER, TWO OR ONE. OTHERWISE, YOU'LL HAVE SIX, POTENTIALLY SIX KIDS. THERE ARE SOME NUANCES THERE. IF YOU'RE DOING IT THE PRO LIFE WAY, THEN YOU'RE DOING IT THE TRADITIONAL WAY.

JOSH HOFFNER: WELL IT IS ALSO INTERESTING POLITICALLY, AT LEAST HOW HE IS COUCHING IT, HOW HE'S DESCRIBING IT, THAT HE IS FRAMING IT IN ANTI-ABORTION, PRO-LIFE WAY. THAT IS THE ISSUE THAT IS MOST SYNONYMOUS WITH TRENT FRANKS OVER THE YEARS, RIGHT? HIS ORGANIZATION WAS THE PREDECESSOR TO CENTERS FOR ARIZONA POLICY. IT'S INTERESTING THAT THAT'S THE ISSUE THAT IS SYNONYMOUS WITH TRENT FRANKS, REALLY AND THAT'S ULTIMATELY WHAT—AND THAT DIDN'T NECESSARILY DO HIM IN BECAUSE THERE'S OBVIOUSLY A HARASSMENT COMPONENT TO THIS, BUT THAT'S HOW HE'S DESCRIBING IT I GUESS.

TED SIMONS: IS THAT DESCRIPTION HOLDING WATER WITH FOLKS? ARE PEOPLE BUYING THIS?

MARY JO PITZL: I THINK MOST PEOPLE ARE STILL JUST SHAKING THEIR HEAD AND TRYING TO ABSORB THIS. AS WITH ALL OF THESE CASES THAT ARE COMING UP, ALL OF A SUDDEN ALL THIS STUFF THAT'S BEEN UNDER THE WATER A LITTLE BIT STARTS TO BUBBLE UP. THERE'S A LOT OF CHATTER LIKE, WELL, THERE'S GOT TO BE MORE OR I HEARD THIS. IT IS A LOT OF RUMOR NOT FOUNDED YET. BUT AS JOSH SAID, THERE'S A LOT OF REPORTERS WORKING TO TRY TO DIG OUT THE TRUTH, BUT THERE'S THE SUGGESTION FROM PEOPLE THAT WE'RE HEARING FROM THAT THERE'S PROBABLY MORE TO THIS.

JOSH HOFFNER: AND ALSO, AS REVOLTING AS ALL THE CASES HAVE BEEN, WHETHER IT IS AL FRANKEN OR WHETHER IT'S CONYERS OR MORE, THIS ONE JUST TAKES ON A BIZARRE NATURE GIVEN THE SURROGACY QUESTION.
LUIGE DEL PUERTO: IT IS A CURVEBALL.

MARY JO PITZL: GIVING A NEW DEFINITION TO SURROGACY IN THE POLITICAL CONTEXT. I ALWAYS THOUGHT IT WAS PEOPLE WHO WENT ON TALK SHOWS TO BE A SURROGATE CANDIDATE FOR A, B, AND C.

LUIGE DEL PUERTO: THERE IS ONE WINNER TO THIS ONE, WHICH IS THE SURROGACY CENTERS. I THINK THEY'RE PROBABLY GETTING A WHOLE LOT OF CALLS. PEOPLE ASKING AND TRYING TO FIND OUT HOW THIS PROCESS WORKS.

TED SIMONS: I GUESS THAT COULD BE. IN TERMS OF JUST BEING A SHOCKER, LET'S GET RID OF THE DETAILS, WHICH ARE SHOCKING IN AND OF THEMSELVES, BUT TRENT FRANKS, HE COULD HAVE HAD THAT SEAT FOR THE REST OF HIS LIFE.

LUIGE DEL PUERTO: EXACTLY. HE WAS POISED TO HOLD ONTO HIS SEAT PRETTY MUCH AS LONG AS HE WANTED IT. HE WON THE SEAT IN A VERY CROWDED PRIMARY RACE MANY, MANY YEARS AGO. THAT DISTRICT IS VERY CONSERVATIVE. HE IS A GOOD FIT FOR THAT DISTRICT, AND THERE WAS NO REASON FOR ANYONE TO CHALLENGE HIM.

MARY JO PITZL: HE'S NEVER HAD -- AFTER THAT FIRST RACE, HE'S NEVER HAD A TOUGH PRIMARY AND CERTAINLY NOT A DIFFICULT GENERAL.

TED SIMONS: JOSH, WE SHOULD ALSO MENTION HE KEEPS A RELATIVELY LOW PROFILE THERE IN CONGRESS, AS YOU MENTIONED. HE IS A ONE-ISSUE CANDIDATE AND A ONE-ISSUE POLITICIAN. HOWEVER, HE HAS SAID SOME THINGS IN THE PAST THAT HAVE BEEN RATHER CURIOUS REGARDING PREGNANCY DURING RAPE. THESE SORTS OF THINGS, A PREVALENCE THERE. IF RUSSIA DID A GOOD JOB EXPOSING HILLARY CLINTON, GOOD FOR THEM AND BAD FOR THE MAINSTREAM MEDIA – I MEAN HE DOES COME OFF EVERY ONCE IN AWHILE SAYING SOMETHING TO GRAB--

JOSH HOFFNER: THAT'S WHAT YOU MOSTLY HEAR ABOUT NATIONALLY ARE THE SORT OF STRIDENT FIRE BRAND TYPE COMMENTS THAT TYPICALLY HAVE AN ABORTION ELEMENT, OR WHETHER IT IS OBAMA'S BIRTH CERTIFICATE OR PRO-TRUMP COMMENTS. HE'S DEFINITELY ON THE RIGHT SIDE OF THE SPECTRUM FOR THE CONGRESSIONAL DELEGATION DEFINITELY.

MARY JO PITZL: HE'S COME ACROSS AS HAVING A VERY STRONG MORAL COMPASS. PEOPLE FOUND IT VERY CURIOUS IN LIGHT OF WHAT WE NOW KNOW. HE DIDN'T SAY ANYTHING ABOUT ALL THE ROY MOORE STUFF THAT'S BEEN HITTING THE LAST SIX WEEKS.

TED SIMONS: I DIDN'T SEE ANYTHING ABOUT -- PAYING OFF A STAFFER, WHICH WOULD JUST SIMPLY BE A—JUST GO FOR IT FOR A REPUBLICAN, A HARD RIGHT REPUBLICAN. THERE HAD BEEN REPORTS, STORIES, RUMORS FROM SOURCES AND SUCH THAT HE MAY HAVE HAD AN ISSUE WITH SOMETHING ALONG THESE LINES IN THE PAST. WHAT DO YOU THINK ABOUT THAT?

LUIGE DEL PUERTO: WE HEAR ALL THESE RUMORS EVERY TIME HE MAY BE LOOKING FOR LET'S SAY THE U.S. SENATE SEAT. THERE WERE RUMORS BEFORE THAT'S PROBABLY ONE OF THE REASONS HE DID EXPLORE THE POSSIBILITY OF RUNNING FOR THE U.S. SENATE AND THEN JUST DROPPED OUT. JUST DECIDED I'M NOT GOING TO DO IT. THERE WERE RUMORS THAT MAYBE THERE'S SOMETHING THERE, BUT NOTHING REALLY CONCRETE. AS I MENTIONED EARLIER, THIS IS JUST A COMPLETE CURVEBALL.

TED SIMONS: YEAH. WELL, IT'S A BIG CURVEBALL, BUT IT ALSO MEANS HOLY SMOKES, AS IF THE POLITICAL LANDSCAPE WEREN'T TILTED ENOUGH AS IT IS WITH THE SENATE SITUATION. JOSH, THE GOVERNOR HAS TO CALL A SPECIAL ELECTION HERE. WALK US THROUGH THIS PROCESS BECAUSE WE HAVE A WHOLE LOT OF ELECTIONS GOING ON.

JOSH HOFFNER: YEAH, GET USED TO SEEING A WHOLE LOT OF ELECTIONS IF YOU'RE IN THAT PARTICULAR DISTRICT. SO, BY MONDAY, THE GOVERNOR WILL CALL A SPECIAL PRIMARY ELECTION AND A SPECIAL ELECTION WHICH WILL PROBABLY OCCUR IN THE SPRING. THERE'LL BE A PRIMARY AND THEN A SPECIAL ELECTION TO SERVE OUT THE TERM. THEN THERE'LL BE THE AUGUST PRIMARY. THEN THE NOVEMBER GENERAL ELECTION FOR THE FULL TWO-YEAR TERM. ASSUMING THE PEOPLE WHO ARE JUMPING INTO THE RACE, WE'LL PROBABLY TALK ABOUT THE NAMES LATER, ARE GOING TO RUN FOR THE SEAT FULL-TIME, THERE ARE GOING TO BE FOUR TIMES.

TED SIMONS: YOU'LL HAVE FOUR ELECTIONS NEXT YEAR FOR THAT ONE SEAT.

JOSH HOFFNER: SIMILAR TO TUCSON AFTER THE GIFFORD SHOOTING.

MARY JO PITZL: WE'VE BEEN THERE BEFORE. WE HAD FOUR ELECTIONS IN 2016. I THINK WE'RE STILL SORT OF DIGGING THROUGH THOSE. PEOPLE, ESPECIALLY IN THE NORTHWEST VALLEY, BETTER GET USED TO MAILING IN THOSE BALLOTS OR GOING TO THE POLLS A LOT.

TED SIMONS: LET'S GET SOME NAMES OUT THERE. WE'RE HEARING A TON OF FOLKS. THIS IS OBVIOUSLY A VERY REPUBLICAN DISTRICT. LOTS OF REPUBLICANS ON THE MOVE.

LUIGE DEL PUERTO: LOTS OF REPUBLICANS, AND REPUBLICANS-- THEY HAVE A PRETTY DEEP BENCH IN THAT DISTRICT OR LIVING AROUND THAT DISTRICT. AMONG THE NAMES WE'RE HEARING IS DEBBIE LASCAUX, KIMBERLY YEE, WHO'S CURRENTLY RUNNING FOR STATE TREASUER, STEVE MONTENEGRO. I'VE HEARD TODAY MAYBE EVEN JERRY WEIERS, THE MAYOR OF GLENDALE IS A NAME THAT IS BEING FLOATED OUT THERE. WE HAVE SIX, SEVEN, AND PROBABLY EVEN MORE -- SORRY, CLINT HICKMAN ALSO, THE COUNTY SUPERVISOR, REPRESENTING A HUGE CHUNK OF HIS COUNTY DISTRICT IS FROM THAT CONGRESSIONAL DISTRICT.

MARY JO PITZL: DON'T FORGET FORMER STATE REPRESENTATIVE PHIL LOVAV, WHO TRUMP APPOINTED TO RUN THE SMALL BUSINESS ADMINISTRATION HERE IN ARIZONA. HE WAS THE ONLY LAWMAKER WHO WAS A DONALD TRUMP BACKER LAST YEAR, ESPECIALLY DURING THE PRIMARIES. YOU MIGHT IMAGINE HE MIGHT HAVE THE EDGE IN GETTING A TRUMP ENDORSEMENT. I WAS ON THE PHONE YESTERDAY TALKING TO A STATE LEGISLATIVE STAFFER WHO GOT AN ALERT ON HER PHONE. I HAVE TO GO. I HAVE TO READ THIS. TRENT FRANKS IS RESIGNING. THIS PLACE IS GOING TO EMPTY OUT, MEANING THE LEGISLATURE. AND I THINK FOR THE NAMES THAT LUIGE PUT OUT THERE INDEED.

JOSH HOFFNER: IT IS A SEAT FOR LIFE IF YOU DON'T SCREW IT UP OR HAVE SCANDALS LIKE WE'RE CURRENTLY EXPERIENCING. IT IS NOT SURPRISING PEOPLE ARE FALLING OVER THEMSELVES TO GET INTO THE RACE. DOMINOS FALL ACCORDINGLY, RIGHT? MONTENEGRO IS RUNNING FOR SECRETARY OF STATE. HE HOLDS A FACEBOOK LIVE TODAY WHERE HE SAYS HE'S TALKED TO FRANKS AND FRANKS HAS ENCOURAGED HIM TO RUN. HE DIDN'T CONDEMN THE ACTIONS, BUT HE WAS INTERESTED IN IT. YOU HAVE TREASURER CANDIDATES. THERE'LL BE DOMINOS THAT FALL ACCORDINGLY BECAUSE A LOT OF THESE PEOPLE ARE ALREADY RUNNING FOR SOMETHING ELSE, BUT NOW THEY'RE FACING THE PROSPECT OF A CONGRESSIONAL SEAT.

TED SIMONS: MONTENEGRO USED TO WORK FOR TRENT FRANKS, AND WE SHOULD ALSO MENTION THAT THAT SEAT- THE NAME BOB STUMP. NOW MAYBE NOT BY RELATION, BUT HOLY SMOKES THAT NAME CARRIES A LOT OF WATER IN THAT PART OF TOWN.

MARY JO PITZL: TO REMIND VIEWERS, CONGRESSMAN BOB STUMP REPRESENTED THAT DISTRICT FOR YEARS AND YEARS AND YEARS. IT WAS ONLY WHEN HE RETIRED WHEN THE SEAT OPENED UP AND FRANKS GOT IN. NOW WE HAVE BOB STUMP, WHO IS A LONG AGO FORMER LAW MAKER, A FORMER CORPORATION COMMISSONER. IF HE RUNS, YOU'RE GOING TO HEAR A LOT ABOUT APS, YOU'RE GOING TO HEAR A LOT ABOUT DARK MONEY, CONTRIBUTIONS, ONGOING FBI INVESTIGATIONS, BUT HE HAS A VERY STRONG NAME. SORT OF RINGS A BELL TO SOMEBODY WHO SERVED BEFORE.

LUIGE DEL PUERTO: AND A KEY TO THIS SPECIAL ELECTION RACE IS THE ABILITY TO RAISE MONEY QUICKLY. THERE IS ONE CANDIDATE. I HAVE HEARD IT FROM SEVERAL PUNDITS, IF YOU WILL, STRATEGIES. PHIL LOPEZ MIGHT BE IN A GOOD POSITION TO RAISE MONEY BECAUSE HIS WIFE IS CONSIDERED TO BE THE TOP FUNDRAISER IN THE STATE. SHE HAS FUNDRAISED FOR THE GOVERNOR, FOR SENATORS. SHE CAN VERY WELL HELP HER HUSBAND RAISE THE MONEY FOR THIS PARTICULAR RACE. NOT ONLY THAT. YOU MENTIONED, MARY JO, THAT PHIL WAS A TRUMP BACKER AND COULD GET THE SUPPORT OF THE PRESIDENT.

TED SIMONS: AND THE FACT THAT THERE ARE FOUR ELECTIONS HERE. THE FACT IT IS COMING UP PRETTY DARN QUICK, YOU BETTER HAVE A PRETTY GOOD GROUND GAME AND YOU BETTER HAVE EVERYTHING ESTABLISHED. YOU CAN'T BE A JOHNNY COME LATELY IN A RACE LIKE THIS.

JOSH HOFFNER: IT IS A VERY COMPRESSED PROCESS. YOU HAVE TO HAVE NAME RECOGNITION. YOU HAVE TO RAISE MONEY QUICKLY BECAUSE MARCH WILL BE HERE BEFORE YOU KNOW IT. THERE'LL BE A REPUBLICAN PRIMARY FOR ALL THESE CANDIDATES TO GET THE SEAT. YOU HAVE TO MOVE QUICKLY.

TRF SIMONS: DO DEMOCRATS PAY ATTENTION TO THIS AT ALL?

JOSH HOFFNER: NOPE.

MARY JO PITZL: I THINK THERE WAS A STATEMENT YESTERDAY FROM ONE DEMOCRAT WHO -- I CAN'T EVEN REMEMBER HER NAME. A FEMALE DOCTOR TALKING ABOUT FRANKS' RESIGNATION, BUT YEAH.

JOSH HOFFNER: I THINK DEMOCRATS SEE POLITICAL GAIN. YOU ALREADY SAW THE DEMOCRATIC PARTY THEY TRIED TO ATTACK McSALLY FOR HER HARSH COMMENTS ABOUT JOHN CONYERS CALLING HIM A DIRTY OLD MAN AND DISGUSTING FOR ALL THE THINGS HE DID. YOU SEE THE DEMOCRATIC PARTY ATTACKING HER ON TWITTER, CALLING ON HER TO GIVE MONEY BACK THAT FRANKS WOULD HAVE RAISED FOR HER. I THINK THE DEMOCRATS WILL TRY TO USE IT AGAINST OTHER CANDIDATES. IT SEEMS LIKE A SOLIDLY RED DISTRICT, THAT IT MAY BE A BENEFIT TO THEM POLITICALLY ELSEWHERE.

LUIGE DEL PUERTO: I DON'T THINK THEY HAVE A PRAYER'S CHANCE OF WINNING THIS SEAT UNLESS -- REALLY NO. IT'S HARD FOR ME AND QUITE FRANKLY FOR A LOT OF STRATEGISTS ON BOTH SIDES OF THE AISLE SEEING A DEMOCRAT WIN THIS. IT IS A VERY CONSERVATIVE REPUBLICAN DISTRICT.

TED SIMONS: SO WITH FLAKE LEAVING, WITH FRANKS BASICALLY GONE, THE LANDSCAPE, AS I MENTIONED EARLIER -- ELECTIONS NEXT YEAR IS GOING TO BE CRAZY GO NUTS.

LUIGE DEL PUERTO: IT IS CRAZY NOW. IT IS GOING TO BE UBER CRAZY. POLITICS IS ALWAYS LIKE PLAYING A CHESS. WHAT HAPPENS IF SOMEBODY JUST FLIPS OVER THE BOARD? PIECES ROLL ALL OVER THE PLACE. WHO KNOWS HOW THEY'RE ALL GOING TO CONFIGURE BACK. YOU HAVE POTENTIALLY TWO U.S. SENATE RACES. YOU'LL HAVE A BUNCH OF PEOPLE RUNNING FOR THAT. WE HAVE MAYOR STANTON RUNNING FOR THAT SEAT. MARTHA McSALLY AND ALL SORTS OF DOMINOS. WE MAY GET TO THE IRRIGATION DISTRICT LEVEL TO FIND CANDIDATES.

MARY JO PITZL: YOU'RE GOING TO HAVE LEGISLATIVE VACANCIES. DEBBIE LASCAUX, SHE IS BELIEVED TO BE IN A STRONG POSITION TO BE STATE SENATE PRESIDENT AFTER THE 2018 ELECTIONS. WOULD SHE GIVE THAT UP TO RUN FOR CONGRESS? YEE HAS EXPERIENCE IN THE STATE TREASUERER'S OFFICE, DOESN'T HAVE SOME OF THE PROBLEMS THAT HER NOW COMPETITOR FOR TREASURER HAS WITH SOME OF THE CORPORATION COMMISSION BUSINESS. WILL SHE WALK AWAY FROM THAT? OPENING UP OTHER OPPORTUNITIES PERHAPS FOR OTHER CANDIDATES.

JOSH HOFFNER: WE DON'T KNOW WHAT'S GOING TO HAPPEN IN THE LEGISLATURE OBVIOUSLY. WE TALK ABOUT AN ISSUE THAT DRIVES PEOPLE TO VOTE. THAT'S ANOTHER ONE.

MARY JO PITZL: TALKING ABOUT ELECTIONS, ELECTIONS, ELECTIONS. AT SOME POINT, MAYOR STANTON IS GOING TO RESIGN AND THEN WE'RE GOING TO HAVE TO HAVE THE CITY OF PHOENIX .

LUIGE DEL PUERTO: NOT ONLY THAT, YOU'RE THINKING ABOUT THE STATE LEGISLATURE. YOU HAVE THE GOVERNOR, THE SENATE PRESIDENT, AND THE HOUSE SPEAKER, THREE TOP DOGS. MAYBE SENATOR LASCAUX IS NOT IN THE PICTURE. WHO KNOWS WHAT'S GOING TO HAPPEN IN THE STATE SENATE.

MARY JO PITZL: AS LONG AS WE'RE GOING DOWN THIS RABBIT HOLE, WE HAVE OUR OWN SEXUAL HARASSMENT PROBLEMS OUT AT THE STATE CAPITOL. THERE'S AN INVESTIGATION GOING ON NOW. NO ONE'S RESIGNED, AM I RIGHT, SO FAR?

TED SIMONS: THANKS FOR BRINGING THAT UP BECAUSE I WANT TO GET TO THE COMPLAINT FILE AGAINST THE HOUSE MINORITY LEADER. THAT HAS BEEN DISMISSED. TALK TO US ABOUT THIS AND AGAIN WHAT THIS IS ALL ABOUT. WE'LL START WITH YOU. WHY DON'T YOU GIVE THAT A SHOT?

LUIGE DEL PUERTO: THERE IS A DEMOCRATIC LEGISLATOR, RAY MARTINEZ, WHO IS UPSET WITH REBECCA RIOS, THE HOUSE MINORITY LEADER. SHE HAD INITIALLY ENDORSED -- NOW I'M FORGETTING -- BILL BRATTON, WHO IS RUNNING FOR THE LEGISLATURE. REBECCA HAS PULLED BACK HER ENDORSEMENT. IN ANY CASE, MARTINEZ THEN FILED AN ETHICS COMPLAINT AGAINST REBECCA FOR HAVING AN INAPPROPRIATE RELATIONSHIP WITH A HOUSE STAFFER. THEN THE ETHICS COMMITTEE LOOKED AT IT AND PAWNED IT OVER AND SENT IT OVER TO THIS PROBE TEAM THAT MESSNER HAS CREATED FOR THIS LARGER INVESTIGATION. NOW THAT PROBE TEAM, THE LEAD COUNSEL SAID IT IS THE ETHICS COMMITTEE'S PURVIEW. NOW THE CHAIRMAN OF THE HOUSE ETHICS COMMITTEE DECIDED IT IS BASED ON SECONDHAND SOURCES. THERE'S NO PERSONAL KNOWLEDGE. THERE IS A POLITICAL COMPONENT AND FEUD TO THIS, AND DISMISSED THE CASE.

TED SIMONS: POLITICAL COMPONENT? IT SOUNDED LIKE IT WAS ALMOST ENTIRELY POLITICS. HE SEEMED LIKE HE WAS MORE UPSET BY THE FACT THAT SHE WAS ENDORSING SOMONE ELSE AND SHE MIGHT HAVE HAD AN INAPPROPRIATE RELATIONSHIP WITH A SECURITY STAFFER.

JOSH HOFFNER: THAT'S WHERE IT GETS COMPLICATED, WHEN YOU BRING INTERNAL POLITICAL FEUDS INTO THIS PROCESS.

MARY JO PITZL: IT WAS SORT OF LIKE HE WAS COMPLAINING ABOUT THE MINORITY LEADER FAVORING A CANDIDATE AND THEN HE JUST SORT OF THREW THIS OTHER THING IN.

LUIGE DEL PUERTO: WE DID TRY PRESSING HIM VERY HARD. WHO ARE YOUR SOURCES? IS THERE ANYTHING SOLID YOU CAN SHOW? IN AN ETHICS INVESTIGATION, IN ORDER FOR THAT TO GO FORWARD, THERE HAS TO BE PERSONAL KNOWLEDGE, SOMETHING MORE CONCRETE THAT I'VE HEARD IT FROM CERTAIN PEOPLE, OR THERE MIGHT BE SOME INTERNAL INVESTIGATION THAT WAS DONE BY THE HOUSE. IT HAS TO BE SOMETHING MORE CONCRETE ABOUT THAT.

TED SIMONS: ANY RESPONSE FROM MARTINEZ ABOUT THIS BEING DISMISSED?

LUIGE DEL PUERTO: WE HAVEN'T HAD A CHANCE TO TALK TO HIM ABOUT IT. IT HAPPENED JUST YESTERDAY OR THE DAY BEFORE YESTERDAY, SO NO, BUT I DON'T THINK HE'LL BE SURPRISED BY IT.

TED SIMONS: WHAT ABOUT THE OTHER INVESTIGATIONS HERE? WE GOT THE SHOOTER INVESTIGATION, UGENTI-RITA INVESTIGATION, THOSE ARE BOTH STILL UP AND OPERATIONAL, CORRECT?

LUIGE DEL PUERTO: YES THEY ARE. NOW WE'RE BACK TO THOSE CASES, BOTH THE ALLEGATIONS AGAINST REPRESENTATIVE DON SHOOTER AND DON SHOOTER'S ALLEGATIONS AGAINST MICHELLE UGENTI-RITA. BOTH ARE BEING INVESTIGATED BY THIS PROBE TEAM THAT HOUSE SPEAKER MESSNER HAS CREATED. THERE ARE CHALLENGES. SESSION IS COMING UP FAST AND I THINK WHAT THEY WOULD WANT TO DO IS GET A RESOLUTION BEFORE THEN.

TED SIMONS: BEFORE WE GO, ATTORNEY GENERAL RULED AGAINST THE BOARD OF REGENTS REGARDING WHO CAN SET UNIVERSITY TUITION RATES. LEGISLATURE OR THE BOARD OF REGENTS. IT SOUNDS LIKE THE ATTORNEY GENERAL IS SAYING LEGISLATURE, IT'S YOU.

JOSH HOFFNER: ADDS ANOTHER DIMENSION TO THE PROCESS OF COLLEGE TUITION IN ARIZONA THAT ULTIMATELY TRACES ITS ROOTS TO THE DACA DREAMER SITUATION. IT'S A RELATED ISSUE, I GUESS, BUT IT SETS UP MORE CONFLICT BETWEEN THE LEGISLATIVE BRANCH AND THE REGENTS.

MARY JO PITZL: YEAH IT'S INTERESTING BECAUSE PART OF THE COMPLAINT- WHAT DROVE THIS IS NOT JUST THE TUITION BREAK FOR DACA STUDENTS, BUT ALSO THE METEORIC RISE OF TUITION AT ARIZONA STATE UNIVERSITIES TO WHICH THE BOARD OF REGENTS SAID, YOU CUT OUR BUDGET, SO WHAT ELSE CAN WE DO. AND THIS IS MARY JO SPEAKING, NOT THE BOARD OF REGENTS, IF YOU WANT TO PUT THAT POWER BACK WITH THE LEGISLATURE, LET THEM DEAL WITH WHAT KIND OF TUITION WOULD KEEP A UNIVERSITY RUNNING. THERE ARE LAWMAKERS THAT WOULD VERY MUCH LIKE TO HAVE THAT AUTHORITY.

TED SIMONS: ANY OF THE CONSTITUTION SAYS THAT NEARLY FREE AS POSSIBLE. THE ATTORNEY GENERAL SAID THE BOARD IS CONFUSING NEARLY FREE AS POSSIBLE WITH AFFORDABLE. WHAT IS NEARLY AS FREE AS POSSIBLE? WHAT DOES THAT MEAN?

LUIGE DEL PUERTO: THE BOARD OF REGENTS HAS SAID, LOOK, WE'VE HAD THIS CASE BEFORE. WE'VE LOOKED AT WHETHER -- THERE WAS A CASE INVOLVING A TUITION FEE INCREASE MANY, MANY YEARS AGO AND BASICALLY THE COURT SAID THE TWO BRANCHES OF GOVERNMENT, EITHER ONE WHO SET TUITION. IF THE HOUSE, FOR EXAMPLE, WANTS TO KEEP THE TUITION LOW, THEY CAN JUST PROVIDE THE UNIVERSITIES WITH MORE MONEY. THE BOARD OF REGENTS IS SAYING THE ATTORNEY GENERAL DOESN'T HAVE THE AUTHORITY TO GO FILING CASES AGAINST STATE AGENCIES OR OTHER GOVERNMENT ENTITIES LIKE US.

TED SIMONS: EXACTLY.

LUIGE DEL PUERTO: HE HAS TO HAVE SOME SORT OF A MANDATE. THE GOVERNOR DECLARED A COUPLE WEEKS AGO THAT THIS HAS BEEN LITIGATED, BUT BRNOVICH HAS ALWAYS SAID IT IS TRUE THE LEGISLATURE HAS CUT DOWN THE BUDGET FOR STATE UNIVERSITIES. IF YOU LOOK AT THE METEORIC RISE IN TUITION, IT DOESN'T CORRELATE.

TED SIMONS: THE COURT CASE IS STILL GOING ON HERE AS FAR AS THE ATTORNEY GENERAL AGAINST THE BOARD OF REGENTS.

JOSH HOFFNER: THEY FILED THEIR RESPONSE. THE REGENTS FILED THEIR RESPONSE THIS WEEK, BUT YEAH.

TED SIMONS: WE'VE GOT THAT ALONG WITH THE RULING FOR THE ATTORNEY GENERAL'S OFFICE AS TO WHO SHOULD SET THE TUITION RATE. WE'LL STOP IT RIGHT THERE. HOLY SMOKES. WHAT A LAST COUPLE OF DAYS.

MARY JO PITZL: IT'S NOT OVER.

JOSH HOFFNER: WE'RE NOT SURPRISED. WE'RE SURPRISED.

TED SIMONS: THE BIRDS AND THE BEES ON THE JOURNALISTS' ROUNDTABLE. MONDAY, ON ARIZONA HORIZON, WE'LL LOOK AT HOW THE LATEST TAX BILL WILL IMPACT ARIZONA INDIVIDUALS AND SMALL BUSINESSES. WE'LL GET SOME CONSUMER PROTECTION TIPS FOR THE HOLIDAY SEASON FROM THE STATE ATTORNEY GENERAL MARK BRNOVICH. THAT'S ON MONDAY'S ARIZONA HORIZON. TUESDAY, PHYSICIST LAWRENCE KRAUSS JOINS US WITH THE LATEST IN SCIENCE NEWS. WEDNESDAY, A VISIT WITH THE PHOENIX METROPOLITAN MEN'S CHORUS. THURSDAY, WE'LL FOCUS ON THREE HIGH PERFORMING ARIZONA SCHOOLS, AND THEN FRIDAY IT IS ANOTHER EDITION OF THE JOURNALISTS' ROUNDTABLE. THAT IS IT FOR NOW. I'M TED SIMONS. THANK YOU FOR JOINING US. YOU HAVE A GREAT WEEKEND.

In this segment:
Luigi del Puerto: Reporter, Arizona Capitol Times
Mary Jo Pitzl: Reporter, Arizona Republic
Josh Hoffner: Reporter, Associated Press
SPOTLIGHT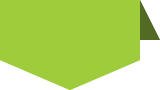 STAY in touch
with
azpbs.
org
!
Subscribe to Arizona PBS Newsletters: