The Arizona Secretary of State is responsible for our elections and is also second in line in case the governor needs to be replaced. The two Republicans running for the office, incumbent Secretary of State Michele Reagan and printing plant owner Steve Gaynor, will square off as they debate issues regarding the office. Ted Simons moderates this clean election sponsored debate.
Transcript:
TED: GOOD EVENING, AND WELCOME TO THIS SPECIAL "ELECTION 2018" EDITION OF "ARIZONA HORIZON". I'M TED SIMONS. TONIGHTS SHOW IS A DEBATE SPONSORED BY THE ARIZONA CITIZENS CLEAN ELECTIONS COMMISSION, WE WILL HEAR FROM THE CANDIDATES RUNNING FOR SECRETARY OF STATE. NOW, THIS IS NOT A FORMAL DEBATE, IT'S AN OPEN EXCHANGE OF IDEAS, CHANCE FOR GIVE AND TAKE BETWEEN CANDIDATES. AS SUCH, INTERJECTIONS AND EVEN INTERRUPTIONS ARE ALLOWED, PROVIDED THAT ALL SIDES GET A FAIR SHAKE. WE WILL DO OUR BEST TO MAKE SURE THAT THAT HAPPENS. ARIZONA SECRETARY OF STATE IS THE FIRST IN THE LINE OF SUCCESSION TO THE GOVERNORSHIP. THE OFFICE HAS A WIDE RANGE OF DUTIES INCLUDING ADMINISTRATION OF ALL ELECTIONS IN ARIZONA. WE WELCOME THE TWO REPUBLICAN CANDIDATES FOR SECRETARY OF STATE, THEY ARE STEVE GAYNOR, A PRINTING PLANT OWNER, AND MICHELE REAGAN, THE CURRENT SECRETARY OF STATE. GOOD TO HAVE YOU BOTH HERE, THANK YOU SO MUCH. EACH CANDIDATE WILL EACH GIVE A ONE MINUTE OPENING STATEMENT. THE ORDER DETERMINED BY RANDOM SELECTION, CLOSING STATEMENT'S WILL BE GIVEN IN REVERSE ORDER AT THE END OF THE DEBATE. WE BEGIN WITH MICHELE REAGAN.

MICHELE REGAN: I'M MICHELE REAGAN, YOUR CURRENT SECRETARY OF STATE AND I ABSOLUTLEY LOVE BEING YOUR SECRETARY OF STATE BECAUSE I GET TO WORK ON SOMETHING THAT'S NEAR AND DEAR TO MY HEART AND THAT IS TRANSFORMING A GOVERNMENT AGENCY TO SOMETHING THAT IS EFFICIENT AND RESPONSIVE TO CITIZENS AND TAX PAYERS. WHEN I FIRST BECAME SECERTARY OF STATE, ALMOST EVERYTHING IN OUR OFFICE WAS ON PAPER AND IN THREE SHORT YEARS, WE'VE BEEN ABLE TO PUT ALMOST EVERYTHING THAT OTHER CANDIDATES OR LOBBYESTS, OR BUISNESSES, HAVE TO DO ONLINE AND SO REALLY WANT TO GET BACK THERE FOUR MORE YEARS SO I CAN FINISH THAT UP.

TED: ALRIGHT, THANK YOU VERY MUCH. AND FOR OUR NEXT OPENING STATEMENT WE TURN TO STEVE GATNOR.

STEVE GAYNOR: THANKS TED. HI, IM STEVE GAYNOR. 37 YEARS AGO, I GOT AN MBA AT HARVARD BUISNESS SCHOOL AND THEN I CAME TO ARIZONA BECAUSE MY WIFE IS A NATIVE OF TUSCON. WE'VE HAD THREE CHILDREN, THEY ALL LIVE HERE IN THE PHOENIX-METRO AREA, AND WE LOVE ARIZONA. WE'VE HAD A WONDERFUL LIFE. THIS STATE IS VERY IMPORTANT TO US. LAST FALL, PEOPLE CAME TO ME AND SAID STEVE, THERE ARE PROBLEMS IN THE SECRETARY OF STATES OFFICE. WOULD YOU PLEASE TAKE A LOOK AT WHATS GOING ON, AND I DID, AND I FOUND PROBLEMS, ERRORS, COVER-UPS, WASTE OF TAX PAYER MONEY, AND I DECIDED THAT THE TIME HAD COME FOR ME TO STEP FORWARD AND TO SOME COMMUNITY SERVICE. I LOOKED AT MY BACKGROUND, IT WAS FIT WITH THE SECRETARY OF STATE OFFICE, AND THAT'S WHY I DECIDED TO RUN.

TED: ALRIGHT, THANK YOU VERY MUCH, THANK YOU BOTH. LET'S GET THINGS STARTED. WHY SHOULD REPUBLICAN VOTERS KEEP YOU IN OFFICE?

MICHELE REGAN: LIKE I MENTIONED IN OUR OPENING, I HAVE TURNED THIS OFFICE THAT IS ALMOST ALL OF IT ON PAPER, TO SOMETHING WHERE BUSINESSES AND CANDIDATES AND CITIZENS CAN DO ALMOST ALL THE WORK THEY NEED TO DO WITH OUR AGENCY ONLINE, SAVES THEM TIME AND MONEY AND IT'S ALSO SAVING TAXPAYERS A BUNCH OF MONEY. UM SOME PROGRAMS WE'VE COME OUT WITH WE ARE INCREDIBLY PROUD OF THAT ARE INCREDIBLY SUCCESSFUL AND WE WANT TO ADD TO THAT AND WE WANT TO BUILD ON THAT.

TED: AS FAR AS WHY YOU ARE RUNNING, YOU MENTIONED YOU FOUND PROBLEMS, YOU HEARD ABOUT COVER-UPS AND SUCH, YOU ARE CHALLENGING AN INCUMBENT REPUBLICAN. AGAIN, WHY?

STEVE GAYNOR: I DON'T DO IT LIGHTLY. FIRST OF ALL, I DON'T WANT TO SEE THE OFFICE HELD BY A DEMOCRAT. THE CONCERN WAS THAT OUR INCUMBENT WAS IN A POSITION WHERE SHE COULD LOSE, AND THAT'S WHY I STEPPED UP. LET'S TALK ABOUT ONE OF THE BIGGEST ISSUES THAT'S COME UP RECENTLY AND THAT IS THE CONSENT DECREE. YOU KNOW, PROPOSITION 200 REQUIRED THAT ARIZONA GET DOCUMENTARY PROOF OF CITIZENSHIP FOR PEOPLE TO REGISTER TO VOTE. LAST MONTH, MICHELE SIGNED A CONSENT DECREE THAT DID AWAY WITH THE PROVISION ON STATE FORM. I THINK IT'S A HUGE ISSUE.

TED: HUGE ISSUE? HUGE MISTAKE ON YOUR PART?

MICHELE REGAN: OH, NO, ABSOLUTELY NOT. UM, IT WASN'T JUST MICHELE REAGAN WHO SIGNED THE CONSENT DECREE, IT WAS ALSO ATTORNY GENERAL BRNOVICH AND OUR COUNTY ATTORNEY BILL MONTGOMERY. UM THIS WAS DIRECTING THE COUNTY RECORDERS TO CHECK CITIZENSHIP STATUS ON ALL FORMS. UM THE BASIC BOTTOM LINE IS VOTERS ARE BEING TREATED DIFFERENTLY DEPENDING WHICH FORM THEY FILLED OUT AND THAT'S A COMPLETE VIOLATION OF THE 14th AMENDMENT. UM IT NEEDED TO BE FIXED, AND WE'RE REALLY, REALLY PLEASED TO BE ABLE TO GET THIS CONSENT DECREE SIGNED OFF BY THE COURT. WE TREAT ALL VOTERS THE SAME, GOT TO CHECK PROOF OF CITIZENSHIP.

TED: YEAH BUT THERE'S A TWO TRACK VOTING SYSTEM OBVIOUSLY IN ARIZONA THAT'S WHAT THIS INVOLVES, WHETHER IT'S FEDERAL UH CARD OR WHETHER IT'S A STATE VOTE. STATE VOTE YOU GOT TO SHOW PROOF OF CITIZENSHIP, FED YOU DON'T NECESSARILY HAVE TO DO SO, WHY WOULD YOU CONTINUE TO FIGHT THIS IF IT SEEMED LIKE A LOSING BATTLE?

STEVE GAYNOR: WELL, MICHELE SAYS IT'S A VIOLATION OF THE 14th AMENDMENT. THE ODD THING IS IN THE CONSENT DECREE THAT SHE SIGNED, SHE REPRESENTED THAT IT WASN'T A VIOLATION OF THE 14th AMENDMENT OR THE FIRST AMENDMENT. IT SAYS RIGHT THERE IN THE DECREE, IT'S NOT A CONSTITUTIONAL VIOLATION, THE STATE FORM IS SITUATED DIFFERENTLY THAN THE FEDERAL FORM AND YET SHE STILL DECIDED TO SIGN THIS DECREE. FRANKLY, I DON'T THINK IT'S CONSTITUTIONAL. THE EXECUTIVE BRANCH DOESN'T GET TO OVERRULE LAWS, ESPECIALLY LAWS MADE BY THE PEOPLE AND THE INTERESTING THING IS FOUR YEARS AGO, MICHELE SAT HERE AT THIS TABLE WITH TERRY GODDARD AND SAID SPECIFICALLY, THIS LAW IS VERY IMPORTANT BECAUSE THE PEOPLE PASSED IT.

TED: RESPOND, PLEASE.

MICHELE DEBATE: WELL, PROPOSITION 200 IS IMPORTANT. IT'S ONE OF UM THE BEST ELECTION LAWS THAT NOT JUST THIS STATE HAS BUT WHEN YOU COMPARE TO OTHER STATES, WE'RE LIGHT-YEARS AHEAD. THERE'S ONLY THREE STATES THAT HAVE UM LAWS LIKE WE DO, AND WE ARE VERY PROUD OF THEM AND WE FIGHT TO KEEP THEM. WHEN I FIRST UM BECAME SECRETARY OF STATE, WE WENT TO THE U.S. SUPREME COURT. THAT WAS A CASE THAT STARTED BEFORE I WAS THERE. AND WE LOST, THE STATE LOST THAT CASE, AND IT WAS ON THIS ISSUE. SO PART OF WHAT THE SETTLEMENT AGREEMENT DOES IS IT ACKNOWLEDGES WHAT THESE FORMS ARE, WHAT COUNTY RECORDERS NEED TO DO WITH THEM, AND GETS IT SIGNED OFF BY A JUDGE. THIS WAS NOT AT THE EXECUTIVE DECISION OR EXECUTIVE BRANCH JAMMING ANYTHING DOWN ANYBODY'S THROAT. THIS WAS VERY COLLABORATIVE AND AGAIN, SOMETHING WE REMAIN VERY, VERY PLEASED WITH.

STEVE GAYNOR: "THE ARIZONA REPUBLIC" CALLED IT A GREAT WIN FOR PROGRESSIVES, SO IT DOESN'T SEEM LIKE ANYTHING BUT THAT, AND EVEN THOUGH A JUDGE SIGNED OFF, THERE WAS NO FINDING OF FACT THAT THE LAW WAS UNCONSTITUTIONAL. SO AS FAR AS I'M CONCERNED, YOU KNOW, IT'S UNDECIDED.

TED: I WANT TO TALK ABOUT SOMETHING THAT'S ACTUALLY IN THE NEWS TODAY. THE DEPUTY ATTORNEY GENERAL ROD ROSENSTEIN TALKED ABOUT FUTURE BALLOT FRAUD, CONCERNED ABOUT IT BY WAY OF RUSSIAN TINKERING. THE DIRECTOR OF NATIONAL INTELLIGENCE SAID AGAIN TODAY, THE RUSSIANS ARE COMING. ON YOUR WEBSITE, YOU ARE A PROUD SUPPORTER OF DONALD TRUMP. DONALD TRUMP DOESN'T NECESSARILY AGREE THAT RUSSIANS ARE TRYING TO GET INTO OUR WEBSITES AND GET INTO OUR VOTER ROLLS. WHO DO YOU BELIEVE? DONALD TRUMP OR NATIONAL SECURITY?

STEVE GAYNOR: I DON'T THINK IT'S A MATTER OF BELIEF. I THINK THAT THERE ARE MANY MALIGNED ACTORS OUT THERE, NOT JUST RUSSIA. THERE ARE MANY COUNTRIES THAT WOULD LIKE TO DRAG US DOWN AND I THINK IT'S INCUMBENT UPON US TO PROTECT OURSELVES, REGARDLESS OF WHO THE ACTOR IS. IF IT'S RUSSIANS, CHINESE, ALBANIANS, UKRAINIANS.

TED: BUT REPUBLICAN VOTERS SHOULD THEY TRUST YOU IF YOU PUT YOUR TRUST IN THE PRESIDENT WHO DOESN'T PUT HIS TRUST IN NATIONAL INTELLIGENCE AGENCIES?

STEVE GAYNOR: WELL, MY ANSWER IS IF I WAS IN OFFICE, I WOULD MAKE SURE THAT WE HAVE ROBUST CYBERSECURITY, IT'S NOT A FEDERAL MATTER, AS FAR AS I'M CONCERNED. WE HAVE TO PROTECT STATE DATA, STATE VOTER REGISTRATION DATA AND THAT WOULD BE OUR DUTY.

TED: IS IT PROTECTED?

MICHELE REGAN: WELL FORTUNATELY, WE DO HAVE ROBUST CYBERSECURITY AND THAT'S WHAT ACTUALLY KEPT WHOEVER IT WAS TRYING TO HACK INTO OUR VOTER DATABASE, THAT'S WHAT KEPT THEM OUT. UM, BUT WE DIDN'T REST ON OUR LAURELS, WE DIDN'T STICK OUR HEAD IN THE SAND AND SAY HEY, WE GOT LUCKY. BAD GUYS ARE ALWAYS TRYING TO DO THIS. OVER 50,000 HITS A MONTH AGAINST OUR SYSTEMS WHAT'S CALLED UNWARRANTED INTRUSIONS, MEANING SOMEONE IS LOOK FOR A HOLE TO GET IN. THIS IS SOMETHING WE WORK ON AND TAKE VERY SERIOUSLY, NOT JUST AROUND ELECTION TIME BUT THE DATA IS IN THERE EVERY DAY OF THE YEAR. SO BAD GUYS ONLY HAVE TO BE RIGHT ONE TIME. WE NEED TO BE CONSISTENTLY RIGHT, AND WE'RE PRETTY -- IF THERE WAS WOOD ON HERE, I WOULD KNOCK ON IT. WE'VE DONE A REALLY, REALLY GOOD JOB ON THAT SO FAR.

TED: GOOD JOB ON THAT SO FAR?

STEVE GAYNOR: NO, I WAS IN A MEETING AT THE SECRETARY OF STATE'S OFFICE WITH THE COUNTY RECORDERS. A LOT OF THE SECURITY ISSUES ARE DOWN AT THE COUNTY LEVEL, AND THEY BELIEVE THAT THEY ARE VULNERABLE. THEY WERE NOT INCLUDED IN THE CYBERSECURITY SWEEP, AND UH ALTHOUGH IN THE SECRETARY OF STATE'S OFFICE THERE IS SOMETHING BEING DONE RIGHT NOW. THE COUNTIES FEEL THEY'VE BEEN LEFT OUT OF PROCESS.

TED: WHAT DO YOU MAKE OF THAT?

MICHELE REGAN: YOU'RE ONLY AS STRONG AS YOUR WEAKEST LINK, SO IT DOES US NO GOOD TO HAVE WIZ BANG CYBERSECURITY PROTOCOL ON THE STATE LEVEL IF THE COUNTIES AREN'T DOING THE SAME THING. THAT'S ABSOLUTELY INCORRECT BECAUSE ALL OF THE THINGS THAT WE IMPLEMENTED ON BEHALF OF THE RECOMMENDATIONS FROM THE FBI, DEPARTMENT OF HOMELAND SECURITY WHICH WE MEET WITH AND TALK WITH REGULARLY, THAT WAS ALSO IMPLEMENTED ON THE COUNTY LEVEL. FOR INSTANCE, NOT TO GET TOO GEEKY, BUT MULTIFACTOR AUTHENTICATION, TWO WAYS TO LOG INTO SYSTEMS, THAT WAS HIGHLY RECOMMENDED. WE IMPLEMENTED IT ON THE STATE LEVEL, WE HAD THE COUNTIES DO IT AS WELL. IF COUNTIES HAD TROUBLE PAYING FOR IT, WE OFFERED TO PAY FOR IT. SO THIS IS A TEAM EFFORT, AND, AGAIN, IT DOES NO GOOD TO JUST HAVE IT ON THE STATE LEVEL.
TED: THIS GOES TO SOMETHING YOU HAVE SAID IN THE PAST, AND THAT IS THAT COUNTY ELECTIONS PERSONNEL HAVE LOST CONFIDENCE IN THE SECRETARY OF STATE, THE CURRENT SECRETARY OF STATE. YOU STILL BELIEVE THAT? EXPLAIN, PLEASE.

STEVE GAYNOR: I KNOW IT BECAUSE THEY'VE SAID IT TO ME. I'VE TALKED WITH THE COUNTY PEOPLE. AT FIRST WHEN I WAS FIRST RUNNING, I TALKED WITH THEM, AND I SAID, YOU KNOW, IN JANUARY 2017, YOU MADE THIS LETTER PUBLIC WHERE YOU SAID THE RELATIONSHIP WAS IN A DIRE STRAIT BETWEEN THE COUNTY AND THE SECRETARY OF STATE, HAS IT IMPROVED? AND THE ANSWER COMES BACK, NO, EMPHATICALLY NOT. LATELY, I'VE HAD ONE OF THE REPUBLICAN COUNTY RECORDERS SAY TO ME I'M A STAUNCH REPUBLICAN, BUT I WOULD TAKE ANYONE OVER MICHELE REAGAN. NO INSULT, I'M JUST REPEATING WHAT WAS SAID TO ME.

TED: HOW DO YOU RESPOND TO THAT, NONINSULT?

MICHELE REGAN: NONINSULT, YES, OF COURSE. UM, YOU KNOW, SECRETARY OF STATE'S OFFICE IS THE ONE THAT CHECKS ALL OF THE COUNTY EQUIPMENT. WE'RE THE ONE THAT WE GO AROUND TO EVERY COUNTY BEFORE EVERY ELECTION AND TEST EVERY TABULATION PIECE OF EQUIPMENT. THEY DON'T ALWAYS PASS. UM, IT'S OUR JOB TO MAKE SURE THAT THE PROCESS THEY'RE USING AND THE EQUIPMENT THEY'RE USING ON ELECTION DAY IS UP TO PAR, AND I'LL TELL YOU WE TOOK THE LETTER THEY SENT US SERIOUSLY. BUT AT THE END OF THE DAY, I WASN'T ELECTED SO I COULD HAVE A NEW GROUP OF FRIENDS. I WAS ELECTED TO MAKE SURE THAT OUR ELECTIONS AND THEIR EQUIPMENT IS SAFE, AND SOMETIMES THEY DON'T LIKE WHAT WE HAVE TO SAY, BUT, YOU KNOW, WE HAVE TO GO AHEAD AND DO THAT HARD JOB.

TED: BUT THIS GOES TO SOMETHING ELSE THAT IS PART OF THE CAMPAIGN, THAT IS VOTERS AS WELL, THEY'VE LOST CONFIDENCE IN YOU, ESPECIALLY AFTER 2016 WHEN WE HAD THE 200,000 ELECTION PAMPHLETS THAT WERE NOT SENT OUT IN TIME, AFFECTING UP TO 400,000 FOLKS. WHY SHOULD, AGAIN, REPUBLICAN VOTERS, PUT THEIR TRUST IN SENDING YOU BACK TO OFFICE WHEN SOMETHING LIKE 2016 HAPPENED?

MICHELE REGAN: RIGHT, SO 2016 WAS A -- LET'S CALL IT A VERY BUMPY YEAR, AND WE WERE HELD ACCOUNTABLE FOR THE MISTAKES THAT WE MADE. THE GOOD NEWS IS THAT WE'VE REPLACED SYSTEMS THAT WEREN'T WORKING. WE REPLACED EMPLOYEES THAT WERE USING THE SYSTEMS THAT PERHAPS WEREN'T USING THEM PROPERLY, AND ARIZONA NOW HAS AN ELECTION SYSTEM THEY CAN BE REALLY PROUD OF. IT'S CLASS A. WE'VE HAD FOUR STATEWIDE ELECTIONS SINCE THAT INCIDENT 2 1/2 YEARS AGO, AND THINGS HAVE GONE OFF SWIMMINGLY. SO WE'VE LEARNED FROM THAT AND WE'VE MOVED ON, AND I THINK THAT'S IMPORTANT TO KNOW.

STEVE GAYNOR: YEAH, THERE ARE FOUR STATEWIDE ELECTIONS BUT NONE OF THEM HAD AN ELECTION PROCEDURES MANUAL, AS REQUIRED BY ARIZONA LAW. ARIZONA 16452 STATES THAT THE SECRETARY OF STATE WILL PUBLISH AN ELECTION PROCEDURES MANUAL FOR EACH ELECTION. SINCE 2015, THERE HASN'T BEEN A PROCEDURES MANUAL PUBLISHED ONCE BY THE SECRETARY OF STATE'S OFFICE.

MICHELE REGAN: THE ATTORNEY GENERAL RULED ON THIS, IT WAS VERY CLEAR, THAT THE LAW IS THAT THERE NEEDS TO BE A PROCEDURES MANUAL IN PLACE, NOT A NEW ONE PUBLISHED. AND YES, IT WAS PRACTICED THAT IT WAS REDONE EVERY TWO YEARS. WE DECIDED TO NOT DO THAT AND THE REASON WAS SIMPLE. WE HAD FOUR STATEWIDE ELECTIONS IN ONE YEAR AND THAT NEVER HAPPENED IN THE STATE BEFORE. THIS IS THE FIRST TIME IN STATE HISTORY. WE DIDN'T THINK IT WAS THE RIGHT TIME TO BE WHIPPING OUT A NEW MANUAL AND CHANGE THE RULES OF THE GAME.

TED: I WANT TO GO BACK TO 2016, THE ERROR WASN'T ANNOUNCED IN TIME AND A VENDOR WAS BLAMED. YOU CALLED IT A BUMPY RIDE. WERE PEOPLE HELD ACCOUNTABLE? WERE THINGS CHANGED? AGAIN VOTERS NEED TO KNOW THEY HAVE CONFIDENCE THAT SOMETHING HAPPENED THERE AND SOMETHING WAS CORRECTED.

MICHELE REGAN: YES. SO WE HAVE A NEW VENDOR, AND WITHOUT GETTING INTO HUMAN RESOURCE ISSUES, I CAN TELL YOU THAT THE TWO PEOPLE THAT WERE USING THAT SYSTEM ARE NO LONGER WITH US.

TED: DID YOU TAKE PERSONAL RESPONSIBILITY FOR WHAT HAPPENED IN 2016?

MICHELE REGAN: OH WELL SURE, THE BUCK ULTIMATELY STOPS WITH ME. SO, YES. AND I BELIEVE THAT I AM BEING HELD ACCOUNTABLE AND THAT'S A GOOD THING. IF I MAKE A MISTAKE, I SHOULD BE HELD ACCOUNTABLE. WE'VE LEARNED FROM IT, WE'VE MOVED ON, AND THE GOOD NEWS IS THAT ALL THE SYSTEMS ARE WORKING GREAT NOW.

TED: MISTAKES WERE MADE, LESSONS LEARNED, TIME TO MOVE ON.

STEVE GAYNOR: IF YOU READ THE MORRISEY REPORT, THAT'S WHAT I MEANT BY COVER-UP. BECAUSE WHAT THE REPORT SHOWED IS IT WASN'T ONE ERROR THAT HAPPENED ON THAT 200,000 MISSED PAMPHLETS. IT WAS A SERIES OF ERRORS AND THEN AT THE END, IT WAS INSTEAD OF BEING PUBLICIZED IMMEDIATELY IT WAS KIND OF HIDDEN, AND -- AND THE TWO PEOPLE AT THE TOP OF THE SECRETARY OF STATE'S OFFICE UNDER SECRETARY REAGAN ARE STILL THERE, THEY WERE THERE PEOPLE WHO WERE THERE THEN.
TED: I WANT TO GO TO YOU THOUGH AND THE IDEA OF YOUR EXPERIENCE RUNNING ELECTION. YOU HAVE NONE. WHY SHOULD REPUBLICAN VOTERS LOOK TO YOU AS OPPOSED TO AN INCUMBENT WHO'S BEEN THERE, DONE THAT, MADE MISTAKES, SAYS SHE'S LEARNED FROM THEM. WHY SHOULD THEY GO FOR SOMEONE WHO NEVER ADMINISTERED AN ELECTION?

STEVE GAYNOR: RIGHT I HAVE A TRACK RECORD OF SUCCESS IN BUSINESS. PRINTING IS A DIFFICULT BUSINESS, A BUSINESS THAT IS EXACTING AND PARTICULARLY WHEN IT COMES TO QUALITY CONTROL. I ALSO HAVE EXTENSIVE EXPERIENCE IN BUSINESS LAW AND INFORMATION TECHNOLOGY. A LOT OF MY EXPERIENCE IN PRINTING HAS A DIRECT RELATIONSHIP TO WHAT HAPPENS IN THE SECRETARY OF STATE'S OFFICE.

TED: DO YOU THINK YOU UNDERSTAND THE ISSUES? DO YOU UNDERSTAND THE PROBLEMS THAT OCCUR, COULD OCCUR IN THE SECRETARY OF STATE'S OFFICE FROM A PRINTING BACKGROUND?

STEVE GAYNOR: WELL, YOU KNOW, BEFORE I DECIDED TO RUN, I TOOK THE TIME TO ACTUALLY LEARN WHAT GOES ON. I READ THE STATUTES. I READ THE CONSTITUTION. I RETAINED THE CONSULTANT WHO WORKED IN THE SECRETARY OF STATE'S OFFICE FOR 15 YEARS. I MADE IT MY BUSINESS TO UNDERSTAND WHAT HAPPENS THERE. AM I AS EXPERIENCED AS MICHELE? NO. DO I HAVE THINGS TO LEARN? YES. BUT I KNOW HOW TO RUN AN ORGANIZATION AND MAKE IT PERFORM.

TED: YOUR RESPONSE?

MICHELE REGAN: STEVE QUOTED A COUNTY RECORDER EARLIER, SO I'LL QUOTE ONE TOO THAT SAID WE'VE ALL LEARNED TOGETHER ON THIS, MICHELE. WE WANT YOU BACK BECAUSE WE DON'T WANT TO TRAIN A NEW PERSON. WE'VE ALREADY TRAINED YOU, AND SHE MEANT IT AS A JOKE BUT THERE'S ALSO MERIT TO THAT, AND THAT IS WE DID GO THROUGH A LOT OF ELECTIONS, A LOT OF NEW THINGS, AND ALL LEARNED TOGETHER. WE MADE MISTAKES, SOME OF THE COUNTIES HAVE MADE MISTAKES. WE'RE HUMAN. IT HAPPENS. IT'S NOT EXCUSING IT, IT'S JUST THAT THE GOAL IS TO LEARN FROM IT AND MAKE SURE IT DOESN'T HAPPEN AGAIN. I DON'T THINK YOU'VE SEEN THAT HAPPEN AGAIN SINCE THAT HAPPENED 2 1/2 YEARS AGO.

TED: GOOD ENOUGH FOR YOU?

STEVE GAYNOR: NO. OTHERWISE I WOULDN'T BE SITTING HERE. YOU KNOW IT'S NICE TO SAY BUT THERE'S A PATTERN. SO LET'S TAKE ANOTHER ONE. LET'S TALK BAY CURRENT ISSUE. IN FACT, SOMETHING THAT JUST HAPPENED TODAY. YOU KNOW, TOM STEYER SPENDING MILLIONS OF DOLLARS IN YOUR STATE TO PUT AN INITIATIVE ON THE BALLOT, HAVING TO DO WITH WHAT HE CALLS CLEAN ENERGY. THE SUIT THAT I UNDERSTAND GOT FILED THIS AFTERNOON ALLEGES THAT THERE ARE HUNDREDS OF THOUSANDS OF FRAUDULENT SIGNATURES ON THIS SET OF PETITIONS. IT'S A CRUCIAL ISSUE FOR THE STATE. I HAVE EXPERIENCE IN DOING BUSINESS IN A NUMBER OF STATES AND CERTAINLY CALIFORNIA THAT DOES HAVE A REQUIREMENT FOR QUOTE-ON-QUOTE CLEAN POWER. I'VE SEEN THE DEVASTATION IT BRINGS. MY CONCERN IS IN THE PAST, THE SECRETARY OF STATE'S OFFICE HAS TAKEN A VERY HANDS-OFF APPROACH TO INITIATIVES THAT HAVE QUESTIONABLE PETITIONS.

TED: SHOULD THE SECRETARY OF STATES OFFICE BE INVOLVED IN INITIATIVES AND PETITIONS?

MICHELE REGAN: WELL, IT WOULD SEE FAILS TO UNDERSTAND, I'VE HEARD HIM MENTION STUFF LIKE THIS UM, ALONG THESE LINES BEFORE IS THE SECRETARY OF STATE'S AUTHORITY IS VERY LIMITED ON THIS AND I DON'T THINK YOU EVER WANT ONE PERSON OR ONE OFFICE BEING THE JUDGE OF WHAT GETS ON A BALLOT OR NOT. THAT'S EXACTLY WHY THIS SYSTEM IS SET UP WERE THERES MULTIPLE PEOPLE THAT ARE INVOLVED. SO WE DON'T HAVE THE AUTHORITY TO UM, TO DO INVESTIGATIONS, THAT'S THE ATORNEY GENERAL. WE CAN REFER THINGS TO THE ATORNEY GENERAL WHICH WE DO AND WHICH WE HAVE. UM ON FRAUDULANT SIGNITURES BUT THERES LANES AND YOU DON'T WANT A SECRETARY OF STATE- UH WE DON'T HAVE A BADGE AND A GUN. UNFORTUNETLY, A LOT OF THE BUMPING PEOPLE OFF OF BALLOT LIES WITH WHATS CALLED A COMPLAINT BASED SYSTEM. MEANING, IT'S UP TO A CHALLANGER TO TAKE THAT TO COURT AND IT'S UP TO A JUDGE OR IT'S UP TO LAW ENFORCEMENT TO TAKE CARE OF THOSE ISSUES. WE ARE A FILING OFFICE UM, THERE'S THINGS WE'VE SEEN THAT WE HAVE TO ACCEPT BY LAW UH, THAT WE KNOW AREN'T UP TO PAR.

TED: AND THAT WOULD AGAIN COME BACK TO THE IDEA THAT YOU DON'T UNDERSTAND FULLY, THE FUNCTIONS OF THE OFFICE. YOU MAY DISAGREE WITH SOMETHING, BUT DO YOU THINK THAT DISAGREEMENT SHOULD HAVE ANYTHING TO DO WITH THE FILING, WITH THE ADMINISTRATION, OF AND INITIATIVE- A BALLOT INITIATIVE?

STEVE GAYNOR: IT HAS SOMETHING TO DO. FOR ONE THING, THE SECRETARY OF STATE HAS A BULLY PULPIT. IF THERE IS FRAUD GOING ON AND IT'S KNOWN. YOU MAY LEGALLY HAVE TO ACCPET IT BUT YOU DON'T STAY SILENT ABOUT IT.

MICHELE REGAN: WELL, I HAVEN'T STAYED SILENT. I'VE BEEN ON MANY RADIO SHOWS AND DONE INTERVIEWS ABOUT SOME OF THE DISTURBING TRENDS WE'VE SEEN. ESPEICALLY IN FRAUDULENT, SIGNATURES THIS YEARS. UM MY ELECTION DIRECTOR TOO HAS BEEN EXTENSIVLEY QUOTED. HE EVEN WENT ON, YOU KNOW WHEN ON A COUPLE TELEVISON SHOWS TALKING ABOUT IT. SO WE HAVE NOT BEEN SILENT ABOUT THIS.

STEVE GAYNOR: I THINK THAT UH, THE OTHER THING IS THE SECRETARY OF STATE DOES CERTIFY INITIATIVES FOR THE BALLOT SO IT'S SOMETHING THAT NEEDS TO BE VERY CARFULLY ADDRESSED.

TED: WHICH BRINGS US TO SOME CLOSING QUESTIONS FOR YOU UH, IT'S BEEN REPORTED YOU SPENT A MILLION DOLLARS SOMEWHERE ALONG THESE LINES, CLOSE TO IF NOT OVER A MILLION DOLLARS TO WIN THIS OFFICE. WHY AGAIN WOULD REPUBLICAN VOTERS TRUST SOMEONE WHO SPENDS THAT MUCH OF THEIR OWN MONEY FOR A PUBLIC OFFICE? FOR SECRETARY OF STATE, WHICH WE JUST DISCUSSED REALLY IS MORE OF A FILING CAPACITY AS OPPOSED TO -- YOU CAN USE THE BULLY PULPIT ALL YOU WANT BUT YOU CAN'T REALLY GO ANYWHERE WITH IT. WHY ARE YOU DOING THIS?

STEVE GAYNOR: ELECTIONS, TED, ARE THE FOUNDATION OF OUR DEMOCRACY. IF THEY'RE NOT WELL-RUN, IF PEOPLE DON'T HAVE CONFIDENCE AND TRUST IN THE PROCESS, IT TEARS AT THE FABRIC OF OUR SOCIETY. IT'S IMPORTANT. IT MAY LOOK MINISTERIAL BUT IT ISN'T JUST THAT. THIS IS THE BASIS FOR HOW WE ELECT OUR PUBLIC OFFICIALS. IT'S IMPORTANT. IT'S IMPORTANT TO ME, AND I THINK IT'S IMPORTANT TO THE CITIZENS OF ARIZONA.

TED: FOR THOSE WHO SAY YOU'RE JUST LOOKING FOR A FAST TRACK TO THE GOVERNOR'S OFFICE YOU SAY --

STEVE GAYNOR: NO. I'M RUNNING TO BE SECRETARY OF STATE, THAT'S IT.

TED: DO YOU THINK YOU'RE QUALIFIED TO BE GOVERNOR, YOU'RE ONE STEP AWAY.

STEVE GAYNOR: I, IF I'M ELECTED SECRETARY OF STATE, I WILL STUDY THE GOVERNOR'S OFFICE IN ORDER TO BE PREPARED. I DON'T EXPECT THAT TO HAPPEN, BUT I WILL MAKE SURE I'M READY IF NEED BE.

TED: AND CLOSING QUESTIONS FOR YOU, AGAIN, KIND OF CIRCLES BACK TO THE BEGINNING. YOU HAVE MENTIONED IT BEING A BUMPY RIDE. THERE HAVE BEEN MISTAKES. WE NEVER EVEN GOT TO THE WEBSITE WHICH HAS FUNDING ISSUES AND QUESTIONS ALONG THOSE LINES. REPUBLICANS, REPUBLICAN VOTERS, ALL VOTERS WANT TO HAVE TRUST IN THIS OFFICE. WHY SHOULD THEY HAVE TRUST IN YOU?

MICHELE REGAN: WELL, I WOULD LIKE THEM TO HAVE TRUST IN ME BECAUSE IF YOU LOOK BACK FOR THE PAST TWO YEARS AND FOR THE PAST FOUR ELECTIONS, WE'VE DONE EXACTLY WHAT WE WERE SUPPOSED TO DO. YOU KNOW, IT'S NOT -- I'M NOT MAKING AN EXCUSE, IT'S JUST A FACT. THAT WAS MY FIRST ELECTION, THE MARCH ONE WHEN EVERYTHING WENT HAYWIRE AND A LOT OF THAT WAS ON THE COUNTY LEVEL, BUT WE WERE ALL -- THE ELECTION COMMUNITY WAS ALL TOGETHER ON THAT. YES, WE MADE A MISTAKE IN MARCH OF 2016, BUT WE'RE TALKING NOW IT'S THE END OF 2018, AND WE'VE PERFORMED WONDERFULLY AND STELLAR SINCE THEN.

TED: LAST QUESTION: ARE YOU QUALIFIED TO BE GOVERNOR?

MICHELE REGAN: WELL, I ALWAYS TELL DUCEY HE DOESN'T NEED TO HIRE A FOOD TASTER JUST YET BECAUSE I DON'T WANT HIS JOB. BUT, YES, ABSOLUTELY, I SERVED 12 YEARS IN THE LEGISLATURE. I'VE DONE MULTIPLE STATE BUDGETS WHICH IS PROBABLY ONE OF THE HARDEST THINGS. I THINK THAT THE EXECUTIVE BRANCH DOES. AND ON TOP OF THAT, AS I MENTIONED EARLIER TODAY, I WOULD MAKE AN EXCELLENT GOVERNOR IF I WAS GOVERNOR BECAUSE I WOULDN'T BE RUNNING FOR IT AGAIN. AND, YOU KNOW, IMAGINE THE THINGS YOU COULD DO IF YOU WEREN'T RUNNING FOR RE-ELECTION.

TED: VERY QUICKLY WE ARE RUNNING OUT OF TIME

STEVE GAYNOR: IN OUR CONVERSATION EARLIER TODAY WITH THE ARIZONA REPUBLIC BOARD, SECRETARY REGAN MENTIONED THAT IF SHE WERE GOVERNOR, SHE WOULD DO A LOT OF THINGS THAT CONSERVATIVES WOULDN'T LIKE BECAUSE SHE WASN'T GOING TO RUN AGAIN-

MICHELE REGAN: THAT'S NOT WHAT I SAID.

STEVE GAYNOR: I DON'T KNOW WHAT SHE MEANT BY THAT

MICHELE REGAN: I'M GLAD YOU BROUGHT IT UP IF IT TROUBLED YOU UM, WHAT I SAID IS THAT YOU CAN'T ALWAYS BE MAKING DECISIONS ON YOUR NEXT ELECTION. AND WE HAS POLITICAL OFFICE HOLDERS THAT ARE CONSTANTLY RUNNING FOR REELECTION, WE DO THAT, AND IT WOULD BE NICE TO HAVE A PERIOD OF TIME WHERE YOU CAN MAKE DECISIONS WHERE YOU WEREN'T WORRIED ABOUT THE RIGHT OR THE LEFT, JUST DOING WHAT IS RIGHT.

TED: ALRIGHT.

MICHELE REGAN: THAT IS WHAT I SAID
TED: WE GOT TO DO WHAT IS RIGHT THAT IS END THIS DEBATE. GOOD TO HAVE YOU BOTH HERE TIME FOR CLOSING STATEMENTS AND REVERSE ORDER OF OPENING STATEMENTS, START WITH STEVE GAYNOR.

STEVE GAYNOR: THANK YOU, TED, SECRETARY REAGAN, CLEAN ELECTIONS, THANK YOU FOR TUNING IN TONIGHT. THE GOOD THING ABOUT THIS ELECTION IS THAT THERE'S A CLEAR CHOICE BETWEEN THE TWO OF US. IF VOTERS WANT TO HAVE WHAT'S BEEN HAPPENING IN THE SECRETARY OF STATE'S OFFICE CONTINUE, IF THEY WANT A SECRETARY OF STATE WHO WILL GIVE UP AND UNDERMINE PROP 200 WHICH ALLOWS -- AND ALLOWS UNDOCUMENTED PEOPLE TO VOTE, THEN YOU HAVE SECRETARY REAGAN. IF YOU WANT TO MAKE A CHANGE, IF YOU WANT SOMEONE WHO WILL OVERHAUL THE SECRETARY OF STATE'S OFFICE, SOMEONE WHO WILL STAND UP TO PROGRESSIVES AND UNDO THIS CONSENT DECREE, THEN YOU VOTE FOR ME. THANK YOU VERY MUCH.

TED: ALL RIGHT, THANK YOU VERY MUCH. AND NOW FOR OUR FINAL CLOSING STATEMENT, WE TURN TO MICHELE REAGAN.

MICHELE REGAN: YEAH, I SET OUT TO TRANSFORM THE SECRETARY OF STATE'S OFFICE FROM A PAPER-BASED BUREAUCRACY INTO SOMETHING THAT WAS EASY FOR CITIZENS AND TAXPAYERS TO WORK WITH. I'VE DONE EXACTLY WHAT I SAID I WAS GOING TO DO AND WHAT WE SET OUT TO DO. OUR LIST OF ACCOMPLISHMENTS IS LONG. FAR TOO LONG TO MENTION. AND, YES, THERE HAVE BEEN SOME SPEED BUMPS, THERE HAVE BEEN BIG SPEED BUMPS BUT THERE HAVE ALSO BEEN INCREDIBLE SUCCESSES THAT DON'T HAPPEN IF YOU HAVE SOMEONE WHO IS SITTING IN OFFICE AND JUST WANTS TO DO NOTHING WITH THE OFFICE. MAKING CHANGE AND MAKING WHOLESALE CHANGE LIKE WE'VE DONE AT THE SECRETARY OF STATE'S OFFICE TAKES A LITTLE BIT OF RISK. BUT AT THE END OF THE DAY, IT WAS A RISK WORTH TAKING BECAUSE ARIZONA VOTERS ARE LEFT WITH SYSTEMS AND PROCEDURES IN PLACE THAT ARE LIGHT-YEARS AHEAD OF SOME OTHER STATES AND WE'RE IMMENSELY PLEASED.

TED: ALL RIGHT, THANK YOU, CANDIDATES, GOOD DEBATE, GOOD TO HAVE YOU BOTH HERE. AND THANK YOU FOR WATCHING THIS SPECIAL "ELECTION 2018" EDITION OF "ARIZONA HORIZON" SPONSORED BY CLEAN ELECTIONS, FEATURING THE REPUBLICAN CANDIDATES FOR SECRETARY OF STATE. THAT'S IT. I'M TED SIMONS. THANK YOU FOR JOINING US. YOU HAVE A GREAT EVENING..



In this segment:
Secretary of State Michele Reagan
Printing plant owner Steve Gaynor
SPOTLIGHT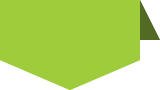 STAY in touch
with
azpbs.
org
!
Subscribe to Arizona PBS Newsletters: