Arizona PBS hosts a special edition of "Arizona Horizon" from Washington, D.C., recapping the McCain memorial service in the Washington National Cathedral. Host Ted Simons sits down with former McCain Chief-of-Staff Grant Woods and Cronkite News reporters talk with Gov. Doug Ducey and Sen. Jeff Flake from the memorial service.
Transcript:
TED: COMING UP NEXT ON THIS SPECIAL EDITION OF "ARIZONA HORIZON" FROM WASHINGTON, D.C. TEARS AND LAUGHTER AS FAMILY, FRIENDS AND THE NATION SAY GOOD-BYE TO SENATOR JOHN McCAIN AT WASHINGTON NATIONAL CATHEDRAL AND WE'LL SPEAK WITH TWO OF THE SENATORS CLOSEST FRIENDS BOTH HERE IN WASHINGTON FOR TODAY'S FUNERAL. THAT'S NEXT ON THIS SPECIAL EDITION OF "ARIZONA HORIZON."

TED: GOOD EVENING AND WELCOME TO THIS SPECIAL EDITION OF " ARIZONA HORIZON" I AM TED SIMONS BROADCASTING FROM THE ARIZON PBS CRONKITE BUREAU IN WASHINGTON, D.C. SENATOR JOHN MCCAIN'S CASKET MADE ANOTHER JOURNEY THIS MORNING AS THE HEARSE, CARRYING THE LATE SENATOR LEFT THE U.S. CAPITOL AND MADE IT'S WAY TO WASHINGTON NATIONAL CATHEDRAL. AT THE CATHEDRAL AND FAMILY FRIENDS INCLUDING FORMER PRESIDENTS HONORED McCAIN WITH TRIBUTE, PRAYER AND SONG. THE MOST TOUCHING TRIBUTE CAME FROM DAUGHTER, MEGHAN, WHO DEFINED HER FATHER AS DEFINED BY LOVE.

MEGHAN MCCAIN: JOHN SIDNEY MCCAIN III WAS MANY THINGS. HE WAS A SAILOR. HE WAS AN AVIATOR. HE WAS A HUSBAND. HE WAS WARRIOR. HE WAS PRISONER. HE WAS HERO. HE WAS CONGRESSMAN. HE WAS SENATOR. HE WAS NOMINEE FOR PRESIDENT OF THE UNITED STATES. THESE ARE ALL THE TITLES AND ROLES OF A LIFE THAT HAS BEEN WELL LIVED. BUT THEY ARE NOT THE GREATEST OF HIS TITLES. NOR THE MOST IMPORTANT OF HIS ROLES. HE WAS GREAT MAN. WE GATHER HERE TO MOURN THE PASSING OF AMERICAN GREATNESS. THE REAL THING, NOT CHEAP RHETORIC FROM MEN WHO WILL NEVER COME NEAR THE SACRIFICE HE GAVE SO WILLINGLY NOR THE OPPORTUNISTIC APPROPRIATION OF THOSE WHO LIVED LIVES OF COMFORT AND PRIVILEGE WHILE HE SUFFERED AND SERVED. HE WAS A GREAT FIRE WHO BURNED BRIGHT. TODAY I WANT TO SHARE WITH YOU- I FOUND OUT- WHO JOHN McCain TRULY WAS. IT WASN'T IN THE HANOI HILTON, IT WASN'T IN THE COCKPIT IN THE FAST AND LETHAL FIGHTER JET, AND IT WASN'T ON THE HIGH SEA'S ON THE CAMPAIGN TRAIL. JOHN MCCAIN WAS IN ALL OF THOSE PLACES, BUT THE BEST OF HIM WAS SOMEWHERE ELSE. THE BEST OF JOHN MCCAIN, THE GREATEST OF HIS TITLES, AND THE MOST IMPORTANT OF HIS ROLES WAS AS A FATHER. IMAGINE THE WARRIOR, THE NIGHT OF THE SKIES GENTLY CARRYING HIS LITTLE GIRL TO BED. IMAGINE THE DASHING AVIATOR WHO TOOK HIS AIRCRAFT HURDLING OFF PITCHING DECKS IN THE SOUTH CHINA SEAS. KISSING THE HURT WHEN I FELL AND SKINNED MY KNEE. IMAGINE THE DISTINGUISHED STATESMAN WHO COUNCILED PRESIDENTS AND THE POWERFUL, SINGING WITH HIS LITTLE IN OAKCREAK, DURING A RAIN STORM SINGING IN THE RAIN. IMAGINE THE SENATOR WHO FEARED CONSCIOUS OF THE NATION'S BEST SELF TAKING HIS 14-YEAR-OLD DAUGHTER OUT OF SCHOOL BECAUSE HE BELIEVED I WOULD LEARN MORE ABOUT AMERICA AT THE TOWN HALL'S HE HELD ACROSS THE COUNTRY. IMAGINE THE SENATOR TAKING HIS 14-YEAR-OLD DAUGHTER OUT OF SCHOOL BECAUSE HE BELIEVED I WOULD LEARN MORE ABOUT AMERICA AT THE TOWN HALL HE HELD ACROSS THE COUNTRY. IMAGINE THE ELDERLY VETERAN OF GOVERNMENT WHOSE WISDOM AND COURAGE WERE SOUGHT BY THE MOST DISTINGUISHED MEN OF OUR TIME. WITH HIS EYES SHINING WHEN HE GAVE HIS BLESSING FOR HIS GROWN DAUGHTERS MARRIAGE. YOU ALL HAVE TO IMAGINE THAT I DON'T HAVE TO BECAUSE I LIVED IT ALL. I KNOW WHO HE WAS. I KNOW WHAT DEFINED HIM. I GOT TO SEE IT EVERY SINGLE DAY OF MY BLESSED LIFE. JOHN McCAIN WAS NOT DEFINED BY PRISONS, BY THE NAVY, BY THE SENATE, BY THE REPUBLICAN PARTY OR BY ANY SINGLE ONE OF THE DEEDS IN HIS ABSOLUTELY EXTRAORDINARY LIFE. JOHN McCAIN WAS DEFINED BY LOVE.

TED: FORMER ARIZONA ATTORNEY GENERAL GRANT WOODS ONCE SERVED AS JOHN McCAIN'S CHIEF OF STAFF AND BECAME ONE OF McCAIN'S CLOSEST FRIENDS. WOODS EULOGIZED McCAIN AT THE SENATORS MEMORIAL SERVICE IN PHOENIX AND HE'S HERE IN WASHINGTON FOR TODAY'S FUNERAL AND TOMORROW'S BURIAL CEREMONY. WE MET UP WITH GRANT WOODS JUST A FEW HOURS AGO.

TED: GRANT, GOOD TO SEE YOU AGAIN. THANK YOU AGAIN SO MUCH FOR JOINING US. TODAY'S SERVICE AT WASHINGTON NATIONAL CATHEDRAL DESCRIBE THE SCENE AND COMPARE THIS TO SOME OF THE EARLIER MEMORIALS.

GRANT WOODS: WELL, I THINK, I THINK, IT IS UNIQUE. SO FAR THEY HAVE BEEN OUTSTANDING. I REALLY THINK FROM THE FAMILY AND FRIEND'S PERSPECTIVE. IT'S JUST BEEN PERFECT. YOU REALLY DO. I THINK THE ONE IN PHOENIX WAS REFLECTIVE OF JOHN AND ARIZONA AND WHY ARIZONA FELL IN LOVE WITH THIS GUY AND THEN JUST A LOT OF CLASS YESTERDAY AT THE ROTUNDA EVEN PEOPLE THAT, YOU KNOW, WE DONE NECESSARILY AGREE WITH SO MUCH, YOU KNOW, SHOWED A LOT OF CLASS AND THAT WAS PRETTY SPECIAL, AND IT WAS SPECIAL TO SEE THE LINE WENT FOR, YOU KNOW, A MILE OUT THERE OF PEOPLE WANTING TO PAY THEIR RESPECTS TO JOHN, AND THEN, TODAY, YOU KNOW, LIKE IN PHOENIX, HE CORE GRAPHED. HE SLEEKED THE SPEAKERS. HE SELECTED THE MUSIC. HE DID THE WHOLE THING. I SAW SOMEONE JOKING THEY ARE GOING TO HAVE TO GIVE THEM A PRODUCER'S CREDIT ON THIS THING. IT WAS CLASSIC JOHN McCAIN. IT HAD IT ALL. I THOUGHT, I THOUGHT PRESIDENT OBAMA AND PRESIDENT BUSH WERE REALLY, REALLY EXCELLENT. I THOUGHT THAT WAS, THAT WAS EXCITING, IT WAS FUN AND IT IS WHAT THE COUNTRY NEEDS RIGHT NOW.

TED: RIGHT, INSPIRATIONAL WOULD BE A WORD THAT I WOULD USE WITH TODAY'S SERVICE.

GRANT WOODS: I THINK IT WAS INSPIRATIONAL. I'VE HEARD THAT FROM SO MANY PEOPLE ON SOCIAL MEDIA, THAT THEY JUST REALLY FEEL GOOD ABOUT BEING IN AMERICA, AND WHEN YOU SEE, THE GENIUS EVEN AFTER DEATH OF JOHN McCAIN, IS HE BROUGHT TOGETHER THE TWO PEOPLE WHO DEFEATED HIM. BARACK OBAMA AND GEORGE W. BUSH, THAT IS PRETTY AMAZING, AND I THINK PRESIDENT OBAMA ACTUALLY, IN HIS REMARKS HILT IT ON THE HEAD WHEN HE WENT THROUGH THE REASONS JOHN PROBABLY DID THAT. MOST OF IT WAS TO SEND A MESSAGE ABOUT THE NEED FOR CIVILITY IN OUR POLITICS AND THE NEED FOR PEOPLE TO COME TOGETHER FOR THE GOOD OF THE COUNTRY. AND IF YOU CAN BRING THE TWO PEOPLE WHO KEPT YOU FROM THE BIGGEST DREAM TOGETHER, THEN, WHY CAN'T WE DO EVERYTHING ELSE LIKE THAT. THE OTHER REASONS ESPECIALLY LIKE WHEN HE SAID I THINK YOU GOT A LITTLE CHUCKLE THAT BARACK OBAMA AND GEORGE W. BUSH HAD TO SAY NICE THINGS ABOUT HIM.
TED: GOT THE LAST LAUGH.

GRANT WOODS: I AM PRETTY SURE THAT THAT IS TRUE.

TED: YEAH.

GRANT WOODS: I THINK HE PLANNED THEN HE WENT, OH, YEAH. THAT IS GOOD.

TED: YOU KNOW, AS INSPIRATIONAL AND AS SPECIAL AS EACH THESE TRIBUTES AND MEMORIALS HAVE BEEN AND FUNERAL SERVICES AND SUCH. TOMORROW IS GOING TO BE DIFFERENT. HE WILL BE PUT TO REST, LAID TO REST, THE NAVAL ACADEMY, CEMETERY, AND THAT IS TOUGH BUSINESS.

GRANT WOODS: YEAH. I THINK IT IS GOING TO BE A VERY SMALL GROUP OF DISCIPLINE AND I AM PLANNING ON IT BEING VERY EMOTIONAL FOR ME AND I KNOW THE FAMILY MEMBERS ARE AS WELL. I THINK THE PUBLIC SPOTLIGHT AND FOR THE FAMILY, I THINK PEOPLE SHOULD BE GRATEFUL FRANKLY THAT THEY WERE WILLING FOR THE GOOD OF THE COUNTRY AND FOR PEOPLE TO BE ABLE TO SHARE IN THIS TO PUT THEMSELVES IN THE PUBLIC EYE EVEN AT THIS TIME OF GRIEF AND THEIR LIFE, BUT TOMORROW IS GOING TO BE PRIVATE. AND TOMORROW THIS IS IT. THIS IS OUR LAST GOOD-BYE. AND IT IS ALSO AT THE NAVAL ACADEMY WHERE, YOU KNOW, HIS HEART WAS. AND WHEN WE, YOU KNOW, WE CAN ENVISION IT. YOU PLAYED THE NAVAL HYMN, THAT IS GOING TO BE ROUGH, I THINK. BUT AT THE SAME TIME, IT IS GOING TO BE BEAUTIFUL.

TED: IT IS JUST FOR THE FAMILY, BECAUSE THEY HAVE BEEN IN THE POT LIGHT. AS YOU SAID, THEY HAVE ALLOWED THE PUBLIC TO SEE THEM GRIEF. IT IS GOING TO BE GOOD FOR THEM, I THINK. IT IS JUST PRIVATE. NOT WORRY ABOUT ANYONE LOOKING OR MAKING ANY TYPE. YOU WORRY ABOUT THAT ANYWAY. YOU KNOW-

GRANT WOODS: IT IS THERE THIS MORNING AND SO WERE IN THE FIFTH ROW, SANDY AND THE KIDS OBVIOUSLY IN THE FIRST ROW AND ACROSS THE AISLE ARE THE THREE PRESIDENTS, YOU KNOW, THEY WERE CAMERAS RIGHT ON THEM THE WHOLE TIME. I MEAN THEY ARE NOT IN THEIR FACE, BUT YOU KNOW, THEY ARE ON YOU, RIGHT? AND SO, IF YOU ARE SINGING, IF YOU ARE LISTENING, IF YOU ARE START TO CRY, YOU KNOW THAT IS THERE. AND YOU KNOW, THAT IS FINE. AS A RULE, IT IS NOT FIND WHEN YOU JUST LOST YOUR DAD, YOU KNOW. IT IS NOT FINE THEN. YET IT IS. BECAUSE IT IS JOHN McCAIN. AND WHAT WAS JOHN McCAIN ALL ABOUT. HE WAS ALL ABOUT COUNTRY FIRST. THEN, THAT MEANS, YEAH. I WILL TELL YOU. ALONG THOSE LINES THE ONE I SPOKE IN PHOENIX A COUPLE OF DAYS AGO, WE WERE GETTING READY TO WALK IN, I WAS IN THE BACK READY TO WALK IN. AND THE VICE PRESIDENT AND ALL OF THAT. I STARTED TO CHOKE UP AND GET EMOTIONAL. I DON'T KNOW WHAT IT WAS. IT HIT ME. AND AS CLEAR AS A BELL WITHOUT QUESTION LIKE HE WAS RIGHT THERE. I HEARD JOHN McCAIN SAY BLANK, BLANK, BLANK, BLANK BUCKUP BOY. I COULD HEAR HIM. IT WORKED BECAUSE HE WOULDN'T HAVE WANTED THAT SO YOU ARE CONSCIOUS OF THAT BUT TOMORROW WILL BE A DIFFERENT STORY.

TED: IT'LL BE A DIFFERENT STORY, AND THEN WE ALL MOVE ON. WE ARE FLY BACK TO PHOENIX. WE'RE GOING ABOUT OUR LIVES. WHEN YOU GONE PLANE AND YOU LEAVE JOHN McCAIN HERE. THAT IS GOING TO BE ROUGH.

GRANT WOODS: IT IS GOING TO BE ROUGH. AND I THINK I WILL SPEAK FOR MYSELF. I HOPE IT IS FOR A LOT OF PEOPLE. I GET A LOT OF SOUL SEARCHING TO DO. I REALLY DO. BECAUSE ALL OF THE PRAISE WE HAVE FOR OUR FRIEND AND OUR HERO, HE WAS IN THE ARENA, I HAVEN'T BEEN IN THE ARENA FOR AWHILE. I HAVE BEEN, BUT NOT FOR A LONG TIME. WELL, I HAVE TO THINK ABOUT THIS.

TED: WELL ARE YOU THINKING ABOUT GETTING BACK INTO THE AREA?

GRANT WOODS: WELL, I HAVE TO THINK ABOUT WHY, WHY DO WE REQUIRE THAT OF HIM AND TALK ABOUT IT FOR OTHERS AND THEN WHAT DO WE DO. WE GO ON WITH OUR LIVES. IT IS NOT LIKE THE COUNTRY IS CRUISING ALONG. EVERYTHING IS PERFECT. EVERYTHING IS FINE. THERE IS NOT TURMOIL. QUITE THE OPPOSITE. I DON'T KNOW. I THINK ALL OF US AS AMERICANS HAVE TO SAY, WELL, THERE IS A ROLE FOR US TO PLAY. WHATEVER THAT MAY BE. WE CAN NOT SIT ON THE SIDELINES. SO MY TAKEAWAY THERE WILL BE, IT IS UP TO US NOW.

TED: YEAH. WELL, YOU HAVE BEEN A GREAT FRIEND OF JOHN McCAIN. YOU HAVE HELPED US A LOT A LOT HERE ON ARIZONA HORIZON. WE APPRECIATE YOU'RE APPEARANCES AS WELL. IT IS A ROUGH TIME FOR YOU AS WELL- BEST OF LUCK AND WE THANK YOU AGAIN SO MUCH FOR SHARING YOUR THOUGHTS.

TED: WELL, THANK YOU GUYS FOR PUTTING THE RESOURCES THEN TO COME OUT HERE AND COVER THIS AND ESPECIALLY COVER IT FROM ARIZONA PERSPECTIVE. BECAUSE LIKE I SAID. WHEN I SPOKE, JOHN McCAIN FELL IN LOVE WITH ARIZONA, YOU KNOW, HE WAS NOT FROM THERE. LIKE MOST PEOPLE ARE NOT FROM THERE. BUT THERE IS NO QUESTION. HE JUST LOVED THAT PLACE. HE FOUND THE RIGHT PLACE FOR HIM. KIND OF THAT INDEPENDENT SPIRIT. THE BEAUTY OF THE STATE. THE DIVERSITY OF THE STATE. IT WAS PERFECT FOR JOHN McCAIN. SO HAVING YOU GUYS HERE DOING THIS FROM THE ARIZONA PERSPECTIVE, IT IS A BIG DEAL, SO I APPRECIATE THAT.

TED: THANK YOU. AND THANK YOU AGAIN.

TED: AMONG THE HUNDREDS OF MOURNERS AT TODAY'S CEREMONY AT WASHINGTON NATIONAL CATHEDRAL WERE MEMBERS OF ARIZONA'S CONGRESSIONAL DELEGATION AND GOVERNOR DOUG DUCEY. THE CRONKITE NEWS REPORTERS CAUGHT UP WITH SOME OF THEM AFTER THE SERVICE.

DOUG DUCEY: IT WAS AN INCREDIBLE MEMORIAL TO SENATOR JOHN McCAIN. I DON'T KNOW THAT WE HAVE SEEN A CELEBRATION LIKE THIS IN HONORING OF ANY MAN OR WOMAN IN MY LIFETIME. BUT I THINK THIS WAS SO DESERVED FOR SOMEONE WHO LIVED A CONSEQUENTIAL LIFE HAD EFFECT ON OUR COUNTRY AND THE WORLD.

RUBEN GALLEGO: I THINK IT WAS DESIGNED TO SLEEK OFFICIAL AS ABOUT HOW TO BE GOOD AMERICANS AND HOW TO, YOU KNOW, REALLY SERVE IN A CIVIL MANNER.

JEFF FLAKE: WHERE WE RESPECT EACH OTHER. WE SEE THE HUMANITY IN EACH OTHER AND WORK ACROSS THE AISLE. IT IS GOING TO BE TOUGH. WE'ARE IN A BAD PLACE RIGHT NOW. THINK WE'LL GET THERE.

TED: THE CATHEDRAL TODAY WAS FILLED WITH FAMILY AND FRIENDS AND DIGNITARIES INCLUDING THREE FORMER PRESIDENTS, TWO OF WHOM SPOKE AT THE SERVICE. GEORGE W. BUSH MEMBERS THE HARD FOUGHT POLITICAL RIVALRY WITH MCCAIN, BUT ALSO, THEIR DEEP FRIENDSHIP AS THE PRESIDENT SAID A BETTER MAN.

GEORGE W. BUSH: FOR JOHN AND ME, IT WAS PERSONAL JOURNEY. OUR HARD, FOUGHT, POLITICAL HISTORY. BACK IN THE DAY, HE COULD FRUSTRATE ME. AND I KNOW HE WOULD SAY THE SAME THING ABOUT ME. BUT HE ALSO MADE ME BETTER. IN RECENT YEARS, WE SOMETIMES TALK OF THAT INTENSE PERIOD LIKE FOOTBALL PLAYERS. REMEMBERING A BIG GAME. IN THE PROCESS, RIVALRY MELTED AWAY. IN THE END I GOT TO ENJOY ONE OF LIFE'S GREAT GIFTS. THE FRIENDSHIP OF JOHN MCCAIN, AND I'LL MISS HIM. MOMENTS BEFORE MY LAST DEBATE EVER WAS SENATOR JOHN KERRY IN PHOENIX. I WAS TRYING TO GATHER SOME THOUGHTS IN THE HOLDING ROOM. I FELT A PRESENCE, OPENED MY EYES, AND SIX INCHES FROM MAY FACE WAS McCAIN WHO YELLED "RELAX, RELAX." JOHN WAS, ABOVE ALL, A MAN WITH A CODE. HE LIVED BY A SET OF PUBLIC VIRTUES THAT BROUGHT STRENGTH AND PURPOSE TO HIS LIFE AND TO HIS COUNTRY. HE WAS COURAGEOUS WITH A COURAGE THAT BRIGHTENED HIS CAPTURES AND INSPIRED HIS COUNTRYMEN. HE WAS HONEST. NO MATTER WHOM IT OFFENDED, THE PRESIDENTS WERE NOT SPARED. FOREVER ATTEMPTED TO FORGET WHO WE ARE, TO GROW WORRY OF OUR CAUSE JOHN'S VOICE WILL ALWAYS COME AS WHISPER OVER OUR SHOULDER. WE ARE BETTER THAN THIS. AMERICA IS BETTER THAN THIS.
TED: MANY OF JOHN MCCAIN'S LONG-TIME FRIENDS AND ASSOCIATES ARE HERE IN WASHINGTON INCLUDING PAUL HICKMAN WHO BEGAN WORKING FOR McCAIN INTERN OVER 20 YEARS AGO. WE TALKED TO HICKMAN ABOUT TODAY'S FUNERAL SERVICE FOR HIS FRIEND.

TED: PAUL, THANKS SO MUCH FOR JOINING US. WE APPRECIATE IT. IS IT ALL SINKING IN?

PAUL HICMAN: IT IS, IT IS. IT IS ALL SINKING IN SLOWLY AND IT IS DIFFICULT, BUT IT IS SINK IN.

TED: IS IT GETTING ANY EASIER?

PAUL HICKMAN: YOU KNOW, IN WAVES. IT'S FUN TO SEE ALL MY FRIENDS AND TALK ABOUT THE OLD MEMORIES AND THE FUN TIMES. YOU KNOW IT JUST GOES IN WAVES.

TED: IT'S HAS BEEN OVER WEEK NOW. HAVE YOUR FEELINGS AND HAVE THEY HAD TO HAVE CHANGED IN THE PAST WEEK OR SO.

PAUL HICKMAN: WELL, IT IS COMING TO A REALIZATION, AND I THINK A LOT OF US ARE THAT, YOU KNOW, EVEN THOUGH A LOT OF US DIDN'T TALK TO JOHN THAT MUCH IN THE LAST YEAR, AND I DIDN'T TALK TO HIM THAT MUCH IN THE LAST FOUR TO FIVE YEARS. I TALKED TO HIM FOUR TO FIVE TIMES A YEAR MAYBE. I MEAN I WOULD SEE HIM IN HIS DC OFFICE AND I WOULD SEE HIM IN THE PHOENIX OFFICE. BUT THOSE OF US WHO WORK FOR HIM, WE ALWAYS SORT OF FELT LIKE HE IS THERE. YOU KNOW. THERE WAS SORT OF A SAFE FEELING ABOUT IT. YOU KNOW, THERE WAS SAFETY NET FEELING. I DON'T KNOW THAT IS THE RIGHT WAY TO EXPRESS IT. BUT WHAT'S SINKING IN NOW IS THAT THAT'S GONE. YOU KNOW WE DON'T HAVE A NET ANY MORE. THAT IS A LITTLE TOUGH.

TED: YEAH. YEAH. FOR THOSE, AGAIN, REAL QUICKLY. YOUR RELATIONSHIP WITH JOHN McCAIN BEGAN

PAUL HICKMAN: IN 1991 WHEN I WAS UNDERGRAD AT ASU. I DID INTERNSHIP FOR HIM. THEN I GOT A LOW LEVEL JOB IN THE 92 CAMPAIGN THEN I WENT TO WORK FOR HIM AFTER THAT.

TED: THE JOHN McCAIN HEARING IN THE TRIBUTES AND THE MEMORIALS AND THE REMARKS ARE HEARING. IS THAT THE JOHN McCAIN YOU KNEW?

PAUL HICKMAN: YEAH. YEAH. WAS THREE-DIMENSIONAL GUY. THERE WAS A LOT TO HIM. HE WAS REALLY SMART GUY. NOT WITHSTANDING ALL OF THE JOKES ABOUT GRADUATING AT THE BOTTOM OF THE CLASS. HE HAD A QUICK WHIT. HE HAD A VORACIOUS SENSE OF CURIOSITY. HE WAS ONE IN A MILLION PEOPLE CANNOT SLEEP FOR, YOU KNOW, OR CAN ONLY GET FOUR HOURS OF SLEEP A NIGHT AND BE OK. I AM A DOCTOR BUT I THINK JOHN IS ONE OF THOSE.

TED: YEAH. YOU HEAR ABOUT THEM YOU? WONDER IF IT IS REALLY TRUE. IT SOUNDS LIKE IT WAS WITH WITH JOHN McCAIN.

PAUL HICKMAN: HE WOULD CALL ME WHEN IT WAS LATE OUT HERE WHEN I WAS IN PHOENIX AND ASKED ME IF I WAS WATCHING THE SUNS GAME. WHAT TIME IS IT? OH, IT IS ABOUT, YOU KNOW, GETTING CLOSING TO 1:00.

TED: MY GOODNESS. UM, SO WHERE DO YOU GO FROM HERE? WHERE DO YOU TAKE ALL OF THIS?

PAUL HICKMAN: THAT IS A GOOD QUESTION. I HAVE NOT INTRODUCED THAT TOO MUCH. I WILL BE A LOT RICHER FROM THE EXPERIENCE THAT I HAD. HE CHANGED ME AND HE GAVE ME PROFESSIONAL LIFE. I AM HOT THE ONLY ONE. PROBABLY THOUSANDS OF PEOPLE CAN SAY THAT. AND SO, I AM GRATEFUL TO HAVE BEEN ABLE TO HAVE BEEN AROUND HIM AND GET TO KNOW HIM.

TED: AND THE FUNERAL SERVICE TODAY AT WASHINGTON NATIONAL CATHEDRAL. REAL QUICKLY, DESCRIBE THE SCENE INSIDE.

PAUL HICKMAN: UM, IT WAS--THERE WERE A LOT OF PEOPLE THERE. I AM BAD WITH NUMBERS. A COUPLE THOUSAND PEOPLE PROBABLY, OR MORE. THERE WERE MEDIA PLATFORMS OUTSIDE WE WERE SITTING TOWARD THE FRONT ON THE SIDE. WE WERE SITTING BEHIND FORMER SPEAKER BOEHNER AND SPEAKER RYAN AND LEADER PELOSI AND OTHERS. AND IT WAS, YOU COULD HEAR VERY WELL AND IT WAS BEAUTIFUL. THE COLORS WERE GREAT. THE CHOREOGRAPHY WAS GRATEFUL THAT THE MUSIC WAS FANTASTIC.

TED: YEAH. AND THE SPEECHES SOUNDED INSPIRATIONAL.

PAUL HICKMAN: THEY REALLY WERE.IF THERE WAS ANYTHING I COULD TAKE FROM THAT. LET'S TAKE SOME INSPIRATION FROM JOHN McCAIN AND LEARN HOW TO COMPROMISE AND WORK TOGETHER. AGAIN.
TED: YES

PAUL HICKMAN: YOU KNOW, HE TOLD ME WHEN HE GOT TO WASHINGTON. WE USED TO HANG OUT ACROSS THE AISLE ALL THE TIME. HE WOULD USE THE EXAMPLE OF RONALD REAGAN AND O'NEILL WHICH WAS FAMOUS.

TED: RIGHT.

PAUL HICKMAN: THEY'D HAVE A SCOTCH AFTER THE DAILY BATTLES. I REMEMBER ONCE JOHN HAD HIS CABIN IN SEDONA. WE JUST GOT ALL KINDS OF HEALTH MAIL BECAUSE OF IT. BECAUSE HE IS HAVING FUN WITH A FRIEND.

TED: MAYBE THAT WOULD BE THE LEGACY.

PAUL HICKNAN: I HOPE SO. I REALLY DO. I'VE HEARD PEOPLE SAY THAT IN SOME OF THE REPORTING MAYBE THAT WILL BE THE LEGACY HERE. THAT WOULD BE FANTASTIC LEGACY IF WE COULD GET BACK TO THAT REGULAR.

TED: ALL RIGHT. PAUL HICKMAN. THANK YOU SO MUCH FOR JOINING US. WE THANK YOU VERY MUCH. WE'RE SORRY FOR THE LOSS OF YOUR LOSS.

PAUL HICKMAN: THANK YOU FOR HAVING ME. APPRECIATE.

TED: ON THE WAY TO THE NATIONAL CATHEDRAL THIS MORNING. THE MOTORCADE STOPPED FOR A SPECIAL TRIBUTE AT THE VIETNAM VETERANS MEMORIAL. CRONKITE NEWS REPORTER LILLIAN DONAHUE WAS THERE.

PKG: SCORES OF PEOPLE CAME TO THE VIETNAM VETERANS MEMORIAL TO PAY TRIBUTE TO THE LATE SENATOR JOHN McCAIN FROM ARIZONA. ONE OF THEIR OWN. THE VETERANS WHO CAME TO PAY TRIBUTE, IT WAS MORE THAN JUST A CEREMONY. McCAIN INSPIRED SILVER TEEN TO BRING THE BURIAL FLAG OF HIS UNCLE WHO SERVED IN WORLD WAR II, KOREA AND VIETNAM. I FELL LIKE TODAY WE WERE BURYING A MEMBER OF THE FAMILY AND WE'RE. THE AMERICAN FAMILY. JUST ONE WEEK AFTER THE SNORE'S PASSING, CINDY McCAIN AND FAMILY LAID A WREATH AT THE WALL, A PLACE DEDICATED TO FALLEN SOLDIERS AND VETERANS LIKE McCAIN. BEFORE EVER SITTING ON CAPITOL HILL, McCAIN SERVED IN THE NAVY AND VIETNAM AND WAS PRISONER OF WAR FOR OVER FIVE YEARS. THOSE MEMORIES AND EVERY DAY IN A WAR ZONE IS TIGHTENED. ALICE FLANNIGAN SERVED IN VIETNAM AS WELL AS CIVILIAN. SHE DESCRIBES A BOND SOMETHING SHE FEELS CONNECTS HER TO LATE SENATORS. YOU FEEL THIS ATTACHMENT TO THE PEOPLE YOU SERVE FOR THE REST OF YOUR LIFE. AND THAT IS WHAT I SEE IN McCAIN EXPERIENCE HERE. A SOLEMN SILENCE DURING THE VEEP. THEY ALL SAID THEY WERE THERE FOR ONE REASON. UNITY. A LATE WILL SHAPE McCAIN'S LEGACY. JOHN McCAIN EPITOMIZES TRULY THE BEST AND THAT IS WHY I AM HERE FOR SOMEONE WHO DESERVES ALL THE RESPECTS REGARDLESS OF CRITICAL AFFILIATION. AT THE TIME WHEN SO MANY PEOPLE WANT TO DIVIDE US AND USE WEDGES TO DIVIDE US AS PEOPLE. YOU WANT TO UNITE US. THAT IS THE MESSAGE WE GOT.

TED: EXEMPLIFIED JOHN McCAIN'S BIPARTISAN SPIRIT AND DID HE SIR TO HAVE BARACK OBAMA SPEAK AT THE MEMORIAL SERVICE. THE FORMER PRESIDENT WHO WAS OFTEN AT ODDS WITH MCCAIN POLITICALLY SAID THAT HE ALWAYS ADMIRED THE SERVICE TO THE COUNTRY BE A HE NEVER DOUBTED HIS SINCERITY.

OBAMA: WE DIDN'T ADVERTISE IT BUT EVERY SO OFTEN OVER THE COURSE OF MY PRESIDENCY, JOHN WOULD COME OVER TO THE WHITE HOUSE AND WE WOULD JUST SIT AND TALK IN THE OVAL OFFICE JUST THE TWO OF US, AND WE WOULD TALK ABOUT POLICY, AND WE WOULD TALK ABOUT FAMILY AND WE WOULD TALK ABOUT THE STATE OF OUR POLITICS. AND OUR DISAGREEMENTS DIDN'T GO AWAY DURING THE PRIVATE CONVERSATIONS. THOSE WERE REAL AND THEY WERE OFTEN DEEP, BUT WE ENJOYED THE TIME WE SHARED AWAY FROM THE BRIGHT LIGHTS. AND WE LAUGHED WITH EACH OTHER. WE LEARNED FROM EACH OTHER. WE NEVER DOUBTED THE OTHER MAN'S SINCERITY, OR THE OTHER MAN'S PATRIOTISM WHEN ALL WAS SAID AND DONE, WE WERE ON THE SAME TEAM. WE NEVER DOUBTED THAT WE WERE ON THE SAME TEAM. FOR ALL THE DIFFERENCES WE SHARED A FIDELITY TO THE IDEALS FOR WHICH GENERATIONS OF AMERICANS HAVE MARCHED AND FOUGHT AND SACRIFICED AND GIVEN THEIR LIVES WE CONSIDERED OUR POLITICAL BATTLES A PRIVILEGE, AN OPPORTUNITY TO SERVE AS STEWARDS OF THOSE IDEALS HERE AT HOME AND TO DO OUR BEST TO ADVANCE THEM AROUND THE WORLD. WE SAW THIS COUNTRY AS PLACE WHERE ANYTHING IS POSSIBLE. THE CITIZENSHIP IS AN OBLIGATION TO ENSURE IT FOREVER REMAINS THAT WAY. MORE THAN ONCE DURING THE DAY JOHN DREW COMPARISONS TO TEDDY ROOSEVELT AND I AM SURE IT IS NOTED THAT ROOSEVELT'S MAN IN THE ARENA. MAY GOD BLESS JOHN McCAIN. MAY GOD BLESS THIS COUNTRY HE SERVED SO WELL. [APPLAUSE] ♪

TED: SENATOR MCCAIN WILL BE BURIED TOMORROW, A PRIVATE CEREMONY AT THE U.S. NAVAL ACADEMY CEMETERY. HE WILL BE LAID TO REST WITH FULL MILITARY HONOR. AND THAT'S IT FOR THE SPECIAL EDITION OF ARIZONA HORIZON HERE IN WASHINGTON, D.C. I AM TED SIMONS WE LEAVE YOU TONIGHT WITH MORE FROM THE FUNERAL SERVICE TODAY IN RENDITION OF DANNY BOY AS PERFORMED BY OPERA STAR RENEE FLEMING. ♪ ♪ ♪ ♪ ♪ ♪ ♪ ♪ ♪ ♪ ♪ ♪

SPOTLIGHT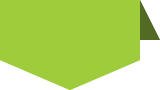 STAY in touch
with
azpbs.
org
!
Subscribe to Arizona PBS Newsletters: