Join us as three local journalists recap the week's news.
Transcript:
TED: COMING UP NEXT ON "ARIZONA HORIZON" JOURNALISTS' ROUNDTABLE. JON KYL IS APPOINTED TO REPLACE THE LATE JOHN McCAIN IN THE U.S. SENATE, AND THE MARICOPA COUNTY RECORDER FACES QUESTIONS OVER PRIMARY ELECTION NIGHT PROBLEMS. THOSE STORIES AND MORE NEXT ON THE JOURNALISTS' ROUNDTABLE. .

ANNOUNCER: "ARIZONA HORIZON" IS MADE POSSIBLE WITH THE SUPPORT OF ARIZONA HIGHWAYS MAGAZINE. ESCAPE, EXPLORE, EXPERIENCE. AND BY APS. WORKING 24/7 TO KEEP ARIZONA ON. AND BY THE CONTRIBUTIONS FROM THE FRIENDS OF EIGHT. MEMBERS OF YOUR ARIZONA PBS STATION.

TED: GOOD EVENING, AND WELCOME TO "ARIZONA HORIZON" JOURNALISTS' ROUNDTABLE. I'M TED SIMONS. JOINING US TONIGHT, LAURIE ROBERTS OF "THE ARIZONA REPUBLIC". HOWARD FISCHER OF CAPITOL MEDIA SERVICES AND MIKE SUNNUCKS OF THE BUSINESS JOURNAL. JON KYL IS ONCE AGAIN A U.S. SENATOR, HE WAS APPOINTED THIS WEEK BY GOVERNOR DUCEY TO SUCCEED THE LATE JOHN McCAIN, AND WAS THIS AT ALL A SURPRISE?

LAURIE: IT ACTUALLY REALLY WASN'T A SURPRISE TO ME. SEEMS LIKE THE LOGICAL CANDIDATE FOR A CONSERVATIVE, CAREFUL GOVERNOR WHO IS BOTH SEEKING ELECTION AND MAYBE EVENTUALLY SEEKING HIGHER OFFICE TO MAKE. HE AVOIDS IRRITATING OR ANGERING HIS BASE BEFORE THIS VERY CLOSE ELECTION THAT'S COMING UP, AND HE ALSO POTENTIALLY, SHOULD HE CHOOSE TO DO IT, CLEARS THE WAY FOR A CERTAIN GOVERNOR TO RUN IN TWO YEARS WHEN THE JOB IS UP ON THE BALLOT.

HOWIE: AND IT'S ALSO A GUARANTEED VOTE FOR BRETT KAVANAUGH. I MEAN NOT ONLY GUARANTEED THIS IS THE GUY WHOSE LOBBYING FIRM WAS PUTTING MONEY INTO ADS FOR BRETT KAVANAUGH. HERE'S THE GUY WHO WAS HIS SHERPA LEADING HIM AROUND THE U.S. SENATE AND ALL OF A SUDDEN YOU GO FROM THAT WEIRD POSITION OF BEING THE CHEERLEADER TO SOMEBODY PROVIDING PERHAPS THE CRUCIAL VOTE FOR HIM IN THE 51-49 SENATE.

TED: DID THIS DECISION, THOUGH, RESPECT McCAIN'S POSITION AS A QUOTE, UNQUOTE MAVERICK?

MIKE: WELL I THINK CINDY McCAIN CAME OUT IN FAVOR OF IT, AND THE POINT IS THAT CINDY McCAIN LIKED IT, ANN COULTER LIKED IT, SO YOU'VE KINDA TAKEN CARE OF BOTH WINGS OF THE REPUBLICAN PARTY. I THINK IT PROBABLY WAS SOMETHING- SOMEBODY THAT McCAIN APPROVED OF. THIS IS NOT EASY FOR THE REPUBLICAN PARTY RIGHT NOW BECAUSE YOU GOT A BIG SWATH OF TRUMP VOTERS THAT IF HE PUT CINDY McCAIN OR SOMEBODY WHO WAS ANTI-TRUMP, IT WOULD HAVE BEEN TOUGH ON DUCEY ESPECIALLY ON AN ELECTION SEASON AND HE WANTED TO BE RESPECTFUL OF THE McCAIN WING. I THINK HE SHOWED THAT THROUGHOUT THE WEEK OF ALL THE PROCEEDINGS WITH McCAIN'S FUNERALS AND SO I THINK HE WAS ABLE TO FIND SOMEBODY THAT MADE BOTH WINGS OF A VERY DIVIDED PARTY HAPPY FOR NOW.

HOWIE: AND THAT IS THE MAGIC WORD, SAFE, WHICH IS WHAT YOU TALKED ABOUT. THIS IS THE ISSUE. IT WASN'T EVEN THAT CINDY NECESSARILY LIKED JON KYL, I DON'T THINK SHE DISLIKED HIM, BUT IT WAS SAFE AND THE GOVERNOR KNEW CINDY WOULD NEVER COME OUT AND SAY THIS IS A HORRIBLE FOLLOW-UP TO MY HUSBAND.

LAURIE: WELL NOW THERE ARE TWO SCENARIOS TOO BECAUSE JON KYL HAS INDICATED HE ONLY WANTS TO SERVE THROUGH THE END OF THE YEAR. IF THAT'S THE CASE, THEN DUCEY GETS TO MAKE ANOTHER APPOINTMENT. THE QUESTION THERE WILL BE, WILL HE PUT IN ANOTHER PLACE HOLDER, PERHAPS SOMEONE WHO IS LESS PALATABLE TO THE PEOPLE HE'S NOW TRYING TO APPEAL TO TO RE-ELECTED HIM OR WILL HE PUT IN A PLACE HOLDER SO HE WITH RUN IN 2020.

HOWIE: YES AND I TAKE IT YOU HAVE A NAME IN MIND OF WHO YOU THINK IS GOING TO BE THAT--

TED: LET'S HOLD OFF ON THAT FOR JUST A SECOND HERE. LET'S STICK WITH JON KYL, RIGHT NOW, AS SUCCEEDING McCAIN. DID HE PLEASE THE PRO-TRUMP ELEMENT IN ARIZONA WITH THIS PICK?

MIKE: I DON'T THINK HE ANNOYED THEM OR IRKED THEM, SO I THINK THEY'RE FINE WITH KYL. KYL HAS BEEN KIND OF OUT OF THE SPOTLIGHT AT LEAST FOR A LOT OF TRUMP VOTERS, CERTAINLY HE'S BEEN IN THE SPOTLIGHT IN WASHINGTON, HIS LOBBYING EFFORTS, HIS SHERPA EFFORTS WITH GORSUCH AND NOW KAVANAUGH. BUT I THINK IF YOU TALK TO YOUR EVERYDAY TRUMP VOTER, THEY PROBABLY DON'T HAVE A FEELING ON JON KYL BECAUSE HE HASN'T GONE ON TWITTER TO DISS THE PRESIDENT, SAY LIKE JEFF FLAKE. AND I WOULD THINK A LOT OF TRUMP SUPPORTERS PROBABLY ARE KIND OF NEUTRAL ON KYL OVERALL. HE'S THE CONGRESSIONAL CONSERVATIVE, TAKING SOME MORE CONSERVATIVE STANCES ON IMMIGRATION THAN SAY McCAIN AND FLAKE HAVE, BUT HE'S MORE OF A BUSINESS ESTABLISHMENT-TYPE CONSERVATIVE. THE TRADE STUFF COULD POP UP FOR TRUMP FOLKS, BUT CONSIDERING WHAT COULD HAVE HAPPENED WITH THIS AND HOW EXPLOSIVE THINGS COULD HAVE BEEN, I THINK DUCEY HAS KIND OF DIFFUSED SOME OF THAT.

TED: DO YOU THINK THE PRO-TRUMP CROWD LIKES THIS PICK?

LAURIE: I THINK THE PRO-TRUMP- LIKE YOU SAID. I THINK THEY ARE FINE WITH IT AND INTERESTINGLY THIS IS SOMEONE WHO CAN ALSO APPEAL TO THE McCAIN WING OF THE PARTY. IF YOU RECALL IN 2007, I BELIEVE IT WAS, HE WAS TRYING TO BROKER A DEAL FOR COMPREHENSIVE IMMIGRATION REFORM, WHICH OF COURSE REALLY ANGERED THE BASE. BUT THAT WAS A LONG TIME AGO. THAT WAS 11 YEARS AGO AND THEY WON'T REMEMBER. I THINK IT'S A GREAT PICK IF YOU'RE TRYING TO NOT MAKE WAVES BEFORE A CRUCIAL GUBERNATORIAL ELECTION.

TED: WAS THIS THE BIGGEST DECISION SO FAR OF THE GOVERNOR'S TERM?

HOWIE: WELL I THINK SO. I MEAN THIS IS A GOVERNOR WHO IS SORT OF AN INBOX PERSON. SOMETHING LANDS THERE, HOW DO I GET IT OFF MY DESK. WHETHER IT WAS PROP 123 OR THE TEACHER THAT HE FOUND ENOUGH FOR 20 BY 20 RAISE AND THINGS LIKE THIS. THIS HE HAD TO DO SOME SERIOUS THINKING ON, BECAUSE AS YOU KNOW LAURIE POINTS OUT, AS MIKE POINTS OUT, YOU DON'T WANT TO ANGER ANYBODY. YOU CAN'T APPOINT A JOE ARPAIO OR KELLI WARD TO THAT POSITION, YOU KNOW, PARTICULARLY SINCE KELLI SAID YOU OUGHT TO APPOINT ME BEFORE JOHN WASN'T QUITE DEAD YET. ON THE OTHER HAND, CINDY McCAIN APPOINTMENT AS A PLACE HOLDER WOULD HAVE ANGERED A LOT OF FOLKS, IN TERMS OF WELL THIS IS JUST JOHN McCAIN 2.0 AND SO THIS WAS THE SAFE CHOICE.

TED: OKAY, THAT LEADS US INTO WHAT YOU WERE REFERRING TO BEFORE, THAT IS JON KYL APPOINTED BUT ONLY TO FINISH OUT THE SESSION. ONLY FOR THE END OF THE YEAR AND THE START OF NEXT YEAR. I MEANS HE'S ONLY GOING TO BE THERE FOR A FEW MONTHS. WHY DID HE DECIDE TO DO THAT?

LAURIE: WELL I THINK PROBABLY TO HONOR McCAIN, TO DO WHAT HE CAN TO MOVE THE STATE FORWARD. HE DOES GIVE US SOMEBODY WHO CAN HIT THE GROUND RUNNING AND, OF COURSE, HE IS THAT CRUCIAL VOTE FOR SUPREME COURT NOMINATION, BUT I THINK THAT HE IS PROBABLY READY TO RETIRE AND GET ON WITH HIS LIFE. IT'S NOT AN EASY JOB BEING A SENATOR AND FRANKLY WHO WOULD WANT TO DO IT IN TODAY'S ENVIRONMENT.

TED: SO WITH KYL AGREEING TO THIS LIMITED SERVICE, WHAT DOES THE GOVERNOR DO AT THE END OF THE YEAR? EXCUSE ME, WHAT DOES ARIZONA'S GOVERNOR DO THE THE END OF THE YEAR?

MIKE: WELL WE'LL SEE WHO THE GOVERNOR IS. ONE THING ABOUT KYL IS HE'S A LOBBYIST. CONVERTING A BIG LOBBYING FIRM. HE HAS A LOT OF LOBBYING CLIENTS THAT ARE PROBABLY PRETTY HAPPY NOW TO HAVE A U.S. SENATOR IN THERE FOR A VERY SHORT TIME. HE TALKED ABOUT THE KAVANAUGH VOTE. BUT HOW DOES HE VOTE ON OTHER THINGS? BECAUSE HE'S GOING TO BE BACK, ASSUMABLY BACK IN THE LOBBYING WORLD IN JANUARY, HOW DOES HE VOTE IN THE MEANTIME ON ANYTHING THAT POPS UP. DOES HE RECUSE HIMSELF? IS THERE CONFLICTS OF INTEREST? DO PEOPLE TALK ABOUT THIS? I DON'T KNOW IN THIS POLITICAL ENVIRONMENT WHERE EVERYTHING IS ON TWITTER, THAT PEOPLE WILL DIG ENOUGH. THERE WILL BE STORIES ABOUT THIS BUT THAT'S A BIG LOBBYING FIRM THAT HE WORKS FOR. HE HAS A LOT OF INFLUENTIAL CLIENTS THERE. FOR THE GOVERNOR, IF IT STAYS DUCEY AND HE WINS, AND THERE'S NO- THE GUARANTEE OF THAT ISN'T AS MUCH AS IT USED TO BE, DOES HE PUT A PLACE HOLDER IN THERE. HE'S GOT A LITTLE MORE WIGGLE ROOM BECAUSE THE RE-ELECTION IS IN THE REARVIEW MIRROR. DOES HE LOOK AT HIMSELF RUNNING, AND I THINK THAT'S WHAT EVERYBODY IS THINKING ABOUT WHETHER HE'S GOING TO RUN.

LAURIE: HOW ABOUT THIS? WHAT IF BY SOME MIRACLE HE LOST, WOULD HE APPOINT HIMSELF?

TED: WELL THAT'S MY QUESTION. WHAT IF HE WINS, WHAT IF MARTHA McSALLY LOSES? DOES HE APPOINT McSALLY?

LAURIE: IT DEPENDS ON WHAT HE WANTS TO DO. IF HE IS INTERESTED IN RUNNING FOR THE SPOT HIMSELF, ABSOLUTELY NOT. YOU PUT IN ANOTHER PLACE HOLDER. I THINK THAT IT WOULD BE DIFFICULT TO APPOINT SOMEONE TO THE SENATE WHO HAS JUST LOST A RACE TO GET TO THE SENATE.

TED: INCLUDING YOURSELF?

LAURIE: WELL, I THINK IT WOULD TAKE A CERTAIN AMOUNT OF CHUTZPAH TO DO THAT, BUT YOU KNOW.

TED: SCENARIOS, GOVERNOR DUCEY WINS, GOVERNOR DUCEY DOESN'T WIN, WHAT ARE THE CHOICES?

HOWIE: WELL, IF HE WINS, I THINK THAT -- FIRST OF ALL, WE'RE ASSUMING THIS, WHEN WE TALK TO JON KYL, HE SAID I'M ONLY PROMISED TO SERVE THROUGH THE END OF THE YEAR, THE GOVERNOR IS STILL TRYING TO TALK ME INTO THE FINAL TWO YEARS OF McCAIN'S TERM. SO THERE IS THE BIG IF IN THERE, ASSUMING KYL REALLY WANTS TO LEAVE AND GO BACK TO LOBBYING FOR DEFENSE CONTRACTORS AND BIG PHARMA AND ALL THE REST OF THOSE FOLKS, I'D SAY WHY NOT A CINDY McCAIN? AGAIN, THE IDEA IS THEN YOU'VE GOT SOME OPPORTUNITIES FOR SOMEBODY, YOU KNOW, TWO YEARS FROM NOW, TO DECIDE WHETHER THAT'S THIS GOVERNOR OR SOMEONE ELSE? IF, IN FACT, BUT A LOT OF IT DEPENDS IS, WE DEBATED AROUND THIS TABLE, IS THIS GUY INTERESTED IN GOING TO WASHINGTON. I AM FRANKLY OF THE BELIEF, UNLIKE LAURIE, THAT I CAN'T SEE A GUY WHO'S BEEN THE CHIEF EXECUTIVE OF A STATE BEING ONE OF 100 PEOPLE BACK THERE. IT'S NOT HIS WAY. HE WANTS TO BE IN CHARGE, AND IN COMMAND, AND QUITE FRANKLY, HE'S A ROBOT. HE'S NOT- HE'S PROGRAMMED TO RESPOND TO CERTAIN THINGS. THAT DOESN'T WORK IN A DELIBERATIVE BODY LIKE THE SENATE.

TED: IF HE WERE NOT TO WIN, DOES HE HAVE A WINDOW IN WHICH HE CAN STILL MAKE THAT APPOINTMENT? ARE WE GOING TO GO ALL REPUBLICANS IN CONGRESS SAYING BARACK OBAMA HAS ONLY A 7 AND NOT AN 8-YEAR TERM FOR APPOINTMENTS?

HOWIE: WELL IF HE – EVEN IF HE -- LET'S ASSUME ON BY THE MIDDLE OF NOVEMBER AFTER THEY'VE DONE THE RECOUNT THAT HE'S NOT WON, ALL HE DOES IS HE CALLS JON KYL AND SAY JON, IF YOU'RE NOT GOING TO STAY, I NEED YOU TO BE OUT OF HERE BY DECEMBER 29th.

TED: RIGHT, HE STILL GETS TO MAKE THE CHOICE.

HOWIE: HE STILL GETS TO MAKE THAT CHOICE. HE'S NOT LEAVING THIS FOR DAVID GARCIA.

MIKE: THAT WOULD BE PRETYY TOUGH. I MEAN LET'S SAY GARCIA WINS. THAT MEANS THERE'S A DEMOCRATIC WAVE RIGHT? WE GOT TO ASSUME THAT IN STATE AND NATIONALLY. AND THAT DOES TAKE SOME CHUTZPAH TO GO AGAINST THE WILL OF THE PEOPLE, THE WILL OF THE VOTERS THAT MUCH. AND I CAN SEE IT HAPPENING. I CAN SEE IT HAPPENING, I'M NOT GOING TO DISAGREE WITH IT. BUT THAT WOULD TAKE A LOT OF GOING AGAINST WHAT- WELL WE'VE CERTAINLY SEEN IN THE STATE SUPREME COURT THAT DOESN'T CARE ABOUT THE PEOPLE.

HOWIE: BUT THE PROBLEM STILL IS—EVEN IF IT'S GARCIA HE NEEDS TO NAME A REPUBLICAN. NOW COULD IT BE A REPUBLICAN OF A DIFFERENT BENT? WE'VE GOT SOMEBODY WE'LL BE TALKING ABOUT LATER—

TED: YES, YES WE DO.

HOWIE: -- IN THE SHOW WHO MIGHT HAVE SOME IDEAS, BUT IT NEEDS TO BE REPUBLICAN.

MIKE: BUT SO YOU WOULDN'T LEAVE THAT TO THE PERSON THAT WON. SO I WOULD THINK IT WOULD BE A LITTLE TOUGH --

LAURIE: I THINK THAT YOU'RE DREAMING IF YOU THINK HE'S GOING TO LEAVE IT TO A DEMOCRAT TO DECIDE WHO IS GOING TO BE IN THE SENATE, IN A SENATE THAT IS 51-49. AND I HAVE TO SAY--

HOWIE: ASSUMING IT'S 51-49 AFTER THE ELECTION TOO.

LAURIE: I DISAGREE WITH YOU ABOUT DUCEY, I AGREE WITH YOU THAT HE WOULD BE MORE INTERESTED IN BEING A CHIEF EXECUTIVE. BUT HE'S A FAIRLY YOUNG MAN WITH A PRETTY AMBITIOUS POLITICAL --

HOWIE: YEAH HE WANTS TO RUN FOR PRESIDENT.

TED: AND THE FACT IS HE COULD BE A SENATOR, A UNITED STATES SENATOR FOR A TERM OR TWO AND STILL, IF HE HAS HIGHER AMBITIONS TAKE IT FROM THERE.

HOWIE: WHAT IS THIS ILLUSION THAT HE'S RUNNING FOR PRESIDENT. HE'S NOT PRESIDENTIAL TIMBER. I KNOW WE'RE GOING TO GET A CALL AFTER THE SHOW.

TED: NO ONE HERE IS ENDORSING HIM FOR PRESIDENT. DON'T CONFUSE THE ISSUE.

MIKE: EVERY GOVERNOR, EVERY SENATOR WANTS TO RUN FOR PRESIDENT. THAT'S PART OF THE REASON THEY DISLIKE TRUMP SO MUCH. THERE ARE 50 GOVERNORS THAT HAVE THESE STAFFERS AROUND THEM AND CONSULTANTS AND THERE'S THE 100 SENATORS THAT ALL THINK THEY SHOULD SIT IN THAT OFFICE.

TED: YEAH, LET'S NOT KID OURSELVES, HOWIE, EVERYONE KNOWS HE HAS AMBITIONS AND THE AMBITIONS AREN'T NECESSARILY FOR THE SENATE.

HOWIE: HE'S TOO SHORT TO BE PRESIDENT.

TED: WELL THAT COULD VERY WELL BE. BUT THAT'S WHAT THE--

LAURIE: ELEVATOR SHOES, HELLO.

TED: THAT'S WHERE THE CONVERSATION EXISTS.

LAURIE: AND I THINK HE PROBABLY HAD A TIMELINE ALL SET UP AND THEN DONALD TRUMP WON, PROBABLY EXPECTED HILLARY CLINTON TO WIN, WHICH WOULD HAVE SET HIM UP IN 2020. NOW HE'S JUST GOT TO PUSH IT BACK. WHAT BETTER WAY TO GAIN A NATIONAL PROFILE THAN GOING INTO THE SENATE.

TED: AND WHO'S ONE OF HIS BEST BUDS? PENCE. WHAT IF PENCE BECOMES PRESIDENT?

MIKE: 2024.

TED: I MEAN GOODNESS GRACIOUS, THE PARLOR GAME. IT JUST GOES ON AND ON. ALRIGHT SO WE'LL SEE WHAT HAPPENS WITH KYL, HOW LONG HE STAYS THERE BUT WE CERTAINLY KNOW HE WILL BE THERE THROUGH THE END OF THE YEAR. GRANT WOODS, FORMER ATTORNEY GENERAL GRANT WOODS IS NOW MAKING A LOT OF NOISE ABOUT PERHAPS RUNNING FOR THE SENATE AND NOT AS A REPUBLICAN AS HE HAS BEEN HIS ENTIRE LIFE. WE CAUGHT UP WITH GRANT WOODS BACK IN WASHINGTON DURING THE CEREMONIES AND MEMORIALS FOR JOHN McCAIN, AND HE TOLD US THERE HE HAS DECISIONS TO MAKE.

TED: WHEN YOU GET ON THE PLANE AND YOU LEAVE JOHN McCAIN HERE, THAT'S GOING TO BE ROUGH.

GRANT: IT'S GOING TO BE ROUGH. AND I THINK -- I'LL SPEAK FOR MYSELF, I HOPE IT'S FOR A LOT OF PEOPLE, I GOT A LOT OF SOUL-SEARCHING TO DO. I REALLY DO BECAUSE ALL OF THIS PRAISE WE HAVE FOR OUR FRIEND AND OUR HERO. HE WAS IN THE ARENA. I HAVEN'T BEEN IN THE ARENA FOR A WHILE. I HAVE BEEN, BUT NOT FOR A LONG TIME.

TED: YOU THINKING ABOUT GETTING BACK IN THERE?

GRANT: I HAVE TO THINK ABOUT THIS. I HAVE TO THINK ABOUT WHY DO WE REQUIRE THAT OF HIM AND TALK ABOUT IT FOR OTHERS AND THEN WHAT DO WE DO? WE JUST GO ON WITH OUR LIVES. IT'S NOT LIKE THE COUNTRY IS JUST CRUISING ALONG AND EVERYTHING IS PERFECT, EVERYTHING IS FINE, THERE'S NOT TURMOIL. QUITE THE OPPOSITE. SO I DON'T KNOW, I THINK ALL OF US AS AMERICANS HAVE TO SAY THERE IS A ROLE FOR US TO PLAY. WHATEVER THAT MAY BE. BUT WE CAN'T SIT ON THE SIDELINES.

TED: WE TALKED OFF THE RECORD AFTERWARD, THAT CONVERSATION, MUCH OF THE THINGS WE TALKED ABOUT NOW APPARENTLY NOT SO MUCH OFF THE RECORD AS HE'S TALKED TO THE "NEW YORK TIMES," AND "WASHINGTON POST," HE'S MET WITH CHUCK SCHUMER, HE'S HEARD FROM TOM UDALL FROM NEW MEXICO, HEIDI HEITKAMP FROM NORTH DAKOTA, THESE ARE DEMOCRATS SAYING DO IT. WE WILL SUPPORT YOU. IS HE GOING TO DO THIS?

LAURIE: WELL, I DON'T SEE A PATH FOR HIM. HE CERTAINLY CAN'T DO IT AS A REPUBLICAN BECAUSE ANYMORE A MODERATE REPUBLICAN IS THE SAME AS A LIBERAL DEMOCRAT IN THE EYES OF THE BASE. BUT YOU WILL NOTE IT TOOK ABOUT 15 SECONDS TO FLOAT THIS IDEA BEFORE RUBEN GALLEGO POPPED UP TO PROTECT HIS TURF AND SAY HELLO DON'T FORGET ABOUT ME. I DON'T SEE HOW THE DEMOCRATIC BASE WOULD GO FOR AN OLDER WHITE MALE WHO HAS BEEN A REPUBLICAN ALL HIS LIFE, IF UP AGAINST A YOUNG HISPANIC CONGRESSMAN WHO IS A DEMOCRAT HEART AND SOUL.

HOWIE: NOW LOOK, CERTAINLY GRANT HAS BEEN INVOLVED IN MODERATE ISSUES WORKING WITH TERRY GODDARD ON SOME OF THE BALLOT MEASURES AGAINST DARK MONEY TO TRY TO OVERTURN THE NEW RESTRICTIONS ON INITIATIVES, AND GRANT WAS NEVER OF THAT ILK OF THE REPUBLICAN PARTY. I MEAN EVEN AS ATTORNEY GENERAL, OVER THE OBJECTIONS OF THE LEGISLATURE HE TOOK ON THE TOBACCO COMPANIES, THINGS LIKE THAT. BUT I'M IN AGREEMENT WITH YOU. IT'S ONE THING TO SAY GEE, DEMOCRATS COULD SUPPORT HIM. IT'S ANOTHER THING TO SAY THAT THE DEMOCRATIC PARTY WILL HAVE HIM AS A STANDARD BEARER. LOOK, AS YOU SAY, HE CAN'T BE ELECTED AS A REPUBLICAN, AN INDEPENDENT IS JUST TOO DIFFICULT WITHOUT A LOT OF MONEY. I MEAN-- BILL SCHULTZ TRIED THAT AND PUT IN A BUNCH OF HIS OWN MONEY AND DIDN'T GO ANYWHERE. SO HE DOES HAVE SOME SUPPORT BUT THESE ARE PEOPLE WHO BACKED THEM BEFORE. PEOPLE LIKE FRED DUVAL, PEOPLE LIKE PAUL JOHNSON, DEMOCRAT TURNED INDEPENDENT.

TED: WHO NOW SUPPORTS THE IDEA OF GRANT WOODS RUNNING FOR THE SENATE.

HOWIE: BOTH OF WHOM SUPPORT THE IDEA OF GRANT WOODS RUNNING FOR SENATE. BUT I THINK WHEN IT COMES TO THE RANK AND FILE OF THE PARTY, THEY'RE GOING TO SAY WAIT A SECOND. HERE'S A GUY WHO EVEN WHEN HE WAS TALKING TO YOU AND TALKING TO ME SAID BUT I'M STILL A REGISTERED REPUBLICAN. SO HE'S NOT EVEN WILLING TO COMMIT TO IT.

MIKE: HE BACKED HILLARY, HE BACKED FRED OVER DUCEY. HE HASN'T BEEN A REAL REPUBLICAN IN PROBABLY A LONG TIME. AS WE DEFINE REPUBLICANS NOW. AND YOU GUYS ARE RIGHT, THE DEMOCRATIC PARTY, REPUBLICAN PARTY HAVE CHANGED. THEY HAVE LEFT A LOT OF THESE PEOPLE BEHIND. A GUY LIKE JOHN McCAIN, A GUY LIKE GRANT WOODS IF THEY WERE IN CONNECTICUT OR NEW JERSEY THEY WOULD BE DEMOCRATS. THEY WERE IN ARIZONA, ARIZONA'S A REPUBLICAN STATE. THE DEMOCRATIC PARTY, THE DEMOCRATIC PRIMARY VOTERS ARE SHOWING THEY WANT PEOPLE THAT ARE MORE DIVERSE, YOUNGER, WE'VE SEEN THIS IN THE CORTEZ RACE IN NEW YORK, WE SAW THIS IN MASSACHUSETTS, AND SEEN THIS IN FLORIDA IN THE GOVERNOR'S RACE, THEY'RE TIRED OF KIND OF LIKE THE REPUBLICANS THAT VOTED FOR TRUMP ARE TIRED OF THE SAME OLD FOLKS, DEMOCRATS ARE TIRED. AND IF YOU GET SOMEBODY YOUNGER IN THERE, THEY WANT MORE WOMEN RUNNING, YOUNGER WOMEN RUNNING. TALK ABOUT HOFFMAN IN A SECOND.

TED: YEAH IT'S ONE THING TO WANT MORE OF THESE KINDS OF PEOPLE TO RUN, BUT IF YOU WANT TO WIN.

MIKE: WELL DEMOCRATS HAVEN'T WON.

TED: IN ARIZONA

MIKE: IN ARIZONA AND OTHER PLACES. THEY'VE SEEN -- HILLARY CLINTON, RIGHT. THEY'VE SEEN THIS OLD GUARD NOT BE ABLE TO WIN RACES. BARACK OBAMA ENERGIZED THE BASE. DIVERSE, DIFFERENT, YOUNGER.

HOWIE: WELL THAT GETS TO THE POINT, WE'RE DECIDING, WE'RE DEBATING THIS ABOUT A MONTH AND A HALF TOO EARLY. IF KYRSTEN SINEMA CAN SHOW SHE CAN WIN OVER MARTHA McSALLY, THEN THE WHOLE IDEA THAT DEMOCRATS NEED TO NOMINATE A REPUBLICAN BLOWS UP IN GRANT'S FACE. IF SHE LOSES, THEN MAYBE HE HAS AN ARGUMENT TO SAY, HEY, DEMOCRATS, YOU WANT TO WIN? HERE I AM!

LAURIE: I JUST DON'T SEE HOW GRANT WOODS DEFEATS RUBEN GALLEGO IN A PRIMARY. I DON'T CARE WHAT THE PARTY REGULARS WANT. IF YOU ARE THAT VOTER SITTING DOWN AT YOUR KITCHEN TABLE TO MAKE OUT THAT EARLY BALLOT, YOU'RE THINKING WHICH ONE DO I TRUST? THE ONLY WHITE GUY WHO UNTIL OPPORTUNITY PRESENTED ITSELF AS A REPUBLICAN OR THE GUY THAT'S BEEN WITH US ALL ALONG, A YOUNG LATINO OF THE FUTURE. I DON'T SEE HOW HE GETS THE DEMOCRATIC NOMINATION?

TED: DOES THE JOHN McCAIN GLOW FADE BY THEN?

LAURIE: OH OF COURSE. WE'RE TALKING WHAT TWO YEARS FROM NOW, YES, IT ABSOLUTELY DOES. AND I DO BELIEVE THAT HIS HEART IS MORE WITH THE DEMOCRATIC PARTY, NOT BECAUSE HE'S CHANGED BUT BECAUSE THE REPUBLICAN PARTY HAS CHANGED, BUT I JUST DON'T SEE HOW WITH A VIABLE CANDIDATE, LIKE A SITTING CONGRESSMAN OPPOSITE YOU, I JUST DON'T SEE HOW HE WINS THAT RACE.

TED: ALL RIGHT, WE HAVE A WINNER. THE REPUBLICAN PRIMARY FOR SUPERINTENDENT OF PUBLIC INSTRUCTION BY ALL OF WHAT, 359 VOTES OUT OF 500 SOME ODD THOUSAND CAST, FRANK RIGGS IS THE REPUBLICAN CANDIDATE.

HOWIE: YES HE IS. A THREE-TERM CALIFORNIA CONGRESSMAN BECAUSE GOD FORBID WE ELECT ONE OF OUR OWN HERE. BUT HE DOES HAVE SOME EXPERIENCE IN CONGRESS FOR CHARTER SCHOOLS AND SUCH, AND IT WAS A FIVE-WAY RACE. I MEAN THE MARGIN BETWEEN HE AND BOB BRANCH WAS THAT THREE HUNDRED VOTES. DIANE DOUGLAS WAS A COUPLE HUNDRED BEHIND THAT, AND THEN OF COURSE WAY BACK, YOU HAVE A FEW, TRACEY LIVINGSTON AND THEN JONATHAN GELBAR. HE'S AN INTERESTING CANDIDATE, YOU KNOW, BUT I DON'T- BUT IN THIS YEAR OF DEMOCRATS, IN THIS YEAR OF WOMEN, YOU'VE GOT SOMEBODY LIKE A KATHY HOFFMAN WHO THE DEMOCRATS WERE FOR LACK OF A BETTER WORD SMART ENOUGH TO NOMINATE OVER A WHITE GUY DAVID SCHAPIRA, I THINK IT'S AN UPHILL FIGHT. I THINK IF THE DEMOCRATS DO TURN OUT AND THE PRIMARY RESULTS SHOW THAT THEY DID COME OUT. IF THEY DO THAT IN THE GENERAL ELECTION, FRANK IS JUST ANOTHER OLD WHITE GUY FROM CALIFORNIA.

TED: RIGGS WINS THE PRIMARY, REPUBLICAN PRIMARY WHAT BECAUSE HE WAS MORE CONSERVATIVE THEN? HE'S A PRETTY CONSERVATIVE FELLOW.

MIKE: HE'S A BIG CHARTER SCHOOL GUY. HE'S RUN A BUSINESS THAT HELPS CHARTER SCHOOLS GET GOING. SO I THINK HE'S PRETTY WELL KNOWN IN THAT CONSERVATIVEKIND OF WING, EDUCATION WING OF THE PARTY. I MEAN IT WAS CLOSE. I MEAN THEY WERE ALL KIND OF CLUSTERRED IN THERE. AND HE'S CAMPAIGNED BEFORE. HE'S WORKED HARD, WHEN HE RAN FOR GOVERNOR, HE DIDN'T DO VERY WELL BUT KNOWS HOW TO GET OUT THERE AND WORK IT. AND YOU GUYS KNOW, NOT EVERY CANDIDATE HAS THAT WORK ETHIC. SO I'M WITH HOWIE, IF THIS IS THE DEMOCRATIC WAVE, THIS IS THE RACE TO WATCH.

TED: IS THAT THE RACE WHERE REPUBLICANS RALLY BEHIND-- THERE'S A LOT OF FOLKS IN THAT PRIMARY, A LOT OF HURT FEELINGS. ARE THEY GOING TO RALLY AGAINST DEMOCRAT KATHY HOFFMAN, A TEACHER? A SPEECH THERAPIST?

LAURIE: OH. THEY? THE TEACHERS?

TED: NO SHE IS A TEACHER.

LAURIE: RIGHT SHE IS A--

TED: AS OPPOSED TO HIM.

LAURIE: OH NO. I DON'T THINK—THAT'S SUCH A DOWNBALLOT RACE, I DON'T EVEN THINK MOST PEOPLE KNOW WHAT THE SUPERINTENDENT DOES? TO ME THE MORE INTERESTING ONE TO WATCH WOULD BE SECRETARY OF STATE.

TED: RIGHT.

LAURIE: BUT I THINK, YEAH, I THINK IT'S KATHY HOFFMAN'S TO LOSE AT THIS POINT. SHE'S A DEMOCRAT, SHE'S A SPEECH PATHOLOGIST. THE RED FOR ED PEOPLE ARE GOING TO BE OUT FOR BLOOD BECAUSE OF WHAT HAPPENED WITH INVEST IN ED, GEARED UP, READY TO GO.

HOWIE: AND THERE'S SOMETHING ELSE. SHE'S WAGING THE CAMPAIGN NOW THAT DIANE DOUGLAS DID FOUR YEARS AGO. WHEN DAVID GARCIA WAS CAMPAIGNING, HE WAS TALKING, YOU KNOW, THEORIES AND ACADEMICS AND EVERYTHING ELSE, AND DIANE DOUGLAS WAS TALKING, PARENTS, SCHOOLS, KIDS, TEACHERS, EVEN TEACHER SALARIES BACK THEN. NOW, NOW WE'VE GOT KATHY HOFFMAN WHO'S TALKING THAT, AND THAT RESONATES. I MEAN THAT'S HOW DIANE DOUGLAS OUSTED JOHN HOOPENTHAL AND THAT'S HOW SHE EVEN SQUEAKED OUT OVER DOUGLAS. SHE WAS TALKING ABOUT THE THINGS PEOPLE CARE ABOUT AND THIS IS THE EDUCATION YEAR. AS MUCH AS THE GOVERNOR WANTS TO MAKE IT ABOUT IMMIGRATION AND ALL OF HIS ADS, THIS IS THE YEAR OF EDUCATION.

TED: AND WE'LL HAVE OUR DEBATE WITH SUPERINTENDENT CANDIDATES COMING UP NEXT THURSDAY, I BELIEVE SO. SIT TIGHT FOR THAT. ALRIGHT, LAST TOPIC OF THE EVENING INVOLVES MARICOPA COUNTY'S ELECTION CONCERNS. QUESTIONS? PECCADILLOS? WOES?

LAURIE: YOU KNOW, ELECTION NIGHT WAS A DISASTER. ADRIAN FONTES, THE MARICOPA COUNTY RECORDER, HIS FIRST RESPONSE WAS TO BLAME THE CONTRACTOR. HIS SECOND RESPONSE WAS TO BE QUIET AND NOT TALK TO ANYBODY. FINALLY COMES OUT IN A YOUTUBE VID – NOT A YOUTUBE, A FACEBOOK LIVE VIDEO AND SAYS WELL, I'M MR. TRANSPARENCY AND I'M GOING TO LET YOU GUYS KNOW WHAT'S GOING ON. REPORT WILL BE OUT WEDNESDAY OR THURSDAY. WEDNESDAY PASSES, THURSDAY PASSES. THEN HE SAYS WELL I'M NOT RELEASING THE REPORT ON THE ADVICE OF LEGAL COUNSEL. WELL THAT'S HIS DECISION. THIS IS A REPORT THAT WE PAID FOR TO FIND OUT WHAT WENT WRONG IN AN ELECTION WE'RE POTENTIALLY UP TO 270,000 VOTERS HAD THEIR RIGHTS IMPACTED, AND WE'RE NOT GOING TO GET TO SEE THE REPORT.

HOWIE: AND WHAT HE DOESN'T UNDERSTAND, AND I SPENT ENOUGH TIME IN POLITICAL PR TO KNOW YOU DON'T LET IT BLEED THIS LONG. YOU GET IT OUT. YOU SAY OKAY, I SCREWED UP. THE REPORT SAYS I SCREWED UP AND YOU MOVE ON. IF YOU'RE GOING TO KEEP THIS ON, WE'RE GOING TO HAVE THE DAILY REPUBLIC STORIES ABOUT WE'RE STILL WAITING ON THE REPORT. IT JUST BLEEDS. AND THAT'S THE PROBLEM WITH THIS. YOU CAN'T DO THAT. IT ALMOST BECOMES LIKE A COVER-UP. REMEMBER WHAT HAPPENED WITH MICHELE REAGAN, IT WASN'T SO MUCH THAT SHE SCREWED UP AND FORGOT TO MAIL THE BALLOT BROCHURES, IT'S SHE HID IT.

LAURIE: WELL AND THERE'S THE DOUBLE IRONY OF THE FACT THAT THE REASON HE'S IN THE JOB IS BECAUSE THE LAST COUNTY RECORDER SCREWED UP AN ELECTION AND SHE DIDN'T BLAME A CONTRACTOR, SHE BLAMED VOTERS WHICH IS EVEN WORSE.

HOWIE: YES THERE IS THAT.

LAURIE: HE HAD ONE JOB TO DO. ONE JOB AND HE HAD NEARLY TWO YEARS TO GET READY FOR IT.

TED: WELL I THINK THE CONCERN IS THAT HE KNEW, APPARENTLY, REPORTEDLY, HE KNEW THERE WERE PROBLEMS THE NIGHT BEFORE THE ELECTION.

LAURIE: THE DAY BEFORE.

TED: YEAH THE DAY BEFORE AND DIDN'T LET ANYONE ELSE KNOW UNTIL HE WANTED TO EXTEND THE VOTING HOURS WHICH IS WELL UNDER THE PROCESS OF VOTING AND THE BOARD OF SUPERVISORS ARE SAYING WHAT?

MIKE: WELL, THE BOARD OF SUPERVISORS OVERSEE THESE THINGS TOO. WE BLAMED HELEN PURCELL, WE GOT HER OUT OF THERE. AND I'M SURE SHE IS SMIRKING SOMEWHERE WATCHING ALL THIS, HAVING A NICE CUP OF COFFEE OR GLASS OF WINE AND ENJOYING WHAT FONTES IS GOING THROUGH NOW. AND LOOK HE'S A DEMOCRAT, IF REPUBLICANS PUT SOMEONE UP THERE, HE'LL PROBABLY LOSE GOING FORWARD. BUT WE HAVE ISSUES HERE OBVIOUSLY BECAUSE THIS IS TWO RECORDERS IN A ROW. ARE WE SPENDING ENOUGH MONEY ON THIS? IS THE TECHNOLOGY WORKING? DO WE NEED ALL THIS TECHNOLOGY? I MEAN PEOPLE USED TO JUST VOTE AND YOU DO YOUR BALLOTS. WHAT'S GOING ON BECAUSE THERE'S OTHER BIG CITIES AND OTHER BIG CITIES HAVE ISSUES, SOMETIMES WITH VOTING. L.A. HAD IT RECENTLY WITH THEIR GUBERNATORIAL PRIMARY, BUT WE SEEM TO HAVE THIS A LOT, AND MAYBE SOMETHING MORE BEYOND THESE TWO RECORDERS MISHANDLING THESE.

TED: IS THERE SOMETHING MORE GOING ON HOWIE? ARE WE JUST INCAPABLE OF VOTING?

HOWIE: WELL THE HISTORY WOULD SUGGEST THAT. I MEAN WE HAVE TO PROVIDE LAURIE WITH COLUMN FODDER ON A REGULAR BASIS.

LAURIE: I DO APPRECIATE IT.

HOWIE: BUT WHATEVER IT IS, ALTHOUGH IT IS UNIQUE TO MARICOPA. PIMA COUNTY HAS HAD A LONG HISTORY OF, HEY IT'S BEEN A WEEK SINCE THE ELECTION, WHEN ARE WE FINALLY GOING TO SEE SOMETHING? AND I DON'T KNOW WHETHER IT'S SOMETHING IN THE ARIZONA WATER, WHETHER IT'S SOMETHING WITH OUR PECULIAR SYSTEM OF USING THE PAPER BALLOTS BUT PUTTING THEM INTO THE MACHINE OR THE ELECTRONICS OR WHAT?

LAURIE: BUT HOWIE, FIRST OF ALL, MOST PEOPLE VOTE BEFORE ELECTION DAY IS EVEN HERE. SO YOU ARE ONLY DEALING WITH THE PEOPLE WHO ARE COMING TO THE POLLS. IN 95 PRESINCTS, YOU GET THERE AT 6:00 O'CLOCK IN THE MORNING WHEN THE POLLS ARE SUPPOSED TO BE OPEN AND THEY'RE NOT OPEN. YOU HAVE ONE JOB, TWO YEARS TO PREPARE FOR IT. THERE'S JUST NO EXCUSE.

TED: AND WE SHOULD MENTION, SOME OF THESE PLACES WHEN IT WAS OPENED UP, THE POLL WORKERS WERE UNPREPARED. THEY DIDN'T KNOW WHAT WAS GOING ON, SOME OF THE MACHINES WEREN'T WORKING.

HOWIE: AND THAT'S THE THING IN TERMS OF YOU POINTING OUT THE FACT THAT HE KNEW SOMETHING WAS AMISS. THE GREAT COYIA ABOUT THIS IS TELL SOMEBODY AHEAD OF TIME. EVEN IF IT DOESN'T BECOME A PROBLEM. CALL THE SUPERVISOR, SAY WE'VE GOT A PROBLEM.

TED: ALRIGHT AND THAT WILL DO IT, THANK YOU ALL FOR JOINING US. MONDAY ON "ARIZONA HORIZON" WE WILL ASK MARICOPA COUNTY RECORDER ADRIAN FONTES ABOUT THOSE ELECTION DAY PROBLEMS AT POLLING PLACES. AND A LOCAL ARTIST'S WORK DECORATES A PUBLIC SCHOOL ESTABLISHED BY NBA STAR LeBRON JAMES. THAT'S MONDAY ON "ARIZONA HORIZON." TUESDAY, OKAY, A NEW FILM CHRONICLES THE HISTORY OF THE MAYO CLINIC. WEDNESDAY WE'LL HEAR ABOUT A SUMMIT ON HEALTHY AGING. THURSDAY A DEBATE BETWEEN CANDIDATES WE REFERENCED BEFORE FOR SUPERINTENDENT OF PUBLIC INSTRUCTION. AND FRIDAY ANOTHER JOURNALISTS' ROUNDTABLE. THAT'S IT. I'M TED SIMONS, THANKS FOR JOINING US, YOU HAVE A GREAT WEEKEND.

In this segment:
Laurie Roberts, The Arizona Republic; Howie Fischer, Capitol Media Services; Mike Sunnucks, Business Journal
SPOTLIGHT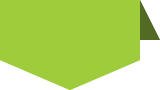 STAY in touch
with
azpbs.
org
!
Subscribe to Arizona PBS Newsletters: