Get a recap on the week's news from three local journalists.
Transcript:


TED: COMING UP NEXT ON ARIZONA HORIZON, "JOURNALISTS' ROUNDTABLE," ATOURNEY GENERAL MARK BRNOVICH AND WE WILL PREVIEW MONDAY'S US SENATE DEBATE BEING HELD RIGHT HERE COMING UP NEXT ON THE "JOURNALISTS' ROUNDTABLE."

TED: GOOD EVENING AND WELCOME TO ARIZONA HORIZON'S "JOURNALISTS' ROUNDTABLE." I'M TED SIMONS. JOINING US TONIGHT, LUIGE DEL PUERTO OF THE ARIZONA CAPITOL TIMES, HOWIE FISCHER OF CAPITOL MEDIA SERVICES, AND MIKE SUNNUCKS OF THE BUSINESS JOURNAL. PROPONENTS OF PROP 127 ARE SPENDING MONEY FOR NEW ADS AGAINST ARIZONA ATTORNEY GENERAL MARK BRNOVICH. WHAT IS THIS ALL ABOUT?

LUIGE: YOU'RE RIGHT. THIS IS A STRANGE TACTIC FOR A BALLET CAMPAIGN TO GO AFTER THE ATTOUNERY GENERAL OR ANY OTHER POLOTICIAN. AND CONCLUDE THAT THAT'S THEIR BEST MATCH TO GETTING THEIR BALLOT MEASURE APPROVED. NOW, THERE'S ALL SORTS OF THEORIES AS TO WHY THEY'RE DOING IT. ONE MAY BE THEY'RE TRYING TO FIND A WAY TO SAVE FACE BY BLAMING BRNOVICH, THE ATTORNEY GENERAL, IN CASE THE BALLOT MEASURE GOES DOWN. MY PERSONAL THING IS PROBABLY THEY JUST HAVE TOO MUCH MONEY AND THEY WANT TO SPEND IT EVERYWHERE.

HOWIE: TOO MUCH -- OH, I HAVE SOME IDEAS. THE FACT IS, BRNOVICH DREW THE STING ON THIS THING. IT IS TRUE THAT ARIZONA LAW SAYS SECRETARY OF STATE DRAFTS BALLOT EXPLANATIONS AND THE ATTORNEY GENERAL GETS TO REVIEW THEM AND MAKE ADJUSTMENTS, AND THE A.G.'S OFFICE ROUTINELY DOES, BUT THE LANGUAGE THAT THEY ADDED TO THIS, WHICH HAS TO DO ABOUT THE 50% RENEWABLES BY 2030 SAID IT WOULD OCCUR IRRESPECTIVE OF COSTS TO CONSUMERS CHLTS I'M SORRY MUCH I WORK WITH WORDS. THAT'S LIKE WAIVING A RED FLAG IN FRONT OF SOMEBODY, SAYING LOOK, WE DON'T CARE ABOUT CONSUMERS. YOU COULD HAVE SAID IT COULD RAISE OR LOWER COSTS. THERE ARE OTHER WAYS OF SAYING IT. AND HAVING AS THE PROPOSED OF PROP 127 SAY PUT HIS THUMB ON THE SCALE ON THE THING THEY FIGURED OKAY WE HAVE AN AD SAYS YES ON 127 VOTE NO ON BRNOVICH.

TED: SO THEY'VE GOT A LOT OF MONEY COMING IN. NOT MAYBE SO MUCH AS THOUGHT -- PROP 127 SEEMS TO BE IN A WORLD OF HURT HERE, BUT IS THE ATTORNEY GENERAL, IS HE --

MIKE: WELL, THIS GUY STEYER, LIKE LOUIE IS SAYING, HE'S PUTTING A BUNCH OF MONEY INTO THE IMPEACH TRUMP MOVEMENT, THERE'S A PARTISAN PART TO THIS. HE'S IN THE D CAMP. I DON'T KNOW IF THAT'S ENOUGH MONEY, 3.7 MILLION.

TED: YEAH, 3.6.

MIKE: I DON'T KNOW, IS THAT ENOUGH MONEY TO TIP THE SCALE? NOW THEY'RE HOPING THAT APS IS UNPOPULAR ENOUGH, IF THAT'S ENOUGH TO MOVE THE TABLE. ONE THING THEY ARE TRYING TO DO IS GIN UP SOME NEW INTEREST IN THEIR OWN INITIATIVE. IT IS STRUGGLING. YOU'VE GOT A BIG CAMPAIGN OUT THERE. APS HAS PUT, WHAT, 11.8 MILLION IN THERE. YOU'VE GOT TO FLIP THE SCRIPT. HEY, THE FIX IS IN, THE FOLKS AT THE STATE, STATE REPUBLICANS ARE AGAINST US, AND MAYBE THE VOTERS GLOM ONTO THAT.

LUIGE: THEY HAVE A REASON TO BE UPSET WITH THE ATTORNEY GENERAL. AS HOWIE POINTED OUT. THE ATTORNEY GENERAL ADDED LANGUAGE THAT THE STATE DIRECTOR SAID, ERIC SPENCER, SAID THAT'S EYEBROW RAISING BECAUSE IT DIDN'T HAVE ANYTHING TO DO -- THE LANGUAGE WASN'T FROM THE TEXT OF THE BALLOT ITSELF, SO YEAH, THEY HAVE A REASON TO BE UPSET WITH THE ATTORNEY GENERAL. NOW, OF COURSE, IT'S REALLY TOUGH TO SAY WHAT KIND OF A BLUE WAVE WE'LL SEE IN THIS STATE. WHAT WE KNOW IS BRNOVICH IS UP IN THE POLLS AND THAT'S CONSISTANTLY HAPPENING. MAYBE THEY KNEW SOMETHING WE DON'T MAYBE THEY'RE SHOINGING THAT THEY COULD MAKE A PLAY FOR THE ATTORNEY GENERAL IN THIS RACE.

TED: AND I WANT TO GET TO THE ATTORNEY GENERAL RACE IN A SECOND HERE. ATTORNEY GENERAL SAYS WHAT'S THE PROBLEM HERE? THIS IS FACT. SOMETHING ELSE IS A FACT. THE REPUBLICAN ATTORNEY ASSOCIATION DONATED TO BRNOVICH'S CAMPAIGN FOUR YEARS AGO. THEY'VE DONATED TO HIS CAMPAIGN THIS GO AROUND AS WELL. APS AND APINNICALE WEST HAVE DONATED TO THE DEMOCRAT ATTORNEY GENERAL'S OFFICE.

HOWIE: ARE YOU SUGGESTING…

TED: I AM ASKING.

HOWIE: LOOK YOU CAN CERTAINLY DRAW SOME LINES THERE . LOOK APS IS NOT GIVING TO THE REPUBLICAN GOVERNOR ASSOCIATION AS THEY'VE DONE, 'CAUSE THEY WANT TO ELECT A NEW GOVERNOR IN THE GOVERNOR OF KENTUCKY. THEY HAVE THEIR OWN ISSUES HERE. LOOK. PEOPLE SPEND MONEY BECAUSE THEY WANT SOMETHING. YOU KNOW, I DIDN'T JUST FALL OFF THE TURNIP TRUCK. YOU MAY ELECT PEOPLE BECAUSE THEY SUPPORT YOUR ISSUES. YOU WANT TO ELECT SOMEBODY BECAUSE THEY WILL VOTE YOUR WAY. THERE IS CLEARLY A CONNECTION THERE. APS THINKS THEY ARE GETTING MONEY. THEY HAVE ANOTHER 3 MILLION IN OTHER ACCOUNTS THAT THEY WILL BE SPENDING ON OTHER LEGISLATIVE RACES AND WE GET TO SEE THE FINANCIAL DISCLOSURE NEXT WEEK. THE INTERESTING THING WITH STEYER IS IN TERMS OF BANG FOR THE BUCK, HE WOULD HAVE BEEN MUCH BETTER OFF SPENDING MONEY TO ELECT THE TWO DEMOCRATS FOR THE CORPORATION SUBMISSION. HE'S ONLY SPENDING $250,000 COMBINED. IF YOU PUT 3.6 MILLION INTO THE FEEDING JUSTIN OLSON AND RODNEY GLASSMAN, YOU COULD PROBABLY MOVE THE NEEDLE ON THAT. YOU PUT TWO DEMOCRATS ON THE CORPORATION COMMISSION, YOU'VE GOT A MAJORITY.

TED: BRNOVICH MUST BE DOING SOMETHING RIGHT IF THE CALIFORNIA BILLIONAIRE IS PUTTING THAT MUCH MONEY AGAINST HIM.

MIKE: SURE YEAH THEY ARE TRALKING ABOUT THE DEBATE. HE PLAYS THAT UP BECAUSE TO THE REPUBLICAN SIDE THIS GUY IS AN ANTI-TRUMP GUY AND HE IS SPENDING MONEY EVERYWHERE, WHERE HE IS A BIG SUGAR DADDY TRYING TO PUT DEMOCRATS IN THE HOUSE AND OTHER RACES. SO THE REPUBLICAN GUY, THIS GUY IS A BIG ANTITRUMP GUY, SO TO GET THE REPUBLICAN BASE OUT, AND THAT'S THE G.O.P. STRATEGY, IS TO TURN THOSE TRUMP VOTERS OUT, YOU WANT TO PLAY THAT UP. TO HOWIE'S POINT ON THE BALLOT MEASURE, WE'VE SEEN THIS ON THE RIGHT WHERE THEY TRY TO USE ARIZONA AS A TEST CASE TO GET POLOCIES THROUGH, EITHER THE LEGISLATURE OR AT THE BALLOT, ON IMAGRATION OR ON ABORTION. AND MAYBE THAT'S WHAT THEIR GOAL IS HERE. ON SOLAR IF THEY CAN GET THROUGH IT IN ARIZONA, INITIATIVE PROCESS, MAYBE WE CAN DO THIS OTHER PLACES. ON ITS FACE, YOU TALK TO PEOPLE, INITIALLY, THEY SUPPORT IT. YOU START GETTING INTO THE NITTY-GRITTY, AND YOU START SEEING BIG POWER COMPANIES SPENDING MONEY AGAINST YOU, AND YOU SEE THE SUPPORT DECREASE.

TED: LUIGE YOU WERE GOING DOWN THE PATH OF THE ATORNEY GENERAL, LETS TALK ABOUT THIS RIGHT NOW. THE INCREASE ADS WILL THIS MAKE -- WILL JANUARY CONTRERAS GET ANY TRACTION IN ALL OF THIS?

LUIGE: TRACTION, I'M NOT SURE, BUT WILL IT SWAY SOME PEOPLE? SURE. THE THING IS ARIZONA HAS 160,000 VOTER REGISTRATION EDGE. HISTORICALLY, THE REPUBLICANS PERFORM WITH 12 POINTS IN THE PAST SEVERAL ELECTION CYCLES IN ADVANTAGE IN PERFORMANCE. THAT'S THE NUMBER OF REPUBLICANS THAT SHOW UP COMPARED TO DEMOCRATS. IT'S A WIDE GAP. NOW, OF COURSE, WE'VE SEEN A LOT OF INTEREST AND A LOT OF INTEREST IN THE DEMOCRATIC PARTY. MAYBE -- WE DON'T KNOW FOR SURE. MAYBE THEY'RE SEEING SOMETHING WE'RE NOT SEEING. MAYBE THE GAPS ARE CLOSING, AND YOU'VE SEEN GARRETT ARCHER FROM THE SECRETARY OF STATE'S OFFICE. HE SAID THE GAP BETWEEN REPUBLICAN AND DEMOCRATS IS 3.8 POINTS.

HOWIE: BUT WE'RE STILL DOWN TO THE OTHER HALF OF THE PROBLEM, WHICH IS REPUBLICANS ARE HIGHER EFFICACY VOTERS. YOU'RE REGISTERING A LOT OF TEAMS THAT HAVEN'T VOTED BEFORE.

TED: ARE THEY HIGHER EFFICACY VOTERS IN THE LAND AND THE WORLD OF TRUMP?

HOWIE: I THINK EVEN THAT, I THINK THERE ARE A LOT OF FOLKS, YOU KNOW, WHETHER YOU WANT TO SAY THE SUN CITY OR THE LEISURE WORLD FOLKS WHO ARE HIGH EFFICACY VOTERS, PARTICULARLY IN THE AGE OF EARLY BALLOTS. IT DOESN'T REQUIRE THEM TO GO OUT AND DO ANYTHING. YOU DON'T EVEN HAVE TO PUT A STAMP ON THE ENVELOPE. THEY GET THEIR ENVELOPE, AND THEY TEND TO BE HIGHER EFFICACY. IS ANYTHING GOING TO CHANGE BECAUSE OF TRUMP, KAVANAUGH? WHO KNOWS.

TED: BUT LET'S TALK ABOUT THE DEBATE. MARK BRNOVICH IS FOCUSED ON ALL THESE CASES REGARDING CONSTITUTIONAL ISSUES AND ALL THESE IDEOLOGICAL THINGS AROUND THE COUNTRY NOT NECESSARILY IN ARIZONA. SHOULD WE PUT TO ARIZONA INTREST? DOES THAT HAVE AN ATTRACTION TO IT?

HOWIE: I DON'T THINK IT DOES. THE FACT IS HE IS CHALLENGING THE AFFORDABLE CARE ACT THAT HAS SOME ARIZONA CONNECTION. ISSUES OF THE UNIVERSITY AND TUITION, THAT'S DEFINITELY AN ARIZONA CONNECTION. NOW HE HAS GONE OFF THE DEEP END ON A FEW THINGS. INTERCEDING IN A CASE BETWEEN AMERICANS FOR PROSPERITY, WHICH IS A CULT FUNDED GROUP AND THE STATE OF CALIFORNIA ABOUT DISCLOSURE, FINANCIAL DISCLOSURE. THE STATE HAD NO ROLE ON THAT. THAT'S PURLY IDEOLOGICAL.

TED: THERE'S AN EXXON-MOBIL CASE THAT HE GOT INVOLVED WITH AS WELL. THAT WAS JUST TOTLLY UNCONSTITUTIONAL AND FEDERAL ISSUES. AGAIN IDEOLOGICAL, NO DOUBT COKE BROTHERS IN THAT CROWD SAY THINGS A CERTAIN WAY AND HE SAW THINGS A CERTAINIT THE SAME WAY. WHY IS THE DEMOCRATIC CANDIDATE FOR ATORNEY GENERAL NOT TAKING THIS AND RUNNING?

MIKE: I THINK THE DACA IS WHERE SHE CAN ENERGYIZE VOTERS. ENERGIZING THE DEMOCRATIC BASE AND GET THEM OUT. IF SHE WINS, WE'LL HAVE A BLUE TIDAL WAVE. IF THAT GOES HER WAY OR IF IT'S REALLY TIGHT. IT'S GOING TO GO GOOD FOR A LOT OF OTHER DEMES. ATTORNEY GENERALS ACROSS THE COUNTRY DO THIS. THEY'LL JOIN IN TOGETHER WITH THEIR COHORTS. SOMETIMES IT IS A BIPARTISAN, IF IT'S A CONSUMER PROTECTION TYPE THING. A LOT OF TIMES IT'S THE PARTISAN THING THE NEW YORK-CALIFORNIA-CONNECTICUT ALL JOINED TOGETHER.

HOWIE: BUT HERE'S THE OTHER THING THAT PEOPLE FORGET IN TERMS OF WHY PART OF THE REASON CONTRERAS CAN'T GET ANY TRACTION. BRNOVICH, FOR ALL OF THE THINGS THAT WE DID TALK ABOUT, ALSO HAS TENDED TO TAKE ON ISSUES ALONE. VOLKSWAGEN, THE ONLY STATE THAT WENT AFTER VOLKSWAGEN SEPARATE FROM THE OTHER STATES. EVEN GOING AFTER GOOGLE IN TERMS OF PRIVACY. THESE ARE GOOD ISSUES, AND HE'S BEEN VERY GOOD ON THESE ISSUES.

LUIGE: THEY ARE NOT JUST GOOD ISSUES, THEY'RE GOOD ISSUES FOR SENIOR CITIZENS. THE VERY VOTING DEMOGRAPHIC THAT WOULD TURN OUT AND VOTE IN A PRIMARY -- IN A NOVEMBER MIDTERM ELECTION LIKE WE HAVE THIS YEAR. BUT THE DEBATES THAT -- THAT WE SAW HERE, IT WAS VERY CLEAR THAT THERE'S A DIVIDE BETWEEN BRNOVICH WHO IS LOGO, WHOSE MOTTO, LOOK, IT'S THE LAW OF THE LAND. I AM FORCED TO DEFEND IT OR GO AFTER IT. CONTRERAS CAN SAY I'M A LITTLE MORE SELECTIVE IN THE THINGS THAT I GO AFTER. THAT WAS CLEAR IN THE DEBATES. THAT KIND OF OPTICS PLAYS TO BRNOVICH'S STRENGTH BECAUSE HE SAID LOOK, IF YOU ELECT ME I'M NOT GOING TO THINK TWICE ABOUT WHAT LAWS I DEFEND OR NOT. I'M NOT GOING TO BE SELECTIVE. I'M NOT GOING TO PUT MY MORAL JUDGEMENT ON STATUES. I'M JUST GOING TO HAVE TO DO WHAT THIS OFFICE IS SUPPOSED TO.

HOWIE: WELL EXCEPT THAT, NOW BACK TO DARK MONEY. DID HE PUT HIS MORAL JUDGMENT ON THAT? YES. HE DECIDED THAT WITH HIS RIGHT OF ANONYMOUS SPEECH AND AS FAR AS HE'S CONCERNED, MONEY IS SPEECH. THAT IS A MORAL JUDGEMENT.

TED: TREASURES RACE, WE HAD A DEBATE ABOUT THAT ONE AS WELL. GOT A LITTLE PERSONAL AND TESTY. SECRETARY OF STATE, IS THIS KIMBERLY'S RACE TO LOSE?

HOWIE: YES. PART OF IT IS THE REPUBLICAN EDGE HERE. MARK IS NOT A HIGH PROFILE. HE RAN FOR CORPORATION COMMISSION A FEW YEARS AGO. THE PROBLEM HE'S GOT, AS YOU POINT OUT, IS HE HAD SOME PERSONAL FINANCIAL PROBLEMS, HAVE A CAR REPOSSESSED, IF YOU'RE RUNNING TO BE THE TREASURER OVER A $15 BILLION ACCOUNT, THAT'S NOT EXACTLY WHAT YOU WANT. WELL I HAVE LEARNED, SUFFERED THROUGH IT, AND A LOT OF PEOPLE SUFFERED IN THE RECESSION.

TED: NOT ONLY THAT, IT JUST SEEMS LIKE THE TREASURER'S RACE IS FAVORED TOWARD A REPUBLICAN.

MIKE: YEAH. THEY HAVE THE ADVANTAGE, VOTER REGISTRATION, AND MIDTERM. SHE MADE AN ISSUE OF HIS LEGAL PRACTICE, WHERE IT WAS A TAXLENE ATTORNEY, AND YOU KNOW, PROBABLY HAD A PRETTY GOOD STORY A COUPLE YEARS AGO ABOUT THE IMPACT OF TAX LIENS, AND THESE ARE CONSUMER STORIES AND YOU KNOW SOME POOR SOUL GETS THEIR HOUSE TAKEN FROM THEM BY SOME GREEDY INVESTOR.

TED: SHE SAID HE STOLE PEOPLE'S PROPERTY.

MIKE: YEAH, AND THAT RESONATES. PLUS, SHE'S A RISING STAR IN THE REPUBLICAN PARTY. IF YOU HAVEN'T NOTICE, THE REPUBLICAN PARTY'S GOT A LOT OF OLD DUDES, SO THEY NEED DIVERSITY, THEY NEED A BIG TENT, THEY NEED WOMEN, AND SHE CHECKS THOSE BOXES. SHE'LL SOMEBODY WHO WILL STAND OUT A LITTLE BIT ON THE BALLOT FOR THEM.

LUIGE: I'VE ALWAYS SAID WATCH KIMBERLY YEE. BECAUSE THIS IS A POLITICIAN WHO'S VERY DID I SEE POLICEMENED, WHO KNOWS HOW TO AVOID SCANDELS AND CONTROVERSIES, WHO'S VERY DOGGED IN HER AMBITIONS IS TO GO HIGHER THAN THE TREASURER'S OFFICE. BUT YES, IT IS HER RACE TO LOSE. WE'VE HAD -- WE HAVEN'T HAD A DEMOCRAT IN THE TREASURER'S OFFICE IN HALF A CENTURY OR SOMETHING LIKE THAT. SO IT GOES BACK TO THIS IS A LOW KEY RACE. IT'S DOWN THE BALLOT, AND IS THIS THE YEAR WHERE DEMOCRATS TRULY TURN OUT AND MAKE THINGS HAPPEN. IF THIS IS THE YEAR THAT DOES IT, IS KIMBERLY YEE THEN A CASUALTY OF IT? RIGHT NOW, WHAT WE'VE SEEN IN THE POLLING IS SHE'S AHEAD, AND THERE'S NO REASON TO THINK THAT'S GOING TO CHANGE ANY TIME SOON.

TED: IN THE DEBATE, MARK MO -- MINOYL PUSHED SOMETHING CALLED GETTING BANKS AND SERVICES OUT TO RURAL AREAS. SOUNDED INTERESTING, YEE HAD NOTHING OF IT.

HOWIE: WHAT HE SAYS HE'S ENVISIONING IS LOOK, I WAS HEAD OF THE BISBEE REVIEW. SOMETIMES GETTING FINANCIAL INSTITUTIONS TO RECOGNIZE THERE'S LIFE IN BISBEE IS HARD, AND TO THE EXTENT THAT HE SAYS LOOK, WE'LL USE OUR MONEY TO HELP BE IN THE BANK -- THAT WILL ALLOW THEM TO LEND MORE, THE ENTREPRENEURS WILL BE ABLE TO INVEST MORE, AND IT'S NOT A BAD IDEA. REPUBLICANS IN THE PAST HAVE SUGGESTED SUCH USE OF THE TREASURER'S FUND.

TED: IT'S NOT A BAD IDEA, BUT WHAT THE TREASURER CAN DO TO MAKE THAT HAPPEN?

HOWIE: THERE'S A CERTAIN AMOUNT OF LATITUDE. THE LODE STAR IS MAXIMUM SAFE RETURN WITHOUT JUNK BONDS, BUT THERE'S A CERTAIN AMOUNT OF FLEXIBILITY IN THERE IN TERMS OF COULD YOU INVEST IN MORTGAGES, AND I'M NOT SAYING MORTGAGE BACKED SECURITIES, BUT COULD YOU INVEST BANKS TO ALLOW THEM TO LEND AT A REASONABLE RATE OF RETURN.

TED: YES BUT AND YEE RESPONDS, THAT SOUNDS GREAT. GIVE ME A GREAT R.O.I., AND THAT'S ALL MY JOB IS.

MIKE: YEAH I MEAN, AND I THINK THAT'S WHERE PEOPLE WERE AT WITH THAT POSITION. THEY DON'T KNOW A LOT ABOUT THAT POSITION. OUR CURRENT GOVERNER WAS IN THAT POSITION. IT'S A BIT OF A STEPPING STONE. LOOK. HE'S GOT AN ENTHUSIASM GAP EVEN AMONG DEMOCRATS. DEMOCRATS ARE GETTING EXCITED ABOUT WOMEN CANDIDATES ACROSS THE COUNTRY AND PROGRESSIVES, THE TEXAS SENATE RACE, RACE IN FLORIDA. IF THERE'S A WAVE, YOU MIGHT SEE IT MORE IN THE ATTORNEY GENERAL'S RACE OR WHEREAS I THINK GARCIA IS FACING THIS TOO. I THINK DEMOCRATIC VOTERS ARE MORE JAZZED ABOUT VOTING FOR WOMEN. MAYBE INDEPENDENT VOTERS ARE MORE CONCERNED ABOUT KAVANAUGH AND TURN OUT FOR WOMEN AND NOT MEN.

TED: CAN'T WAIT THE DEBATE ON MONDAY. IT'S GOING TO BE RIGHT HERE TO ARIZONA PBS, PARTNERING WITH THE ARIZONA REPUBLIC, KYRSTEN SINEMA, MARTHA McSALLY, WHO HAS THE MOST TO GAIN? WHO HAS THE MOST TO LOSE?

LUIGE: THAT'S A REALLY TOUGH QUESTION BECAUSE ALL THE IN ALL THE POLLS, IF YOU'RE AGGREGATING KYRSTEN SINEMA IS LEADING IF YOU ARE LEADING YOU DON'T WANT TO DEBATE. KYRSTEN SINEMA SAID LETS GO AHEAD AND DO IT. BUT MARTHA McSALLY, AGAIN, WE HAVE TWO VERY STRONG, INDEPENDENT WOMEN. YOU CAN'T PIN THEM DOWN AS ACOLYTES OF EITHER PARTY, BECAUSE THEY HAVE SHOWN THEIR INDEPENDENCE AND I THINK YOU'RE GOING TO HAVE A REALLY GOOD DEBATE.

TED: I THINK ONE OF THE FIRST THINGS I'M GOING TO BE CURIOUS ABOUT IS WHO ARE THESE PEOPLE? ARE THEY THE FAR LEFT AND FAR RIGHT THAT WE'VE SEEN? ARE THEY CENTERIST?

HOWIE: WELL THAT'S PART OF IT THAT WHILE THEY HAVE BOTH BEEN IN CONGRESS I THINK FOR A LOT OF FOLKS, THEY'RE UNKNOWNS. I THINK AT THIS POINT, SINEMA IS GOING TO BE THE ONE THAT'S GOING BE ON THE OFFENSIVE. WE'RE GOING TO SEE OLD VIDEOTAPES OF KYRSTEN SAYING THINGS FROM HER TEENAGE YEARS AND 20'S AND 30'S. I WOULD BET OUT OF THE HOUR YOU'VE GOT FOR THE DEBATE, I BET 15 MINUTES OF THAT IS GOING TO BE HER DEFENDING HERSELF. NOW, MARTHA'S PROBLEM IS MARTHA IS NOT ALWAYS TEMPERED IN HER COMMENTS. SHE HAD A LITTLE THING THE OTHER DAY DOUG DUCEY, AND SHE LIT INTO THE PRESS, WHY AREN'T YOU TAKING THIS THING SERIOUSLY. IF SHE DOESN'T CONTAIN HER DEMEANOR, SHE CAN COME OFF LOOKING REALLY BAD.

TED: WE'RE GOING TRY TO LET FOLK SEE WHAT THEY HAVE TO SAY AND SEE HOW THEY RESPOND, BUT WHO THEY ARE UNDER CERTAIN SITUATIONS. BECAUSE THIS IS THE ONLY LIVE DEBATE. THESE FOLKS HAVE BEEN VERY, VERY CAREFUL. THIS IS A HIGH PROFILE RACE. I MEAN, EVERYONE AROUND THE COUNTRY IS WATCHING.

MIKE: YEAH. THIS COULD DECIDE THE SENATE. I THINK YOU'RE STARTING TO SEE REPUBLICANS ESPECIALLY REALIZE THAT, AND MAYBE THE MOMENTUM THEY HAVE FROM KAVANAUGH IS STARTING TO THINK THEY MIGHT HAVE A CHANCE HERE. IT SEEMED FOR A LONG TIME, SINEMA WAS BEING CAREFUL, NOT AS FIERY AS SOME OF THE DEMOCRATS ACROSS THE COUNTRY, AND YOU SAW McSALLY GAIN A LITTLE BIT. YOU SAW THE ABC 15 POLL. PEOPLE HAVE HAD SOME QUESTIONS ABOUT IT BUT SHE'S AHEAD IN THAT ONE WHERE SHE'S BEHIND IN THE OTHER ONES. I THINK FOR McSALLY IS HOW FAR TRUMP DOES SHE GO? IS TRUMP SUPPOSED TO COME IN? DOES SHE HITCH HER WAGON 100% TO HIM, HOPE THAT'S GOES TO CARRY HER? OR DOES THAT TURN OFF THOSE PEOPLE IN THE MIDDLE?

LUIGE: I THINK WE'VE SEEN MARTHA McSALLY VERY DELIBERATELY MOVE TOWARD THE CENTER. SHE EMBRACED TRUMP DURING THE PRIMARY BECAUSE SHE HAD SHE CONSERVATIVE CHALLENGERS. THERE WAS A POLL DONE -- THAT WAS COMMISSIONED BY KEVIN DENNIS'S GROUP FOR EXAMPLE THAT SHOWED THE PEOPLE IN MARICOPA COUNTY UNDER 40 YEARS OLD, THEY ARE THE ONES THAT ARE GOING TO DECIDE WHAT HAPPENS TO SATE WIDE OFFICES. IT'S GOING TO BE THE MILENNIALS AND THE YOUNGER GEN-X. THOSE ARE THE PEOPLE THEY ARE GOING TO HAVE TO SWAY. AND THAT'S A SMALL POOL OF VOTERS.

TED: ARE THEY SWAYING THAT SMALL POOL OF VOTERS WITH THE RELENTLESS -- EVERY TIME I OPEN THE MAILBOX OR LOOK AT WHAT'S IN THE MAIL, IT'S A PLACARD SAYING ONE CANDIDATE OR THE OTHER IS THE DEVIL INCARNATE. YOU CAN'T WATCH A SPORTING EVENT NOW WITHOUT SEEING THOSE COMERCIALS.

HOWIE; THAT COMES DOWN TO HOW MANY PEOPLE ARE LOCKED IN, ANY WAY, WHICH GETS TO SERGE'S AND LUIGE'S POINT. LOOK THERE ARE PROBABLY 30 PERCENT ON EACH SIDE THAT WILL LOCK IN. IT DOESN'T MATTER IF SINEMA SUPPORTERS, IF THEY FOUND HER DANCING WITH SADDAM HUSSEIN, IT WOULDN'T MATTER. IT'S THAT 20% IN THE MIDDLE THEY EACH HOPE TO SWAY. A PICTURE OF KYRSTEN SUPPORTING ANTIWAR. HERE'S MCSALLY LYING ABOUT THE AFFORDABLE CARE ACT. THIS IS ONE OF THOSE THINGS RIGHT DOWN TO THE WIRE.

MIKE: IF McSALLY IS WAITING FOR MILLENIALS TO COME THROUGH, SHE MIGHT BE WAITING FOR A LONG TIME. I THINK FOR THE REPUBLICANS, THEY'RE LOOKING AT WHAT HAPPENED WITH KAVANAUGH. THEY SEE THESE RALLIES WITH TRUMP. ITS TRUMP'S PARTY. THAT'S WHY JEFF FLAKE ISN'T RUNNING. THEY'VE GOT TO TURN THEM OUT. I THINK THAT'S THEIR HOPE. I THINK IT'S A TOUGH GO. IF THEY DON'T GET A TURNOUT ADVANTAGE, SINEMA'S GOT THE ADVANTAGE.

LUIGE: SO THE THING ABOUT NEGATIVE ADS IS IF YOU ASK ALL THE POLLSTERS AND THE CONSULTANTS, NEGATIVE ADS, THEY WORK, AND THEY CONSISTENTLY WORK BECAUSE FOR SOME REASON, WE JUST WANT TO LISTEN TO NEGATIVE STORIES. BUT THE THING ABOUT NEGATIVE ADS, THEY ALSO SAY IS THAT THEY WORK TO SUPPRESS YOUR OPPONENT'S VOTES. THEY DON'T NECESSARILY WORK TO DRAW MORE SUPPORTERS TO YOUR SIDE. THERE ARE CASES WHEREAS DRAGGING YOUR OPPONENT DOWN, YOU ALSO GET DRUG DOWN BY YOUR STRATEGY. BOTH SIDES KNOWS THIS THE CONSULTANTS KNOW THIS. THE CHALLENGE FOR McSALLY, EVEN AS SHE'S GOING AFTER KYRSTEN SINEMA, IT WOULD BE ALSO TO PROP HER NAME UP AMONG THE INDEPENDENT. THAT WHAT HOWIE SAYS 20 PERCENT A LOT OF FOLKS THINK IT'S ABOUT 11, 12% UNDECIDED VOTERS.

TED: AGAIN, THAT'S MONDAY, AND WE WILL BE PROMOTING THE HECK OUT OF THAT ONE BEFORE WE GET TO THAT ONE. BEFORE WE GO, WE HAVE A FEW MINUTES LEFT HERE, CAROLYN WARNER DIED AT THE AGE OF 88. WE HAD HER ON THE SHOW IN MAY, AUTO BIOGRAPHY GHOST WRITTEN, IT WAS A LITTLE BIT SURPRISING. WHO WAS CAROLYN WARNER?

HOWIE: SHE WAS BORN IN OKLAHOMA, CAME TO THE STATES WITH HER HUSBAND, RON. THEY HAD A FURNITURE STORE UP ON OSBORN. SHE GOT INVOLVED IN EDUCATION VERY EARLY ON, PHOENIX UNION HIGH SCHOOL BOARD WAS CONVINCED TO RUN FOR STATE SCHOOL SUPERINTENDENT IN 1974 AND MANAGED TO GET ELECTED. SERVED THREE TERMS THERE. HAD SOME OTHER IDEAS IN THE MIDDLE IN 1976. SHE TRIED TO RUN FOR THE U.S. SENATE. DENNIS DECONCINI DEFEATED HER IN THE PRIMARIES. THAT WAS THE LAST TIME WE HAD A DEMOCRAT AS A U.S. SENATOR. SHE'S MOSTLY KNOWN, MOST RECENTLY, FOR HER 1986 RUN FOR GOVERNOR. SHE WAS PROBABLY A SHOE IN. YOU HAVE TO REMEMBER, THE REPUBLICAN PARTY WAS BADLY SPLIT. BURTON BARR WAS SUPPOSEDLY THE CHOICE OF THE BUISNESS COMMUNITY. HE WAS THE MAJORITY LEADER. THEN THIS LITTLE UPSTART NAMED ED MEACHAM WHO HAD THIS PONTIAC DEALER. SOMEWHERE OFF TO THE FAR RIGHT OF THE PARTY. MANAGED TO WIN. CAROLYN'S FIGURING HEY, THIS IS -- THIS IS GOING TO BE A SHOE IN. ALL OF A SUDDEN, SOME OF THE FOLKS IN THE BUSINESS COMMUNITY WHO WEREN'T QUITE SURE WHERE CAROLYN STOOD DECIDED HEY, WE'VE GOT THIS GUY BILL SCHULTZ WHO RAN AGAIN THIS GUY, BARRY GOLDWATER. SCHULTZ REGISTERS AS AN INDEPENDENT SPENT $2.2 MILLION, WHICH IN 1986 WAS A HELL OF A LOT OF MONEY, AND GOT JUST ENOUGH VOTES, SOMEWHERE IN THE 25-30 PERCENT RANGE TO MAKE THIS A PLURALITY AND ED MEACHAM WITH SOMEWHERE AROUND 40% WALKS IN AS GOVERNOR, AND THE REST, THEY SAY IS HISTORY.

TED: AND WHEN YOU HEAR ABOUT EVAN MEACHAM AS GOVERNOR, EVERYONE WAS SURPRISED THAT HE WON. BUT WHEN YOU LOOK BACK, AND AT THE TIME IT WAS SURPRISING THAT MEACHAM HAD RUN FOR GOVERNOR, HE LOST SO MANY TIMES, AND HE WAS CONSIDERED A GUY THAT CONSTANTLY GETS ON THE BALLOT. WHEN HE BEATS BURTON BARR THAT GOT SO MANY PEOPLE'S ATTENTION. PEOPLE STILL DIDN'T BELIEVE HE COULD BE GOVERNOR. I REMEMBER ELECTION NIGHT, PEOPLE WERE GOING, WHAT THE HECK HAPPENED?

MIKE: HE HAD INFRASTRUCTURE, AND HE KEPT RUNNING AFTER HE GOT IN. THAT WAS A BIT OF A CROSS ROADS POLITICALLY FOR THE STATE AND MAYBE SET SOME IMAGES OF THE STATE IN STONE.

ONE THING ABOUT HER IS SHE STILL WENT TO A LOT OF EVENTS, AND SHE WAS ALWAYS INTERESTED IN WHOEVER SHE TALKED TO, WHETHER IT WAS A STUDENT OR A REGULAR PERSON, OR A JOURNALIST. SHE GAVE YOU HER ATTENTION. THIS IS A TIME WHERE A LOT OF POLITICIANS, DO A LOT OF NAME TAG LOOKING. IF YOU LOOK LIKE YOU'RE IMPORTANT OR YOU PAY ENOUGH, THEY'LL SIT DOWN WITH YOU YOU. AND SHE WAS NOT LIKE THAT. SHE WAS A VERY PERSONABLE VERY IN YOUR FACE FRIENDLY TYPE OF PERSON.
HOWIE: AND HERE'S THE THING THAT'S MOST TELLING ABOUT THIS. FOUR YEARS AGO, SHE ENDORSED DAVID GARCIA WHEN HE WAS RUNNING FOR SCHOOL SUPERINTENDENT. AS YOU KNOW HE LOST TO DIANE DOUGLES. DIANE SAID, OUT OF ALL THE SCHOOL SUPERINTENDENTS, THE NICEST WAS CAROLYN WARNER. THAT SAYS A LOT.

YOU'D HAVE TO SEARCH HARD FOR ANY FOLKS WHO HAD ANYTHING NEGATIVE TO SAY ABOUT CAROLYN WARNER. ALL RIGHT WHO DIED THIS WEEK AT THE AGE OF 88. THANK YOU GENTLEMEN. THANK YOU FOR BEING HERE. JOIN US ON MONDAY AS WE HOST THE ONLY LIVE BROADCAST DEBATE FOR U.S. SENATE. HEAR FROM MARTHA McSALLY AND KYRSTEN SINEMA AT 6:00 P.M. RIGHT HERE ON ARIZONA PBS. I'M TED SIMONS. THANKS FOR WATCHING. YOU HAVE A GREAT WEEKEND.

In this segment:
Luige Del Puerto, Arizona Capitol Times
Howie Fischer, Capitol Media Services
Mike Sunnucks, Business Journal
SPOTLIGHT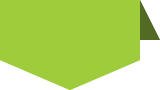 STAY in touch
with
azpbs.
org
!
Subscribe to Arizona PBS Newsletters: