The Arizona Department of Safety is responsible for much more than patrolling the state's freeways and highways. "Horizon" talks to the new DPS director about the issues affecting the state police agency, and the priorities for his administration.
Transcript:
>> Michael Grant:
Tonight on "Horizon," the issue of school vouchers back in Arizona's capitol for the first time in almost a decade. The senate has okayed a bill for the senate to provide money for private school tuition. We'll look at school choice issues at the legislature, plus the Arizona department of safety is responsible for much more than patrolling the state's freeways and highways. I'll talk to the new DPS director about the issues affecting the state police agency, and the priorities for his administration.

>> Announcer:
"Horizon" is made possible by the Friends of Channel 8, members who provide financial support to this Arizona PBS station. Thank you.

>> Michael Grant:
Good evening, I'm Michael Grant. Welcome to "Horizon." Crossing the Mexican border and coming back into the U.S. is not going to be so easy in a few years. Right now all you need to show a government issued photo ID plus proof of U.S. citizenship such as a birth certificate, but starting in 2008, American citizens are going to be required to show a passport or other travel document for reentry from Mexico or Canada. Those new rules were required as part of an intelligence bill passed last year by congress. Arizona's senate has approved a bill to make it easier for older citizens to get out of jury duty. House Bill 2305 amends a law passed a couple of years ago, which made it harder for some people to get out of jury service. This bill would allow people age 75 or older to be excused from jury duty after a request is made. That bill goes back to the house to approve final changes. Arizona could set the standard for school choice in the country, already the home to more charter schools than any other state, Arizona also offers tuition tax credits to help pay for private school tuition. This session, lawmakers okayed a bill that allows businesses to donate to tuition scholarship organizations and receive a tax credit, but Governor Napolitano vetoed the measure last week. A school vouchers bill has passed the senate and is awaiting a vote in the house. That bill would provide parents vouchers worth $3500 to $4500 to pay for private school tuition. In a moment, I'll talk to one of the leading figures of the school choice movement in our state and a lawmaker who is opposed to vouchers and expanding the tuition tax credit, but first, Paul Atkinson profiles a family that benefits from private vouchers and Arizona's tuition tax credit.

>> Paul Atkinson:
Ken Tennyson drops off his four kids for school, his daughter Lindsay, son Taylor and twins R.J. and Cody used to attend traditional public schools and charter schools. Now they drive 35 minutes each day from their home in Avondale to the Mission Christian school near Van Buren and 29th Avenue.

>> Ken Tennyson:
We were impressed with the classes and the kids and the behavior of the kids in the classrooms and so forth when we came in and the respect that they showed and everything, and I thought that would be a good place for my kids to go.

>> Teacher:
Jesus says ask and it shall be given to you. Seek, and you will find.

>>Paul Atkinson:
Spiritual growth and moral values aren't the only reasons that the kids attend Mission Christian. Small class sizes and individual attention make a big difference, but sending four kids here isn't cheap.

>> Ken Tennyson:
We really couldn't afford to send the kids to a private school. It's about -- this school costs about $3500 per kid. And that's when you have four kids, that adds up real quick.

>> Teacher:
Cassidy, yours is first, please do not mark in them, until I have asked you to.

>> Paul Atkinson: The Tennysons can afford the tuition thanks in part to a scholarship or voucher from the Arizona school choice trust, a nonprofit created to help send low income students to private schools.

>> Isabelle McVaugh:
Our kids had the advantage of private schools, Quaker schools, actually, and we thought all kids should be -- and parents should be able to choose a better school if they wanted to.

>>Paul Atkinson:
Isabelle McVaugh and her husband Jack started the Arizona School Choice Trust in 1993 after reading about a tuition voucher organization in Indiana. 21 kids at Mission Christian receive tuition vouchers from ASCT, which covers 25, 50 or 75% of tuition costs, depending on parents' income.

>> Isabelle McVaugh:
We give out the money first come first serve. We serve only low- income families. We ask them to pay a little bit of the tuition, because we think that's a good thing.

>>Paul Atkinson:
The first year the trust provided tuition scholarships to 54 students. That number grew to 100 students after four years. It jumped to 369 kids in 1999 and 850 scholarships this year. Two reasons for the huge increase starting in 1999, a million dollar grant from a national school choice organization and the implementation of state tuition tax credits in 1998, where individuals can donate $500 to a tuition scholarship organization and couples can go donate $625 and get the amount deducted from their state taxes. Because the Arizona School Choice Trust covers only 25% of the Tennyson kids' tuition, the family relies on tax credits donations to help pay the rest of the cost.

>> Ken Tennyson:
If you give the parents more say into where their kids will go to school, you're going to ultimately make everybody more happy concerning their kids' education and so on, and I really believe that it's a great thing. It's a good step.

>>Paul Atkinson:
There are two proposals before the legislature that would expand the families to go to private schools. One allows businesses to donate to scholarship organizations and take a tax credit. Another creates private tuition vouchers. Students in K-12 qualify for $3500 vouchers. Students in high school qualify for $4500 vouchers.

>> Ken Tennyson:
I think if the money is going to be spent on school systems and teaching the kids what they need to learn, I think it's great to give the parents options as to where they want to bring up their kids and how they want to bring up their kids. I think it's a step in the right direction.

>>Paul Atkinson:
The McVaughs are weary of a public tuition voucher system, but support allowing businesses to donate to tuition scholarship organizations and receive a tax credit.

>> Jack McVaugh:
I think it's wonderful. I think it would be a great boom to business. We've already talked -- not -- I haven't, but others have talked to corporations and they are ready. I mean, I think the money would be there to really expand the program tremendously so that we could really start educating more kids.

>> Michael Grant:
Joining me is Lisa Keegan. She is a member of the board of directors of Advocates for School Choice, and of course a former Arizona superintendent of public instruction. Also here is Representative Marian McClure of Tucson. Representative McClure voted against expanding tuition tax credits and does not support tuition vouchers. Thanks to both of you for being here.

>> Lisa Keegan:
Pleasure.

>> Michael Grant:
Lisa, vouchers up to this point in time, I think we've had incrementalism in school choice, charter schools, certainly the tuition tax credit. Vouchers really take this, I think a more substantial step beyond where we are currently, and why should we take that step?

>> Lisa Keegan:
Well, I think they are the philosophical statement, that public education really ought to be money that we support together following kids into settings that work for them. It's just a shift in focusing that money on the children and where they need to go versus focusing that money on a system that assigns kids into schools based on where they live. The voucher is a terminology, I think that we use, and the bill that's before the legislature now is really sort of universal, except that it doesn't give the full funding amount.

>> Michael Grant:
Even supporters though of school choice get a little more nervous when it comes to vouchers because there you have the state directly giving the money to an organization. With money to organizations frequently comes strings, frequently comes conditions and restrictions and those kinds of things, and a lot of people get very nervous about that. Why don't you?

>> Lisa Keegan:
Well, I get nervous about it. I get nervous about it, but I think it's far better than assigning kids continually into schools that fail them. We have a predictable failure in the country for kids who are poor and minority. It's not every now and then, it's not a glitch in the system, you can look at classes of kids and say the likelihood is you won't make it. So it seems to me that given that's the reality, the only reason you don't solve that problem is because you think (A), either the kids are incapable and that's factually incorrect, or you think (B) they are not worthy of it and that's morally incorrect. You ought to solve the problem. The issue in Arizona, Michael, is radical incrementalism. That's what we're doing, I think with charters. We're getting there.

>> Michael Grant:
Returns to the first theme. Representative McClure, you are one of few Republicans who don't support vouchers, why not?

>> Marian McClure:
Well, for some of the same reasons that you have brought up, but number one, first and foremost, I believe that every time we give government money in the form of a voucher, and we take it away from our public -- traditional public school system, we are taking away dollars for a school, and only hurting the remaining students in that school. And I look at -- just, for instance, if we take, and we have 20 children that receive vouchers and they leave a particular school, we've not eliminated a teacher, we've not cut back on utilities. We're still bussing the same -- have the same buses, no expenses have decreased, the only thing that is missing is the additional money that would be used in a classroom to educate the students.

>> Michael Grant:
Does this have to be a zero sum game, though? Arizonans have stepped up in a variety of different ways, including but not limited to passing the 6 tenths of a cent sales tax to main line more money to public schools. Can't these co-exist?

>> Marian McClure:
They could. I have no doubt they can, but not in the bill that's currently before the legislature this year.

>> Michael Grant:
And why not?

>> Marian McClure:
Well, first of all, it's too late to do any amendments to it. I am committed to working with a group of citizens in Tucson to see if we can come up with a solution that does not take away from our traditional public schools. My fear, Michael, is that if we allow students -- if a child wants to go to a public -- or a private school, we do, as your program just showed, we have ways of seeing that child can go to a private school. I'm not against private schools. What I am against is doing anything that is going to further hurt our traditional public schools, and I believe that we have seriously hurt our traditional public schools over the course of the -- I won't say how long, but it has been going on for sometime.

>> Michael Grant:
Lisa, is it a zero sum game?

>> Lisa Keegan:
We've had a decade of school choice. I think Marian's concern is the right concern, let's not hurt anybody in this process. We've had a decade of school choice, open enrollment, charter schools. When we started to do those, we heard this fear that you are going to take money away from the traditional system. The only thing that has happened, Michael, if you look statistically, at education overall is that for the traditional system as well, the per pupil has gone up. We had proposition 301, we added a half cents tax. The public said absolutely. That was after the implementation of open enrollment, charter schools and credits. So every time we add a new choice component, the public is just more supportive of public schools and the academic achievement is coming up as well, specifically in areas where there is the most choice, that's what's most interesting. The most competition for the student dollar is creating the best outcomes. I think we have to at least look -- Arizona leads the nation here, to things that are available choice-wise. What happens? It's good for the traditional schools.

>> Michael Grant:
Representative McClure, I hear that a lot from people who say, listen, we rely on the free market to deliver so much of our stuff, and the standard of living that Americans are privileged to enjoy. Why can't we look to it to deliver the same kind of excellence in education?

>> Marian McClure:
I believe that we have provided other choices, and there is no doubt the private schools have a wonderful program. However, the private schools are not required by federal mandates to take every child, where the traditional public schools do have that mandate. If you have a child that is severely handicapped, and they do not have the ability to learn, and their parents want them to be mainstreamed into any classroom, they have that right. I have talked to educators that were having a child put into their classroom whose IQ was 70. The child does not have the ability to learn. That child requires a full-time one person with them while they are at the school. And, the private schools do not have to take those children, and I think partially that's one of my objections is I believe that the more that we allow to -- the voucher programs, the credits, that we will be creating a self-fulfilled prophesy that the public schools cannot do the job. I don't believe it.

>> Michael Grant:
Representative McClure, we're winding down here, and I want to touch on tuition tax credits. Why shouldn't we -- this doesn't have many of the same problems we have identified here if you agree with those problems. Why shouldn't we allow businesses to make these kinds of donations to the scholarship organization?

>> Marian McClure:
I think basically I'm against all tax credits, and that is a philosophical viewpoint. I don't have very many that I allow to get in the way of my decision-making.

>> Michael Grant:
So use of the tax code to drive private behavior, you are taking more that philosophical approach?

>> Marian McClure:
Yes, I am.

>> Michael Grant:
Obviously you think businesses should be able to play in this game?

>> Lisa Keegan:
I do, I think it's important Michael, because Marion's point is a good one. In a public education system with vouchers, those schools would have to take any child that came. That's a requirement of a school that participates in a voucher program, is that they take all comers. That has always been true. People who love private schools are afraid if you have to take everybody who comes, that'll change the color of them, but I'll tell you, I know you could get a bunch of people together and they would say look bring us your worst kids, if that's the problem, you give us who you think you can't educate.

>> Michael Grant:
Quickly on expanding the credits for businesses?

>> Lisa Keegan:
It's a great idea, we should do it. It's proven to be a great program in Arizona. People love it. The students are profiting from it and I think this one is targeted to low-income families and more accountability as I think it should be.

>> Michael Grant:
Lisa Keegan, thank you for joining us.

>> Lisa Keegan:
Thank you.

>> Michael Grant:
Representative Marian McClure, we appreciate you joining us as well.

>> Marian McClure:
My pleasure, thank you for having me.

>> Michael Grant:
Roger Vanderpool resigned as Pinal County sheriff last month to become the new director of the Department of Public Safety. Vanderpool replaces Dennis Garrett who retired in January. Governor Napolitano nominated Vanderpool as the U.S. Marshall. David Gonzales turned the job down, after first accepting it. Vanderpool's law enforcement career began as a military police officer in the U.S. army. Upon his honorable discharge Vanderpool joined the Department of Public Safety where he worked patrol in Kayenta and Lakeside. Vanderpool worked criminal investigations in Show Low and Casa Grande before retiring as commander of the Casa Grande region. Earlier I talked to Vanderpool about the challenges facing his agency.

>> Michael Grant:
Roger, you are in charge of more than a thousand officers and a staff of almost 2000. Now, you are familiar with the agency, but I would think that would be a daunting assignment for just about anybody.

>> Roger Vanderpool:
Yes, yes, it is. It's a big responsibility.

>> Michael Grant:
How do you approach -- what's your overall, you know, management style?

>> Roger Vanderpool:
It's really participative but then situational depending upon the need, like we embarked this week upon something very historical for DPS, in that our executive staff meetings we have invited the presidents of our employee associations to be part of executive staff, so that it's not just myself and the upper echelon making decisions. We want participative management from the bottom up because I look at a problem one way and the troops look at a problem another way.

>> Michael Grant:
Speaking of the troops, you started your career, did you not, as a patrolman for the Department of Public Safety?

>> Roger Vanderpool:
Yes, I spent 20 years with DPS. I was a patrolman, investigator, both a highway patrol and criminal investigations lieutenant.

>> Michael Grant:
There is a strong feeling that the Department of Public Safety needs a greater patrol presence, particularly on a lot of the interstates. I would assume you've got a problem, though, in terms of just available manpower. Do you deploy rural? Do you deploy urban, everybody wants you to do both, but you've got manpower power constraints.

>> Roger Vanderpool:
Everyone wants everything. Obviously we can't be everything to everyone. We've got to take a look at what our primary responsibilities are, obviously, traffic safety, narcotics investigation, training law enforcement officers, our crime lab and obviously now, homeland defense. We've got to take a look at - our state is changing, the demographics of our state are changing. The population centers are changing, and we've got to take a look at when are we having problems and deploy our troops as best we can to answer those issues and take a look at what are the problems being caused by and address those. Now, one of the things I do plan on doing to put more officers on the road is we've got a fair number of people that are piloting desks and I plan on --

>> Michael Grant:
So a redeployment of resources?

>> Roger Vanderpool:
Yes.

>> Michael Grant:
On the other hand, one of the things you wanted to pay additional attention to are people behind desks in the DPS labs which serves as a resource for a lot of the other state law enforcement agencies. What in your opinion are the problems there and how do you go about addressing them?

>> Roger Vanderpool:
I think some of the problems are just the tremendous volume of work that the lab is doing. We've got some tremendous people, but we're the primary lab for all of the criminal justice system in Arizona. So, you know, Arizona is growing; the agencies are growing. They are sending more evidence in to be tested. One of the things I'd like to do is utilize volunteers, retirees and partners, in partnership with the universities for interns and just doing things that way.

>> Michael Grant:
So is the problem with the labs because there have been some difficulties from time to time. Is it more the manpower resource? Is the equipment there to do it and there is an inability to man it or not?

>> Roger Vanderpool:
There is manpower -- manpower is a huge issue. We do have to upgrade some of our equipment. Technology is changing very rapidly. We have to keep pace. None of this equipment is cheap, so it's very expensive and so that's where we need the assistance of the legislature to help fund it.

>> Michael Grant:
You also have stated that illegal alien smuggling and homeland security will be a priority of yours. I don't think anybody in the state would disagree with that priority, but it remains primarily a federal function. How does DPS, you know, strengthen, assist and how do you prioritize that?

>> Roger Vanderpool:
As we see oftentimes, the smugglers, obviously, are using our highways. They overload vehicles. The vehicles, they end up having a blowout. They roll the vehicles, crash, you know, dozens of people hurt at a time. That ties up resources, endangers people, ties up your tax dollars in response to those resources. I do want to deploy our officers better so that we can assist our Sheriff's Offices and our local police departments in interdicting, I guess, for somewhat, those coyotes that are smuggling people through our state.

>> Michael Grant: Can you get adequate cooperation, though, from the border patrol? As you know, there've been circumstances where there have been stops, border patrol has been called and they say, I'm sorry, we can't do anything about that. You'll just have to let them loose.

>> Roger Vanderpool:
We've got to continue to try as obviously as a sheriff of Pinal County, I'm very well aware of those issues, and we've experienced those where we have stopped loads, multiple loads, and border patrol did not have a timely response. Now, I understand that border patrol is sending about 500 additional officers to the southwest. That's good, but that's only part of the answer. It's much broader answer that -- issues that have to be addressed as far as immigration.

>> Michael Grant:
What about Loop 101 in Scottsdale? That has just been horrific. A lot of solutions suggested, including but not limited to, use of photo radar. A lot of people will say that may be more disruptive than helpful in relation to the problem, but what do you see as the solution to it?

>> Roger Vanderpool:
People just slowing down. You know, the real solution, I guess, the simple solution as Americans, Arizonans, disobeying the law, slowing down that's easier said than done.

>> Michael Grant:
How do you get them to do that, though?

>> Roger Vanderpool:
Obviously, we're going to increase enforcement. One of the ways we'll increase that enforcement is we'll have days where we are going to empty out the office and everyone goes back to their basic routes of drawing a patrol car and a uniform and a ticket book and descend upon some of these problem areas, such as the 101, where there is just basically wall to wall highway patrol officers out there, and do that on a fairly routine basis.

>> Michael Grant:
Raise the flag, I guess?

>> Roger Vanderpool:
Yes.

>> Michael Grant:
Intimidate them into something less than 95 miles an hour?

>> Roger Vanderpool:
Encourage voluntary compliance.

>> Michael Grant:
All right. I'm staying off the 101. Roger Vanderpool, thank you very much for joining us. Best of luck in the assignment.

>> Roger Vanderpool:
Thank you very much.

>> Michael Grant:
If you would like more information on tonight's topic of school choice, please visit the channel 8 web site. You'll find it at www.azpbs.org. Once there, scroll down, click on "Horizon" and look for tonight's topics. You'll find a list of web sites with more information on the school choice issue.

>>Merry Lucero:
Wednesday on "Horizon," what's happening at the State Capitol? We'll have a midweek legislative update, plus tax time is nearing. We'll get an update on E-filing, new tax laws and tell you how you can get free help with your tax return. That's Wednesday at 7 p.m., on "Horizon."

>> Michael Grant:
Thursday, Governor Janet Napolitano will join me for her monthly interview, first Thursday. We'll talk about the budget, frequent use of her veto stamp. If you would like to ask the Governor a question, please e-mail that to [email protected]. And Friday, a panel of reporters will join me here to talk about the weeks' top stories on the Journalists' Roundtable. That's Friday on "Horizon." Thanks very much for joining us this Tuesday evening. I'm Michael Grant. I hope you have a great one. Goodnight.



In this segment:
Roger Vanderpool:Director, Department of Public Safety;Lisa Keegan:Board of Directors, Advocates for School Choice, and former Arizona Superintendent of Public Instruction;
SPOTLIGHT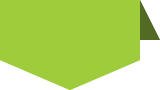 STAY in touch
with
azpbs.
org
!
Subscribe to Arizona PBS Newsletters: