HORIZON's Michael Grant and HORIZONTE's José Cárdenas look back at election night, and discuss what the results mean for Arizona's future in this hour-long special.
Transcript:
Michael Grant:
Tonight on Horizon, the current numbers appear to show Harry Mitchell has defeated longtime Congressman J.D. Hayworth --but the counting of the votes continues tonight. And Jon Kyl holds off Democratic Challenger Jim Pederson in that rough battle for the United States senate. For the next hour, a special edition of Horizon. We will look at the results of the election, including many races that are still undecided. That's next on Horizon.

Announcer:
Horizon is made possible by contributions from the friend of Eight, members of your Arizona PBS Station. Thank you.

Michael Grant:
Good evening. Welcome to this special edition of Horizon. I'm Michael Grant.

Jose Cardenas:
And I'm Horizonte host, Jose Cardenas. For the next hour, we will analyze what last night's election results in Arizona will mean for our state, the legislature, and congress.

Michael Grant:
We're also going to go over the successes and failures of the propositions and we'll see how the recent Cronkite Eight Poll did predicting the results.

Jose Cardenas:
Early ballots cast at the polling place or arriving in the mail at the last minute are still being counted in Maricopa County. With voters having 5 business days to provide identification for provisional ballots, it could be 10 business days before ballots are finally counted in the County. Late this afternoon Maricopa County Recorder Helen Purcell held a news conference to update the numbers and the status on counting early and provisional ballots.

Helen Purcell:
We wanted to give you a breakdown of what we have remaining to be processed and counted. And I'm going to throw numbers at you, and then we're going to come up with an estimated total. We have about 158,000 ballots that we still had in process in our facility before and including Election Day. We had about 63,000 early ballots dropped off at the polling places yesterday. We have another 37,000 plus provisional ballots. Included in that amount is 1300 approximately conditional provisionals bringing us to a total remaining to be counted about 258,500. Now, that is 258,000 ballots. A ballot, there are 500,000 plus ballot cards. Because remember, we have two-pages to the ballot. Our equipment can count about 50,000 ballot pages per day and that's what we will process and get through. And if anybody's doing the math, that's going to be about ten days plus working seven days a week which we will do. We will give you at the end of each day about 5:00 in the afternoon a total of what we have tabulated for that day and what the results are. This is somewhat similar. If any of you were here in 2002, we had a close gubernatorial race and we did the same kind of thing. So we're going to use that scenario.

Michael Grant:
Let's first go through the numbers in the races that are still too close to call. And we will start with the J.D. Hayworth-Harry Mitchell race. As you san see, that one is still two percentage points, about 6,000 votes with 100% of the precincts reporting. But a whole lot of votes remaining to be counted. Proposition 106, you can see that result is 52%/48%. Proposition 106. Proposition 107 is still holding at two percent margin that we had seen earlier today, a vote spread of only about 5,000 votes. Shifting to Arizona Legislative House District 9, that race as you can see, the top two vote getters are elected. And the number two and number three slots between Murphy and Van Horsen are separated only by a percentage point. In that case, 40, 50 votes. House District 10. This is House Speaker Jim Weiers. And that one as you can see is exceedingly close with Quelland only about 400 votes behind Thrasher. In-house district 11, another close race, Driggs with 19,940, Desimone with 19,597 and Hasselbrock with 18,655. House district 21 is also very close race in the second and third slots as you can see there. They're separated only by about 8 votes. In house district 23, once again a couple of people, perhaps three, arguing for the second slot between McGuire, Pratt and Fillmore. In-house district 24, once again focusing on the second slot, the total separation there only about 450 votes or so between the second, third and fourth candidates. In House District 25, again Burns, Fleming and Griffith only about 500 votes separating those three candidates for that second slot. Senate district 24, this is one everyone was watching very closely. That's an open seat and could indicate a republican shift if Russ Jones is successful. Senate District 26, that one obviously as you can see on the screen just about a dead heat. Nationally, as predicted democrats took the house and control of the senate is hanging in the ballots. We'll talk about the latest on congressional races here locally. But first here's what the candidates had to say last night.

Harry Mitchell:
It's been an exciting campaign. We tried to bring out the issues. Elections particularly re-elections are like a job review, a performance review. We've been trying to talk about his job and his performance of the last 12-years. I think what we got out of this campaign is that people are ready for a change. People want a change in direction; they want a change in priorities. And I also believe at the same time Hayworth has been out of touch with his district. That's why I ran and that's what we tried to do during this campaign.

Jon Kyl:
Republicans have made some mistakes. We have some adjusting to do in our way of approaching governance. And we need to reflect on that, because we did not win a unified victory across the country here. We won in Arizona. That's great. But we didn't win in every place. So I think we've got to work very hard to be more appealing to voters in the next election. How can we do that? By returning to those basic principles. Who is more fiscally prudent than John McCain and Jon Kyl? [Cheers and applause] The only thing that I can say I beat John McCain at, I was the first most frugal and he was the second most frugal senator. We're pretty cheap when it comes to taxpayer dollars. [Cheers and applause] And confirming common sense judges. And most of all, understanding the seriousness of the challenge that we face from these terrorists and being willing to confront them with whatever it takes to win. These are things that we've got to return to as Republicans to be strong in our advocacy but to appreciate the fact that we can't achieve a great deal unless we reach across the aisle, try to work with our Democratic friends and most especially be united as republicans not only in the state of Arizona, but across this great country of ours. We need to work together in the years to come. [Cheers and applause]

Jim Pederson:
We have made a -- we have made a heck of a statement in this campaign. It was announced that democrats now have control the House of Representatives. [Cheers] We don't know what's going to happen in the U.S. Senate but there's still some very, very close races. Unfortunately, Arizona is not one of them. So I made a call to Senator Kyl about five minutes ago. Expressed my congratulations. And folks, we need to unite. This state needs to come together. Republicans, democrats, all of us. And we have to work on the problems of Arizona. [Applause] I wish to pay special thanks to my wife Roberta and my family. [Cheers and applause] And to all of you who have worked so hard, I've made thousands of new friends. We've come a long way together. This is a start of a lot of positive things in our state. [Cheers and applause]

Michael Grant:
Joining me now to talk about the congressional and the senate race results is Paul Giblin editorial writer for the "East Valley Tribune." A 4/4 split in the Arizona congressional delegation. Ever think you'd see that?

Paul Giblin:
No, I didn't. That is quite remarkable.

Michael Grant:
All right. The J.D. Hayworth-Harry Mitchell race is obviously still hanging in the balance. There's about a 6,000 vote spread, we think.

Paul Giblin:
Technically it's hanging in the balance. But most observers who I talked to throughout the day and last night, they say it's Mitchell's victory. Something would have to be really remarkable with the uncounted ballots for J.D. Hayworth to grab a victory.

Michael Grant: Paul, I think the highest point spread I ever saw for J.D. was about four points. And it was very, very early. It was like about 8:20 or so. That obviously was a product of the early ballots they had counted in the two or three days before the election. Then it very quickly went up to about seven points for Harry Mitchell and stayed there most of the night. So you got to ask yourself, even though you're dealing with a universe of perhaps 60 or 70,000 uncounted votes. Is there any reason that that universe of votes would break significantly different than the known universe we've got now?

Paul Giblin:
That's a good question. There's actually two parts of that question. First you have to try to identify who those voters are, can you get a feel for them. Secondly, can you figure out how they vote? I'm not sure you can do either one. But I was talking to Doug Cole who's a republican political analyst earlier today. And he mentioned to me that in the polls by ASU and others that Hayworth was leading early on in the race. As the race went on, Mitchell caught up and beat him eventually. So I'm thinking the earliest of the early votes might actually lean more heavily toward Hayworth and then the ones that were collected later on might lean more heavily toward Mitchell. That's all just reading tea leaves. Nothing would tell you definitively until you get the counts.

Michael Grant:
The really irritating part about this whole thing is we used to have election night. We'd all stay up all night because we had some prospect of we were going to know who won. Now we don't know for days and weeks.

Paul Giblin:
Right. And everyone says that it's great that you can vote early and you don't have to show up on Election Day. While that is nice, just what you said is true. We never know on election night who won or lost anymore.

Michael Grant:
What do you think happen to J.D.? Let's assume the results remain the way it is right now. What happened to J.D. Hayworth? You mentioned and it's clear it did, the tide turned a couple, three weeks ago. Harry Mitchell got serious traction. Why?

Paul Giblin:
Well, I was thinking about this. Let me try and explain it this way. At least this is the way I would look at it. If you look at Pederson and you look at Napolitano and you look at Mitchell, they're all three very close politically, but they're different personality-wise. Then, if you look on the republican side kind of close politically but different personality-wise. The voters didn't go with a straight democratic ticket and they didn't go with a straight republican ticket. They kinda went a la carte and took a candidate here and a candidate there, and we got our results we got. That indicates to me that it wasn't so much politics though that was obviously part of it. It was also their personalities. And I think the personalities played into it. I mean, Mitchell is a lot easier to like. He's a more pleasant kind of guy most of the time than J.D. Hayworth. And Kyl, he's a very polite guy most of the time. Where as Jim Pederson kinda came off gruff. You look at Napolitano. Generally an agreeable woman, where as Munsil came off as, well, more hard edge, I think. I think that played into it quite a bit.

Michael Grant:
That's interesting. All right. You got any hunch? Are we going to exceed 30 million in spending by the two candidates on the Jon Kyl - Jim Pederson race?

Paul Giblin:
That's a real good possibility. They were up to $28 million combined last time we knew. They both had fundraisers since then. We don't know how much money they raised during that time. Pederson had not given anymore money than the almost 11 million he kicked into it. So, it's possible it could go over 30 million but they're really close, if not exceeding 30 million.

Michael Grant:
In comparison and contrast to the J.D. Hayworth campaign, it seems to me that Jon Kyl ran a more balanced campaign. I mean, he spent a lot of money talking about "here's what I have done. Here's my record. Here's my selection by Time magazine as one of America's top ten senators," that kind of stuff. Also a fair amount on attack. But it was a more balanced campaign approach, I think, than the J.D. Hayworth campaign.

Paul Giblin:
Than the J.D. Hayworth campaign?

Michael Grant:
Right.

Paul Giblin:
Yes and no. I think Kyl had the meanest commercial of the whole season with that hill billy music and the oinking pigs. I thought that was the meanest commercial of the whole season. But you're right, he did have a lot of positive ads. He talked about his experience with victims' rights and others, whether that registered with voters, I don't know. But he talked about his experience with the water legislation, that sort of thing. And J.D. Hayworth had a lot of those assassin-looking commercials, those grainy black and white - we caught Mitchell at a city council meeting, but it looks grainy and edgy. And it set him up as kind of mean-spirited.

Michael Grant:
Interestingly enough, all four ballot propositions, and we'll talk about that in a minute, on immigration-related passed overwhelmingly. You go down to congressional district 5, Randy Graf is a single issue immigration candidate and he loses by what, 12 points to Gabrielle Giffords?

Paul Giblin:
Right. That would be eight, but yes.

Michael Grant:
Is it eight? That's right. They keep renumbering the districts on me. But the one that Jim Colby is leaving, obviously.

Paul Giblin:
Right. That was a big issue. That was a driving issue, I think, that was the second largest issue compared to the war. During all three debates, the one here and the others among the senate candidates. Those two topics came up every single time. On the campaign trail those two topics came up every single time. That was initially what was driving this race. That might have helped J.D. lose his seat. He had a real hard line position. Put up the wall and don't do anything else. Make the president prove himself to us. I'm not sure that played even to a lot of republicans.

Michael Grant:
All right. Well, Paul Giblin, I guess we'll keep talking about this thing while I continue to count the votes, but appreciate you showing up.

Paul Giblin:
Thank you very much.

Michael Grant:
A legal landscape changed in Arizona by voters in yesterday's election. Several propositions cracking down on illegal immigrants as I just mentioned were passed. Workers being paid minimum wage were given a raise. However, a ballot measure banning same sex marriage and domestic partner benefits appears to have been defeated. We'll follow with discussion about the props, but first here's comment from supporters and opponents of the measures.

Russell Pearce:
You can't come into the country illegally and get free stuff. We're official English in this nation. You know you have a right to maintain your culture and heritage. I don't think anybody is against that. But as a government, we should promote and enhance English. It's good for assimilation. Good for everybody. It's common sense government. The public makes it clear that they believed that, and it passed overwhelmingly. The reason is you don't have a right to come into this country and demand stuff in another language. Again, I love people that speak multiple languages - I think they ought to maintain that culture, but government has an inherent responsibility to bring together everybody as Americans. And one flag, one nation, one language.

Pat Graham:
Well, that's part of the challenge is a lot of the people didn't know about state trust lands. They're really not that familiar with it. So from that perspective we had a lot of education to do. When we had the time and opportunity to tell people what proposition 106 did, they were very supportive of it. But getting that message out to so many voters is always a challenge.

Kyrsten Sinema:
The first thing our campaign did was research. We learned who would be impacted by this initiative and how they would be impacted. The second thing we did was told the story. All we did was tell the stories of these individuals who would be impacted by this initiative. The third thing we did is keep telling it over and over again. We were very disciplined, worked very hard and spoke to as many voters as possible.

Jose Cardenas:
Here now to talk about the propositions is Howie Fischer, chief correspondent of Capitol Media Services. Howie, welcome to the special edition of Horizon. Let's talk about 107. What's its most recent report on where it stands?

Howard Fischer:
At this point there are about 30,000 votes separating the yes and no with the no side at this point up 51/49 margin. As we talked about earlier, if in fact there are 250,000 uncounted ballots, 30,000 doesn't mean anything. Now, obviously the opponents are saying "we believe that all these uncounted ballots are going to come out and trend the same way Maricopa County did." If you look at the ballots cast at the polls on Election Day, Maricopa County voters narrowly rejected it. Early ballots? That's a different question. Kathy Harris who's a supporter of 107 believes that early ballots tend to skew toward republicans, and she believes republicans are more likely to support the gay marriage ban. She says while it's a long shot she believes we can still work it out. But again as Karen Osborn said earlier, we could be sitting here ten days from now and saying, okay, Howie, what's happening?

Jose Cardenas:
We talked a little bit off camera about the strategy behind this proposition, the opponents and what their focus was. Would you elaborate on that?

Howard Fischer:
This has been an interesting campaign, because unlike the 27 other states that passed it, the polls here said this isn't about gay marriage. They said gay marriage is already illegal in Arizona. It's already -- that law's already been upheld by our court of appeals. They said this is about domestic partner benefits for straight couples. And clearly, everyone in the media were straight couples who in fact would be affected because the measure also would prohibit governments from offering domestic partner benefits to the partners, the spouse substitutes, if you will, of their employees. So they made that the focus. So in a lot of ways they hid, if you will, the effect on gays. Now, it's true that there would be no gay marriages if that law is upheld. But one of the things that they didn't point out is the thing we haven't had tested here is the issue of whether the state has to offer civil unions. That's exactly what happened in New Jersey where the court there said to the legislature, "gay couples are entitled to the same protections as straight couples so we're going to give the legislature some time. If you don't want to come up with gay marriage you have to give them the same benefits even without the m word." Obviously the proponents said this is all about gay marriage activists overturning the will of the people. To the extent they were able to convince folks this was about more than gays, they win.

Jose Cardenas:
We have another close measure, the state land trust provisions, 105 went down. Not even close. 106, though. Is it possible that might prevail?

Howard Fischer:
That's a harder one to read, because a lot of it depends on where those early ballots are from.

Jose Cardenas:
Right now it's going down to defeat.

Howard Fischer:
Yes. Right now it's going down to defeat. If those early ballots are from areas where people thought they were going to get the preservation, in Scottsdale a lot of them from pima County, a lot of land to be preserved was down there I think it could pass. But I think what really happened is, perhaps what the home builders intended when they got 105 put on the ballot. Confuse the voters, confuse the issue and both of them go down. If you sling enough mud at both of them, people get confused and say a plague on both your houses. This happened two decades ago when we had two Martin Luther King holidays on the ballot and voters said I don't understand. I'm not voting for either of them. It took two years later until we got a single King measure on that ballot to come up with something. The governor said today obviously, we have to go back to the drawing board, we have to come up with something simple, something understandable. 106 wasn't. 106 did a lot more than preserve the 694,000-acres of state trust land. It also set up a separate board to deal with the issue of what land is sold. It allowed the state land department to go into partnership with developers. I think that was a little too much for some people to accept.

Jose Cardenas:
Howie there's already been some reference in the program to the four immigration measures. Any surprises there about how overwhelmingly they passed?

Howard Fischer:
Not at all. I mean, to the extent that immigration is such a hot button issue. I mean, the one thing I could talk about is that in 1988 when voters first adopted English as their official language, a measure that was subsequently overturned on some legal ground, that was a 51/49 margin. Clearly, people see this as an issue of border security. People have gone ahead and had their consciousness raised. While border security wasn't an issue 20 years ago, it is now.

Jose Cardenas:
But wasn't there some expectation at least prop 300 the one denying in-state tuition to college kids would be at least a closer margin, and yet it passed by 70% as well.

Howard Fischer:
The reason is because it was one measure. If there were three measures out there you might have parsed it out. This denied adult education to illegals. It denied subsidized childcare to illegals. And it said obviously if you're not in this country legally you have to pay the higher out of state tuition. I think an argument could be made to what the senate tried to propose as a compromise. If you've been in the state for six years, gone through the schools, showed you have paid state taxes, then maybe there should be an alternative. That alternative didn't make the ballot. It was put on the ballot as a package. It was clearly meant to mobilize voters, and look at the numbers. Some of these passed by a 3-to-1 margin which is higher than the governor's margin for re-election.

Jose Cardenas:
Speaking of that numbers doesn't that suggest there were a high proportion of Hispanic voters in favor of this measure?

Howard Fischer:
Obviously. If you figure this state is 27, 28% Hispanic, clearly this is an issue that has divided the community. I think that there are many Hispanics who have no problem with the idea of saying, well, what's wrong with English being the official language? There were also Hispanics who are at the bottom of the economic run who see illegal immigrants as taking their jobs. And they figure, why should we, you know, have these people undercutting our labor, our wages, you know, so that they can come over if we came over legally?

Jose Cardenas:
Howie, if the immigration measures can be seen as a victory for the right, is it fair to say that the success of the minimum wage ballot initiative is a victory for the left?

Howard Fischer:
You might see it that way. But I don't see the wage issue so much as left and right. It's certainly business community versus non-business community. But I think to the extent that the proponents said, this is a very common sense measure. The federal minimum wage is 5.15 an hour. A figure that has not been raised since 1997. That translates out to less than $11,000 a year. And I think a lot of people say, even if you're not living on that, that's not a fair wage. 6.75 an hour sounded like a reasonable number. They recognized to a certain extent there were these automatic bumps due to inflation but they went ahead and said this makes common sense.

Jose Cardenas:
Howie, we've only got about 20 second left in this segment. The two smoking initiatives. Quickly, your thoughts on this.

Howard Fischer:
It was very clear people wanted something done. I think if 206 had been sponsored by somebody other than the R.J. Reynolds Company it might have passed, because smoking in bars is not so outrageous, but once a tobacco company comes in and says we know what's good for your health people say not a chance.

Jose Cardenas:
Howie Fischer, Capitol Media Services, thank you for joining us on Horizon. The democratic fervor in yesterday's election appears to have spilled over to the state legislature. Barring changes after early ballots are counted, democrats picked up several seats in the state house. However, republicans still hold big leads in both state chambers and there were no surprises in statewide races. We'll talk about that, but let's first hear from the gubernatorial candidates and comment on legislative races.

Janet Napolitano:
We tried to stay positive throughout and really tell the vision of where we've been and where we've -- we're going and how we've really prepared Arizona for the 21st century.

Larry Lemmons:
Speaking of that, what are your priorities as you go back into office?

Janet Napolitano:
Education, education, quality job growth and dealing with growth for change. All the infrastructure that we're going to have to have.

Len Munsil:
I have called Governor Napolitano and congratulated her on her re-election. And I let her know that I appreciate her hard work on behalf of the people of the state of Arizona. I let her know as well that I will continue to do as I have for the past four years to pray for her in her leadership of our great state of Arizona. [Cheers and applause] We took on a task and a challenge that no one believed was possible. We did our very best against all odds. We ran an honorable and a respectful campaign on the issues. And it has been my great honor to represent the republican party of Arizona in this race this year. Thank you for that honor. [Cheers and applause] And I got to tell you. We're doing all right in the battle of ideas when an incumbent democratic governor runs a race for re-election based on securing the border and cutting taxes. Our ideas are doing fine. And let's remember that.

Matt Salmon:
We lost a few seats in the house. I believe we lost one seat in the senate. And we will still maintain the majority in both bodies. And I think for the next few years anyway it's going to be business as usual.

Mike Sauceda:
Do you have a count right now?

Matt Salmon:
I think it's kind of premature right now, especially since many of those races are in Maricopa County where those votes could really change the makeup of those elections. It could be that we've lost just a couple of seats in the house. It could be as many as four or five. But needless to say, we will maintain the majority.

Mike Sauceda:
Do you know what happened in 24 with Russ Jones and Amanda --?

Matt Salmon:
Russ Jones actually with 100% of the precincts in was ahead by 300 votes.

Mike Sauceda:
What about in 23, Pinal county, Cheryl Chase?

Matt Salmon: Cheryl Chase was not victorious.

Mike Sauceda: And then we're hearing something about Jim Weiers?

Matt Salmon:
Jim Weiers is up. He still I think he had about 80% of the votes in and he is the top vote getter in that race.

Mike Sauceda:
What about Laura Knaperek?

Matt Salmon:
Laura Knaperek is down right now. I think that could be one of the races that would be impacted by these early ballots.

Jose Cardenas:
Joining me now with more on the statewide races are two political analysts, Susan Bitte-Smith and Fred Duval. Welcome to the special edition of Horizon. Susan, statewide races pretty much according to script?

Susan Bitter-Smith:
No surprises that I could see certainly. The Republican Party, I don't think in reality really expected to defeat the incumbent governor. Certainly, we expected to hang on to the state treasurer's seat. With the Dean Martin and the mine inspector, no hot races there.

Jose Cardenas:
But did you expect the governor's margin to hold up like that? She was joking in campaign appearances she'd like to win an election on Election Day. Did she go too far? She was declared the winner right after the polls closed.

Susan Bitter-Smith:
Obviously, you were on target with the Cronkite Poll so I should say you knew exactly what was going to happen, but it was a little larger margin than I think we anticipated.

Fred Duval:
I would add, Jose, it was a deeper margin. Not only did she win by this staggering number which we think is the highest percentage in modern times, but it was deep in that she carried with her six, seven or eight depending on the provisional ballots, legislative house seats, the minimum wage ballot issue passed, the marriage proposition, she basically batted 1,000 all the way up and down her ticket on her issues.

Jose Cardenas:
She batted 1,000 in the election. How's she going to do in the legislature? The democrats picked up some seats. Senate looks like it is going to remain the same. What's it going to be like for her dealing with that?

Fred Duval:
Susan can address the leadership issue, because a lot of this has to do with the relationship between the speaker and the president and the governor. But she's in an enhanced position, certainly in the house, by picking up between six and eight seats. A very different dynamic there. The senate looks like she's going to hold her own. The senate also includes a couple of republican moderates, Tom and others, which gives her a lot of sort of mobility in the way she does her politics. And of course ultimately, I would say that republicans' number one objective other than winning the governorship was to create a legislature that could override her vetoes and they fell short.

Jose Cardenas:
They fell short there, but they will probably pick up a seat in Yuma, right, Susan?

Susan Bitter-Smith:
That's my understanding. I think Russ Jones does that for us. We did not get a veto-proof either house or senate, certainly. But as Fred mentioned, the leadership in the house will remain static. Jim Weiers was re-elected as speak this afternoon. It's interesting. They had leadership elections and we still some undecided seats but they got their leaders together-- the senate was scheduled to meet as well. I think the anticipation there is that you'll have two very seasoned leadership folks who are used to working with the governor and had some success in doing that. I would imagine republicans will still have a great deal of say about statewide policy. They'll have to deal with the governor but that's happened in the last four years.

Fred Duval:
I think there's two other sort of macro things that happened here that are worth mentioning. The first is the impact of clean elections and the spending caps. I find myself agreeing with this from someone from the Goldwater Institute was quoted today. It's almost impossible to beat an incumbent in Arizona with the caps on clean elections. You saw that up and down the ballot.

Jose Cardenas:
There's been discussion about the tremendous amount of money that Speaker Weiers spent to hold on to his seat.

Fred Duval:
Yes, well in the legislative races you have a slightly different dynamic, because there arguably is enough money to communicate with your voters in a legislative context. A statewide race with 1 million and 2, not really adequate to communicate. That's why I think you had this re-election of incumbents top to bottom, and this huge ticket splitting. Napolitano winning by 300,000 on one hand, and down ballot republicans winning by 170,000.

Susan Bitter-Smith:
That's true, especially given what you saw spent on the senate race. Look at what that amount took. Then of course the congressional races the airwaves were flooded with those messages. I don't think I saw a Len Munsil commercial, and if I saw two Janet commercials that was probably two more than I anticipated. There was just not money or ability to buy TV time given what was happening in the other races.

Jose Cardenas:
The suggestion has been that both the governor and Harry Mitchell and perhaps Gabrielle Giffords had coat tails and that some legislative districts were decided because of that. Do you agree?

Susan Bitter-Smith:
I think it's very clear, particularly in c.d. 5 there were some coat tail effects. That's the one I think is the most obvious. Perhaps in 8 as well with Gabrielle Giffords. There was some collection there. And by coat tails I don't think the candidates were initially mixed together but the get-out-the-vote efforts were mixed together, candidates campaigned together. The early ballot efforts were combined together. That's what perhaps contributed to the group results you saw both in 5 and in 8.

Jose Cardenas:
Fred, we've had a lot of discussion on Horizon and Horizonte about the fact that Pinal County is trending red, republican. And yet Rebecca Rios held on to her seat. To what do you attribute there?

Fred Duval:
That the movement isn't quite as rapid as speculated and second, that the Rios trend is so entrenched in Pinal County that that name still has a lot of power. But that said, I do think your point earlier is a powerful one. The two Tempe house seats that went democratic under the wave behind Harry, it appears that a couple of the races in southern Arizona in c.d. 8 are very competitive where nobody anticipated they would be this close. I think because of the gabby phenomenon. And the money advantage frankly on the democratic side with the exception of the senate race with the state party apparatus, with all of the support and vote by mail activity that resulted from that was a huge lift for a lot of legislative races.

Jose Cardenas:
And in district 10, the speaker Weiers district surprisingly close.

Susan Bitter-Smith:
Yes. And I think as most of us who watched this know in the last couple weeks there was some internal poll that said the speaker might be a little behind in his district primarily because he was spending time working other districts for his party and his leadership opportunities. So there was a rapid deployment into the district to make sure he was elected. More mail, energy, feet on the ground which obviously moved him in the right direction. That had been a target district for the democrats. I can tell you they were hot to remove the speaker. It didn't work but it looks like his running mate will go to defeat.

Jose Cardenas:
The suggestion that Quelland suffered because of that democratic surge.

Jose Cardenas:
Quite possibly.

Susan Bitter-Smith:
Didn't hurt the speaker but may have caused --

Susan Bitter Smith:
Clearly there had to be a single shot method going on in the democratic side. The target again was the speaker but it may have inadvertently hurt Quelland.

Jose Cardenas:
What about Knaperek?

Susan Bitter-Smith:
I don't think they anticipated quite the differentiation of numbers we saw last night. But again they were subject to the very rapid get out the vote effort that Harry Mitchell and his campaign were doing. The amount of money being spent there targeting and deploying voters, getting Tempe out which sometimes isn't the highest voter democratic turnout area was much more anticipated to be democratic and obviously that's what happened. And Laura and Dale both were the victim of that.

Fred Duval:
Obama and Clinton to Tempe in the final weeks.

Susan Bitter-Smith:
On the campus. Although I can't get any evidence that there were more ASU students voting but there was certainly more attention focus today that area which didn't help them.

Jose Cardenas:
Thank you both for joining us on Horizon.

Jose Cardenas:
Polls were consistently showing a democratic takeover of the U.S. house and showed Harry Mitchell gaining and overtaking J.D. Hayworth. But how accurate are polls overall? We'll talk to Cronkite Eight Poll Bruce Merrill about that. First here's a comparison of the polling results and comments from party officials about polling.

David Waid:
The polls, some of them hard to go back. There were so many poll that is were done, actually during the whole session. Some said you're going to win by a lot, lose by a lot. Ultimately we had to go by what we thought our tails off. It seems to have paid off.

Larry Lemmons:
What was the value of the polls? Were they sort of misleading sometimes?

David Waid:
Sometimes yes, sometimes they were. But I think if you know which polls to look at, and that can be -- if you know which polls to look at then they can in fact be a help and a guide in knowing where some of the candidates are.

Matt Salmon:
Oh, gosh, the polls were all over the map. I guess it depends on which poll you read. You know, the polling on senator Kyl as an example showed that this race was a tossup in Arizona and he won by -- I think by about 14 points. So in that race the polling wasn't very accurate. At least what we're reading in the media.

Mike Sauceda: On this J.D.-Harry Mitchell race?

Matt Salmon: On that race the polling seemed to be a little bit closer. So it just depends on which race you're talking about.

Michael Grant:
Joining me now is Bruce Merrill. He is the director of the Cronkite Eight Poll. Bruce, good to see you. Boy, interesting day yesterday.

Bruce Merrill: It was. Very, very interesting.

Michael Grant:
It was not -- well, divert from the poll just there, I don't think it was the giant wave that had been expected nationwide. But it was a wave.

Bruce Merrill:
I think it was a pretty big wave. I think obviously the republicans have lost the house. It looks like they could very well lose the senate. And that is a big change.

Michael Grant:
I was merely thinking of it in terms of '94 it was more like a 50-member shift. I don't mean to minimize it. Obviously something significant happened yesterday. But there had been some predictions of perhaps 35, 40-seat change in the house. And it obviously didn't turn out to be there.

Bruce Merrill:
Well, I think it will go down as a watershed election, just like after Watergate, much like after the Monica Lewinsky scandal. I think it opens up some opportunities for the democrats. But I think it's going to put a lot of responsibility on them in terms of how they handle the next couple of years. If we end up with this stalemate back there, it the republican president, the house that wants to get him, I don't think the democrats are going to fare very well. So I think it's really what happens in the next couple of years as we get ready for the next presidential election.

Michael Grant:
Let's talk about our poll results because we wanted to engage in some self-criticism here.

Bruce Merrill:
Sure.

Michael Grant:
The Kyl-Pederson race getting to Matt Salmon's point, actually our poll turned out to be fairly accurate on that one.

Bruce Merrill:
We really were. We never showed -- we did four polls and all of them showed Kyl ahead. We didn't have any polls that showed Pederson dead even. I think it got down to about six or seven percentage points. And I think he will end up winning with about eight or nine percentage points. Remember, polls have margins of error of plus or minus three percent. Plus we intentionally, Mike, at the Cronkite Poll do not poll the last two weeks of the campaign.

Michael Grant:
We have always followed that rule.

Bruce Merrill:
Yes. Because I don't really think you can use polls to predict elections. For one thing you can't know who is actually going to vote on elections day. We talked with a random sample of registered voters, for instance, well, only about half of them went to the polls. So I'm not a big fan of using polls to predict election. I think helpful to give you general trends. One of the things we did this year is we really did more with asking people why they were going to vote the way they were.

Michael Grant:
Factors.

Bruce Merrill:
To get some insight into why people were choosing the way they were. Rather than just the horse race use of the poll.

Michael Grant:
It's almost like a pre-exit poll.

Bruce Merrill:
It is.

Michael Grant:
How do you feel about various issues and those kinds of things?

Bruce Merrill:
Yes.

Michael Grant:
We did, however, our poll result indicated that prop 107, same sex marriage, was going to be defeated much more soundly than it appears to have been. And we should note that that's still a couple of points that could change.

Bruce Merrill:
Five points difference. Again we have a margin of error of three or four percentage points. That's about as close as you can get with a poll. We basically all of our polls showed that it was going down, that it was getting closer as the election approached. But again, I thought the way we did the poll, one of our polls really showed why it went down. Because what our polls showed very clearly is people in Arizona favor a ban on gay marriage by about 65 %. And so I think it's a bit misleading to say that gay marriage amendment failed. Because what we know from the poll is that people were really voting against denying partners benefits.

Michael Grant:
And I opposition campaign did an excellent job of really reshaping proposition 107 into what the opposition wanted it to be, recognizing that very weakness.

Bruce Merrill:
Absolutely. And again, I don't know why they chose to combine the two. But there's no question in my mind. I think it would be a mistake to think that Arizona is any less conservative in terms of concern about some of the social issues. I just think what happened is that it was in this particular case the way that particular initiative was written, and some of these socially conservative issues got pushed off the burner this year because of concern with the war. And I think in two years, it could come back just as strong as they've ever been.

Michael Grant:
Let's go to the governor's race. On that one the poll was actually numerically very accurate. I expected more republicans to come home on Election Day.

Bruce Merrill:
I think our last poll showed the governor getting 66, 67%. I think I said on the program I expected that if the governor gets down around 58, 59 it would be a major victory. But I think what happened in this case is Arizona and the governor's race was almost a refreshing election compared with what was going on nationwide with all of the problems, the scandal, the war. In Arizona, things are good. The sun's shining. Things are great. The governor was very popular. And in fairness to Len Munsil, I admire the fact that he ran as good a campaign as he could. I think this has very little to do with Len Munsil but more with clean elections. We do not give our statewide candidates --

Michael Grant:
What? $600,000?

Bruce Merrill:
$580,000 on a statewide campaign.

Michael Grant:
Poll Director Bruce Merrill, we made it through one more election cycle. Congratulations.

Bruce Merrill:
Thank you very much.

Michael Grant:
The aftermath of the election being felt. Nancy Pelosi being poised to become the first female speaker of the house. Donald Rumsfeld has resigned. This is what Arizona officials were saying about the big picture.

Matt Salmon:
With this democrat tsunami that occurred across the country, I'm very proud that in every statewide office that we have, we held our ground. We held the treasurer. We held the superintendent of public instruction. We held secretary of state, on and on and on. And senator Kyl, in spite of the fact that democrats threw countless negative ads at him and tons of money, he won in a big way. And I'm very proud of those victories.

Steve Gallardo:
You know, you look at those races that congress is changing hands in terms of republicans and democrats. Two issues, immigration and the war. Those are the two issues that are on the mind of people in Arizona. If congress does not wake up and started a dressing the issues in Iraq and started a dressing the issue in southern Arizona in terms of immigration, you're going to see even more changes come 2008. This should be a wake-up to the folks that are serving in congress and in the U.S. Senate and even the White House. Immigration, Iraq number one issue on everyone's mind. It has to be addressed over the next couple years. If not we could see the effects in 2008.

Michael Grant:
Wrapping up with an overall look at some of the big issues of the election, our Political Analyst Fred Duval and Wes Gullet. Gentlemen, this is the big think time. This is where I leave the room and you guys tell me what it all means. Wes why don't you start?

Wes Gullet:
Well, I think one of the key things we learned is that our rally around rummy strategy didn't work. [Laughter]

Wes Gullet:
So at least we made a quick decision on that.

Michael Grant:
Are there a lot of republicans right now saying why wasn't that change two weeks ago, two months ago?

Wes Gullet:
There's one republican on this show tonight that was kind of surprised by it. We obviously had a strategy that war and security was going to be our issue. It didn't work. So a casualty of that strategy was Mr. Rumsfeld today. I think the message here, there's a bigger message, too, on immigration. I think that immigration reform was a huge issue, a huge lost opportunity for republicans. We needed to do something on it. We didn't. And we lost big because of it. We needed to act. That's a big issue and we needed to do something about it.

Michael Grant:
You know, Fred, it's an interesting point. All four of the ballot propositions on immigration pass overwhelmingly. Yet arguably the two races where it played most predominantly, eight in the Giffords-Graf race and 5, up here, J.D. Hayworth and Harry Mitchell.

Wes Gullet:
Right.

Michael Grant:
The d wins.

Fred Duval:
Right. I think there's two messages here on immigration. First is that people are saying, we want a comprehensive solution, not just one side or the other but a comprehensive solution. But we're going to vote and do anything in our power for any solution that's made available to us. And if Washington doesn't solve it if anybody else doesn't solve it and I have a chance as a voter to do something about it I'm going to exercise that. I'm going to move the ball forward however we can. I couldn't agree more with Wes that that would have been a winner issue for the white house if they'd grabbed it and run with it.

Michael Grant:
All right. Flashing back to a movie in the 1970's. Robert Redford up at the podium. You know, he's just won the election. And he looks at his chief campaign aid and says, what do we do now? Now, Nancy Pelosi is soon to become speaker of the house. Democrats arguably may control both the house and the senate. What do they do now?

Fred Duval:
Right. You know, Pelosi's phrase today is first job one is drain the swamp. I'm going to think changing the culture of Washington is the low-hanging opportunity for democrats. I think then there's a litany of minimum wage, reform of the prescription drug, Medicaid, Medicare bill. There are four or five things which they'll move very quickly to demonstrate the democrats are trying to move forward. But it masks the big issue which is what do we do about Iraq. And the action today on Rumsfeld ironically he's a victim of cut and run. He's the guy who got cut. But it is a wonderful thing that white house saw the election results changed it from a democratic victory to this is a white house that's going to be relevant. Now the test is that both sides presumably under the leadership of the baker commission can come to terms on some sort of strategy to move forward that reflects the election outcome.

Michael Grant:
Does the bush white house change tact, come out and meet them halfway? Does it stonewall? What?

Wes Gullet:
Well, if it's a 50/50 tie in the senate, and basically giving the republicans a modicum of control, we're going to see give and take. We've had a lot of that before. We had a more moderate senate and more conservative house. Now we're going to have a more liberal house and still a moderate senate. So things are going to work out the way they work out in Washington which is very slowly. I think the white house got the message on the war that people are really nervous. And they want something to happen. They want an end game. And you know, we learned that lesson in Vietnam. It's a lesson that we've learned a lot over time. And we've got to have an end game. And I think the white house is going to be concentrating on the end game in Iraq.

Fred Duval:
And Michael, may I add that you asked for the sort of the macro thoughts. It seems that coming out of bush's success what a lot of the political people have noted said rove -- activating the base. Don't worry about some voters but really get your base fired up. This was a rejection of that approach. And that I think for those of us who follow politics is pretty significant. The democrats responded by putting together a broad umbrella of folks, pro life in Pennsylvania and a lot of other more conservative democrats and tried to meet that opening. I think the white house stuck with their strategy of mobilizing the base. And this time it didn't work.

Michael Grant:
Now, Wes, there's some in the Republican Party that argue that this is a great opportunity. This gives the party the opportunity really to move back to maybe some of the things that caused the giant wave in '94, the contract with America, smaller government, reduce taxes, control spending, those kinds of things.

Wes Gullet:
If we want to win we need to have ideas. And our party is a party of ideas. And we need to have ideas. I didn't hear one idea this election cycle. That's what I thought that people were looking for, they wanted. And that's why our race didn't turn out. Actually our base didn't turn out. In Arizona there was a -- probably went all the votes get counted it will be about a 53% turnout. That's really -- that's three or four points lower than off year elections one of the lowest in our history. The reason why? No ideas. We need to do exactly what you just said. Capture ideas and run with ideas and that's how we win.

Michael Grant:
Dot democrats need to be careful that they don't overplay their hand? For example, impeachment inquiries of George Bush? Has been mentioned a lot of vindictive stuff. Are they going to pull themselves up and say hold it?

Fred Duval:
It is a real temptation to do that. That's why I think this notion about the election being about the center is so important. If they read that correctly they'll understand the opportunity here is to govern towards the center in a bipartisan more civil fashion. That is rebrand the democrats as the party that's moving the country forward. A big opportunity. If they don't resist -- I should say if they fall into this temptation of just simply being anti-white house and reading this as a mandate to just trash the president I think we will lose our opportunity to govern.

Wes Gullet:
Big thing about tsunamis, Michael, is that they have a backwash. And we want to get on that surfboard going the other way.

Michael Grant:
Let's move locally real quickly. A 4/4 congressional split. Any way Republicans are going to put up with that? Let me personalize the thing. Let's assume results hold up for Harry Mitchell. Republicans go after him in a big way in 2008?

Wes Gullet:
Well, I think we might have a redo. I think J.D. might not want to step away from politics quite yet. I don't think he's ready for retirement. And he would be a very formidable candidate. There are others as well. You know, there is a number of very qualified. Tom Liddy who rang for congress before, talk show radio host in town is a dynamic young guy, has a lot of energy. There are a lot of good conservatives who will run. Our challenge is our party has to nominate somebody who can win.

Michael Grant:
Somebody who can win. 17 point registration advantage in that district.

Fred Duval:
Right. And Tucson C.D. 8 there was a 5 point republican advantage. So in both cases we have two of the 35, 36 each where democrats won republican seats. So it is target-rich for the republicans two years from now.

Wes Gullet:
You know, another interesting thing is Rick Renszi was the only republican to win in a democrat district in America.

Michael Grant:
Well, I'd ask Fred about that but I don't want to get personal.

Fred Duval:
It's interesting. Not a single Democrat lost. So at a lot of folks are saying this is a change election. It wasn't changing incumbents so much as it was changing folks identified with particular issues and the white house.

Michael Grant:
Fred Duval, always a pleasure. Wes Gullet good to see you again that. Wraps up our post election tonight. Tomorrow afternoon we will be preempted by the buzz. It features, artists, designers, performers of Arizona's creative community. But we will be back on Friday threatening you with more election analysis. Thank you very much for joining us on this Wednesday evening. Have a great one. Good night.
In this segment:
Paul Giblin:Editorial writer, East Valley Tribune;
SPOTLIGHT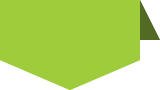 STAY in touch
with
azpbs.
org
!
Subscribe to Arizona PBS Newsletters: